Homemade Fajita Seasoning is such an easy recipe. Making your own spice mix at home will save money, but also allow you to control the ingredients, making as much or as little as you like.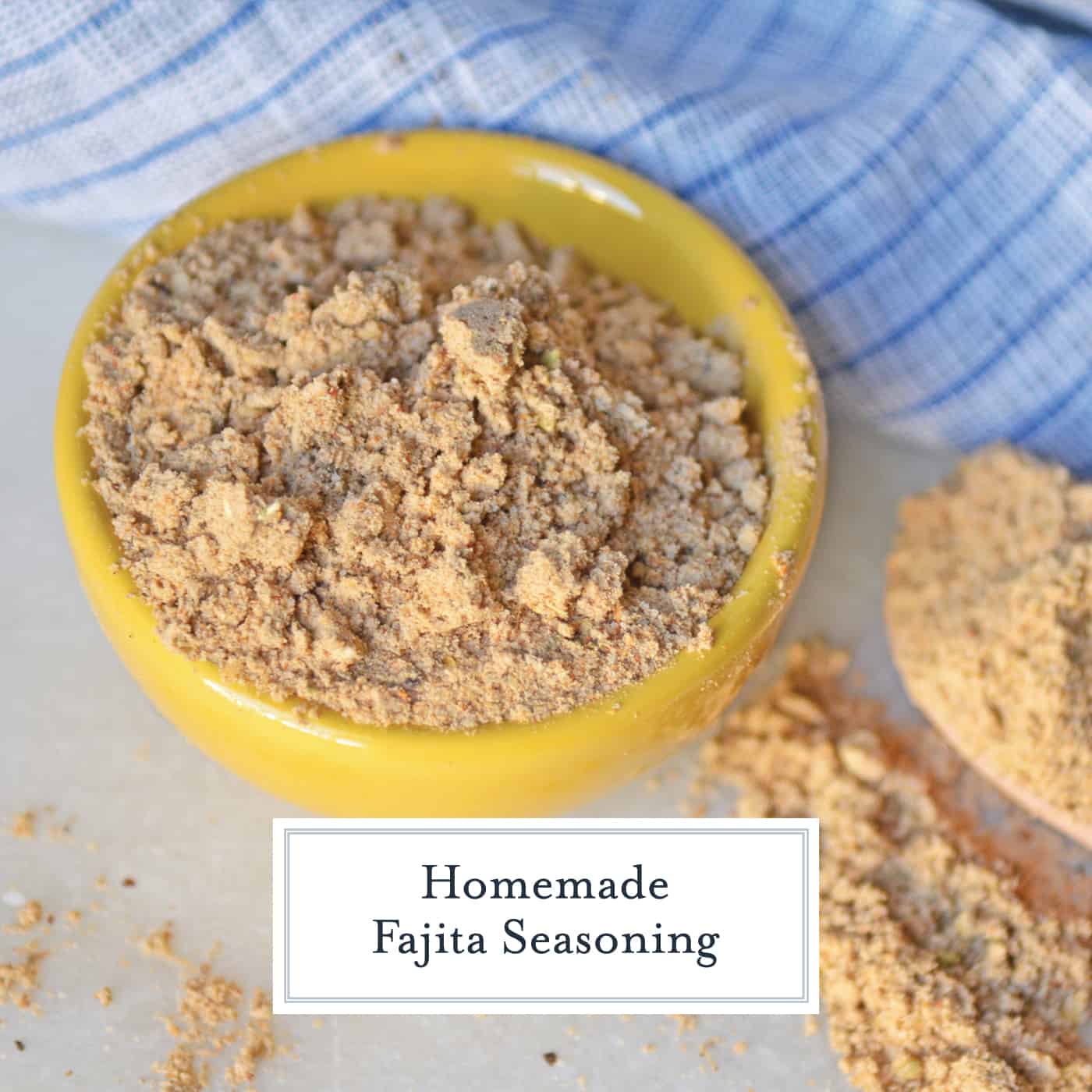 Homemade Fajita Seasoning is easy to make with spices you already have in your pantry. Control the salt, sugar, and heat by making your own for the best fajitas around!
Did you know that most packaged, store bought seasoning mixes contain salt and sugar? It is one of the things people doing the Whole30, keto, and paleo diets find to be the most surprising: hidden sugars.
Well, these things are easily avoidable by making your own. Making homemade fajita seasoning fix means that you hold the reins on the flavor.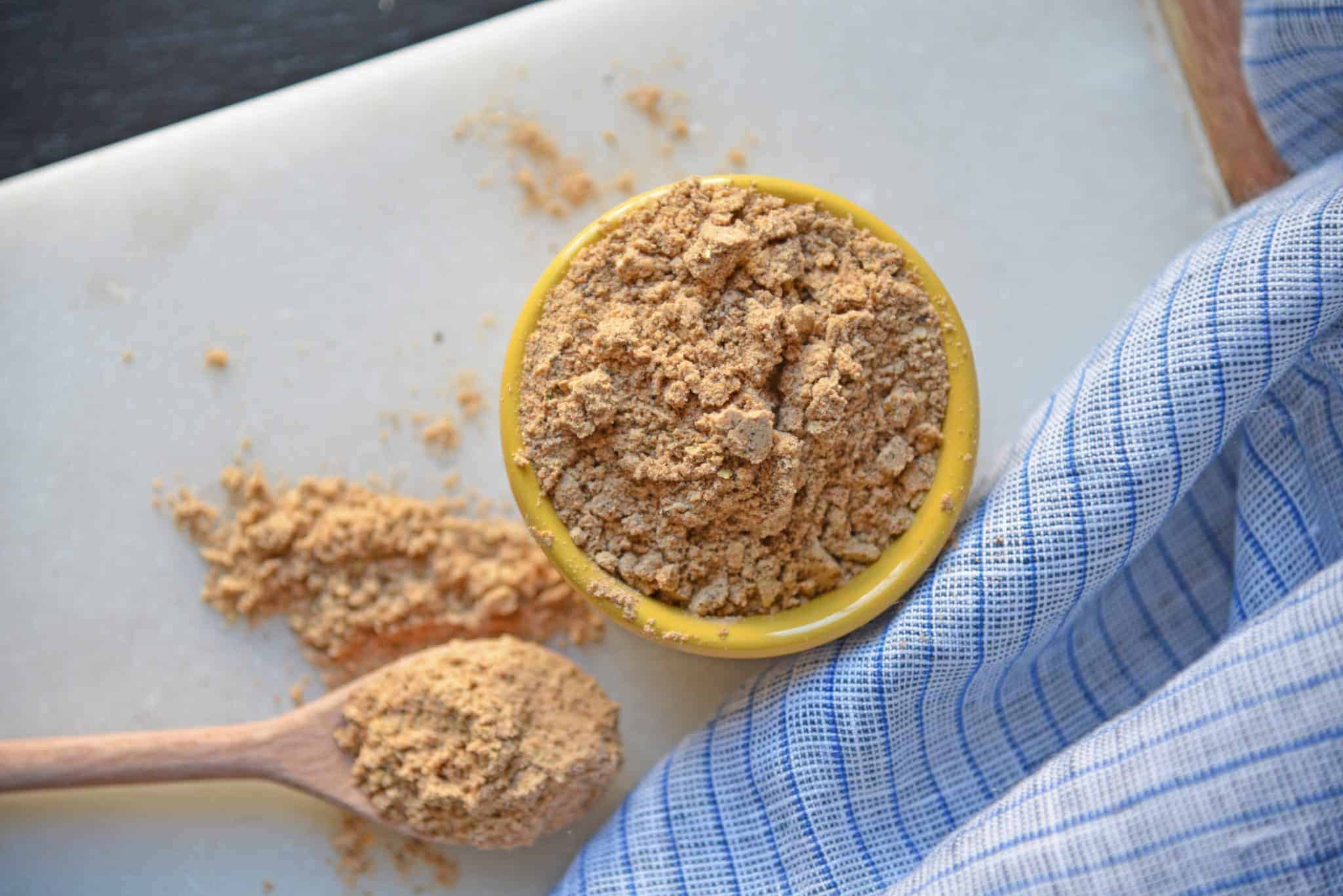 Fajitas gained popularity in the late 60s slowly becoming one of those iconic dishes you can instantly smell from across the room. The reason?
Throw some meat on a sizzling cast iron skillet with a bold seasoning mix and add a touch of moisture and the fragrance will fill the air.
I don't know about you, but if they are on the menu, I'm ordering them. There is just something about a mix of heat, char, smoke, and more that makes them irresistible. Naturally, I wanted to recreate those flavors at home.
Making your own spice blend for this quick and easy dish means you can cater the flavor to what your family likes.
You can control the heat in your homemade fajita seasoning. Do you want to feel the heat and have a little sweat on your brow? Crank it up by doubling or even tripling the chile powder.
Really want to make it next level? Even add a dash of cayenne pepper or some smoked paprika.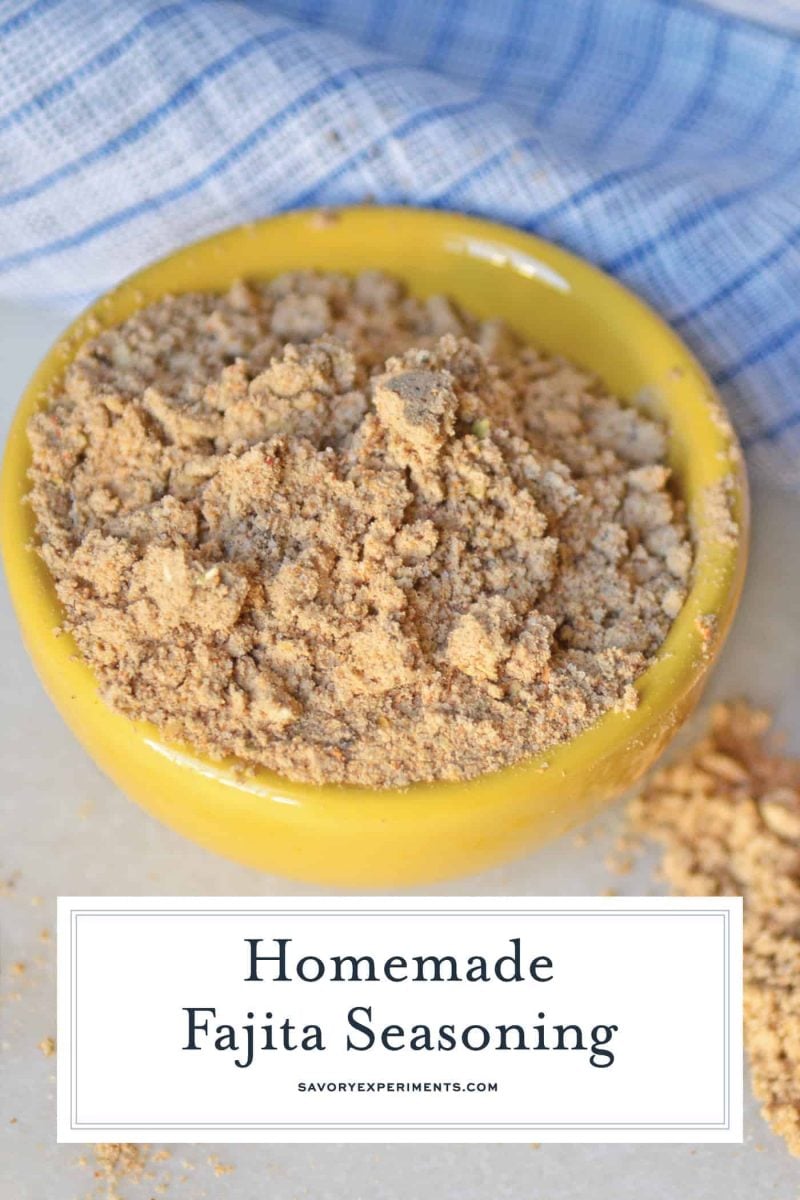 What about the kiddos? Chances are they might need the mild version. For that, try cutting the chile powder in half.
If you are feeling really adventurous, you can play around with the types of chile powder you us. An ancho chile powder will be deep, rich, and almost smoky-tasting whereas an Aleppo pepper will give you a more subtle and a slightly fruity heat.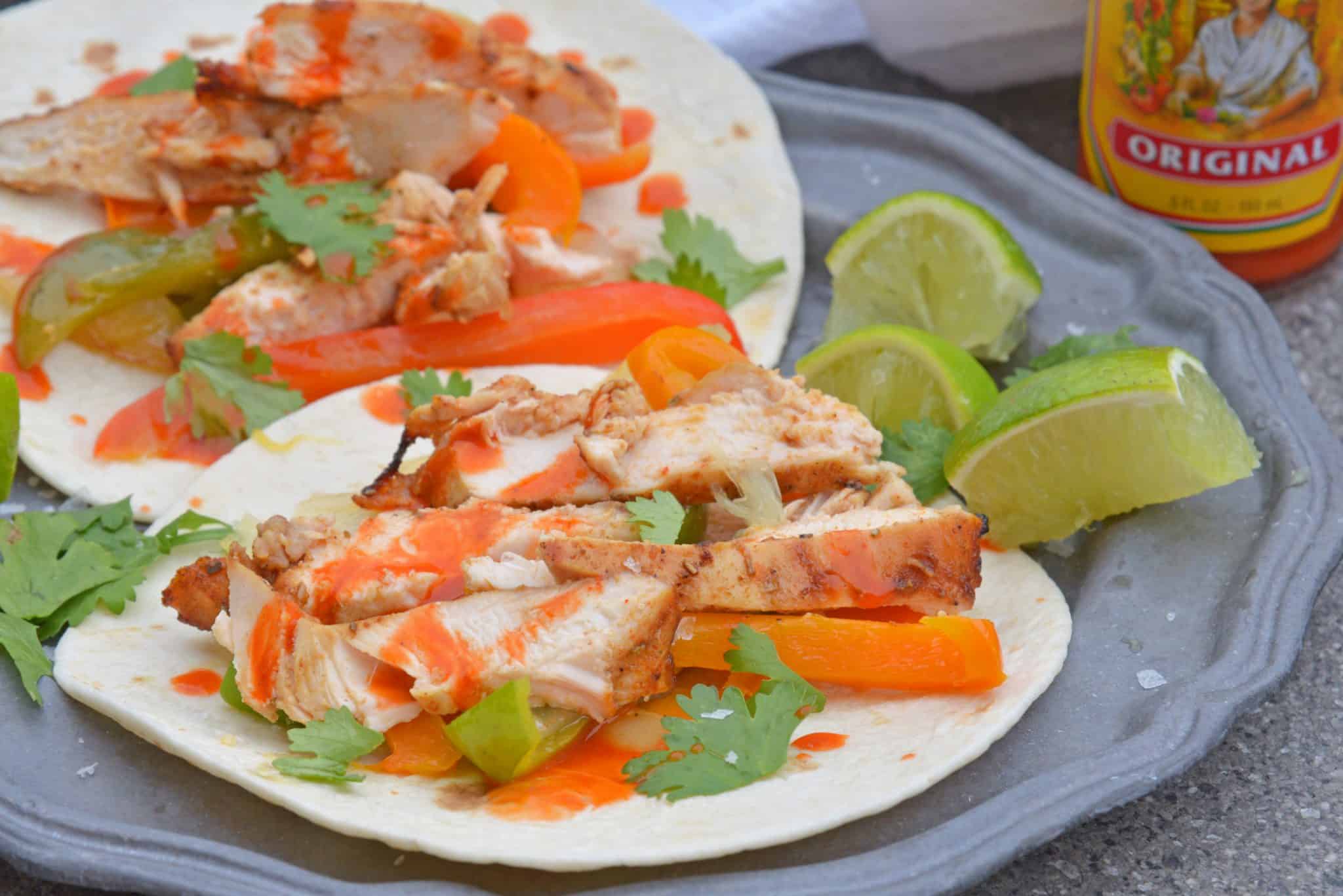 What's even better? You can make the batches as large or as small as you want them to be. They will hold for months at a time. Just be sure to store in an airtight container in the pantry.
This fajita seasoning mix is great for chicken fajitas, steak fajitas, and even shrimp fajitas. It can also be used as a homemade taco seasoning or for grilled meat, seafood, and vegetables.
Fajitas started on the ranches in West Texas during the cattle roundups as a way to make use of cuts that were not going to market. They started with skirt steak and are now made will all different cuts of meat and other proteins.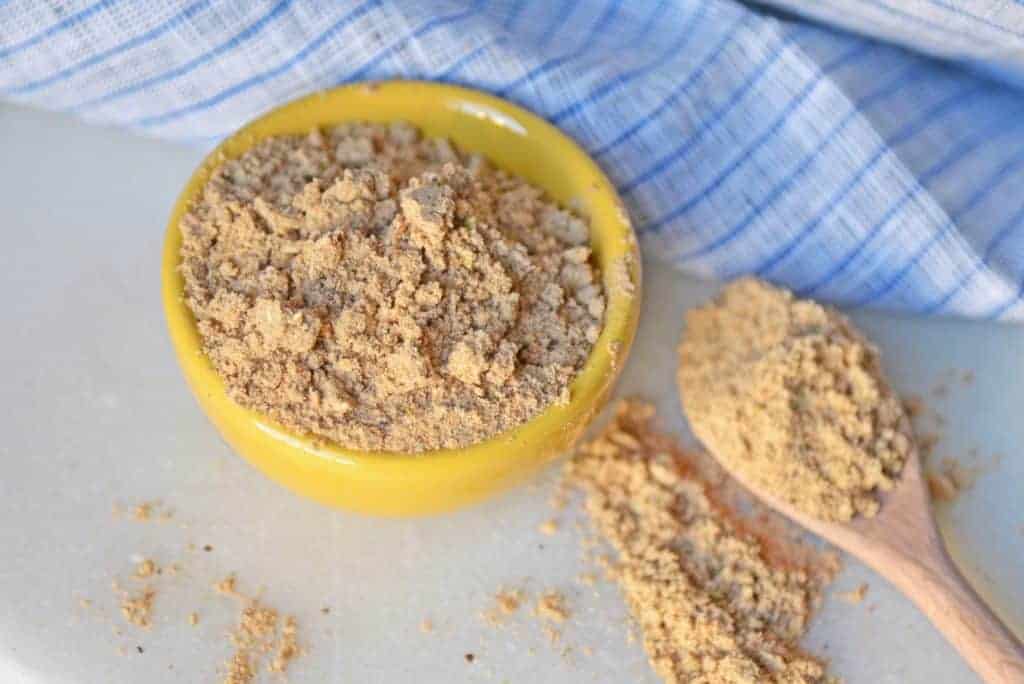 If you like Homemade Fajita Seasoning, you'll also love these: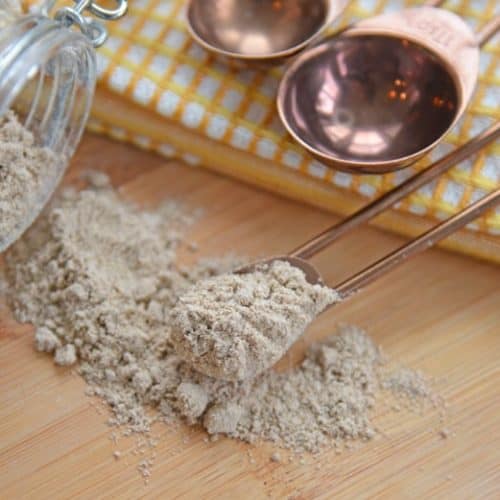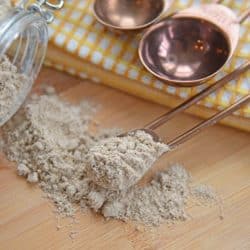 Homemade Gravy Mix
Forget the ready gravy mix, make your own Homemade Gravy Mix with just a few ingredients and no time at all!
View this recipe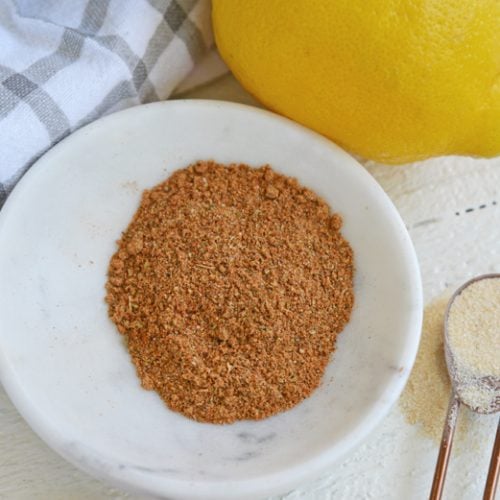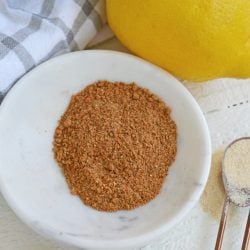 Homemade Blackened Seasoning
Make this easy blackened seasoning in just 1 minute using items you've already got in your pantry. Blackened chicken, shrimp, pasta and more!
View this recipe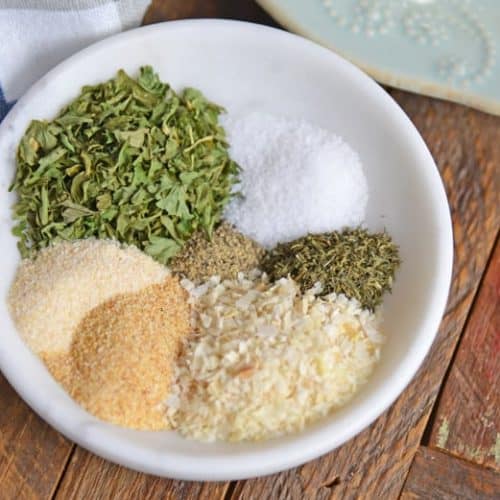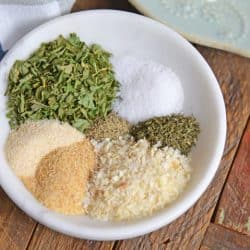 Homemade Ranch Mix
If you're a ranch lover, This EASY Homemade Ranch Dressing Mix is just what you need. You just can't beat homemade dressing!
View this recipe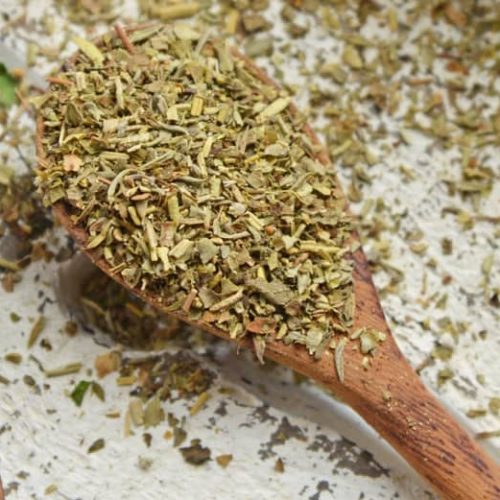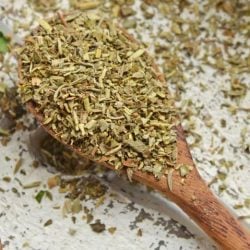 Homemade Italian Seasoning
Making Homemade Italian Seasoning has never been easier than with this Italian seasoning recipe. Made with just a few fresh ingredients, it can't be beat!
View this recipe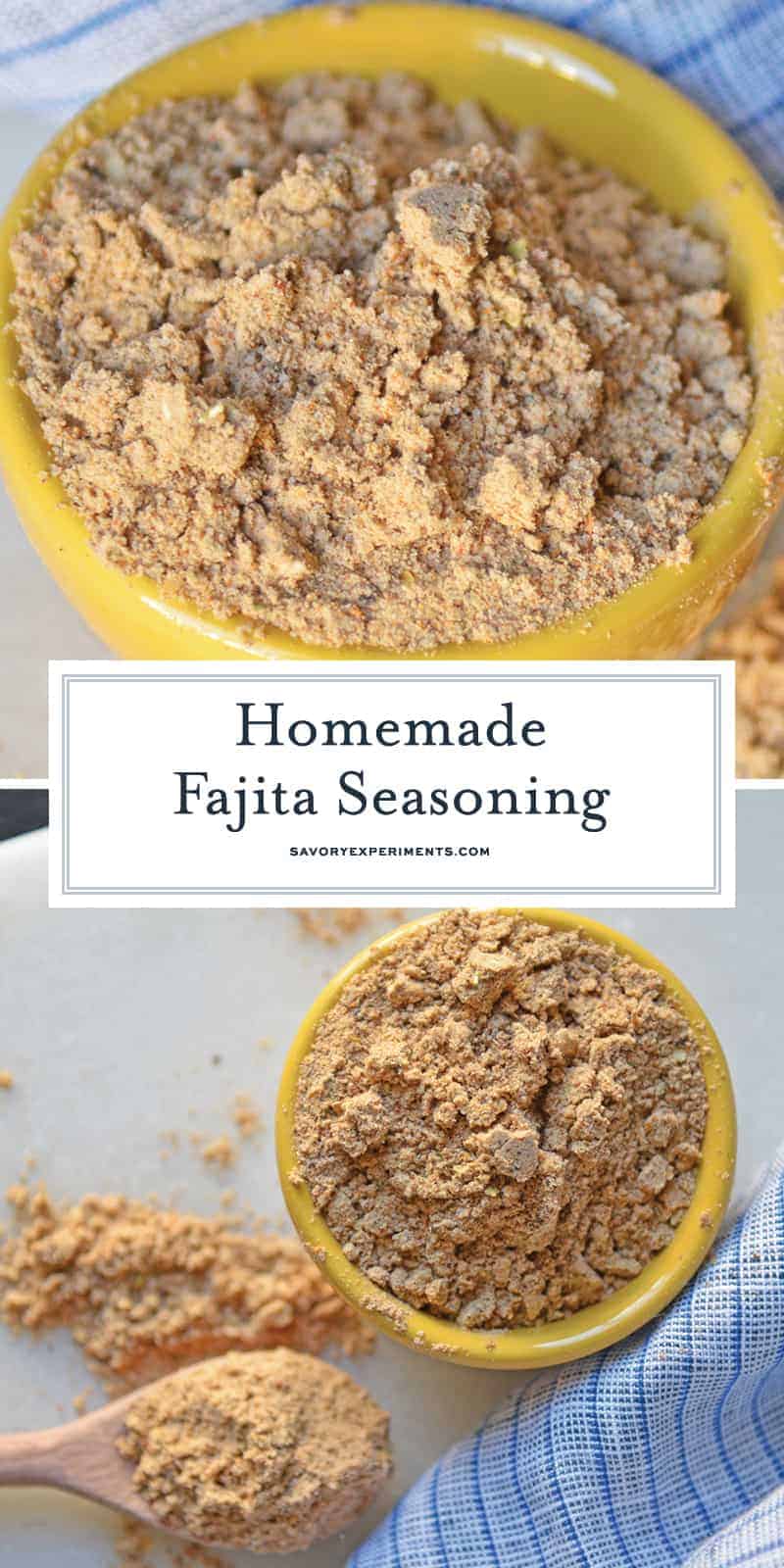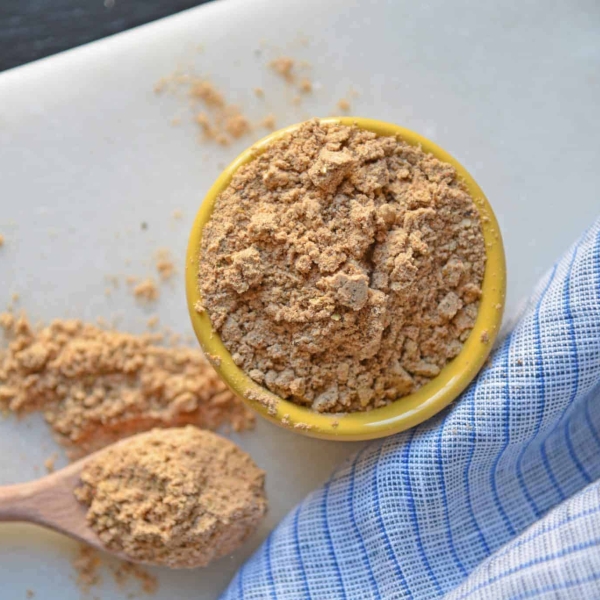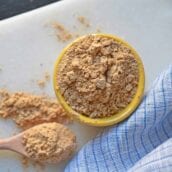 Homemade Fajita Seasoning
Homemade Fajita Seasoning is easy to make with spices you already have in your pantry. Control the salt, sugar and heat by making your own for the best fajitas around!
Instructions
Whisk together all ingredients.

If you've tried this recipe, come back and let us know how it was!
Notes
Use this recipe to seasoning meat, seafood and vegetables for the best fajitas!
Nutrition
Calories:
44
kcal
,
Carbohydrates:
10
g
,
Sodium:
1199
mg
,
Potassium:
56
mg
,
Fiber:
1
g
,
Sugar:
2
g
,
Vitamin A:
840
IU
,
Calcium:
23
mg
,
Iron:
1.2
mg