Pickling spice mix goes much further than just making pickles and corned beef. Use this spice mix in stews and soups, for veggies, marinades and more….like mulled wine!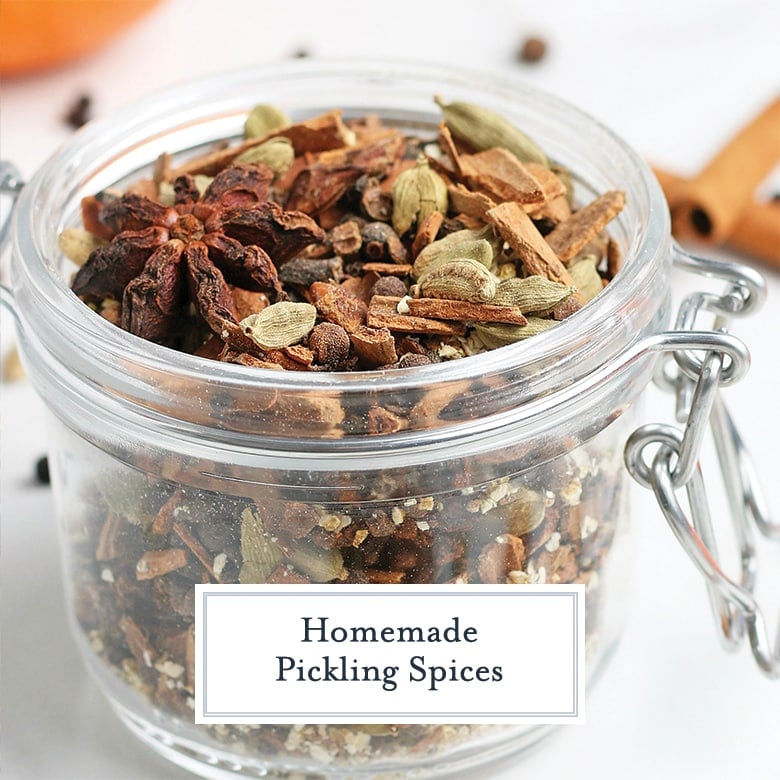 Why Make Your Own?
Homemade Pickling Spices are so verstile. No need to spend $10 buying the mix at the store, make your own and custom blend the ingredients while saving money.
Beyond saving cash, you can also customize your spice blend. There are so many options out there to make subtle changes depending on what your are making.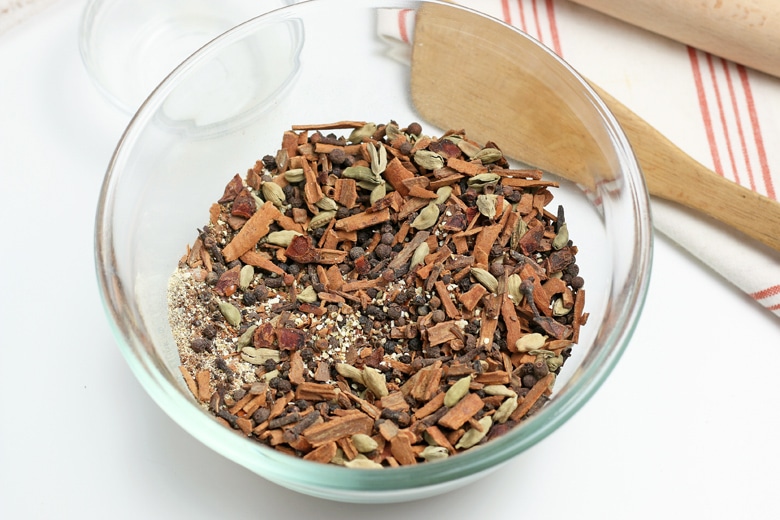 The only spice you might not have on hand are cardamom pods. I always have some on hand for making homemade curry, but I get that isn't a super popular spice. Most grocers carry them, you can order online or check out speciality health stores.
Pickling Spice Recipe
Spices blends are vestile and forgiving by nature so don't bend over backward to make sure you have all the ingredients in perfect amounts.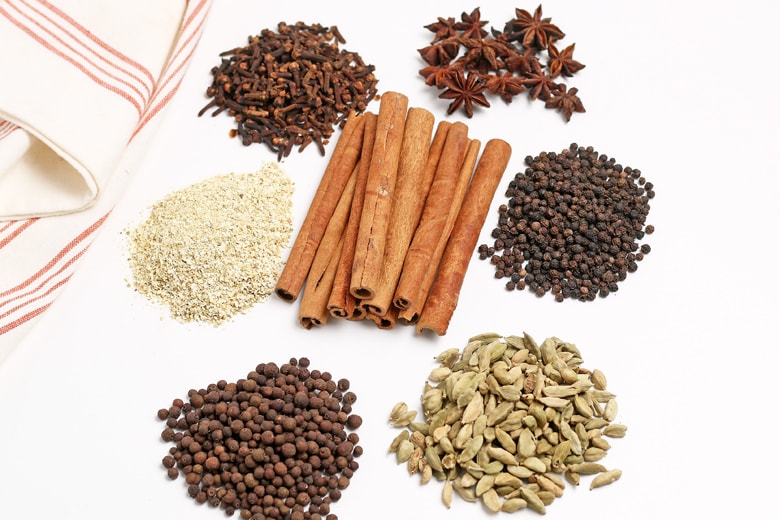 Here are the typical pickling spice ingredients:
Allspice Berries
Coriander Seeds
Whole Cloves
Whole White or Black Peppercorns
Whole Cardamom Pods
Whole Star Anise
Ground Ginger
Cinnamon Stick
Red Pepper Flakes, Optional
Whole Mustard Seeds, Optional
Dried Orange or Lemon Peel, Optional
Bay Leaves, Optional
Dried Onion or Garlic, Optional
Grinding Spices
No worries if you don't have a mortar and pestle, although they are useful, just use a small bowl and the back of a spoon. You'll need this because the best pickling spices start with whole spices.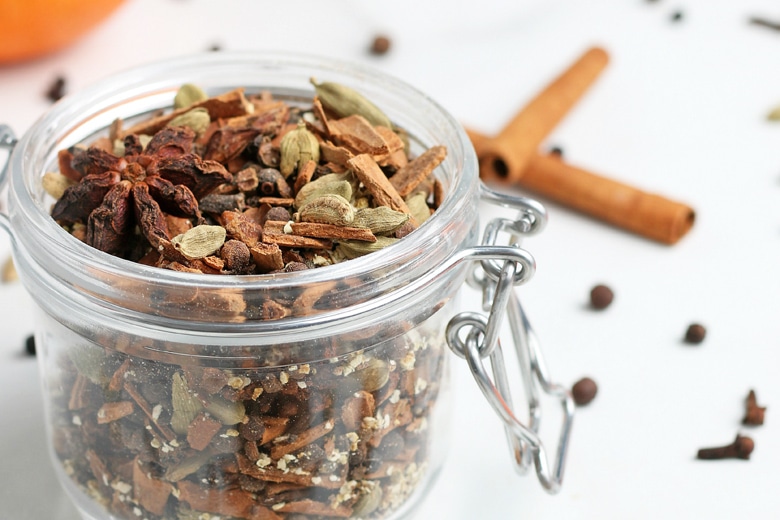 Another option is to place them all in a plastic bag and roll it with a rolling pin. Some recipes might call for a fine spice mix, in that case use an actual spice grinder to get a fine powder blend.
After spices are ground or cut, even harvested, they start to lose their potency. In fact, ground spices generally have lost more than 75% of their flavor by 6 months.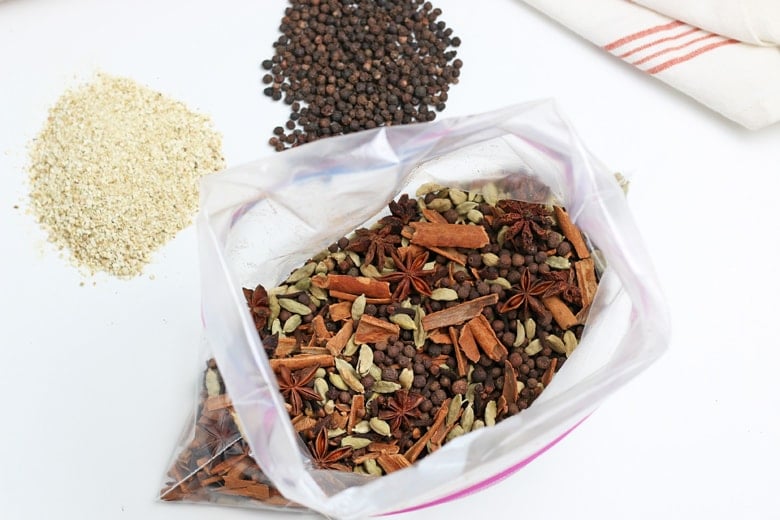 Starting with whole spices ensures you get all the taste you are looking for. And they serve as an amazing homemade potpourri.
PRO TIP: To add these flavors to your favorite soups and stews, place spice mix in an herb bouquet and let simmer. To make, simply place a small amount of the spice mix in a cheesecloth pouch. Easily remove the herb bouquet without having to fish out all of the whole herbs.
Uses
Homemade Pickling Spices can be used for many recipes. This batch was destined for my Homemade Corned Beef recipe.
They can be used for actual homemade pickles or any other jarred vegetables including onions, carrots or even beets. Mulled cider is also a favorite.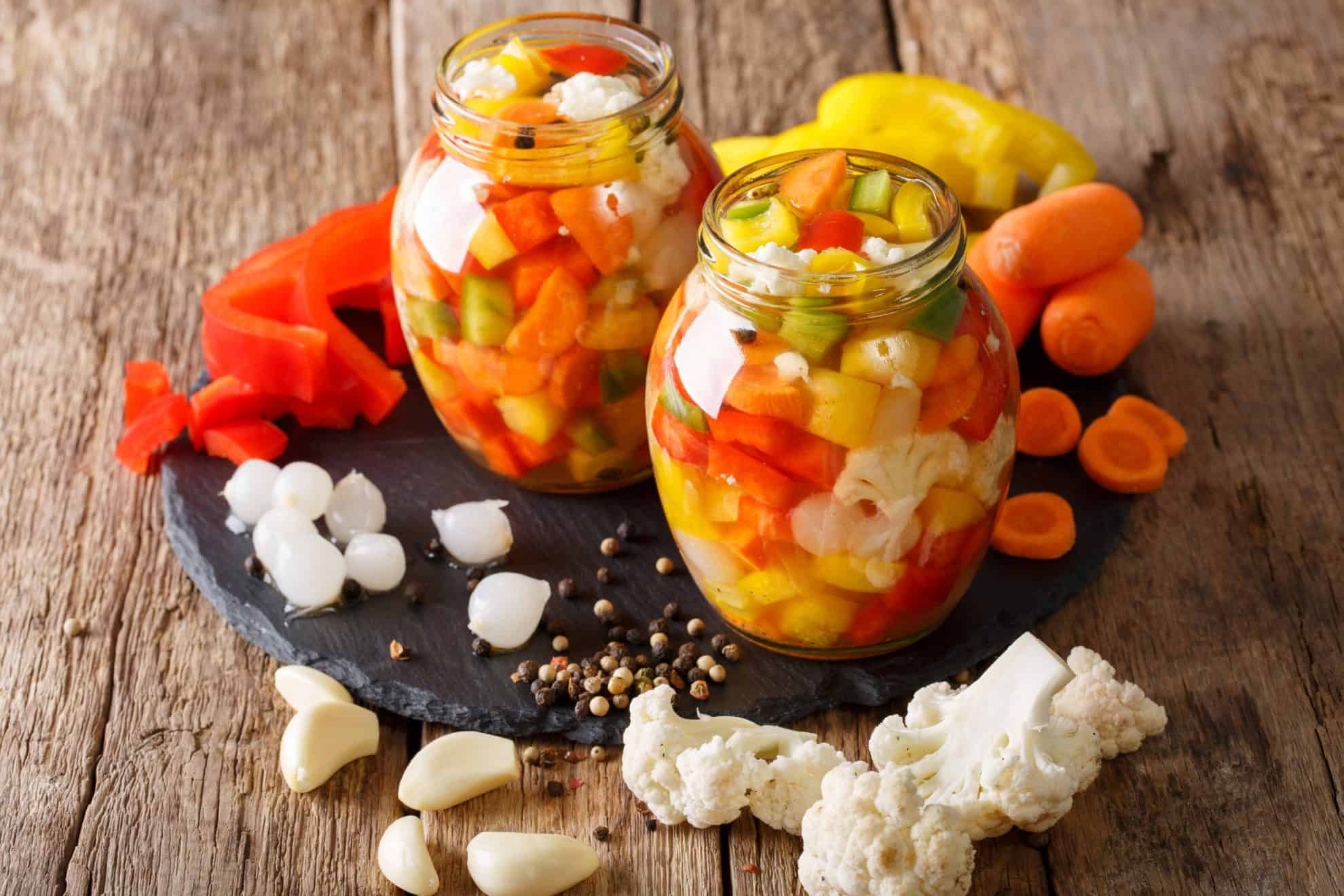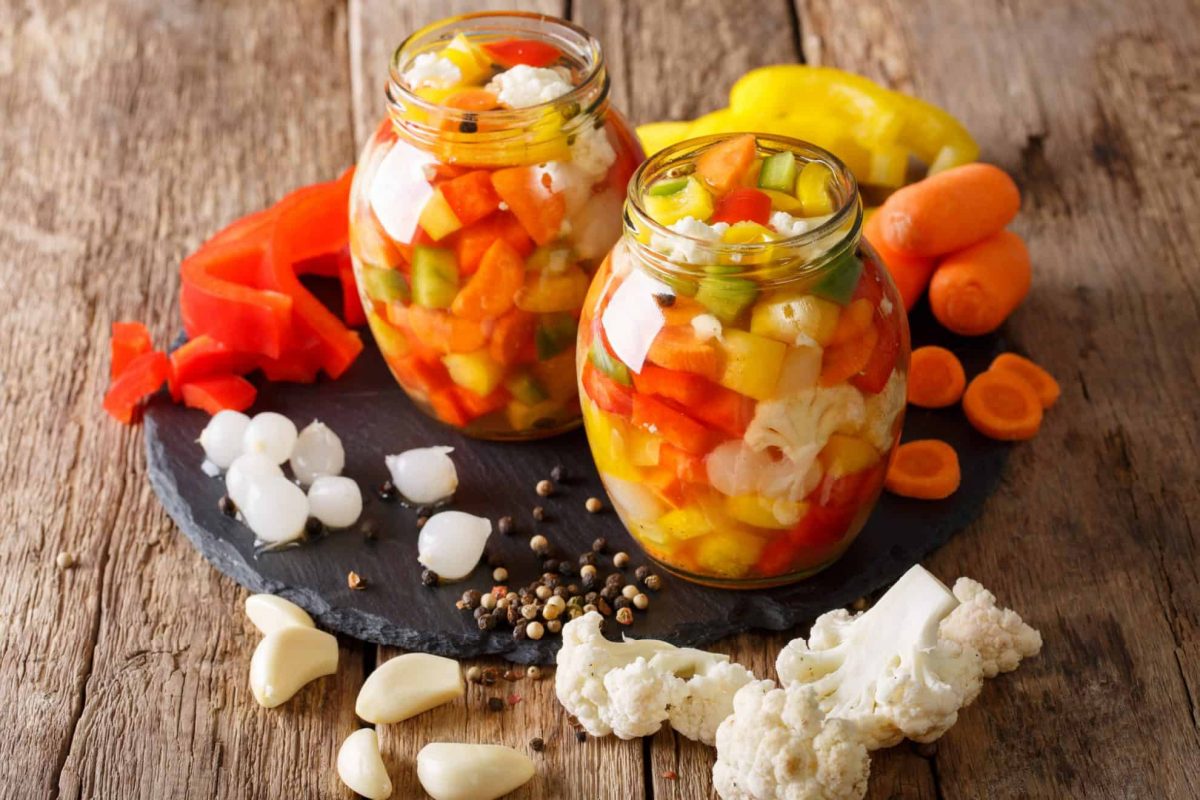 You can also use them for any protein, especially chicken in a brine. Place whole spices in cheesecloth and use it to season a soup or stew.
Ever wondered how to get rid of seafood smells in your kitchen? Boil a little in a small saucepan of water and just wait for the beautiful smells coming your way, a homemade stovetop potpourri!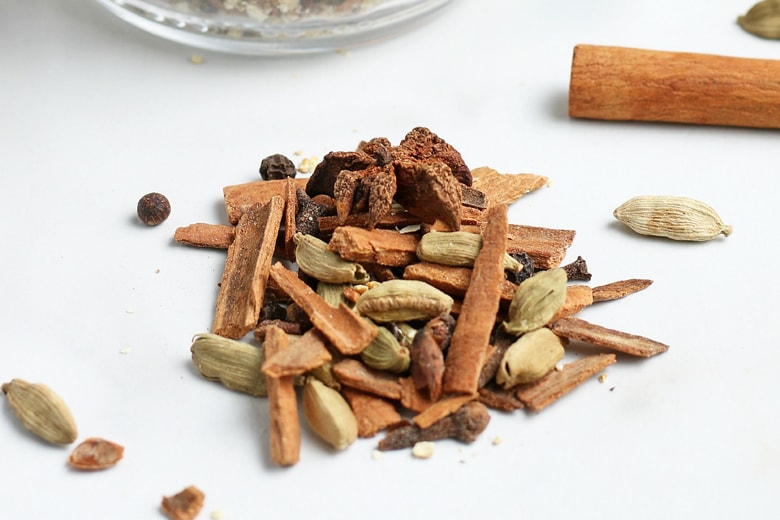 Lastly, you can infuse olive oils for a fantastic herby blend.
Storage & Shelf Life
Does pickling spice go bad? It doesn't go bad or spoil, but the spices will lose potency. Whole spices start to lose flavor at about 1 year.
Keeping them in freezer helps them stay fresh a little longer.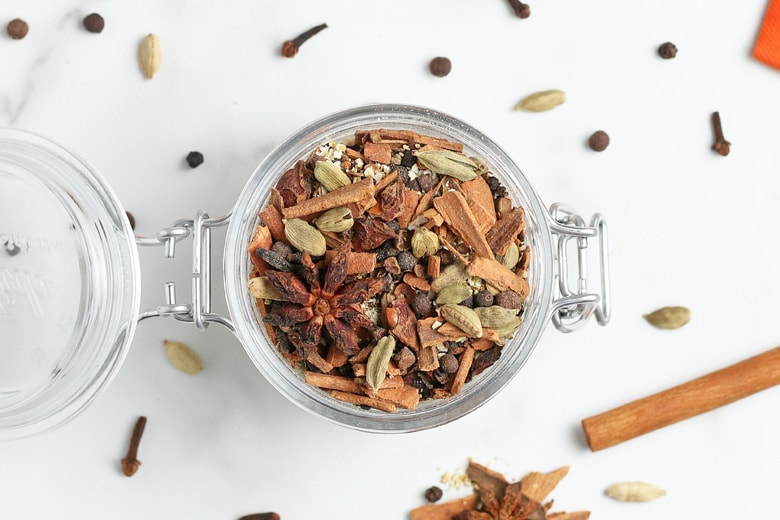 More Homemade Spice Blends
Making your own spice blends is so easy and inexpensive. Here are a few more you might enjoy.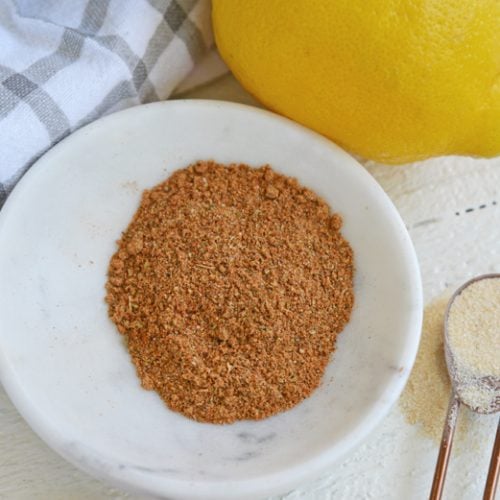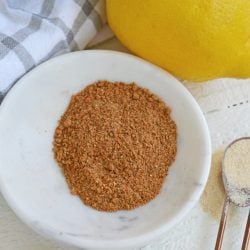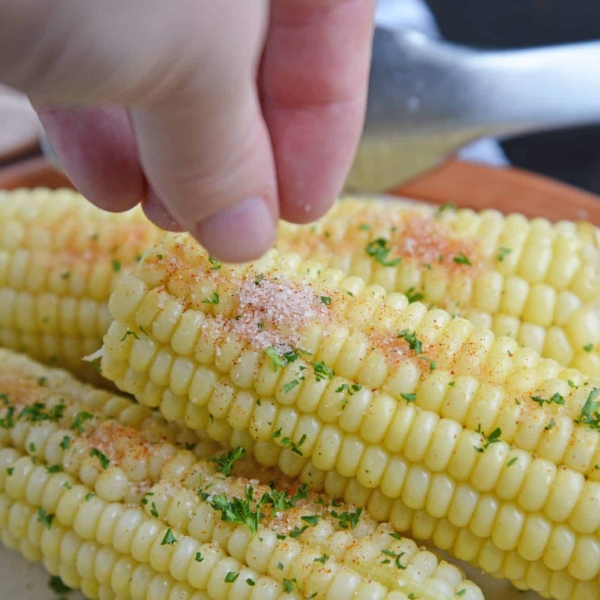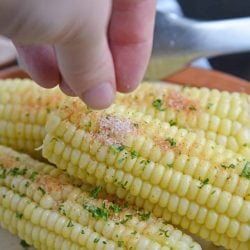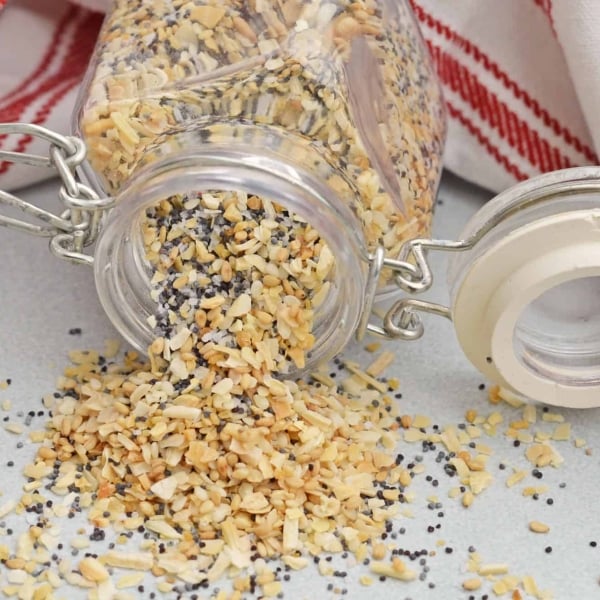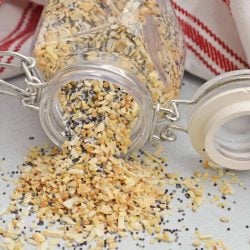 Everything Bagel Seasoning
Everything Bagel Seasoning is all of the flavor and goodness of the everything bagel spices so you can sprinkle it on anything! Five ingredients you already have in your pantry.
See The Recipe!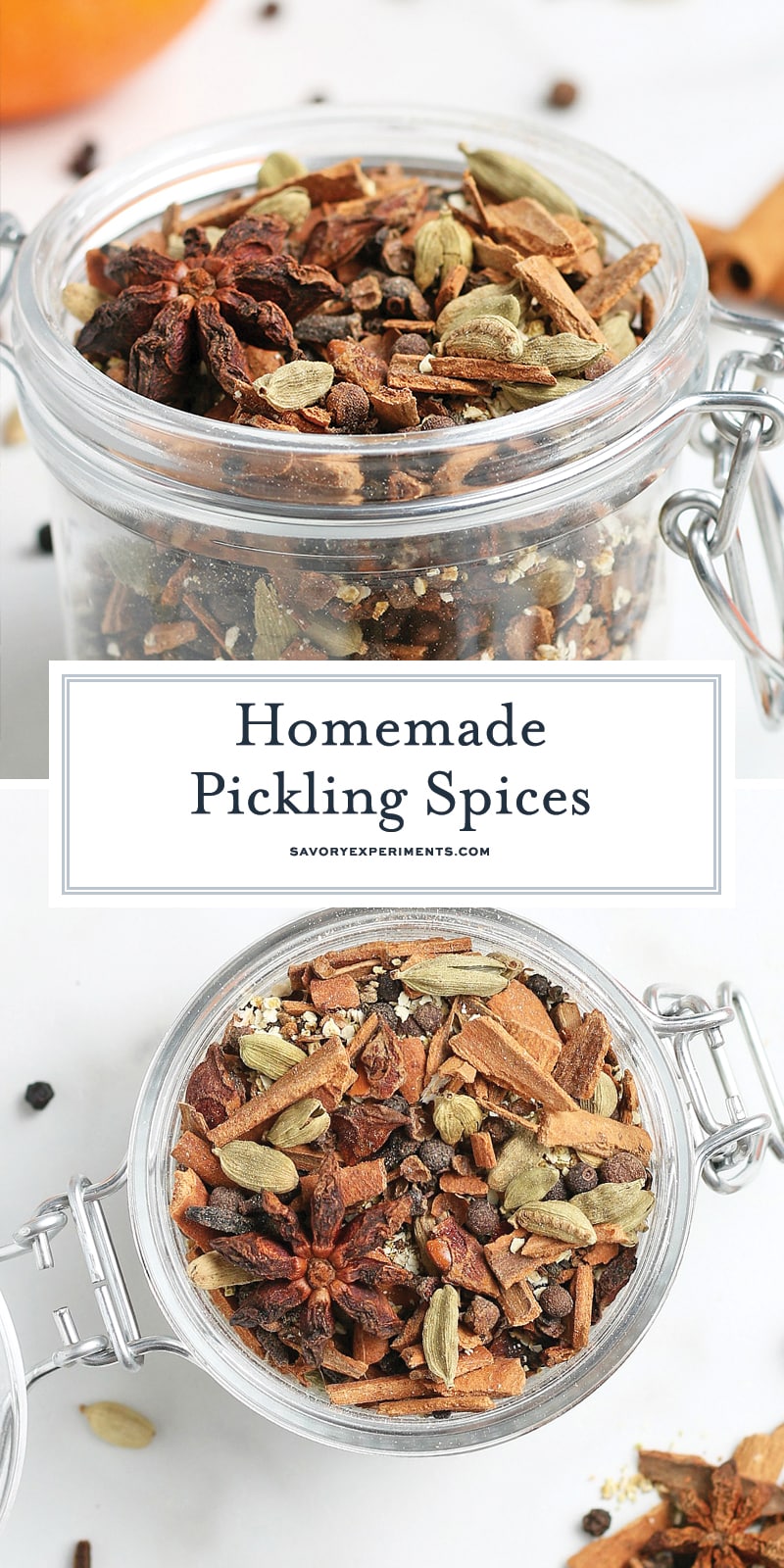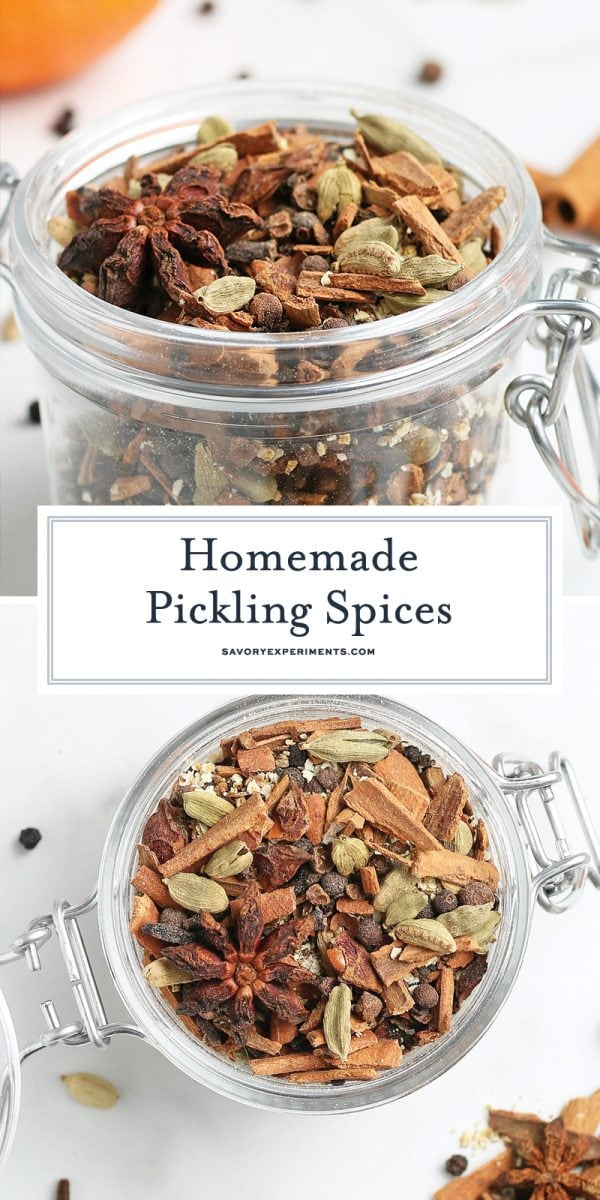 Can you eat pickling spices? Well, yes, but I wouldn't suggest eating them dry and whole. But in recipes, they are delicious, that is why we use them!
What liquids do I use for pickling with pickling seasoning? The most widely used liquid is plain white distilled vinegar, but apple cider vinegar is also used frequently.
Why doesn't this recipe have salt? Well, pickling spices are used for a variety of things and those things don't always require salt. Depending on the recipe, like a brine, can use kosher salt.
But other recipes, like corned beef, might use a pink pickling salt. Pickles, on the other hand, don't use much salt (if any) at all.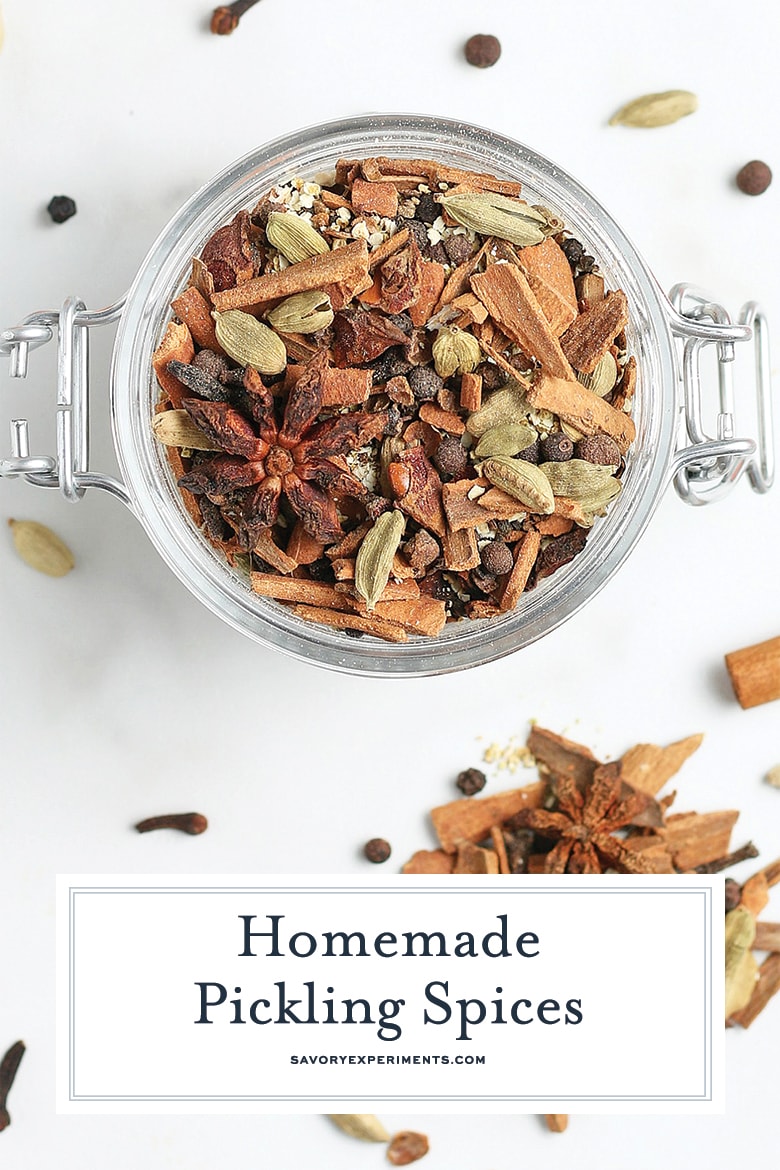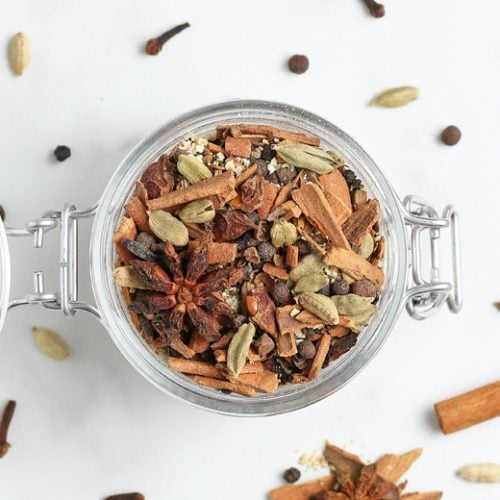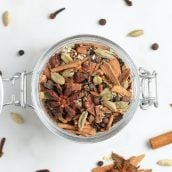 Pickling Spices
Homemade Pickling Spices are easy to make and have loads more flavor than the store bought version.
Instructions
Combine allspice, coriander, ginger, star anise, cloves and cinnamon in small skillet. Heat over low heat, gently toasting for approximately 5 minutes.

Transfer to a small bowl or mortar. Add remaining ingredients and grind together gently.

Store in an airtight container until ready to use.

If you've tried this recipe, make sure to come back and let us know how it was in the comments or ratings!
Nutrition
Calories:
142
kcal
,
Carbohydrates:
22
g
,
Protein:
5
g
,
Fat:
7
g
,
Sodium:
149
mg
,
Potassium:
426
mg
,
Fiber:
11
g
,
Sugar:
1
g
,
Vitamin A:
2370
IU
,
Vitamin C:
3.8
mg
,
Calcium:
192
mg
,
Iron:
5.1
mg