Sick of buying cans of pinto beans and want to try your hand at it? Look no further, these beans are amazing.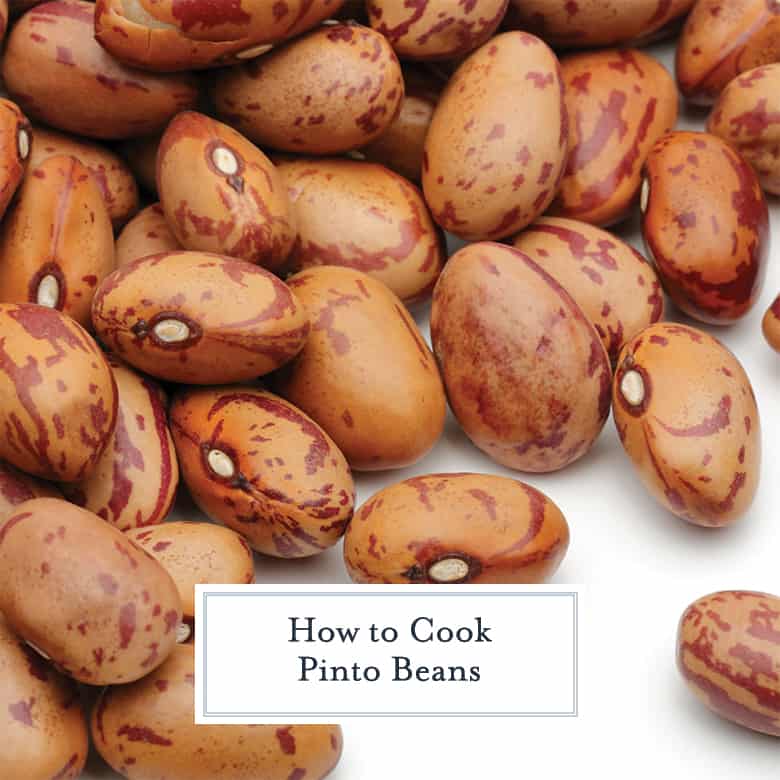 Cooking your own Perfect Pinto Beans is a great way to pack in the protein and the flavor and they couldn't be easier to make!
You might not know this about me, but I love a good bean. A perfectly cooked pot of beans is an absolute dream in my book. And while it took me a few tries to figure out the best strategy, I know how to cook mean bean. My favorite being the pinto.
Pinto beans come from the kidney bean family and are often speckled. They are super popular in the Southwest and Northern Mexico.
Most people are going to cook them whole or cook them whole, mash them up and refry them. No matter which way you boil them, they are delicious.
I have a few general rules for cooking pintos or any bean for that matter:
ONE. Soak them overnight. I am not going to lie to you, cooking beans is not a quick process. Not that it is labor-intensive; it just takes more time than it would for you to open up a can of beans. They are far more flavor-packed this way.
And while you don't have to soak them overnight, if you do, you will cut your cooking time down by a fair amount. It will also help your beans stay intact when they are cooking. I would say it is worth.
Plus, all you do is put them in water. It doesn't get much easier.
TWO. Don't rush it. Pinto beans will take around nearly 2 hours to fully cook even after they have been soaked overnight. I love making them on a lazy Sunday when I have the time to let them go.
THREE. Don't be afraid of salt. A chef friend once told me that it is better to salt a little throughout the cooking process than just at the end so the bean really has time to soak it up.
FOUR. Fat is your friend. Whether it is oil or good 'ol pork lard, a good amount of fat will give you the perfect creamy bite.
FIVE. Always say yes to add ins. If you go with salt, fat, and beans, you will have an okay bite. If you add in some aromatics, spices, and the like, you will have something truly addictive.
SIX. Make room in the freezer. I make these in big batches and freeze some for later. They hold up beautifully and make an easy, thaw-out, side dish on a weeknight.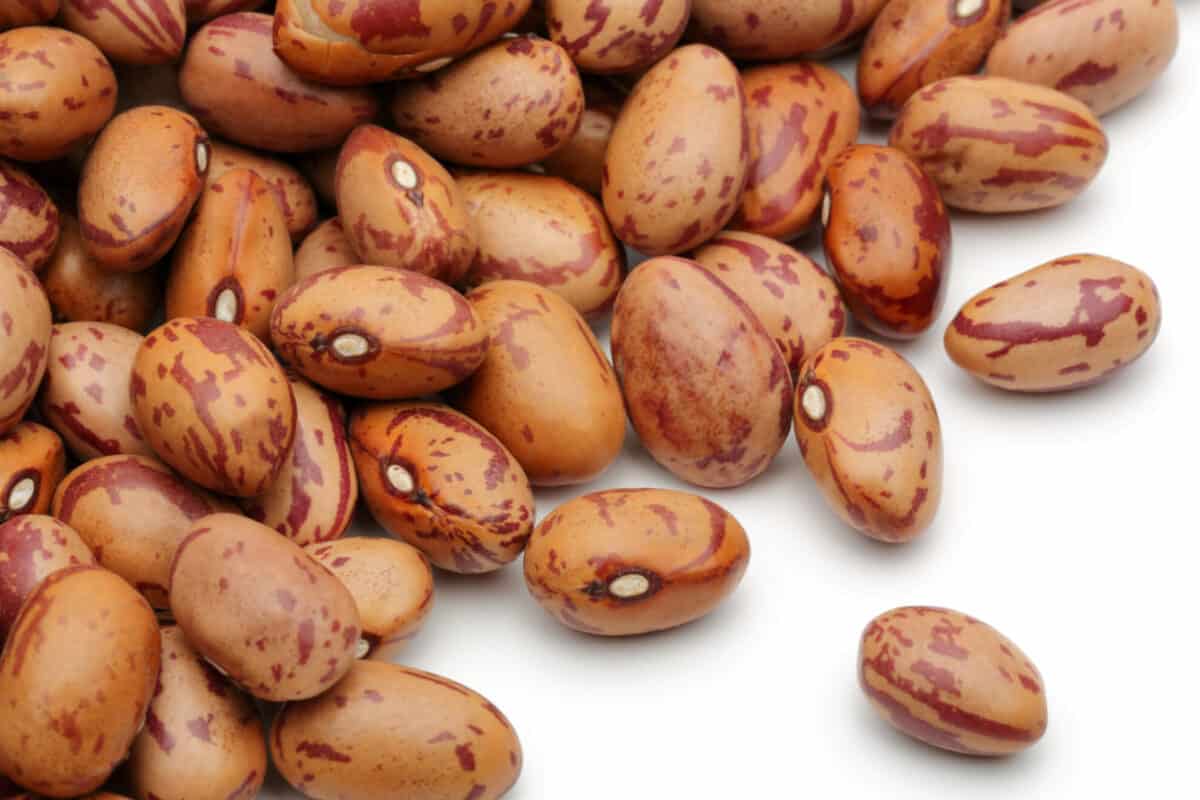 In summary, how to make pinto beans:
Soak your beans.
Take your time.
Use salt.
Use fat.
Add flavor using add-ins.
Use them now or freeze them!
Once you have tried these, going back to the canned version will never be quite the same and for that, I am terribly sorry.
Seasoning for Pinto Beans
After you've made your pinto beans, you might want to add extra seasoning. Here are some top flavor affinities.
Crushed red pepper flakes
Fresh cilantro or coriander
Garlic
Cumin
Onion
Oregano
Paprika
Cooked bacon
Fresh chiles
Diced tomtatoes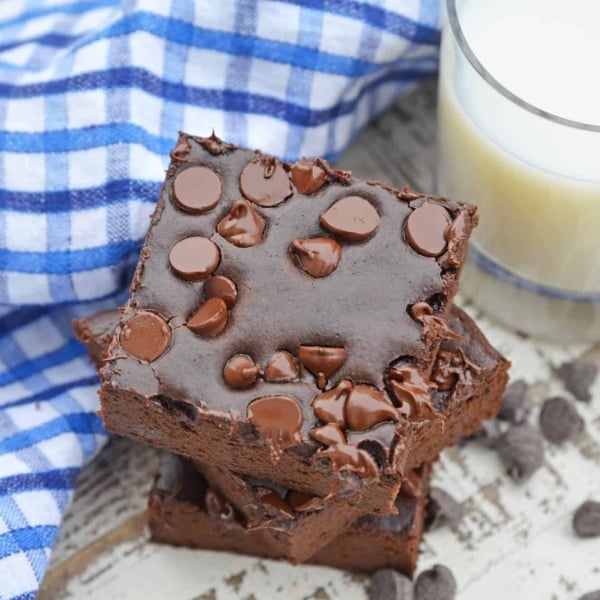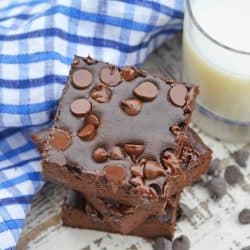 Flourless Black Bean Brownies
Black Bean Brownies are delicious, rich gluten free brownies. Since they're flourless brownies and the black beans are full of fiber, this is actually a healthy brownie recipe!
See The Recipe!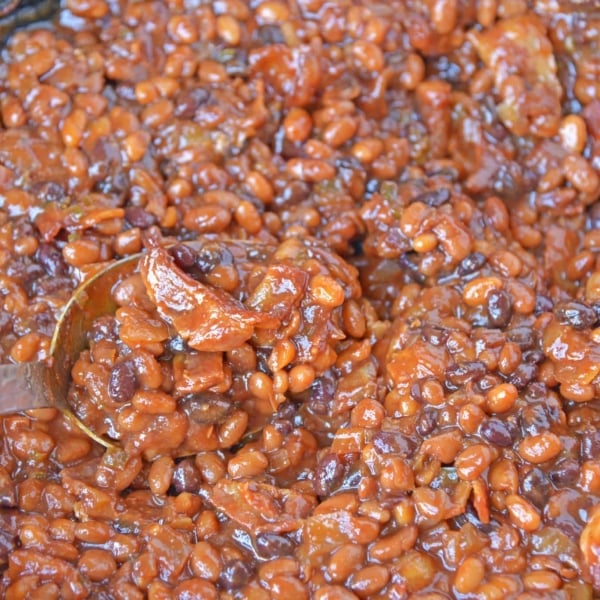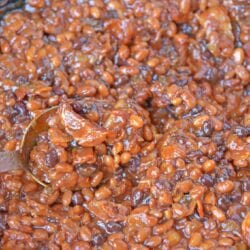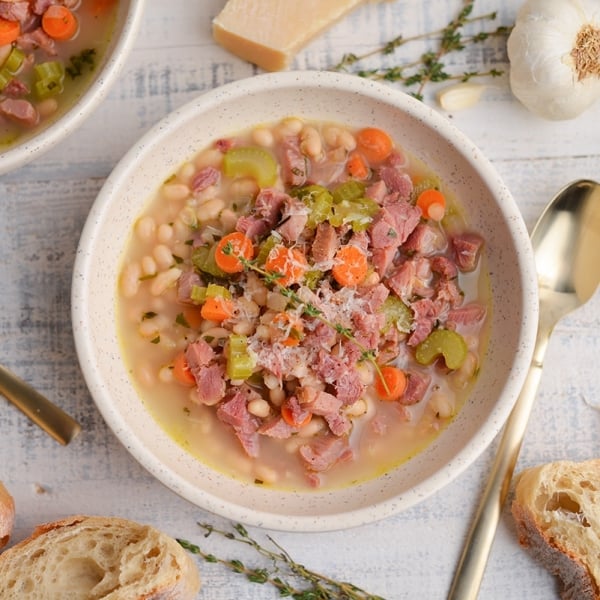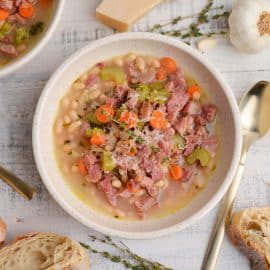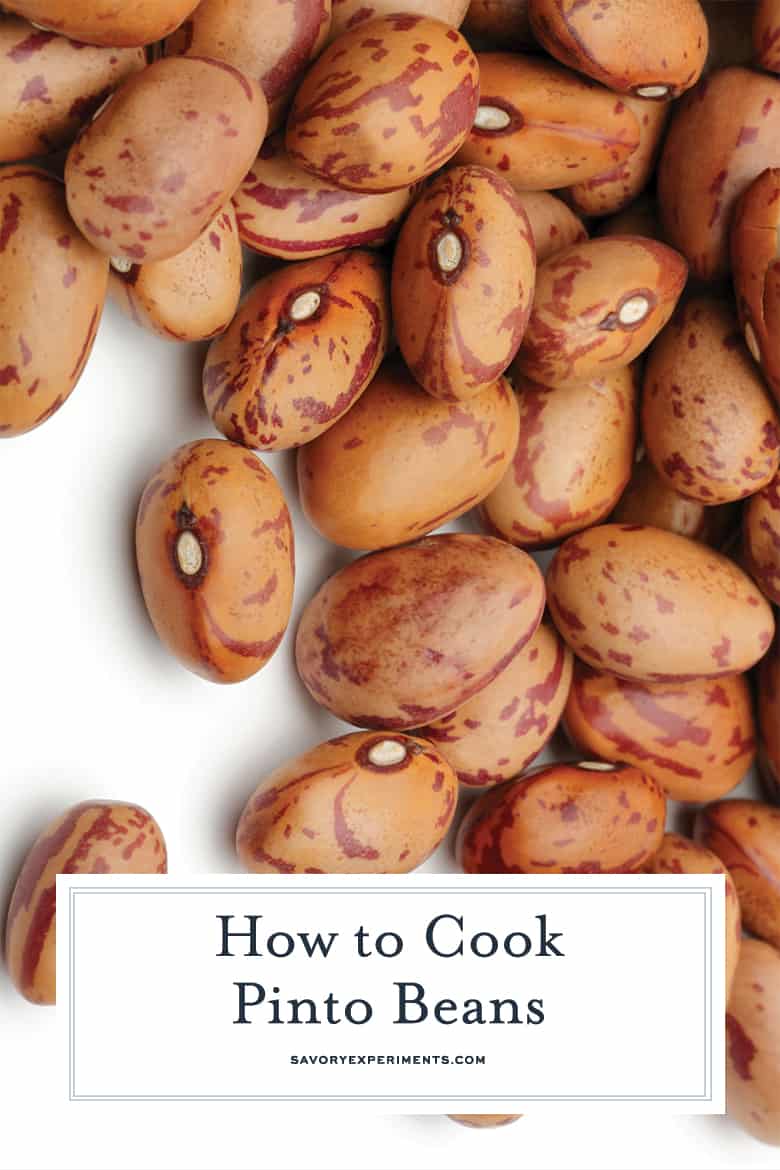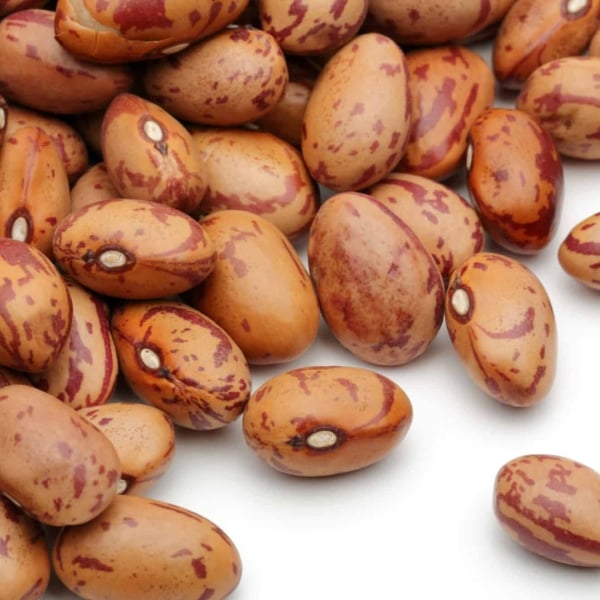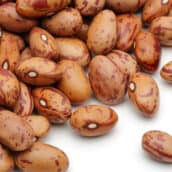 How to Cook Pinto Beans
Cooking your own Perfect Pinto Beans is a great way to pack in the protein and the flavor and they couldn't be easier to make!
Ingredients
2

cups

dried pinto beans

2

tablespoons

olive oil or pork lard

, plus more

1

yellow onion

, finely diced

1

fresh or dried bay leaf

3

cloves

garlic

, peeled and smashed with a knife

4

whole dried pepperoncini peppers OR ½ teaspoon red chili flake

, optional

4

teaspoons

chicken bouillon paste or cubes*

8-10

cups

water

Kosher salt

, as needed
Instructions
The night before you are cooking your beans, sift through the pintos beans to make sure there are no small pebbles. (Yes, this is a thing.) Rinse them with water and then put them in a bowl giving them plenty of space to expand. Cover with a plate or plastic wrap and put in the fridge to soak.

The next day, drain and rinse the beans. These should expand to roughly double the size, giving you 4 cups of beans.

In a large heavy bottom pot, heat the 2 tablespoons of olive oil over medium-high heat. Be sure that this pot is large enough to let those beans expand yet again. When the oil is hot, add in the onion and saute for 4-6 minutes until opaque.

Gently add the soaked beans, the fresh thyme, the bay leaf, the garlic, the peppers/chilies, the bouillon, and the water. Add 1 ½ teaspoons of salt. The water should cover the beans by at least an inch in the pot you end up using. If you need to add more or have less, add or get rid of accordingly.

Bring everything to a boil on high heat. As soon as you get a good bubble, bring that heat back down to a simmer. Skim the top of the liquid of any scum that has formed. The more of this you can get rid of the better, but don't drive yourself crazy. Once you are happy, add a healthy glug (or three of olive oil or a heaping spoon of lard.) Keep an eye on the beans and stir every 15-20 minutes or so.

About an hour into the process, taste a bean. It should be easy to bite into and starting to take on flavor. Add another teaspoon of salt here.

At the 90 minute mark, do another quick taste test. Add more salt if needed and see how cook the beans are. Keep checking a bean every 15 minutes or so until they are done. They should be creamy and tender.

When you reach that point you can serve them in their broth or drain them and serve them on their own with your favorite protein.

If you liked this recipe, come back and let us know how it was!
Notes
You can use vegetable broth or stock for vegetarian beans.
This recipe can be used for any dry beans.
Nutrition
Calories:
416
kcal
,
Carbohydrates:
64
g
,
Protein:
21
g
,
Fat:
9
g
,
Saturated Fat:
1
g
,
Cholesterol:
1
mg
,
Sodium:
516
mg
,
Potassium:
1393
mg
,
Fiber:
15
g
,
Sugar:
4
g
,
Vitamin C:
9
mg
,
Calcium:
138
mg
,
Iron:
5
mg