Sick of buying cans of pinto beans and want to try your hand at it? Look no further, these beans are amazing.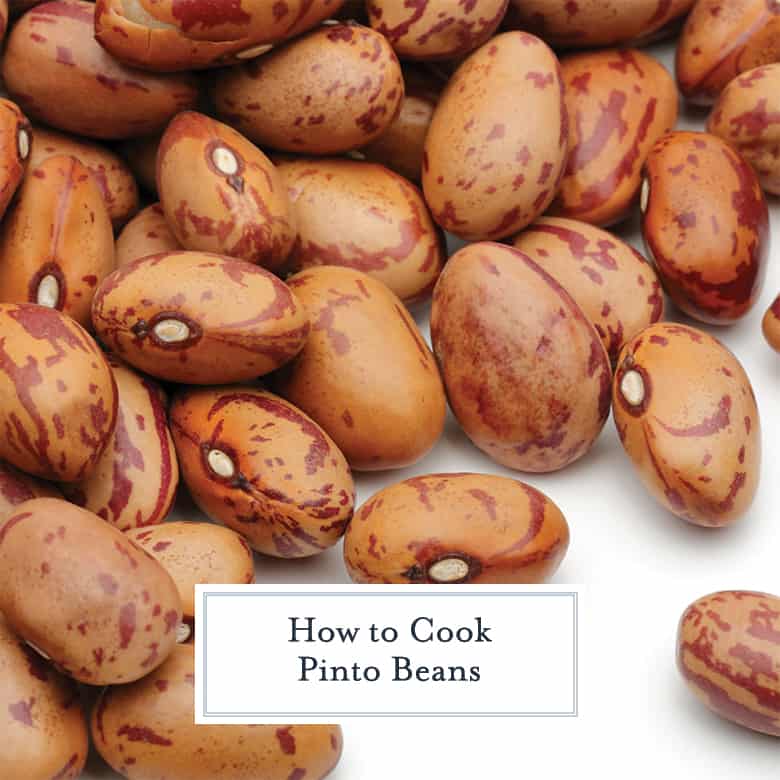 Cooking your own Perfect Pinto Beans is a great way to pack in the protein and the flavor and they couldn't be easier to make!
You might not know this about me, but I love a good bean. A perfectly cooked pot of beans is an absolute dream in my book. And while it took me a few tries to figure out the best strategy, I know how to cook mean bean. My favorite being the pinto. 
Pinto beans come from the kidney bean family and are often speckled. They are super popular in the Southwest and Northern Mexico.
Most people are going to cook them whole or cook them whole, mash them up and refry them. No matter which way you boil them, they are delicious. 
I have a few general rules for cooking pintos or any bean for that matter: 
ONE. Soak them overnight. I am not going to lie to you, cooking beans is not a quick process. Not that it is labor-intensive; it just takes more time than it would for you to open up a can of beans. They are far more flavor-packed this way. 
And while you don't have to soak them overnight, if you do, you will cut your cooking time down by a fair amount. It will also help your beans stay intact when they are cooking. I would say it is worth. 
Plus, all you do is put them in water. It doesn't get much easier. 
TWO. Don't rush it. Pinto beans will take around nearly 2 hours to fully cook even after they have been soaked overnight. I love making them on a lazy Sunday when I have the time to let them go. 
THREE. Don't be afraid of salt. A chef friend once told me that it is better to salt a little throughout the cooking process than just at the end so the bean really has time to soak it up. 
FOUR. Fat is your friend. Whether it is oil or good 'ol pork lard, a good amount of fat will give you the perfect creamy bite. 
FIVE. Always say yes to add ins. If you go with salt, fat, and beans, you will have an okay bite. If you add in some aromatics, spices, and the like, you will have something truly addictive.
SIX. Make room in the freezer. I make these in big batches and freeze some for later. They hold up beautifully and make an easy, thaw-out, side dish on a weeknight.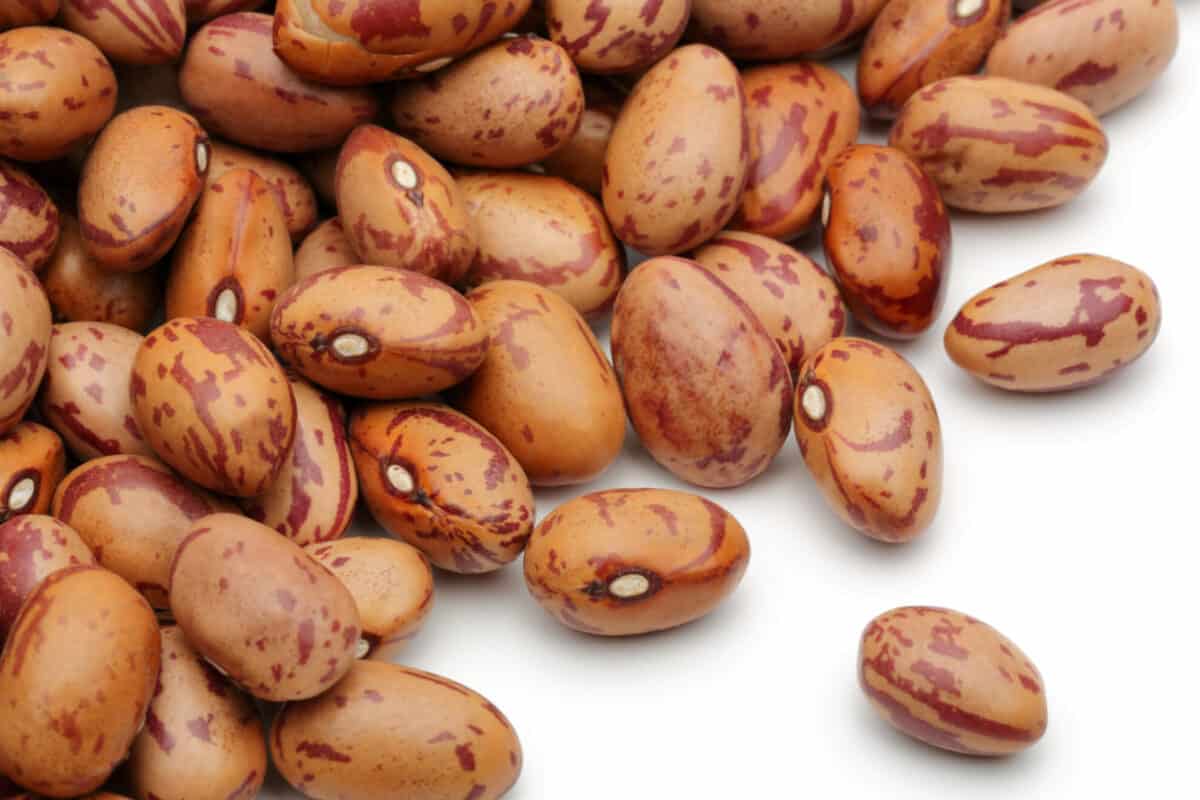 In summary, how to make pinto beans:
Soak your beans.
Take your time.
Use salt.
Use fat.
Add flavor using add-ins.
Use them now or freeze them!
Once you have tried these, going back to the canned version will never be quite the same and for that, I am terribly sorry.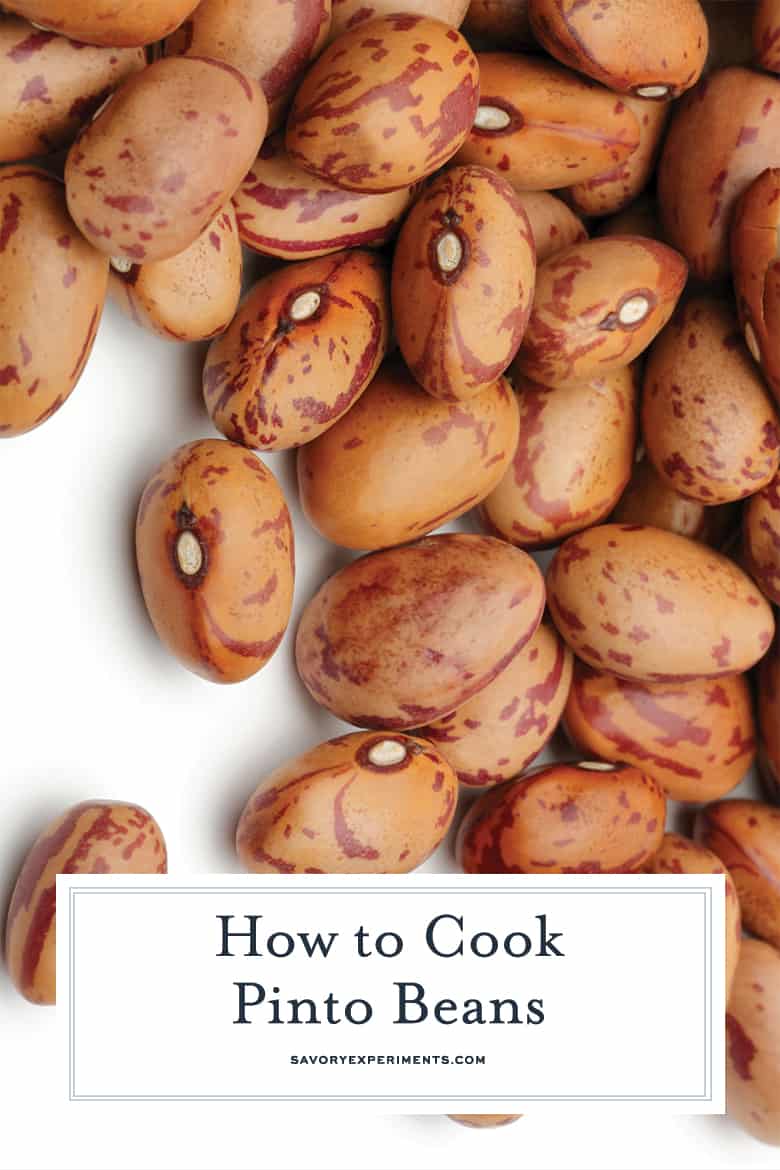 CONNECT WITH SAVORY EXPERIMENTS!

Be sure to follow me on social media, so you never miss a post!

Facebook | Twitter | Youtube
Pinterest | Instagram

Get our FREE 8 Day E-Course on How to Be a Better Home Cook. Sign up HERE!