Homemade Thai Seasoning is flavorful and easy to make. Prepare a huge batch and keep in the pantry for months so you can use it whenever the mood strikes!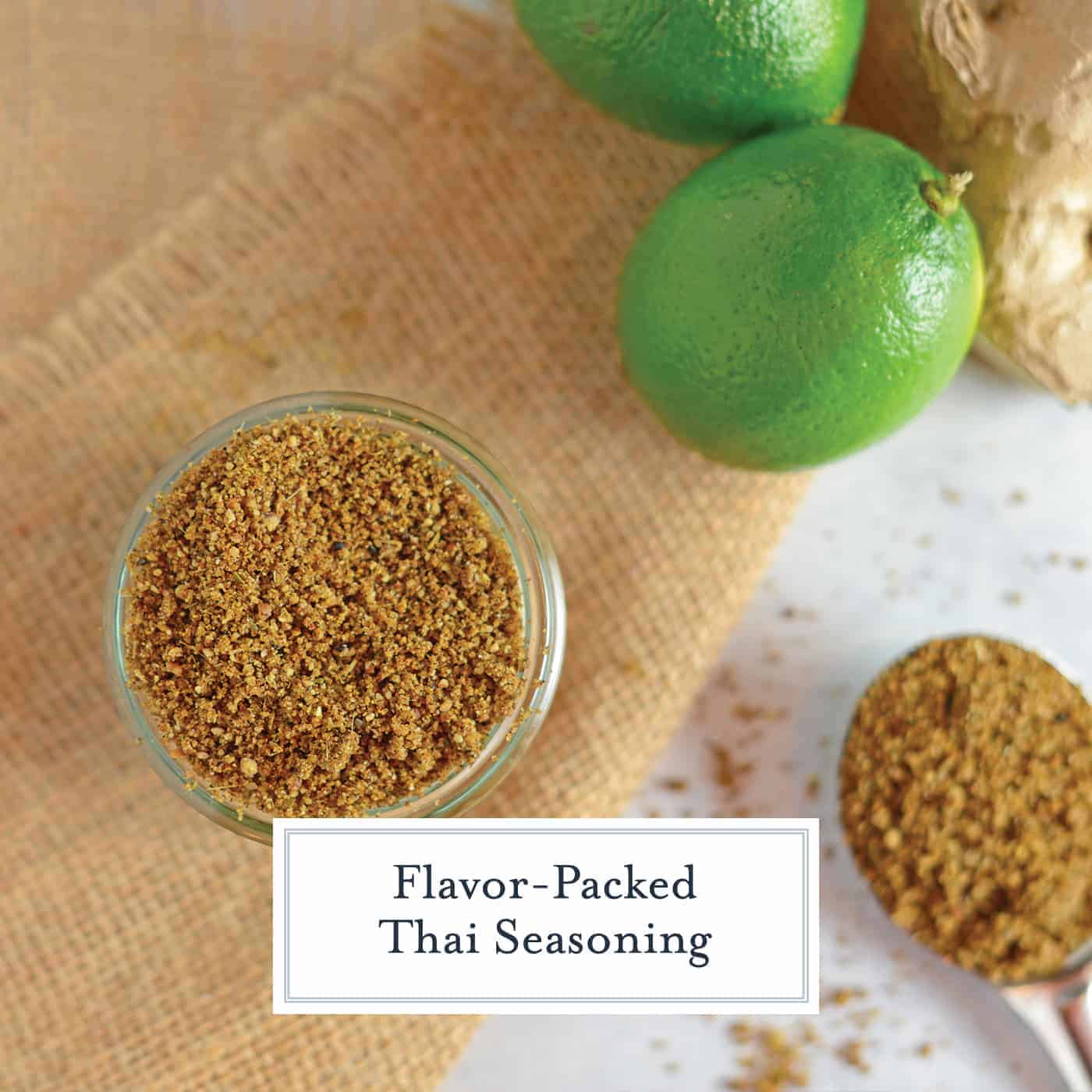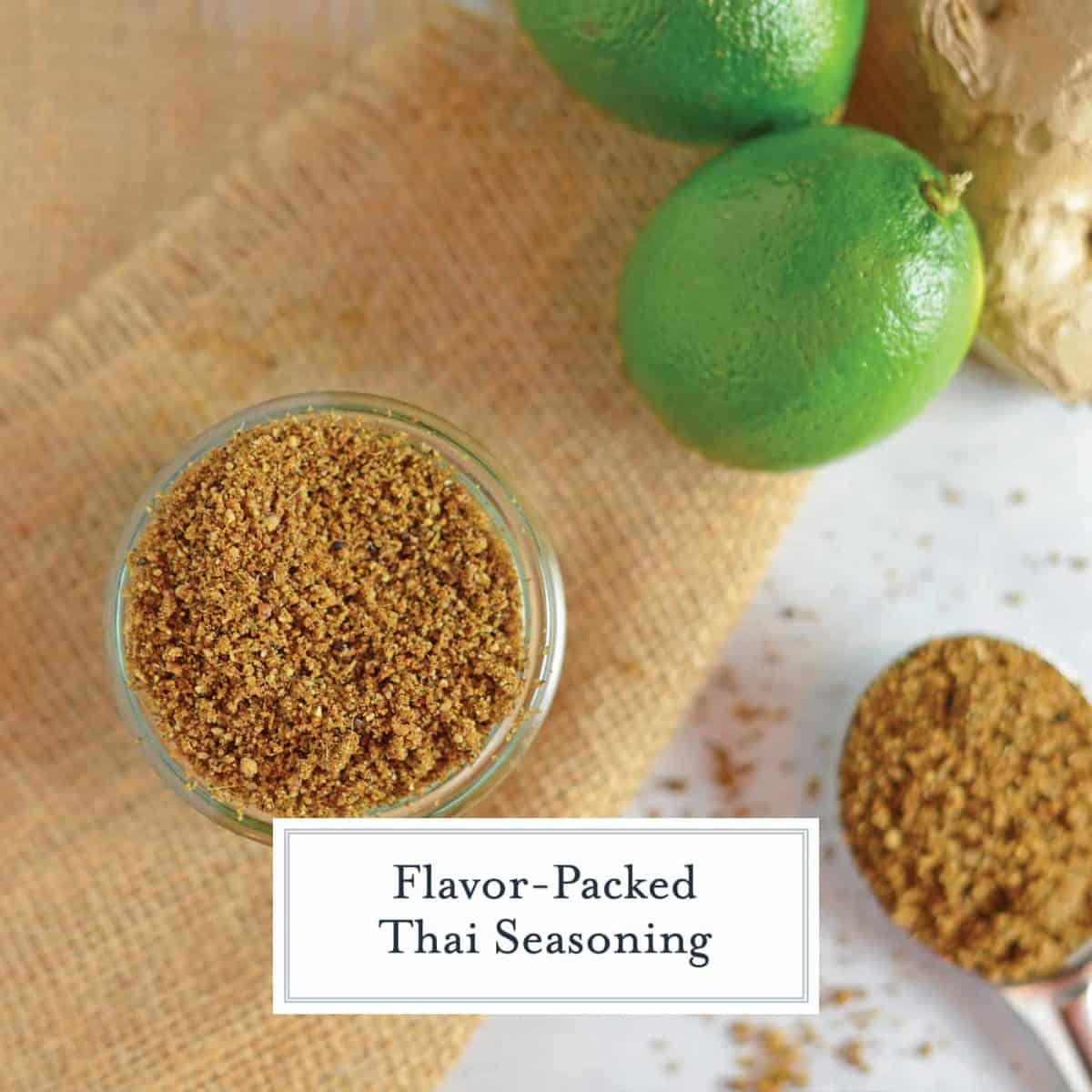 Thai Seasoning from scratch is definitely easier than you think. Just a handful of ingredients and the essence of lime and coconut make a tasty blend you will want to put on everything!
Making your own seasoning blends could not be any easier and doing so allows you to pack much more flavor per teaspoon than those store-bought blends.
Do it this way also allows you to control the salt levels and the heats levels. Because let's face it, everyone's palate is different. Being able to dial everything in, is a huge deal!
Thai Seasoning is one of those blends I keep in my pantry all the time. At this point it is a staple and something I use to spice up some simple proteins or that I use in Thai recipes.
Honestly, it is so addictive, I try to use it as much as possible.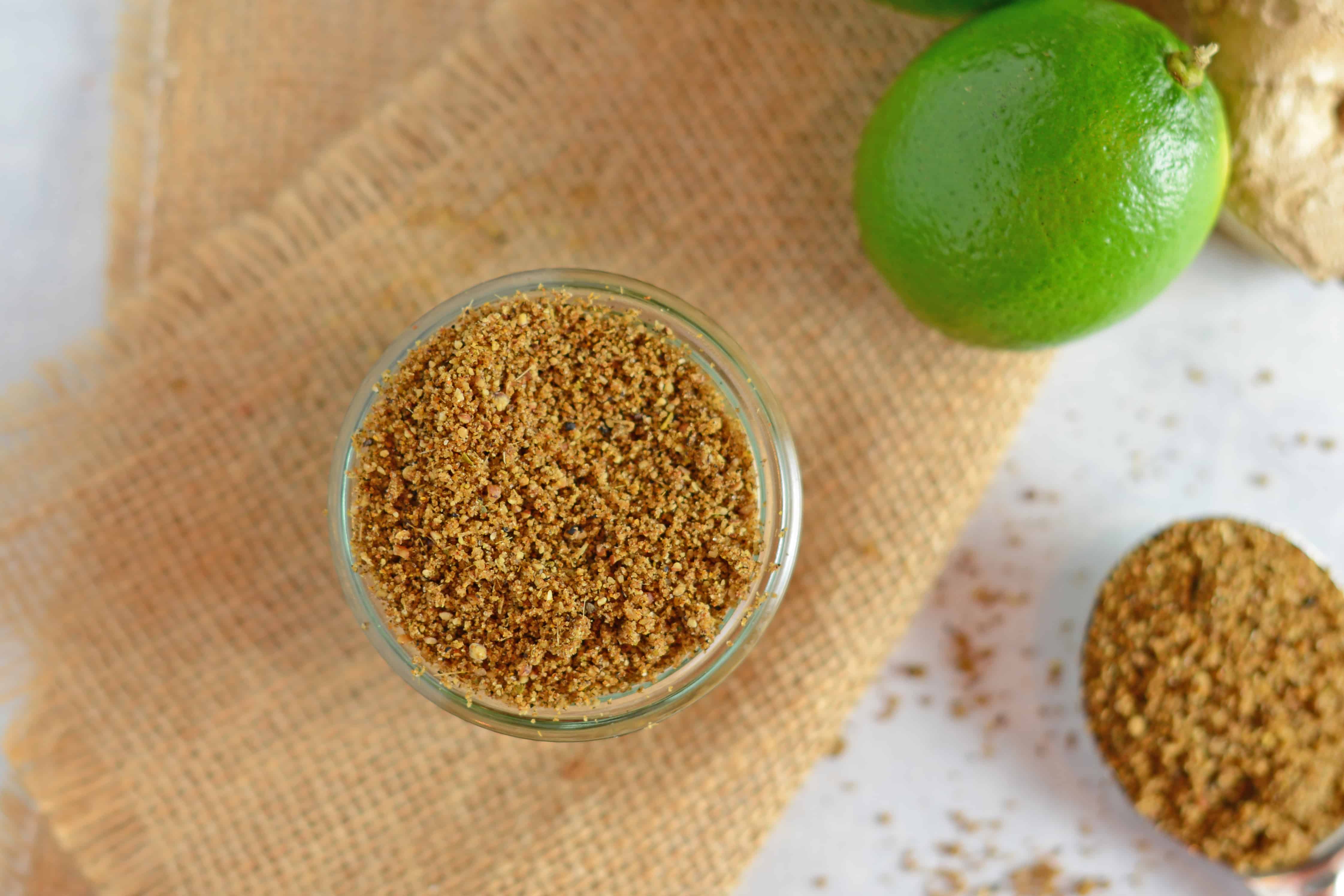 Thai seasoning can be combined with vegetable oil or coconut milk to create a quick wet marinade for chicken, shrimp, or pork.
You can use it as a dry rub for steak and seafood and even sprinkle it on vegetables before you pop them into the oven or onto the grill.
I also use my Thai Seasoning blend in this Thai Shrimp with Glass Noodles recipe.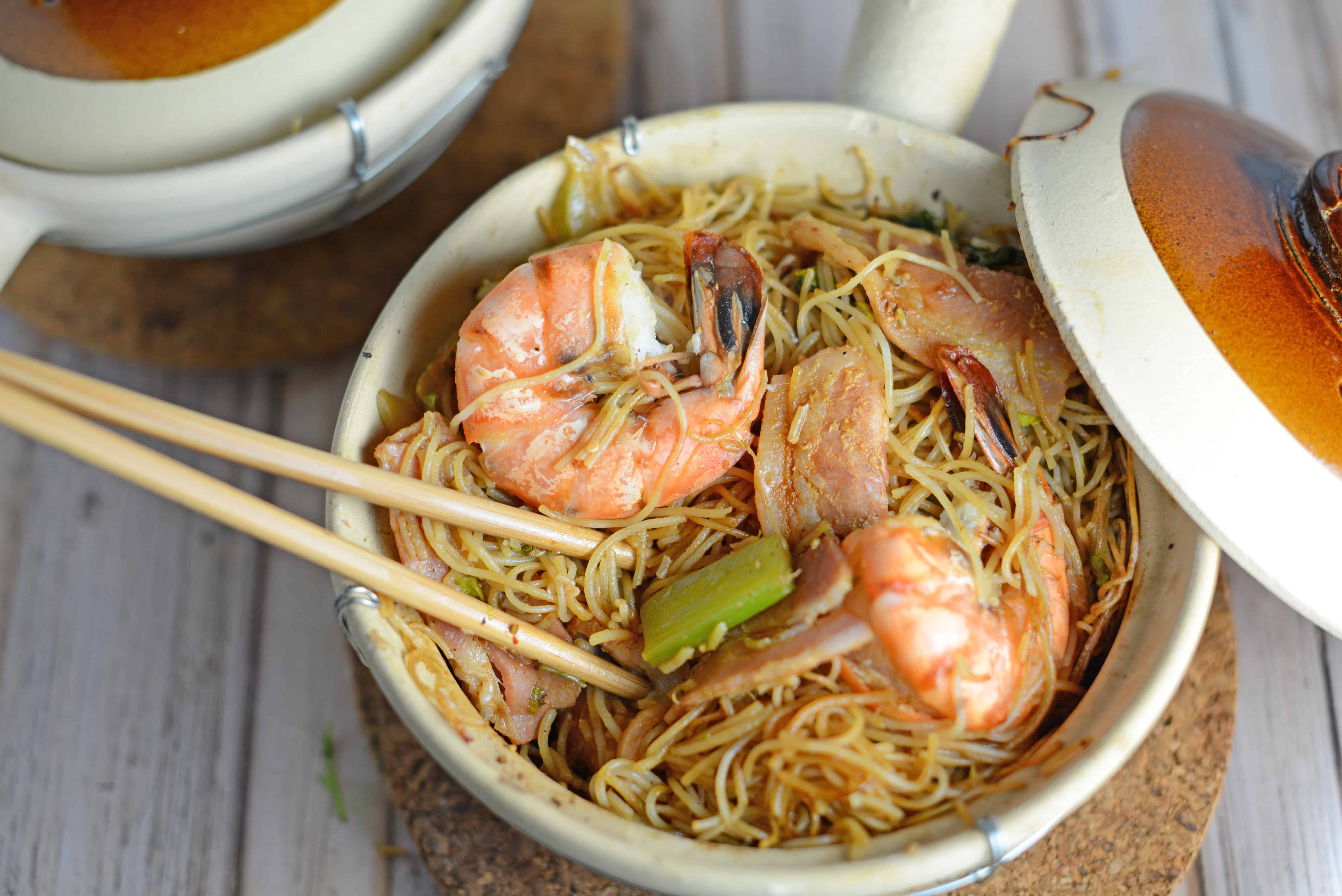 What is in Thai seasoning? Well, everyone has their own version and the cuisine varies greatly throughout the country of Thailand much as it does here in the US.
Here it is generally a blend of spices like cumin, garlic powder, and ginger. Aromatics such as dried lime leaves, lemongrass, and mint. A few peppers (mine features three types), salt, of course, sugar, and sometimes coconut.
What happens if you don't have one or two of the ingredients? It is a bit of a long list after all. Simply omit them. This won't to make or break your seasoning blend. Anything more than that and I would pop over to the store to get them.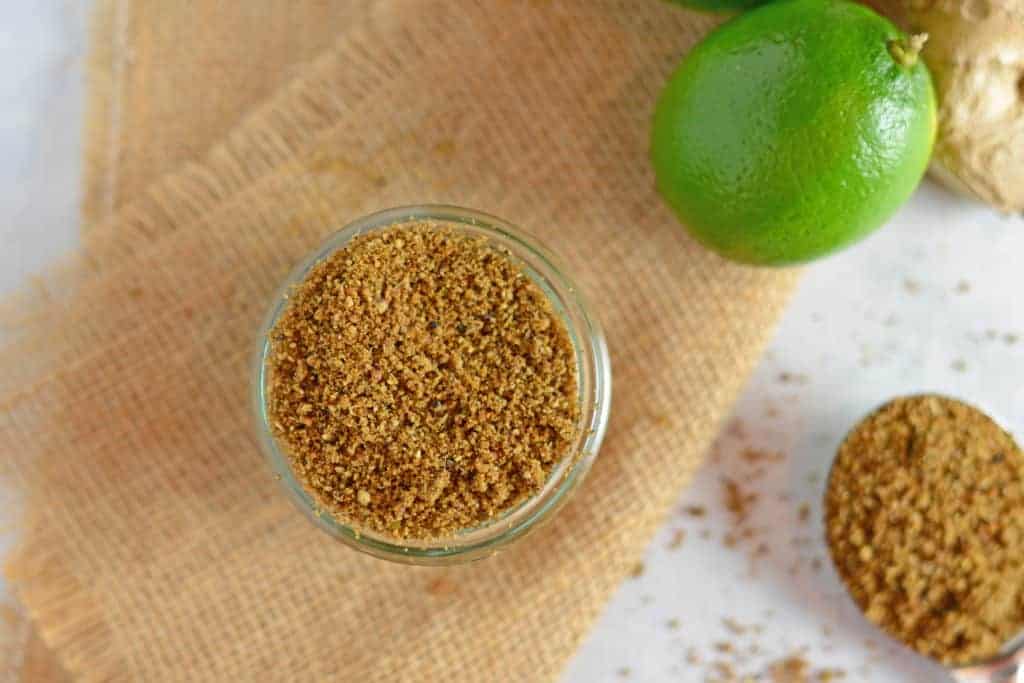 I do recommend that you invest in an inexpensive spice or coffee grinder. It will make the process of making any spice blend, including curry powders, so much easier.
Clean them easily by grinding dry rice for a minute or two after you have created your spice blend.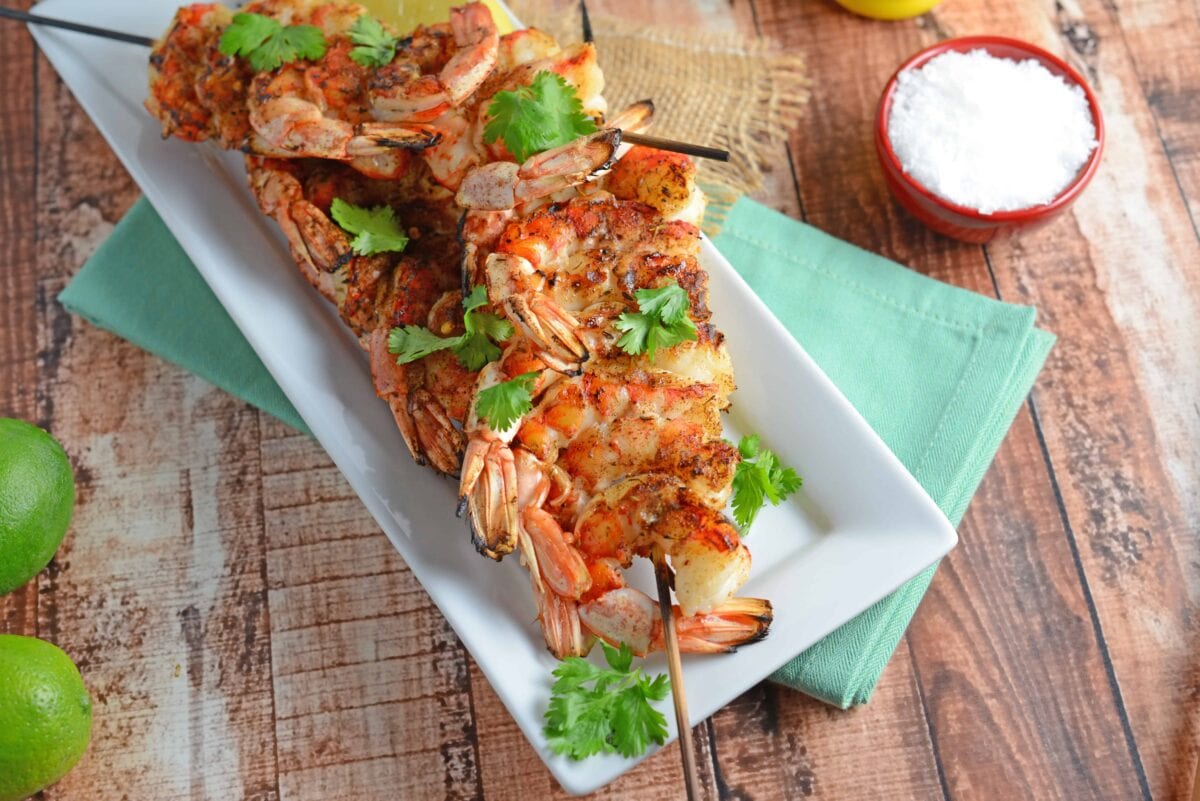 Be sure you do not use the same grinder to grind your coffee beans in the morning. While rice helps to clean things out, oils can often be left behind and have a tendency to make a "spiced" cup of coffee that may not be what you are looking for first thing in the morning.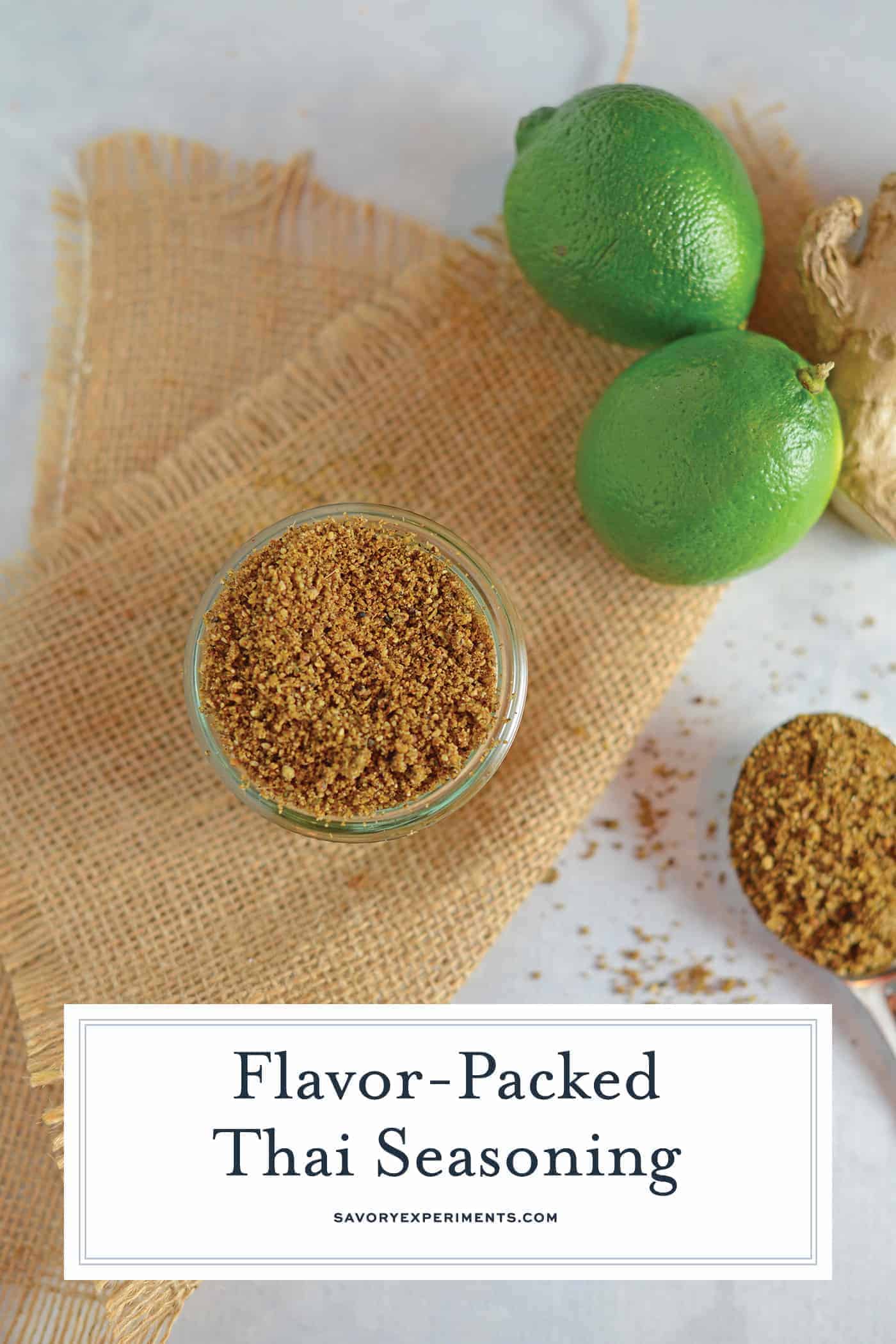 If you like making your own homemade spice blends, check these out: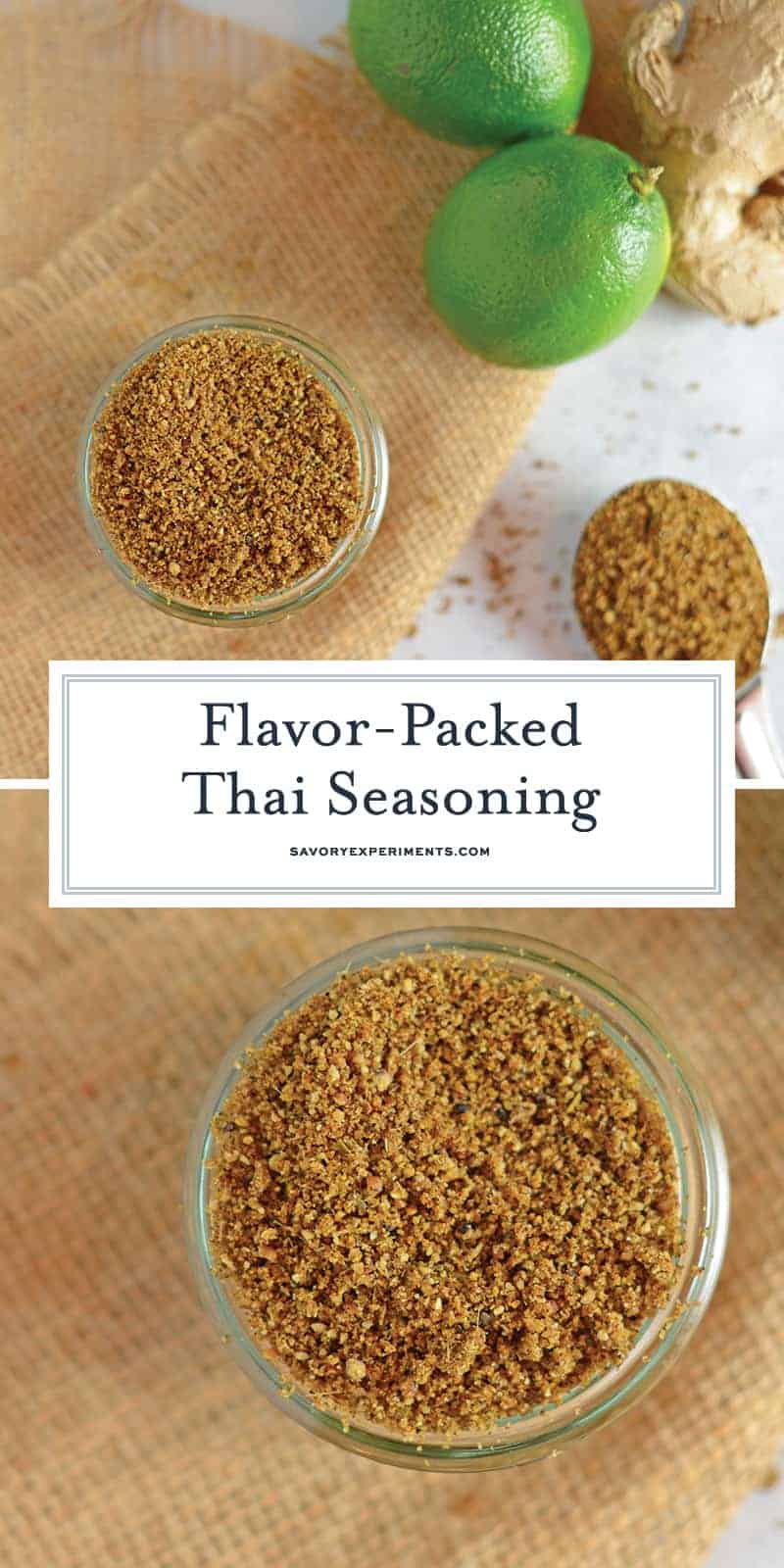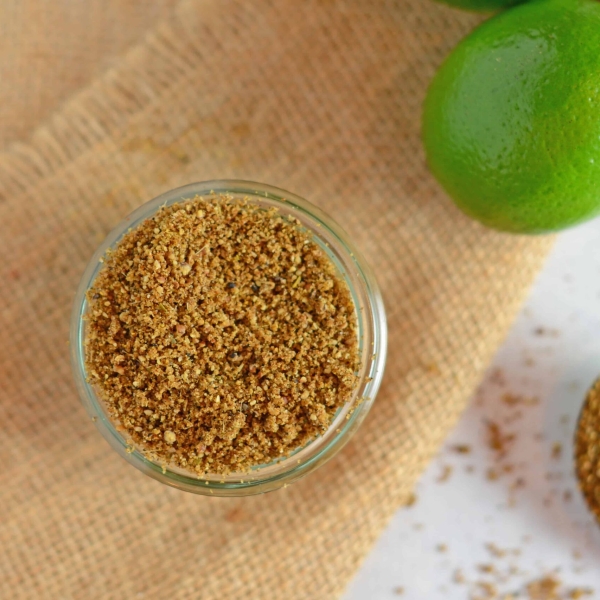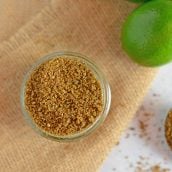 Thai Seasoning Recipe
Thai Seasoning from scratch might be easier than you think! A handful of ingredients with the essence of lime and coconut, will be a homemade seasoning blend you'll want to put on everything- Thai or not!
Instructions
Place all ingredients in spice grinder and blend. If you have a small blender, you might need to do it in two batches.

Store in an airtight container at room temperture for up to 1 month.

If you've tried this recipe, come back and let us know how it was!
Nutrition
Calories:
225
kcal
,
Carbohydrates:
38
g
,
Protein:
5
g
,
Fat:
7
g
,
Saturated Fat:
6
g
,
Sodium:
7002
mg
,
Potassium:
525
mg
,
Fiber:
5
g
,
Sugar:
13
g
,
Calcium:
71
mg
,
Iron:
6
mg