Looking to liven up your Mexican dishes? Look no further than my Mexicana Crema, sometimes also referred to as Mexican Sour Cream. Cool and just a touch tart to balance out those spicy flavors in Mexican recipes.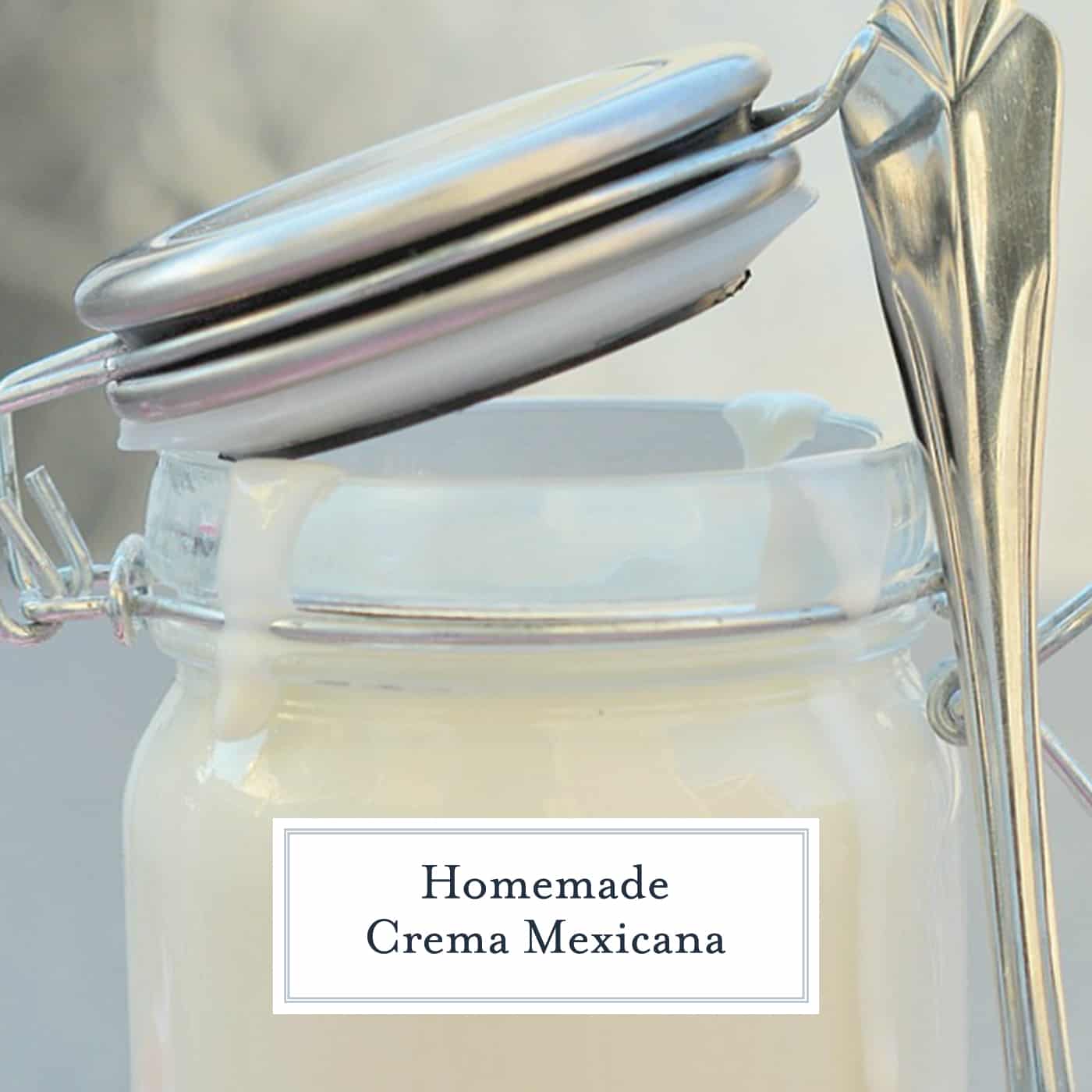 Perfect for tacos, burritos and Street Corn Salad!
What is Mexican Sour Cream?
Think of Crema Mexican as the Mexican version of French crème fraiche or American sour cream. It is slightly thinner and a bit sweeter and often served along with cotija or queso fresco cheeses.
Some might call is Mexicana crema or just plain crema.
Just like other types of cream, you can add a little bit of flavor by blending in other flavors. Some of my favorites are:
cumin
fresh cilantro
lime juice or zest
lemon juice or zest
chipotle peppers in adobo sauce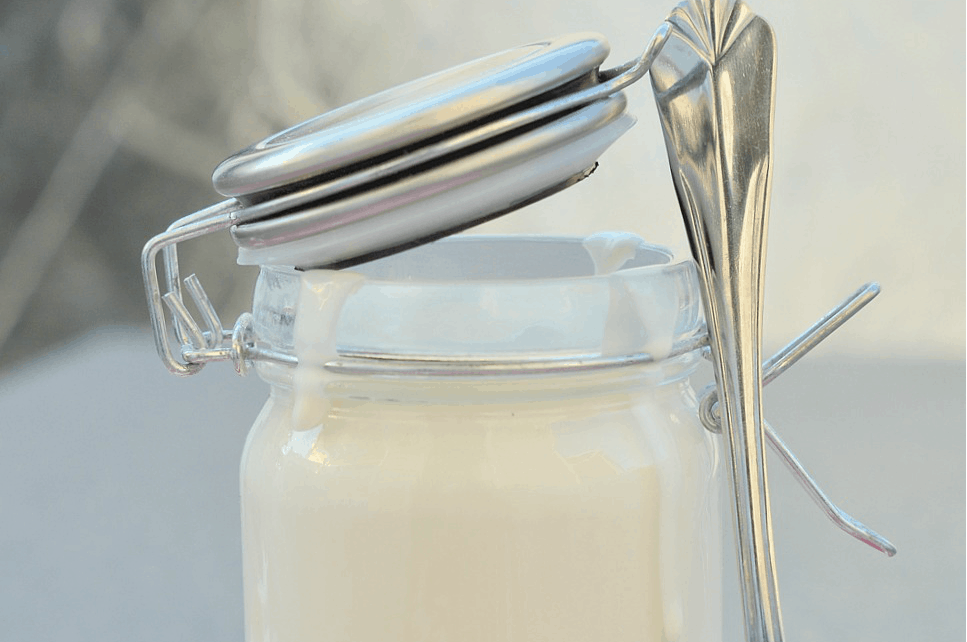 How Do You Make Crema Mexicana?
Crema Mexicana can be found in many Latin supermarkets and some mainstream stores. That side, my store was fresh out so I needed to make my own. Don't worry, it is super simple!
The traditional crema recipe calls for heavy cream blended with buttermilk and given 24 hours to thicken up. Again, I was tight on time.
The quick version of crema Mexicana uses 1/4 cup of sour cream. I opted for a middle of the road experiment – a little bit of buttermilk AND a little bit of sour cream.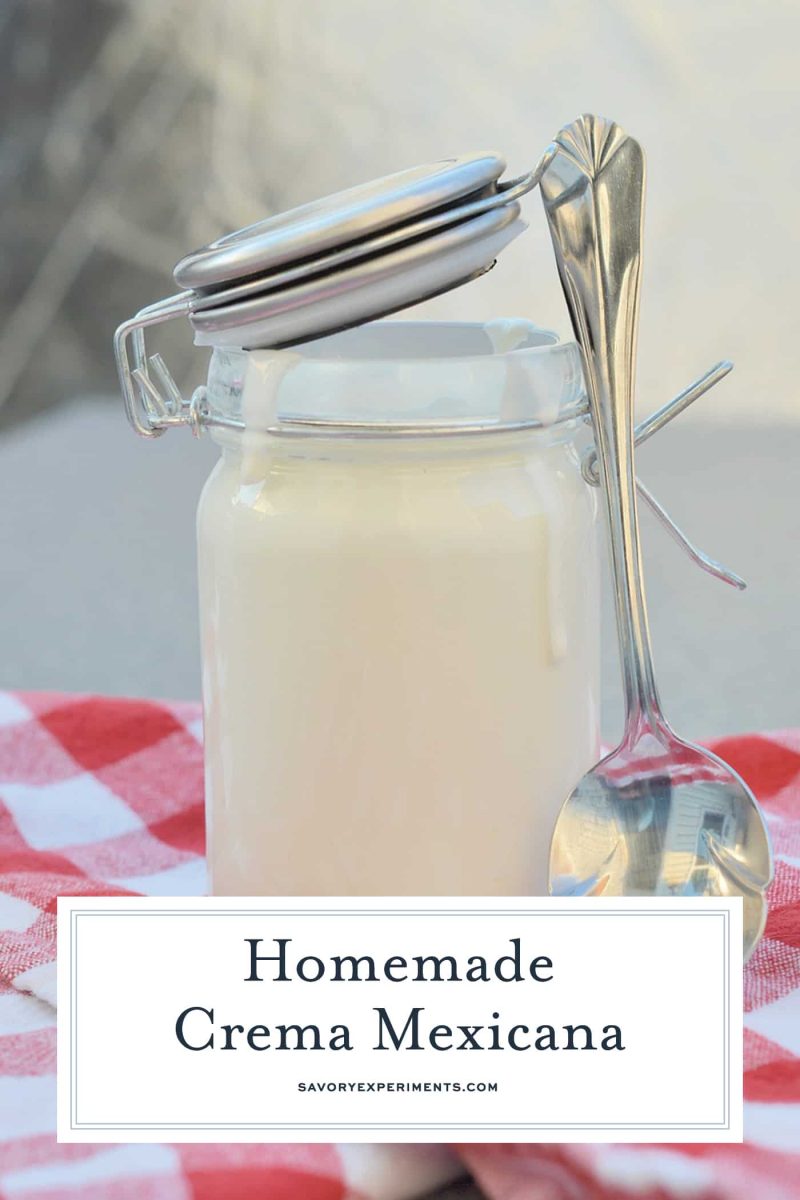 Let it Thicken
It needs to sit in a warm place to thicken. Near the stove or oven (if you are using it,) on top of the refrigerator, or in my case, outside on a beautiful 80-degree day all work just fine.
The end result will be thinner than yogurt or sour cream, so don't be concerned if it seems a bit more loose in terms of texture than what you were expecting.
I used this batch for Mexican Street Corn but you can also use it on my favorite Totchos. It also tastes great on Chicken Fajitas or Smothered Burritos.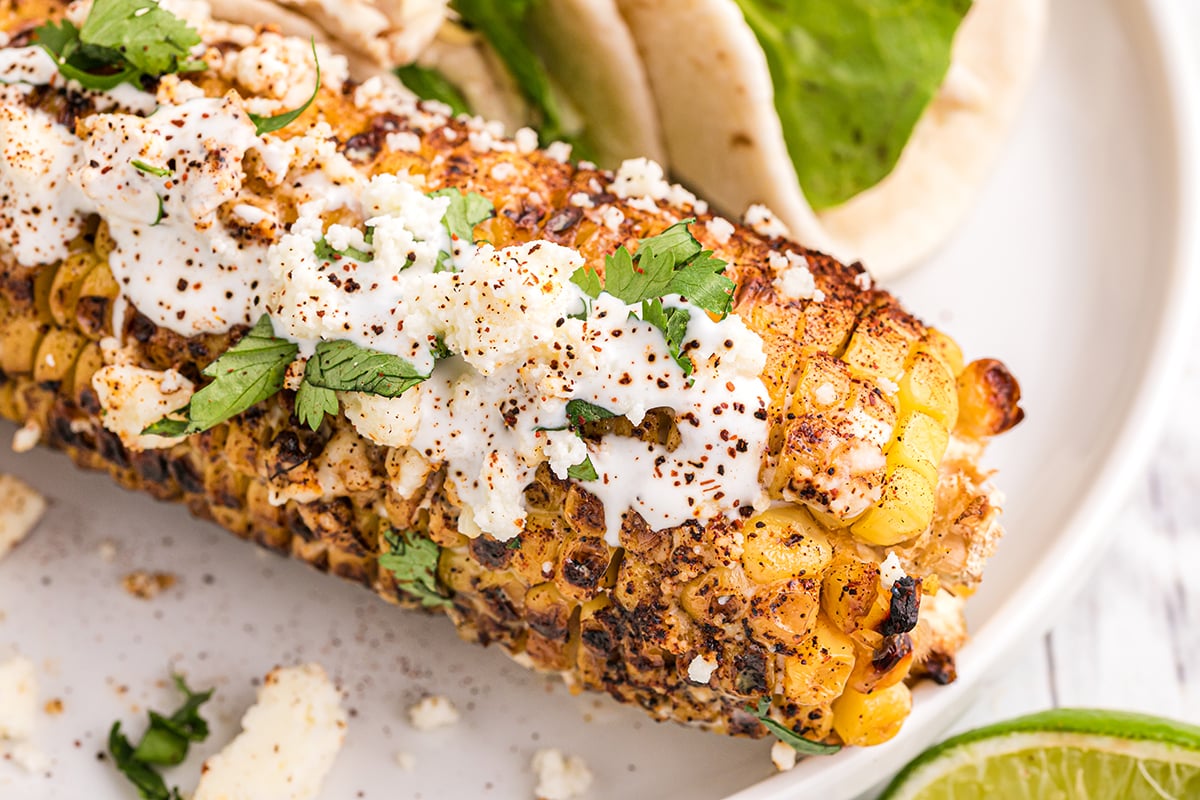 More Mexican Inspired Recipes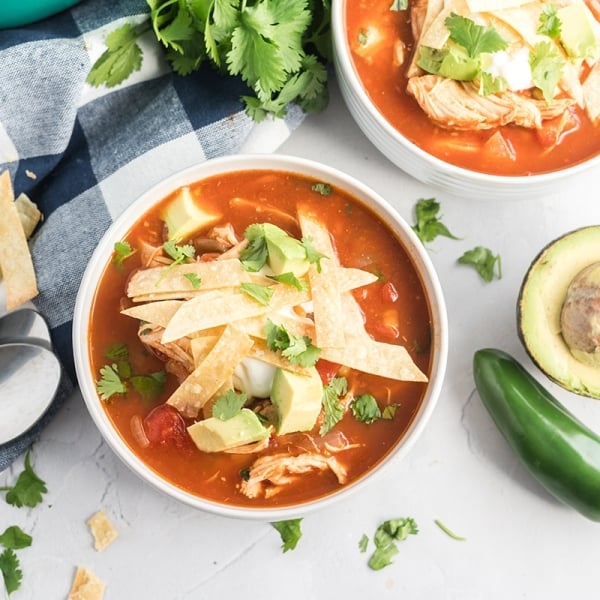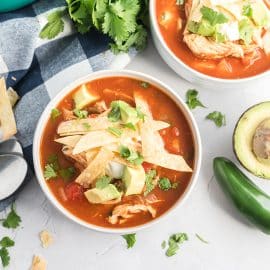 Easy Chicken Tortilla Soup
This is an easy chicken tortilla soup that can be on your table in less than an hour. A rich tomato broth with a bit of spice and large chunks of chicken make this a hearty and comforting meal!
See The Recipe!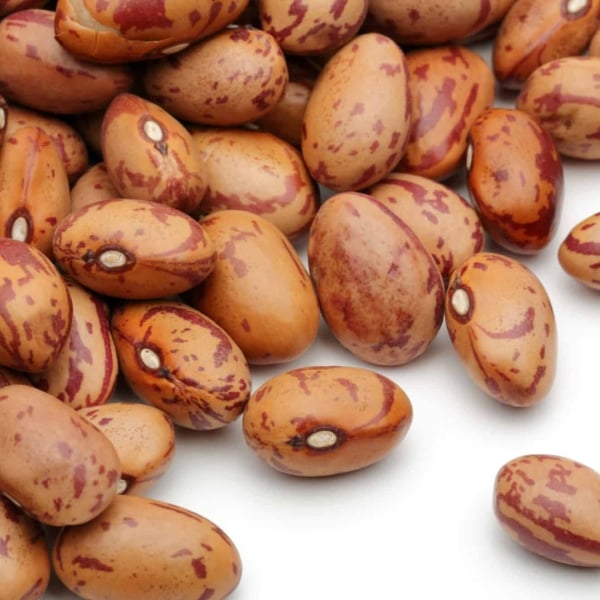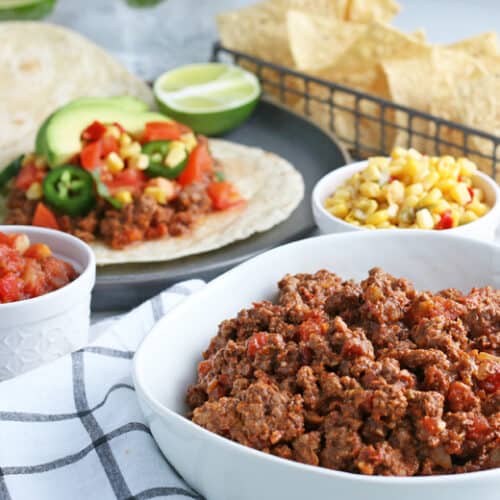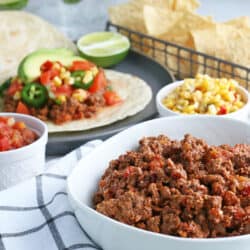 Crockpot Taco Meat
Making taco meat for a crowd has never been easier than this Crock Pot Taco Meat recipe! Only 3 ingredients, set it and forget it!
See The Recipe!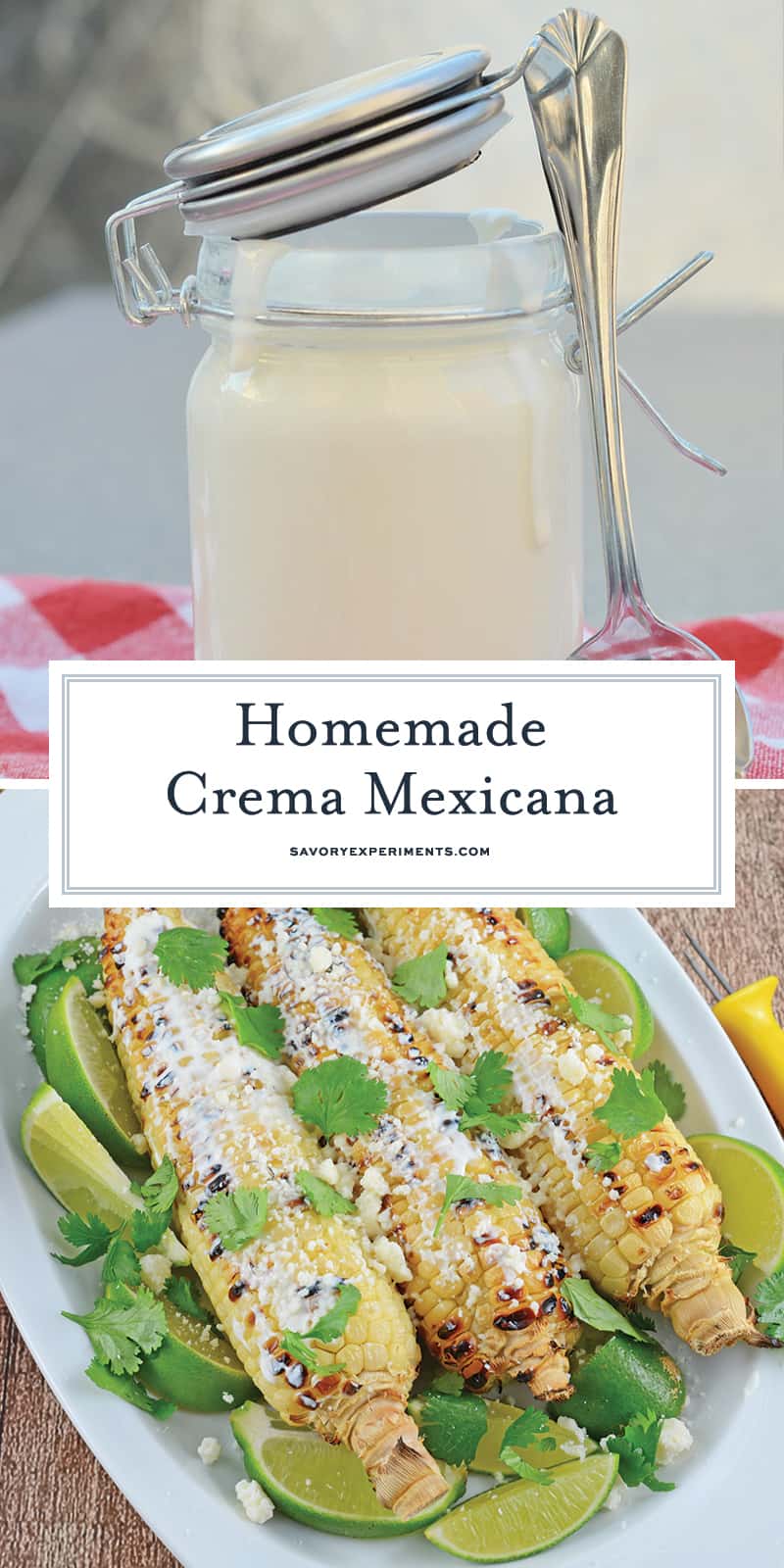 Sour Cream vs Mexican Crema
What is the difference between crema mexicana and sour cream?
It is just the Mexican version of American sour cream or French crème fraîche.
It is a slightly soured thickened cream, but thinner than sour cream.
Can I use sour cream, crema Mexicana and crème fraîche interchangeably?
You can use all three interchangeably, but remember they have a slightly different texture. Sour cream is the thickest.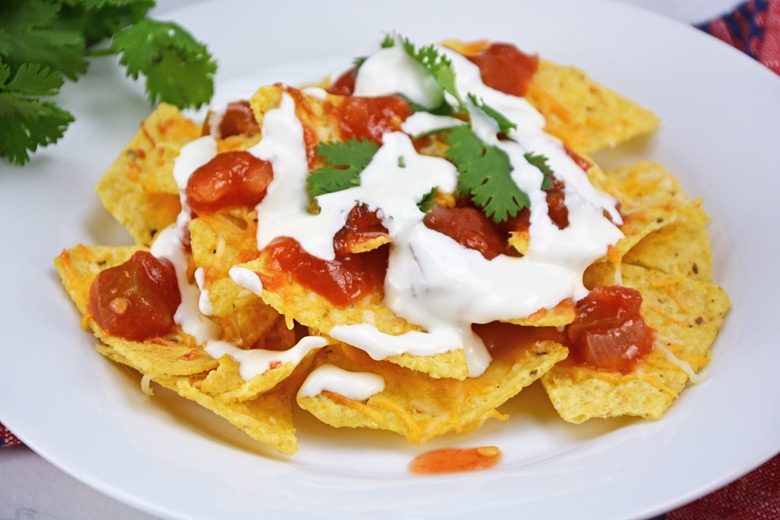 Can I use plain yogurt instead? You can! In fact, I love using yogurt in place of any of the three soured creams. However, for my purposes, I usually need something a little thinner.
Storage & Shelf Life
How long is homemade crema Mexicana good for? Just like most dairy products, it will be good for about a week if kept refrigerated.
How long can crema Mexicana be out at room temperature? The FDA recommends it being out for no longer than 2 hours.
I do not recommend freezing this recipe.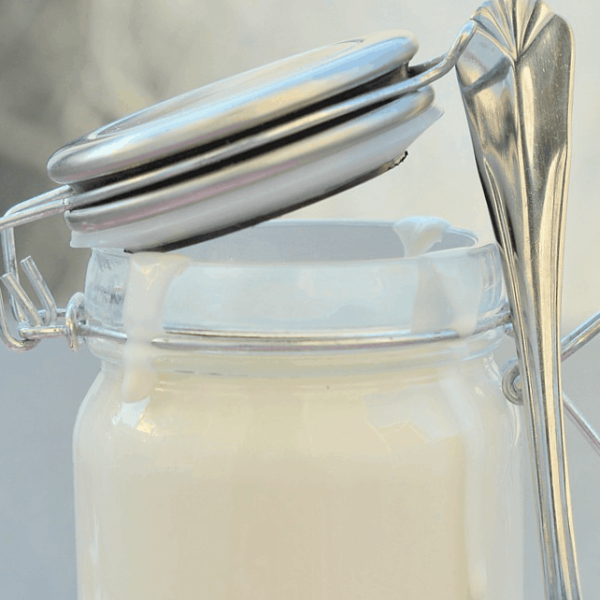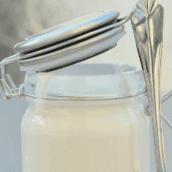 Homemade Crema Mexicana Recipe
Homemade Crema Mexicana made with just a handful of ingredients you have in your pantry. Perfect for tacos, burritos and Street Corn Salad!
Instructions
In a microwave safe container, heat heavy cream for 40 seconds. Meanwhile, stir together sour cream and buttermilk in a glass bowl.

Add heavy cream, stirring until smooth. Mixture will be watery, but you will notice it starting to thicken already while stirring.

Allow to sit in a warm place, set lid loosely on the top, or use plastic or aluminum foil. Allow to breath, but to keep covered and free from any floating particles near by, especially if placed outside. Do not let crema mexicana go over 100 degrees.

Allow to sit for 4-6 hours to thicken. Add flavor, if desired, using a stick blender.

Drizzle over your favorite Latin dish.

Blending in cumin, cilantro, chipotle peppers, lime and/or lemon juice or zest to flavor your crema are all optional.
Nutrition
Calories:
832
kcal
,
Carbohydrates:
7
g
,
Protein:
5
g
,
Fat:
88
g
,
Saturated Fat:
55
g
,
Cholesterol:
328
mg
,
Sodium:
106
mg
,
Potassium:
178
mg
,
Sugar:
1
g
,
Vitamin A:
3500
IU
,
Vitamin C:
1.4
mg
,
Calcium:
172
mg