You might have done a double take, but no, you read correctly. This is a recipe for grilled pound cake.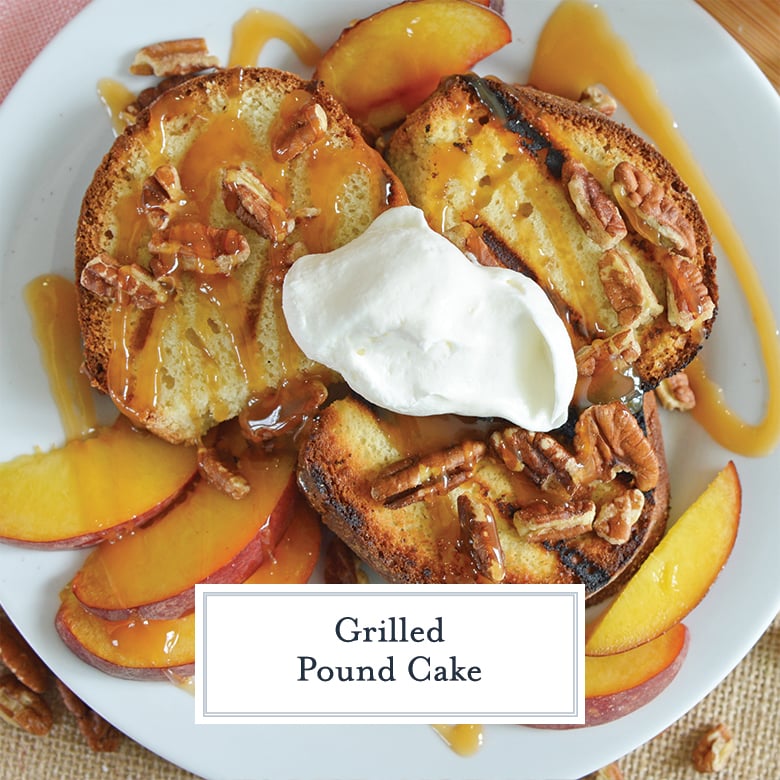 The premise is quite simple, throw a few slices of pound cake on the grill, let them heat up and develop char marks and then top with anything you wish!
Why Grill Cake?
I could say why not, but there are actually two pretty good reasons.
The first is for old pound cake. Not so old that it borders on unsafe to eat, but old enough that it isn't moist anymore.
Heating it, regardless of the method, softens butter and reactivates gluten. For a short period of time, your aging pound cake will taste new. The same concept as Pound Cake French Toast.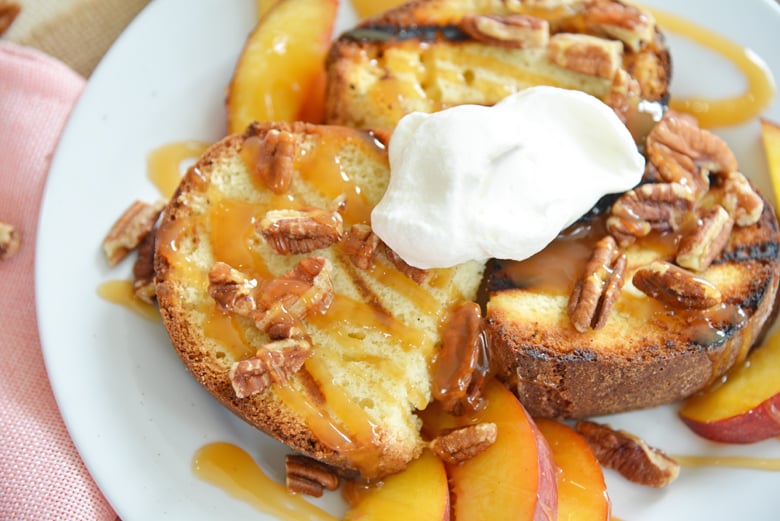 The second is that it creates textural variety and the Maillard reaction. Those char marks aren't just pretty, they are chemically changing the flavor too. A little crunch on the outside with layers of sophistication on the inside.
This makes the most mundane of pound cakes into a gourmet meal.
Pound Cake Toppings
You can top grilled pound cake with just about anything you'd top fresh cake slices with. My only words of wisdom are to wait until after it is grilled and know that any cakes with a glaze for frosting, will melt or burn a little.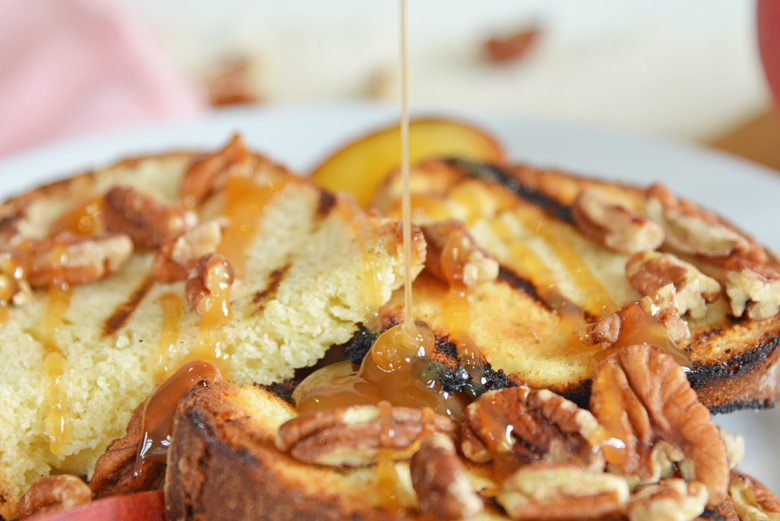 This isn't a bad thing, it is just something to be aware of. Add anything with sugar after grilling.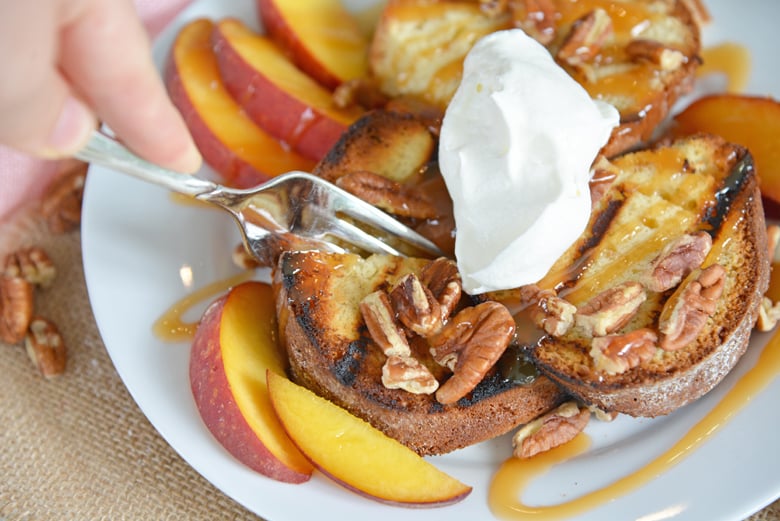 Type of Cake
Pound cake is especially good for grilling because it is, by nature, denser and thicker than a traditional sheet cake, which would just fall apart. It needs to be hearty to not just fall through the cracks.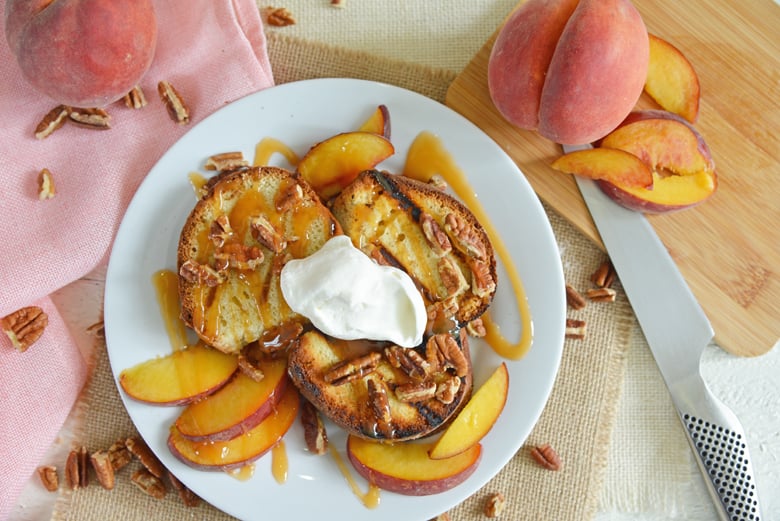 What flavor you use is totally up to you! This recipe is great for just heating up a few slices of leftover bundt cake, but also for loaf cake. You can buy premade Entenmann's or make your own for just this purpose.
I prefer to use a vanilla flavored cake- whether it is my classic vanilla pound cake or sour cream pound cake. But feel free to use other flavor combinations like: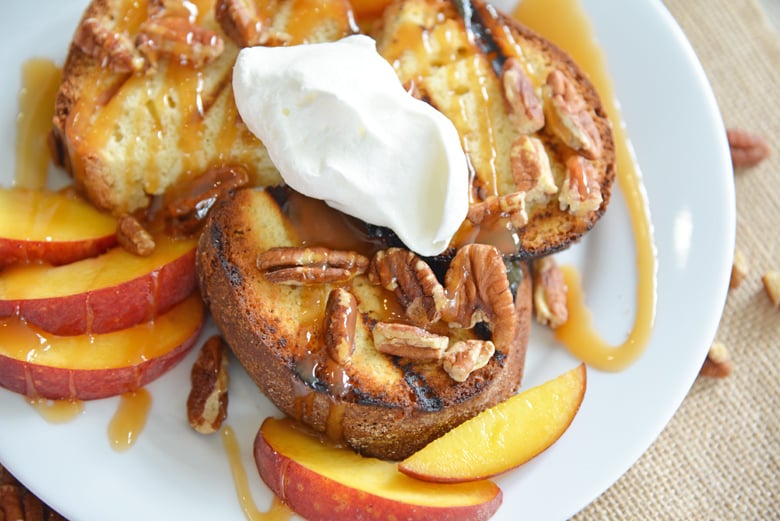 Grilling
So what are the logistics of how to grill pound cake? Simple- preheat the grill to high heat.
Oil the grates you plan to use on direct heat. Place 1-2 inch slices of pound cake at an angle on the grates (so they don't fall through). Using a thicker slice is actually better in this case. I also highly recommend using a serrated knife, there is less likelihood of your piece falling apart.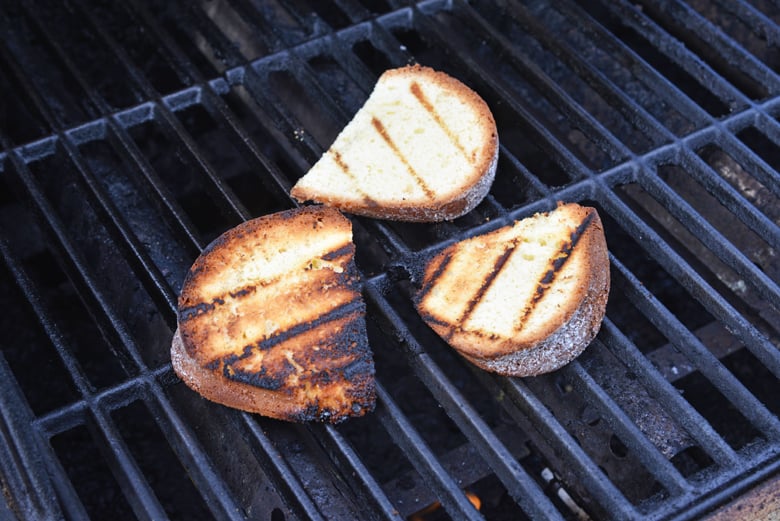 Let them sit there for 2-3 minutes on each side. Don't fidget with them or move them, otherwise the char marks won't come through properly.
Have your toppings ready to go, garnish and plate and then serve and listen for all the rave reviews to start pouring in! It is seriously that easy (and super impressive).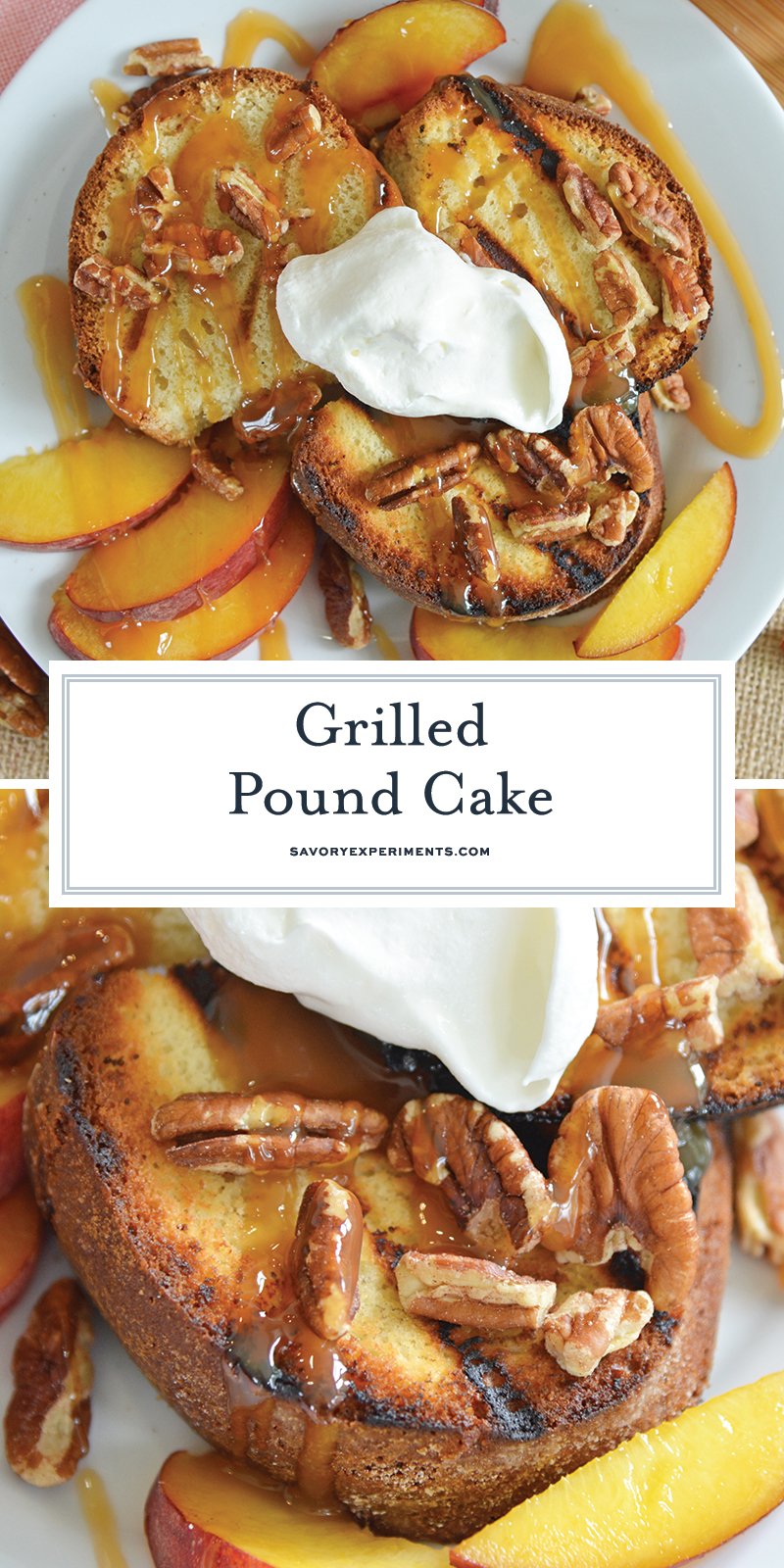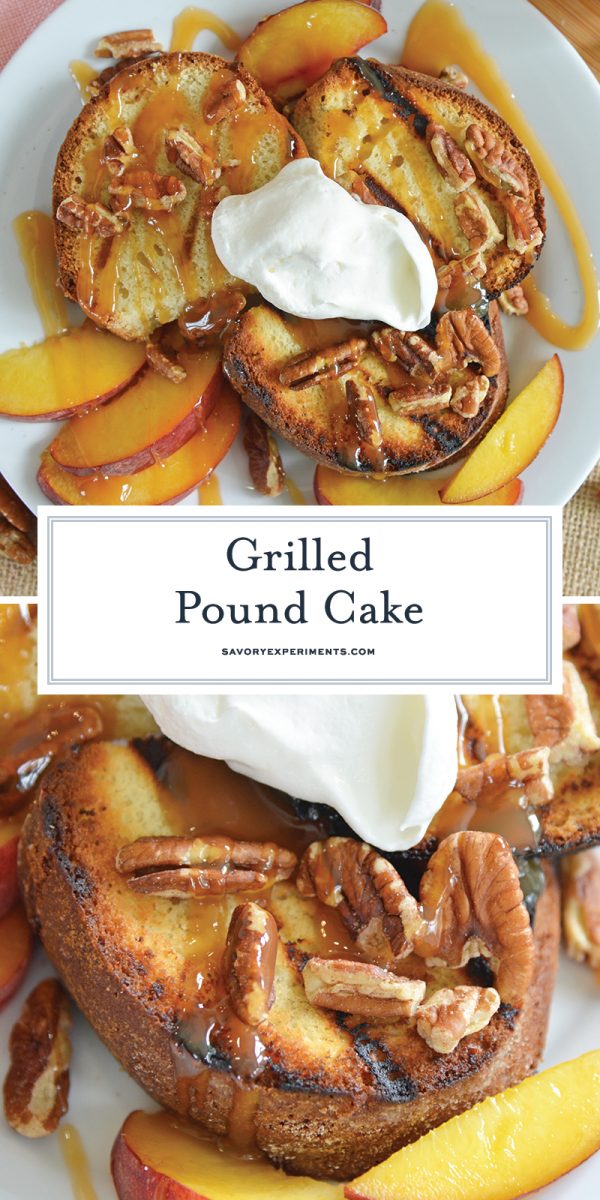 More Summertime Favorites
Welcome to the 4th Annual #SummerDessertWeek event hosted by Angie from
Big Bear's Wife
. We're celebrating all things summer with a week-long event that is absolutely filled with some of the best summer dessert recipes! Follow the hashtag #SummerDessertWeek on social media to find recipes and make sure to check out the bottom of this post for even more summer desserts!
Check out the amazing #SummerDessertWeek recipes from our bloggers today!
Ice Cream & Chilled Desserts:
Summertime Pies:
Summertime Drinks:
Sweet Summertime Cakes and Cupcakes:
Blackberry Lime Layer Cake from Sweet ReciPEAs
Grilled Pound Cake from Savory Experiment

Grilled Pound Cake

This grilled pound cake recipe makes any pound cake into a gourmet dessert in less than 10 minutes! Top with fruit, sauces, fudge, caramel or whipped cream!

Instructions

Preheat grill to high heat. Oil grates over direct heat.

Place slices on the grates at an angle so they don't fall through and will have diagonal lines.

Cook on each side for 2-3 minutes.

Remove and top immediately with caramel sauce, toasted pecans, peach slices and powdered sugar. Serve warm.

If you've tried this recipe, come back and let us know how it was in the comments or ratings!

Notes

Change topping to complement the flavor of pound cake you use!

Nutrition

Calories:

237

kcal

,

Carbohydrates:

46

g

,

Protein:

3

g

,

Fat:

6

g

,

Saturated Fat:

1

g

,

Cholesterol:

39

mg

,

Sodium:

300

mg

,

Potassium:

157

mg

,

Fiber:

2

g

,

Sugar:

17

g

,

Vitamin A:

205

IU

,

Vitamin C:

2

mg

,

Calcium:

48

mg

,

Iron:

1

mg