If you're looking for a refreshing dish to serve for your summer picnics, look no further than this easy fruit salad recipe. The mint and agave dressing really sends it over the top.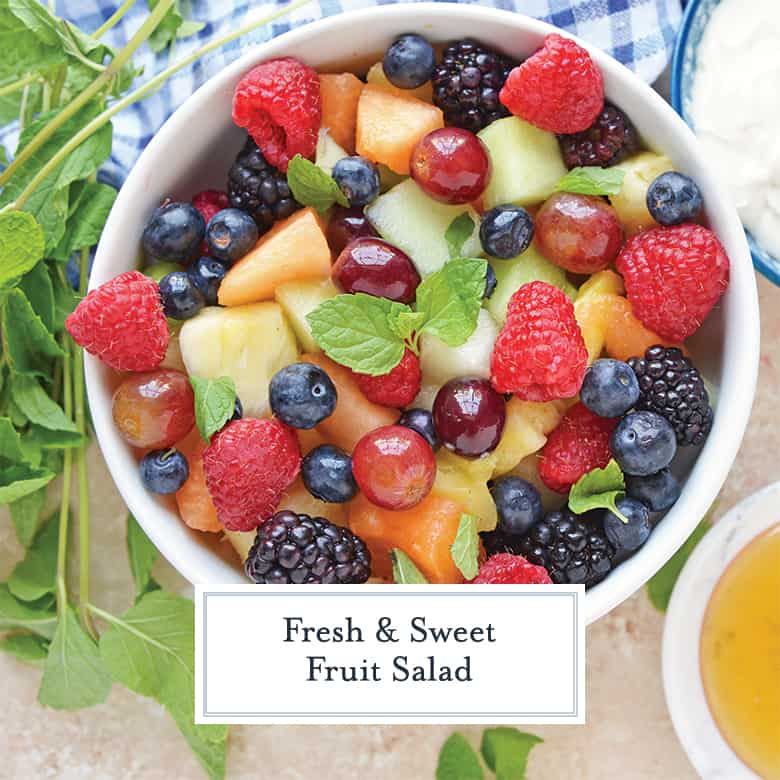 This is the best fruit salad recipe! With an easy fruit salad dressing of agave and fresh mint, it's the perfect refreshing salad recipe for summer!
With the arrival of summer and everything that comes with it (picnics, warm weather, pool days,) one thing I always crave is fresh fruit! It's such a refreshing snack for any time of the day.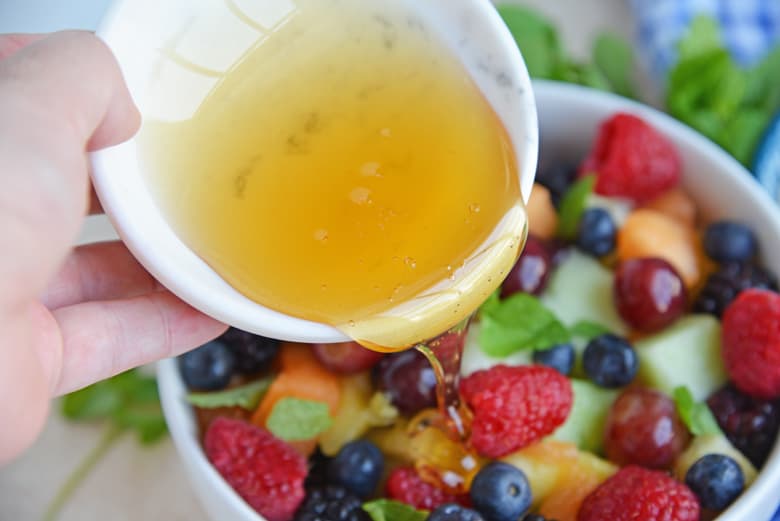 There is nothing better after a long day in the sun than snacking on some cold, refreshing fruit salad. Not only is it refreshing, but it's healthy, too!
It's always the first thing I put on my plate at any BBQ or summer party. Literally, the perfect summer dish.
One thing I love about fruit is how versatile it is. You can have it for breakfast, serve it with whipped cream for dessert, as a side dish or even turn it into a salad like this.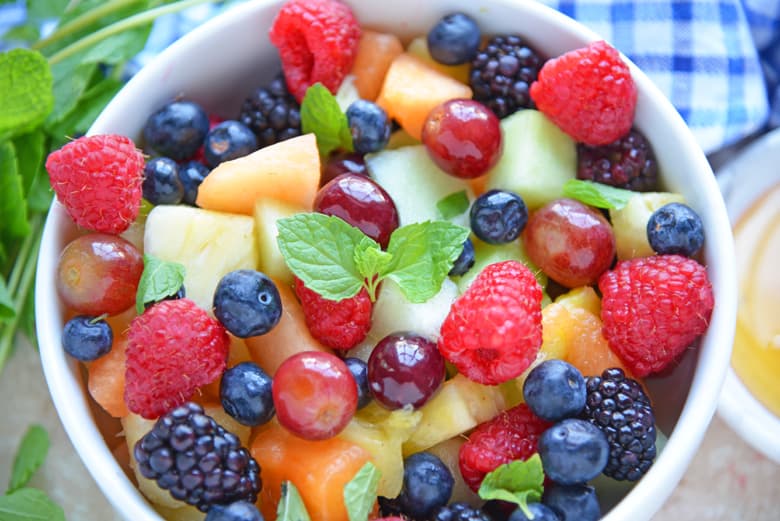 And do you know what one of the best parts of this fruit salad is? It's so easy!
Any side that can be made in under 30 minutes is a win for me. It's truly as simple as washing and cutting up delicious fruit, drizzling it with agave, and adding some mint. Easy peasy and still super delicious.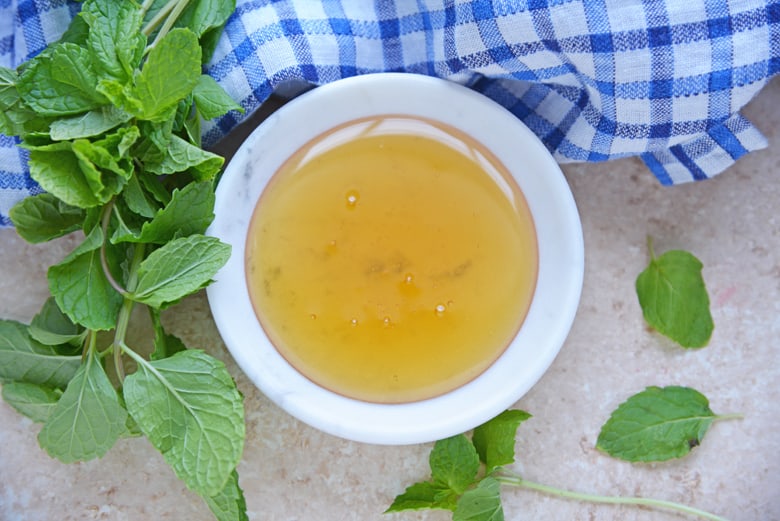 A tip for making the best fruit salad is to dry off your fruit first. Making sure it is as dry as possible will prevent the salad from getting mushy, but also aid in the agave mixture sticking to the fruit pieces.
I like to line the mixing bowl of my fruit salad with paper towels and also roll each piece around on a paper towel before adding to the bowl. I keep it like this until I am ready to serve.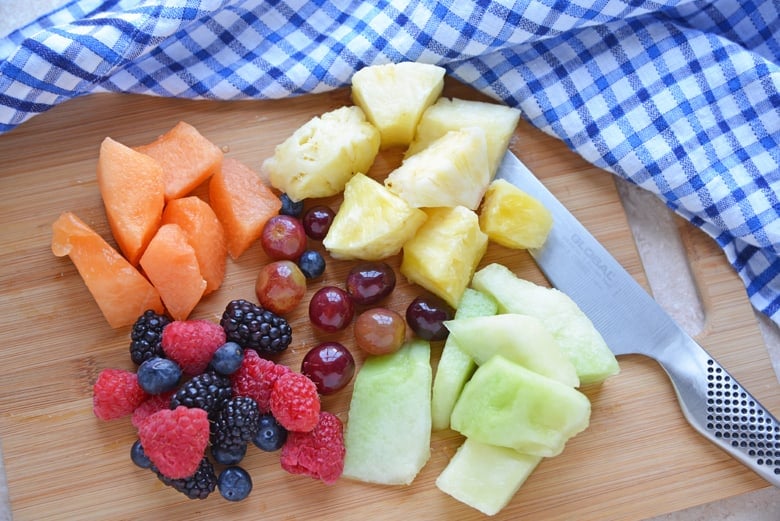 At that point, I pull out the paper towels and drizzle the agave mixture over top. I hesitate to toss too much because I don't want to break up the pieces of fruit.
Most fruit salads use a lot of competing flavors like brown sugar, orange juice. lime zest, honey lime concoctions or even just lemon or lime juice. All of these are fine, but for my favorite fruit salad, I like a similar approach.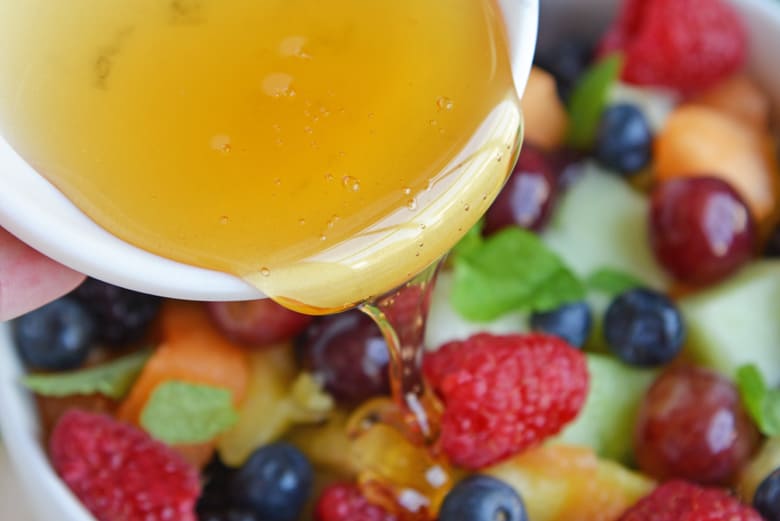 As for the fruit salad dressing, it's a simple combination of light agave nectar and mint leaves. I have seen a ton of recipes using a poppy seed style dressing, but I chose to go simple because it's just as delicious in my opinion!
What is agave nectar? Agave nectar is a blend of several species of agave, including Agave tequilana and Agave salmiana. Blue agave syrup contains 56% fructose as a sugar providing sweetening properties. Yes, it is also seen in some tequilas.

Some store carry it in the baking aisle nearly other natural sweeteners and some near the honey.
If you don't have light agave nectar, dark agave or honey can be used as a substitute. Light agave nectar is slightly sweet, but not as much as honey, so I prefer it for dishes like this.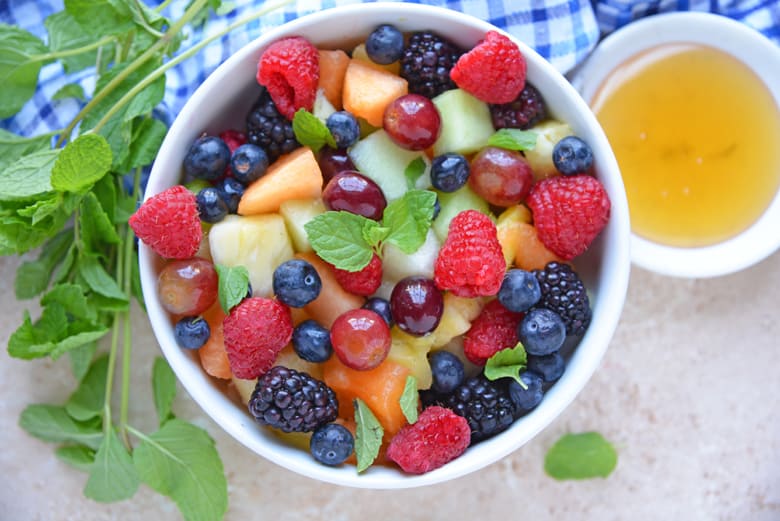 As far as the mint, you can either use whole or minced mint leaves. They add a hint of freshness and pizzazz to this otherwise normal dish.
FACT: The inside of a vanilla bean is sometimes called the caviar, other times the seeds and sometimes more, the paste.

You can still use the "spent" vanilla bean pod to make vanilla ice cream or flavor syrups and other liquids.
You can also add the caviar from a vanilla bean for more spunk. Simply cut a fresh vanilla bean lengthwise and using a paring knife, scrape out the pod and whisk into the agave mixture.
Serve your fancy fruit salad with this delicious Cream Cheese Fruit Dip!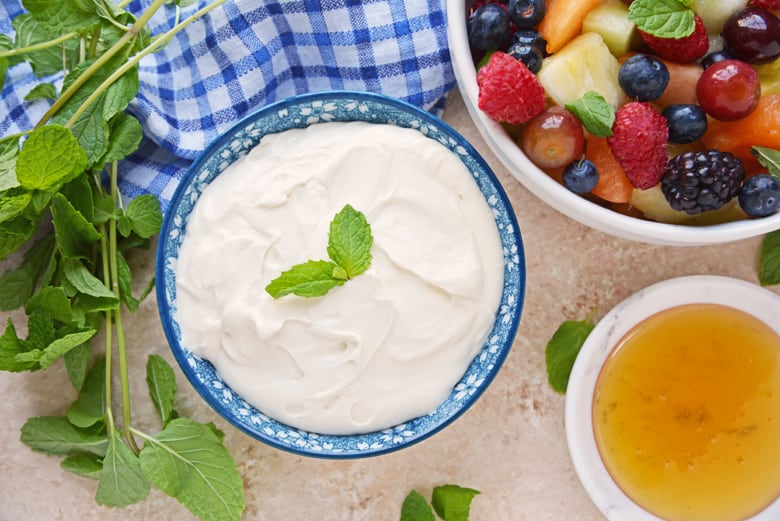 Questions you might have about how to make the best fruit salad:
So, what are the best fruits for fruit salad? I like to serve a wide variety of fruits in my fruit salad. The many colors really make this otherwise ordinary dish into a real show piece! These are some of my favorites to use:
Berries of any type (blueberries, strawberries, blackberries, etc.)

Grapes

Melon of any kind (watermelon, honeydew, cantaloupe)

Pineapple

Bananas

Mandarin orange slices

Pomelo (what is a pomelo?)
What fruits should you NOT include in a fruit salad? I hesitate to put apples in my fruit salad because while I love them, they turn brown so fast that they become unappealing quickly.
The same thing applies to pears. Also, I try to stay away from soft berries like raspberries, as they are delicate and can break apart easily when mixed and stirred.
Will fruit salad keep overnight? The longer fruit salad sits, the juicer it gets. When cut fruit sits for awhile, the juices tend to make the fruit slightly soggy.
When I prepare fruit salad, I like to keep it as fresh as possible (cut it the day of.) If you absolutely have to make it ahead of time, I would make it no sooner than one day before.
Can fruit salad be frozen? When frozen fruit is thawed, it tends to become soggy. I would not recommend freezing most fruit, however, frozen grapes are always a nice treat!
How long does fruit salad last? Once fruit is cut, the juices start flowing, which in turn starts making the fruit soggy. It will hold up well for most of the day, but beyond that, it becomes to soggy and mushy for my liking.

Check out these other fun summer salads:
Orange Fluff Salad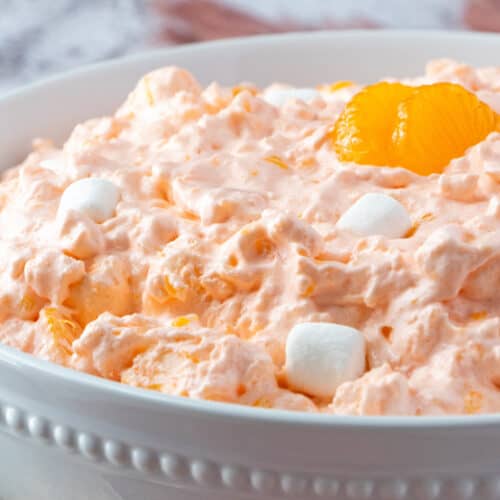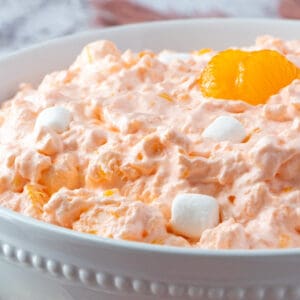 If you love easy and delicious desserts then you need to whip up this quick and nostalgic Orange Fluff Salad. Tasty, unique and fast!
Tools for making Fruit Salad:
Wood cutting board – wood won't dull your knives like plastic and if treated properly, has natural antimicrobial properties.
Good knife – Global is my favorite! They are worth the price, I promise. I am kind of obsessed with them and store them tucked away so no one else can use them. Including hubby. Hands off my good stuff!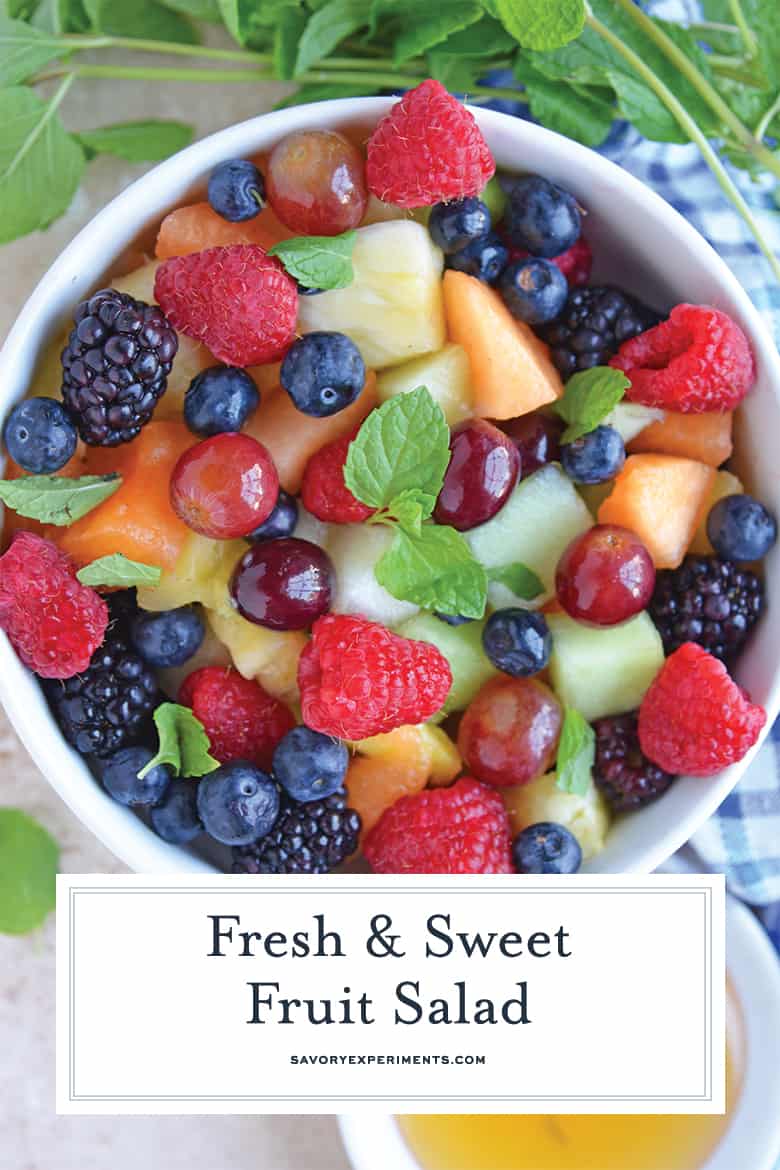 This is the best fruit salad recipe! With an easy fruit salad dressing of agave and fresh mint, it's the perfect refreshing salad recipe for summer!
CONNECT WITH SAVORY EXPERIMENTS!

Be sure to follow me on social media, so you never miss a post!

Facebook | Twitter | Youtube
Pinterest | Instagram

Get our FREE 8 Day E-Course on How to Be a Better Home Cook. Sign up HERE!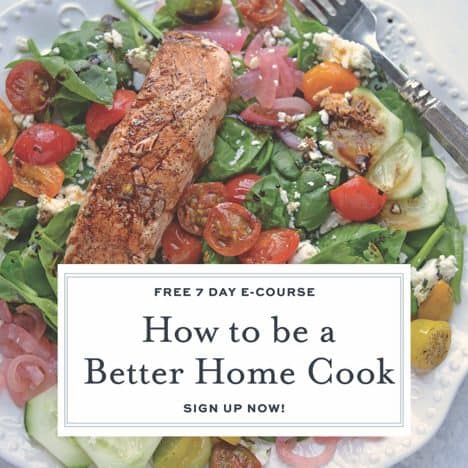 Fruit Salad
This is the best fruit salad recipe! With an easy fruit salad dressing of agave and fresh mint, it's the perfect refreshing salad recipe for summer!
Ingredients
4

cups

fresh fruit

, cut into bite size pieces

2

tablespoons

light agave nectar

1

tablespoon

fresh mint

, small leaves or minced
Instructions
In a small bowl, combine light agave nectar with mint.

Drizzle fruit salad with agave nectar mixture.

If you've tried this recipe, come back to let us know how it was.
Notes
Substitute light agave nectar for dark agave nectar or honey. 
Add caviar from 1 vanilla bean for even more intense flavor. 
Nutrition
Calories:
169
kcal
|
Carbohydrates:
43
g
|
Protein:
1
g
|
Fat:
1
g
|
Saturated Fat:
1
g
|
Sodium:
13
mg
|
Potassium:
211
mg
|
Fiber:
4
g
|
Sugar:
34
g
|
Vitamin A:
770
IU
|
Vitamin C:
5.6
mg
|
Calcium:
15
mg
|
Iron:
0.8
mg