This buttermilk cake only takes 15 minutes to prepare, and the rest of the work is done by the oven. So you can then sit back and relax until this beautiful bundt cake is ready to be devoured!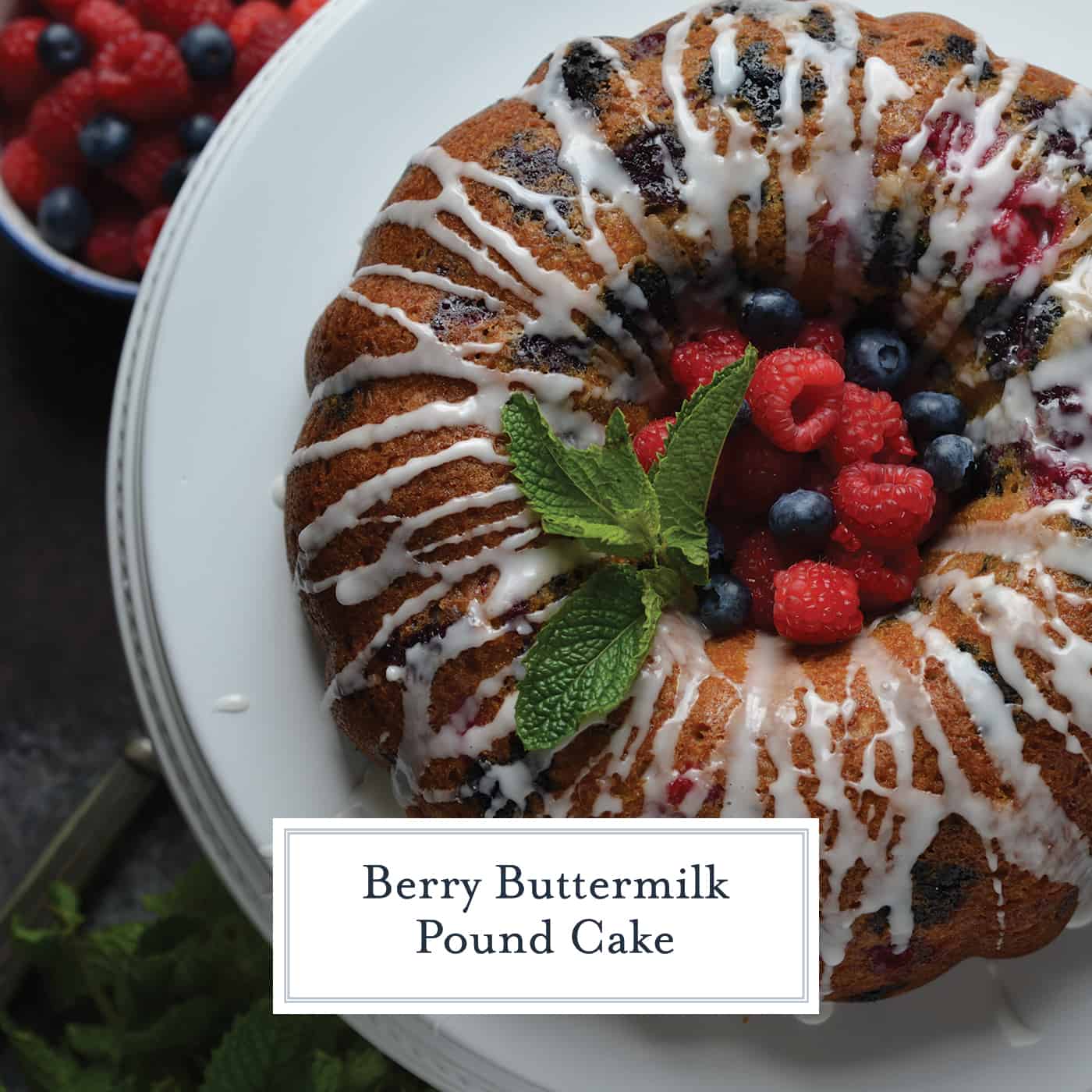 You will be making this Berry Buttermilk Pound Cake all year long! Recipes that use fresh berries make my favorite desserts, but this buttermilk cake can use frozen berries too.
Buttermilk pound cake. I could stop writing there. No further enticement. But what makes it better? Berries!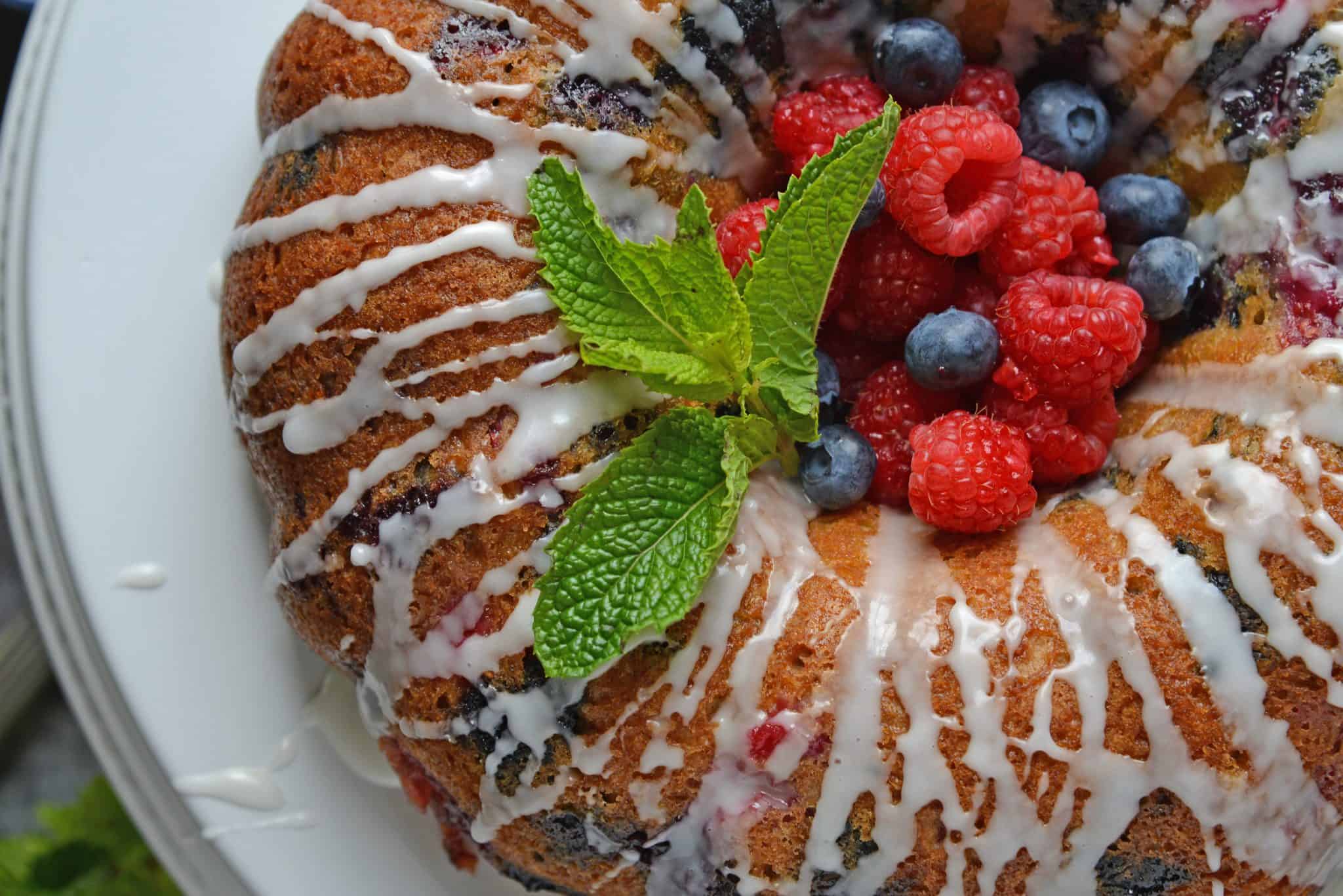 Berry Buttermilk Pound Cake can be made with fresh berries when they are in season and with frozen berries when you crave the warmer months. Berries year round!
Bright colors marble buttermilk flavored cake that is slightly sweet and light. You will love eating this Berry Buttermilk Pound Cake, no matter what time of day it tempts you. I made this cake as a dessert, but I ate the leftovers for breakfast and it still tastes amazing.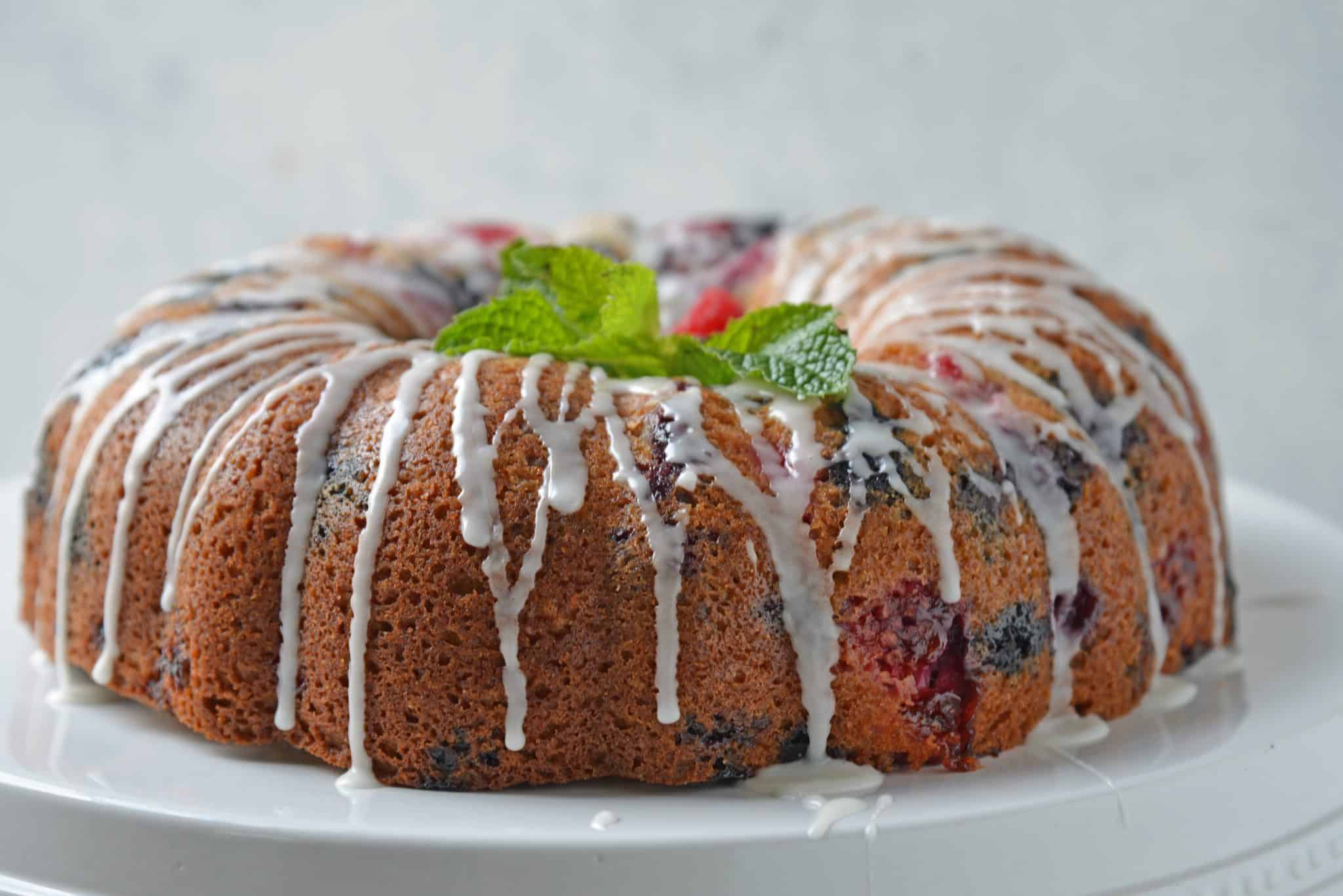 Serve with tea or coffee midday. It is also ideal as a cake for brunch. Placing additional fresh berries in the center of the cake makes it an edible centerpiece. Just look at those luscious berries!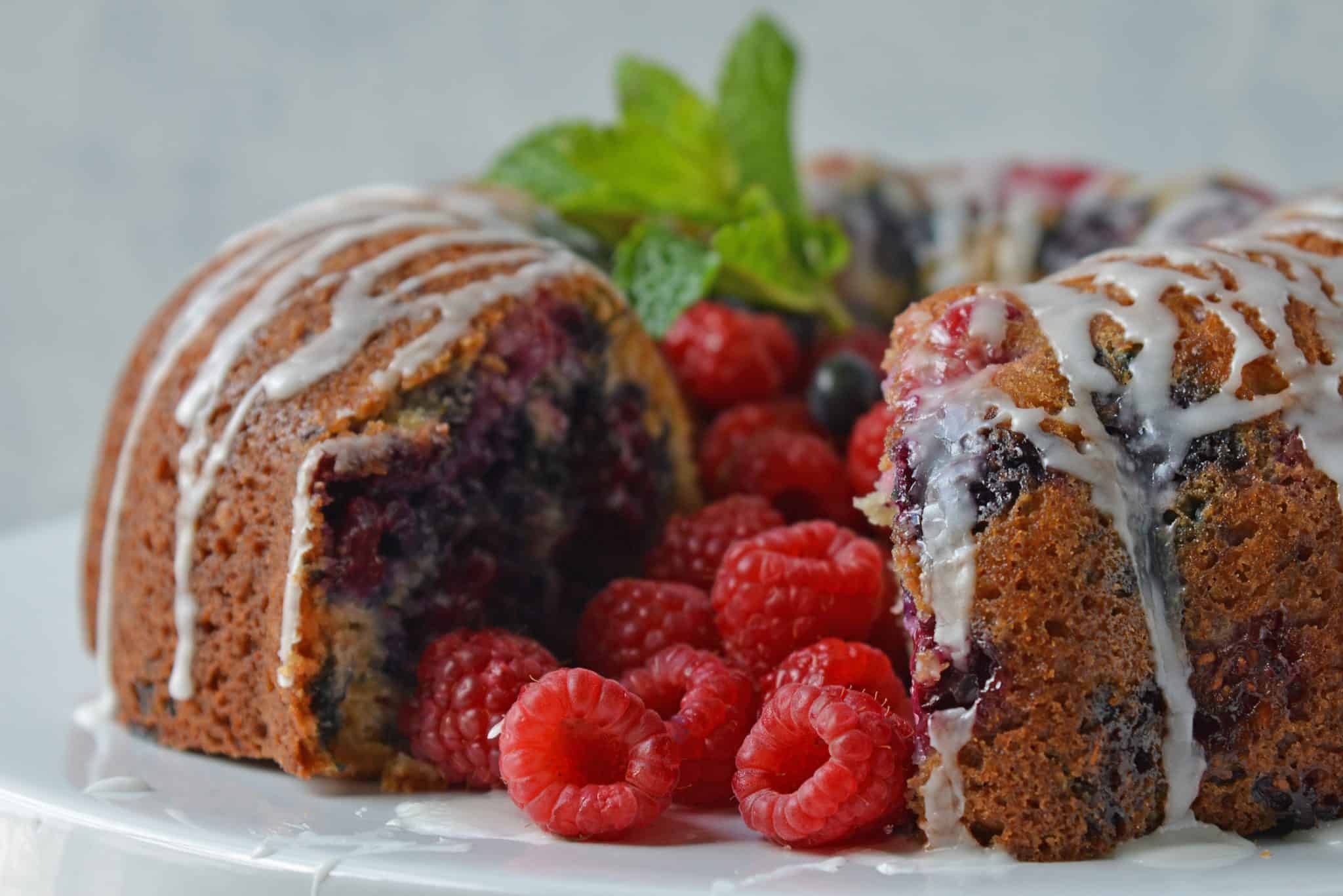 You might ask yourself, what is buttermilk and where does it come from?
Well buttermilk was the liquid left after the butter churning process, also known as traditional buttermilk.
Buttermilk in cakes offers a lot of moisture with a tangy taste. Perfect for complementing sweet berries and this powdered sugar icing.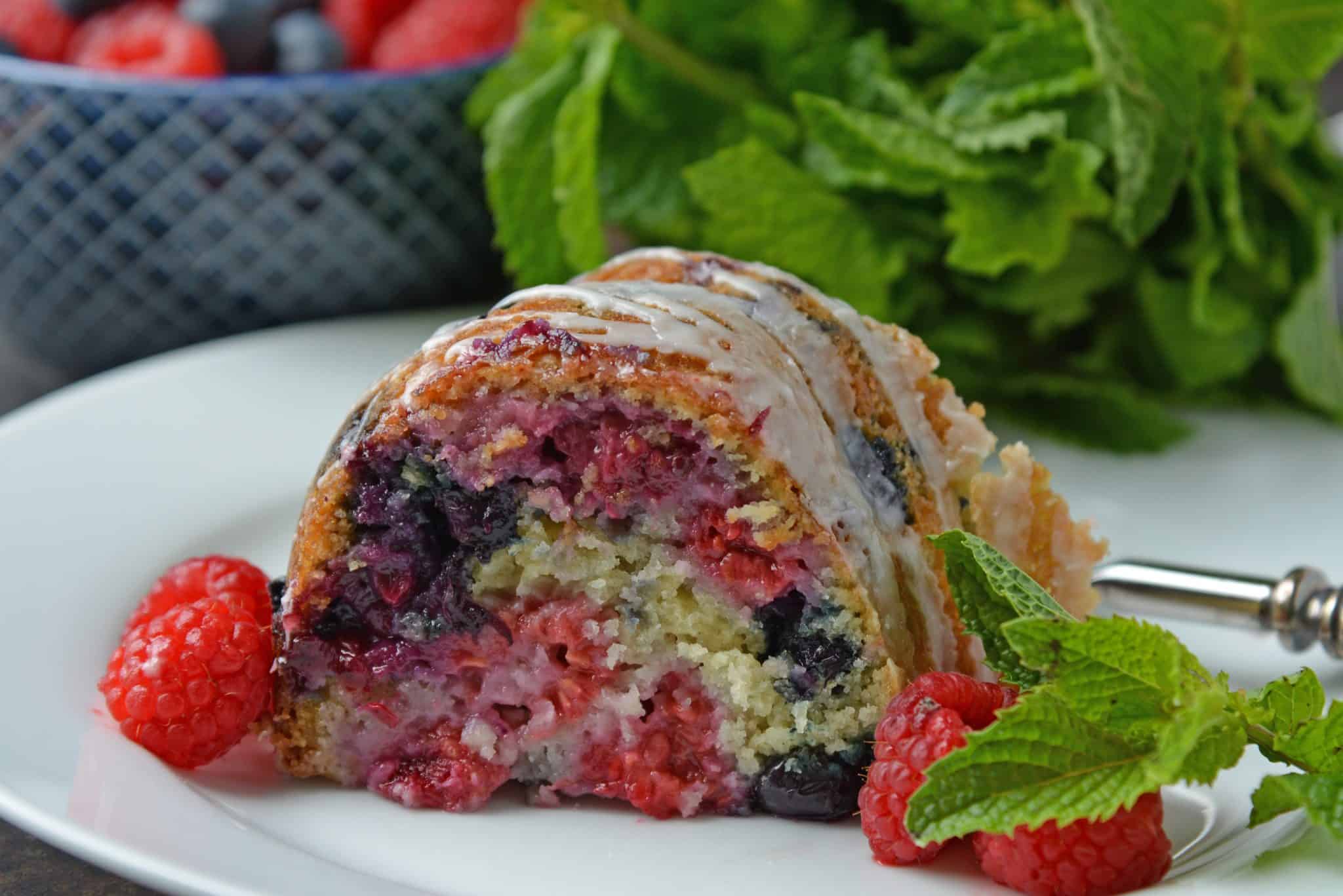 These days buttermilk is still fermented milk but instead of being a secondary product leftover from butter, now it's made with fresh pasteurized milk that is made into buttermilk that we can buy in store.
And if I haven't sold you already on this being the best dessert ever, it is loaded with berries. As far as I am concerned, that classifies it as "healthy". Lots of vitamins and antioxidants kicks this cake into high gear!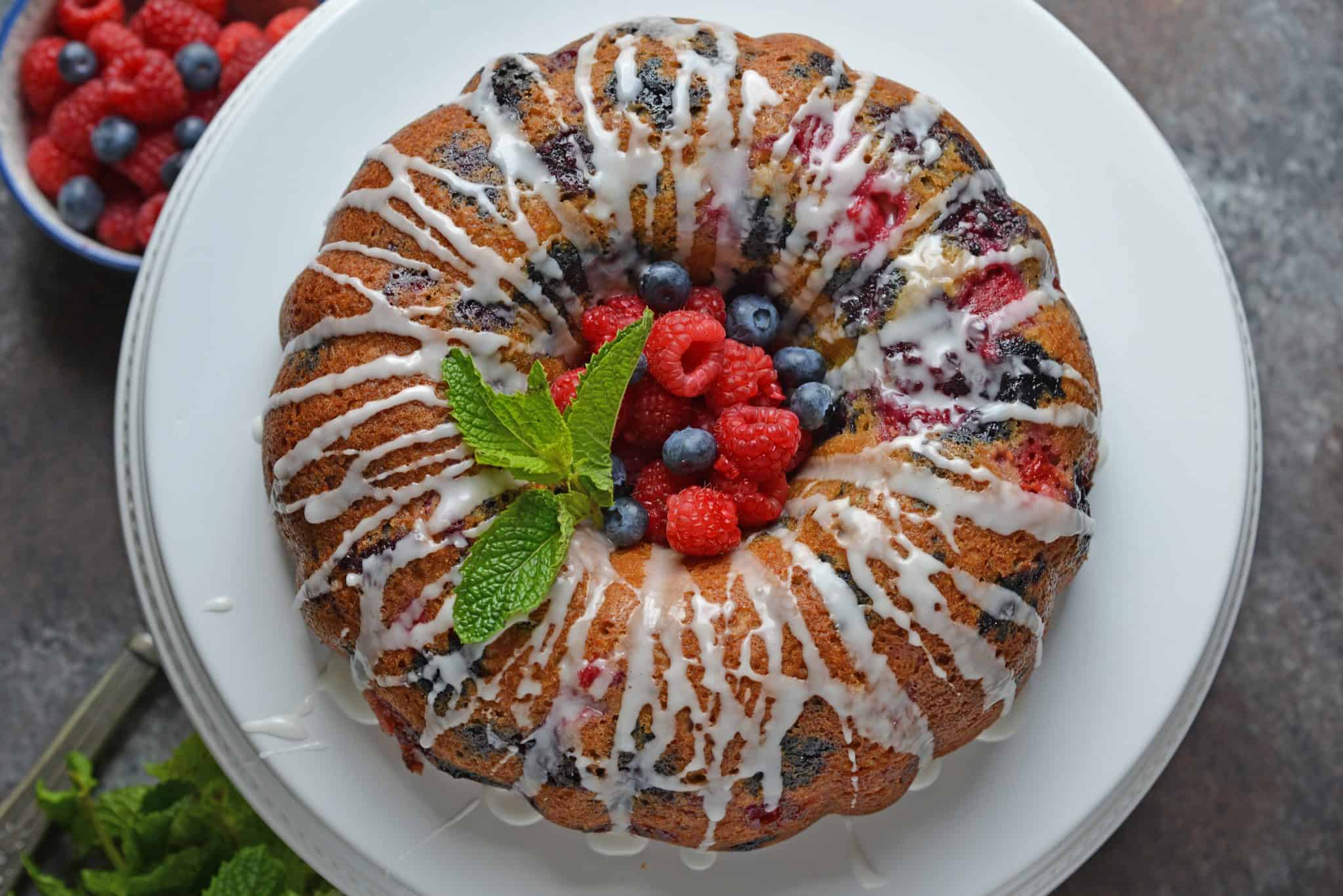 If you love bundt cake recipes, check out these other easy dessert recipes: