This is the perfect raspberry sauce for cheesecake! Don't believe me? I guess you will just have to trust me and try it out!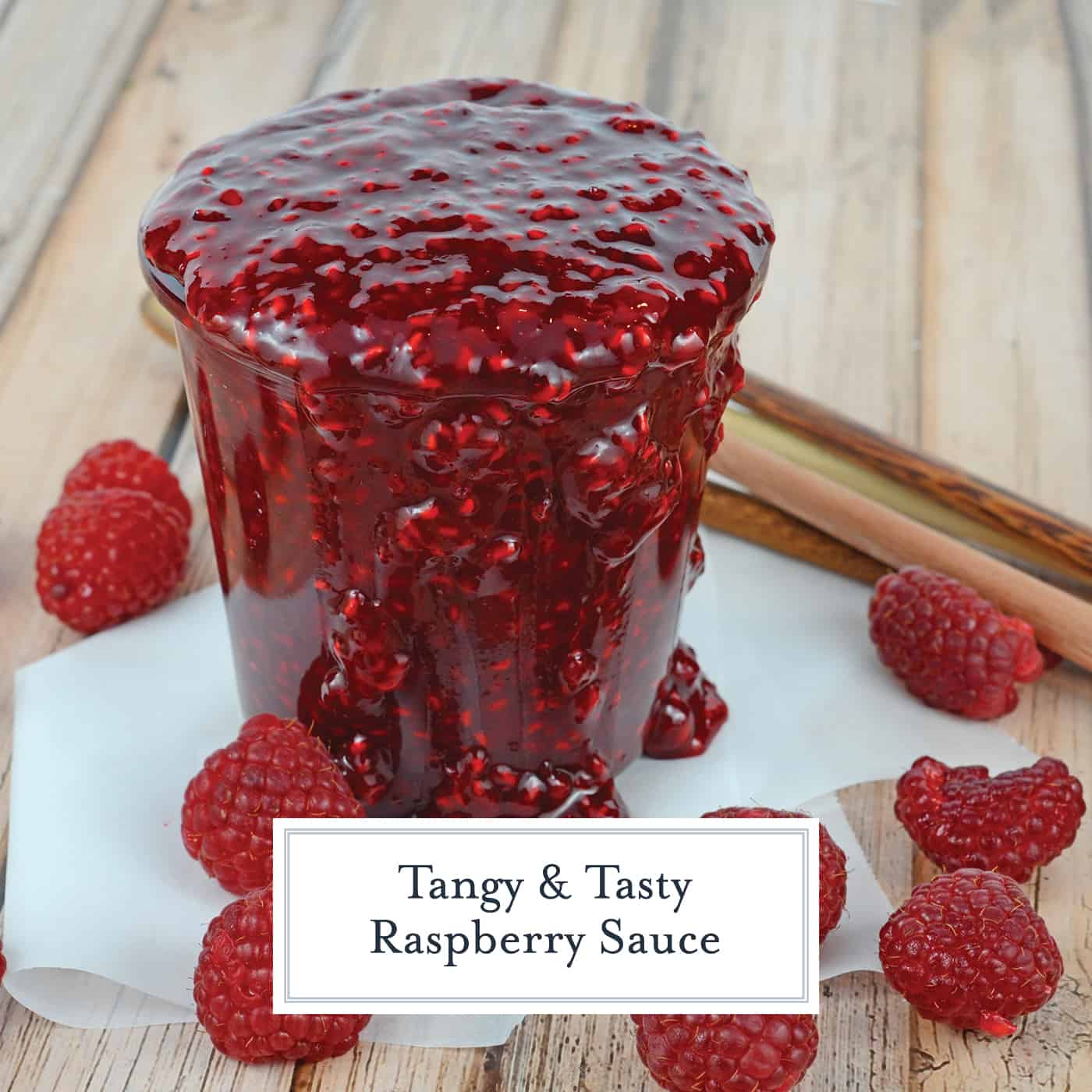 Raspberry Sauce is so versatile, use it on ice cream cheesecake, meringues, chocolate cake and more! And it only takes 5 ingredients and 20 minutes!
I could probably eat this raspberry sauce with a spoon. Not drizzled over anything else. Just me, raspberry sauce and a spoon.
Maybe even not a spoon, maybe I'll just drink it out of a mason jar. It is made of raspberries, they are fruit, it can't be that bad.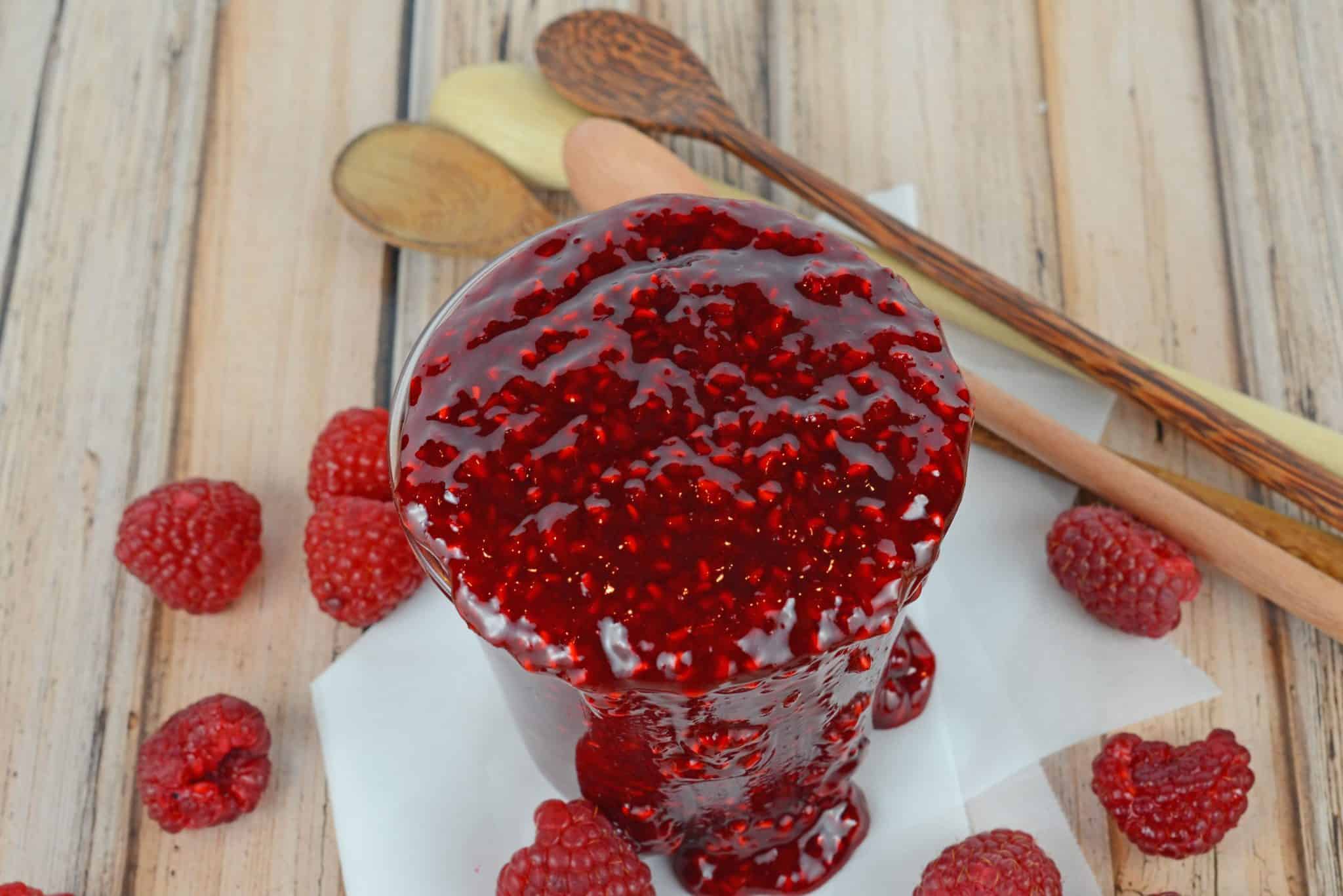 Okay, maybe I am going a little too far with my rationalize, but I hope you understand just how good this raspberry sauce is and it is so easy! Just five ingredients will make an out-of-this-world sauce that will elevate any dessert.
Pour it over brownies, chocolate cake, cheesecake, ice cream or meringues. You can even use it as a dip for fruit or marshmallows!
Although raspberry sauce is a simple recipe, there are a couple of core facts. The first is that frozen raspberries are going to be cheaper than fresh.
Generally speaking, unsweetened frozen fruit still has just as many nutrients and no additives or preservatives, leaving it just as good as fresh.
Just look for the "unsweetened" kind. If you all you can find is sweetened, then by all means, just use them, just cut the sugar in half. You can also use fresh.
Lemon juice is optional, but a little bit of acid brightens up any recipe. Just like adding wine or vinegar. You can even add a dash of salt to really bring out the flavors.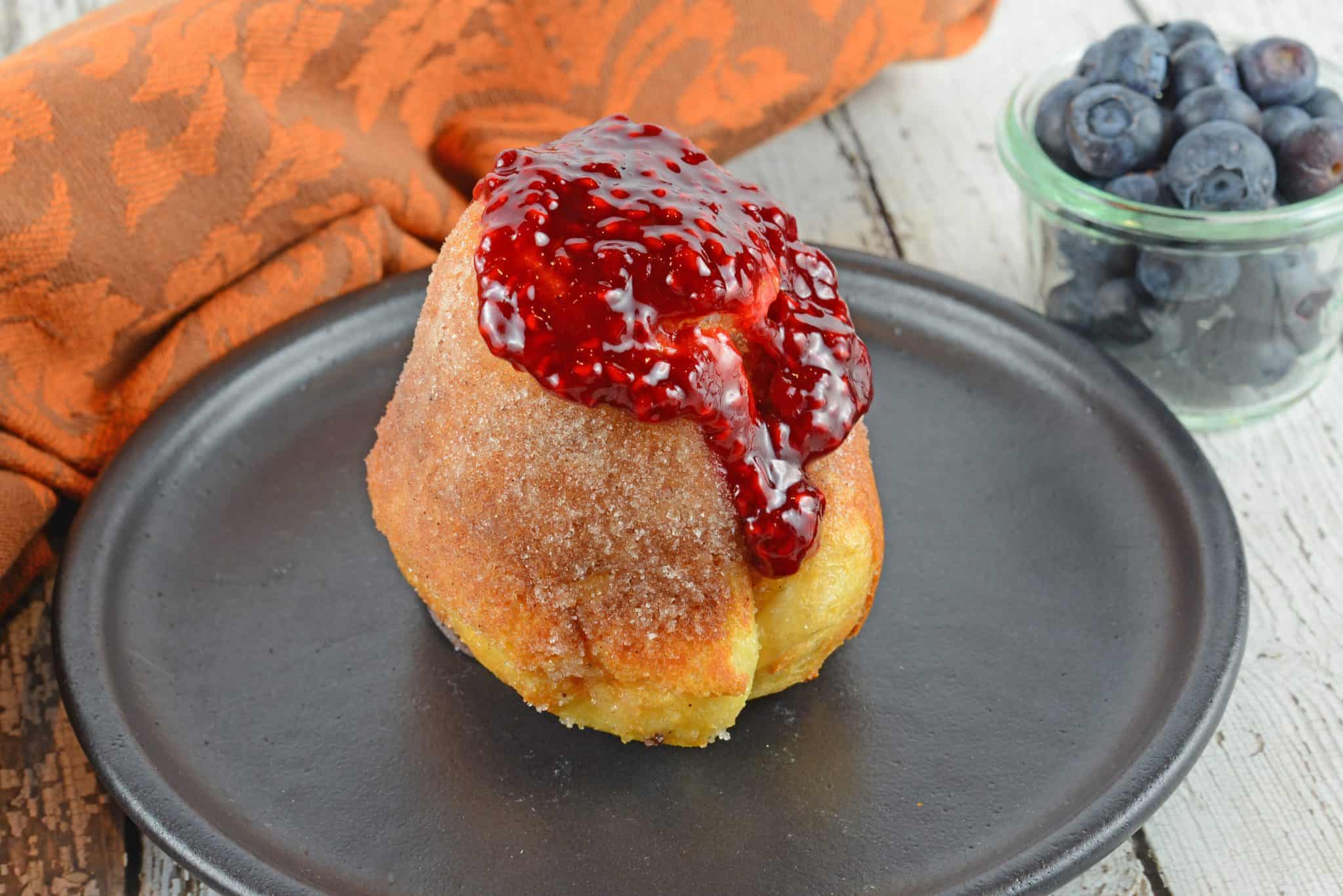 Water will prevent the sauce from getting too thick before the raspberries break down. If you want a really chunky sauce, you can certianly omit the water too. Cornstarch helps thicken your raspberry sauce so it really sticks to the dessert it is intended for.
Raspberry sauce can be served warm or cooled and store in the refrigerator for up to a week. If you want a smooth sauce, give it a whirl in the food processor
and then strain
out all the seeds. This will create more of a raspberry syrup as opposed to meaty sauce.