Have you ever been making a recipe and thought you had powdered sugar and then realized, gulp, you didn't. It isn't the end of the world.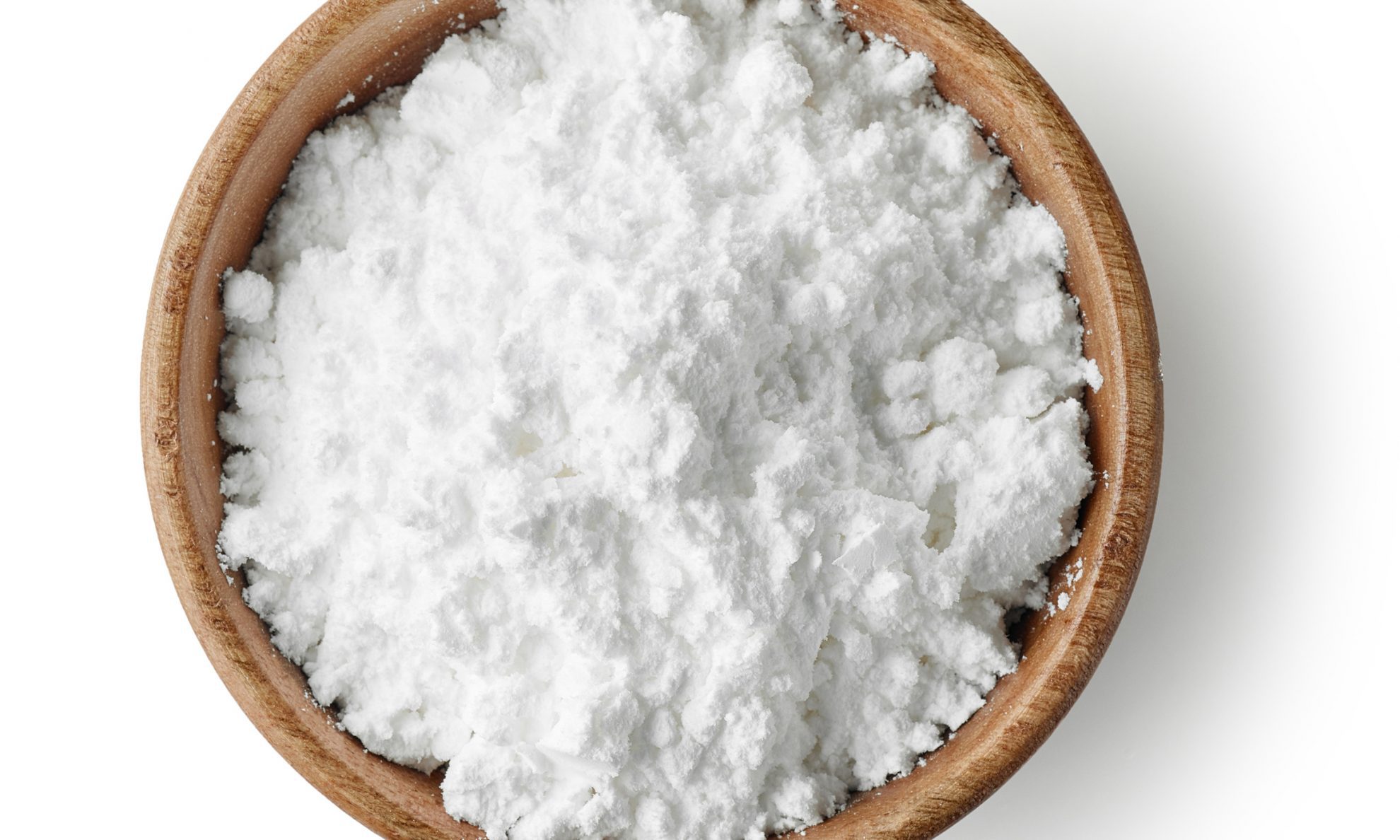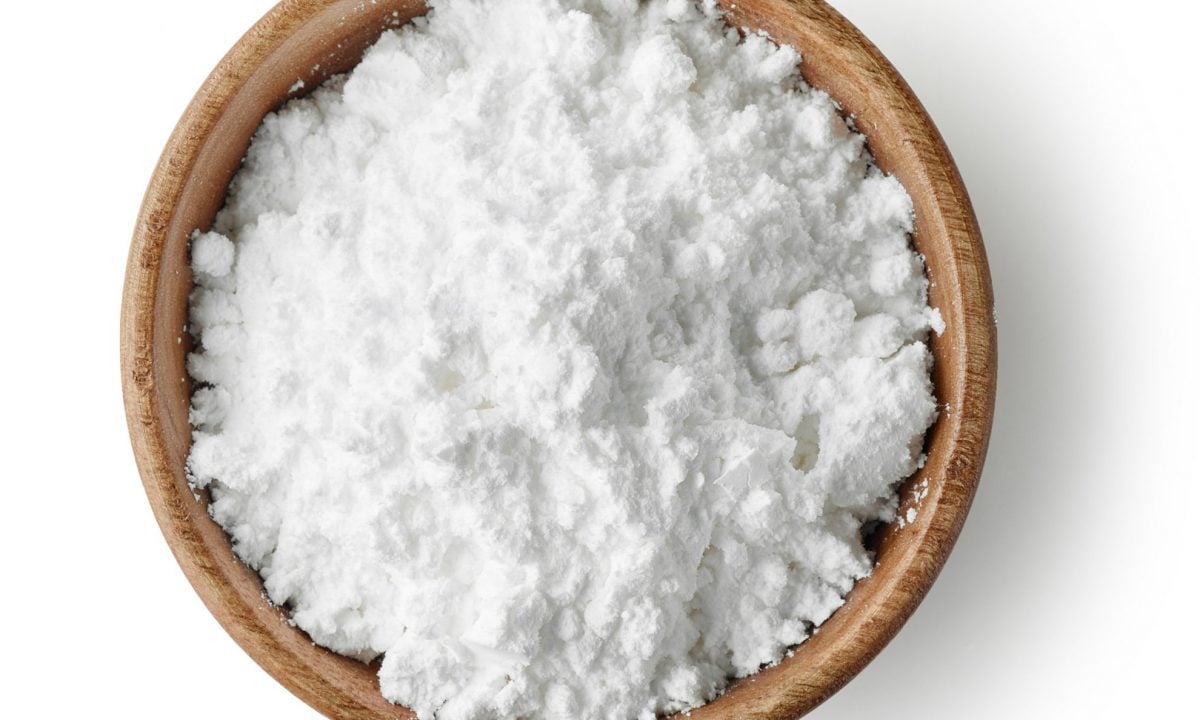 In some circumstances you can easily swap out a larger granulated sugar, but for making icing, frostings and other desserts that require a fine and fluffy sugar, you will in fact need powdered sugar. The good news is that it is pretty easy to make!
How to Make Powdered Sugar (Step-by-Step)
Homemade powdered sugar actually requires two ingredients: granulated sugar and cornstarch. I'll talk more about the cornstarch below. This version will work in all of your baking recipes.
Measure out half of the desired amount of powdered sugar. I know this seems backwards, but powdered sugar has more volume because it is fluffy. So 1 cup of powdered sugar would only require 1/2 cup granulated sugar.
Place it in a coffee or spice grinder or high powered blender. In my experience, smaller works best, so a Magic Bullet or something similar versus a large food processor.
Blend on high for 1-3 minutes. It might takes a moment to produce the snowy like powdered sugar. You might have to this in phases if your grinder starts to feel hot to the touch. You don't want to burn out the motor.
Wait a few minutes before removing the lid. You literally need to wait for the dust to settle or you'll be hit with a powdered sugar bomb.
After sugar is fine and fluffy, add cornstarch and give it one or two more pulses. The cornstarch is optional.
Store in an airtight container in a cool, dry place.
Cornstarch in Powdered Sugar
Why is there cornstarch in powdered sugar? I bet you've never looked at the ingredient list for store bought powdered sugar, have you? I hadn't either- I mean it should be just one ingredient, right?
Much like other packaged goods, it contains cornstarch to prevent clumping. It doesn't impact the flavor, but can stlightly help thicken since it is, well, a thickening agent.
If your homemade powdered sugar is going directly into a recipe, chances are you don't need it. Be mindful that you might need a little more than called for because typically recipes are developed using store bought with a thickener.
Storage
Making large batches should have a little cornstarch though. It will prevent clumping in the long run. Either way, it is a good idea to sift the sugar before measuring and using to get the correct volume and fluffiness.
Powdered sugar is shelf stable as long as it is stored in an airtight container in dry conditions. Although there is no reason it shouldn't last for many, many years, I don't keep mine for longer than 1 year. If it lasts that long, because let's be honest, I do a lot of baking!
Confectioner's Sugar vs Icing Sugar vs Powdered Sugar
There really isn't much of a "versus" because they are all the same thing. You might also see them labeled as fine cane sugar or 10x sugar. All of these labels are just finely milled granulated sugar.
Can you Make it With Brown Sugar?
You can certainly attempt to further mill brown sugar, turbinado sugar, coconut sugar… any type of sugar really, but it won't be powdered sugar. Because these are also not dry sugars, they might get clumpy fast.
What Do You Use Powdered Sugar For?
Because it is milled so smooth, it is great for pastry, icing and other delicate treats that need sweetness, but not the grainy texture of granulated sugar.
It is also great for decorating and topping desserts, donuts or even breakfast. I like to use this powdered sugar duster gadget to evenly shake some on.
Recipes that Use Powdered Sugar: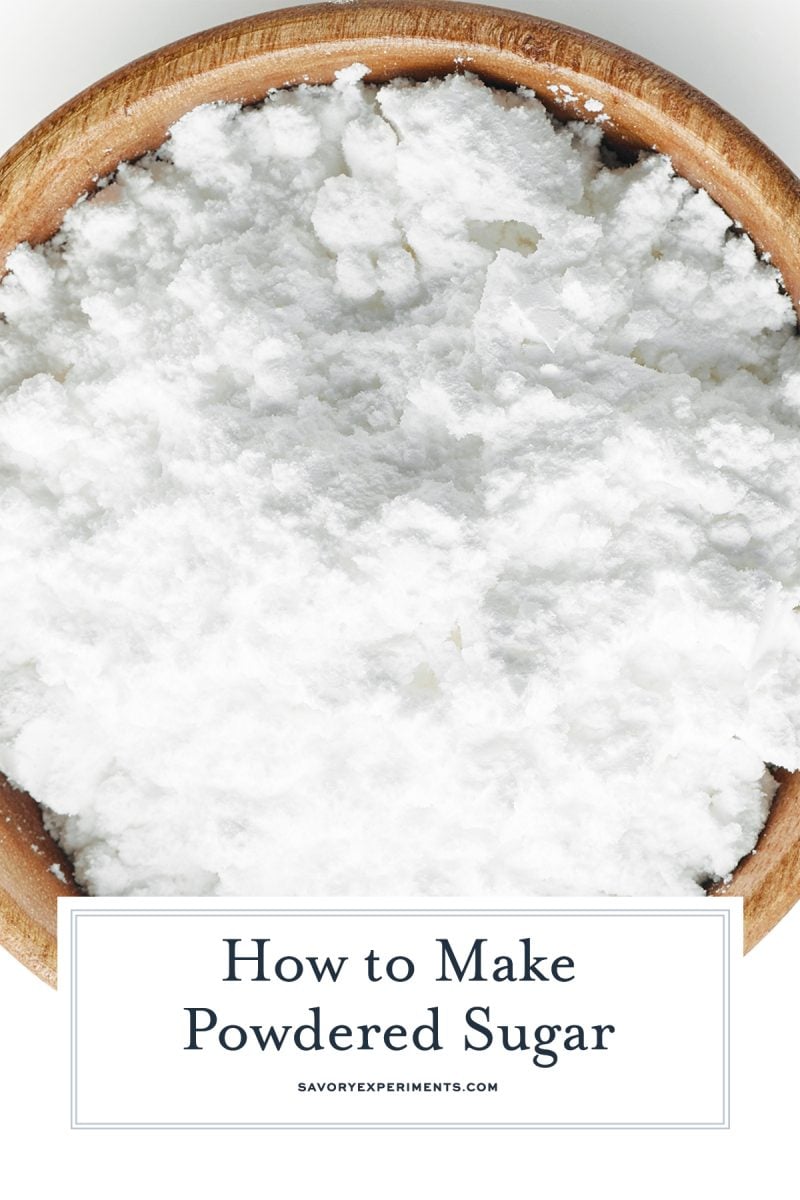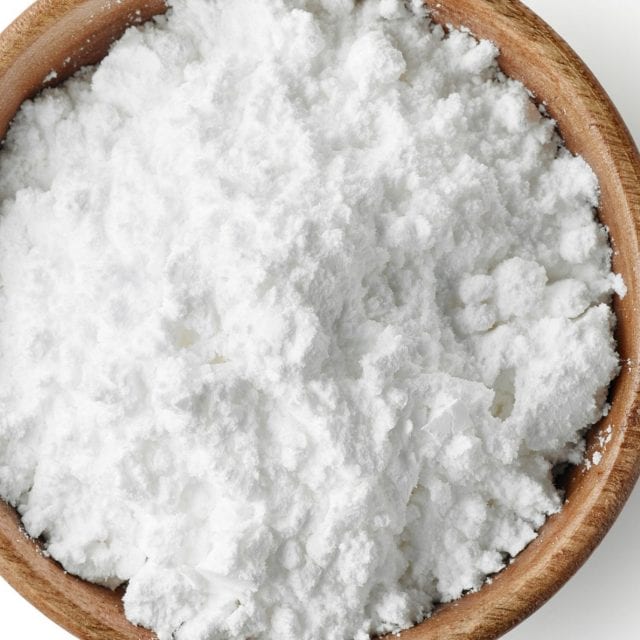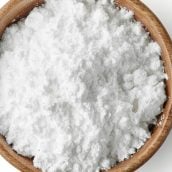 Homemade Powdered Sugar
How to make powdered sugar, also known as icing sugar or confectioners sugar, at home.
Ingredients
1

cup

granulated sugar

1

tablespoon

cornstarch

, optional
Instructions
Place the sugar in a small food processor, (clean) coffee grinder or spice grinder.

Grind until it forms a fine powder. Depending on the motor and blade of your appliance, this could take 1-5 minutes. If it does take longer, give it breaks to not burn out the motor. You might need to shake it a little to break up clumps.

Allow it to sit for 1-2 minutes before opening to prevent a powdered sugar bomb from going off.

If using, add the cornstarch by blending in with a few pulses or sifting together.

Store in an airtight container in a cool, dry place for up to 1 year.

If you've tried this recipe, come back and let us know how it was in the comments or ratings.
Nutrition
Calories:
804
kcal
,
Carbohydrates:
207
g
,
Protein:
1
g
,
Sodium:
3
mg
,
Potassium:
4
mg
,
Fiber:
1
g
,
Sugar:
200
g
,
Calcium:
2
mg
,
Iron:
1
mg