Have you heard of gooey butter cake yet? It is like a poke cake meets pound cake and it is utterly delicious.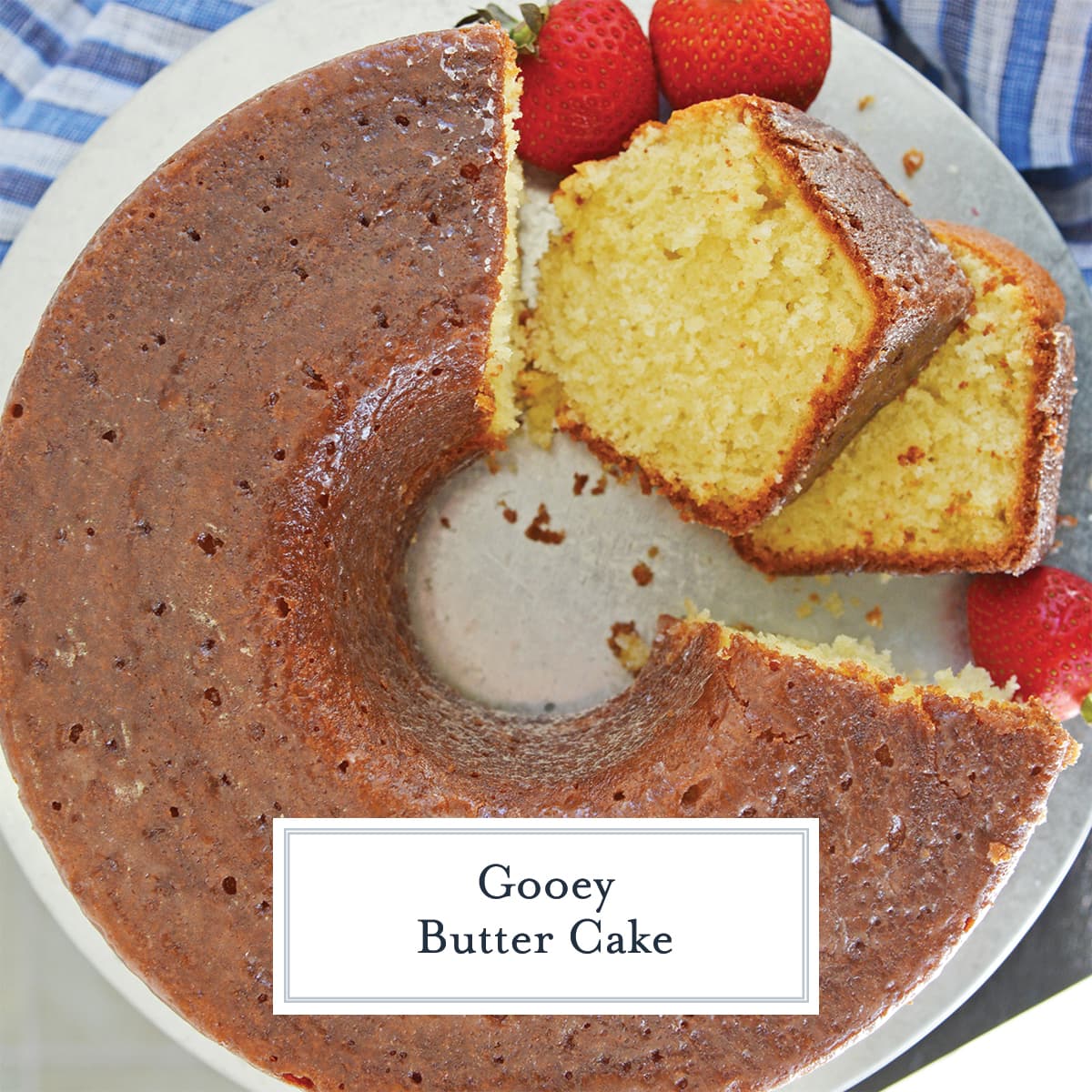 Butter Cake Theory
Is there theory behind this? Darn right! The batter starts as a pretty basic vanilla pound cake, but using buttermilk, which is gives it a little bite and less sweet.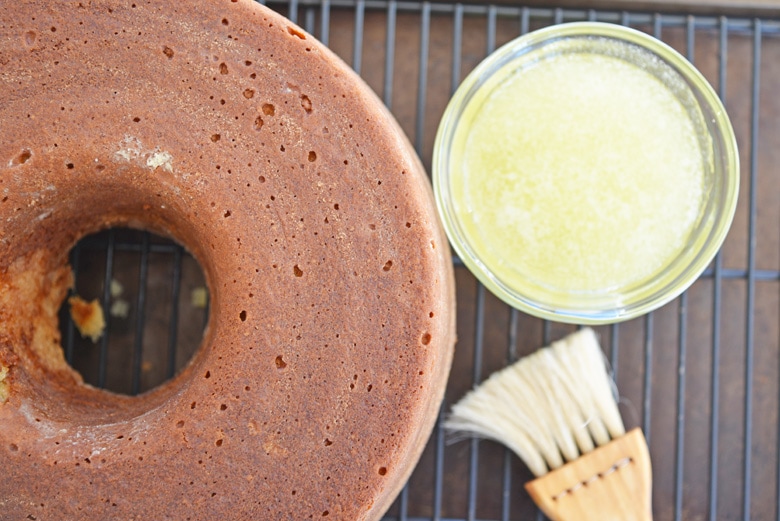 But the gooey part, the element that really sets it apart, is the butter sauce. This technique isn't new or novel to bakers or chefs. It comes from the idea of basting sponge cakes with simple syrup for flavor and texture benefits. In fact, it is one of the my favorite secrets for making boxed cake mix better.
Gooey Butter Sauce
The cake alone will just be cake. You need the butter sauce to make it a true butter cake. As mentioned before, it is just a butter flavored simple syrup. The aroma alone is hypnotizing. The original recipe uses a blend of vanilla and almond extracts, but I've found that all almond packs more of a punch.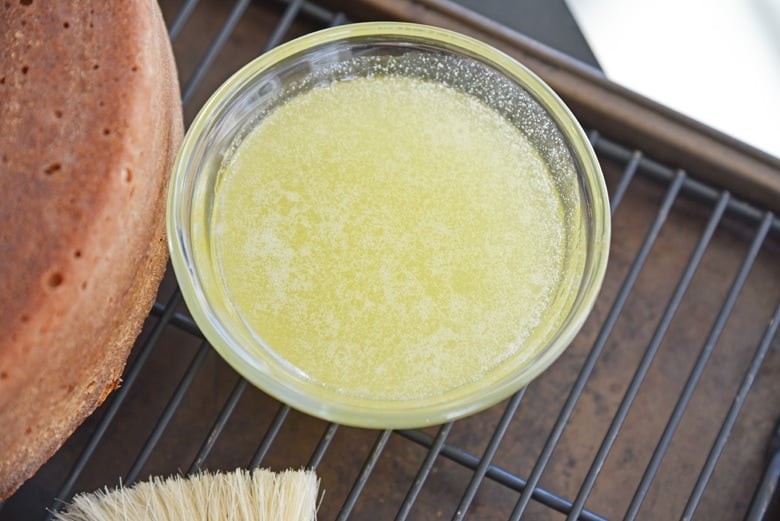 You'll pierce the cake many times with a toothpick to allow this sauce to seep down into every holes and crevice, keeping the cake itself super soft, and well, gooey.
Apply the first layer and let is set, then the second layer, and finally the third. The first will absorb right on in, but the second and third will start to form a glaze or shell. You can also use a bourbon sauce if you want the cake to have a little kick.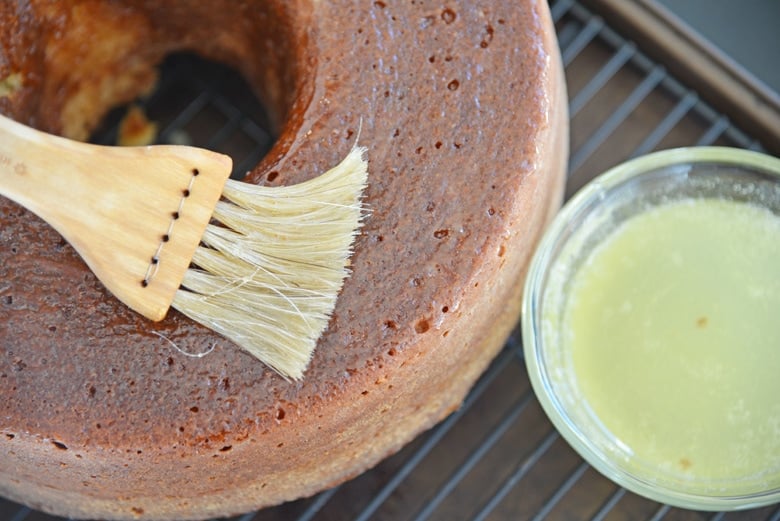 History of Gooey Butter Cake
The history is up for debate, like most cakes of this kind, but they nearly all date back to the deep South.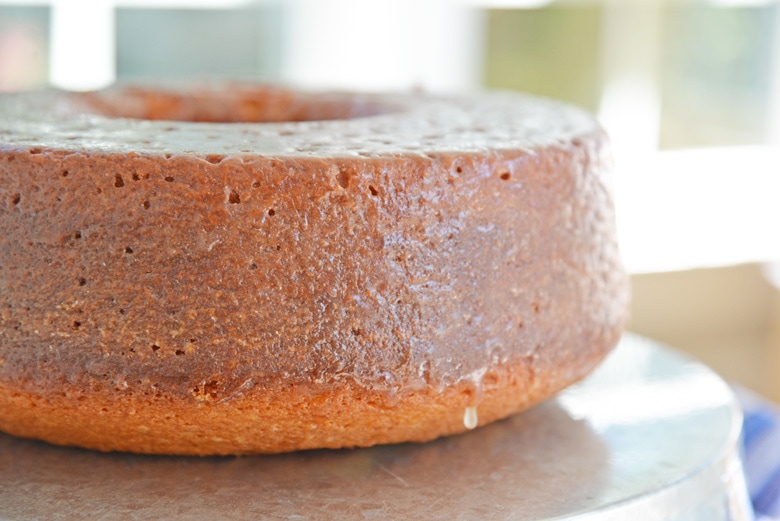 This particular recipe can be credited to Taste of Home. I made a few of my own tweaks, but since baking is much like chemistry, some of the largest elements aren't adapted.
Cake Pan
I do recommend using a standard 10-inch tube pan. Decorative pans, even the simple ones, are going to pose a very large issue of sticking.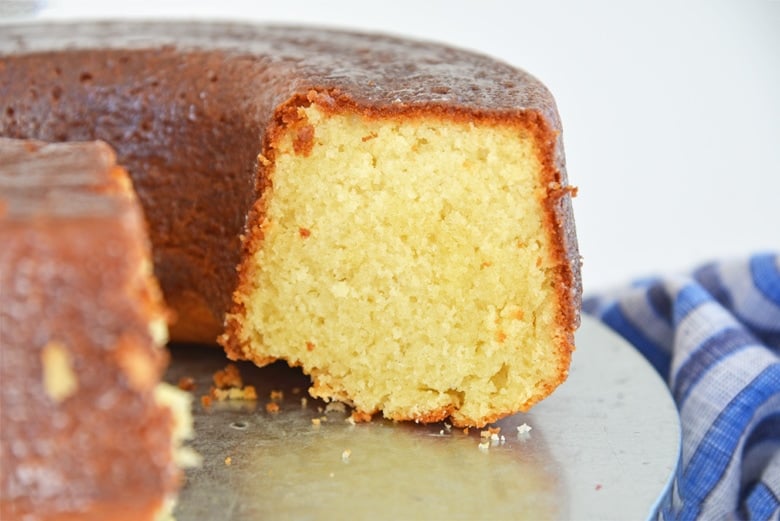 Also, grease well and flour. Invert the cake after cooling for 5-7 minutes. Long enough that it won't fall apart, but not so long that it has fully cooled and will be hard to remove.
Serving
This butter cake is great as-is, but feel free to add more sauces for serving. Here are my favorites:
Chocolate Sauce
Praline Sauce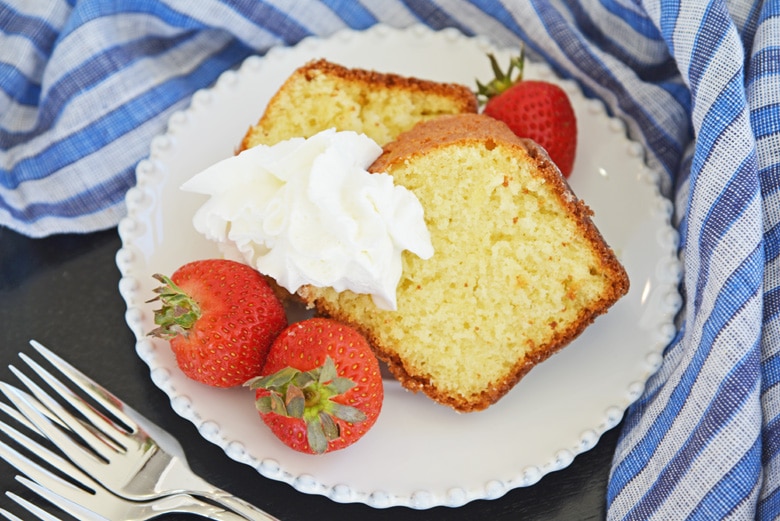 Fresh fruit and whipped cream are also excellent choices, as are candied walnuts.
Storage & Freezing of Butter Cake
Like most cakes, it is best enjoyed in the first 2 days of baking, but can be eaten up to 5 after being cooked.
Store covered at room temperature with a non-metallic overing (not aluminum foil) as it has the tendency to pick up a metallic taste.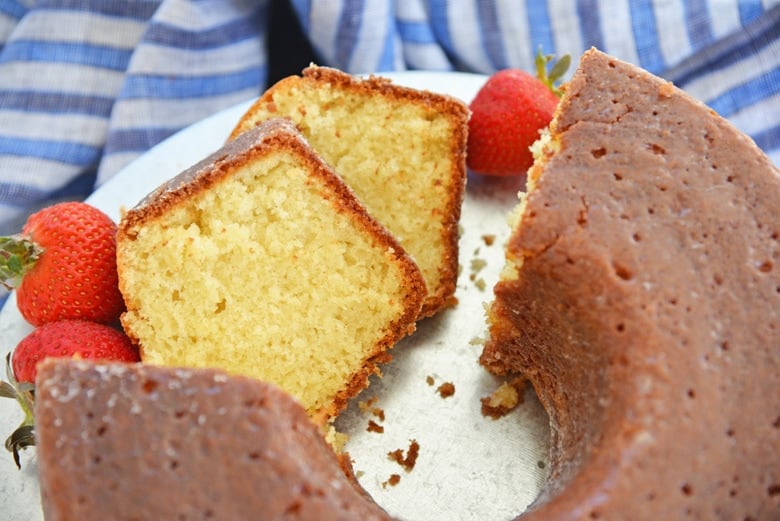 You can freeze this butter cake, but I recommend freezing in individual slices in small freezer bags with as much air as possible removed. Allow to thaw for 15-20 minutes.
You can give it a quick trip at 50% power in the microwave to soften it a bit.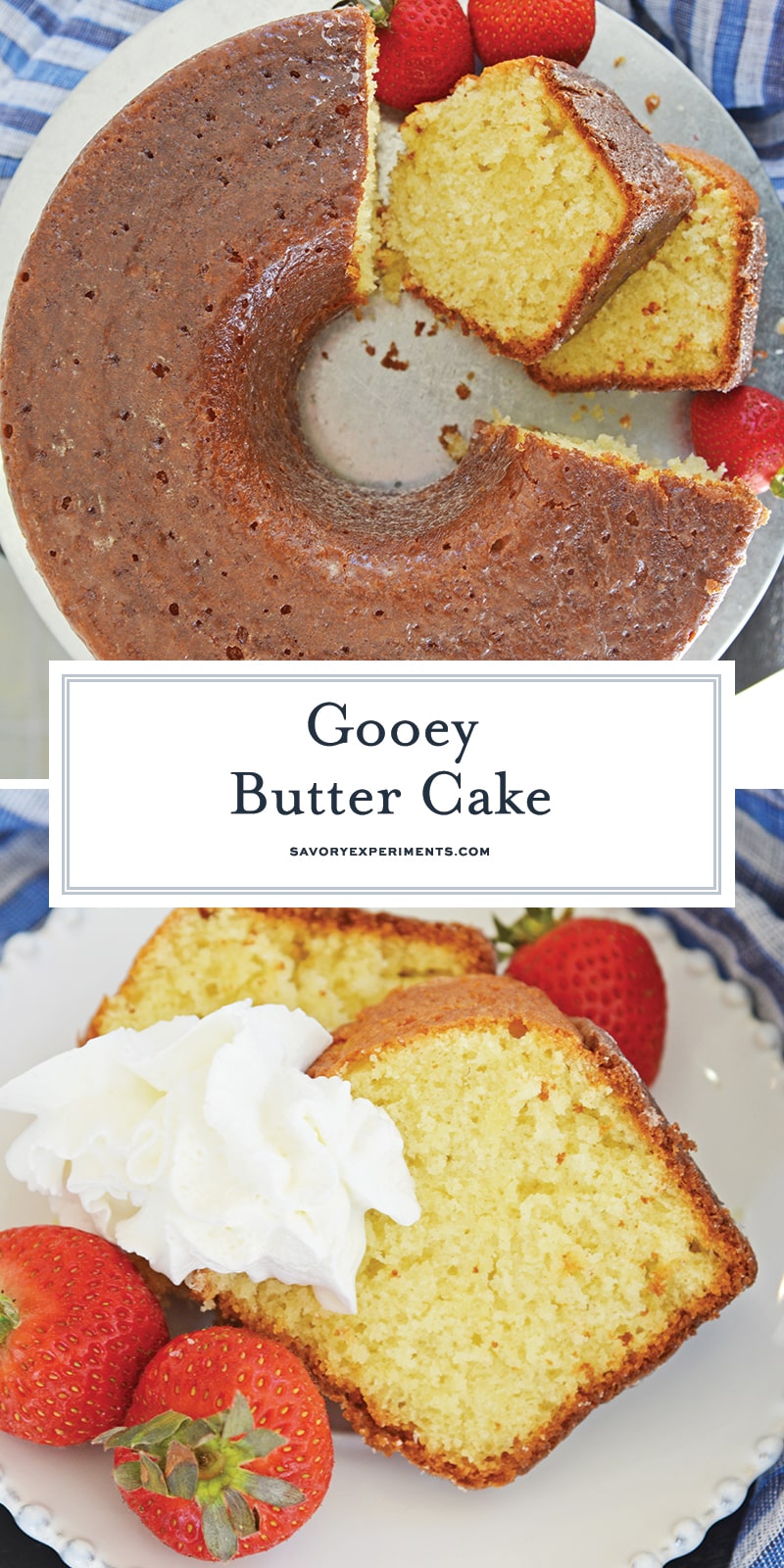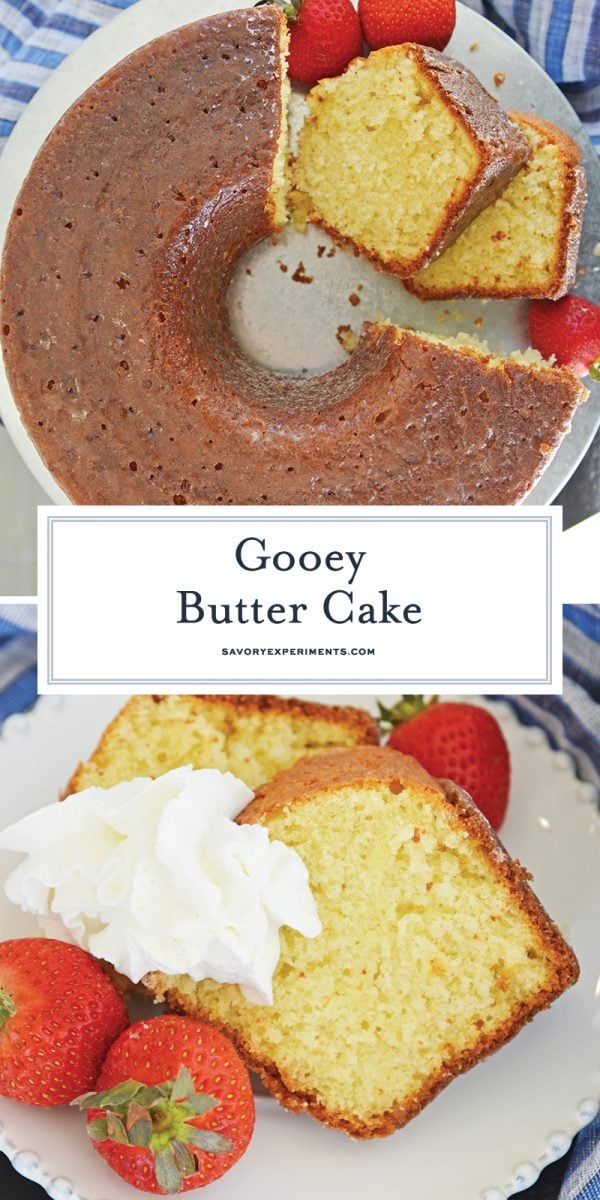 More homemade cake recipes: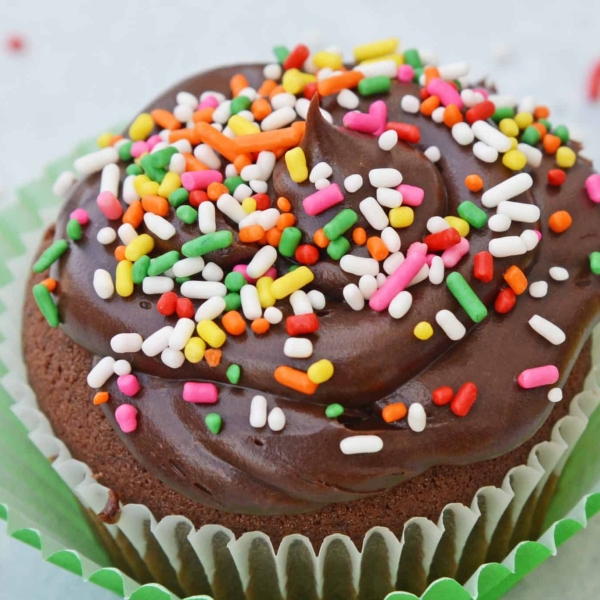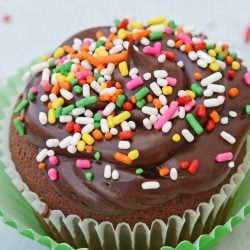 Small Batch Chocolate Cupcakes
Made using a few baking hacks, these Small Batch Chocolate Cupcakes are the perfect easy chocolate cupcakes for when you just NEED a cupcake but not an entire batch!
View this recipe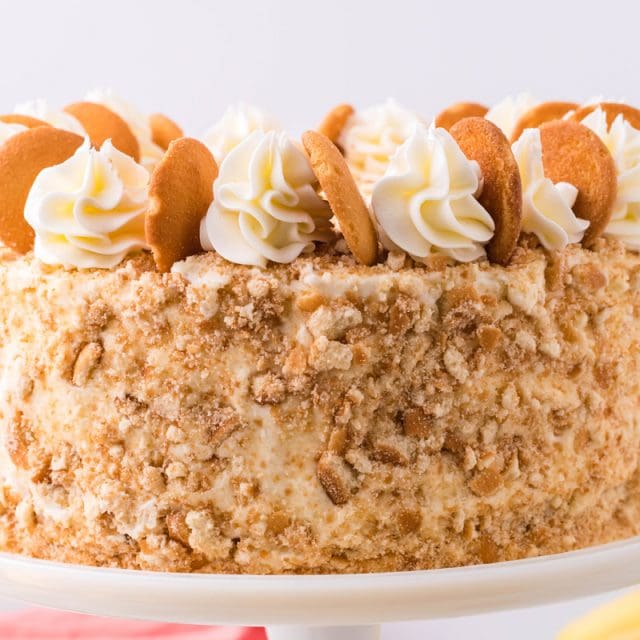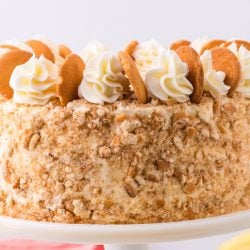 Banana Pudding Cake
This Banana Pudding Layer Cake has all of the classic banana pudding flavor you know and love baked into a delightfully elegant and delicious dessert!
View this recipe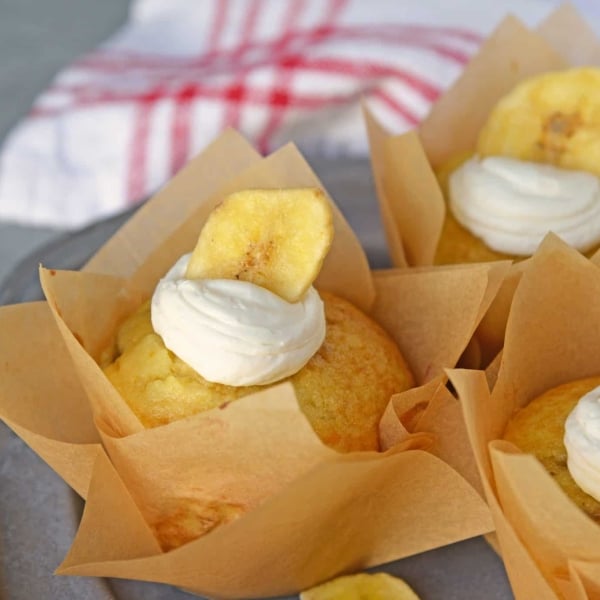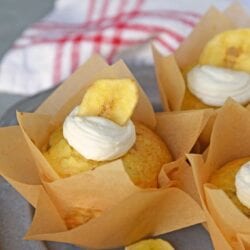 Banana Cupcakes
Five Ingredient Banana Cupcakes are a fabulous alternative to making banana bread with overly ripe bananas. This easy cupcake recipe will blow your mind with flavor and ease!

View this recipe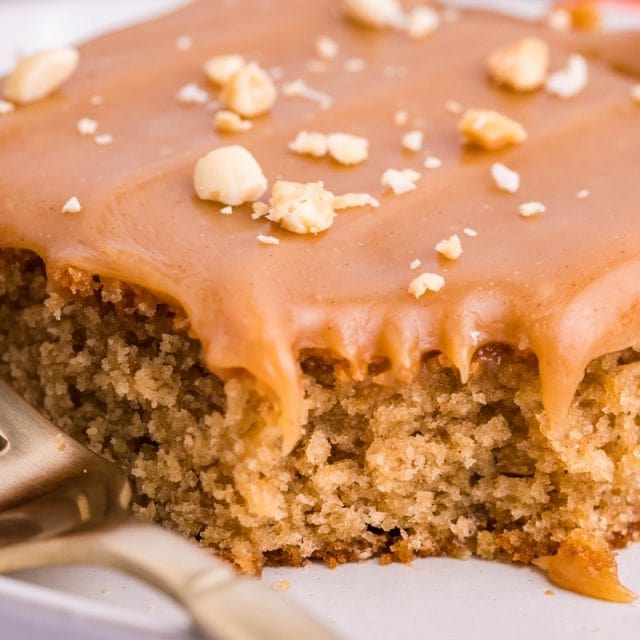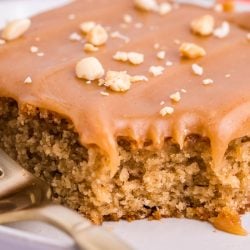 Peanut Butter Cake with Marshmallow Frosting
Peanut Butter Cake with Peanut Butter Marshmallow Frosting and honey roasted peanuts is an easy cake recipe that is moist and perfect for any occasion.
View this recipe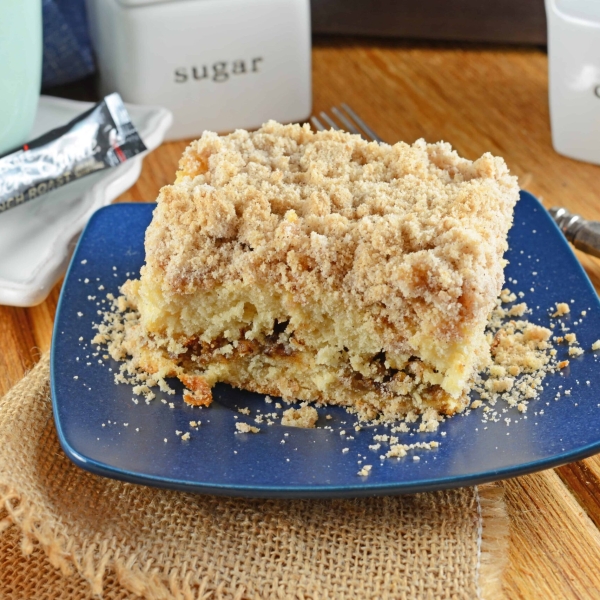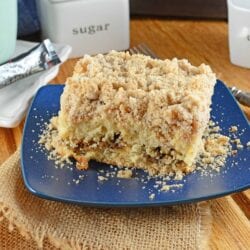 Cinnamon Coffee Cake
This is a classic Coffee Cake Recipe. Cinnamon streusel topping and a ribbon of brown sugar filling make this moist cake perfect for breakfast, brunch or serving with afternoon tea.
View this recipe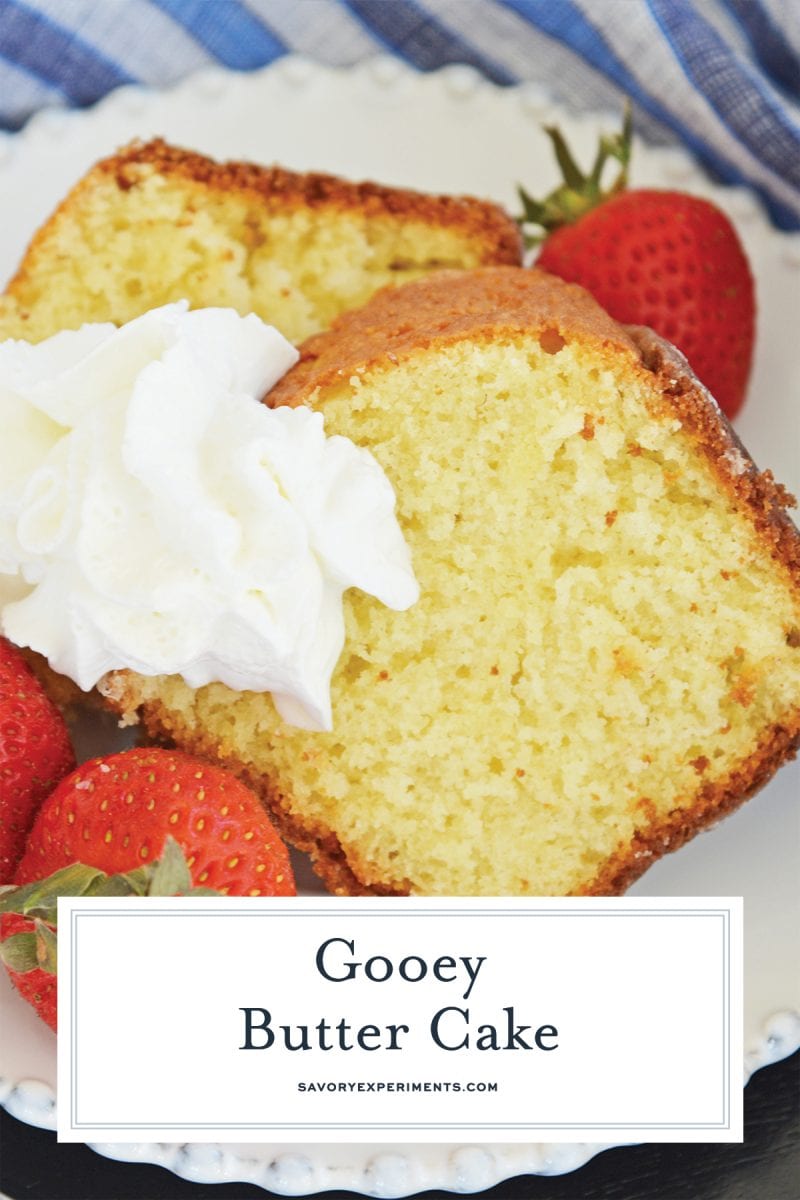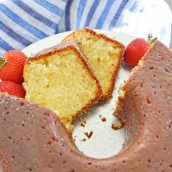 Gooey Butter Cake
With lots of rich, buttery flavor, this EASY Gooey Butter Cake recipe is the best! The butter sauce really sends it over the top!
Instructions
Preheat oven to 350 degrees. Grease and flour a 10-inch tube pan.

Sift together dry ingredients including flour, baking, powder, baking soda and salt. Set aside.

In the bowl of stand mixer fitted with a paddle attachment or a large mixing bowl with an electric and mixer, beat butter until light and fluffy. Add sugar, beating well again.

Add eggs, one at a time, until incorporated. Add vanilla, blending again.

Bake for 55-75 minutes, or when the top is lightly browned and it passes the toothpick test.

Remove and allow to cool for 5 minutes before inverting onto a wire cooling rack set over a baking sheet, parchment paper or aluminum foil to catch drips.

While cake is cooling, make butter sauce by mixing butter, sugar, almond extract and water in a small saucepan over medium heat. Whisk until sugar has dissolved. Remove from heat.

Pierce cake liberally with a toothpick. Spoon 1/4 of sauce over the top of the cake. Wait a few minutes and then baste sauce on the sides, down the center and over the top. Wait for it to dry again and do this one more time. It will start to form a glaze.

Store covered at room temperature until ready to serve.

If you've tried this recipe, come back and let us know how it was in the comments or ratings!
Nutrition
Calories:
549
kcal
,
Carbohydrates:
75
g
,
Protein:
6
g
,
Fat:
25
g
,
Saturated Fat:
15
g
,
Cholesterol:
118
mg
,
Sodium:
286
mg
,
Potassium:
119
mg
,
Fiber:
1
g
,
Sugar:
51
g
,
Vitamin A:
821
IU
,
Calcium:
57
mg
,
Iron:
2
mg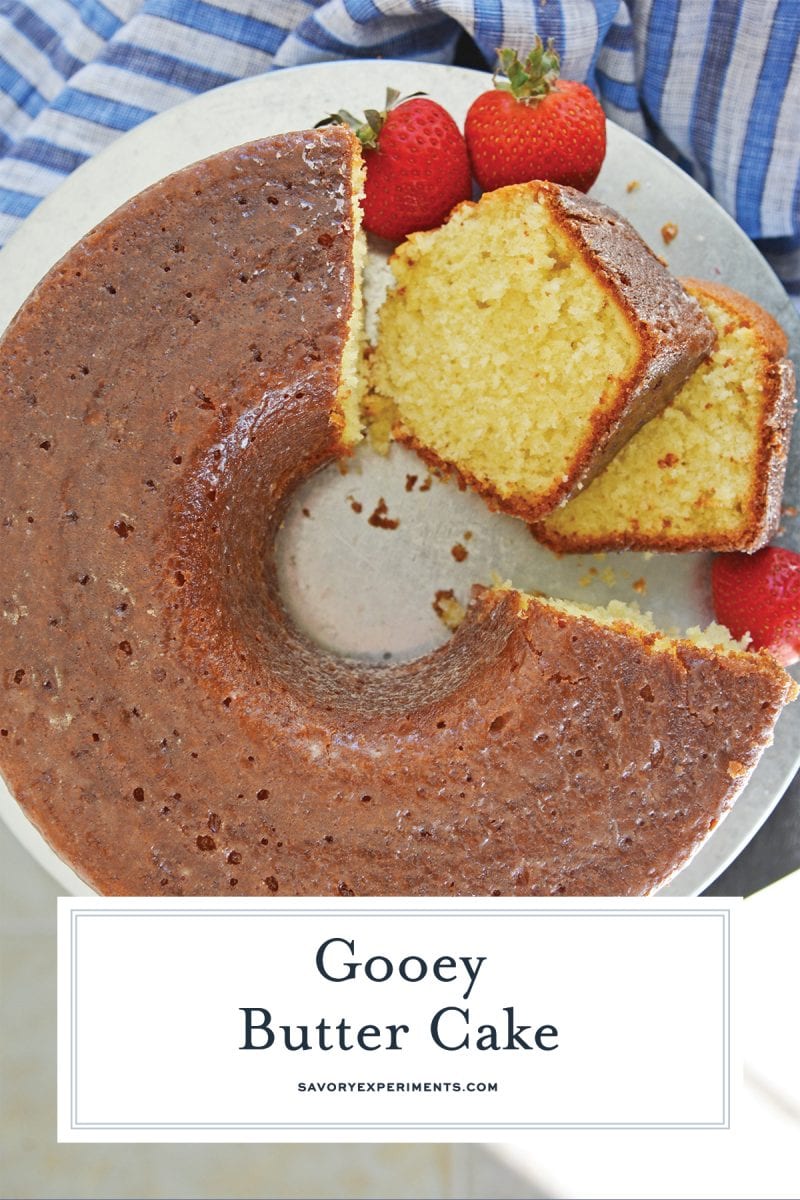 Adapted from Taste of Home Blue Ribbon Butter Cake Recipe.