Are you looking for a caffeinated pick me up, but can't seem to bring yourself to drink another plain jane cup of coffee? Look no further than this whipped coffee recipe.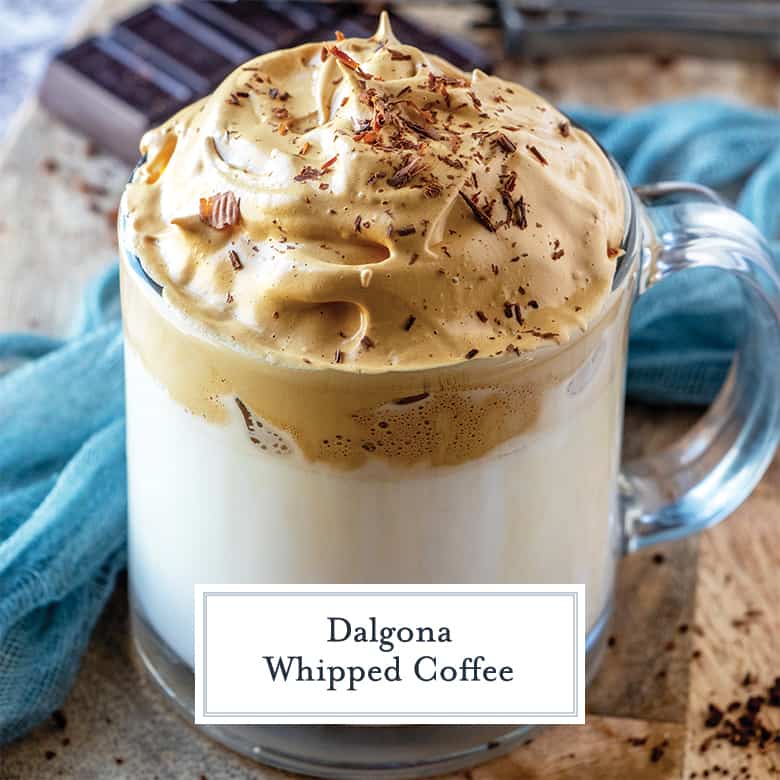 Whipped Coffee Recipe
Coffee is a daily necessity for many of us, but that doesn't mean that it has to be mundane and lackluster.
That is where the whipped coffee comes into play. I kept seeing these frothier than frothy coffees on social media and decided I had to give the Dalgona coffee a try.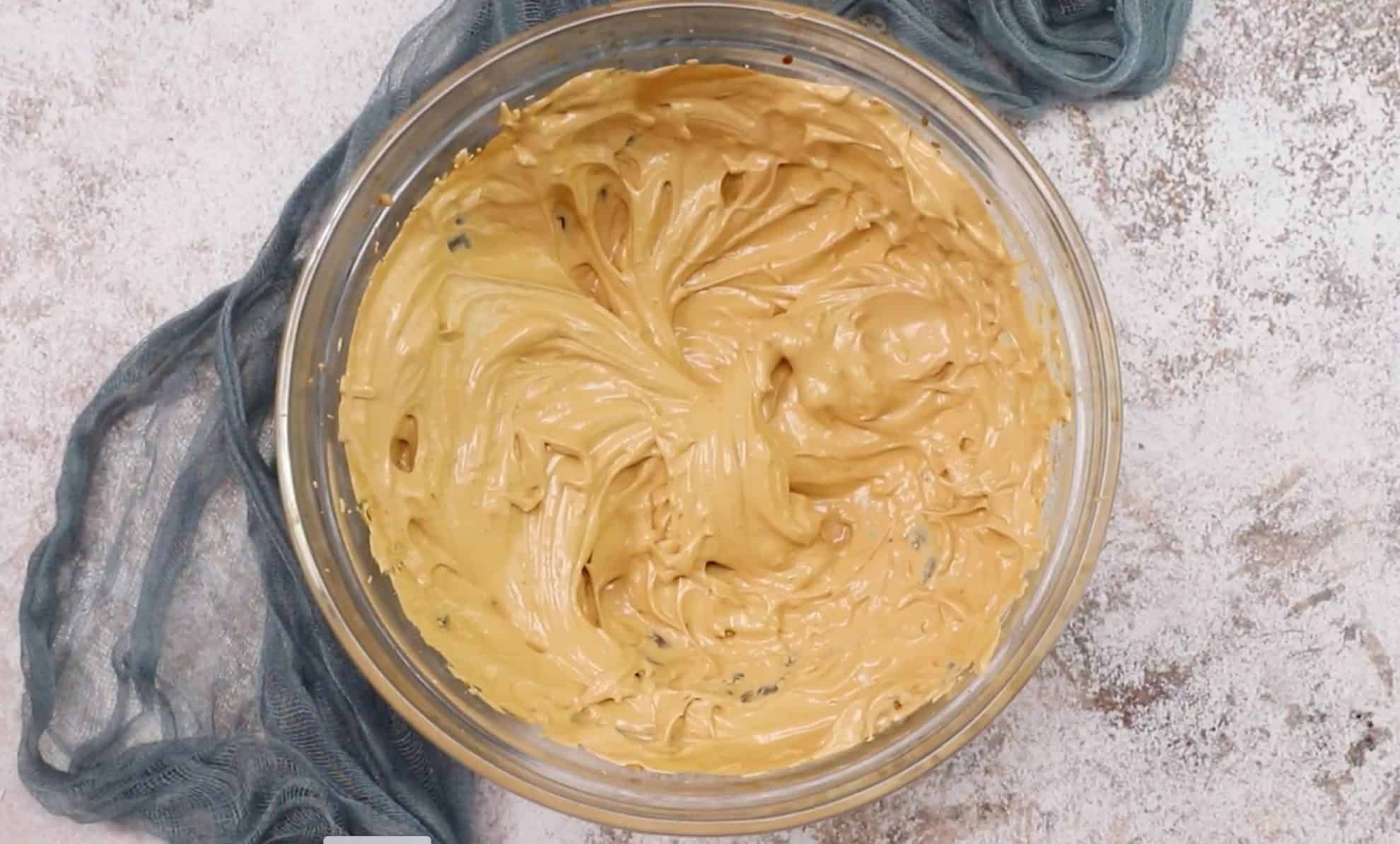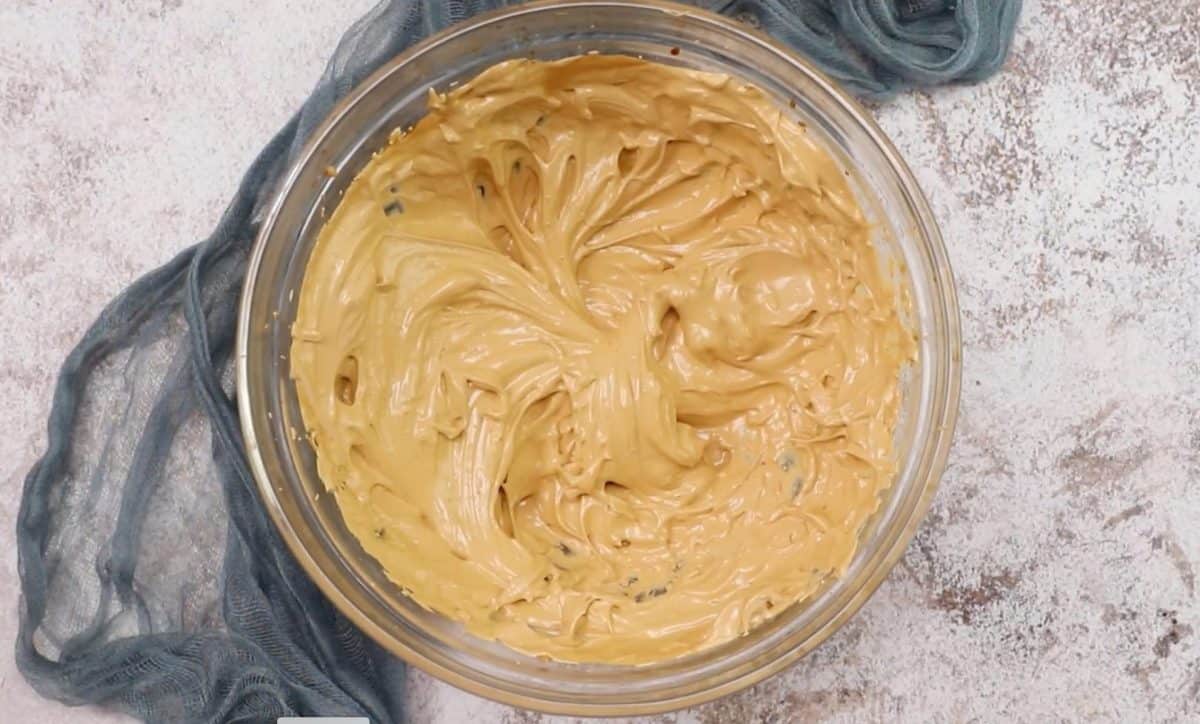 I see it every place- it has to be good, right?
Dalgona Coffee
What is dalgona?
After a bit of research, I learned that it is essentially a reverse cappuccino. Milk in the mug or glass with a fluffy, sweetened, coffee concoction on top and it is one heck of an eye-pleasing drink, to say the least.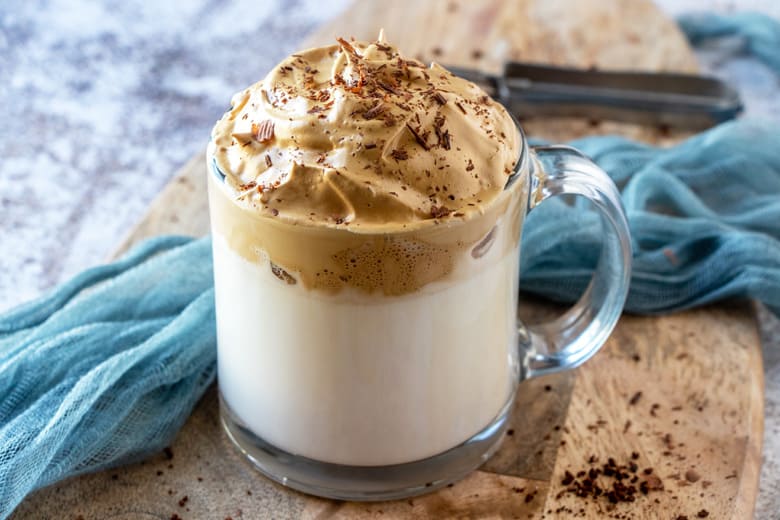 What I found most interesting, is that its magic lies in instant coffee granules. Surprise! Regular ground coffee or coffee beans need not apply here. With four ingredients (not including fun toppings,) it's a no brainer.
Instant Coffee
Boiling Water
Sugar- either white sugar or brown sugar
Milk
Apparently this new trendy drink was named after a Korean actor ordered a frothy cup at a coffee shop and thought the top looked like the Korean candy called Dalgona.
Instant Coffee
Did you know that instant coffee was invented in the late 1800s and that it first became popular during WWI because of the convenience? If you don't have some of this lying around, don't worry. It is easily purchased in the coffee aisle at the store.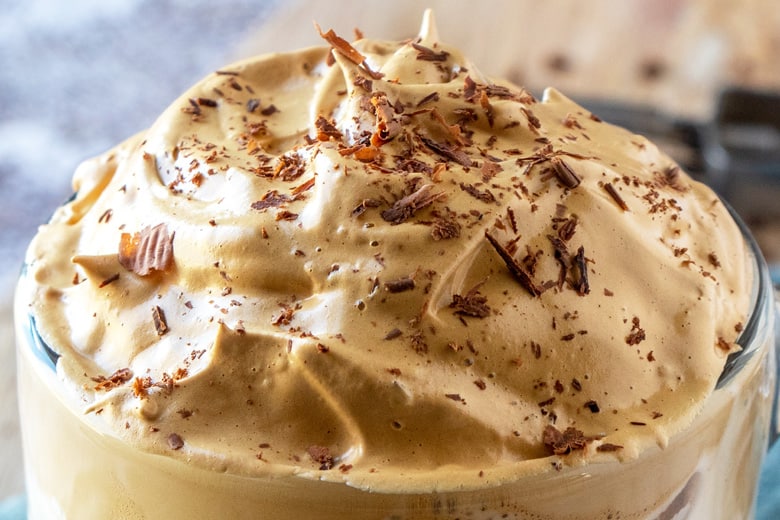 Luckily, I always have a jar of coffee crystals up my sleeve. It is a remnant of a layered pie recipe that we made for every holiday growing up.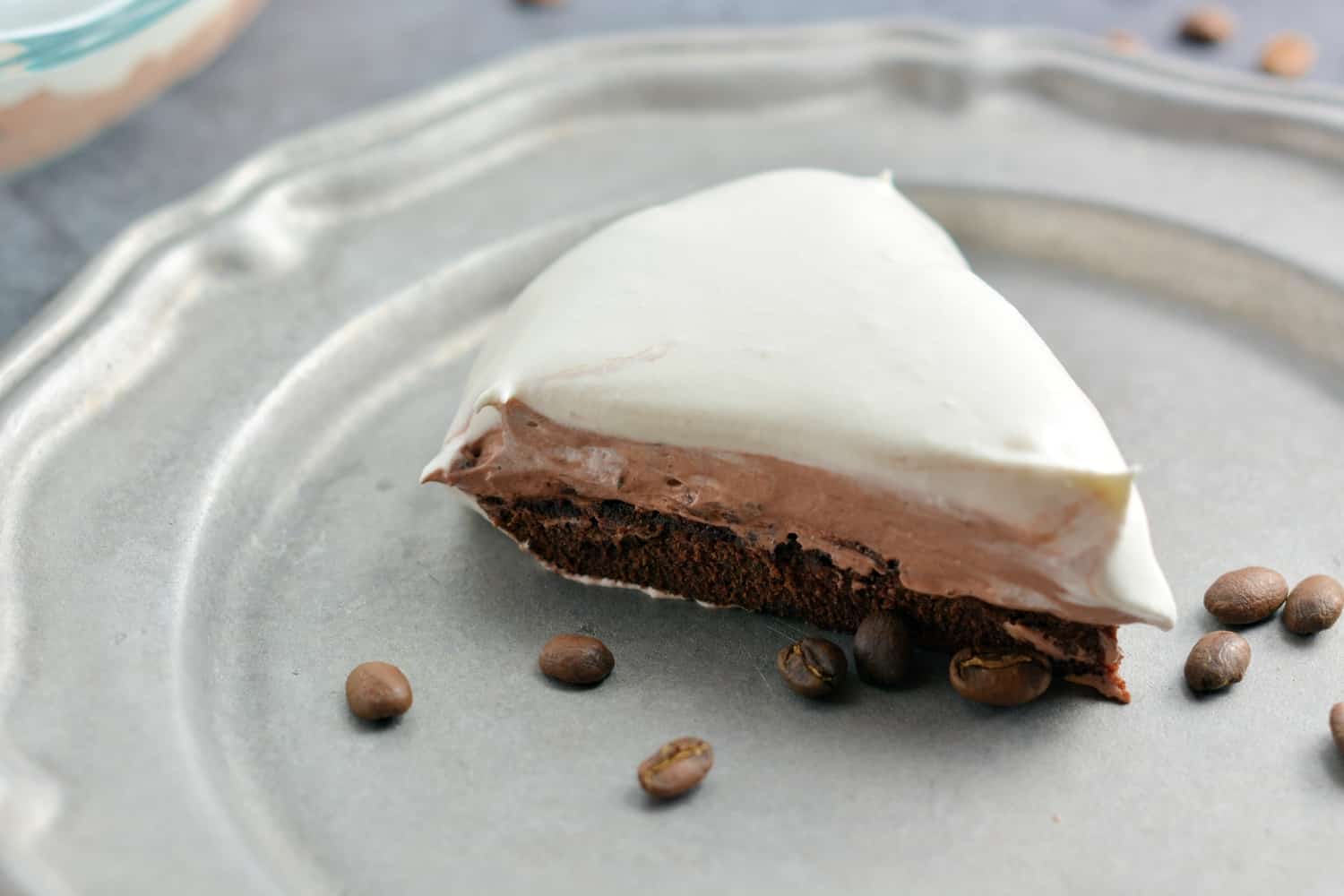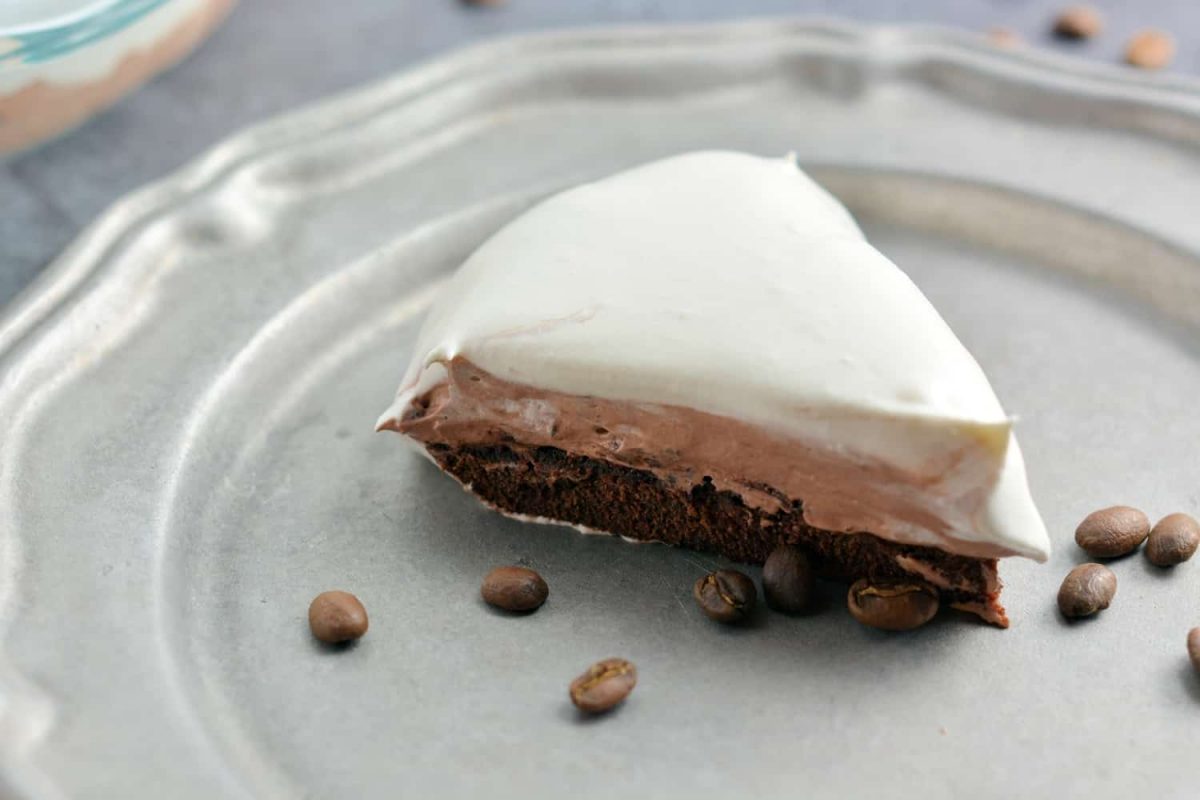 By dissolving them in some hot water and putting that liquid in the brownie mix before it baked, you were able to make something so much more than a simple brownie.
Almost as interesting as the granules part, is that you don't need some new-fangled, fancy coffee machine to make one.
Whip It!
In terms of making it light as air. You have a few options that all work equally as well as the next. Grab a hand whisk, electric mixer, trusty milk frother, or immersion blender and get to work. Even use your stand mixer, if you want and get to beating that coffee mixture!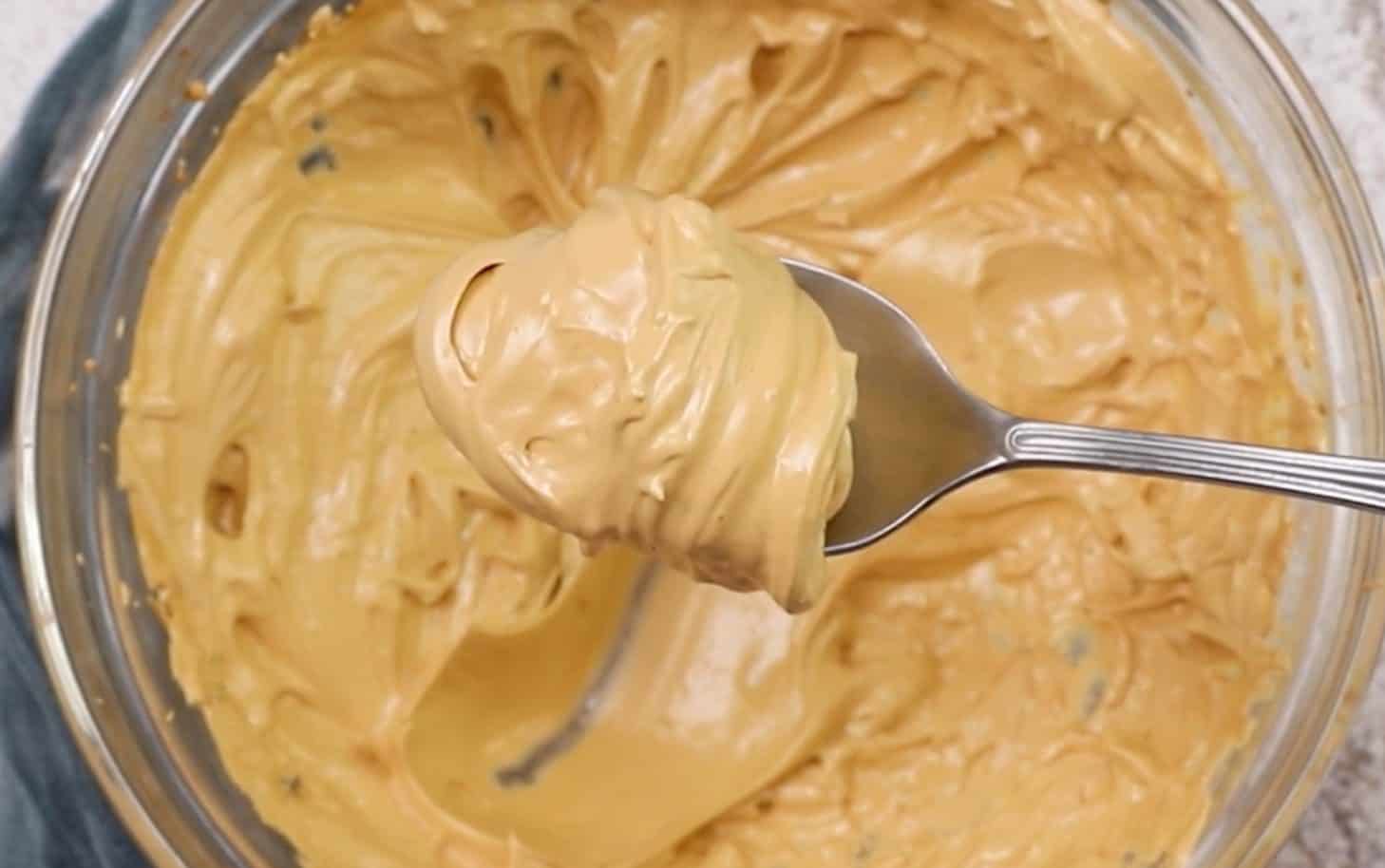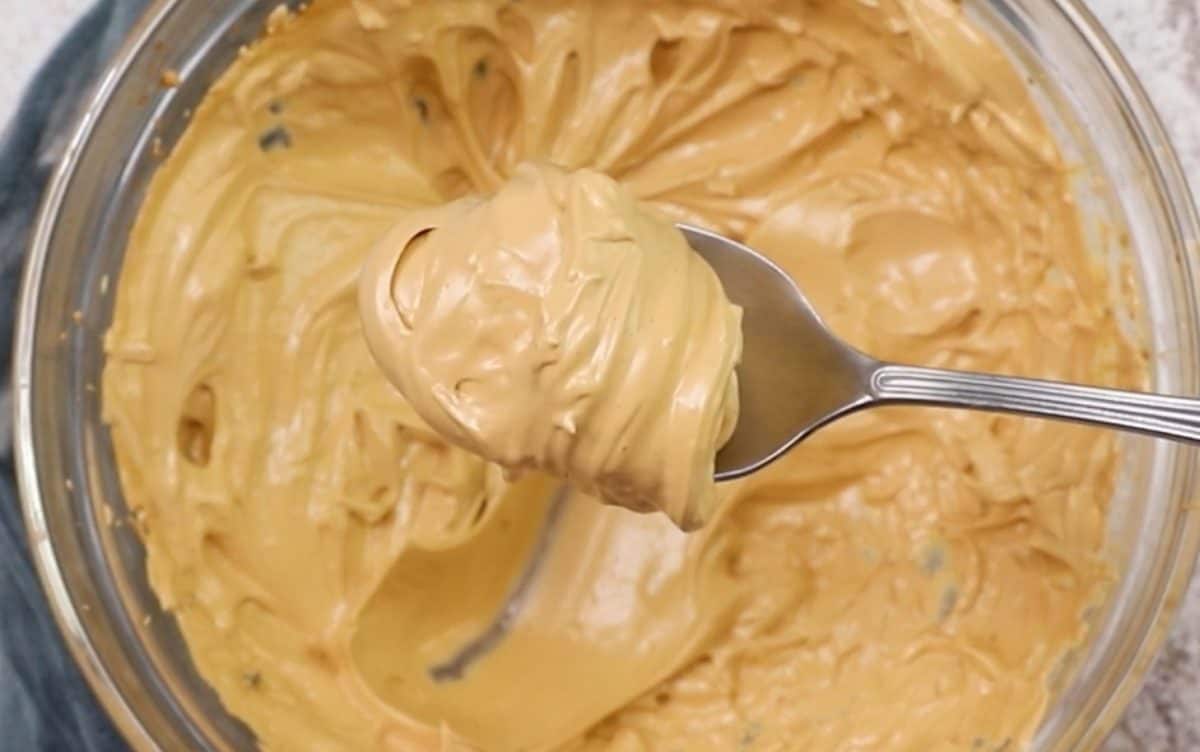 This recipe can easily be made hot or iced if you are feeling like you want something a little more refreshing. There's an option for everyone.
Choose your milk based on your personal or dietary preferences. Traditional dairy, soy, almond, oat – they all work just fine here. Warm your milk, serve it cold from the fridge or even add ice cubes.
Dalgona Taste
What does dalgona whipped coffee taste like?
Funny you should ask because me and one of my friends had totally different experiences. I like my coffee black, so dalgona tasted pretty sweet to me, but she thought it was a little bitter.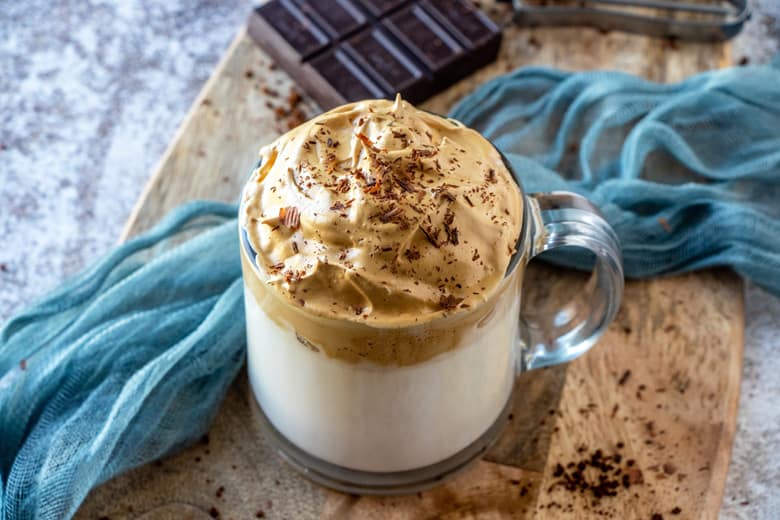 I think it really depends on how you usually take your coffee and also the flavor and intensity of your instant coffee crystals.
Whipped Coffee Toppings
You can customize your coffee drink with garnishes. Whipped cream if you want a little extra sweetness, a sprinkle of coffee crystals top, or even some chocolate shavings, will make this drink feel that much more of a treat.
Our favorite toppings:
Turbinado sugar
Coffee crystals
Shaved chocolate
Sparkling sugar
Swizzle sticks
Crushed peppermint
Cocoa powder
Spiked Whipped Coffee
To make it really over the top, you can spike it. Shhhh, you didn't hear it from me, but let's be honest, it would be me that came up with an alcoholic coffee drink.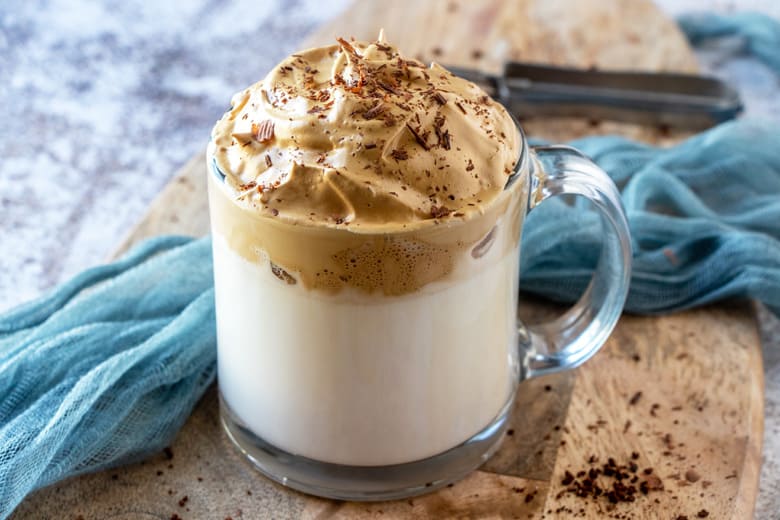 A shot of something like Frangelico, Bailey's, chocolate liqueur, Kahlua, or even bourbon in each cup or mug would be great whether you choose the hot or cold version and perfect for that after-dinner drink option and perfect for holidays.
The only catch with this recipe is that you are the barista. Don't worry, it whips up in a snap. Serve your forty cup with some Air Fryer Donuts and you'll be all set!
My suggestion, be sure to put out a tip jar because your family and/or your guests will be asking for seconds. You might even tip yourself!
Caffeine Free
You can certainly use caffeine free coffee, but also consider making Whipped Hot Chocolate or a mix of the two for a Mocha Whipped Coffee. Perfect for kiddos with all the frothy flavors and fun, but none of the ENERGY!