It is so easy to pick up a tub of chocolate frosting at the store, but is it really the best? I know it isn't and you know it isn't, but this recipe for Chocolate Frosting IS!
This Easy Chocolate Frosting is perfection! It is light and fluffy and has the perfect chocolate touch! I use it on anything that calls for frosting.
Every home baker, or even cook, should have a Classic Buttercream and Chocolate Icing recipe in their repertoire. From there, the additions of flavors are endless.
Add lemon, mocha, raspberry or sprinkles for a fabulous Fun-fetti cake. Fresh fruit, food coloring, you get where I am going with this.
I am also going to burst your bubble on how to make chocolate frosting. Most of them use both butter and shortening.
It sounds gross at first, but even your most beloved bakeries are using the same recipe, or some variation of it. It is one of those things that you just do, don't overthink it and don't ask too many questions.
Just go on pleading ignorance, I won't tell.
Then use your new favorite chocolate frosting on anything you please. Cookies, cakes, cupcakes.
Or, if you are like me, keep a little container in the far depths of the fridge and grab a spoonful for yourself every once and awhile. I also enjoy raw cookie dough.
Don't judge. 🙂
In fact, I combined my love of the two for Cookie Dough Cupcakes!
If you liked this homemade frosting recipe, check these out!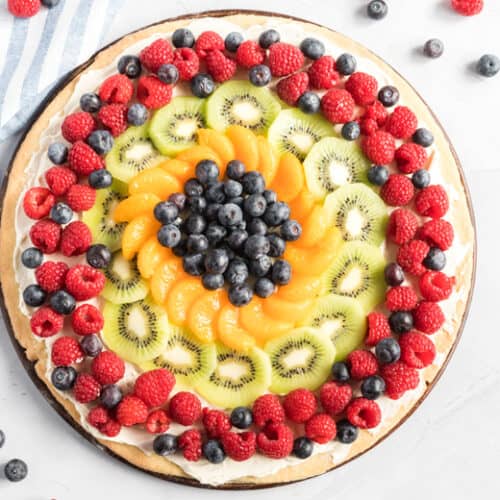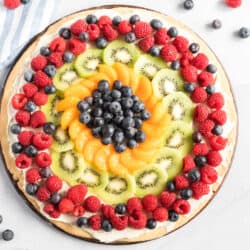 EASY Fruit Pizza
This Dessert Pizza with fresh fruit, cream cheese frosting and a crispy cookie base is a fun and tasty treat the whole family will go crazy for!
See The Recipe!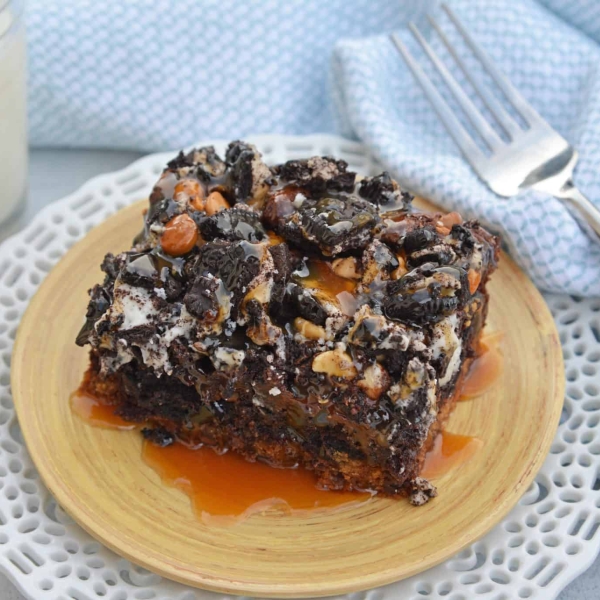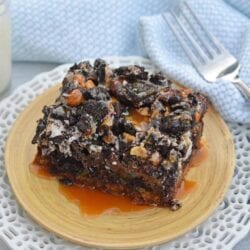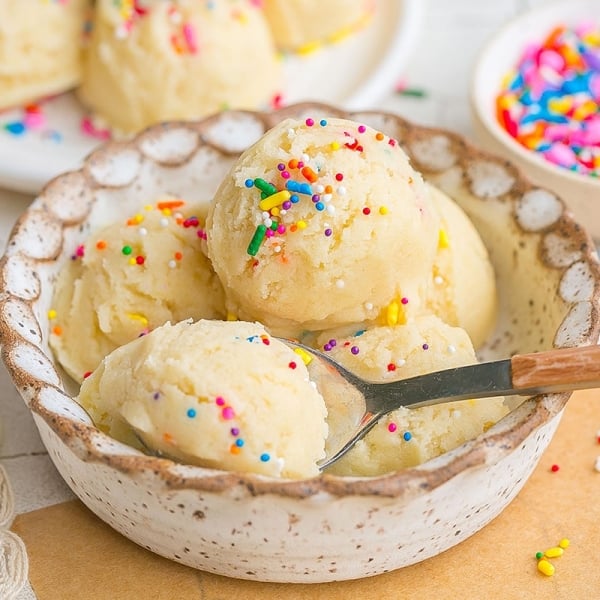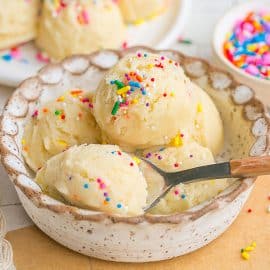 Tools for making frosting:
Stand Mixer– I lived for years without one and I can tell you with 100% confidence that life with one is easier and it is worth the investment.
Offset Spatula – The best way to spread melted chocolate and frosting!
Pastry Bags– Use pastry bags for desserts, but also sauces and artistic touches on plating!
Frosting Tips – It is great to have a variety of frosting tips, not just the usual. Buying one can cost $3, so spring for a few extra and get the whole set.
Easy Chocolate Frosting Recipe
This Easy Chocolate Frosting recipe is perfection! It is light and fluffy and has the perfect chocolate touch! I use it on anything that calls for frosting.
Instructions
Place butter and shortening into a large mixing bowl or bowl of a stand mixer. Whip until blending thoroughly.

Add vanilla, melted semi-sweet chocolate and powdered sugar, mix. If needed, slowly add additional heavy cream, milk or water until the frosting is a spreadable or pipe-able consistency.

If you've tried this recipe, come back and let us know how it was!
Nutrition
Calories:
2693
kcal
,
Carbohydrates:
359
g
,
Protein:
7
g
,
Fat:
140
g
,
Saturated Fat:
67
g
,
Cholesterol:
129
mg
,
Sodium:
427
mg
,
Potassium:
642
mg
,
Fiber:
9
g
,
Sugar:
335
g
,
Vitamin A:
1475
IU
,
Calcium:
92
mg
,
Iron:
7.3
mg