Is it just me or were we just discussing what to buy teachers at the end of the year and summer plans? Before you know those catchy Target commercials for back-to-school are back on TV and we are preparing for the holidays. I even saw Christmas decorations out at Michaels. Scary!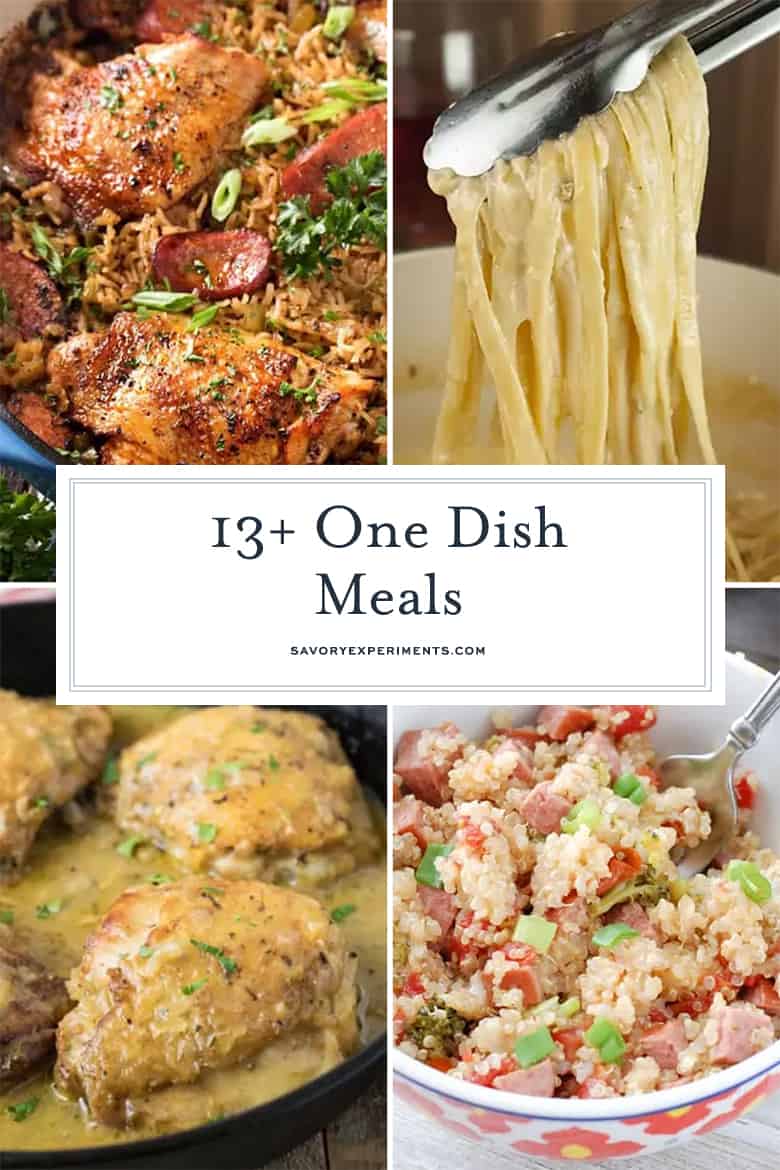 It is here, whether we like it or not. Fall brings busy schedules and therefore time saving meals are imperative. One dish meals save time during prep, but also clean up.
Sometimes, I even make one on Sunday and use it as my meal prep for lunches during the week. Anyone can toss together a few ingredients, but these easy one dish meals are about to blow your mind and become family favorites.
Enjoy and remember to come back and let us know which one was your favorite! Happy fall!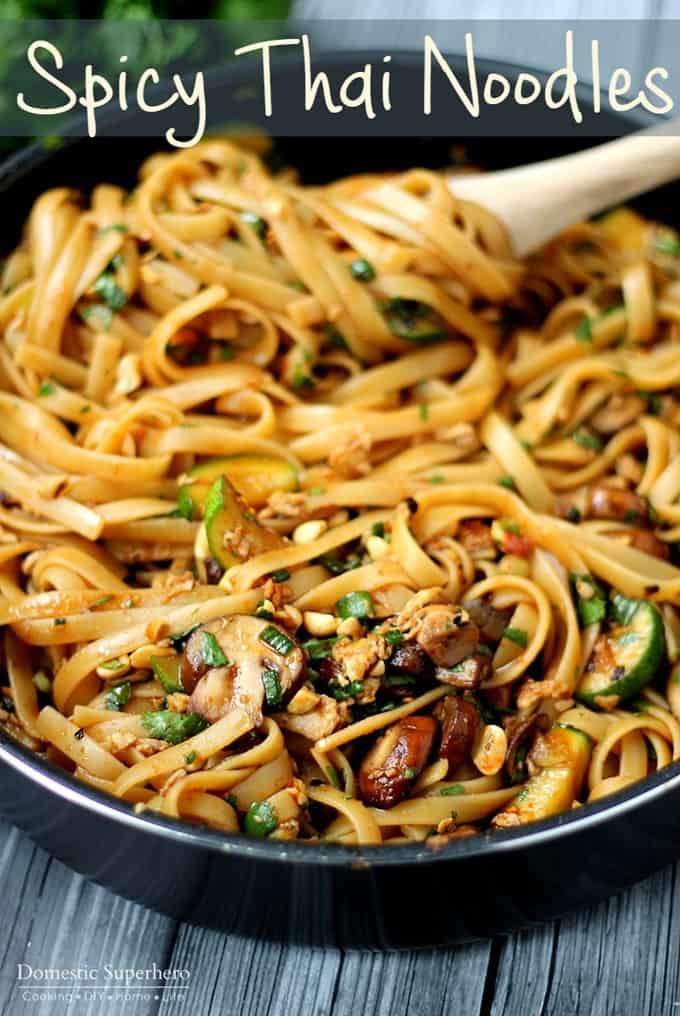 One Pot Spicy Thai Noodles are SO good and easy to cook up. This is a vegetarian recipe, but there are options for added protein too! You can find the recipe here.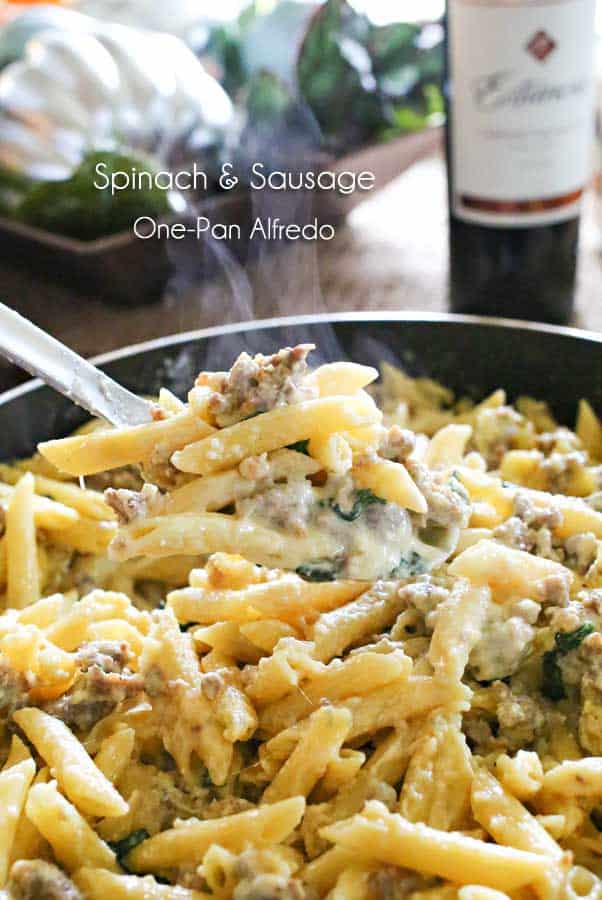 You CAN do holiday entertaining in less than one hour with easy family dinner ideas like this Spinach & Sausage One-Pan Alfredo. Simple & delicious! You can find the recipe here.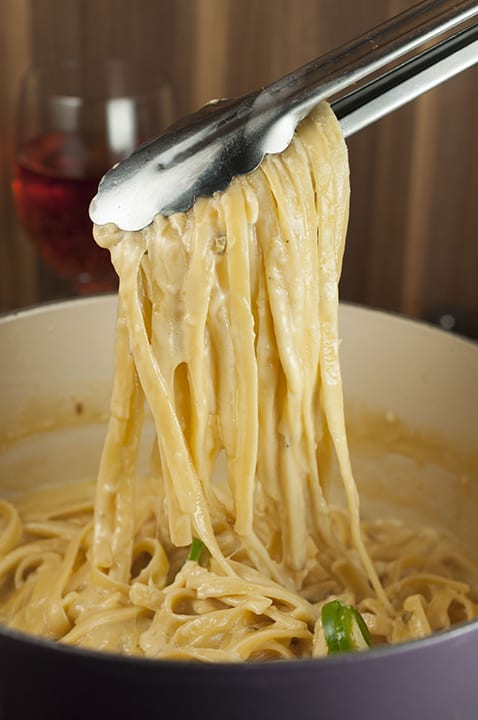 One Pot Creamy Jalapeño Popper Pasta recipe is easy enough for a weeknight meal with just the right amount of spicy flavors, creamy cheese sauce, and gooey cheese! You can find the recipe here.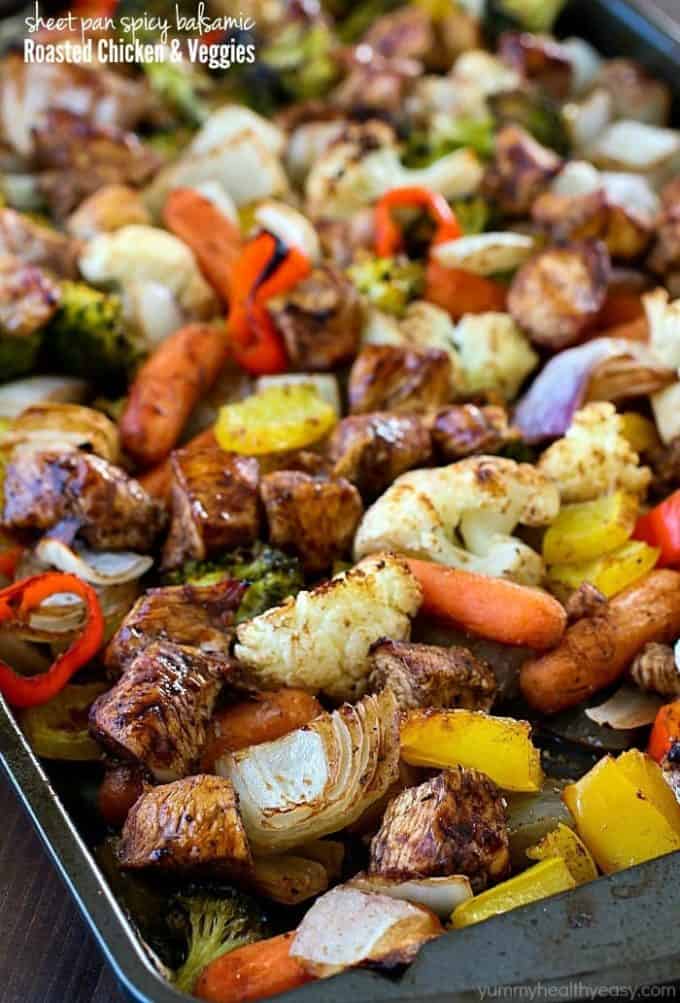 Sheet Pan Spicy Balsamic Roasted Chicken & Veggies for the WIN!! This dinner is full of fiber-filled veggies and lean chicken, tossed in a spicy balsamic sauce and then baked on a sheet pan. Easy peasy and gluten free, high protein, paleo and clean eating! You can find the recipe here.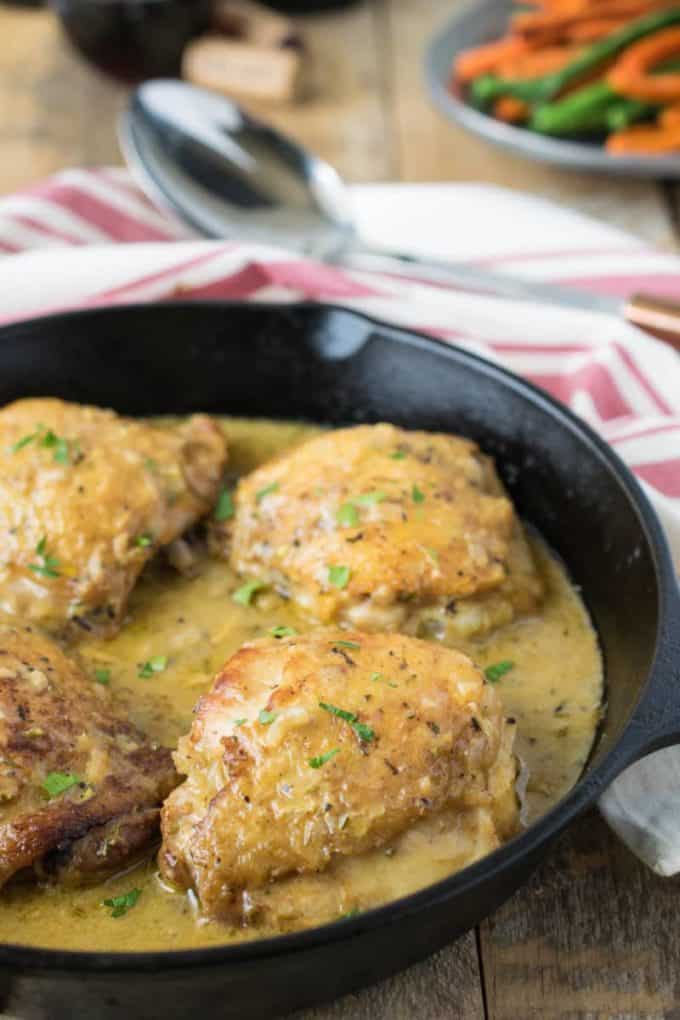 Easy Skillet Dijon Chicken gets dinner on the table in 40 minutes that comes with a slow cooked taste. Chicken thighs are cooked with shallots, rosemary, white wine and Dijon mustard that makes a delicious gravy. A really good one pan dinner! You can find the recipe here.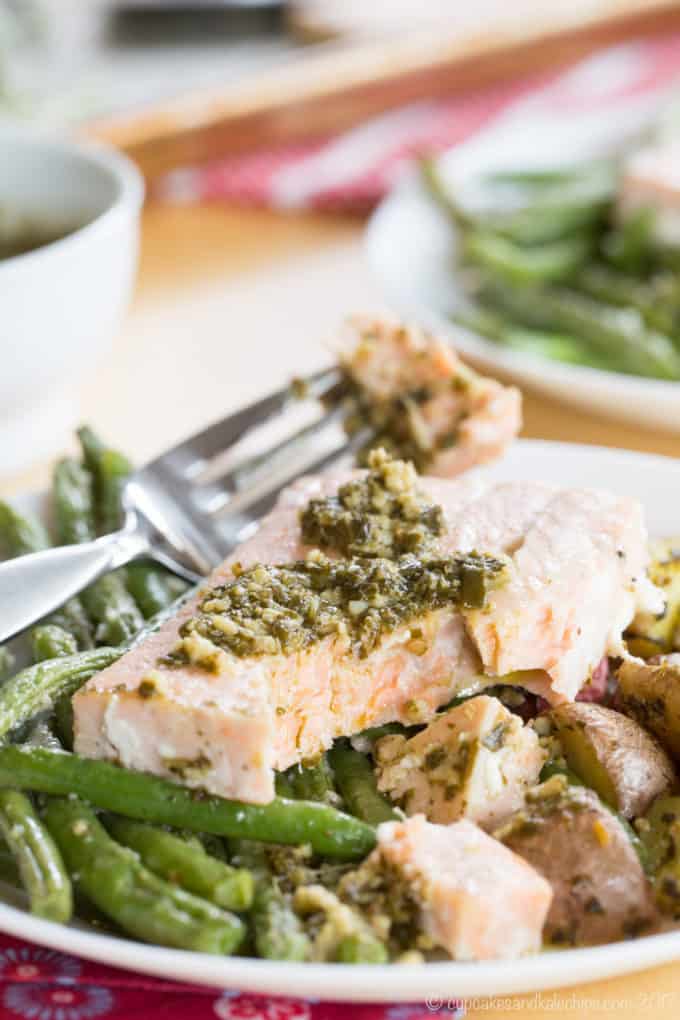 Pesto Salmon Sheet Pan Dinner with potatoes and green beans is a simple and delicious dinner recipe that's ready in less than forty minutes and leaves you with only one pan to clean up! You can find the recipe here.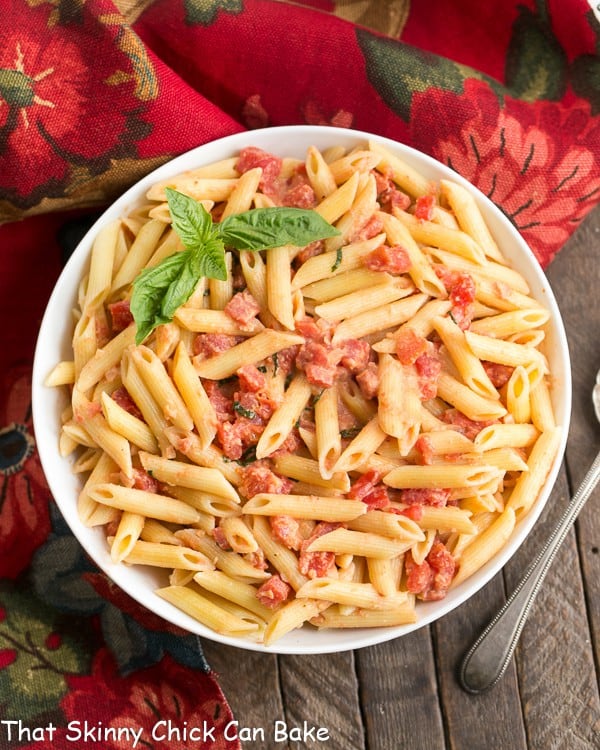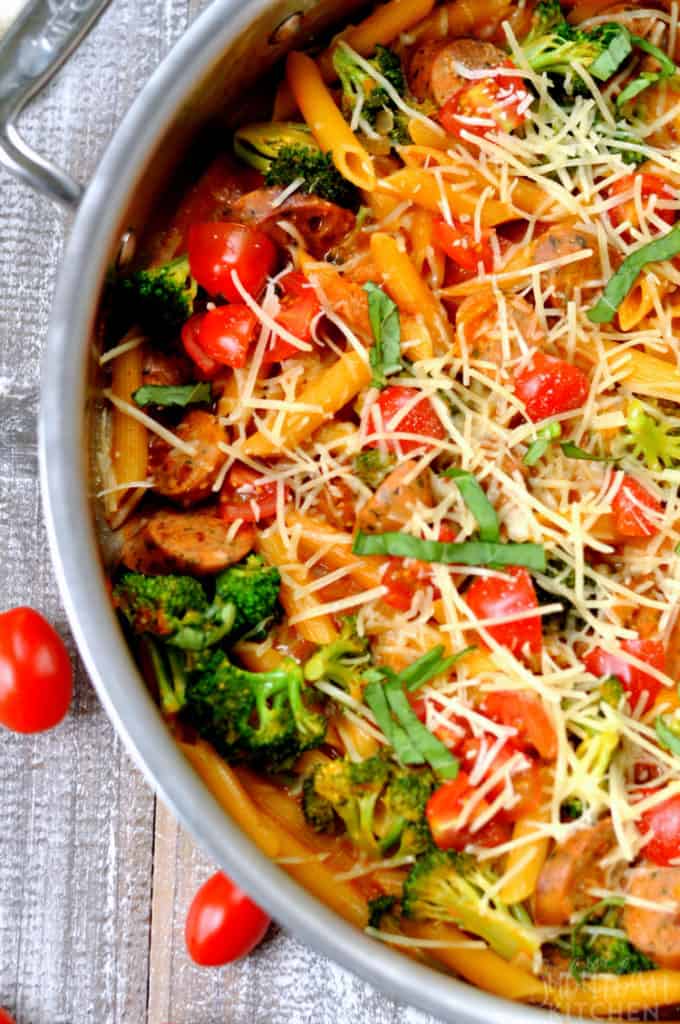 One Pot Chicken and Dirty Rice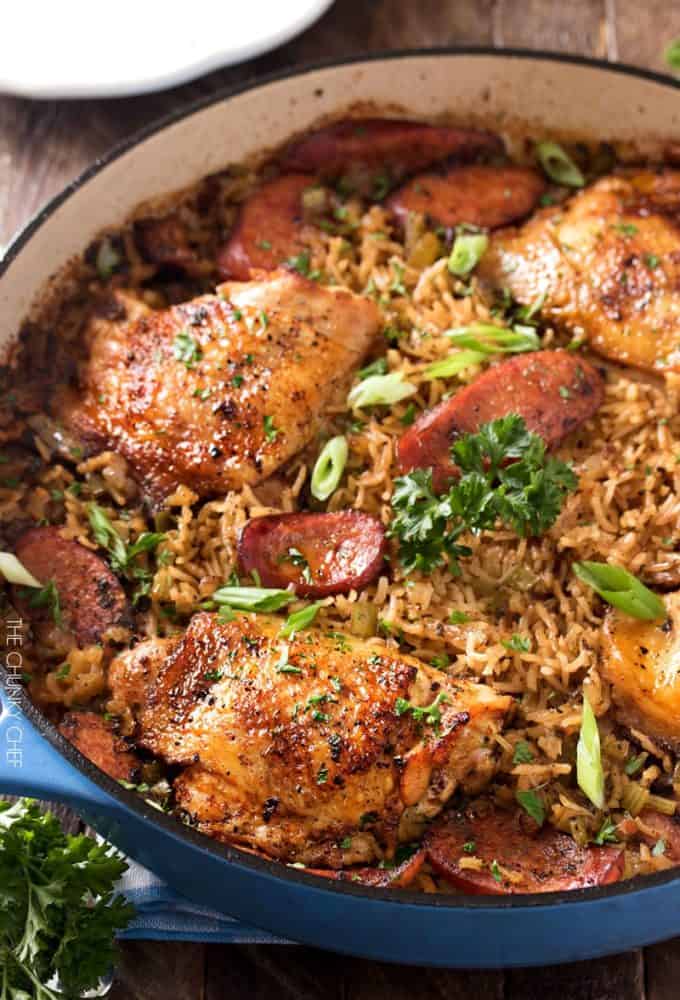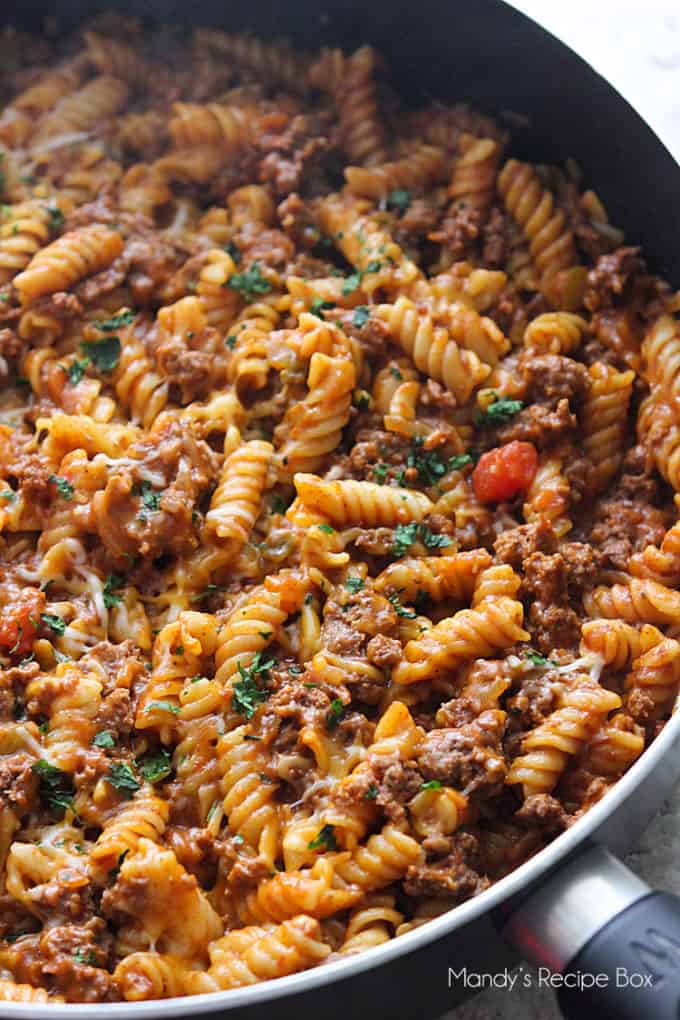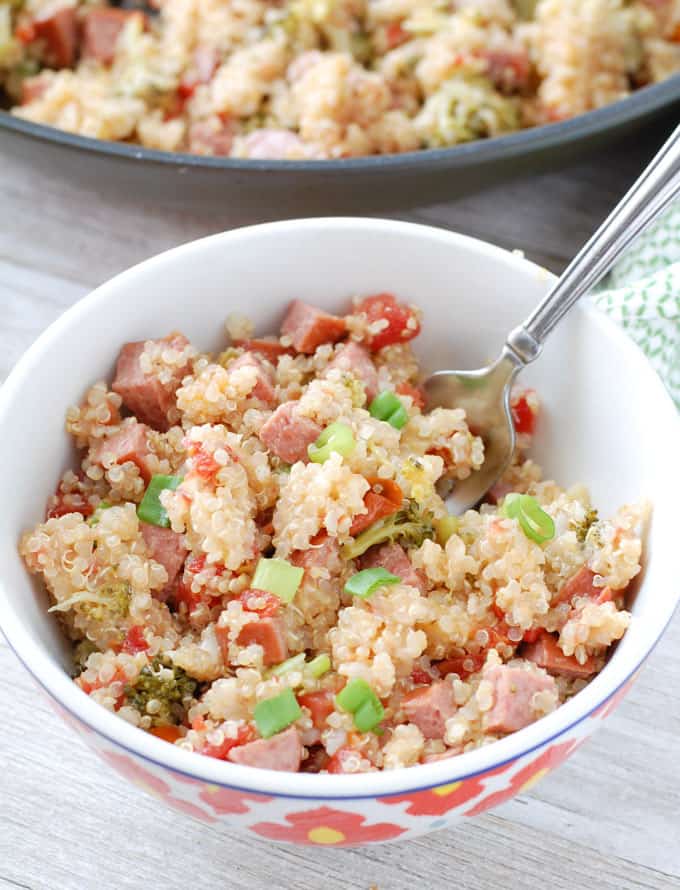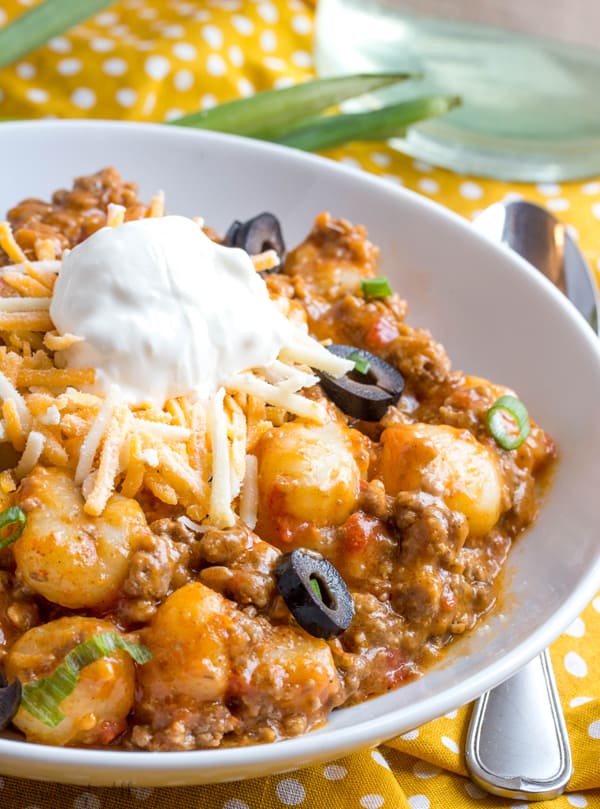 If you liked this Easy Dinner Recipe, snag a copy of my Easy Dinner Recipes Mini-Cookbook. Available here for only $0.99, here is a small collection of time-saving, hearty and satisfying dinners guaranteed to get you in and out in 30 minutes or less!