After all the hard work you put into making a Thanksgiving dinner, make your life just a little easier for dessert.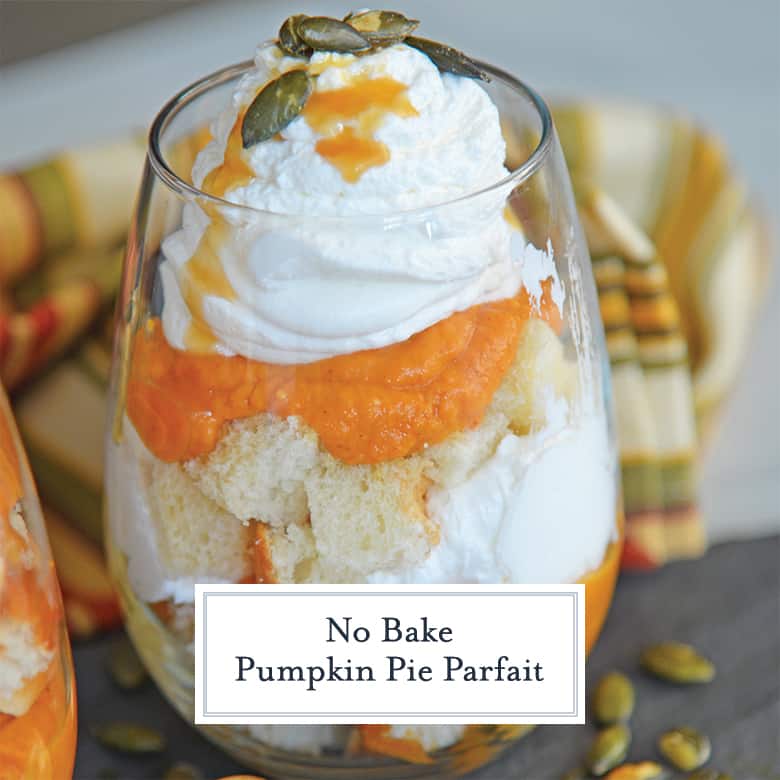 Pumpkin Pie Parfaits are an easy, no bake and make ahead dessert that everyone will love and you won't beleive what we use for the "crust"!
Layers of creamy, velvety pumpkin spice with cubed honey rolls and vanilla spiked whipped cream make for a light, but flavorful dessert. Wait… rolls?
YES!!! Sweet hawaiian rolls are generally reserved for savory meals or dishes, but in the this case, we are playing on the notes of honey and making them into dessert.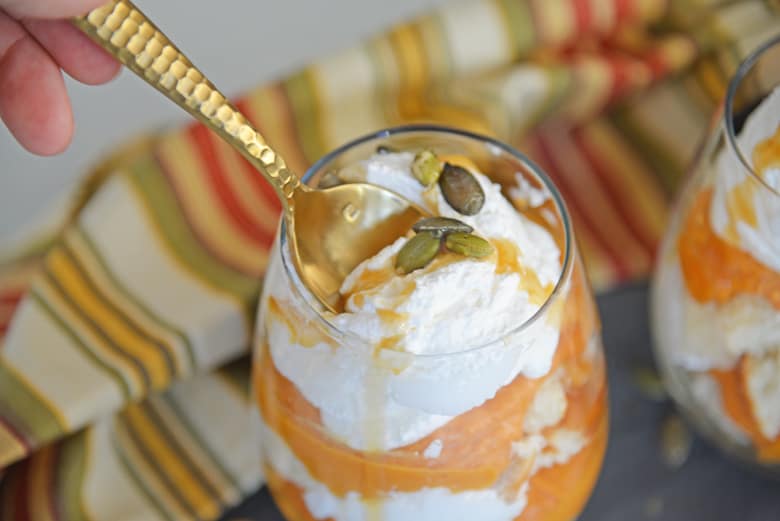 In fact, they would probably be great in a bread pudding too, but now I digress…
How to make No Bake Pumpkin Pie Parfaits
All you have to do is whip together pureed pumpkin with cream cheese, sugar, pumpkin pie spice and maple syrup. The trick is to get them to blend smooth.
Make sure you use a room temperature cream cheese and beat it well to get it creamy before adding the pumpkin. Speaking of, make sure you use pureed pumpkin and not pumpkin pie filling (which is already seasoned).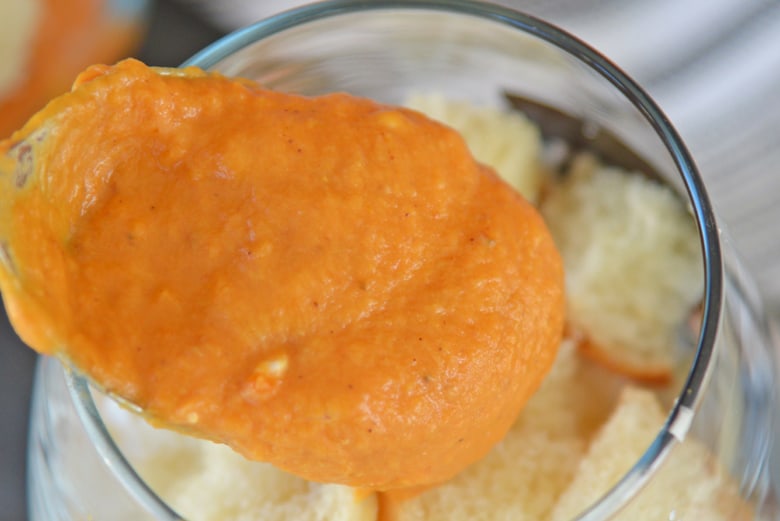 We then use a combination of maple syrup, sugar and homemade pumpkin pie spice to sweeten it up and add flavor. Pumpkin on its own is actually pretty bland.
Layer this will whipped cream and diced Hawaiian rolls. You can use homemade whipped cream, but honestly, a "whipped topping" from the store is more stable and won't fall as fast.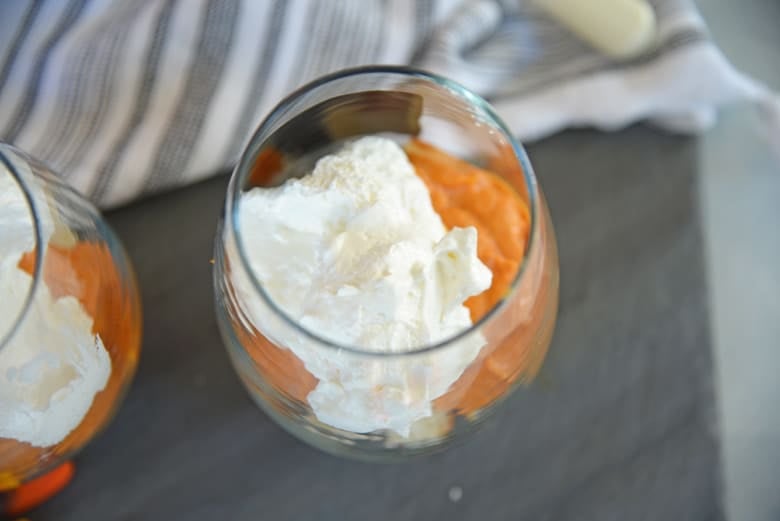 I blend mine with vanilla yogurt to add a little tang. You can even make your own yogurt!
I like to top mine with caramel sauce and salty pepitas (small green pumpkin seeds) for a sweet and salty dessert but these are purely optional.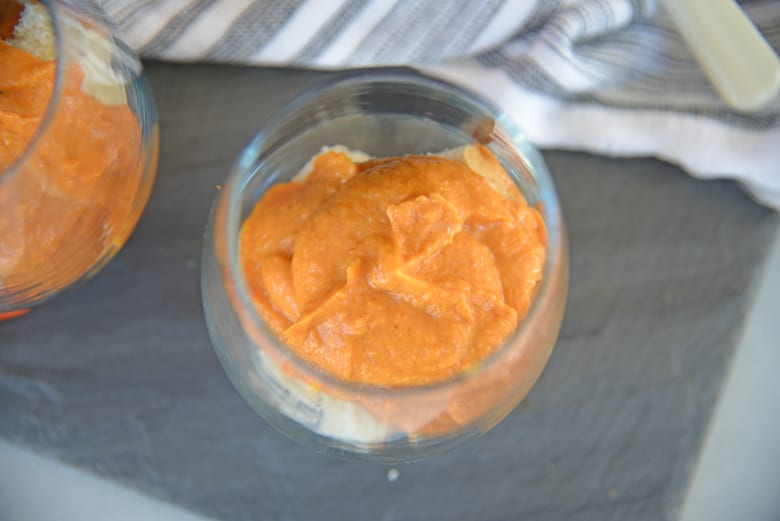 You don't need to load them all into parfait cups either, unless you have them and want to use them, of course. Instead use wine glasses, stemless or with stems, or even mason jars for a rustic feel. Clear plastic cups works well too for easily cleanup.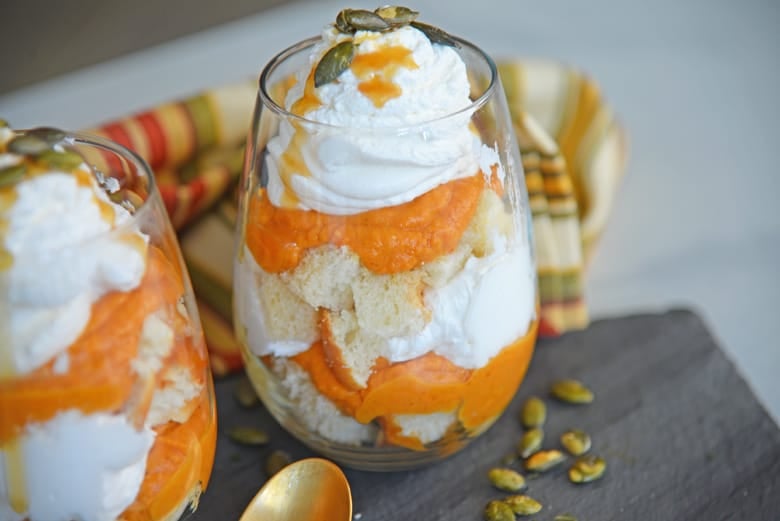 What other types of bread can I use?
Pound cake, leftover yellow or white cake, even butter croissants torn into pieces, can be used for this recipe. If you don't want to use bread, you can also use butter cookies or graham crackers.
What are pepitas?
Just a fancy word for pumpkin seeds. But these are the small green ones instead of the big white ones. I like that they add a subtle saltiness and also crunchy texture.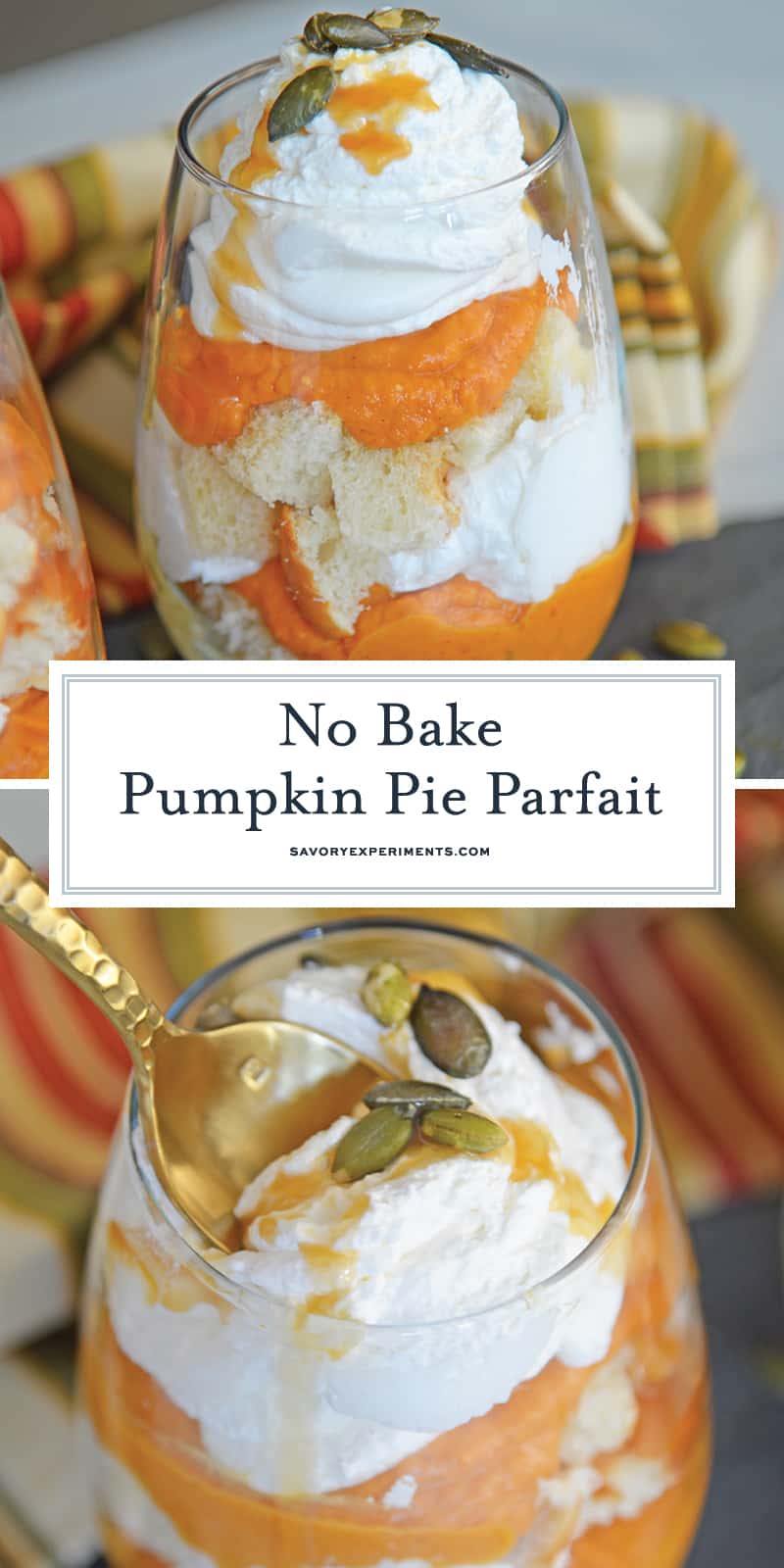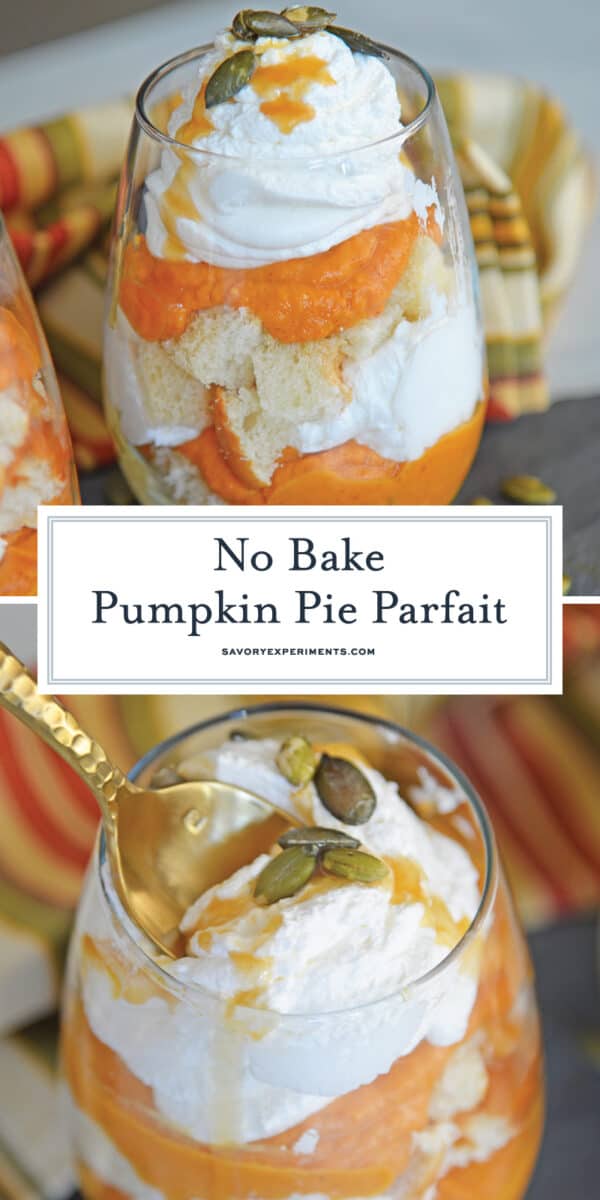 How far in advance can I make parfaits?
I would suggest making them no earlier than 12 hours and using a very stable whipped cream. The other option is to prepare all of the individual elements and then assemble them right before serving.
You don't want the whipped cream to collapse or the bread to get soggy. This ruins the pretty layers from the outside of the cup.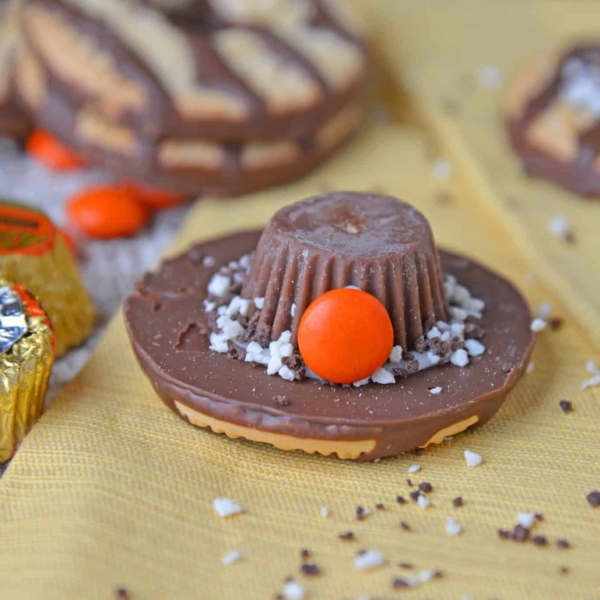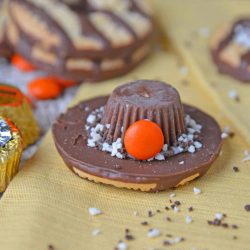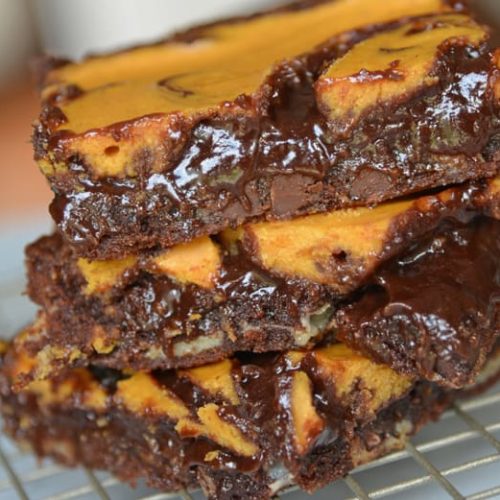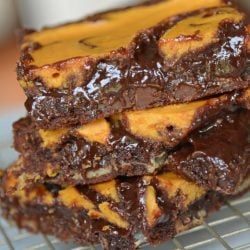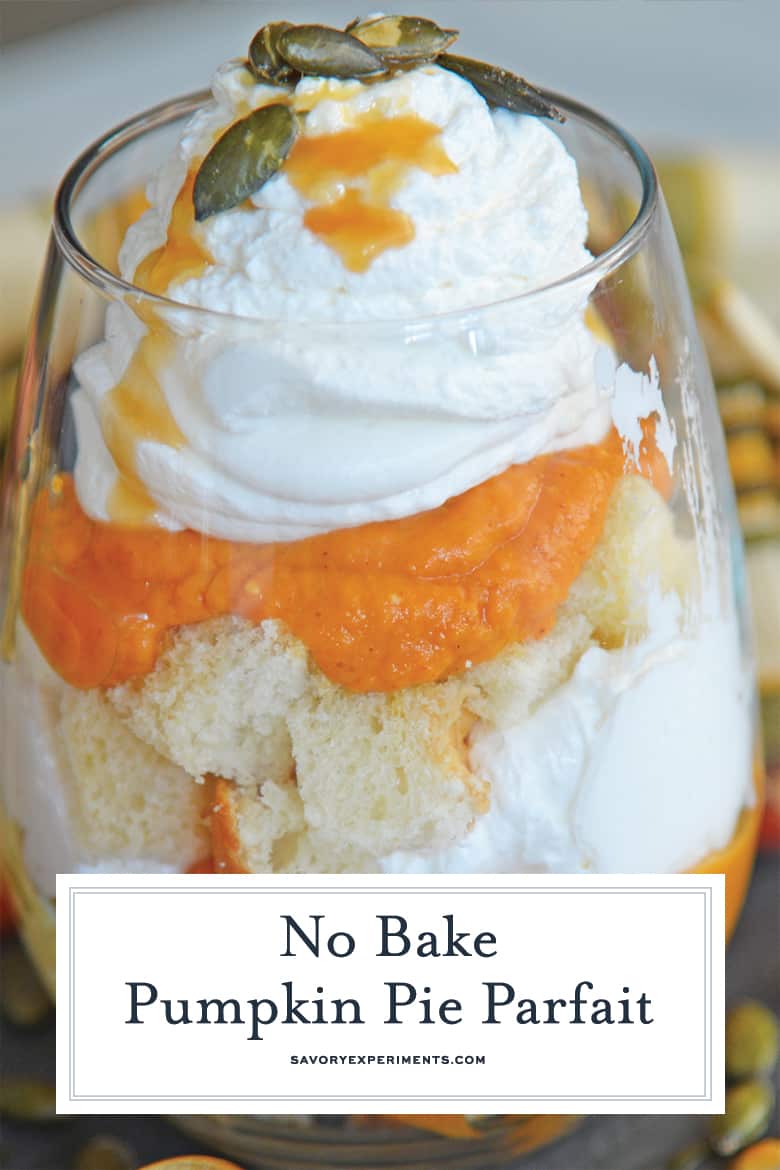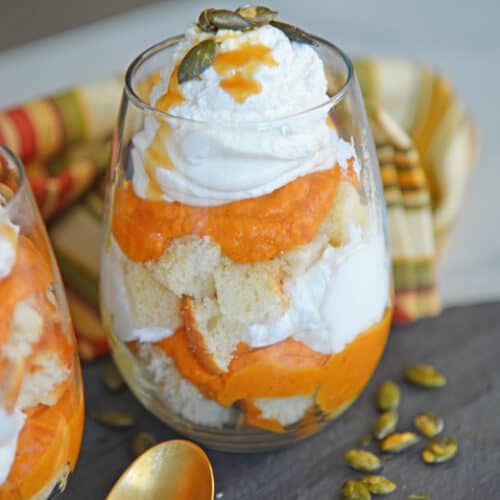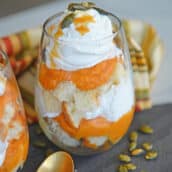 No Bake Pumpkin Pie Parfaits
Pumpkin Pie Parfaits are an easy, no bake and make ahead dessert that everyone will love and you won't beleive what we use for the "crust"!
Instructions
In the bowl of a stand mixer fitted with the paddle attachment or a large mixing bowl, beat cream cheese until soft and fluffy.

Add sugar, pumpkin pie spice, maple syrup and fine sea salt, mixing until fully blended.

Add pureed pumpkin 1 tablespoon at a time until fully incorporated. Place in the refrigerator until ready to assemble.

In a separate bowl, fold together whipped cream and vanilla yogurt. Refrigerate until ready to assemble.

When ready to assemble, layer cubed Hawaiian dinner rolls, pumpkin pie mix and whipped layer two times in two wine glasses, parfait cups, martini glasses or mason jars, ending with the whipped cream layer.

Top with caramel sauce and pepitas. Serving immediately.

If you've tried this recipe, come back and let us know how it was!
Nutrition
Calories:
623
kcal
,
Carbohydrates:
93
g
,
Protein:
16
g
,
Fat:
22
g
,
Saturated Fat:
13
g
,
Cholesterol:
80
mg
,
Sodium:
495
mg
,
Potassium:
626
mg
,
Fiber:
4
g
,
Sugar:
63
g
,
Vitamin A:
19704
IU
,
Vitamin C:
6
mg
,
Calcium:
310
mg
,
Iron:
2
mg