This recipe for Instant Pot Yogurt will be an absolute game-changer. Once you make it at home, I can guarantee you will want to make your own from there on out.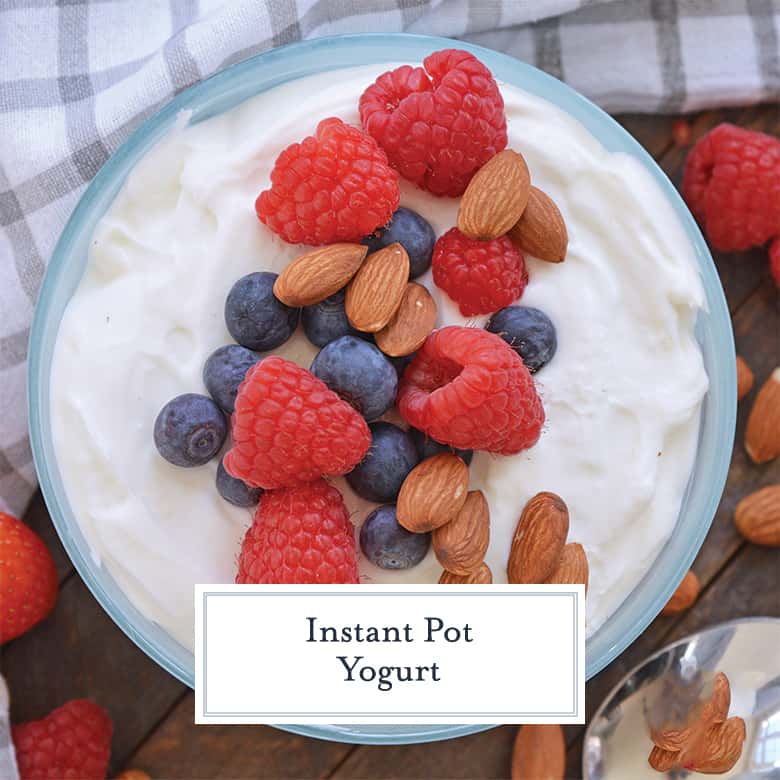 Making your own yogurt at home is easy, delicious, and super cost-effective. Forget stocking your shopping cart with an endless supply of yogurt tubs, cups, and pouches.
Yogurt is so darned delicious and popular in my house, that it sometimes feels like we are going through buckets of the stuff. Seriously, we love it. An endless supply would not be enough.
And it's no wonder as it is a great source of calcium and protein and many believe that it is good for promoting a healthy gut. (Something, we can all strive for.)
I use it in everyday baking and cooking. I will throw a dollop of it on Mexican food, use it to marinate flavorful grilled or baked meats, and sometimes a yogurt bowl for breakfast is just what I need. The perfect substitute for mayonnaise or sour cream.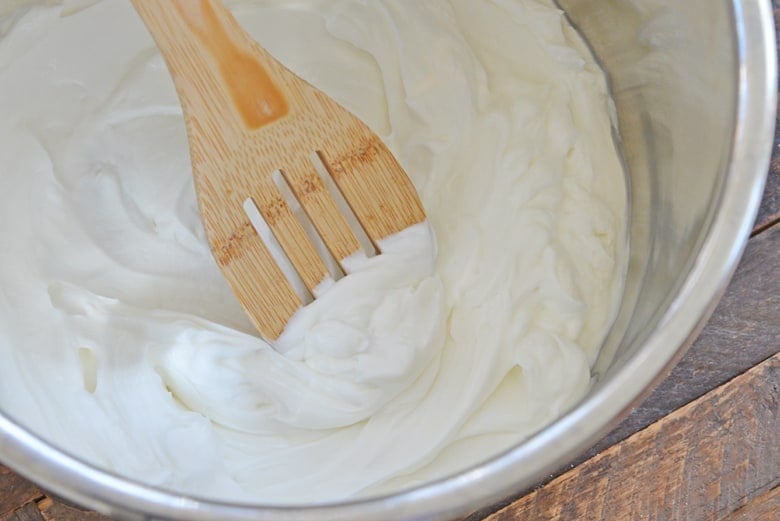 I have always, always, always bought yogurt from a store and that's when it hit me, why haven't I tried making this at home?
I was worried that it might be one of those things that simply wasn't worth the hassle, but after some research, I found otherwise. Turns out it is simple and relatively hassle-free. What a revelation!
How? Truth be told, there are multiple methods, but in the effort of saving time, I went with the Instant Pot method.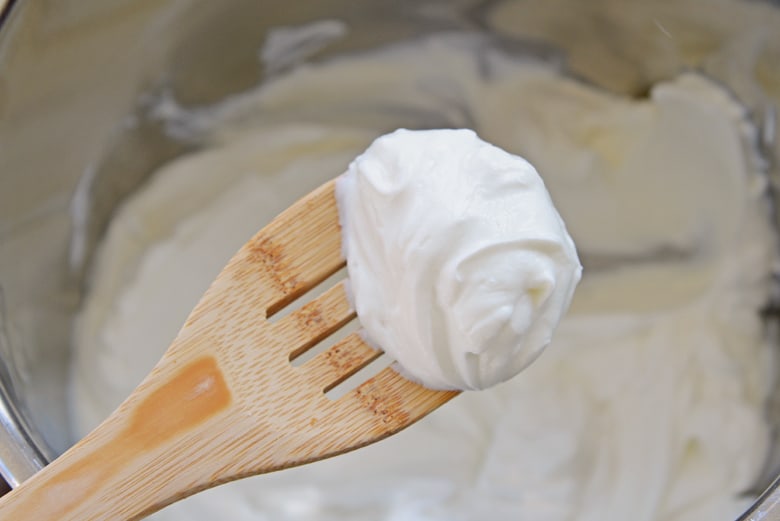 For those of you that are not familiar with an Instant Pot, know that this gadget knows no bounds. It is essentially an electric, tabletop version of a jack of all trades. It can slow cook, pressure cook, steam, make rice, saute and brown, warm and apparently, cook yogurt.
The yogurt button was always been there and honestly, been one of the buttons that was such a mystery to me that I paid it no attention. One of those things that are right in front of you but that you completely ignore. That is the case no more.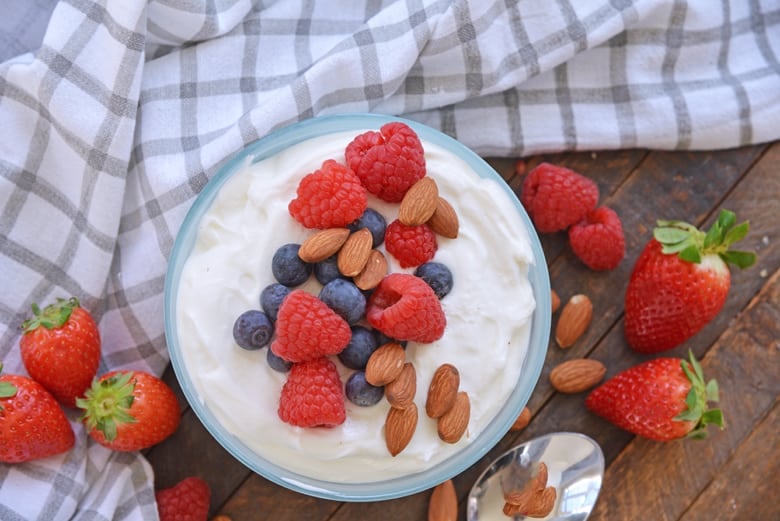 When making yogurt in the instant pot, there are two ways to do it: Cold-Start & Boil. Cold-Start requires dairy that is ultra-pasteurized because it isn't heating the milk during the process.
Basically, it kills off the scary stuff before you get started. These products can be difficult to find in some places so I went with the Boil method.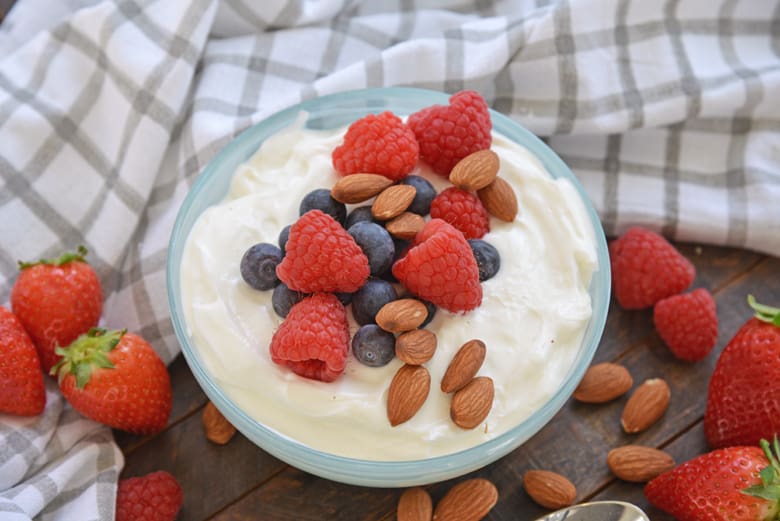 It should be noted that this only works for traditional dairy products. Fair warning: If you want to make yogurt with a different type of milk, non-dairy milk such as oat, almond, or coconut, you might have a few additional ingredients or steps to take like thickening agents and live active cultures. That recipe is for another time and place.
Now, fair warning, you do have to buy a small thing of yogurt before you make your first batch. These "live cultures" are going to go to work to make your milk yogurt.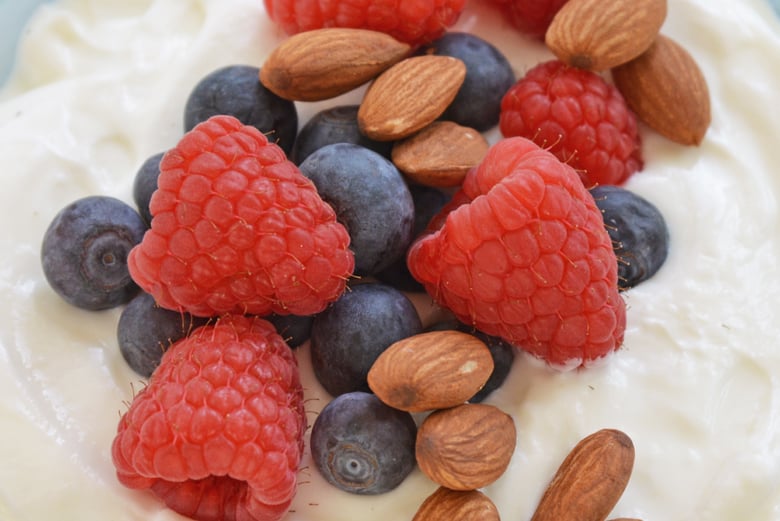 After the first batch, you can repeat the process with a tablespoon of your own homemade yogurt. This sounds silly- you need yogurt to make yogurt, but it is the same as needing a sourdough starter for sourdough bread or scobies for kombucha.
Now I will be honest with you, the process does take a bit of time. Thankfully, it is not active time. You are able to walk away and do other things or, you can be like me, and let it work it's magic overnight.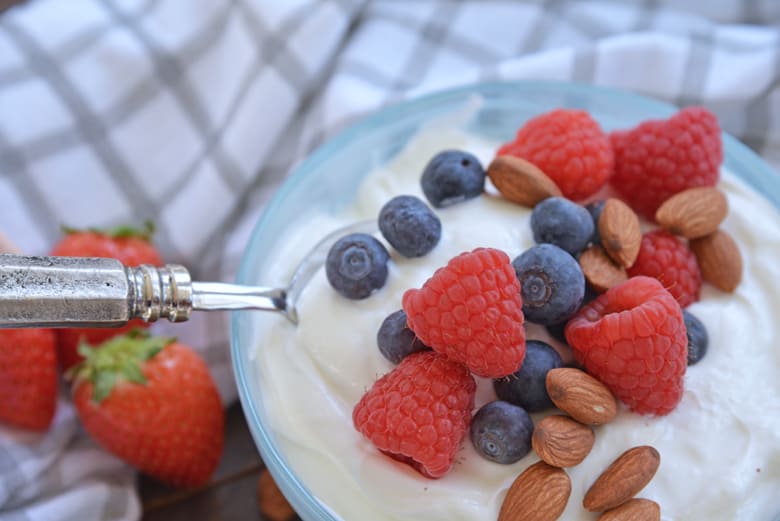 This recipe is for regular yogurt, but if you want a thicker version like Greek yogurt, all you need to do is strain it. You can wrap it in a few pieces of layered cheesecloth in a strainer over a bowl in the fridge for two days OR put it in a coffee filter, over a strainer, over a bowl (covered with plastic wrap) for two days. The longer it strains, the thicker it will get.
Your favorite jam, jelly, or fruit compote
Roasted nuts
Sliced, chopped, or whole fresh fruit
Good quality maple syrup or honey
Granola
Your favorite nut butter
Even more delicious yogurt toppings!
To make flavored yogurt, wait until it is strained and cooled before stirring in 1 tablespoon of flavored extract like vanilla, vanilla or lemon.
Some of my other favorite ways to use yogurt are in baking and cooking. My Greek yogurt salad dressing will blow your mind with it's creamy goodness. Shrimp Salad Avocados and Skinny Beef Stroganoff will have you swearing they are full of mayo. And Almond Lemon Cake and Chocolate Dunkaroo Dip are lightened up classics.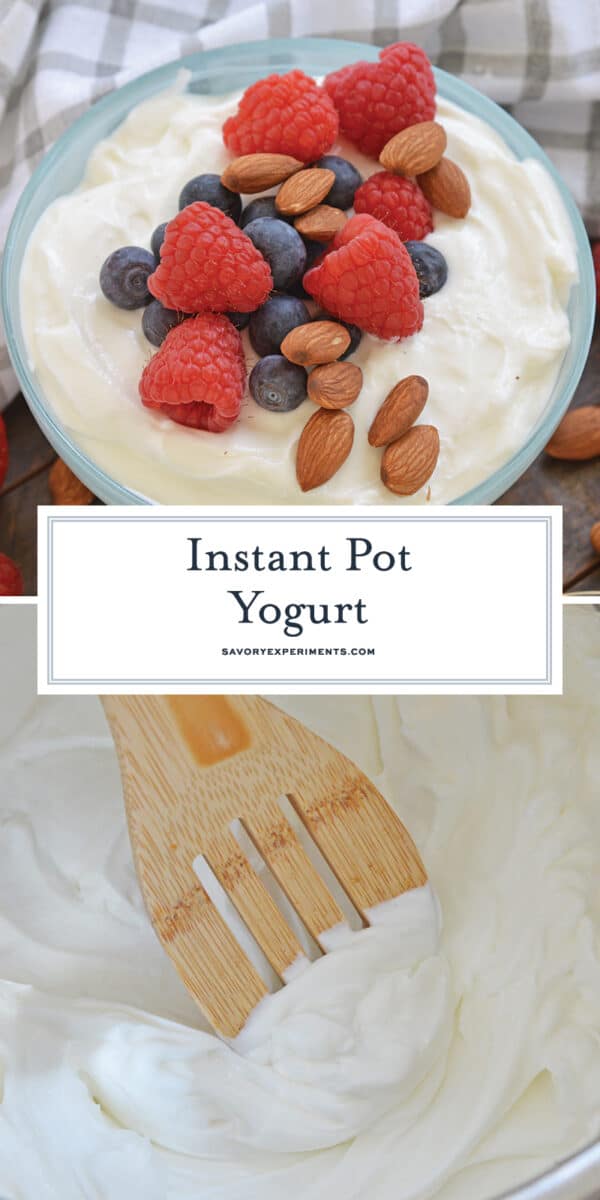 Before you get started, check out my Instant Pot for Beginners and Pressure Cooker Altitude Cooking Calculator, should you need it!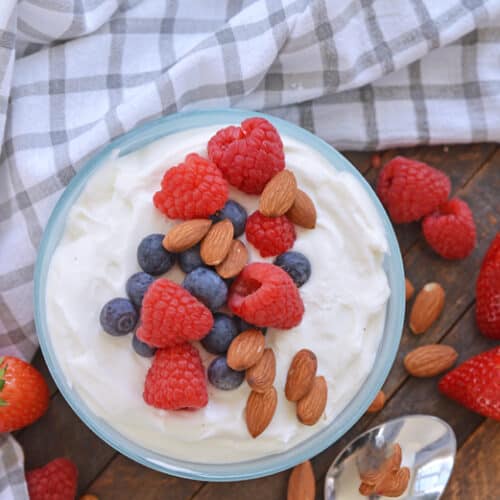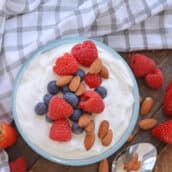 Instant Pot Yogurt
Making your own yogurt at home is easy, delicious, and super cost-effective. Forget stocking your shopping cart with an endless supply of yogurt tubs, cups, and pouches.
Equipment
Heat Resistant Rubber Spatula
Ingredients
8

cups

cold whole milk

2

tablespoons

plain yogurt with active live cultures (whole

, 2%, or skim will work!)
Instructions
Pour the milk into a 6-quart or an 8-quart insert. Close and lock the lid. Set your valve to sealing and press the "Yogurt" button until the screen reads "Boil." Let it do its thing for 30 minutes and then hit cancel until it turns off.

Grab some oven mitts or potholders and carefully remove the insert. Set it on a trivet, a folded over kitchen towel, or some other heat-safe surface.

Allow the milk to cool for about an hour stirring occasionally. You are looking for the temperature of the milk to drop down to 110F. This can be determined with a candy thermometer or an instant-read thermometer.

If you don't have either of those, drip a few drops of milk onto your wrist (old school baby bottle style.) If it feels warm, like body temperature, it is ready to go.

If you are unsure, best to err on the side of caution with this step. If it feels too warm/hot, let it cool a bit more. You don't want to kill off the live cultures in the yogurt.

Once the milk has reached 110F, stir the yogurt into the milk still in the insert. Return the insert to the Instant Pot.

Lock the lid in place. Set the valve to "Sealing." Hit the yogurt button and set the temperature to "Normal." The way you do this may vary by model. Set the timer for 8 hours.

When the cycle is complete, press cancel, remove the lid, and remove the insert. Use a spoon or a spatula to give the yogurt a stir and then transfer into one large, air-tight container or some small, single-serve containers. Let the yogurt cool in the fridge for 3 hours before serving.

If you want to add flavor or extract, do so after the yogurt has chilled and thickened.

This should keep for roughly 2 weeks in the fridge.

If you've tried this recipe, come back and let us know how it was!
Notes
For flavored yogurt, such as vanilla yogurt, add 1 tablespoon extract after yogurt has chilled. You can also stir in fresh fruit or jam, granola or other flavors and textures.
For thicker yogurt, place cooled yogurt in a strainer lined with cheesecloth or a coffee filter and allow to drain for 2-8 hours.
Nutrition
Calories:
152
kcal
,
Carbohydrates:
12
g
,
Protein:
8
g
,
Fat:
8
g
,
Saturated Fat:
5
g
,
Cholesterol:
25
mg
,
Sodium:
107
mg
,
Potassium:
330
mg
,
Sugar:
13
g
,
Vitamin A:
395
IU
,
Calcium:
282
mg
,
Iron:
1
mg