I realize that not many people will have the equipment, time or desire to make their own homemade Italian sausage.
I guess I must be crazy because it was a HAPPY day in my house when my meat grinder and sausage stuffer came in the mail! Yippee for blogger mail!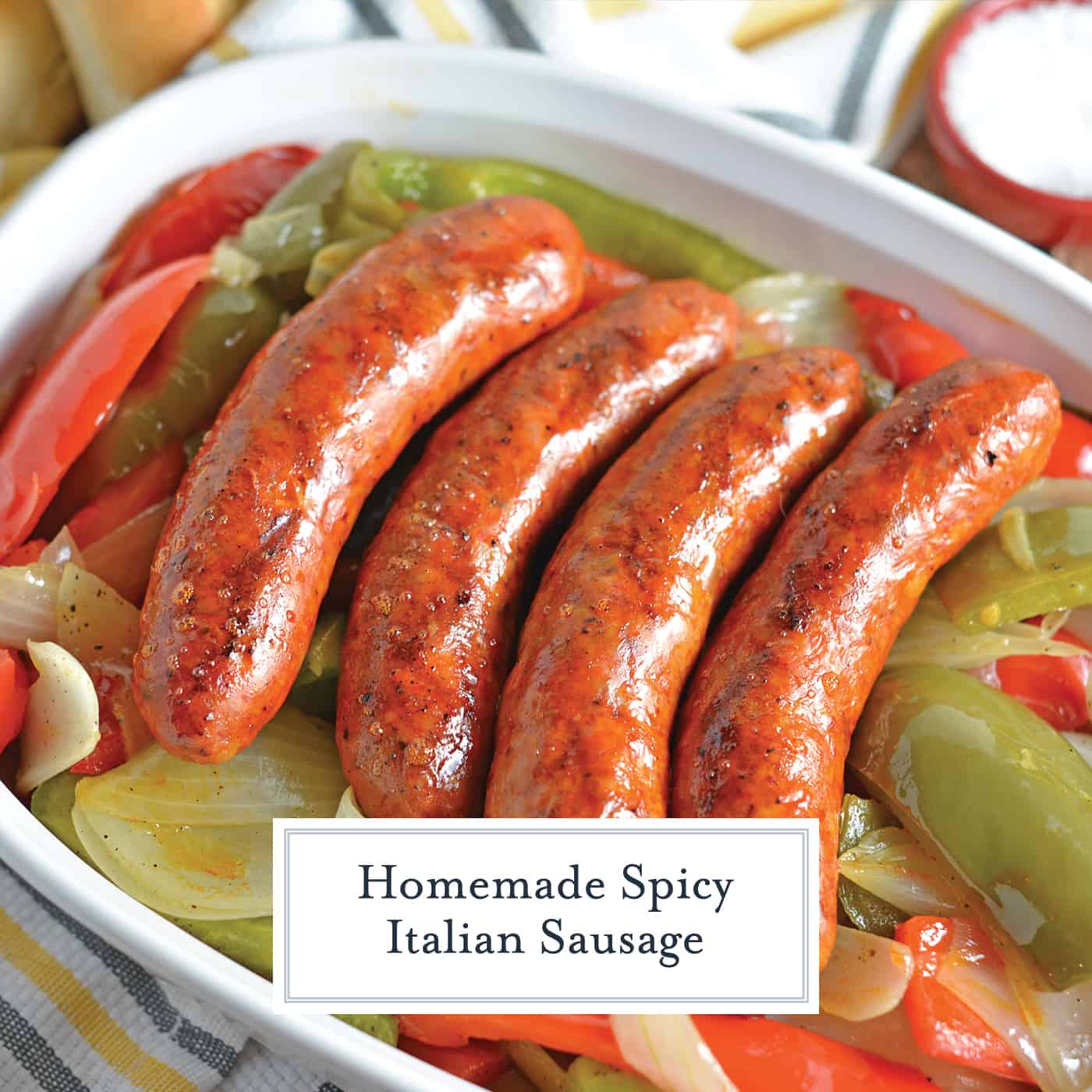 Learn how to make Homemade Italian Sausage, a fun and fulfilling process. Adjust the heat and the ingredients for a custom blend every time!
I'm a weirdo, I know, but I beleive part of being a good cook is knowing how to actually make ingredients as well as cook them.
If you've ever met me in person, you'll hear all about making your own butter and mayonnaise, two things I refuse to buy at the store. Two things I happen to be very passionate about.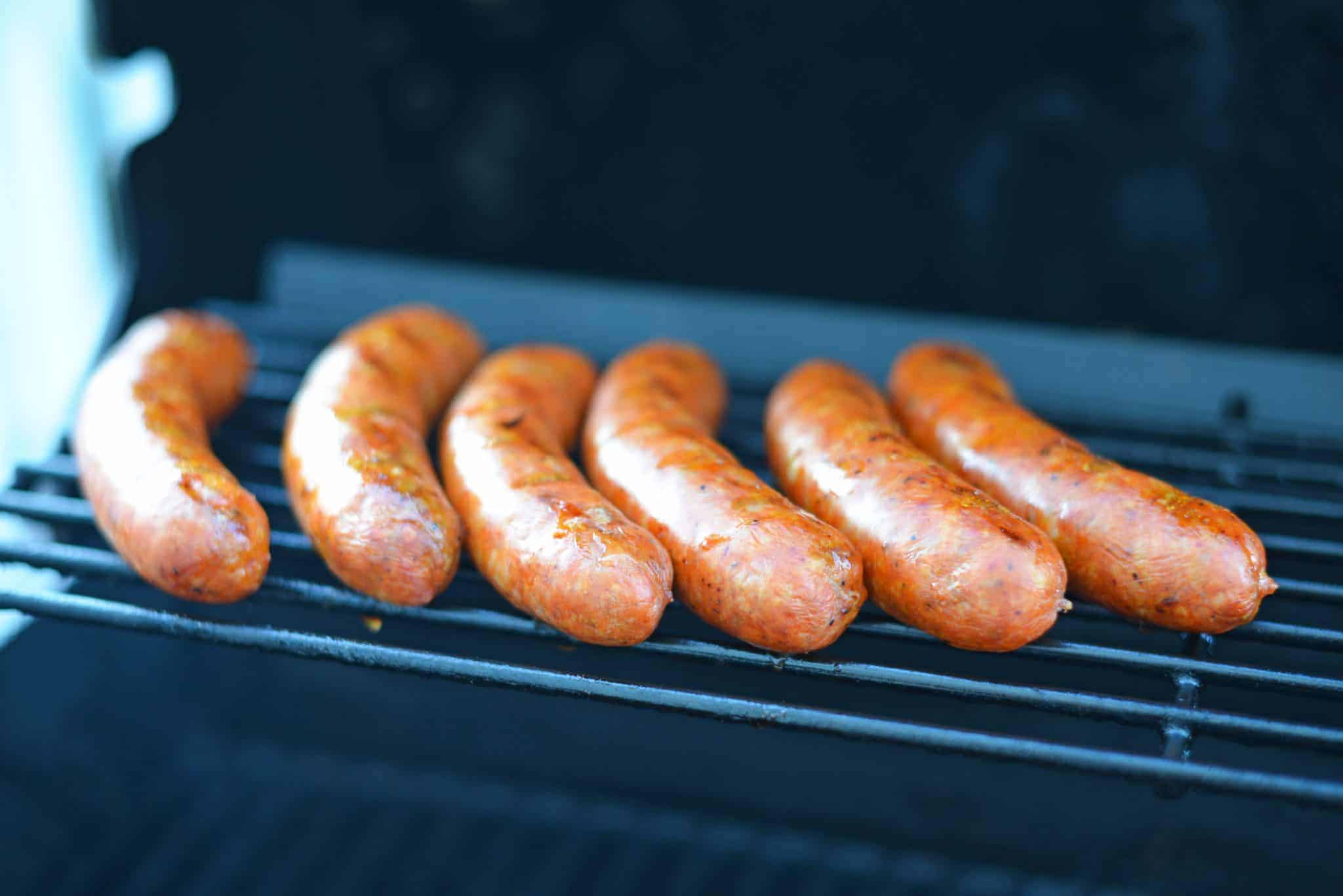 If you have a KitchenAid, both attachments will cost you about $100. You can also buy a hand powered meat grinder that is a lot cheaper and attaches to any countertop.
A sausage stuffer is nice, but you can always form the meat into patties or meatballs instead of using a casing. If you do choose to use a casing, I like natural hog products, kept good in salt and 100% natural.
You will also need a way to dry your sausage and apparently there is a specialty item for just this purpose, however I fashioned my own using a laundry drying rack wrapped with aluminum foil. Just call me MacGyver.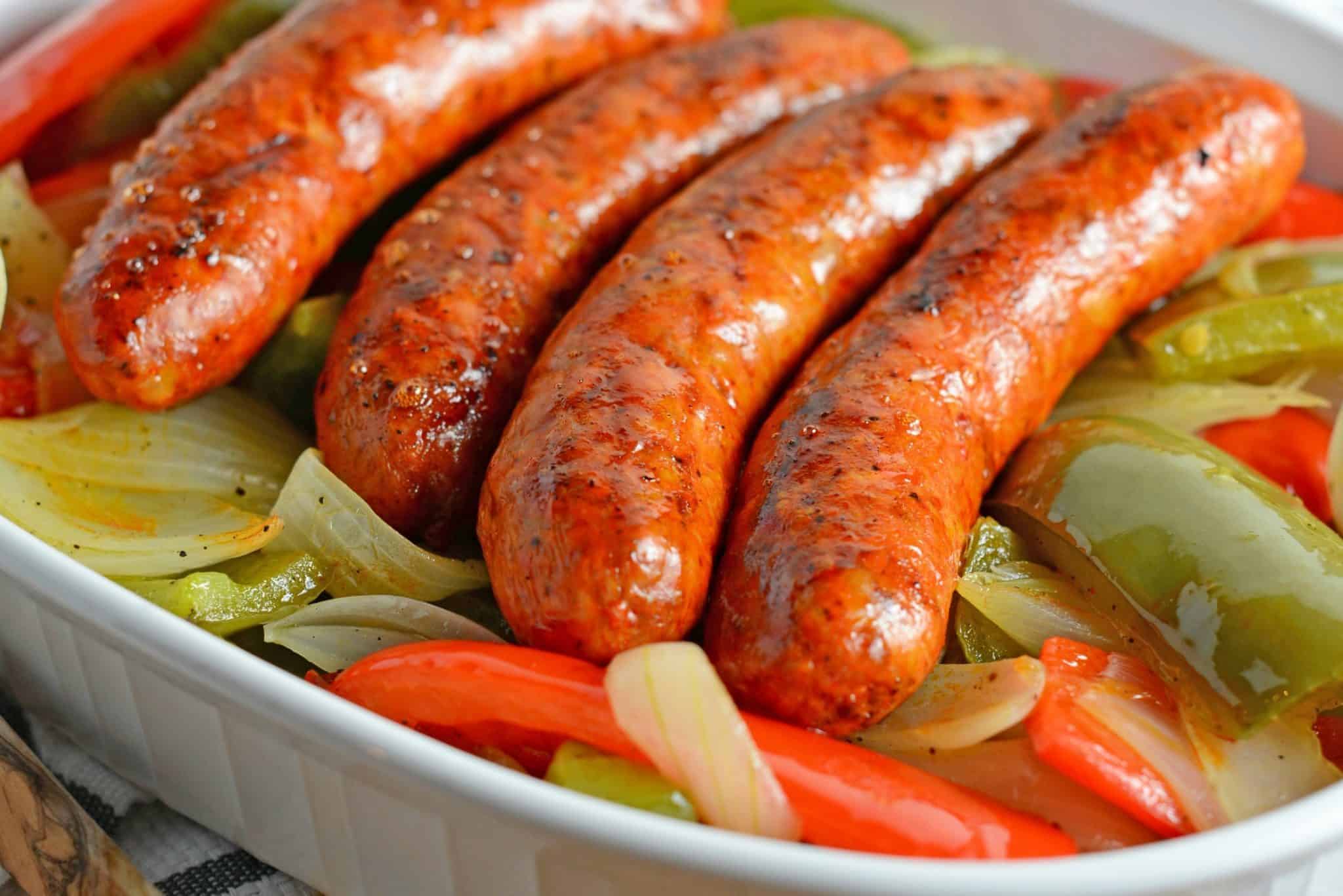 Sausage making isn't a tedious process, in fact it is kind of fun and can easily be a family affair. You will certainly need more than two hands at times.
Plan for a few hours, but note that your sausage won't be complete until the following day.
Other important tips for perfect homemade Italian sausage are to keep everything, including all of your utensils and ingredients, very cold. This prevents ingredients from sticking to the grinder and stuffer.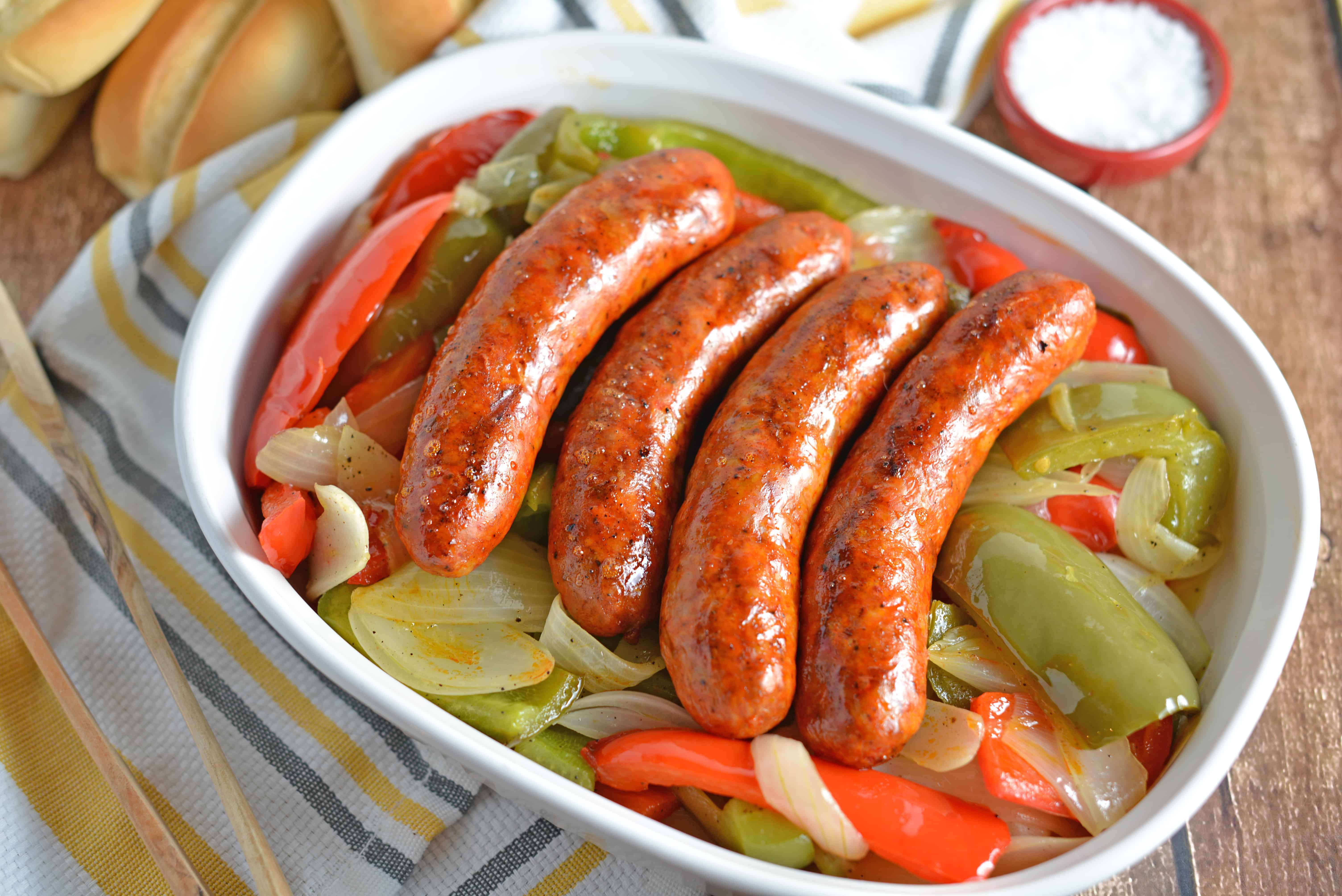 It also allows for easier clean up. Additional ingredients like garlic, wine, fennel and crushed red pepper can be adjusted to your taste. The only absolutely essential items for homemade Italian sausage are a fatty pork shoulder and salt.
During my first try at homemade italian sausage making I thought that the finer the meat, the better the blend would be. Turns out that it depends on the type of sausage you are trying to make.
I double grinded, however Italian sausage is better with a single coarse grind. While the overall taste was good, the texture was off, so don't make my mistake.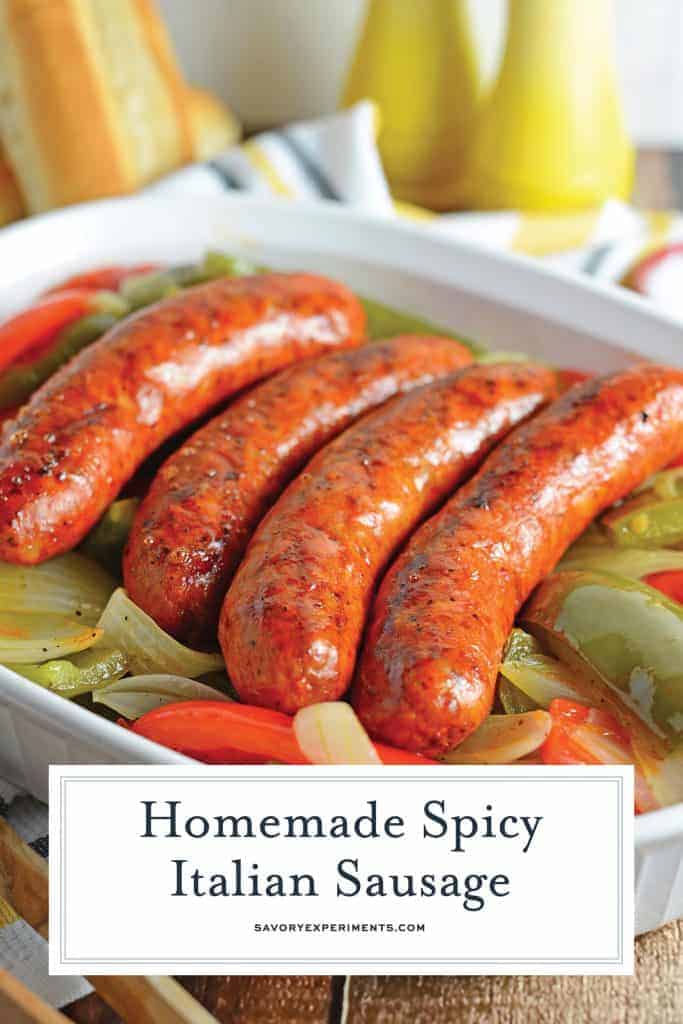 Here are a couple of recipes you can use your Homemade Italian Sausage in: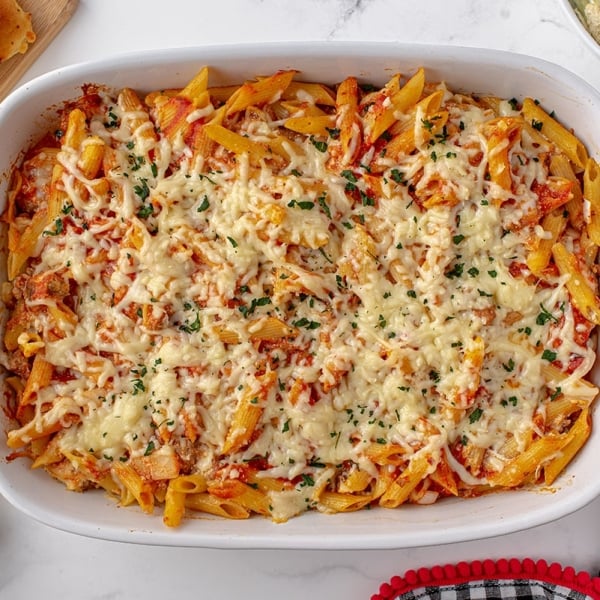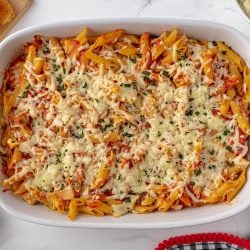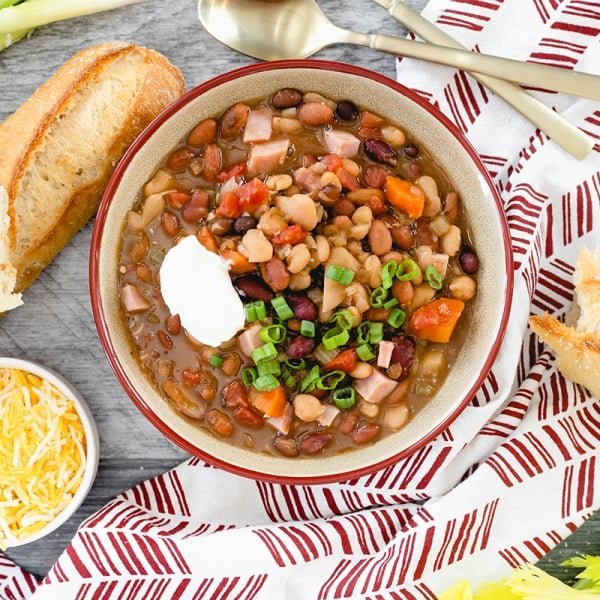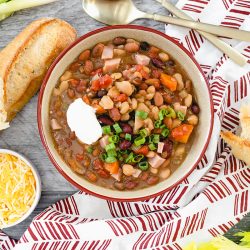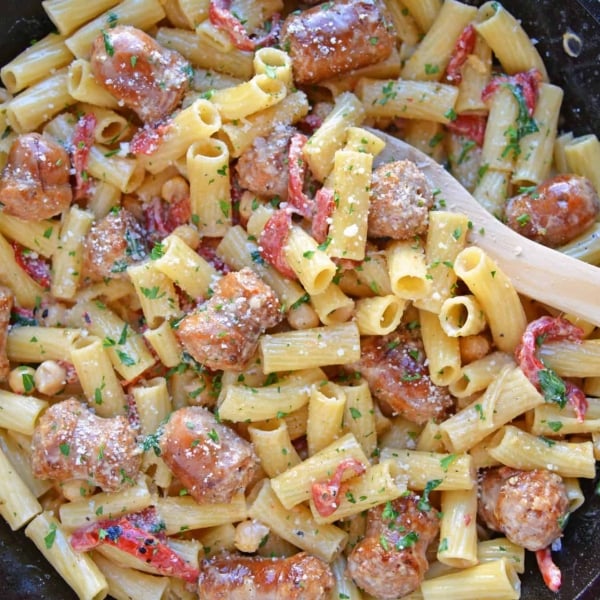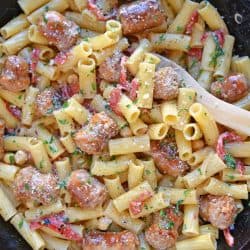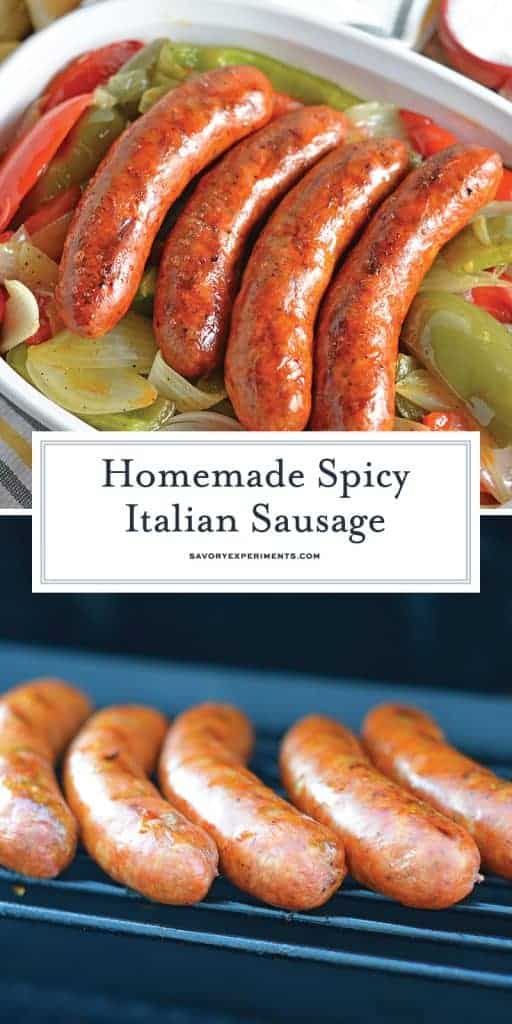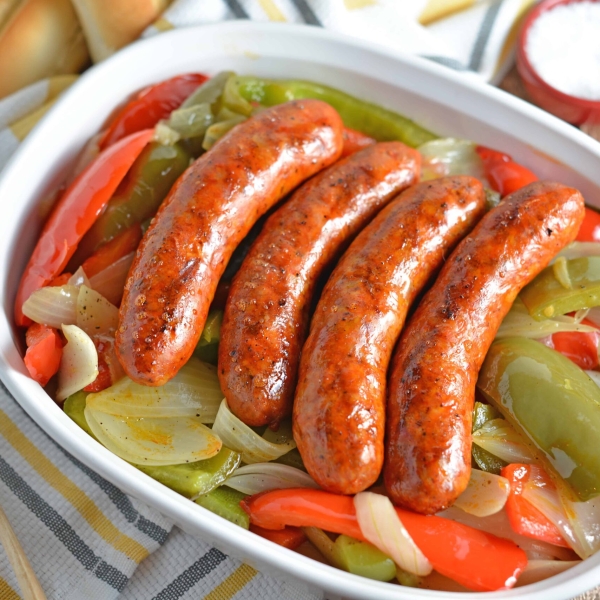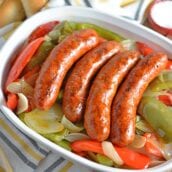 Homemade Spicy Italian Sausage
Learn how to make Homemade Italian Sausage, a fun and fulfilling process. Adjust the heat and the ingredients for a custom blend every time!
Instructions
Start by putting your pork shoulder, a large metal or glass mixing bowl, meat grinder with course plate and sausage stuffer into the freezer for 1-2 hours.

While items chill, toast fennel seeds in a small frying pan over low heat. Continuously stir until seeds are fragrant and lightly browned. In a small mixing bowl combine salt, garlic, parsley, white pepper, cayenne, fennel seed, crushed red pepper, paprika and onion powder. Measure out red wine and red wine vinegar and place into the refrigerator to chill.

Remove the pork shoulder and cut into 2 inch cubes. If the piece is fatty then cut a little smaller; one inch cubes. Toss combined spices with meat, coat well. Place into the metal bowl and return to the freezer for 20-30 minutes.

While in the freezer you can start to prepare your sausage casings (if you are using sausage casings). They look fragile and thin, but they are hearty and tough! It will take a lot to rip one, so there is no need to be delicate. Remove about 12-15 feet of sausage casings and place into a bowl of lukewarm water. Rinse well, drain water. Repeat until water is clear. Carefully run water through the inside of each casing. Cover casings with fresh water and set aside.

Remove meat grinder and coarse plate from the freezer. Assemble grinder and use another large metal or glass mixing bowl to catch the ground meat.

Remove cubed meat from freezer and start to grind away! If you are using a KitchenAid I recommend a speed of 4 or 6. If you have two sets of hands, you can move quicker.

When finished grinding, mix meat with red wine and red wine vinegar using your hands, a meat mixer or the paddle attachment of a stand mixer. An electric hand mixer will not work for this purpose. Place mixture back into the freezer for 20 minutes.

If you are not stuffing, you can form into balls or patties. Allow to sit for 2-3 hours at room temperature* to cure and then refrigerate overnight before cooking. If you cook them too soon the wine and vinegar will not have enough time to absorb into the meat and will seep out under heat.

If you are casing, assemble the stuffer. Thread one length of sausage casing onto the stuffing. Tie the end into a small knot.

Using a KitchenAid, I recommend a speed of 4. You will need one person to guide the casing and stuffed sausage into a bowl and another person to put the ground meat into the stuffer at the top.

Stuff away! Each casing will be a different length. Go ahead and fill each casing and don't worry about creating links until after you are finished. Stop stuffing before you reach the end of each casing so you can tie another knot as close to the meat as possible.

When all meat is stuffed you can twist off links in your desired length. Alternate directions with each link and twist at least 4-5 times each time.

Hang them out to dry! Be creative with how you chose to dry your meat. I would suggest doing this inside or in a garage instead of outdoors due to insects and other animals wanting to nibble on your hard work. As previously mentioned, I used my laundry drying rack and aluminum foil. Also place a towel underneath the drying rack to catch any drips. Allow to dry for 2-3 hours.

If you see any air bubbles you can puncture them with a sterilized sewing needle.

Refrigerate for 24 hours before cooking or freezing. The meat will congeal into the stuffed delicacy we know and love… sausage!

If you've tried this recipe, come back and let us know how you liked it or leave your own sausage making tips!
Notes
The CDC recommends that raw foods not be kept out for longer than 2 hours, however we have found that since the meat is so cold while processing, it holds the temp until 3 hours. If you feel more comfortable stopping the curing process at 2 hours, just pop them into the fridge then.
Some folks will use a curing powder or prague powder, which is pink and helps to preserve meats. We do not use this because we either use the sausage or freeze it immediately and are trying to avoid the use of additives and preservatives to make our own. You can, however, add a small amount to your own sausages if you wish. You only need 1 ounce for every 25 pounds of meat, for this recipe that is only .2 ounces (about 1 1/4 teaspoons). Add this in with the other spices in step #7.
Please note the color will also be a tad more rosy. This is the same curing compound used to make Homemade Corned Beef.
Nutrition
Calories:
470
kcal
,
Carbohydrates:
3
g
,
Protein:
15
g
,
Fat:
5
g
,
Saturated Fat:
1
g
,
Cholesterol:
49
mg
,
Sodium:
532
mg
,
Potassium:
370
mg
,
Fiber:
1
g
,
Vitamin A:
1695
IU
,
Vitamin C:
2.6
mg
,
Calcium:
30
mg
,
Iron:
1.8
mg