Chances are you have just Googled Gettysburger and your search has led you here.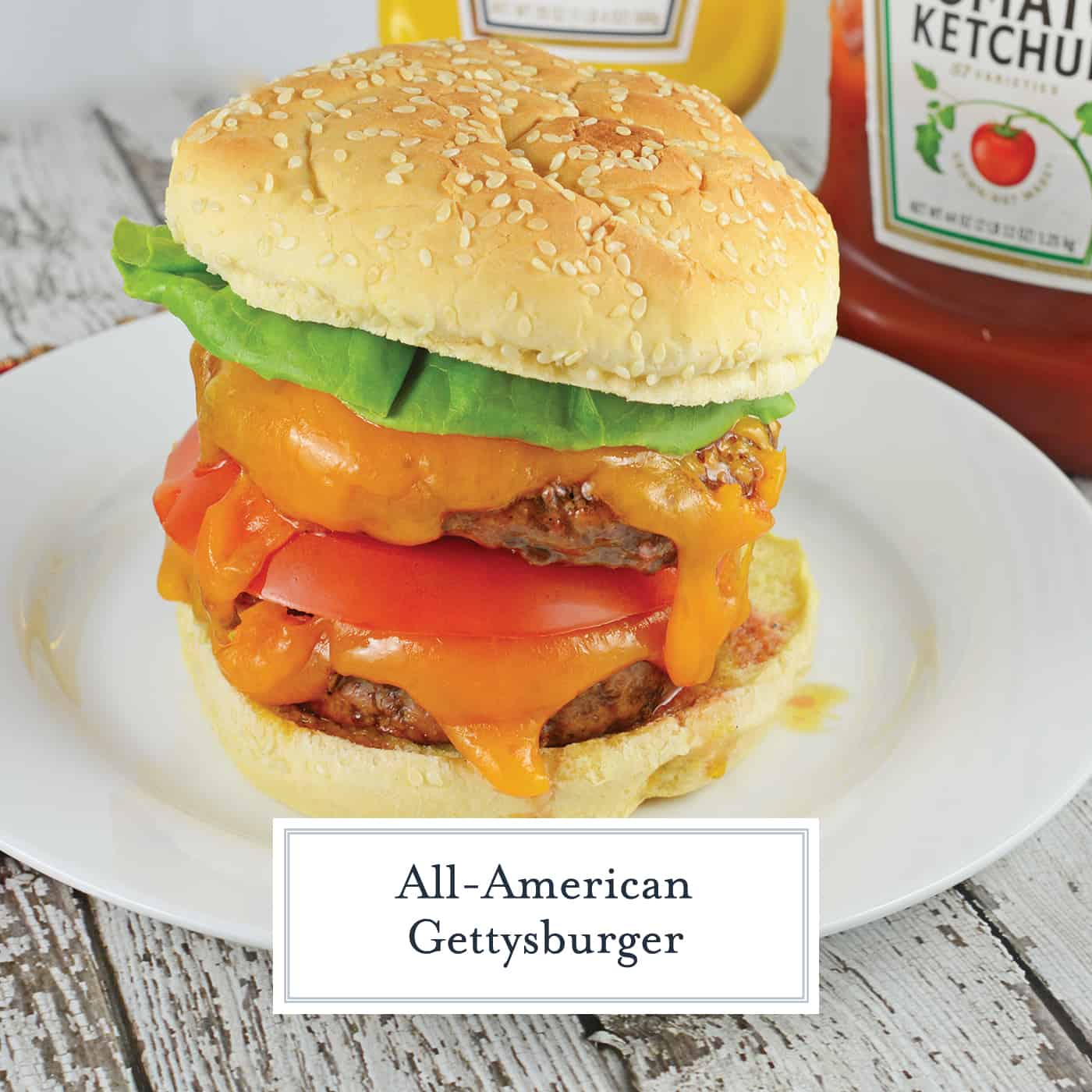 Do you love Gettysburger? I love Gettysburger! Everyone loves a Gettysburger!
Well, Scandal fans, I'm sorry to disappoint, but Gettysburger (in DC) does not exist. I've been told since there is one in Gettysburg, PA, but it is not the one referenced in the show.
I know what just happened. You Googled "Gettysburger" after watching your favorite show and seeing them bite into the juicy deliciousness. Maybe with some fries? Onion rings?
And now you want some too.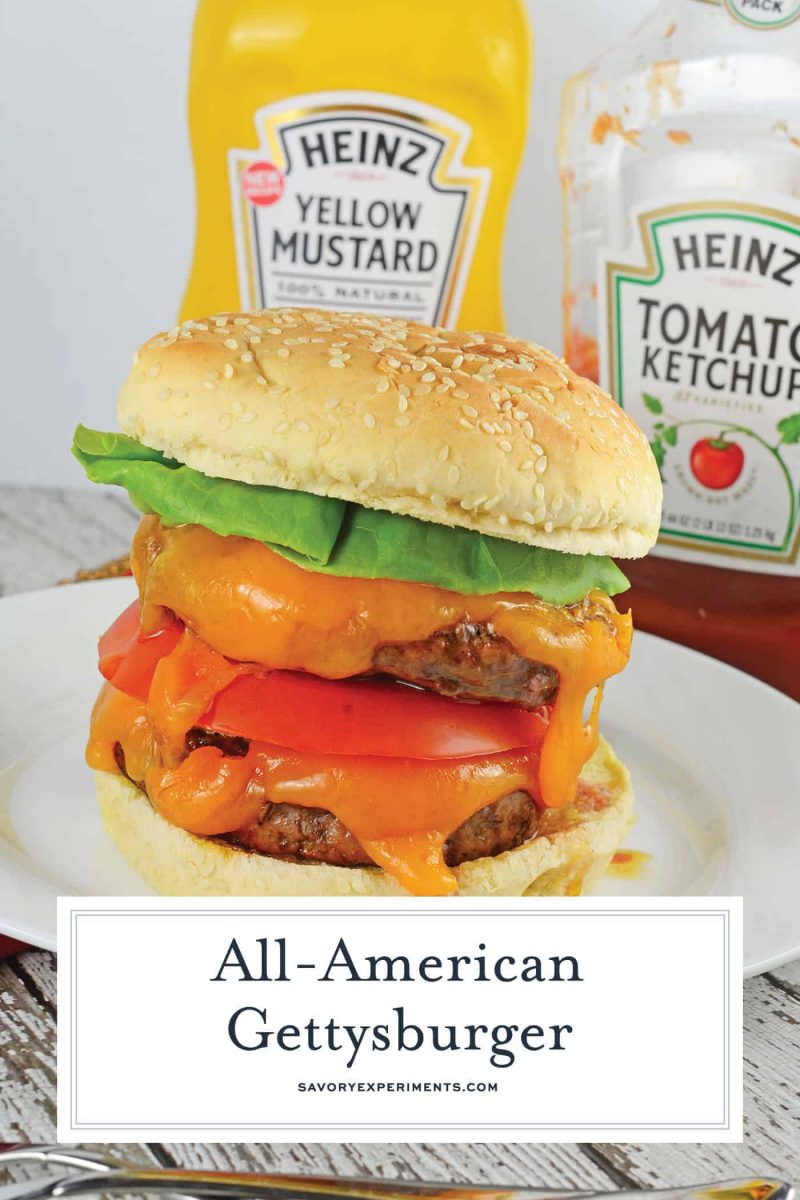 So you hopped online to find out where the nearest Gettysburger is and I'm here to disappoint you.
I'm SO sorry. Don't shoot the messenger.
Before you get all sad, read on to see what I envision Gettysburger looking like AND make sure to tell me what YOU think it looks like in the comments!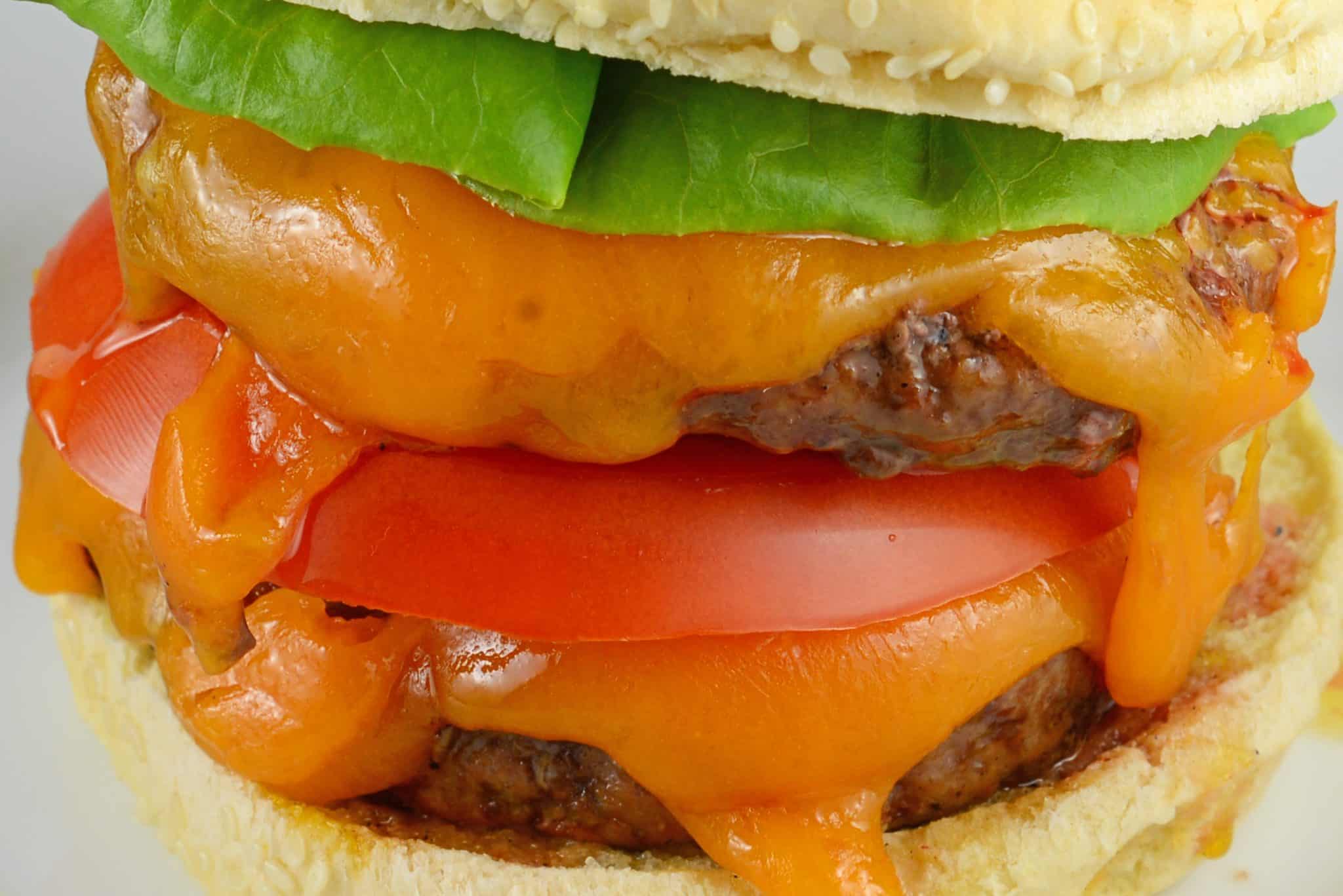 I struggled with this one. Is a Gettysburger sweet and spicy, like Scandal, white hats versus black?
Maybe some honey habanero pickles, a buffalo sauce with sweet caramelized onions?
Smoke and mirrors, like most of DC, thick-cut smoked bacon, BBQ sauce and a smoked cheddar? Gouda, perhaps? I'm making myself hungry just thinking about it…
Or is it "all-American" because let's be honest, actual Gettysburg is some of the most hallowed ground we have the in United States?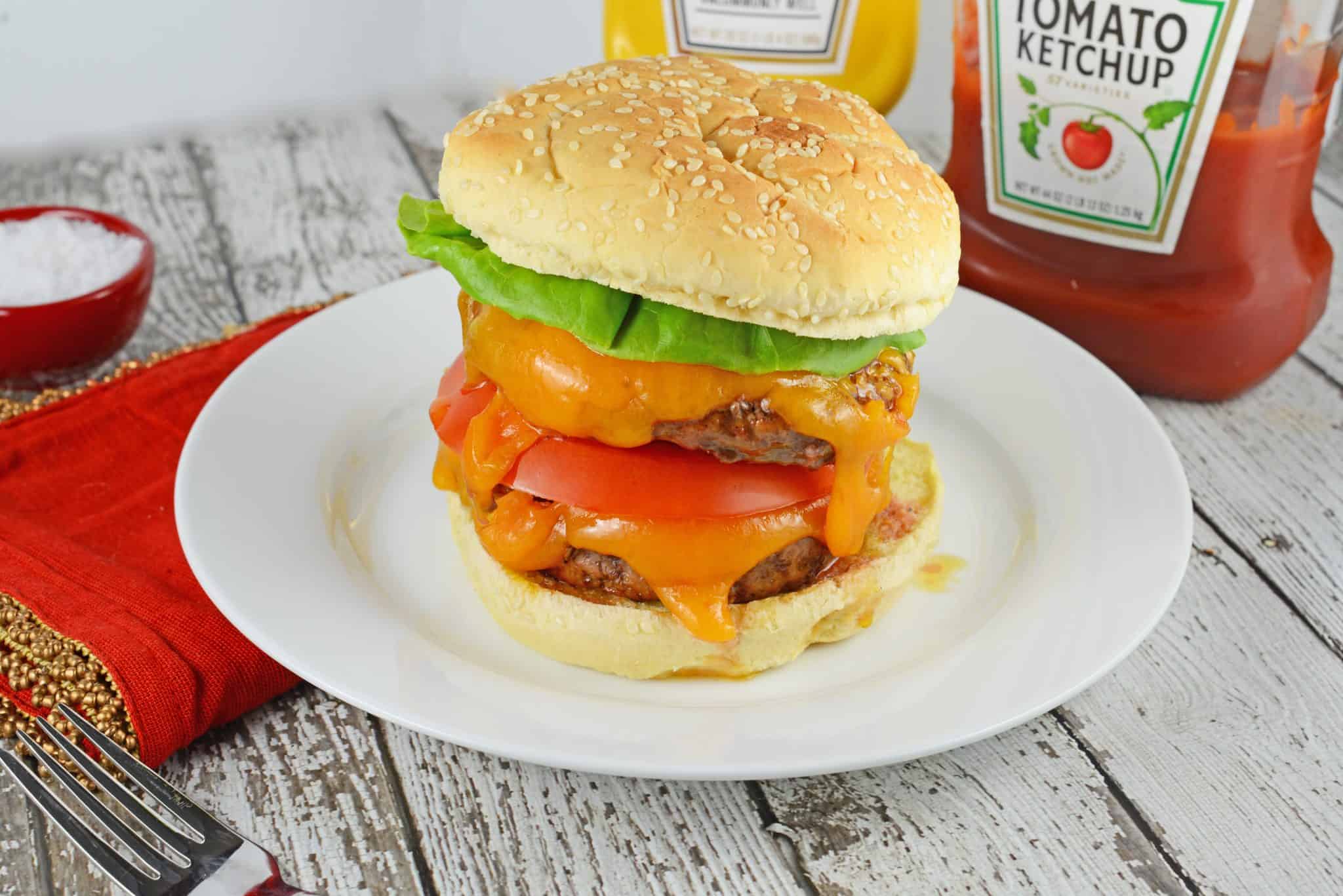 I decide to play it safe and landed with all-American. My idealistic burger is two all-beef patties with cheddar cheese, pickles, lettuce, ketchup and mustard on a sesame seed bun.
Just a straight up double cheeseburger, my foodie friends. Although I did opt to use my honey habanero pickles because they are delicious. Dill pickles will work just fine as well.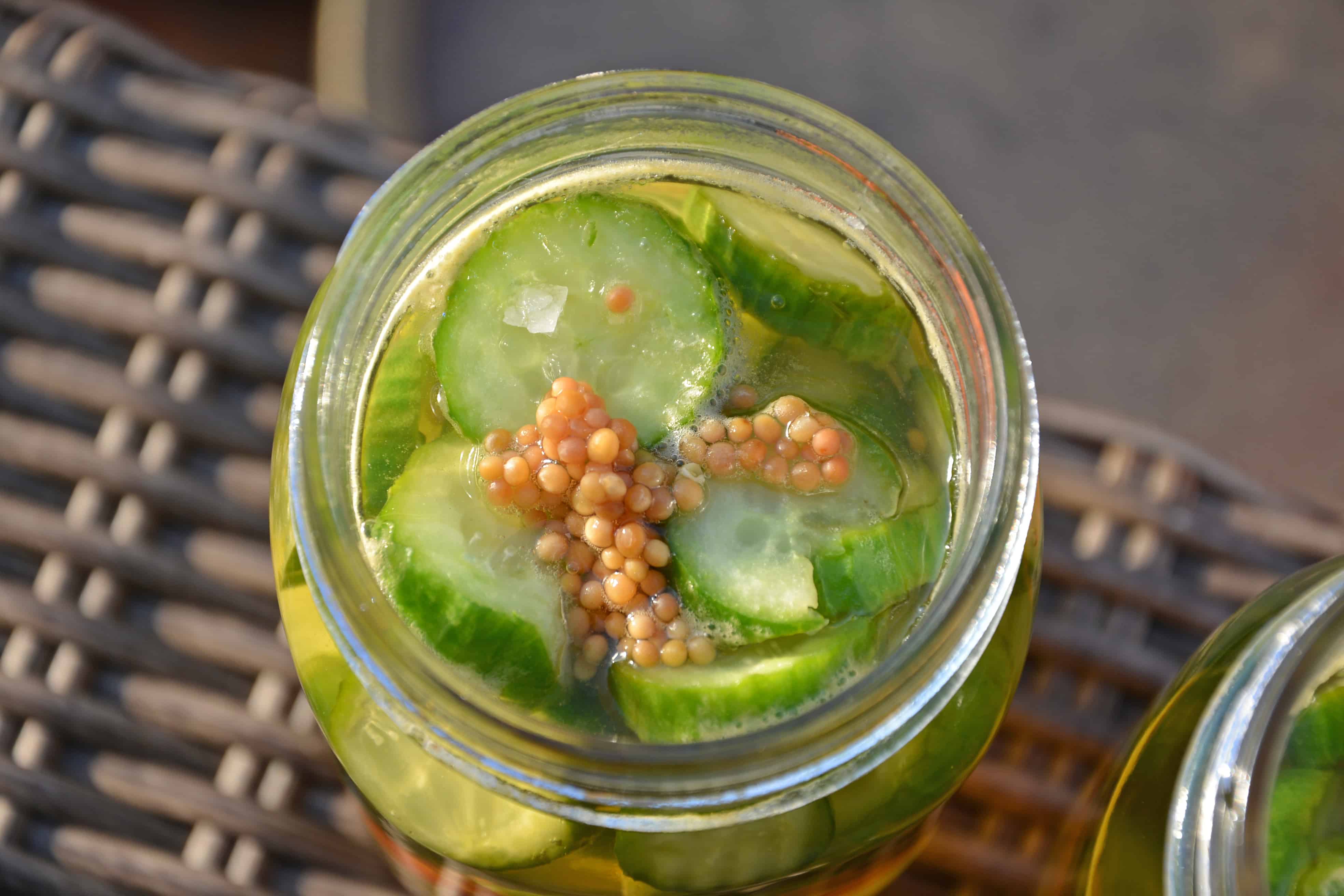 Before you get started creating your own Gettysburger, make sure to check out my Tips to Creating the Perfect Hamburger!
Now get back to binge watching Olivia Pope. And don't tell me what happens. I'm only on season 5.
I'm sure she is doing something fascinating like saving the world, making popcorn or drinking wine out the fanciest wine glasses you ever did see.
Make sure to pair your Gettysburger with a fabulous side dish like…
Or Some non-show related side dishes…
Now that we are talking about it… I'd love some recommendations for more shows to binge watch. Because after I'm done with Olivia, I'll need something new!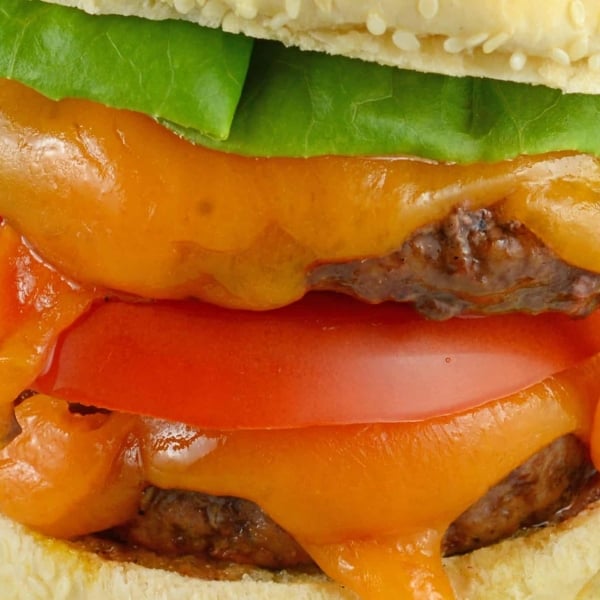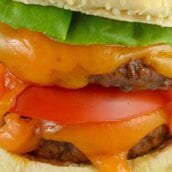 Gettysburger
Do you love Gettysburger? I love Gettysburger! Everyone loves a Gettysburger!
Instructions
Preheat grill for high heat and lightly oil grate.

In a medium bowl, toss together ground beef, salt and pepper. Form into patties.

Place patties on the prepared grill. Cover and cook 6 to 8 minutes per side, or to desired doneness. Allow to rest for 4-5 minutes before serving.

Assemble using 2 slices of cheddar cheese and 2 patties per burger.

If you've tried this recipe come back and let us know how it was!
Nutrition
Calories:
922
kcal
,
Carbohydrates:
22
g
,
Protein:
57
g
,
Fat:
65
g
,
Saturated Fat:
29
g
,
Cholesterol:
219
mg
,
Sodium:
1296
mg
,
Potassium:
721
mg
,
Fiber:
1
g
,
Sugar:
3
g
,
Vitamin A:
560
IU
,
Vitamin C:
0.6
mg
,
Calcium:
519
mg
,
Iron:
6.3
mg