Perfectly creamy without being overly sweet, this Pumpkin Cream Cheese Frosting is perfect for all of your fall baking needs!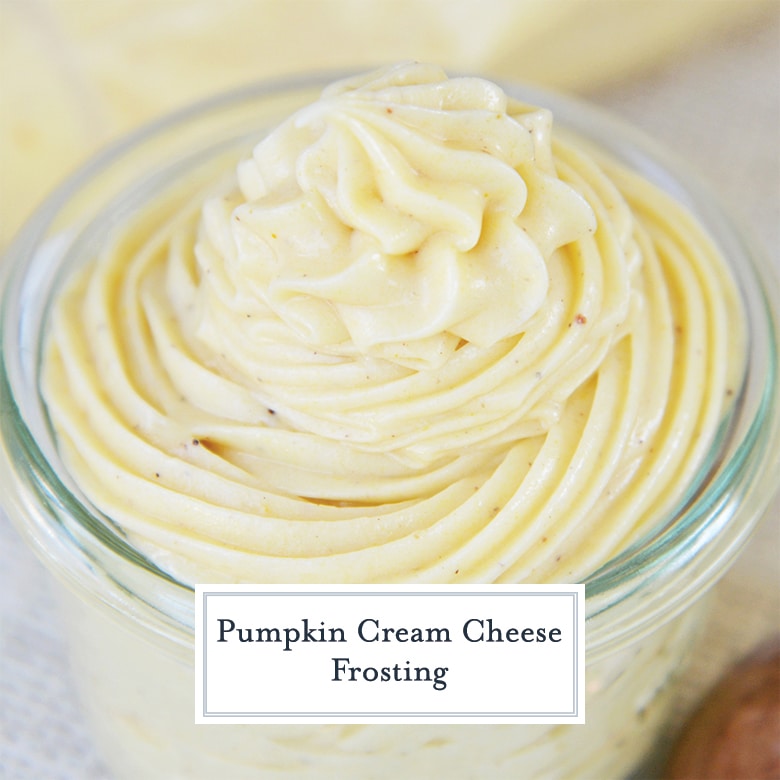 I've decided that my favorite frosting ever is cream cheese. So it was no surprise when I decided to transform my savory pumpkin cream cheese into frosting form to use on my Pumpkin Spice Roll.
Cream Cheese Frosting vs. Buttercream Frosting
The key difference between the two is, you guessed it, cream cheese. Buttercream is what you are probably most familiar with. It has a base of butter (and sometimes shortening) and powdered sugar, and that's what gives it it's firm consistency.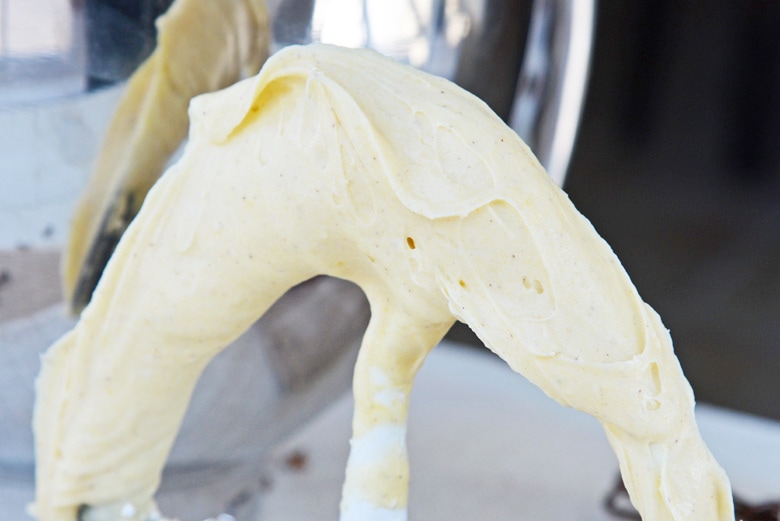 However, when it comes to cream cheese frostings , the cream cheese because the stabilizer. Or sometimes like in this Pumpkin Cream Cheese Frosting recipe, it uses a combination of both butter and cream cheese.
How to Make Pumpkin Cream Cheese Frosting
If you've ever made frosting (whether buttercream or cream cheese) this recipe will be a no brainer for you. It's as simple as combining the ingredients, but I do have a few tips to help you out.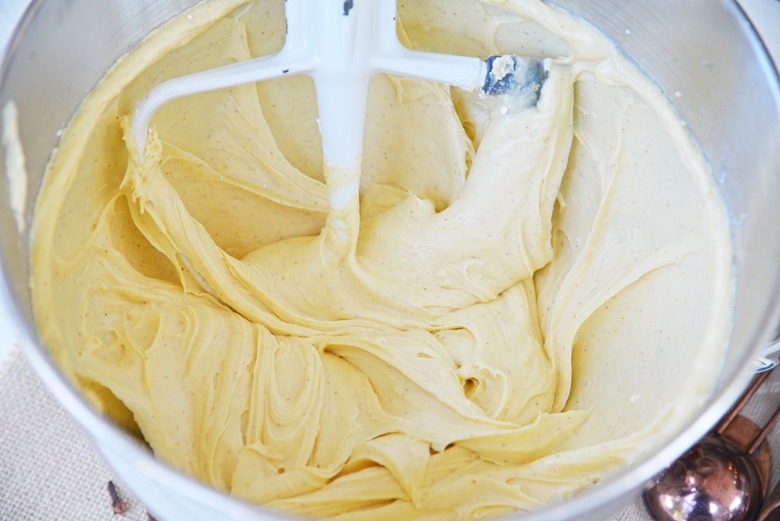 Make sure that your butter is well softened! You definitely don't want it melted, but you want it soft enough to be fully incorporated into the rest of the ingredients. No one wants big chunks of butter in their frosting! I like to let mine get to room temperature rather than microwaving (you don't want to accidentally melt it!) but because that takes longer, you can certainly just soften in the microwave if you're in a rush.
Make sure that your pumpkin cream cheese is softened as well, for the same reasons as above.
Make sure to refrigerate for at least an hour after making. Frosting pipes (or spreads) much better when it has a stiffer consistency.
After you've frosted or filled your cake with this pumpkin cream cheese frosting, make sure to store it in the refrigerator until you're ready to serve it. Because cream cheese is a dairy product, it needs to stay refrigerated.
Uses
Anything that you'd use regular frosting or cream cheese frosting on, can be substituted for pumpkin cream cheese frosting.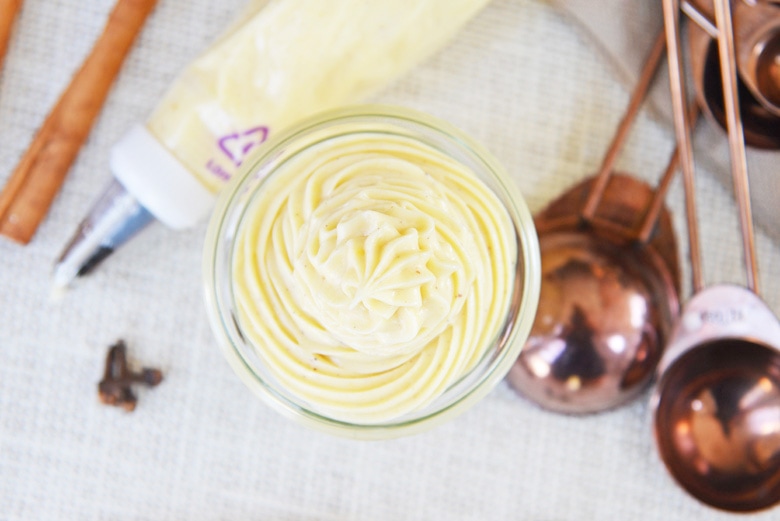 Cakes, cupcakes, breads, cookies, pies… eating it straight out of the bowl with a spoon. We won't judge!
Here are some ideas on what to use it on: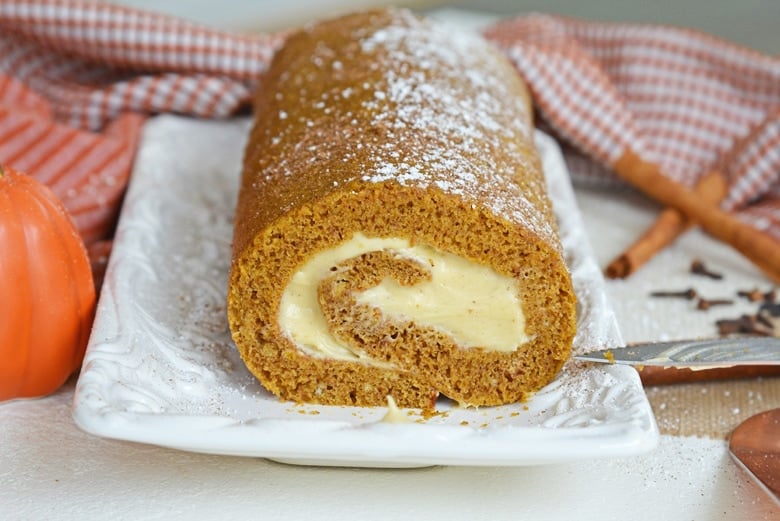 My favorite way to use this frosting is to put it into a piping bag with a pretty tip on it. It's an easy way to make your desserts look way fancier then they actually are!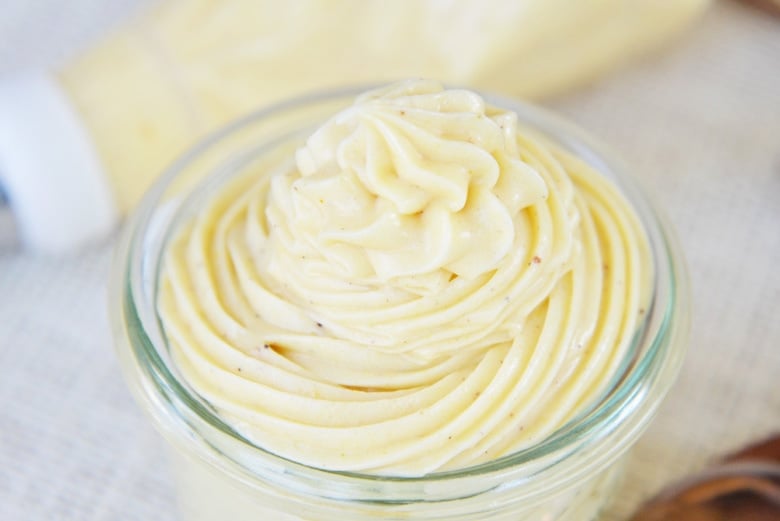 If you don't have the piping bags or an icing tip, you can simply cut the corner off of a ziplock bag and achieve the same end result. There are so many fun ways to frost a cake!
If you're adding your pumpkin cream cheese frosting to a cake roll, an angled spatula or even a rubber spatula would work well, too.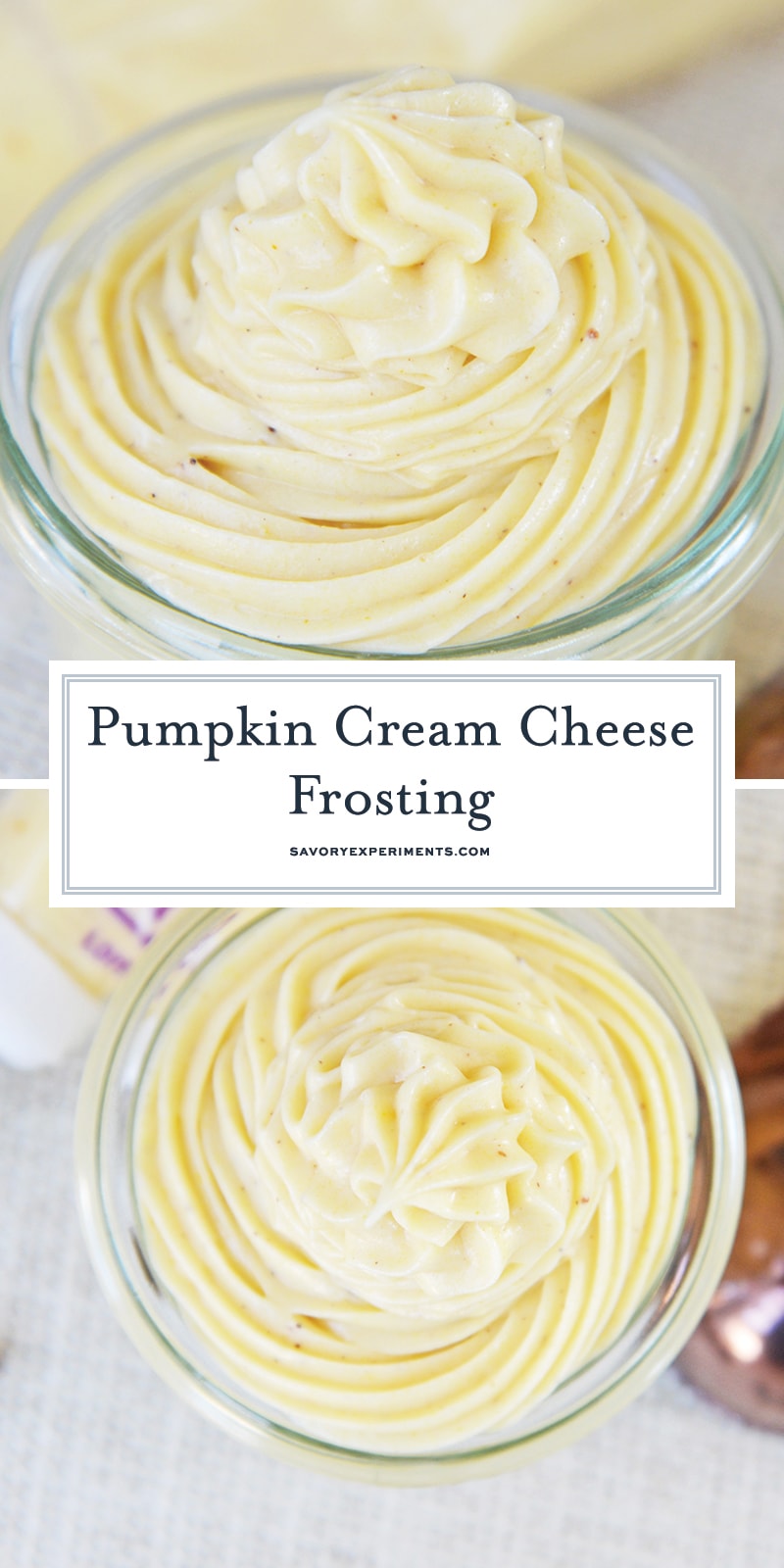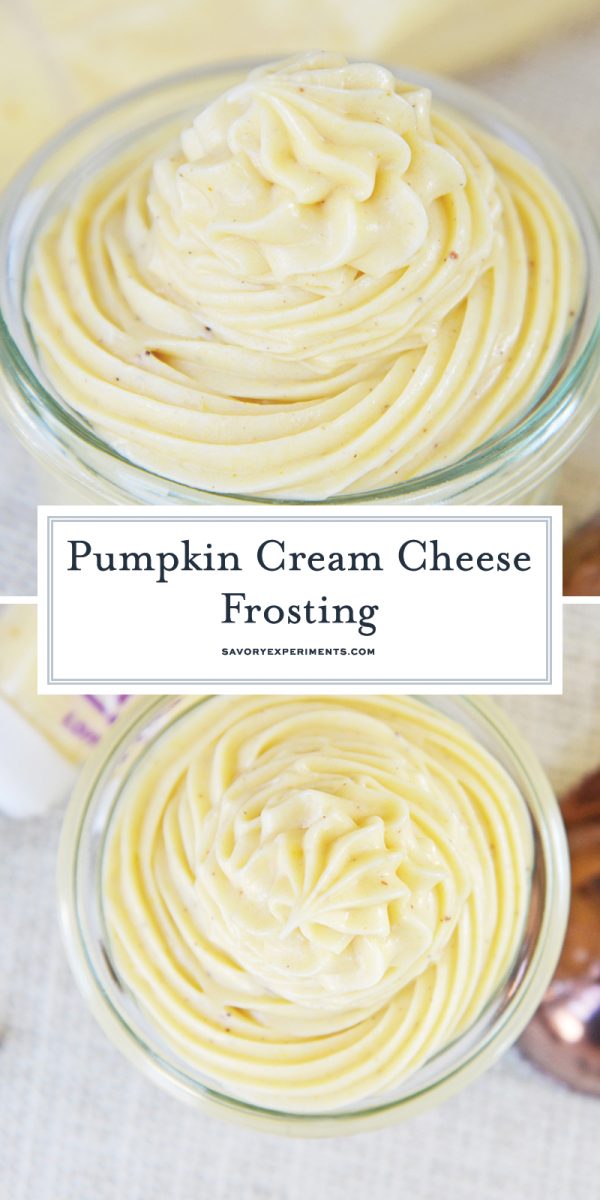 More fall desserts: