Apple crisp is a recipe that has stood the test of time. A classic in many families.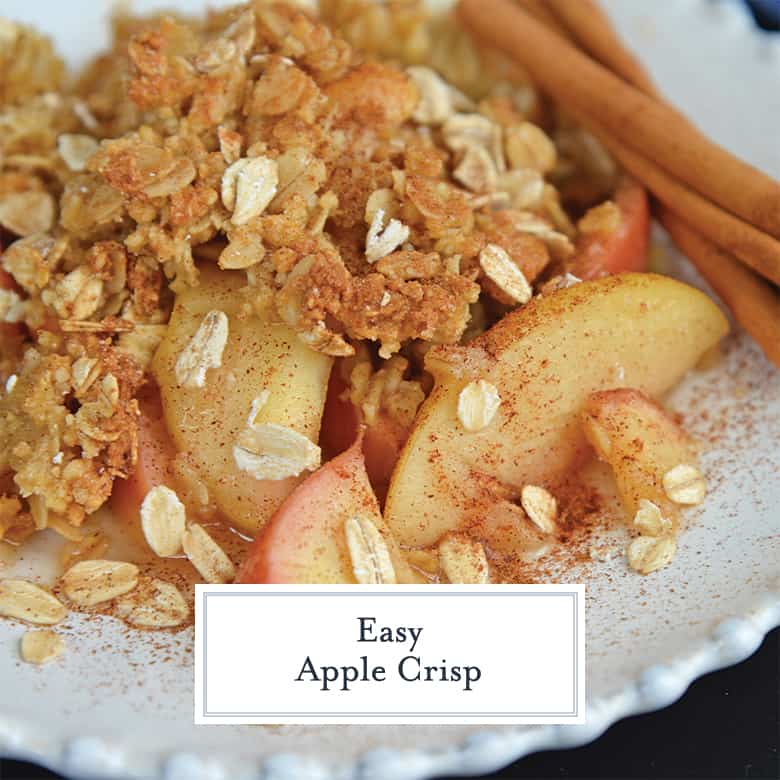 Traditional Easy Apple Crisp made with an oat topping. Recipe includes regular and gluten free options!
A good way to use up apples after picking or to make as a dessert… and in some cases, breakfast.
Classic apple crisp uses apples tossed in sugar and then topped with a crumble or streusel that gets crispy during baking. This usually involves lots of flour and butter cut together like pastry.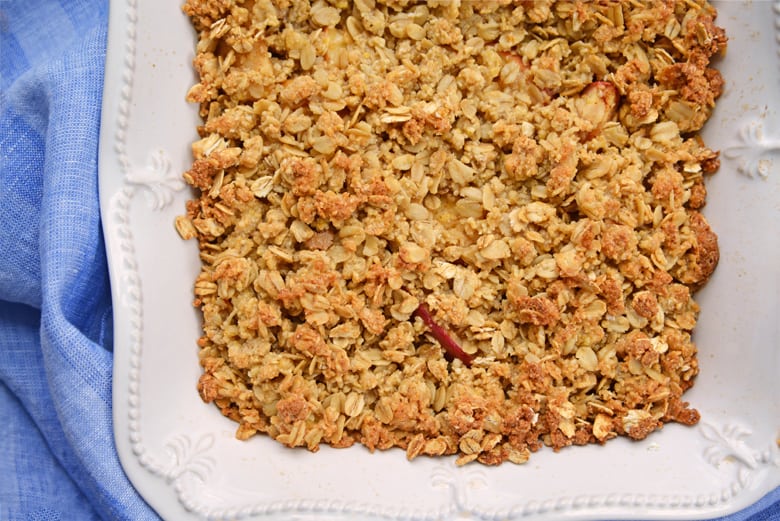 But I prefer easy and so I made an easier crisp topping that comes out more like a dough that drops in dollops and the butter is melted and poured over the top. Oats make the topping crunchy.
Gluten free flour options like coconut flour or almond flour are great. You can also find gluten free all-purpose flour. I used almond flour and it tasted amazing.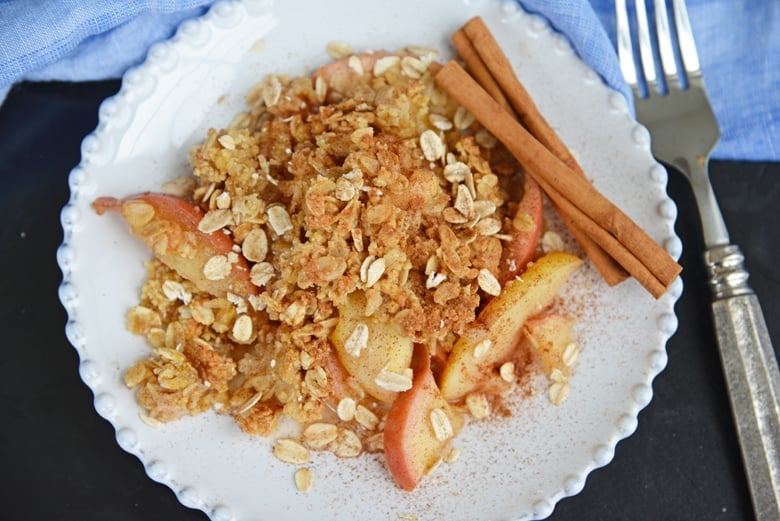 What type of apples should I use for apple crisp?
It really depends on your tastes. Many people prefer a tart apple to balance the sweet flavors, but some people just love more sweet! You can also use a variety of apple flavors for different taste sophistication.
Golden Delicious
Granny Smith
Red Delicious
Gala
Pink Ladies
Whether or not you peel your apples will also depend on the type. I used pink ladies, which typically have a soft skin and don't really require peeling. This is also personal preference.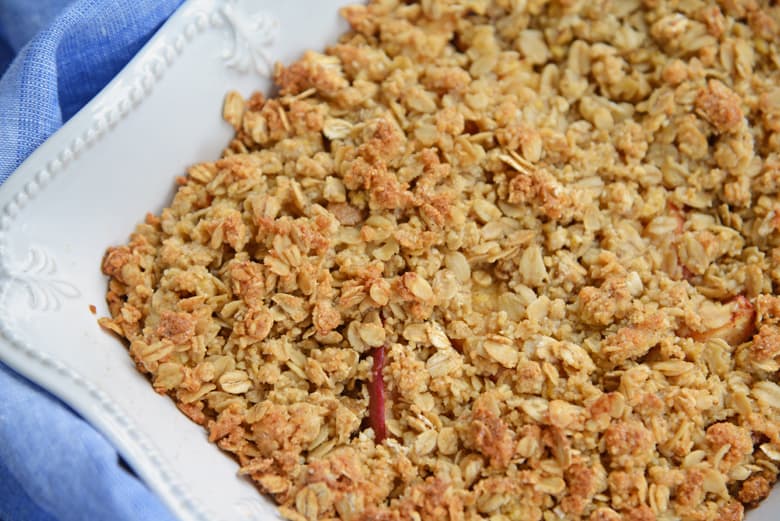 How do I make an apple crisp with oats?
It is easy! Simply chop up your apples, either into chunks or slices. Peeling is strictly a matter of preference.
Toss your apples with a little lemon juice to prevent browning and then sugar to keep them sweet while baking. Transfer them to a baking dish.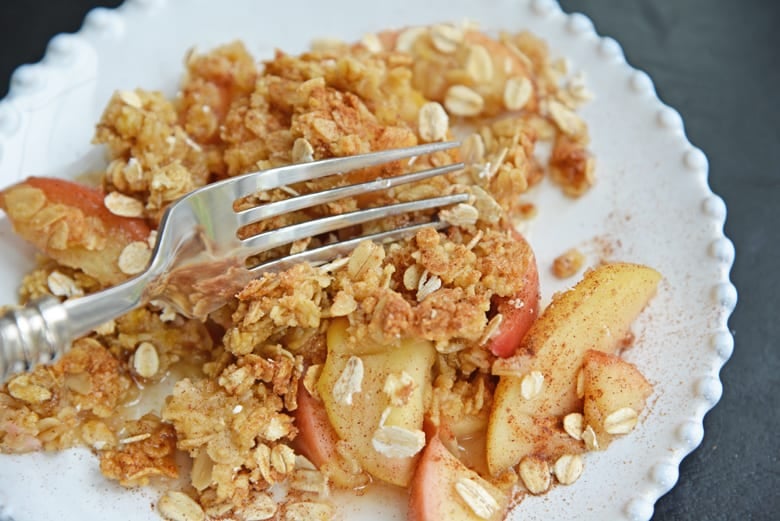 Mix together the oat topping using your flour of choice, gluten free or not, and then dollop onto the apples. You can use almond extract instead of vanilla if you prefer. You can even get crazy and use both!
Melt butter and pour it over the crisp topping and apples. Bake and you are ready to eat!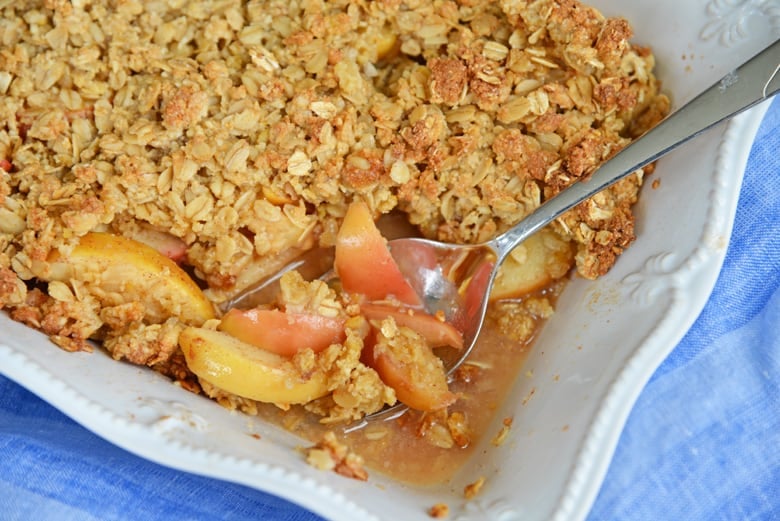 Can I make apple crisp ahead of time?
Any type of crisp is generally best eaten the day it is made and right out of the oven. The crisp topping, even when we use oats instead of a pastry topping, will start to get soggy and never totally regain the texture.
Plus, I like mine to be a little warm. Not hot, just warm.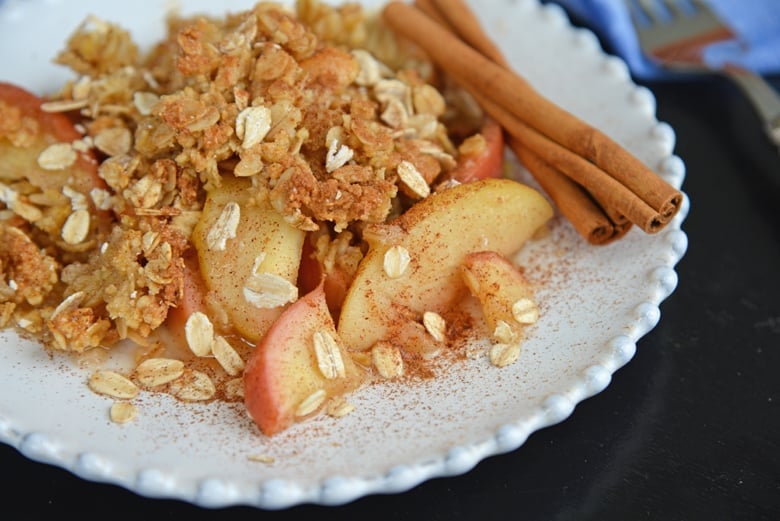 And served with vanilla ice cream. I didn't have any on hand when I made this one (on stay-at-home precautions) so we ate it by itself. You can also use whipped cream or even caramel sauce.