There are days, you know the kind, where there is a five-alarm fire craving in your brain for sweets. For me, that craving typically involves cake and Small Batch Vanilla Cupcakes are the way to save the day.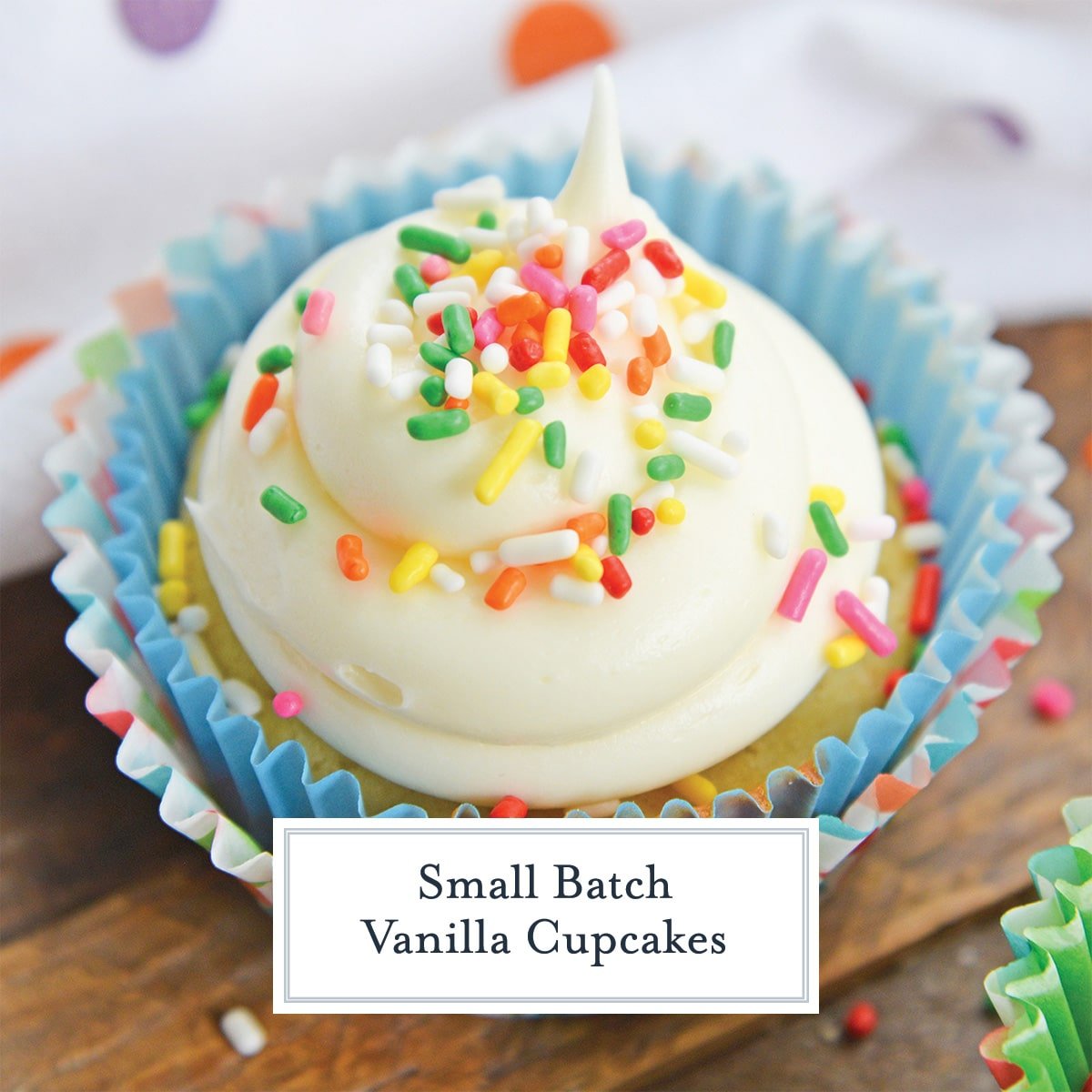 Small Batch Vanilla Cupcakes are unbelievably easy to make and the perfect portion for when you want a sweet treat but don't need the full dozen. Just a half!
These are great for those days when you need a quick hit of sugar; a fast dose of that thing you can't get off your brain, and you don't want all of the hullabaloo that goes along with baking a sheet cake or dealing with a full dozen (or more!) cupcakes.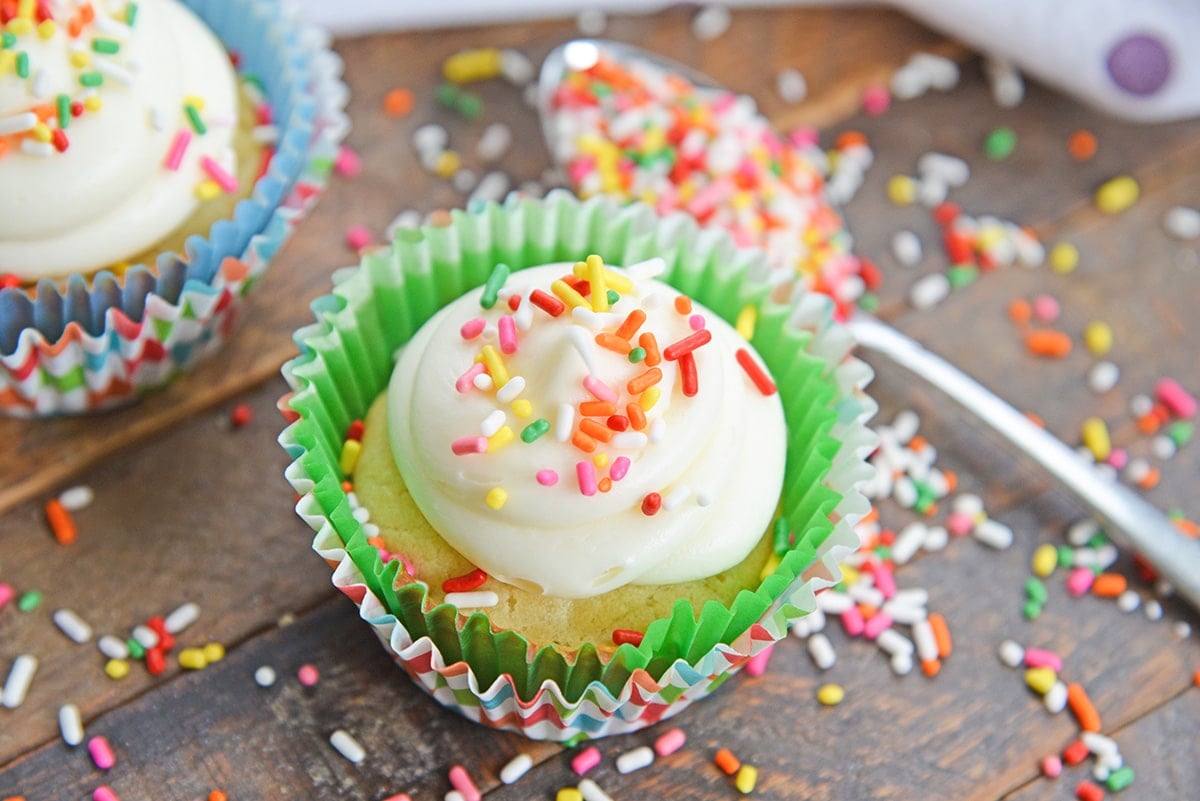 What Are Small Batch Vanilla Cupcakes?
This recipe takes the guesswork out of splitting a recipe (or box) of regular cupcakes in your brain. Because let's face it, baking recipes aren't that simple. They are small, a cinch to whip up, and even easier to eat.
You get the perfect amount- 6 moist, lovely cupcakes.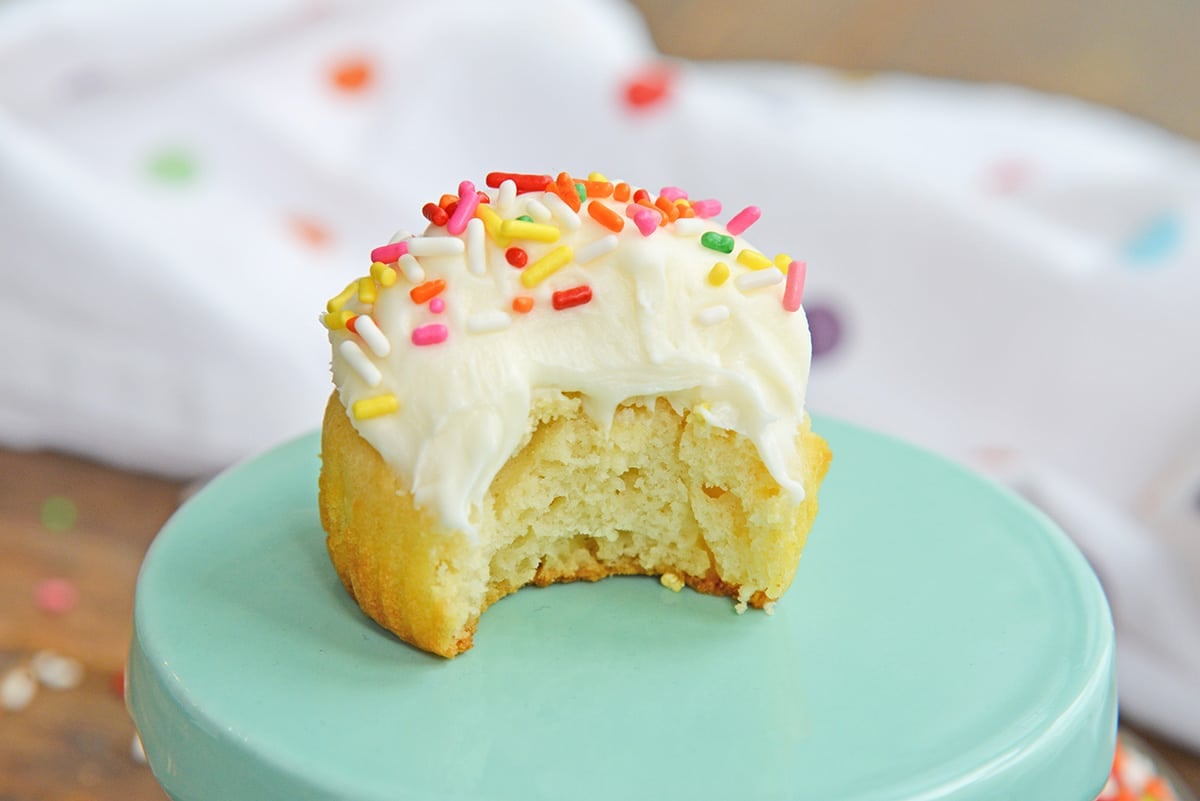 Why Are You Going to Love Homemade Vanilla Cupcakes?
If the recipe name didn't get you, here are a few reasons why you should whip these up this week.
Easy Dessert Idea – Just as good for that nagging craving or an afterschool snack for the kiddos.
Nostalgia – In a world with every flavor under the sun, sometimes a simple vanilla cupcake is just what you need.
Time – Baking can be time-consuming and tedious at times, but this recipe is not! Plus you can skip the trip to the bakery and make it at home.
Bragging Rights – You can brag about making them from scratch. No box mixes here. Although we have no shame in using a box mix or box mix hacks!
Lack of Temptation – I am only half joking with this one, but this means no giant cake lingering on the counter beckoning to you at 10 pm to have at it with a fork. (I know it's not just me.)
Perfect Proportions– These aren't huge cupcakes, they are small, little dainty ones perfect for three botes and dollop of frosting.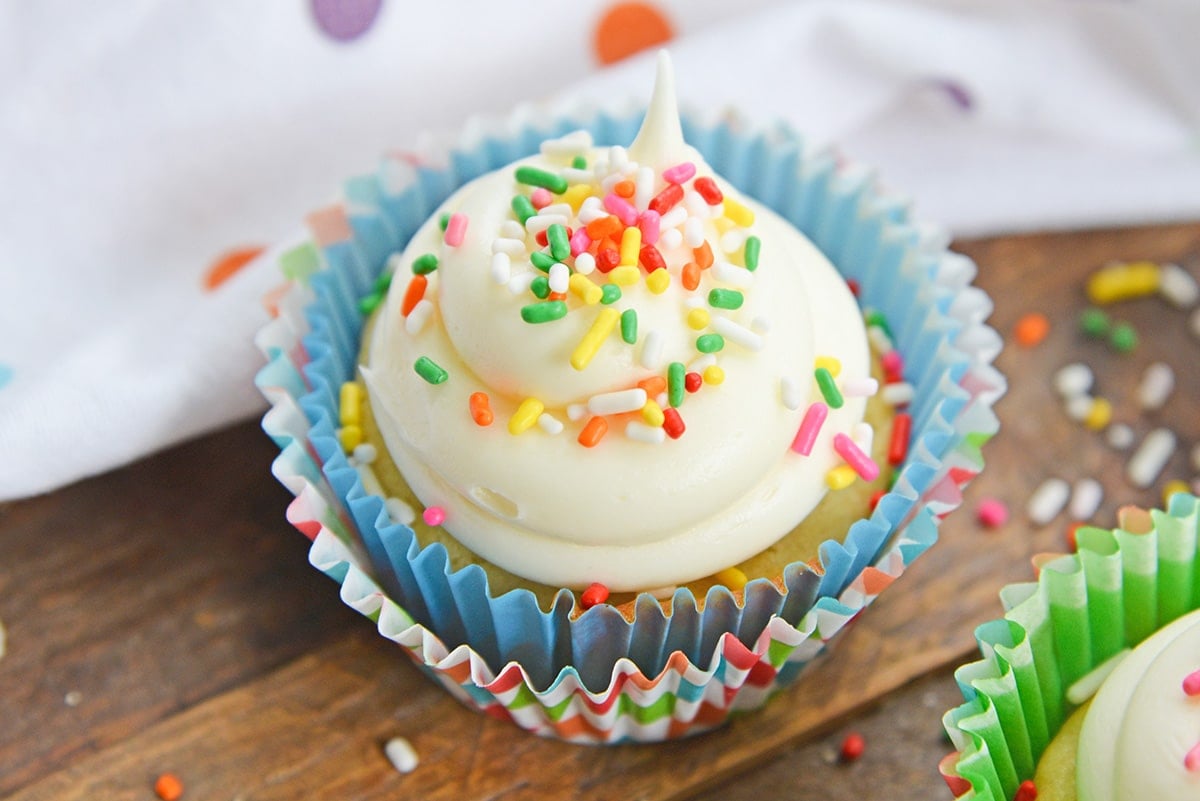 Ingredients
I've said it once and I will say it again. If I had to guess, 99% of these simple ingredients here are already in your house right now.
Vanilla Cupcakes
Milk – Whole milk will work best for a good cake crumb or texture, but if you have something with a lower fat content, it should work just fine as well. Be careful with dairy alternatives as this recipe was not tested using those.
Flour – AP (all-purpose) flour is what you want here. I haven't tried using cake flour with this recipe.
Baking Powder – This is your leavening agent aka what is going to make these little babies rise.
Fine Sea Salt – Fine sea salt is great because it isn't as salty as some other varieties. Yes, you read that right. The fineness of it makes sure it is evenly distributed in the dry mix.
Sugar – Granulated white sugar is classic and an easy way to sweeten this up.
Unsalted butter – I always go unsalted because I then control the level of salt in the cake. Cutting up the butter is key so that it melts into the wet ingredients evenly. Butter gives the cake richness.
Egg – These give your cake structure. If you have time, using a room temp egg is great. We use the whole egg rather than just egg whites for more moist crumbs and fluffy vanilla cupcakes.
Vanilla Extract – In cakes and baking in general, vanilla gives subtle flavor while helping to enhance the flavor of whatever it is added to. I like to use a good vanilla here or even a vanilla paste would be great. Using real vanilla beans or vanilla bean paste would really take the flavor up a notch.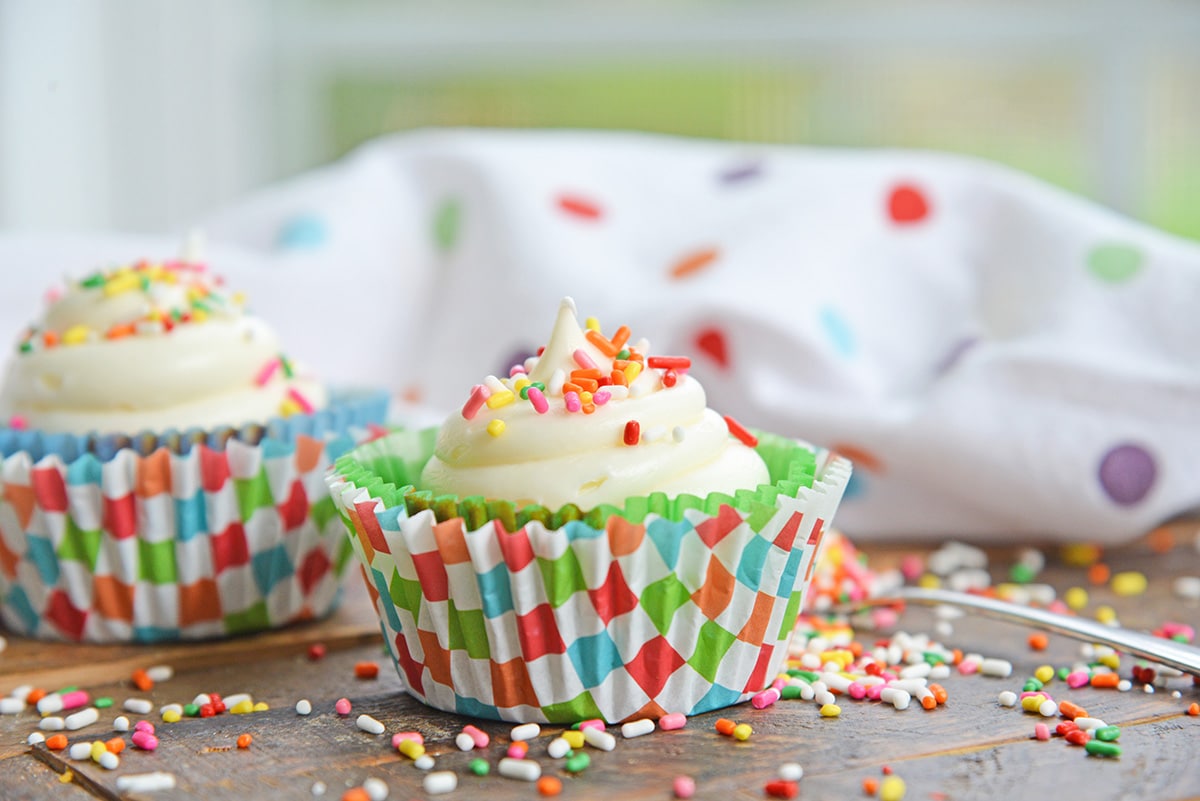 Easy Vanilla Frosting
No one will shame you if you grab a tub of frosting or just squeeze it from a tube, but if you also need the perfect amount of frosting, we have this easy recipe for you to whip up from scratch.
Unsalted Butter – Giving your frosting a rich and luxurious texture.
Powdered Sugar – Sweetens while the starch in the mix thickens things up.
Whole Cream or Milk – Dairy is going to make sure your frosting is malleable enough that you can frost your cupcakes without tearing the cake.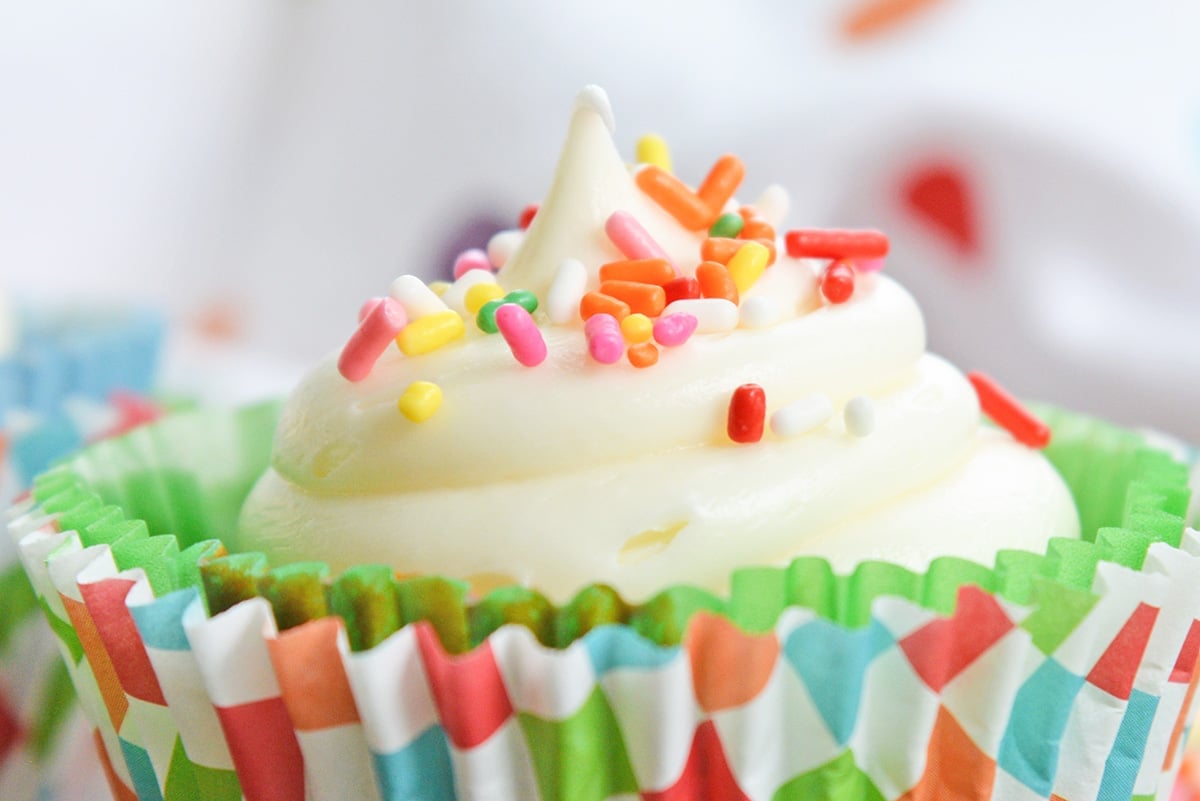 How to Make Small Batch Vanilla Cupcakes
Keep the stand mixer in the cupboard. Forget waiting for butter to soften and don't even think about scalding milk. This recipe couldn't be easier.
Get yourself ready. Preheat the oven and line your muffin pan with paper liners.
Prep the wet ingredients. Microwaving the milk gets it to the right temp to soften the butter without waiting for it to soften on the counter. Be sure to use a microwave-safe bowl or glass and do not melt the butter fully. Doing this means your cupcakes won't set up.
Prep the dry ingredients. Sifting the flour, baking powder, and sea salt together makes sure you don't have any clumps in your cake batter.
Finish the wet ingredient mixture. You have to let the milk and butter cool slightly so you don't cook your egg. Adding it here with the sugar and vanilla is the perfect time.
Add the dry mix to the wet mix. Fold this gently in strokes until you don't see any butter. Overmixing here will mean a flat vanilla cake in the end so be sure not to overdo it.
Fill the tins. Divide the batter equally between the cupcake liners.
Bake! Keep an eye on your cupcakes. Every oven is different and not all ovens hold heat in the same places. Watching is sometimes the only way to make sure you don't ruin your cake.
Cool. Skipping this step would mean some really sad frosting. Be sure to let the cupcakes cool completely. Placing on a wire rack or cooling rack helps.
The fun part – get creative! Get as crazy as you want here and call in the kiddos for help if you like.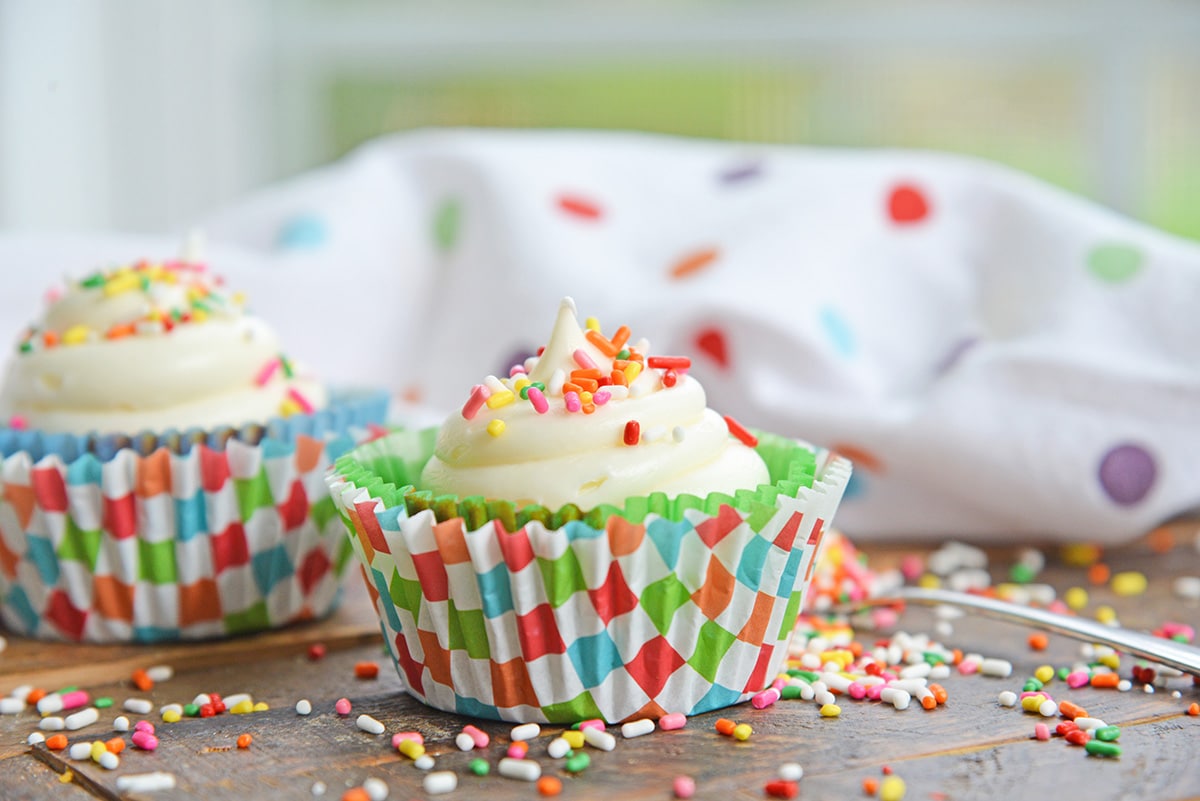 Variations aka Cupcake Customization
While most baking recipes are hard to change up, this one leaves a lot of room for playful variation to amp up deliciousness layer by layer. There are lots of different ways to make these fluffy cupcakes your own.
Cake – Say you have some picky folks in the house. One likes chocolate chips, one likes butterscotch, one wants a raspberry jam swirl, and one wants sprinkles. No problem! All you have to do is drop a bit of each into each cupcake cup and give it a quick stir.
Frosting – Same goes here. Once the recipe is made, feel free to swirl in chips, sprinkles, jam, and more! You could use your favorite frosting recipe. A swiss meringue buttercream would be a great addition to these best vanilla cupcakes.
Toppings – I think it goes without saying that you can really play around here with whatever you want for your classic vanilla cupcakes.
Extract – You can easily switch up the flavor of these moist vanilla cupcakes by changing the extract. Use lemon extract for lemon cupcakes and so on.
Sour cream – Believe it or not, but adding sour cream to cupcake recipes like this one adds even more moisture without thinning out the cake batter.
Bonus Tip – If you want to skip the frosting making, just grab a jar of the premade variety at the grocery store.
Also try our Small Batch Chocolate Cupcakes!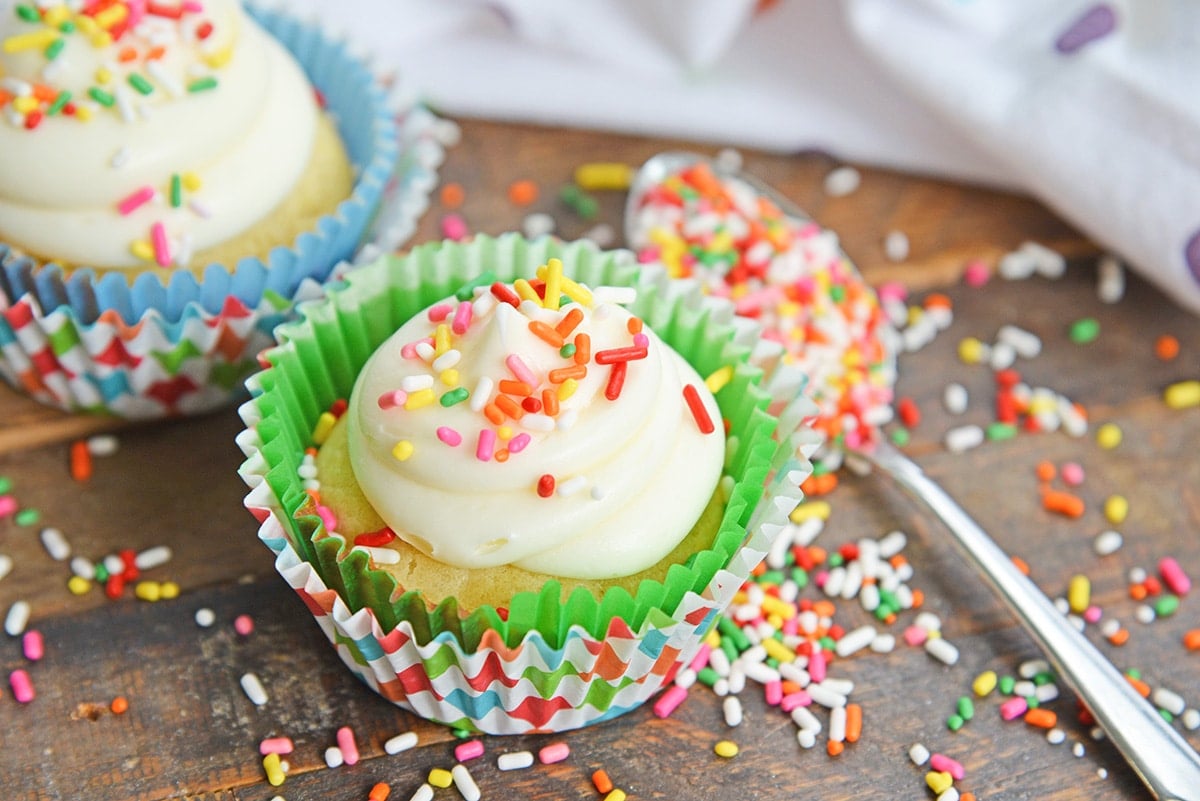 Storage & Freezing
Considering that these are small batches, I highly doubt you will need this section, but just in case…
Storage – Pop the cupcakes into an air-tight container and into the fridge for a day or two. Because of the milk content in the frosting, I do not recommend leaving them on the counter at room temperature.
Freezing – You can certainly freeze them. They are best frozen unfrosted with the frosting and toppings put on when you are ready to enjoy them. To do this, wait until they cool completely and put them in an airtight container for up to two months. Allow them to thaw at room temperature completely before frosting and decorating.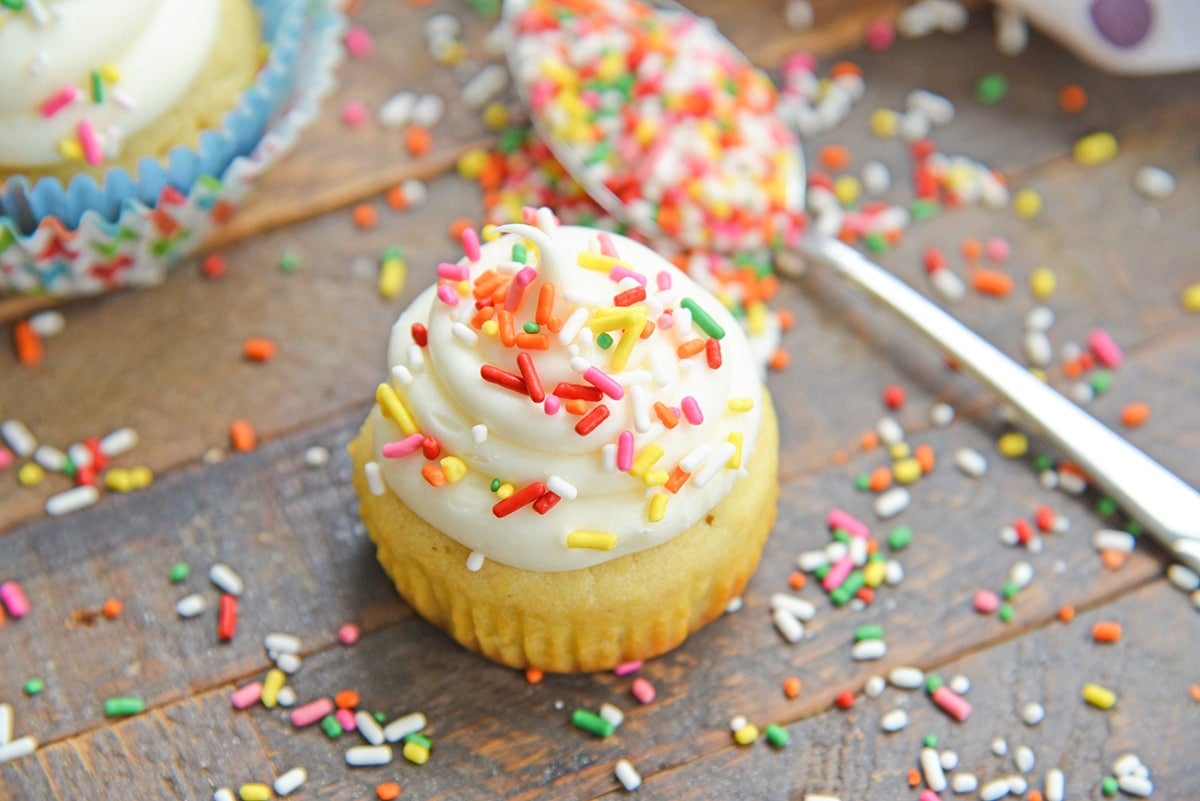 Questions You Might Have…
What is the secret to moist cupcakes?
The name of the game is air bubbles in your batter. The air bubbles allow the cake to rise and keep it fluffy and moist at the same time. When you overmix your batter, you are forcing those air bubbles out of your batter. This leads to dry and flat cupcakes.
Why are my vanilla cupcakes flat?
Aside from overmixing your batter, this can be a result of variations in oven temperature. I highly recommend purchasing an oven thermometer as it can give you a more accurate read on the temp inside the oven than your dial. For example, my sister's oven temp is always 25F cooler than what the digital read says.
Can you use vanilla extract in cakes?
Absolutely and I highly recommend you do. While you won't necessarily notice a strong vanilla flavor, it is working to enhance the flavors of the other ingredients in the cake itself.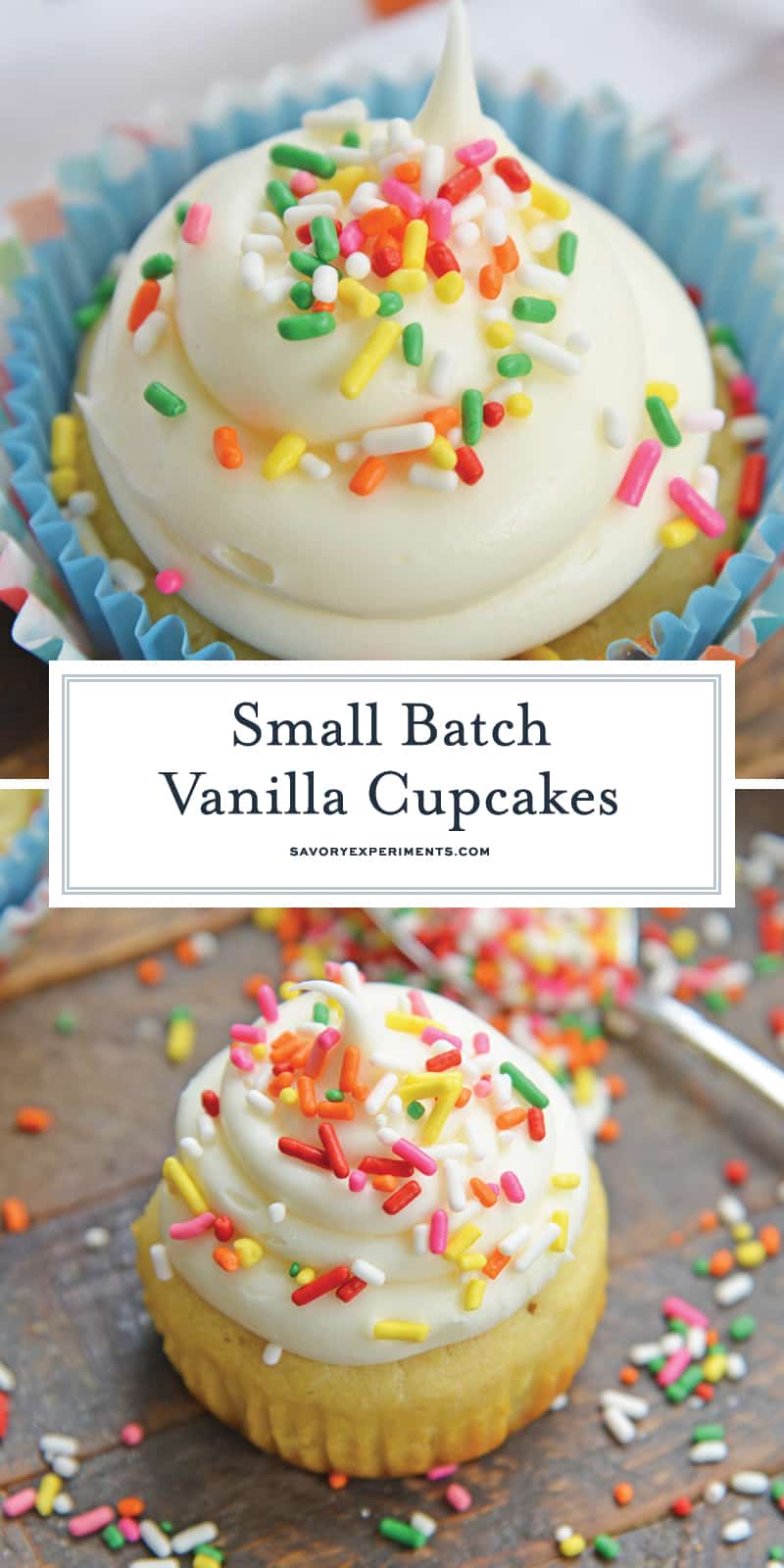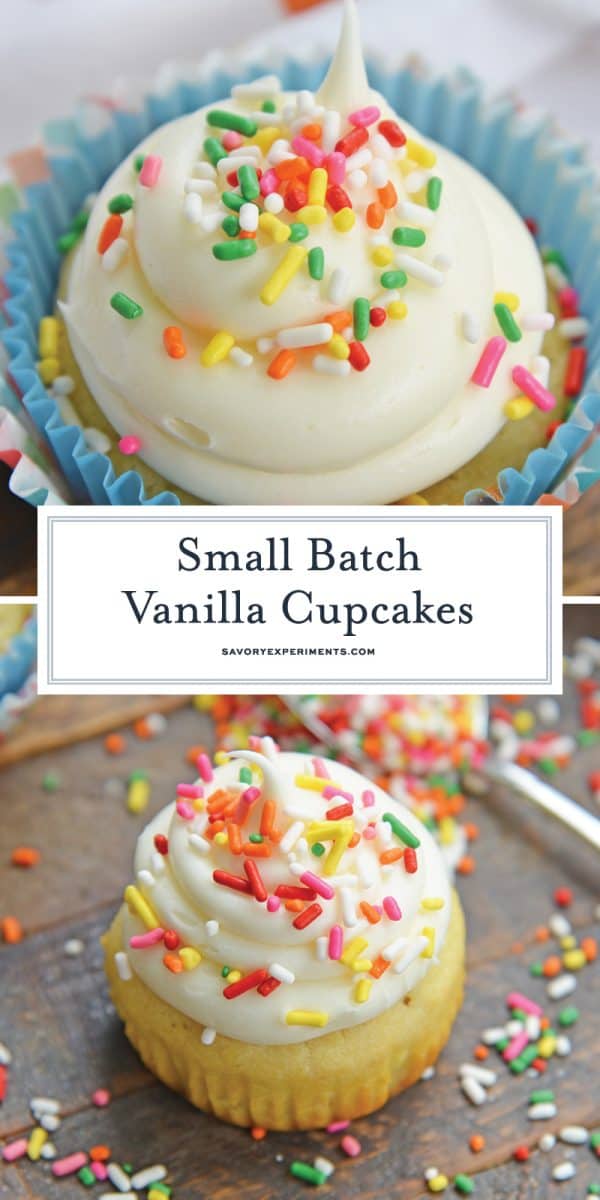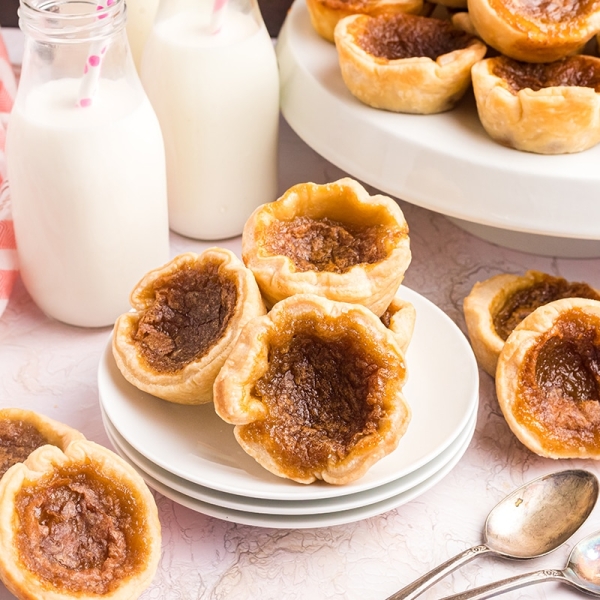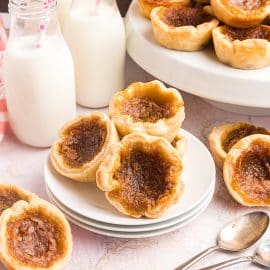 Canadian Butter Tarts
A Canadian treat that everyone should try, these EASY Canadian Butter Tarts consist of a flaky crust filled with a buttery, caramel-like, gooey center!
See The Recipe!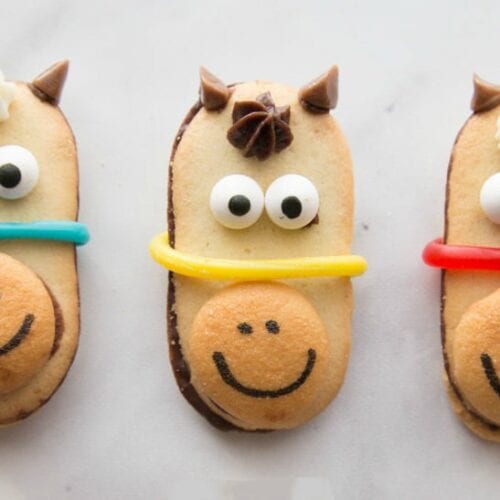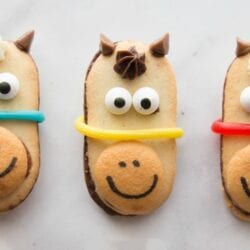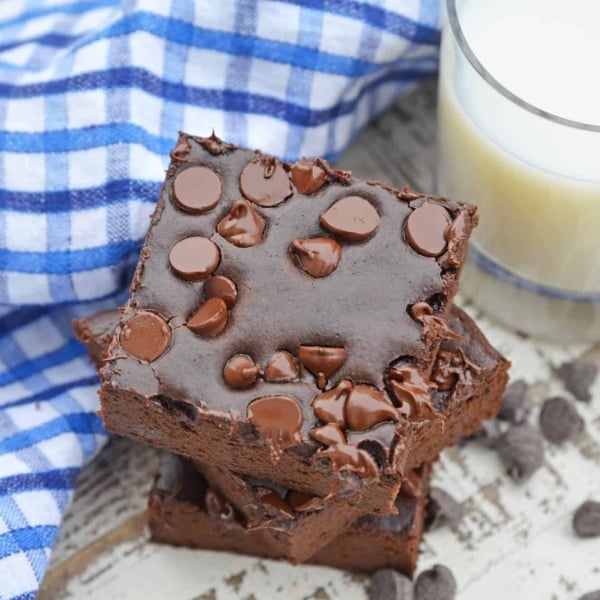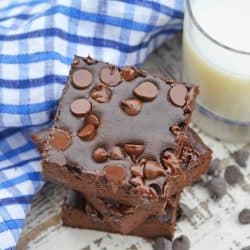 Flourless Black Bean Brownies
Black Bean Brownies are delicious, rich gluten free brownies. Since they're flourless brownies and the black beans are full of fiber, this is actually a healthy brownie recipe!
See The Recipe!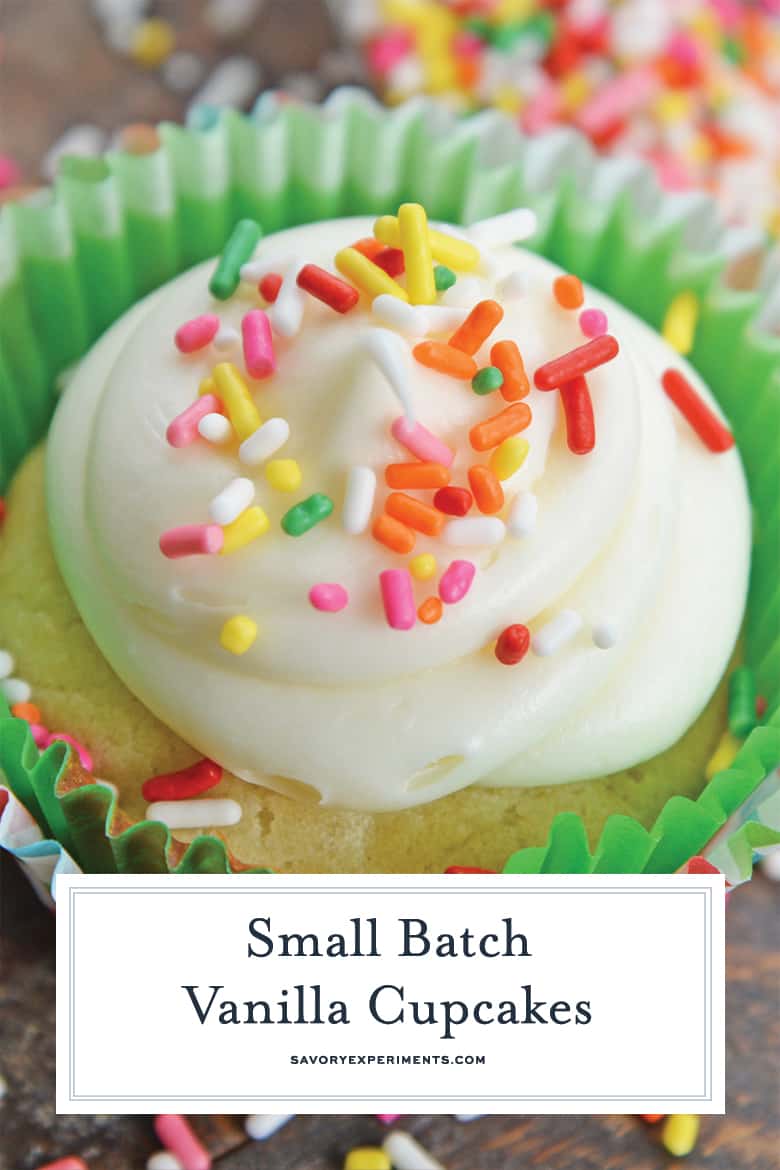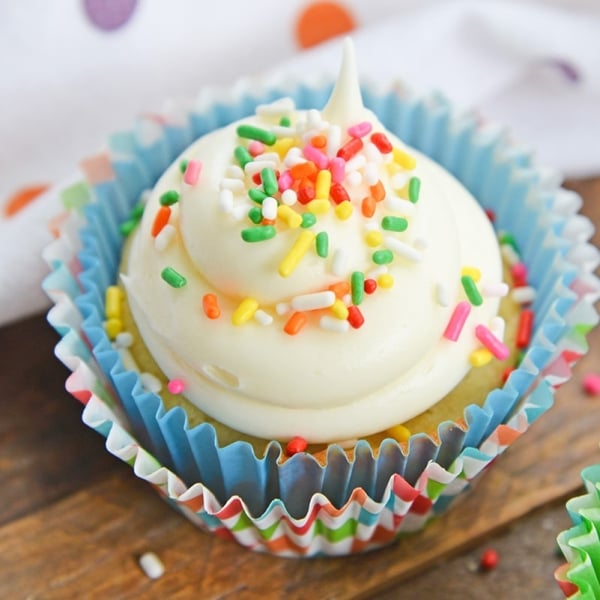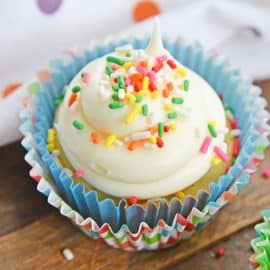 Small Batch Vanilla Cupcakes
Small Batch Vanilla Cupcakes are unbelievably easy to make and the perfect portion for when you want a sweet treat but don't need the full dozen.
Equipment
Heat Resistant Rubber Spatula
Instructions
Vanilla Cupcakes:
Preheat the oven to 375°F. Line a standard muffin tin with 6 cupcake liners.

In a microwave safe bowl, heat the milk for 30 seconds. Add the chopped butter and stir. Allow to sit for 2-3 minutes so the butter further softens.

While the milk and butter rest, sift together the flour, baking powder and salt. Set aside.

In a medium mixing bowl, combine the sugar, vanilla and egg, mixing into a dry paste. Add the milk mixture until no dry spots remain.

Add the dry ingredients and blend until you no longer see streaks of butter, about 50-ish strokes.

Equally divide the cupcake batter into 6 muffin liners. They will be about half full. If you want larger cupcakes, pour the batter into 4 cupcake tins.

Bake for 14-16 minutes or until they pass the toothpick test. Remove the cupcakes and allow them to cool fully.

When cool, frost and decorate as desired.
Vanilla Frosting:
In a small bowl, mix together the softened butter and powdered sugar.

Add 2 tablespoons of the cream or milk, or more, until frosting is spreadable. Frosting using a piping bag, offset spatula or large plastic bag with the corner snipped off.

If you've tried this recipe, come back and let us know how it was in the comments or star ratings.
Notes
This recipe works best with whole milk or 2%milk since it has a higher fat content.
Cupcakes are small, only 2-3 bites. If you want a larger cupcake, use the same standard muffin tin, but only make 4 and bake for 1-2 minutes longer.
Remove muffins right when they start to brown, overcooking can lead to rubbery cake.
Nutrition
Calories:
315
kcal
,
Carbohydrates:
41
g
,
Protein:
2
g
,
Fat:
16
g
,
Saturated Fat:
10
g
,
Cholesterol:
68
mg
,
Sodium:
67
mg
,
Potassium:
85
mg
,
Fiber:
1
g
,
Sugar:
32
g
,
Vitamin A:
523
IU
,
Calcium:
42
mg
,
Iron:
1
mg