If you love pork chops, then this this recipe is for you! It's an easy twist to making a delicious dish that will provide you with amazing flavors. A recipe the whole family will love!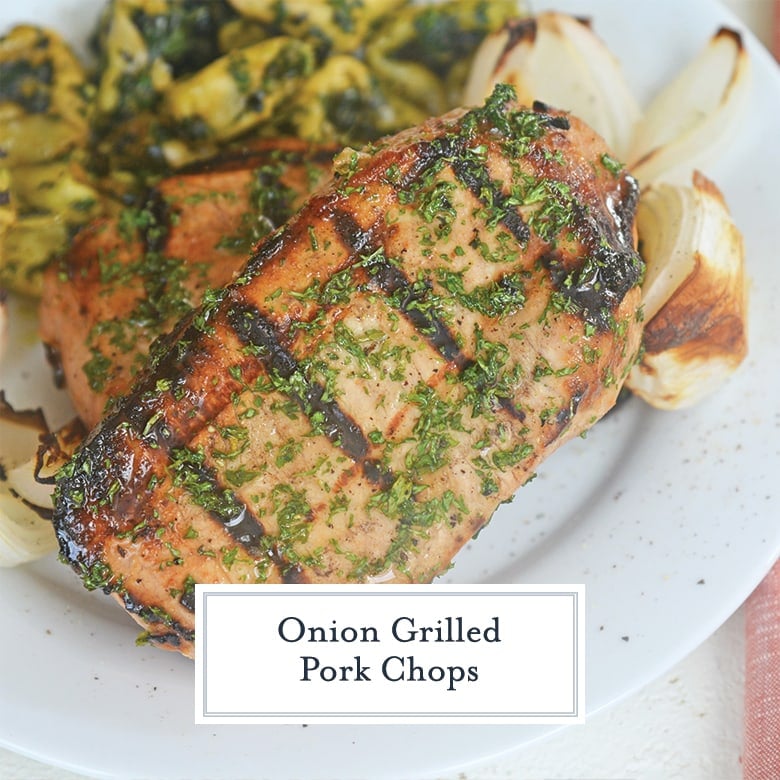 Soup Mix
A staple in my kitchen is onion soup mix, however, ironically I have never actually made it into soup! Instead, I use it for one of my favorite childhood recipes, Onion Grilled Pork Chops.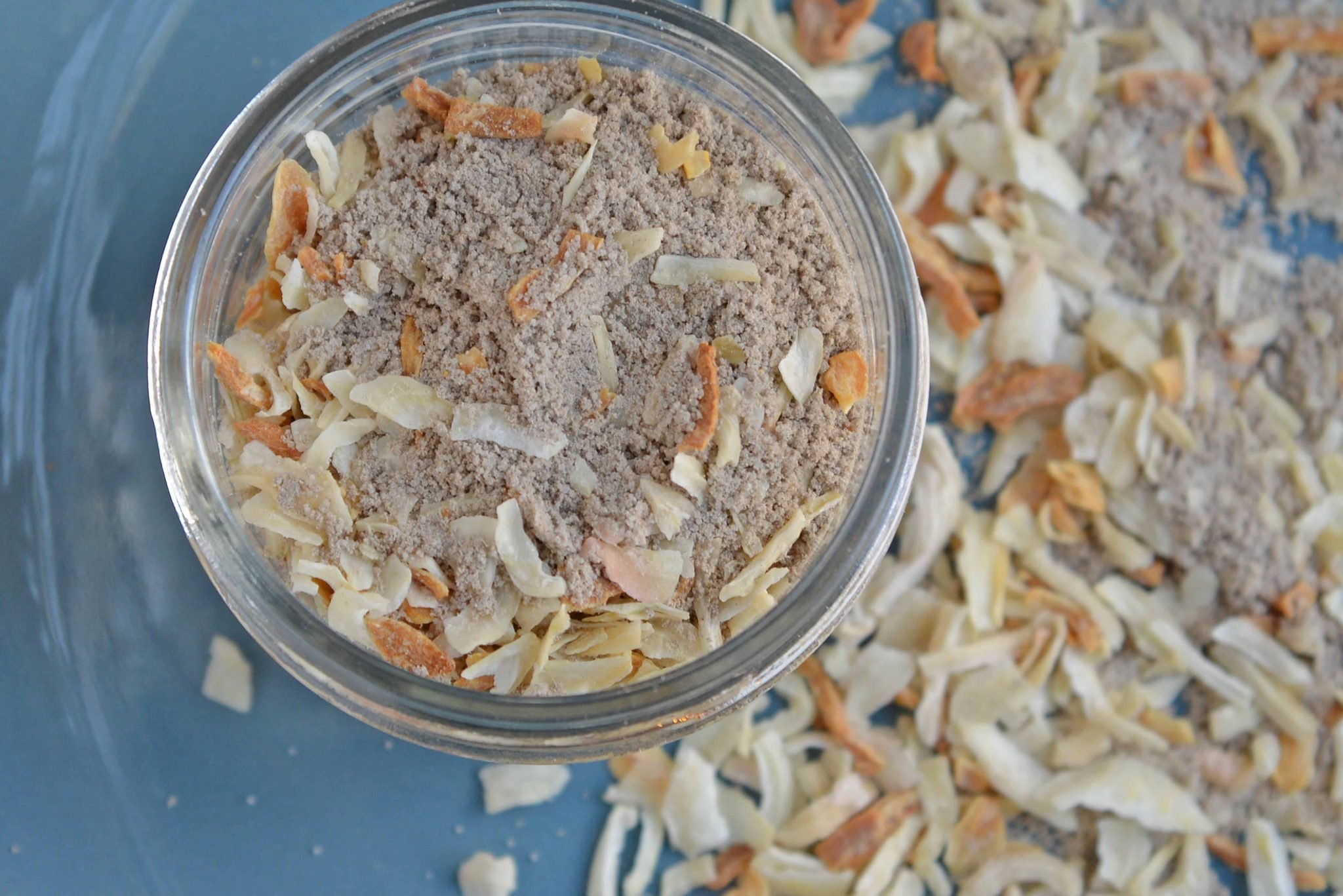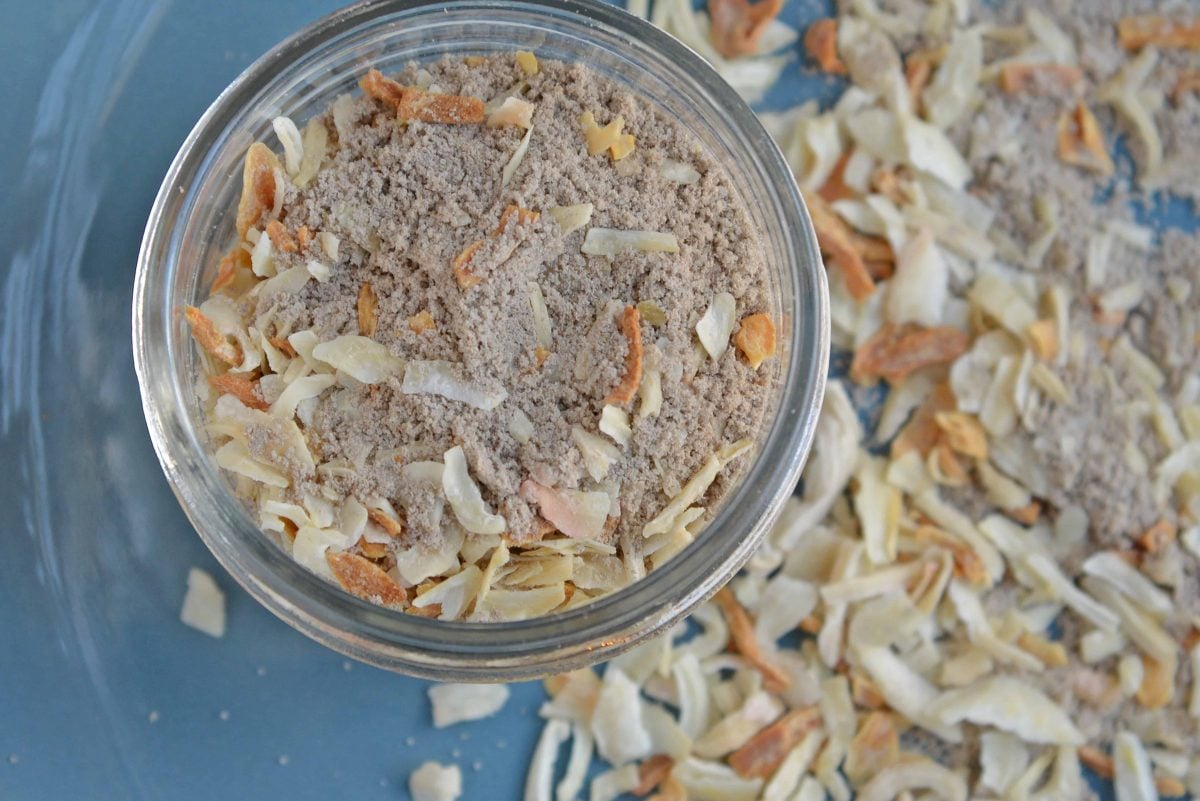 Grilled Pork Chops
Who doesn't love Grilled Pork Chops?
There are so many different ways and flavors you can add to them, but this is one of my favorite variations. The ease of the onion soup mix really brings out the natural pork chop flavor, making them taste so much better.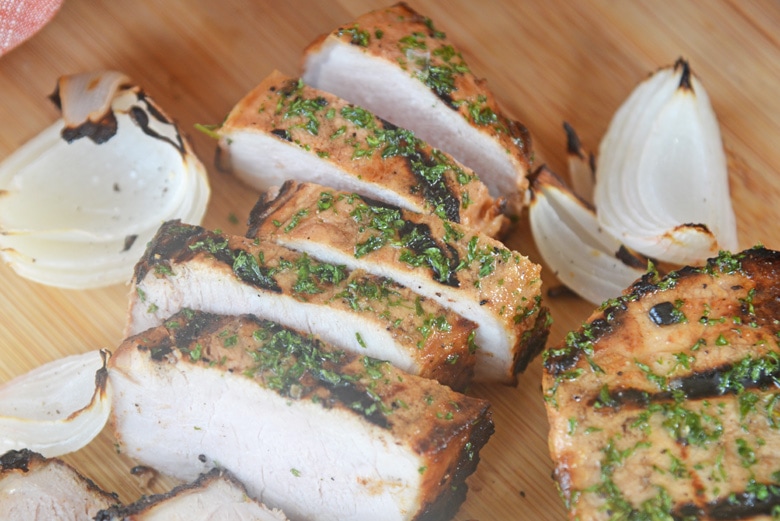 When choosing pork chops to grill, pick a cut that has a little more fat. Chops that are too lean have the tendency to dry out even though you've essentially brined them by marinating.
I like center-cut loin chops the best.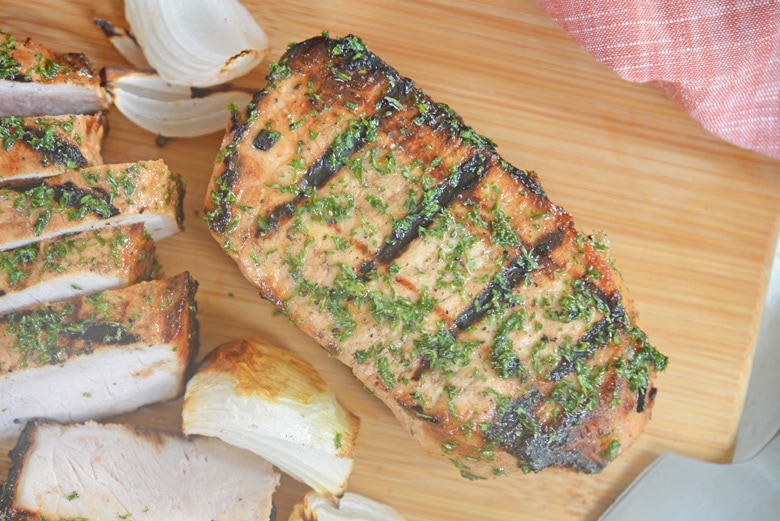 Homemade Soup Mix vs. Packaged
This little wonder of dehydrated spices and onion is a wonderful time saver when making marinades, tasty hamburger patties, or roasting up a batch of potatoes.
I'm sure Lipton makes a fortune, but I'm here to tell you that it is SO easy to make at home and use for every single recipe they use it in.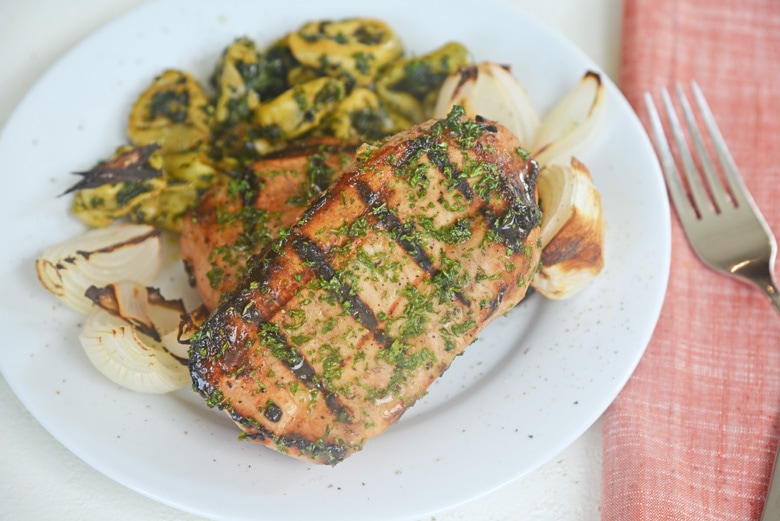 Making your own onion soup mix at home will save you time and money. It's actually so simple to make! People don't realize it only has a handful of ingredients that you most likely already have in your pantry.
There's no harm in just buying the store bought packets, but you may feel satisfied knowing you made your own at home.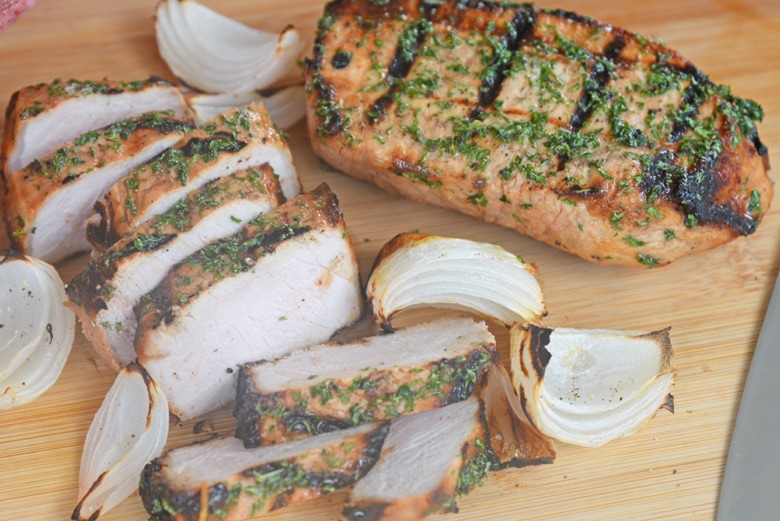 Marinade
I've been making this marinade for pork for decades, literally, but you can also throw it on chicken and beef.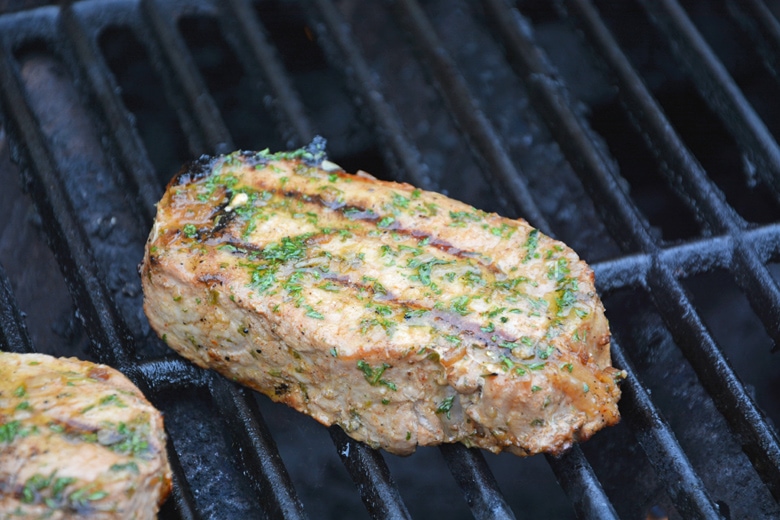 It would probably be great basted on grilled veggies too. With such basic ingredients and flavors, it is really a verstile recipe.
Here are the ingredients:
Onion soup mix
Water
Lemon juice
Vegetable oil
Soy sauce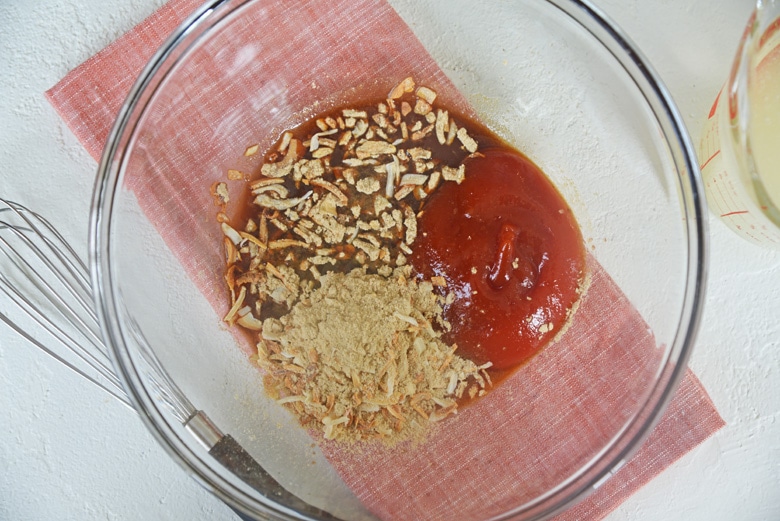 Just whisk it together and allow the pork chops to marinate from 12-24 hours.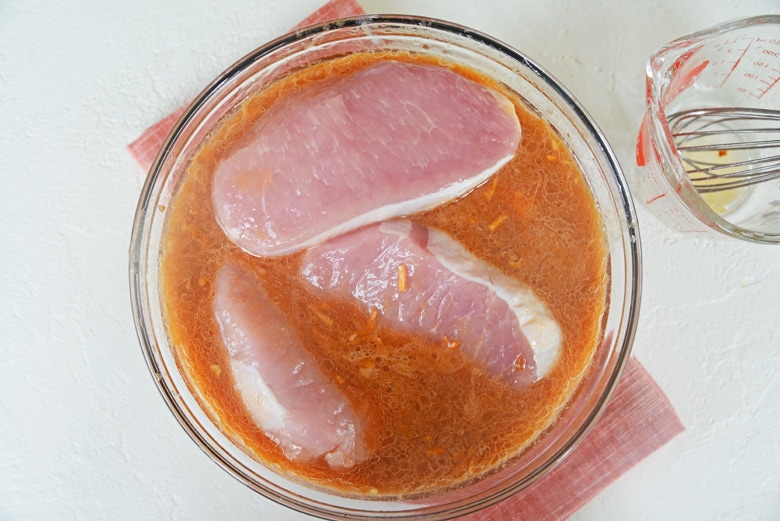 What to Serve With Grilled Pork Chops
What doesn't go with pork chops is really the question!
I like serving mine with Garlic Dill Mashed Potatoes or Mashed Cauliflower (don't knock it until you try it)!
But my grilled veggie kabobs and roasted broccolini are great too.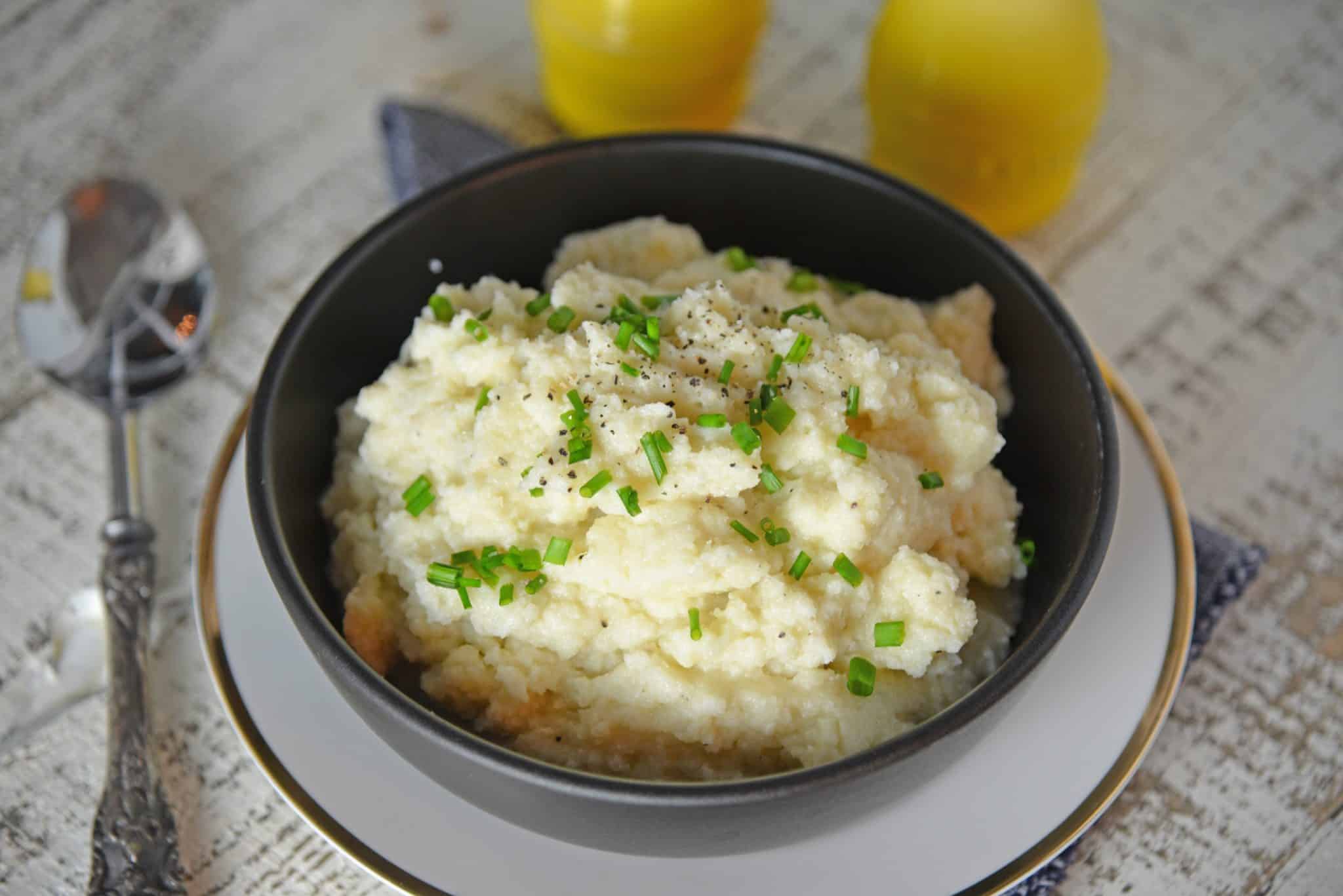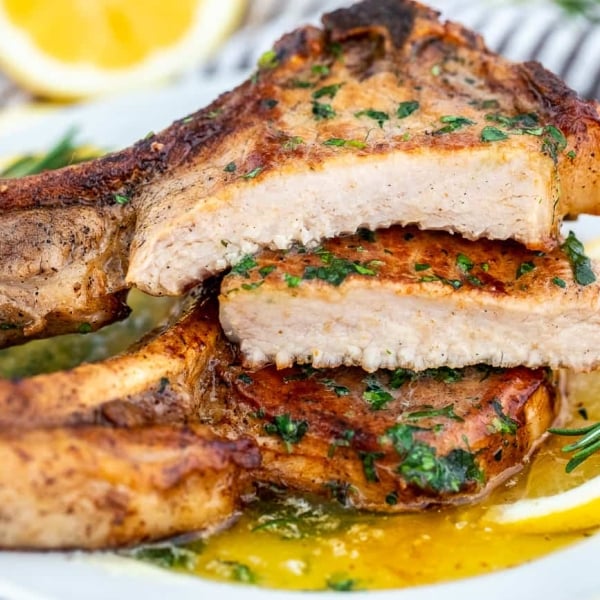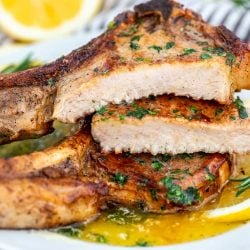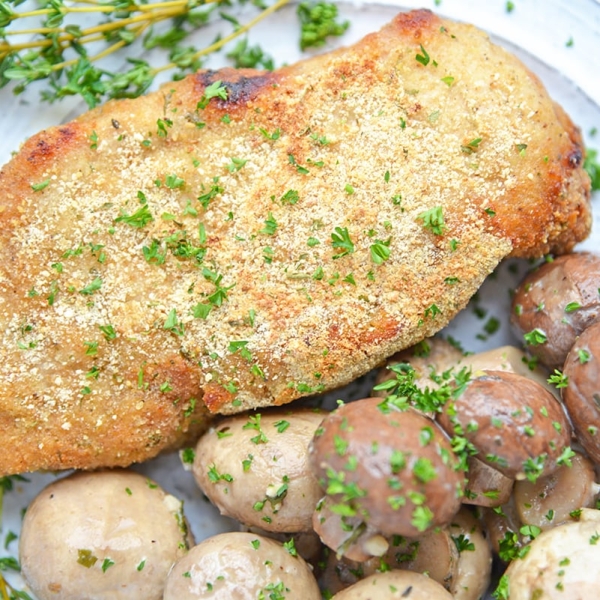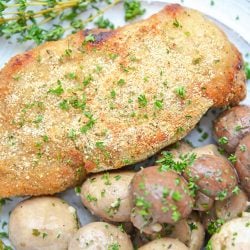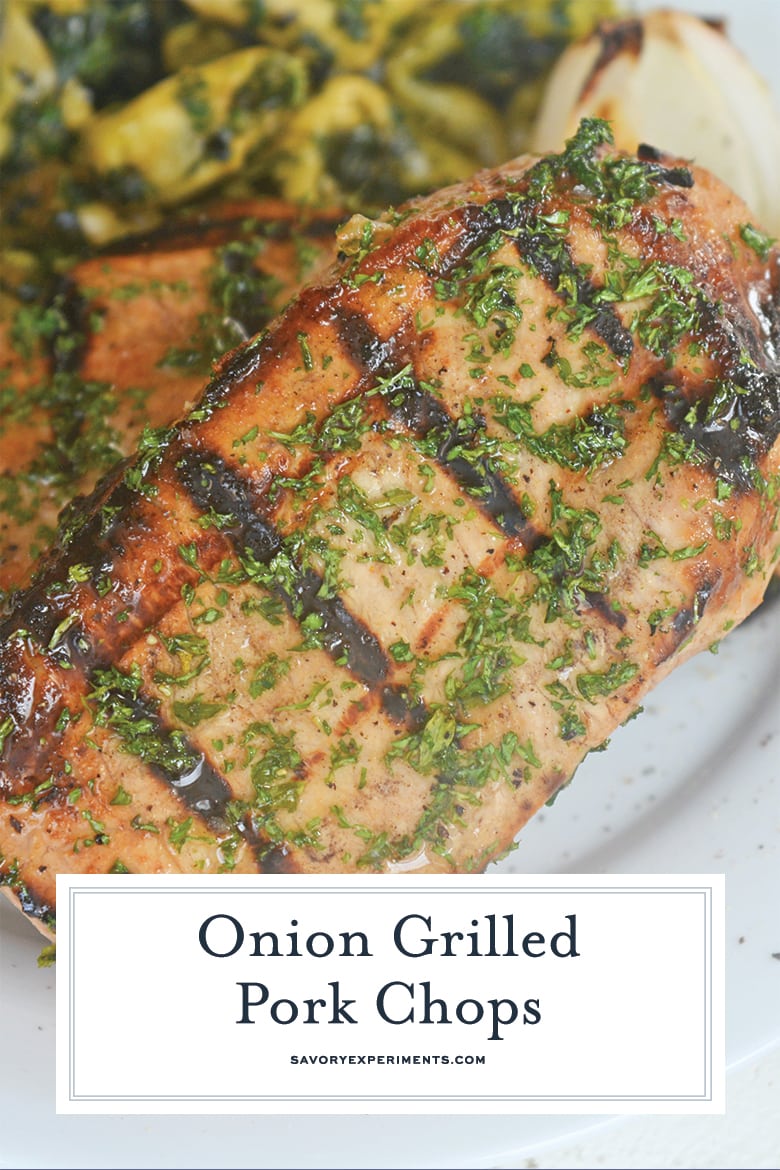 Tools for making Onion Soup Mix Grilled Pork Chops:
Airtight Plastic Containers– Great for store any leftovers or marinating. Make sure you have a large enough set so you can do both.
Baggy Rack– These gadgets are great. Long gone are the days of your plastic bag, full of marinade, toppling over and leaving a mess. Use these handy dandy gadgets to keep your bags upright while you work.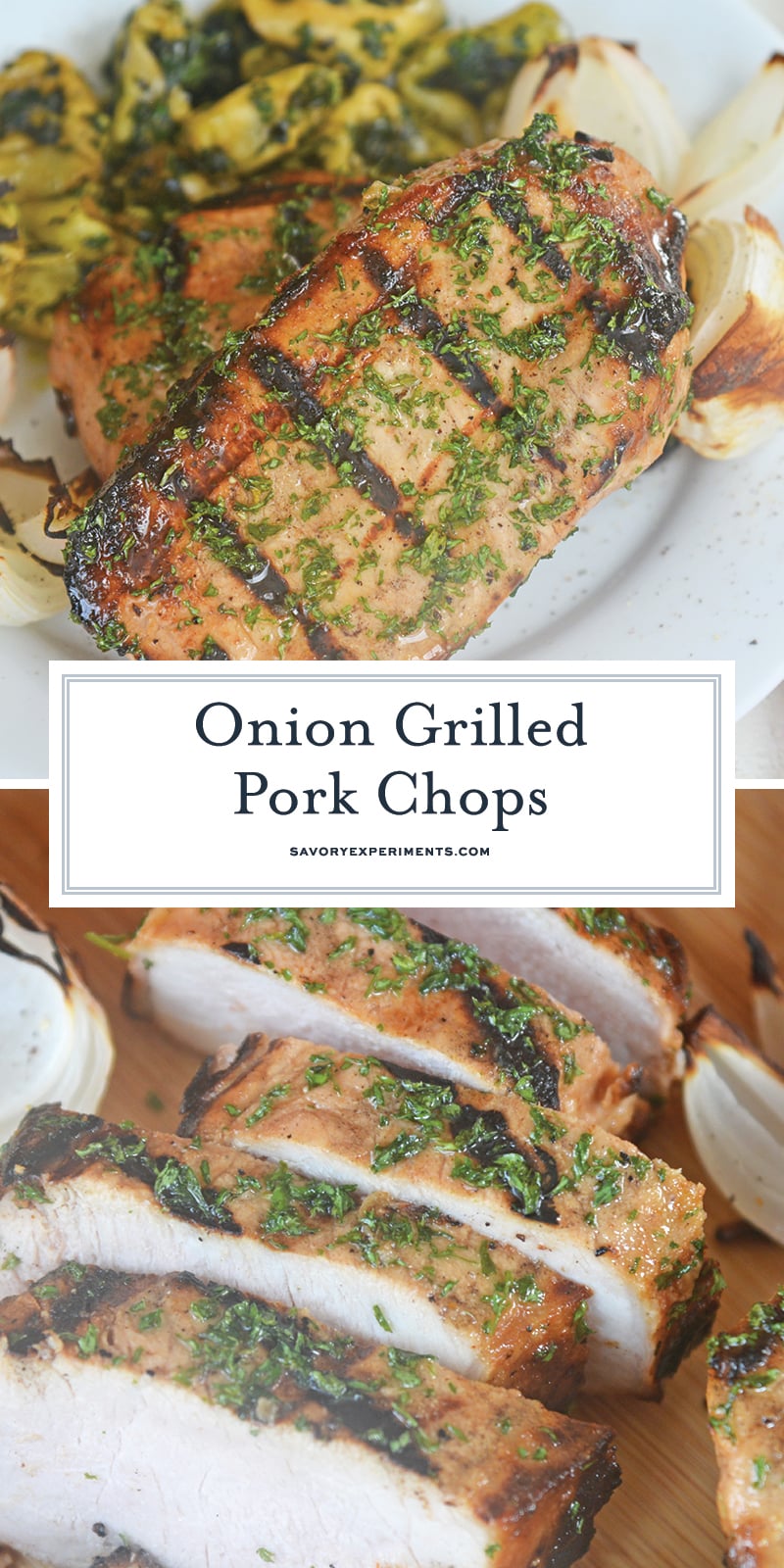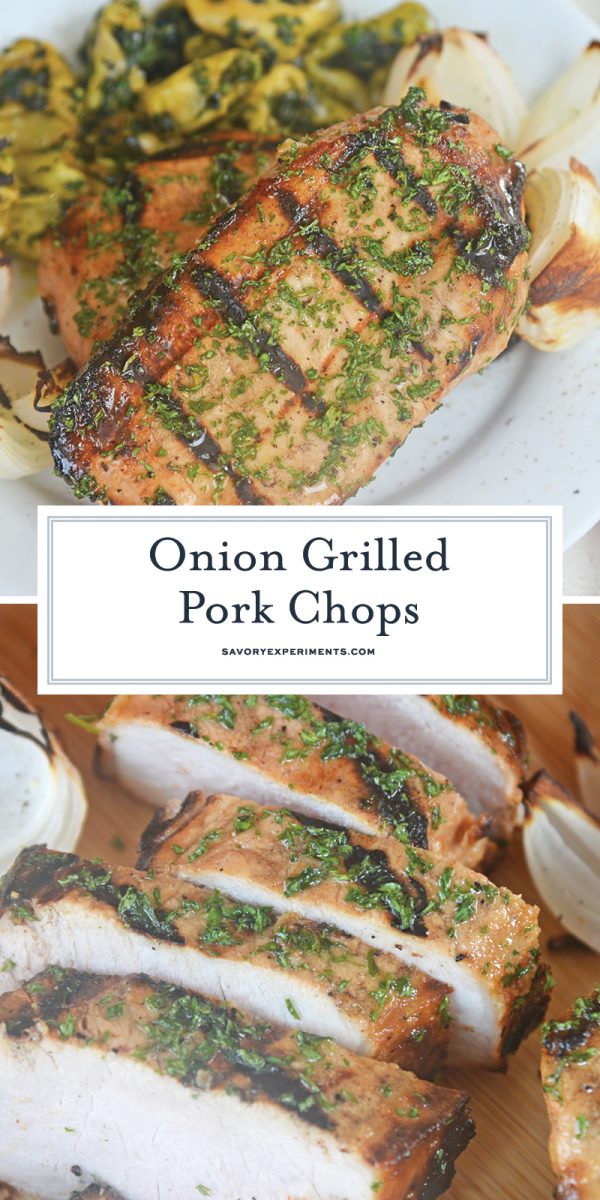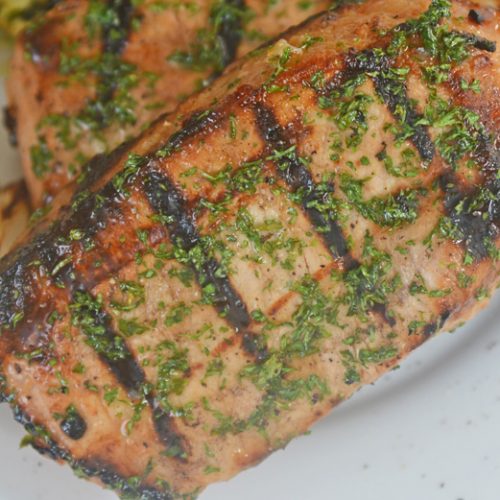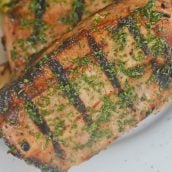 Onion Grilled Pork Chop Recipe
Use Onion Soup Mix and a few other key ingredients to make a tasty marinade for pork on the grill!
Instructions
Place all ingredients into a large airtight plastic bag. Marinate pork chops 1- 24 hours. Remove from the refrigerator 20 minutes prior to grilling to not shock the meat.

Heat the grill to medium-high heat and spray with cooking spray.

Grill on each side for 10 minutes. Pork needs to be served well done, so while some consider it cheating, I still feel better if I cut into the center of one to make sure there is no remaining pink. This cut of meat should cook relatively fast because they are thin and uniform in size.

If you've tried this recipe, come back and let us know how it was in the comments or ratings.
Notes
*Or use one envelope of store bought onion soup mix.
Nutrition
Calories:
282
kcal
,
Carbohydrates:
3
g
,
Protein:
29
g
,
Fat:
16
g
,
Saturated Fat:
8
g
,
Cholesterol:
89
mg
,
Sodium:
288
mg
,
Potassium:
539
mg
,
Sugar:
2
g
,
Vitamin A:
40
IU
,
Vitamin C:
6.2
mg
,
Calcium:
9
mg
,
Iron:
0.8
mg