By the time you finish reading this, in which case you might have already scrolled through, you are going to think I am a loon. An everything bagel obsessed loon. And you will be right.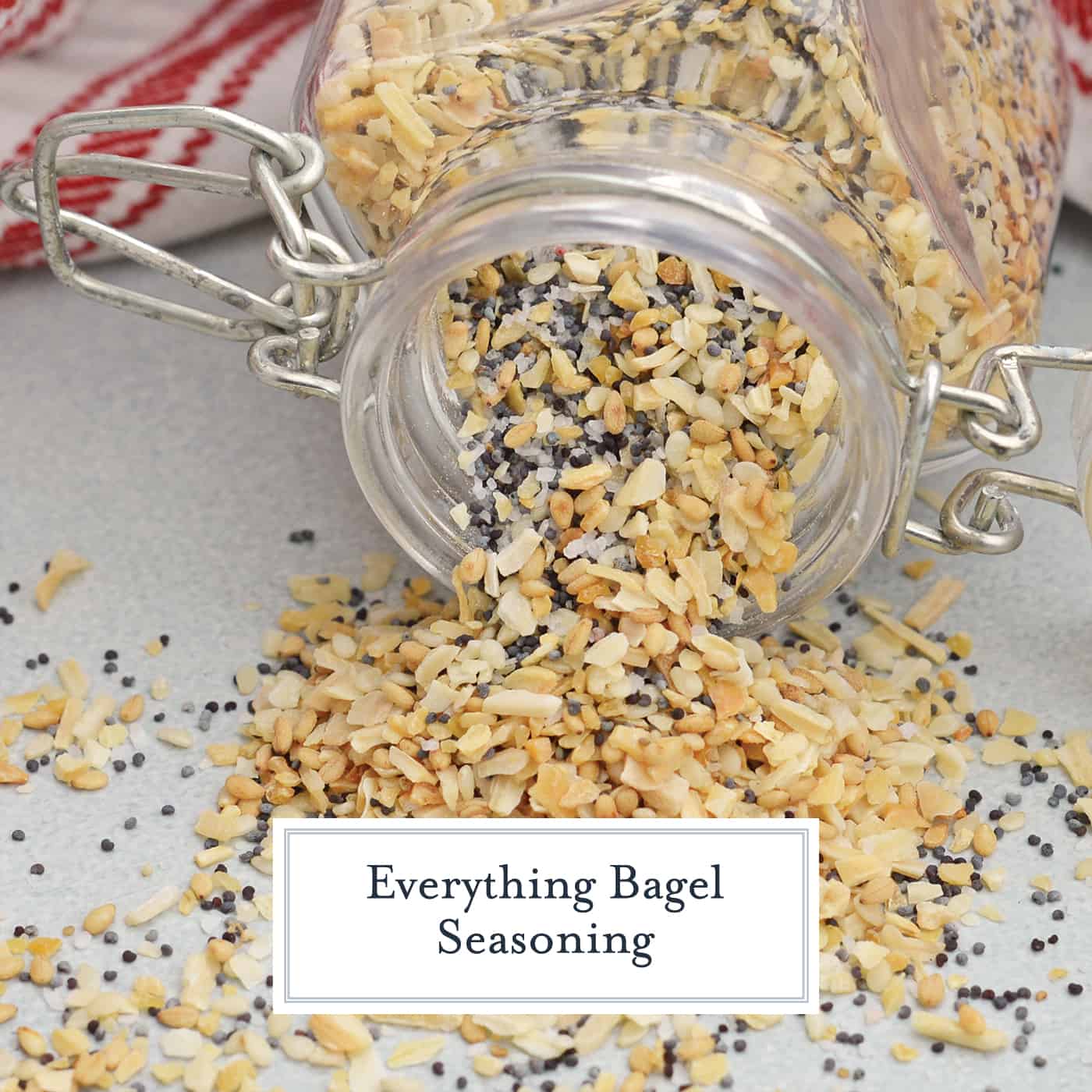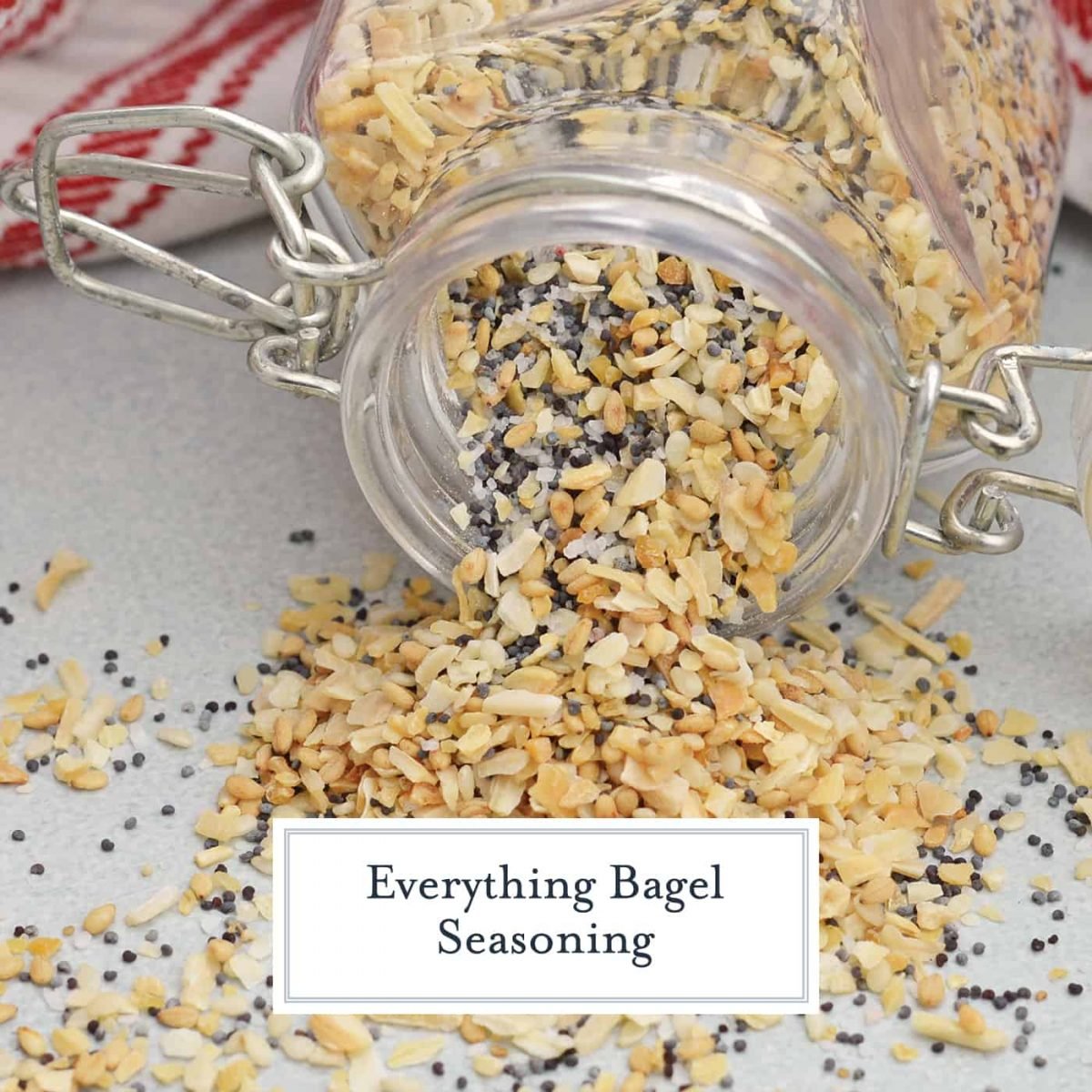 Everything Bagel Seasoning
Start rant…
A a littlely buttered toasted bagel might be my ideal breakfast. Second to Eggs Benedict, but let's be real, that only happens a few times per year. So we have to be realistic.
Until I met the everything bagel, shortly followed by everything bagel seasoning.
What type of bagel?
An Everything Bagel is my jam! Why did I wait so long to try you, my love?
I used to opt for a sesame seed bagel, but one day the sesame seed bagels got a little too close to the everythings bagels and the seasoning encroached on a small subsection.
The bite was pure bliss. I actually went back to the counter and ordered an everything bagel and tossed the sesame seed. Sorry sesame, but you are now second best.
What is in it?
Ever since, I have been on the hunt for the perfect everything bagel and a few have come close. The basic ingredients are simple:
sesame seeds
dried minced garlic (onion flakes)
dried minced onion (garlic flakes)
poppy seeds
coarse salt (Kosher salt)
Small mom-and-pop shops and big chains alike add special ingredients or more or less of one or the other.
And of course, you have to rate the actual bagel. You can put the best seasoning mix in the world on a crappy bagel and it will go nowhere.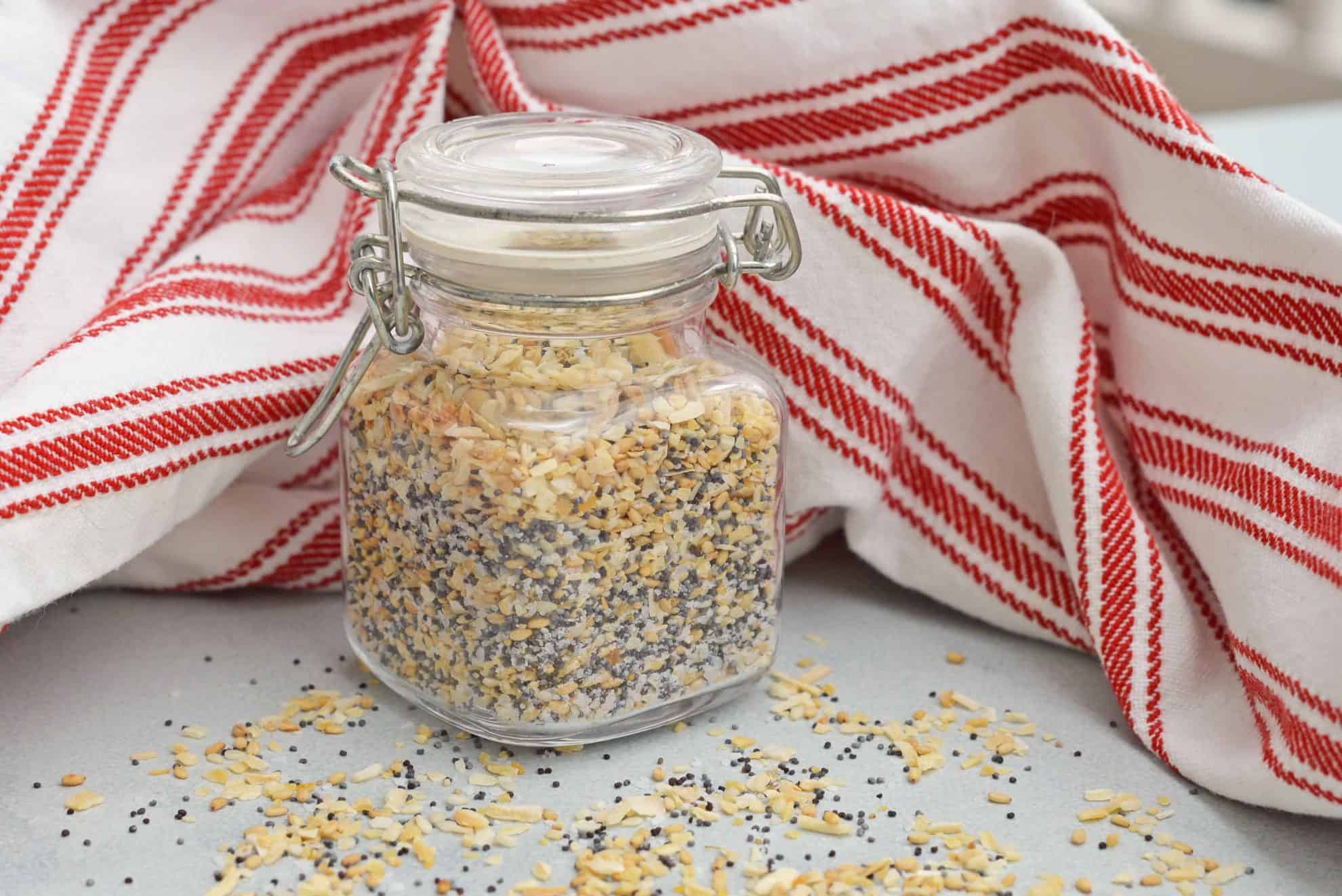 Oddly enough, the hospital I used to work at had the BEST everything bagels I ever sank my teeth into. You had to get there early, as everyone knew and they only made about a dozen per day.
The bagel was so darn good, I didn't even toast it. Yep, bagel-in-the-raw with some butter and it was magical. Their trick is to add extra salt.
It's All About the Salt
And we all know I am a sucker for good salt.
The bagel shop near me, THB, also makes a good whole wheat everything bagel, but sometimes the toppings are skimpy and I didn't sign on for a plain bagel.
No way. Theirs also seem to be getting smaller and smaller…
On the day I decide to splurge and carbo-load, I want the biggest darn everything bagel I can get! They have a good bagel dough to start, so this gives it a kick.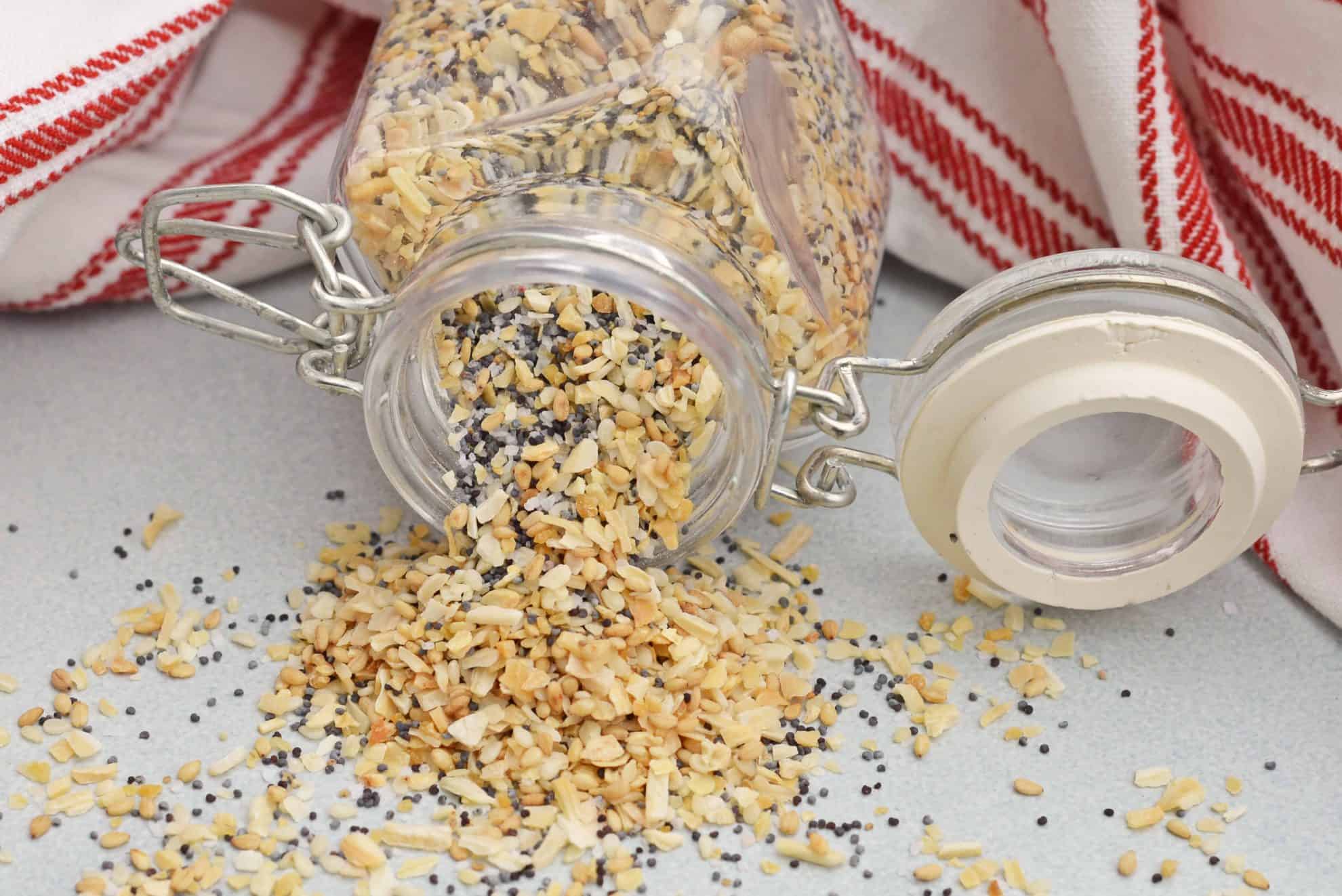 My third favorite is Einstein's Bagels and this is because they add a fifth ingredient that is quite polarizing, caraway seeds. There aren't many, maybe every fifth bite, but they are there and so darn tasty!
Variations
To customize your own Everything Bagel Seasoning, add equal amounts caraway seeds, crushed fennel, different varieties of salt like pink Himalayan or black sea salt, black sesame seeds and more.
Now that I've got you just as obsessed as me, go make a batch of homemade everything bagel seasoning.
It stays fresh stored in an airtight container in the pantry for up to a year which also makes it a great gift!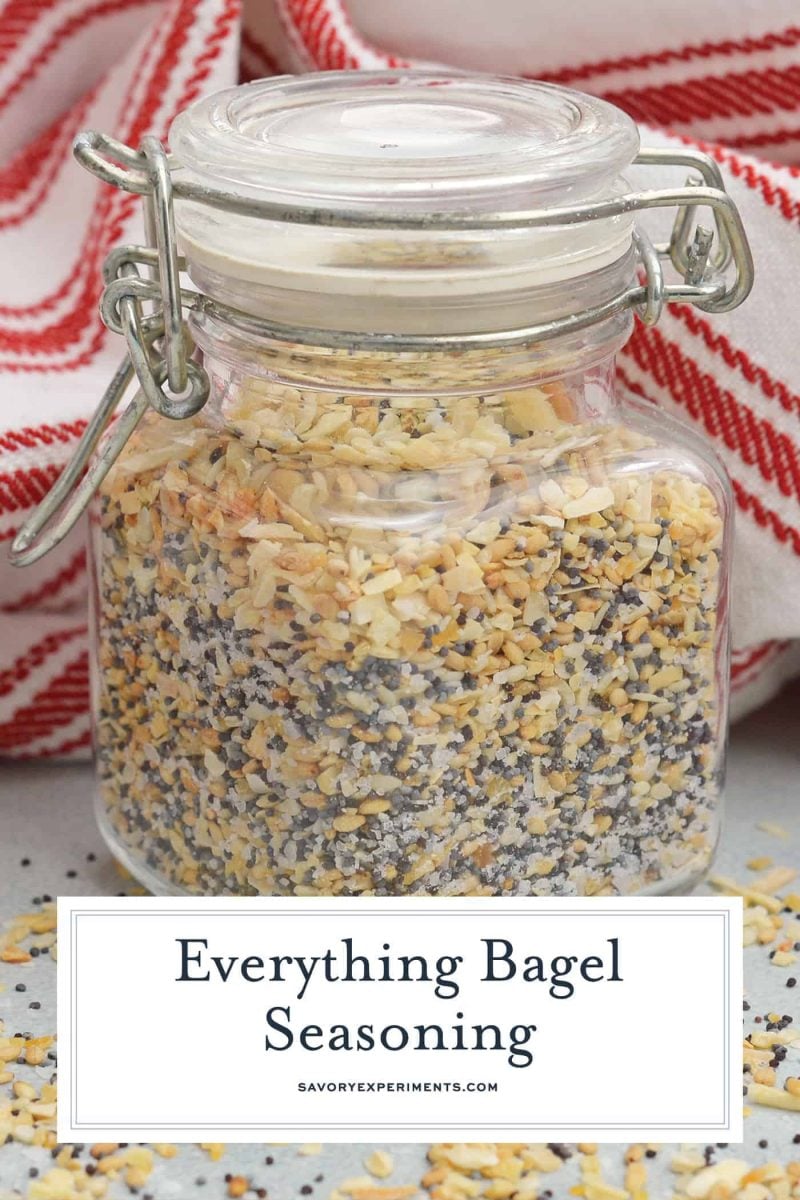 Seasoning for more than bagels!
Now what to put it on? Cause I bet most of you aren't sitting around making bagels, even on the weekends. Here are some of my favorites ideas:
Avocado toast
Sprinkled on top of pizza
Hamburgers
Scrambled eggs
Dinner rolls or toast
Seasoning for chicken, fish or pork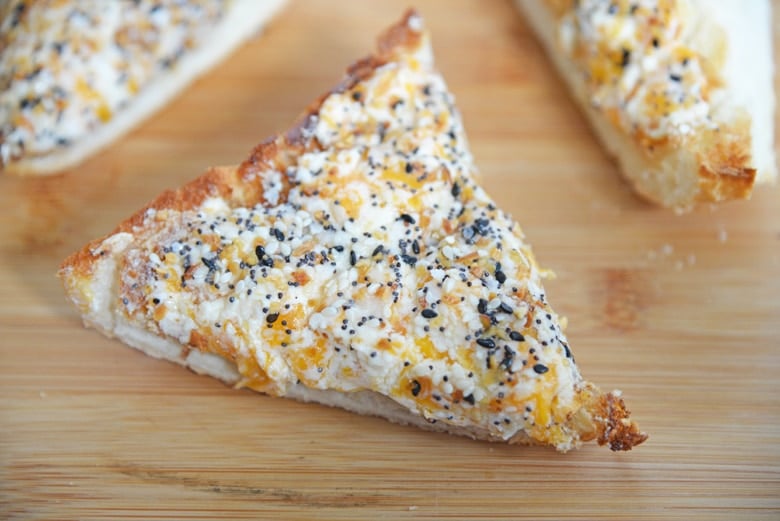 Do you have a recipe for bagels?
Nope. I don't mess around with making my own bagels. There are a couple of things that are just better left to the pros in my world.
The first is pie crust. I loathe pie crust. The second are bagels (and most bread). I try my best and can do basic dinner rolls, but actual loaves of bread or sandwich buns aren't in my wheelhouse. Bagels fall into that category.
Storage & Shelf Life
How long does everything seasoning blend last? Months! It doesn't really have anything in it that goes bad and salt is a natural preservative.
Simply place it in an airtight container in your pantry and use it when you need it.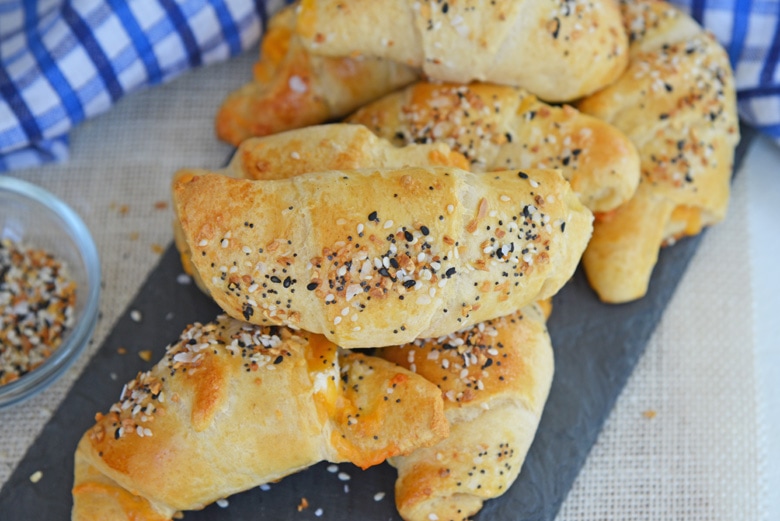 If you prefer to make homemade seasonings like I do, here are a few more to check out!