This Easy Garlic Balsamic Vinaigrette is a necessity to have in your kitchen. It only takes 10 minutes to make and can be stored up to a week. You won't buy another salad dressing from the store again!
This Easy Garlic Balsamic Vinaigrette is a staple dressing to have in your home. It's so simple to make and full of tangy and savory flavor. You'll never buy dressing from the store again!
My kitchen is full of basics and staples that I am constantly reaching for. Olive oils, compound butter, Maldon salt, and this salad dressing.
Meet your new kitchen staple. Easy Garlic Balsamic Vinaigrette. It can be as simple as oil and vinegar or as rich with an aged balsamic. This is a basic dressing that adds a little, shall we say, intrigue, by using fresh garlic.
Full disclosure: If you aren't in the mood to ward off vampires you can reduce or omit the garlic altogether. My family is deathly afraid of vampires and therefore requests garlic on everything!
Balsamic vinegar is actually good for your health. It's a healthier alternative to your typical dressing because it's low in sodium, fat, cholesterol, and calories. It is a winner alright.
Balsamic vinegar is dark and intensely concentrated Italian vinegar. Surprisingly enough, the traditional method of making it involved boiling down freshly harvested white grapes and then aging it in wooden casks for long periods of time.
It's a little more complex than that, but consider it something akin to winemaking.
Plus it's packed with nutrition from potassium, calcium, manganese, and iron. Don't worry about flavor with lack of calories, it has its own natural sweetness and when combined with garlic it makes a delicious dressing!
It does not need to be refrigerated and will keep indefinitely in your kitchen as long as it is stored in a dry, cool place away from heat. There may be a bit of sediment at the bottom of your bottle. Rest assured, this is 100% normal.
I like taking the basics of making this dressing, balsamic vinegar and olive oil, and adding in a few more ingredients to make it a winner.
The great thing is you probably already have all the ingredients needed in your kitchen so you can whip this up whenever you feel like it.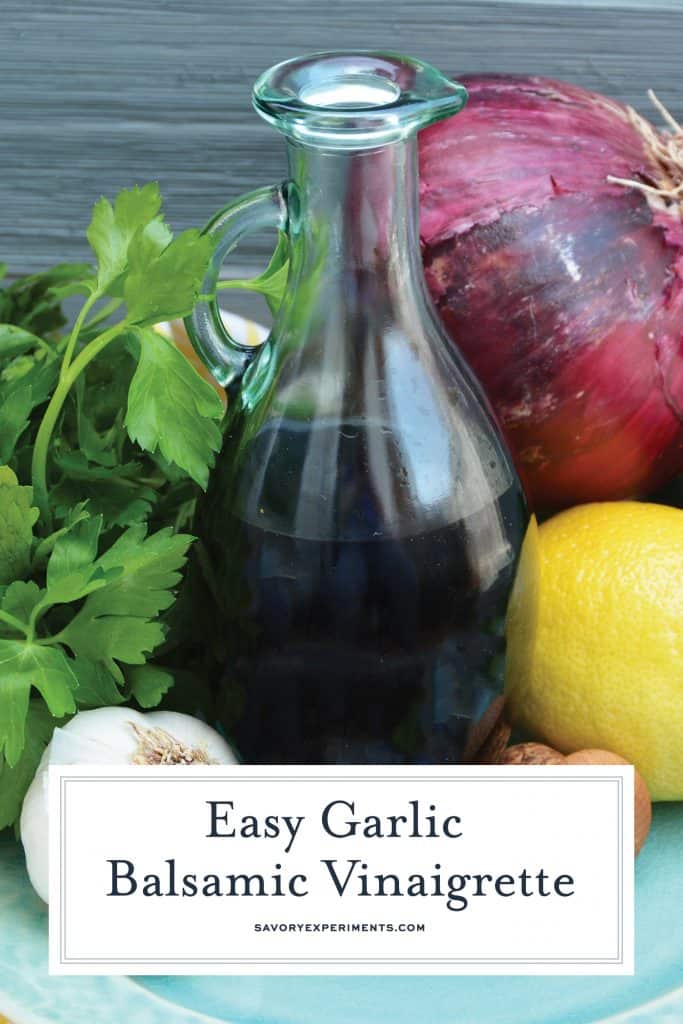 This balsamic vinaigrette dressing is great to make ahead and have ready to go for when you're ready to use it. Vinaigrette can be stored in an airtight container at room temperature in a dry, cool and dark place for up to a week.
Part of my weekly routine is whipping up a batch. Remember, it will probably settle out in between use so give it a good, hearty shake before you drizzle.
Use it for salads, as a marinade for chicken or drizzle on steamed vegetables. The sky's the limit!
Check out these other easy dressings:
Healthy Ranch Dressing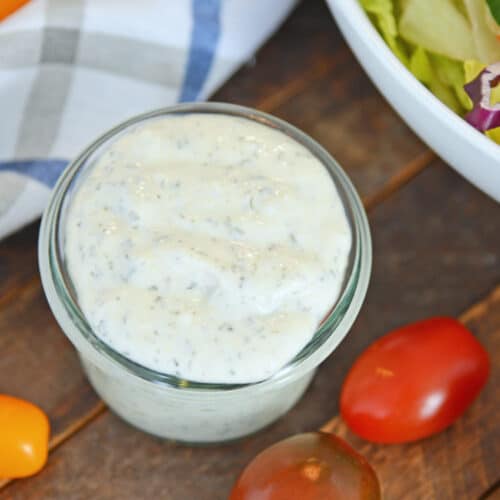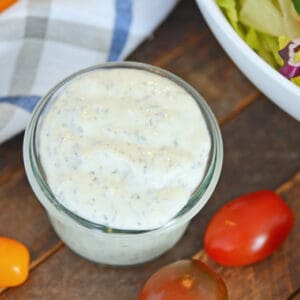 No need to worry about the extra calories when enjoying this Healthy Ranch Dressing. Made with Greek yogurt and avocado!
Greek Yogurt Salad Dressing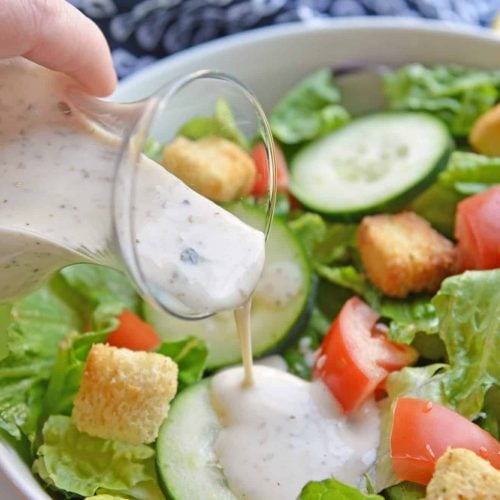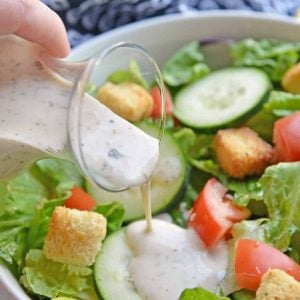 With flavors of lemon and garlic, this Greek Yogurt Salad Dressing is light, creamy and delicious! It is the best Greek salad dressing recipe!
CONNECT WITH SAVORY EXPERIMENTS!

Be sure to follow me on social media, so you never miss a post!

Facebook | Twitter | Youtube
Pinterest | Instagram

Get our FREE 8 Day E-Course on How to Be a Better Home Cook. Sign up HERE!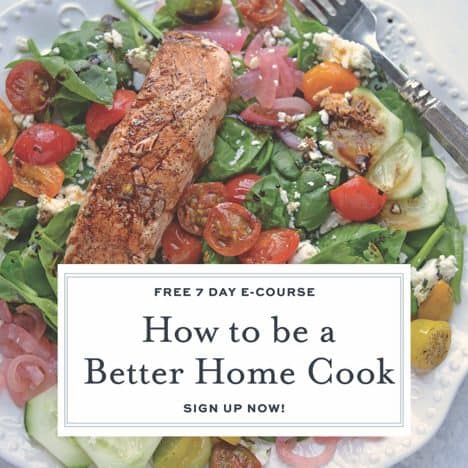 Garlic Balsamic Vinaigrette
This Easy Garlic Balsamic Vinaigrette is a staple dressing to have in your home. It's so simple to make and full of tangy but savory flavors!
Instructions
Using a microplane or small food processor, grate or pulse garlic to a pulp. This releases the juices, activates the flavor and prevents large chunks of garlic in your dressing.

Combine all ingredients in an airtight plastic containers and shake, shake, shake.

Vinaigrette can be served immediately, but tastes best if flavors are allowed to steep for a bit before serving.

If you've tried this recipe, make sure to come back and let us know how it was!
Nutrition
Calories:
128
kcal
|
Carbohydrates:
2
g
|
Fat:
13
g
|
Saturated Fat:
1
g
|
Sodium:
50
mg
|
Potassium:
5
mg
|
Sugar:
1
g
|
Vitamin C:
0.2
mg
|
Calcium:
2
mg
|
Iron:
0.1
mg