19+ Flavorful Taco Recipes
Whether for Taco Tuesday or any day of the week, these taco recipes are going to rock your world! From beef to chicken, and even vegetarian, these tacos are sure to please everyone!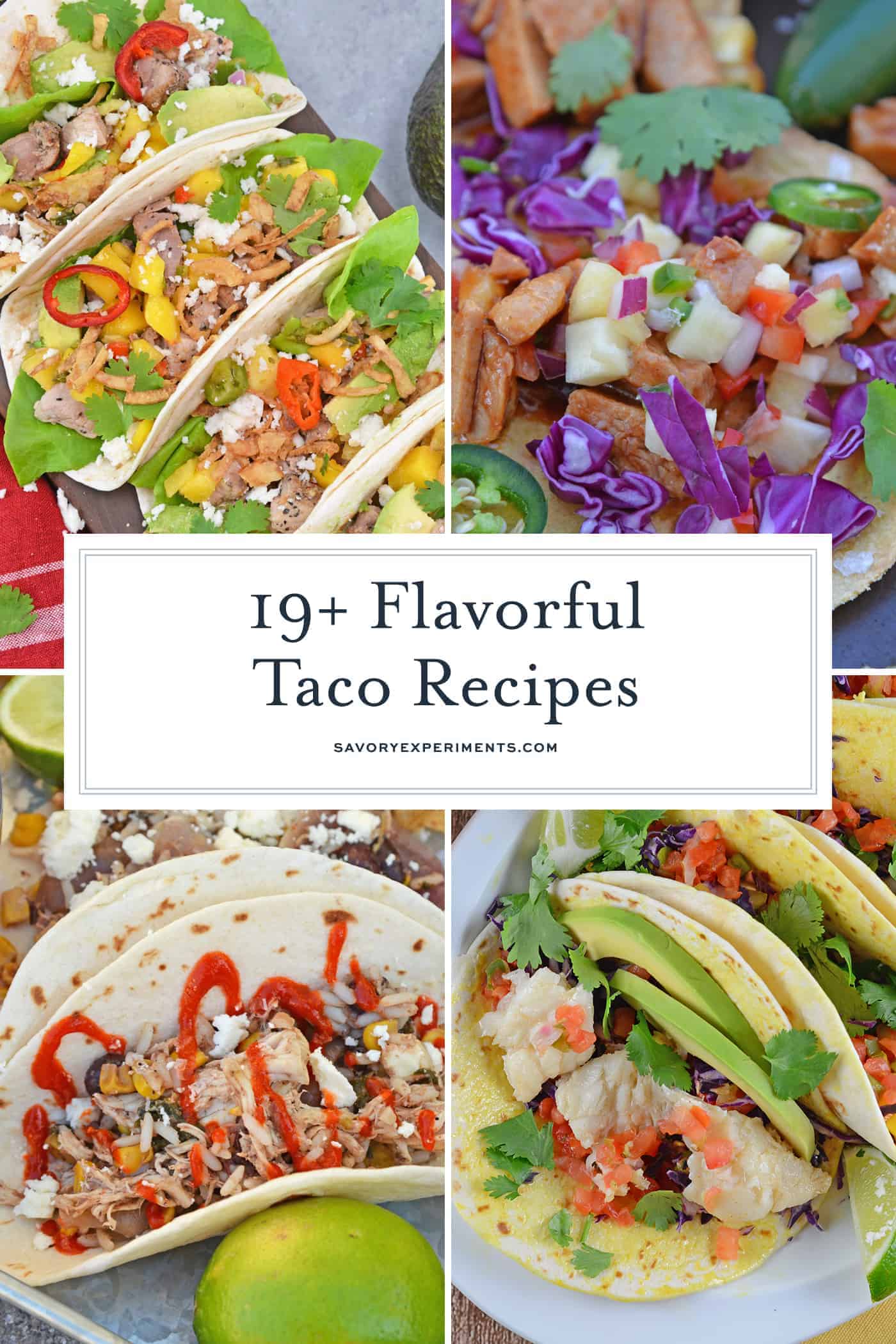 When it comes to tacos, these Flavorful Taco Recipes are the best! Whether you're looking for an easy weeknight meal, or just have a craving for Mexican, this list covers it all!
I don't know about you, but tacos are one of those meals that I can never get tired of. With an endless list of meats and toppings, you just can't go wrong!
From traditional ground beef and cheese to something more unique like BBQ Pork Tacos, I can't get enough!
This list of the best taco recipes includes some of my all time favorites. They are recipes that we make at home over and over, and I hope that you'll love them, too!
If you plan to make traditional tacos, check out our Homemade Taco Seasoning!
Beef Taco Recipes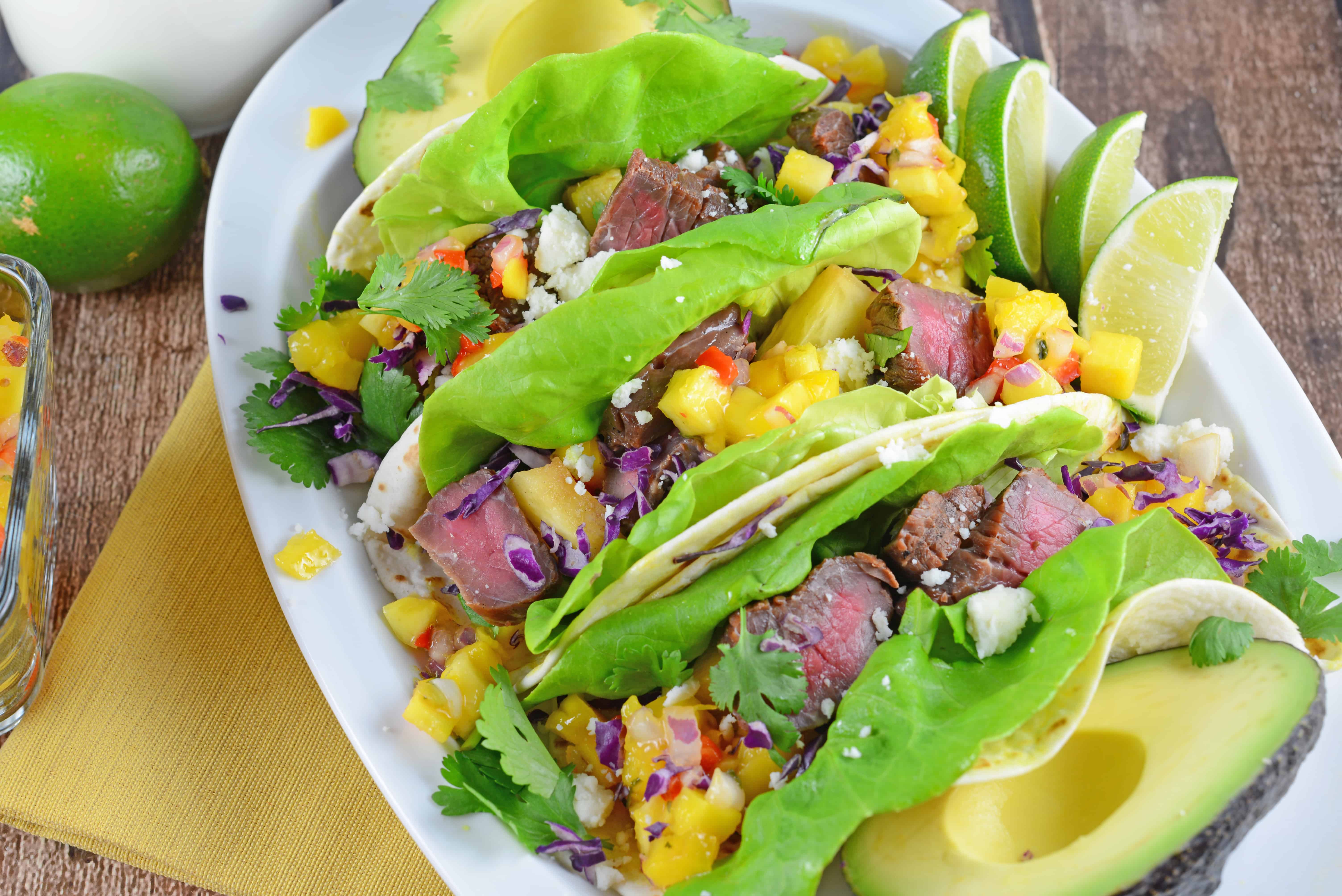 Tropical Beef Tacos use seasoned strip steak with mango salsa and queso fresco. Plus one secret for out-of-this-world tacos! You can find the recipe here.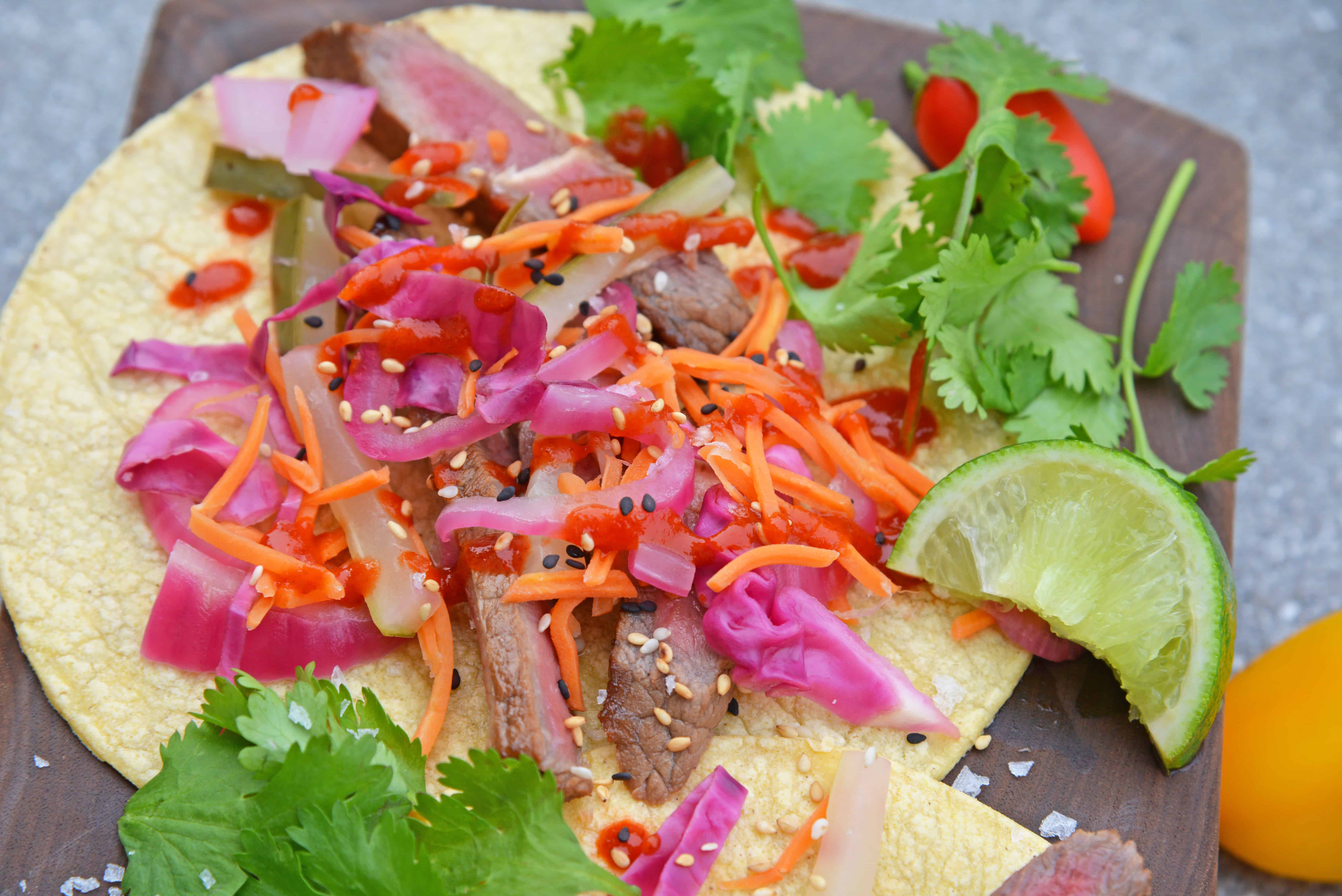 Korean Beef Tacos are stuffed with seasoned bulgogi beef, fresh veggies, and spicy sauce! These are the best Korean tacos you will ever eat! You can find the recipe here.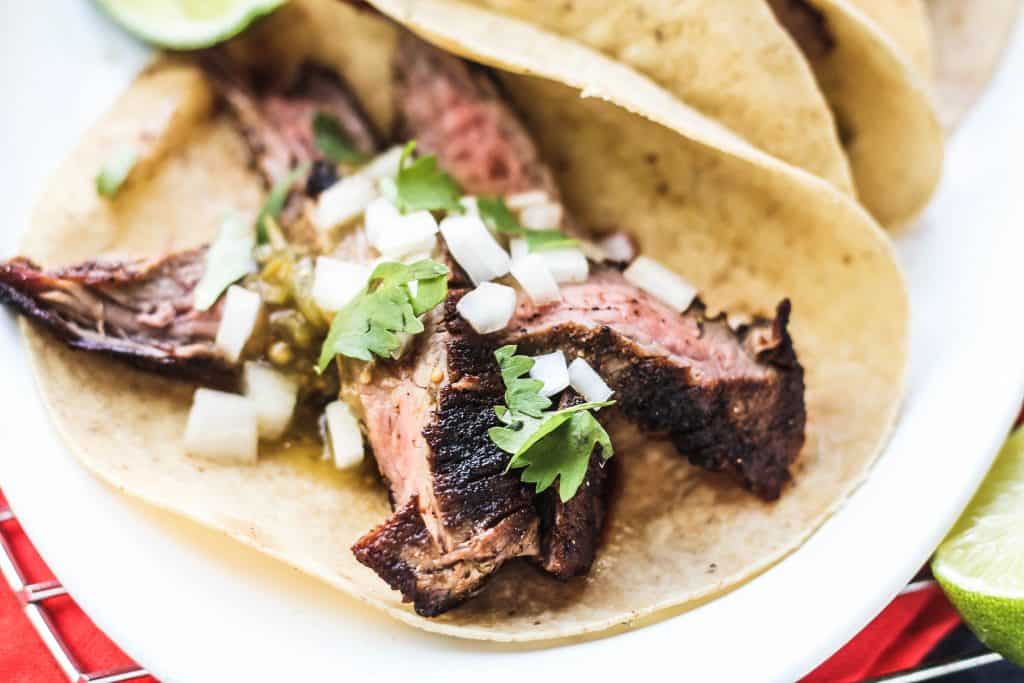 These Easy Flank Steak Tacos are made entirely on the stove top, no grilling needed! Serve them with fresh tortillas, lime, cilantro and onion! You can find the recipe here.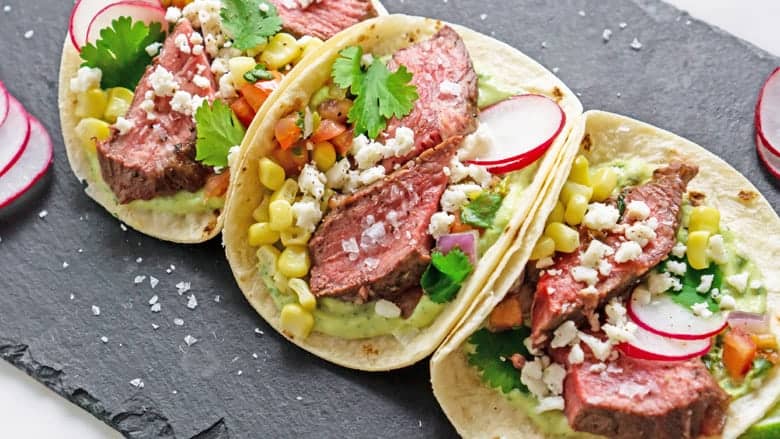 Jalapeno Lime Steak Tacos are sure to be a winner for Taco Tuesday!
Chicken Tacos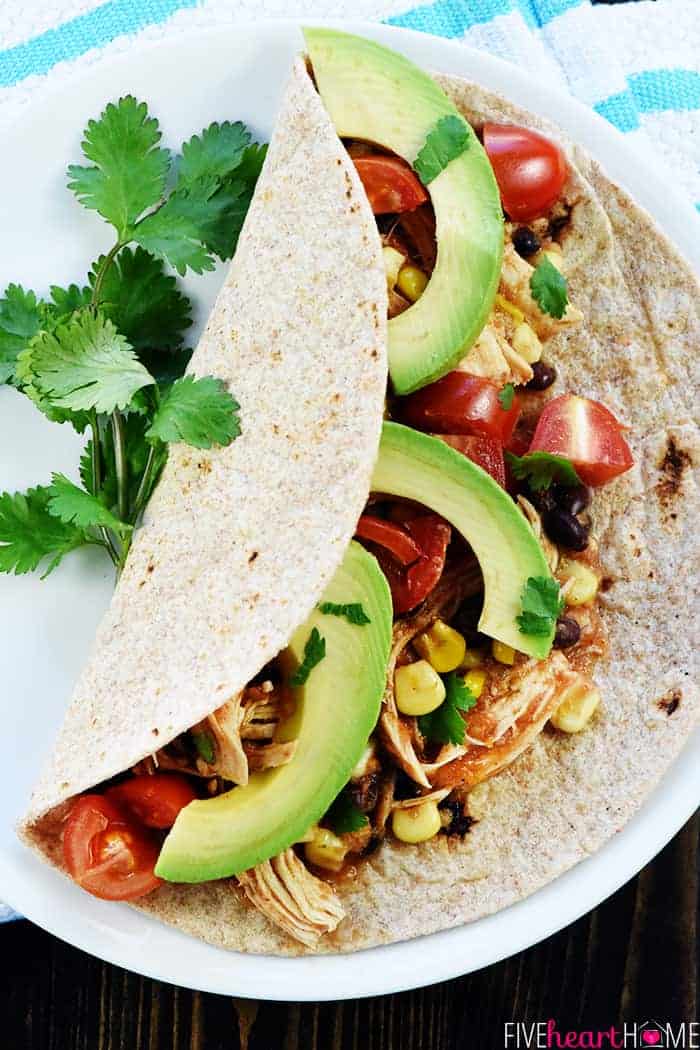 Instant Pot Chicken & Black Bean Tacos boast a tender, flavorful filling, equally delicious in burrito bowls and effortlessly made in the pressure cooker! You can find the recipe here.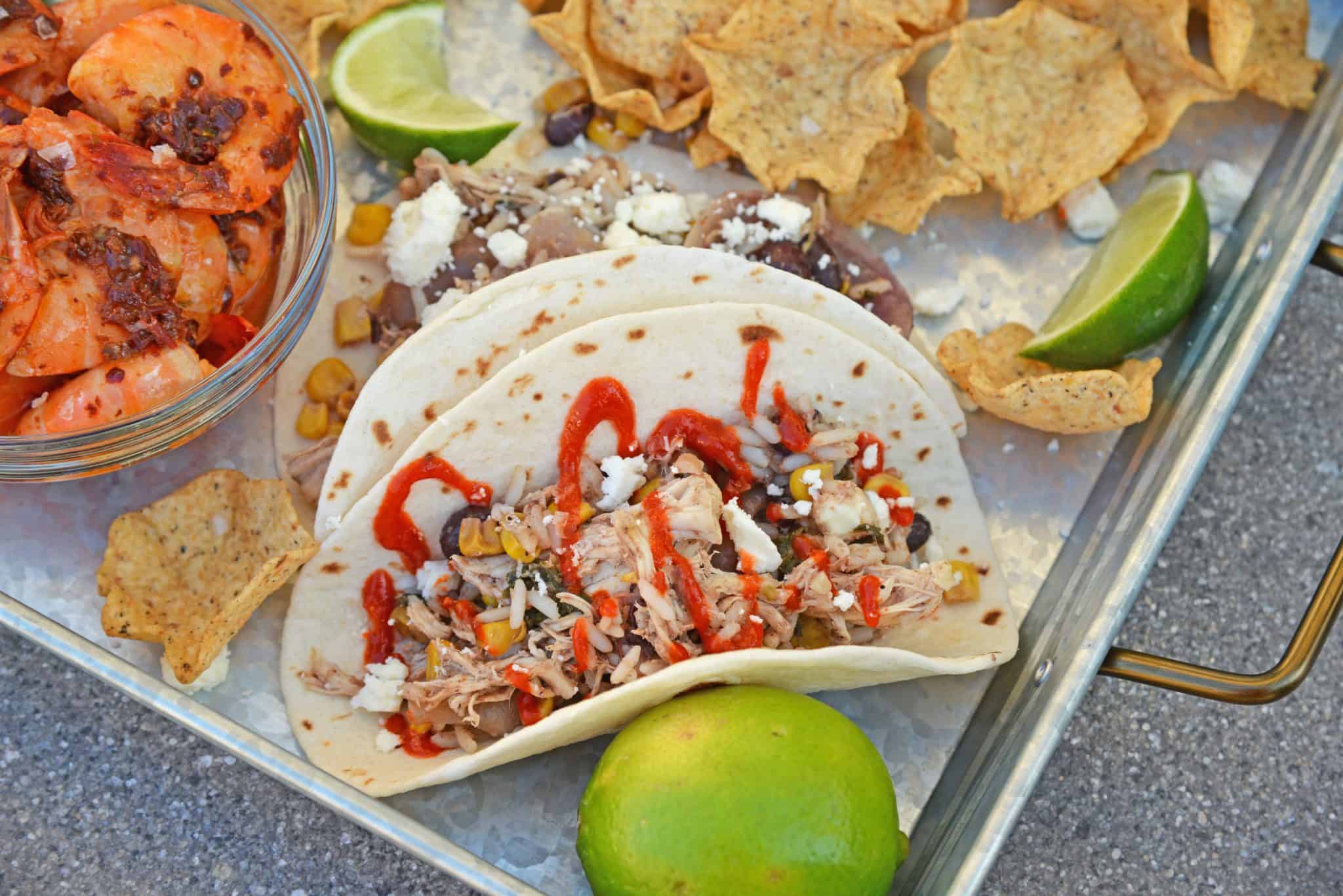 Slow Cooker Chicken Tacos only take 10 minutes to make in the crock pot! Just set it and forget it for a delicious dinner! You can find the recipe here.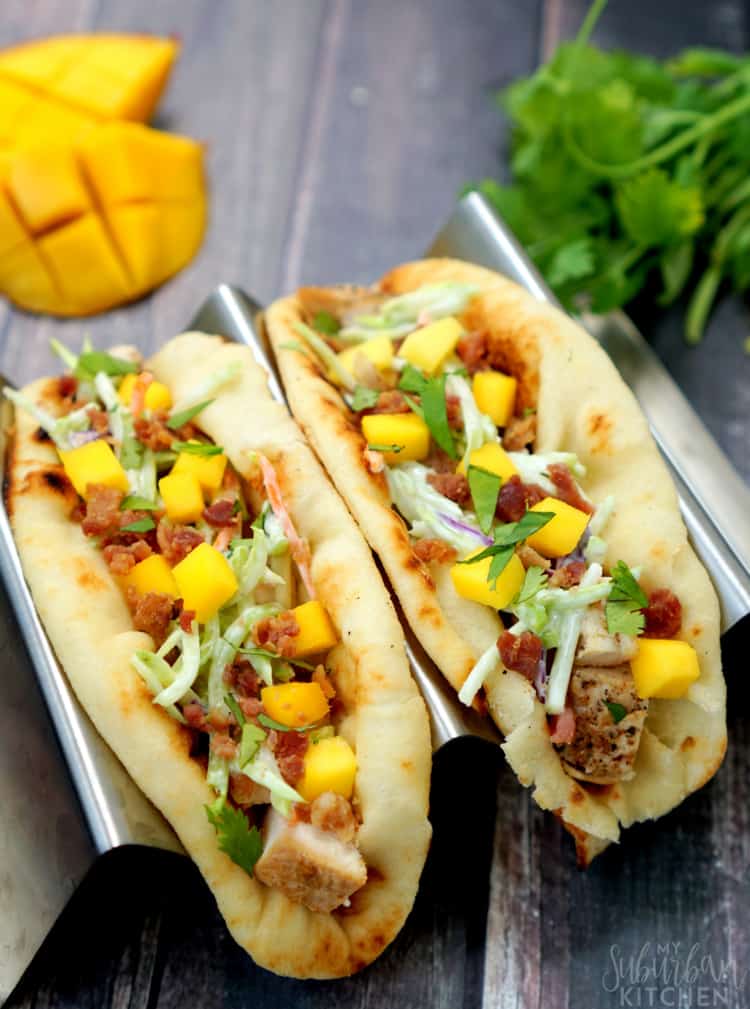 These Chicken Bacon Mango Tacos have the perfect combination of sweet and savory for a taco that will make your taste buds happy! You can find the recipe here.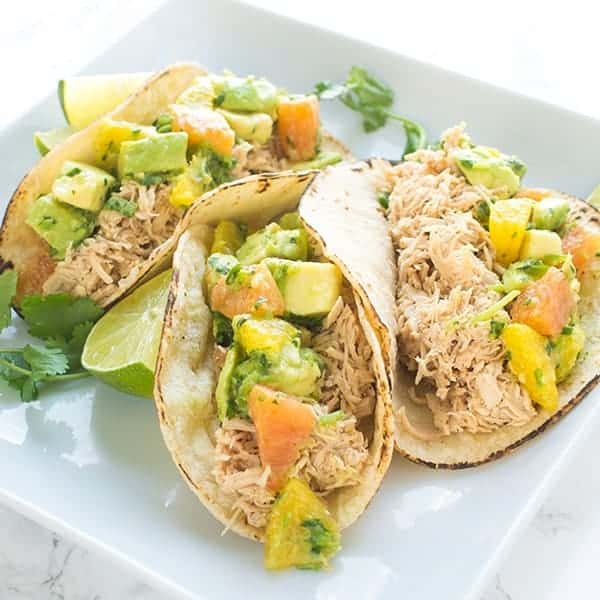 Corn tortillas are quickly charred then filled with shredded chicken and a fresh avocado citrus salsa, your family will love this easy Chicken Tacos with Avocado Citrus Salsa recipe! You can find the recipe here.
Pork Taco Recipes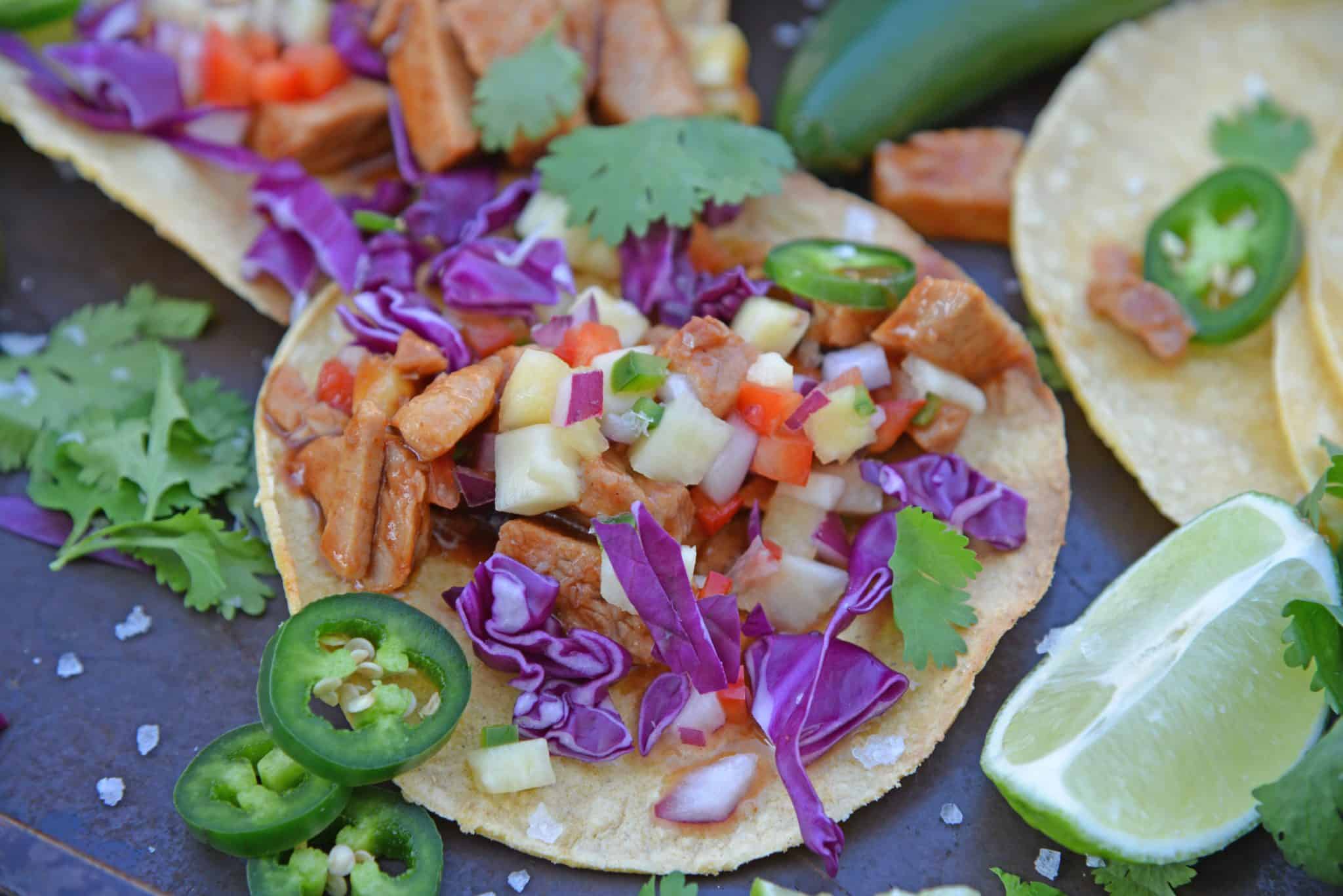 BBQ Pork Tacos are a colorful and easy weeknight dinner. Zesty BBQ sauce paired with sweet and spicy pineapple salsa and crunchy red cabbage! You can find the recipe here.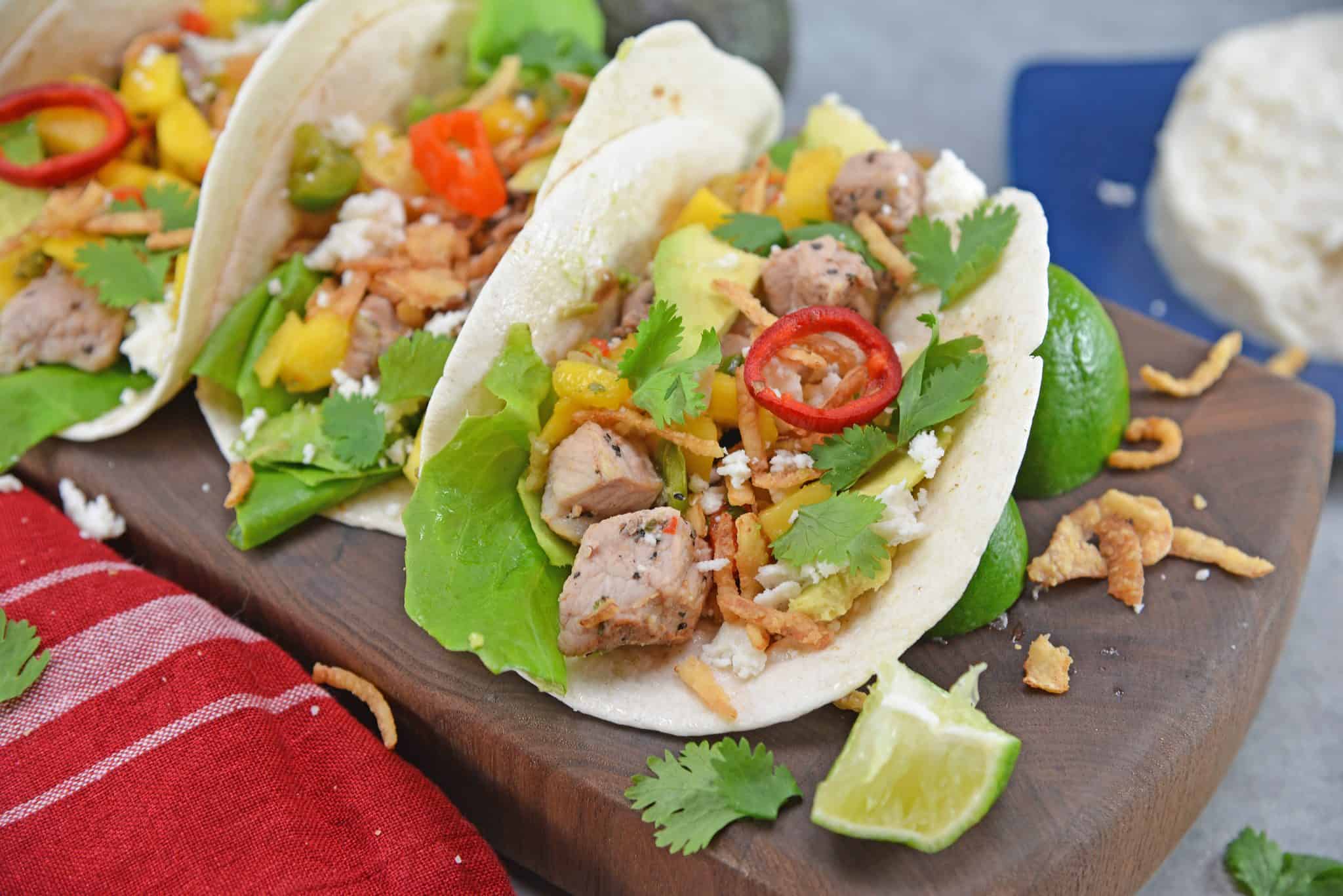 Crispy Pork Tacos are soft tacos filled with mango salsa, cool avocado, crumbly queso fresco, butter lettuce and crispy onion straws! You can find the recipe here.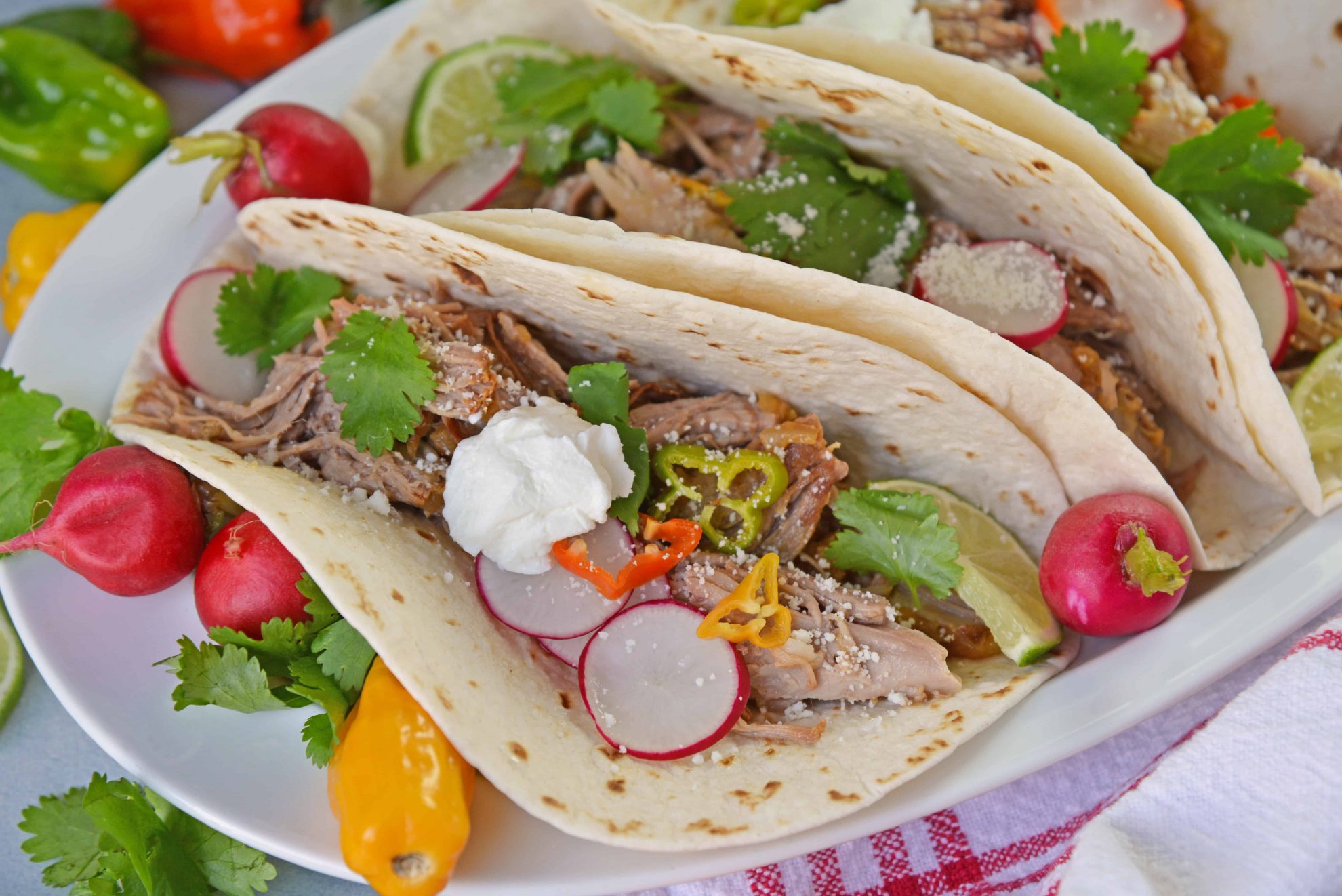 Pressure Cooker Carnitas are an easy pressure cooker recipe for shredded pork with Mexican flavors. Perfect for making the perfect soft taco! You can find the recipe here.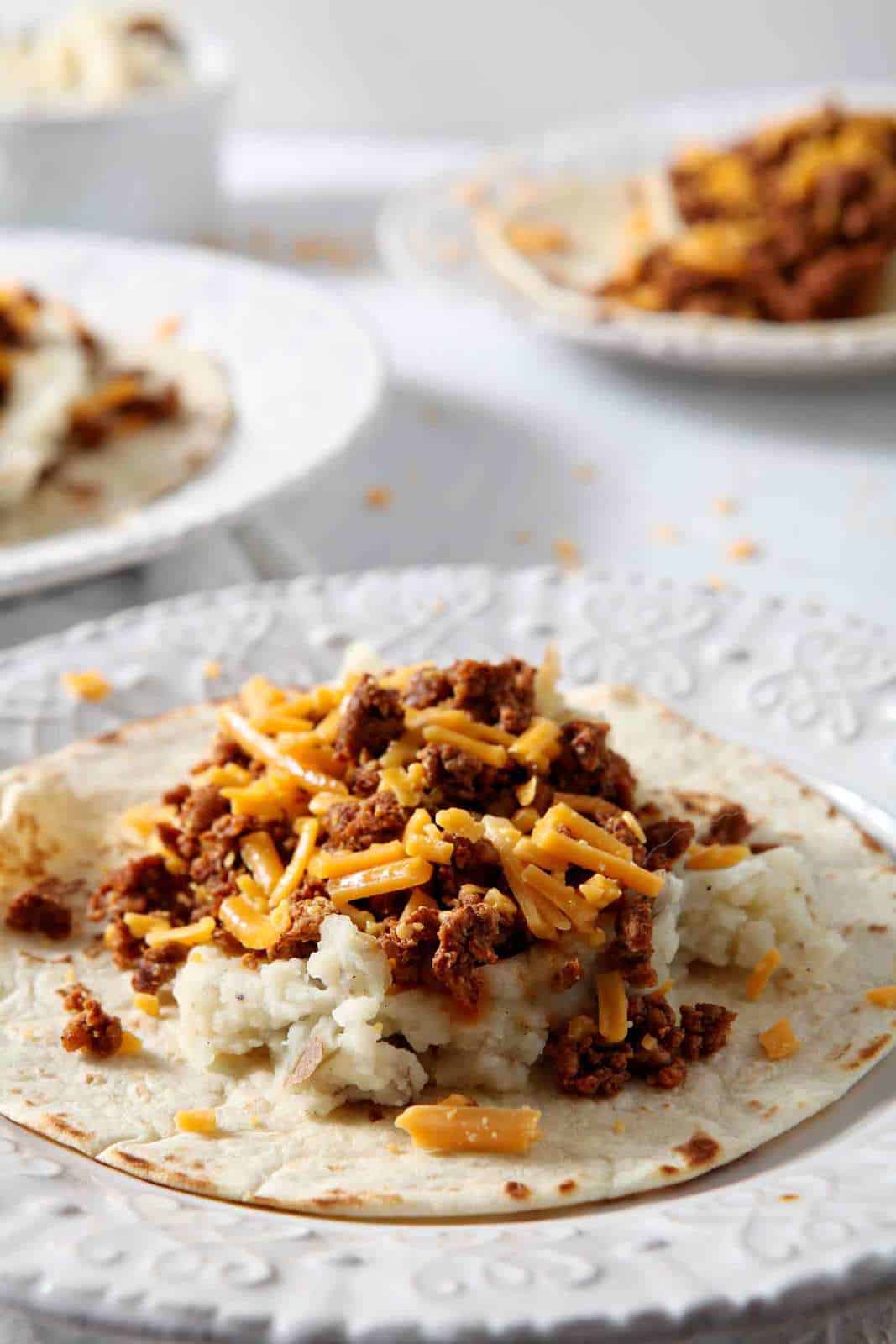 In search of the ultimate comforting breakfast? Look no farther than Mashed Potato Chorizo Breakfast Tacos! These tacos, made with store-bought chorizo and homemade mashed potatoes, are the stuff dreams are made of! You can find the recipe here.
Seafood Tacos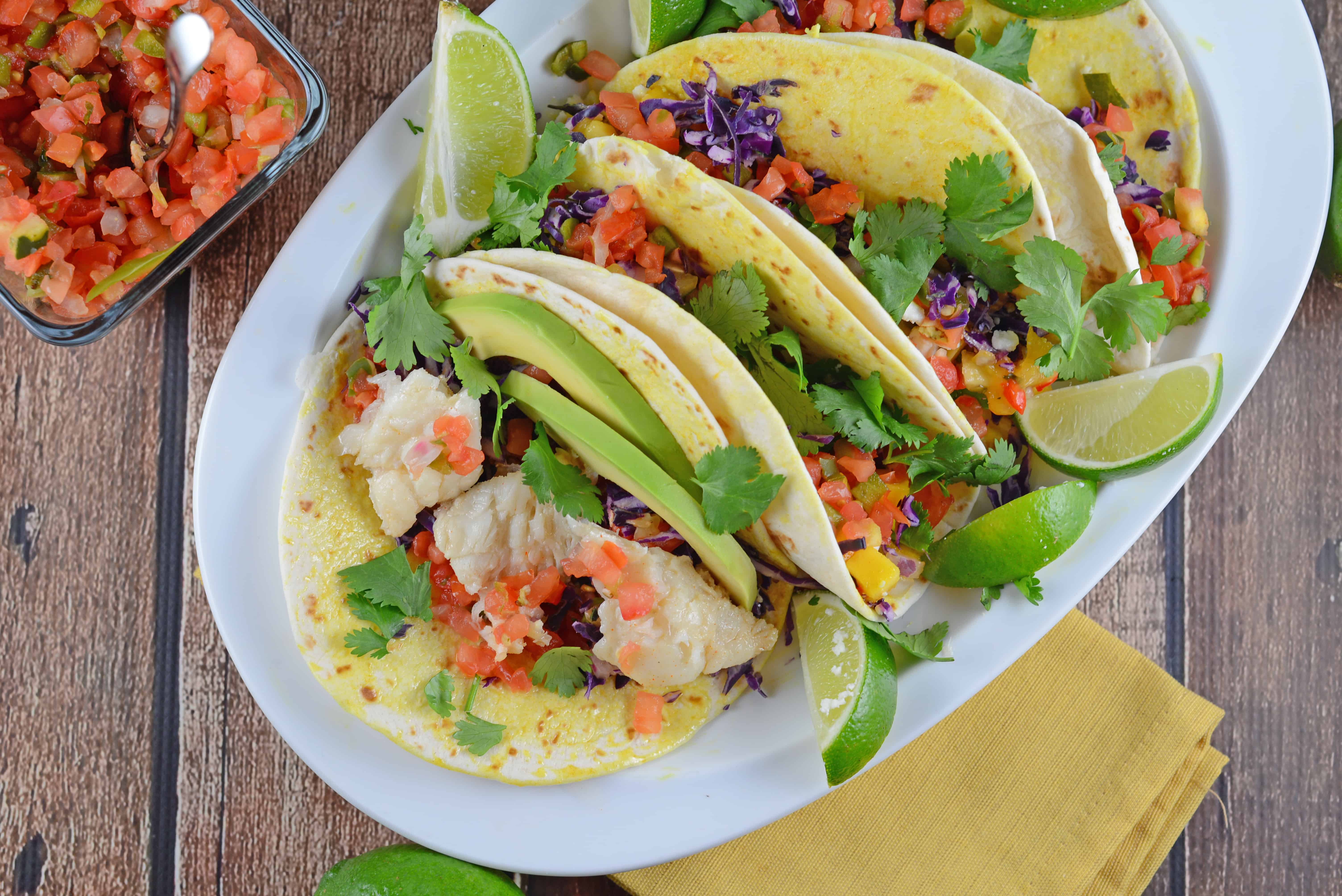 These Best Fish Tacos are full of flavor with pico de gallo, shredded cabbage, avocado, queso fresco and a special homemade hot sauce! You can find the recipe here.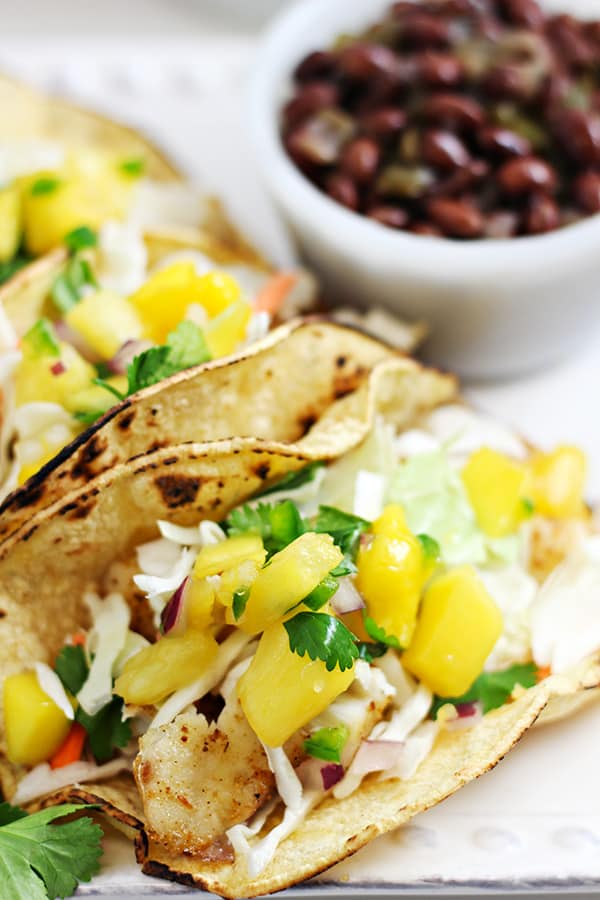 This Baked Tilapia Fish Tacos recipe is an easy dinner that will take 30 minutes or less to make. The seasoned tilapia fillets are baked in the oven until flaky, then filled into soft tortillas with your favorite toppings! You can find the recipe here.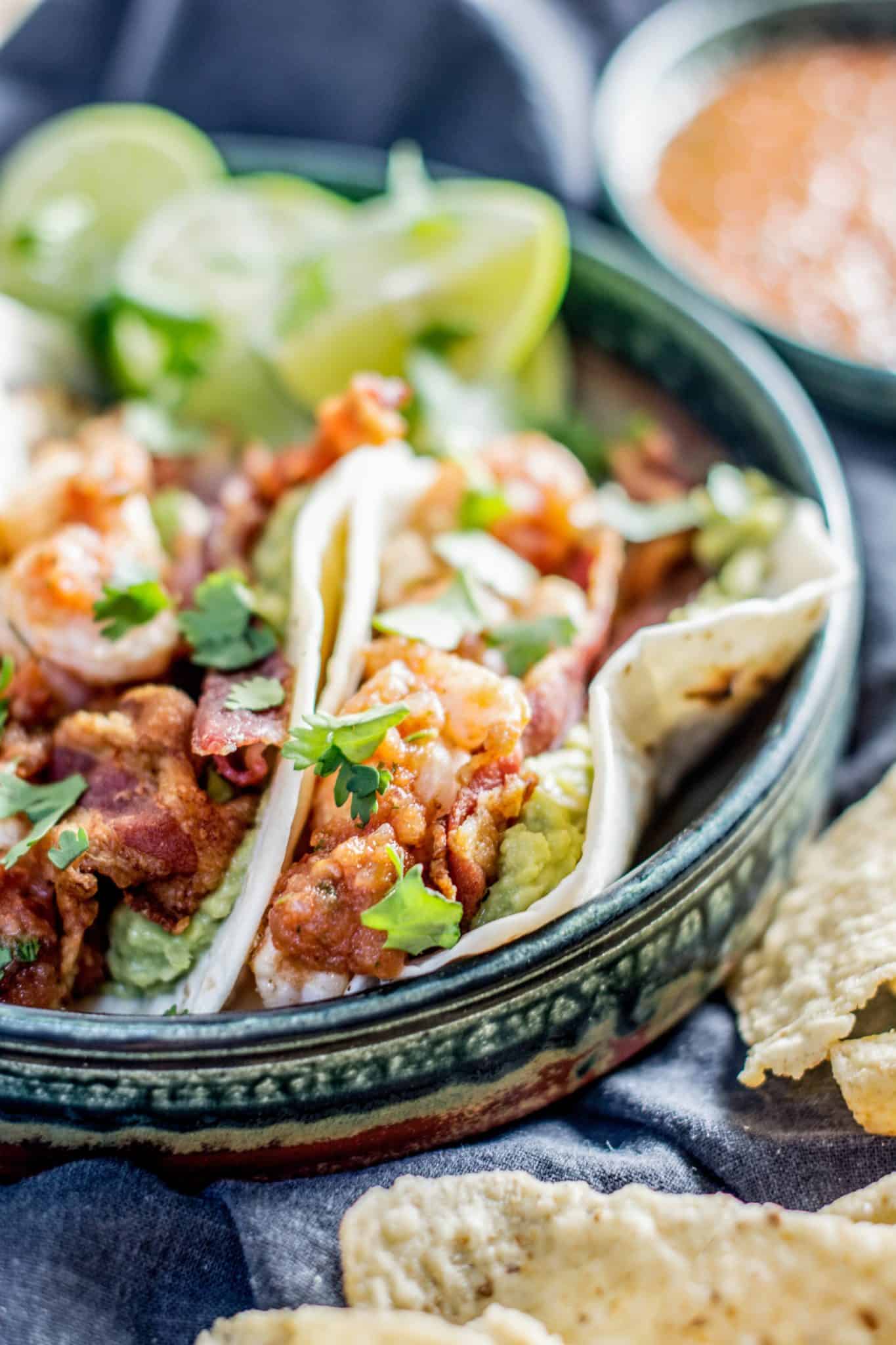 An easy and tasty way to enjoy Taco Tuesday, these Tequila Shrimp Tacos are prefect to enjoy any time of the year! You can find the recipe here.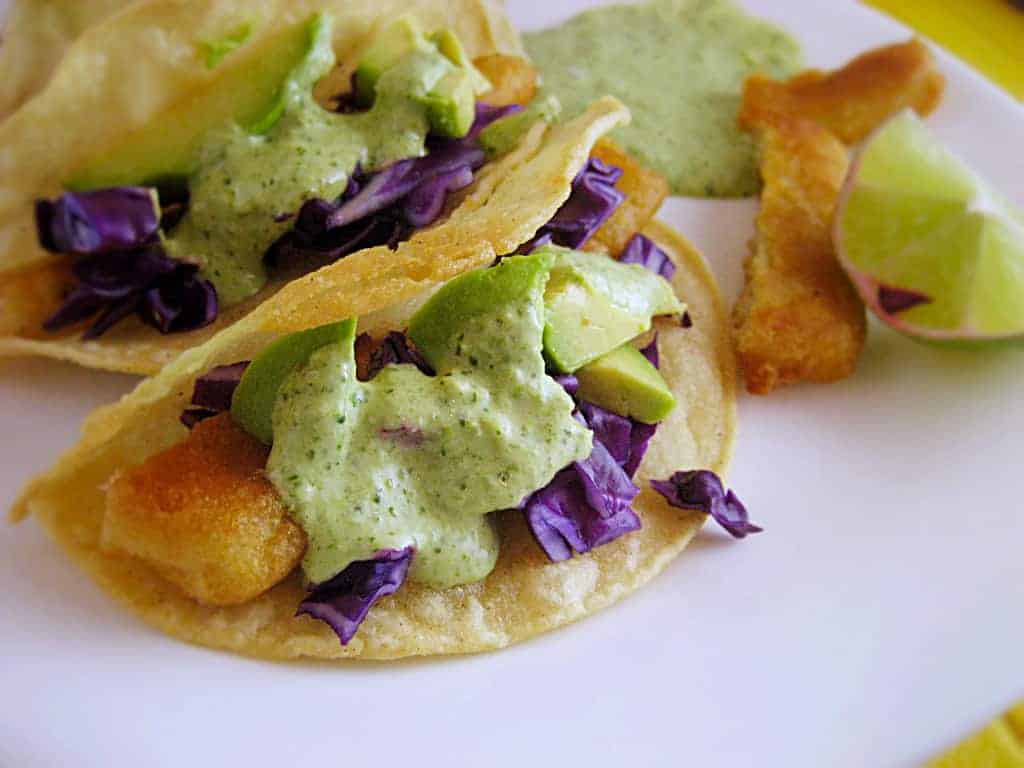 Baja Fish Tacos are colorful with the help of the deep purple cabbage and the bright, creamy green salsa. This taco is crunchy, robust and perfect! You can find the recipe here.
If you liked these taco recipes, check out these other Mexican inspired dishes: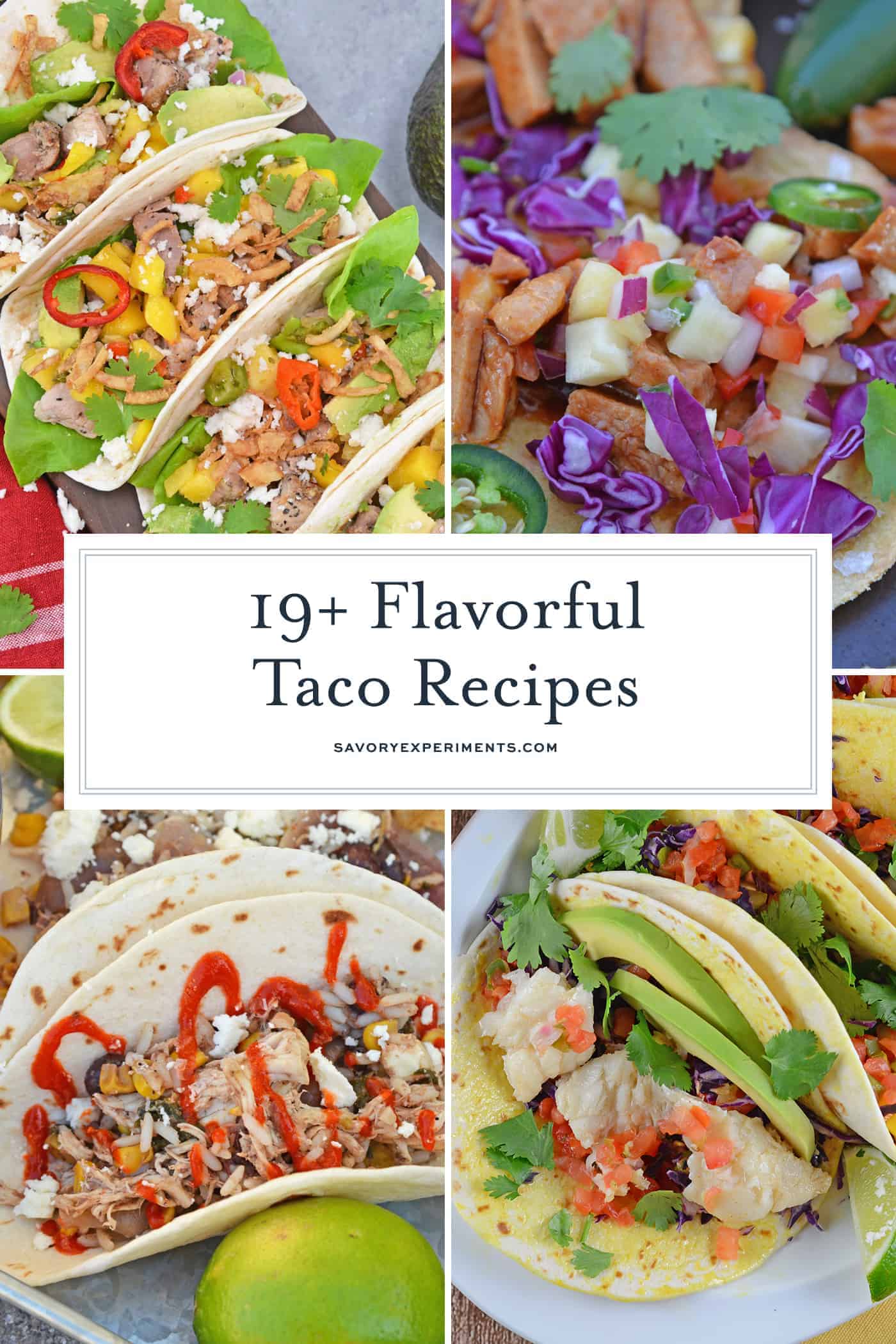 If you liked this Easy Dinner Recipe, snag a copy of my Easy Dinner Recipes Mini-Cookbook. Available here for only $0.99, here is a small collection of time-saving, hearty and satisfying dinners guaranteed to get you in and out in 30 minutes or less!