The Best Chicken Wing Recipes
Whether for New Years Eve, game day, or even dinner, homemade wings are the perfect option! These homemade chicken wing recipes are the best!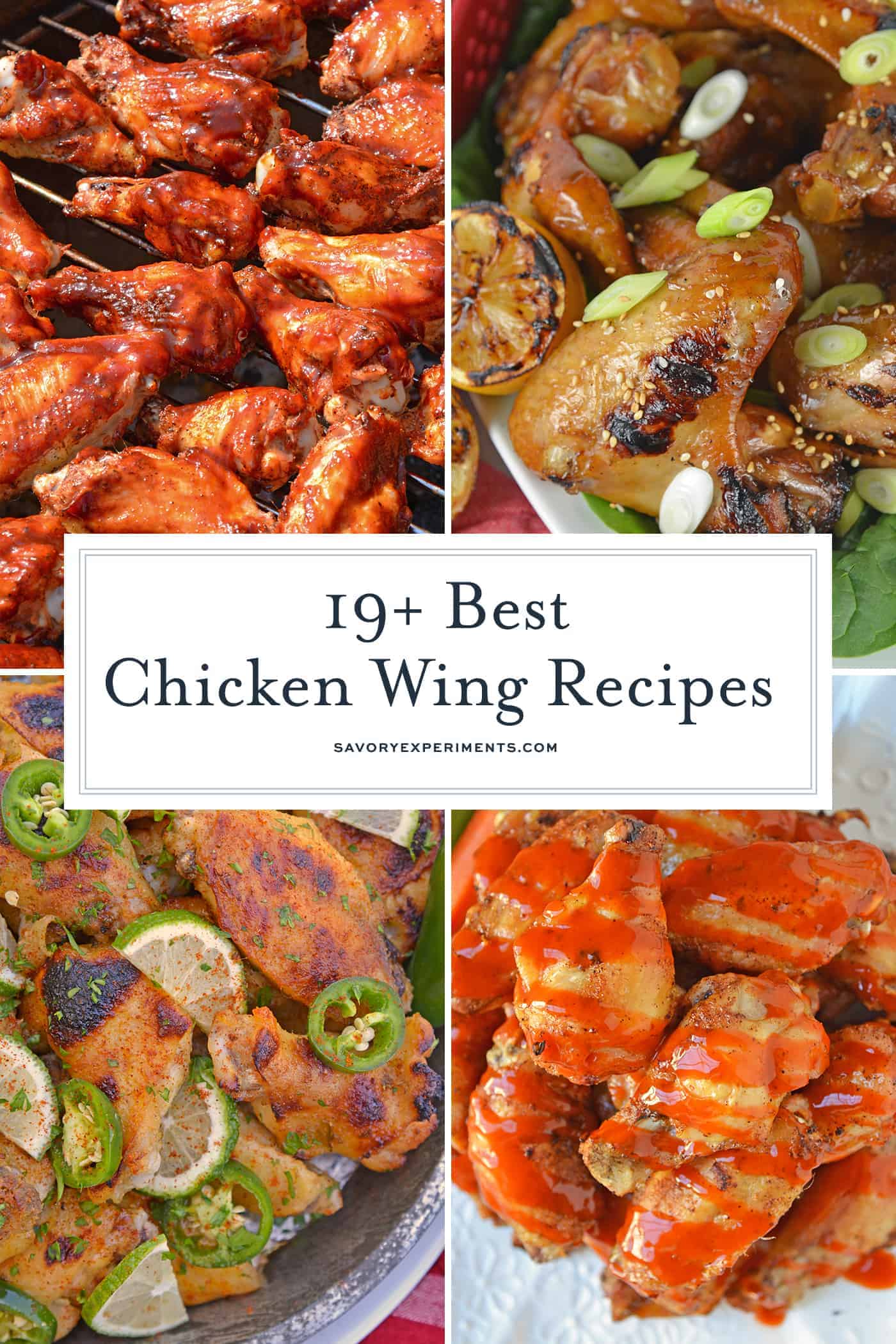 These are the best homemade chicken wings! From sweet to spicy, all of these homemade chicken wings are delicious and perfect for game day or ANY day!
Now that the hustle and bustle of the holidays are over, we can move on to New Years. One of my favorite New Years Eve snacks is chicken wings!
With an infinite amount of ways to make them, wings are such a versatile appetizer that everyone loves.
Not only are wings great for New Years, but they're perfect for any day really (especially Super Bowl Sunday!) If you are a fan of chicken wings, these recipes are for you!
Baked Homemade Chicken Wings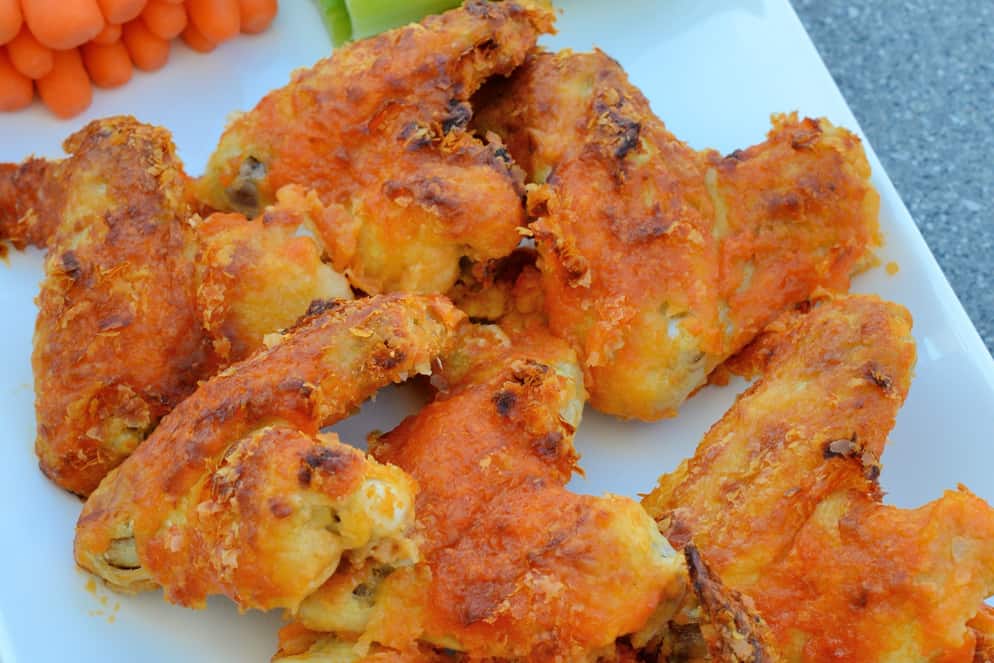 These Crispy Baked Garlic Buffalo Wings use a secret ingredient to "bread" the wings. Bake to crispy perfection and toss in a garlic buffalo sauce!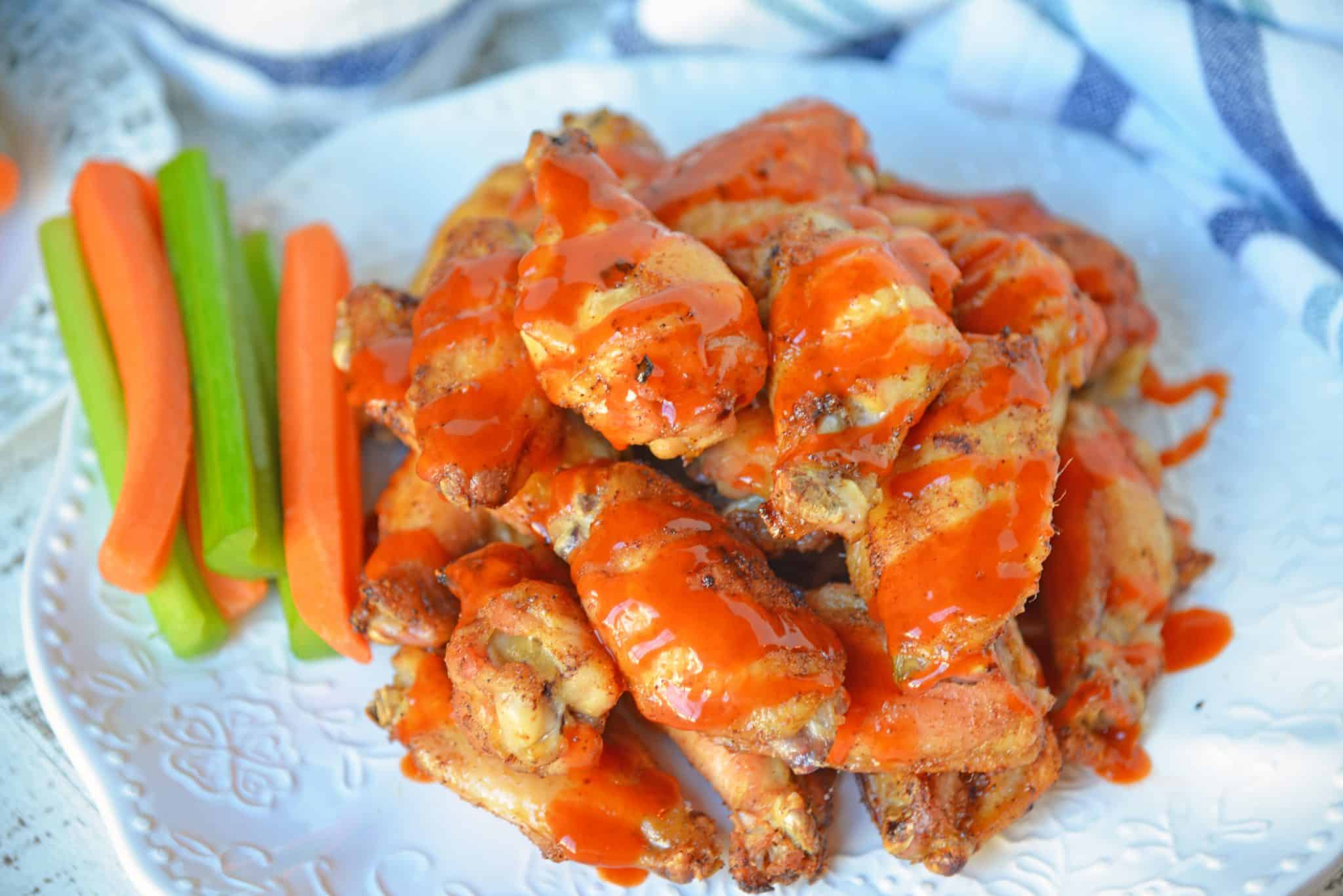 Crispy Baked Buffalo Wings are easier to make than you think. Only 5 ingredients, a simple buffalo sauce and the trick for seriously crispy wings!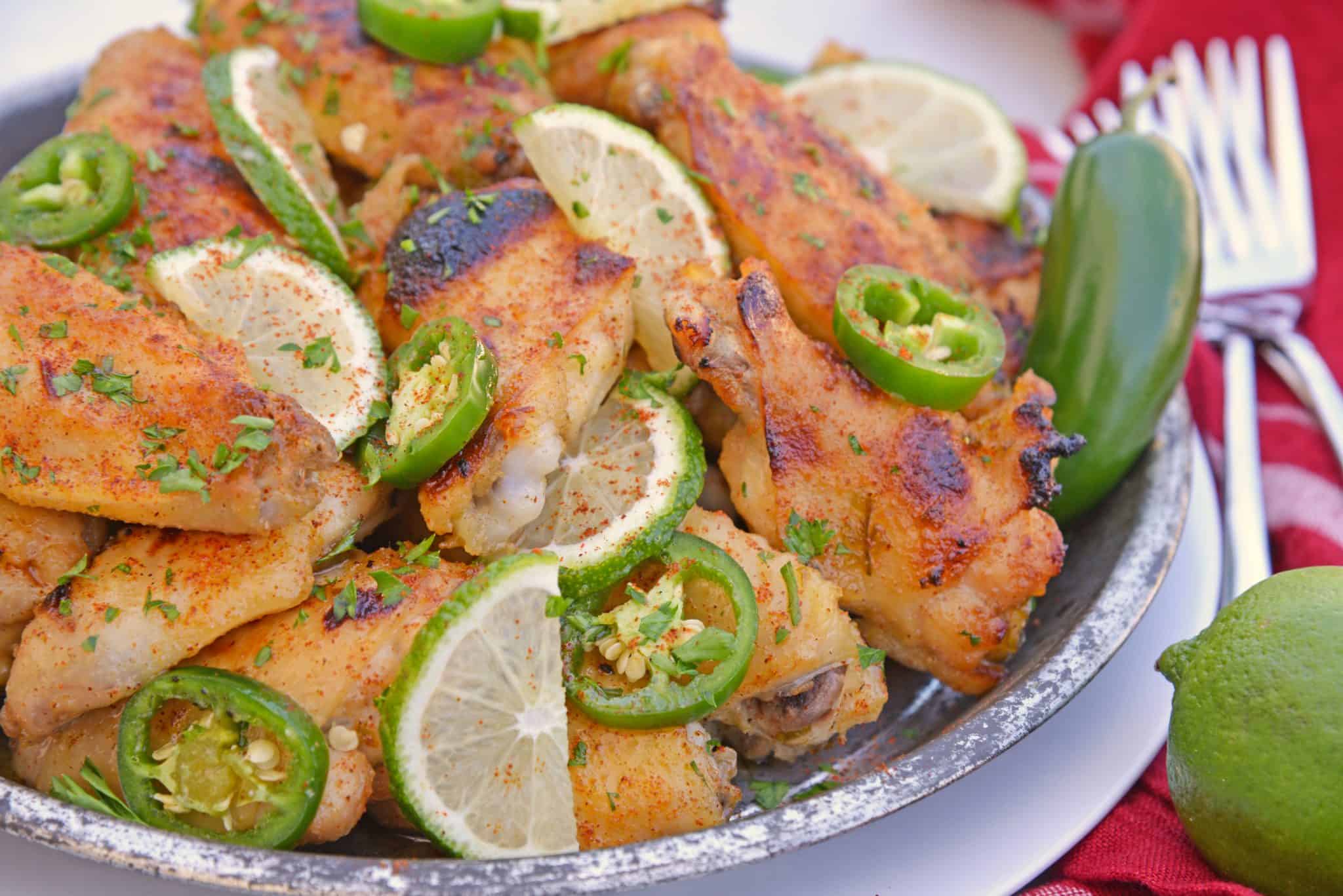 Sweet and spicy Jalapeno Lime Wings are baked wings perfect for holiday parties or watching the big game. A unique flavor everyone will love!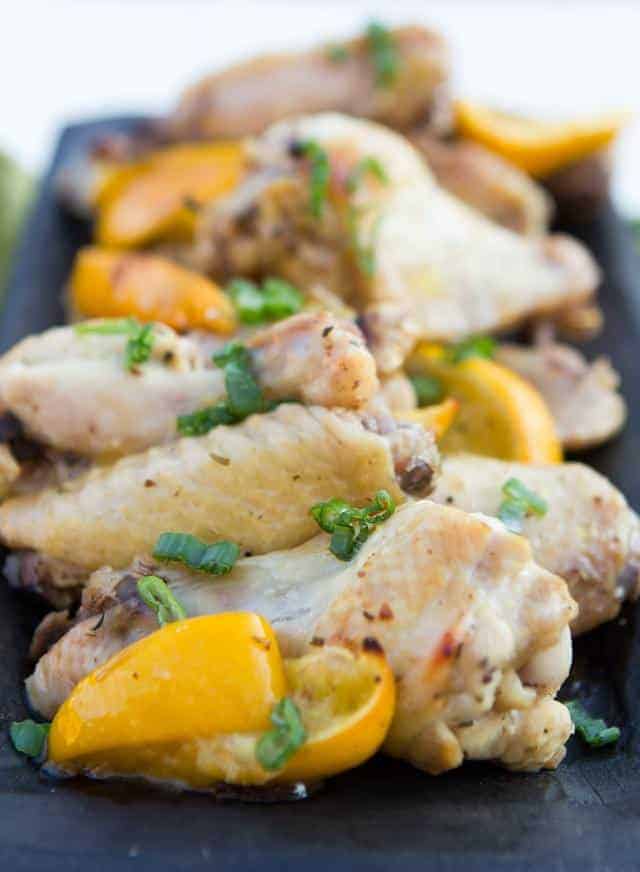 These Baked Lemon Pepper Wings have a light and fresh flavor that everyone will love! You can find the recipe here.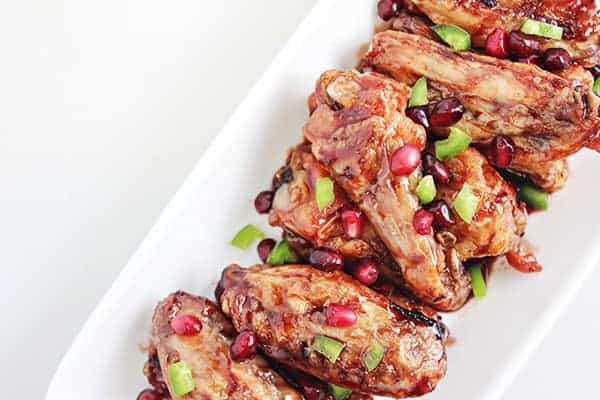 This easy Pomegranate Jalapeno Wings recipe is only 5 ingredients and full of delicious flavors from pomegranate juice, fresh jalapenos, and sweet honey! You can find the recipe here.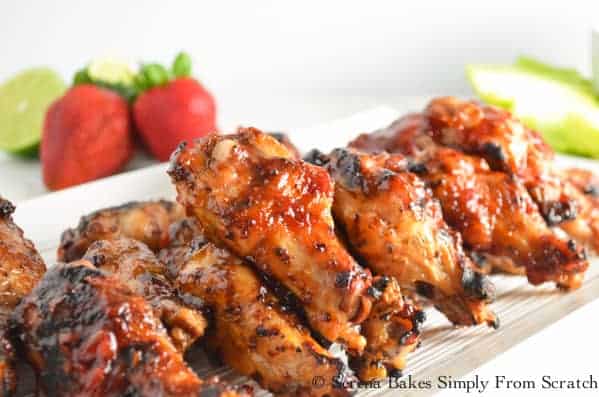 Sticky, sweet, and spicy Roasted Strawberry Barbecued Hot Wings are always a favorite! Perfect for a light dinner or appetizers! You can find the recipe here.
Garlic Parmesan Wings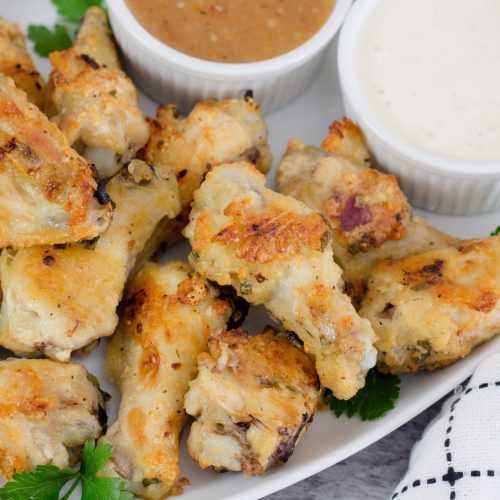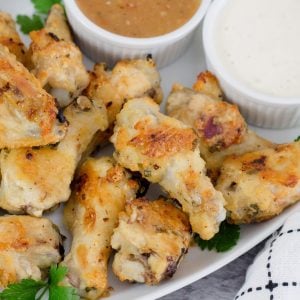 EASY Baked Garlic Parmesan Chicken Wings are so fun and easy to make and perfect for watch the game, or as a quick appetizer before dinner!
Air Fryer Chicken Wings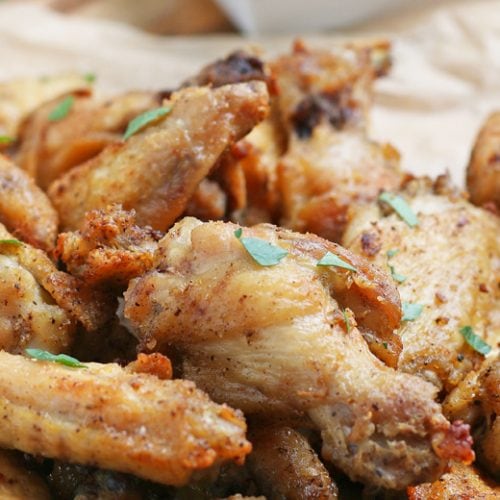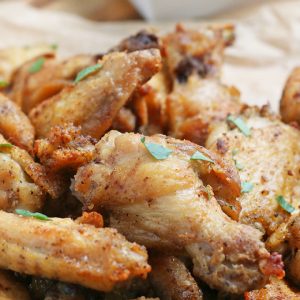 The BEST way to make the crispiest wings: in the air fryer! You won't believe how easy it is to make these Crispy Air Fryer Chicken Wings!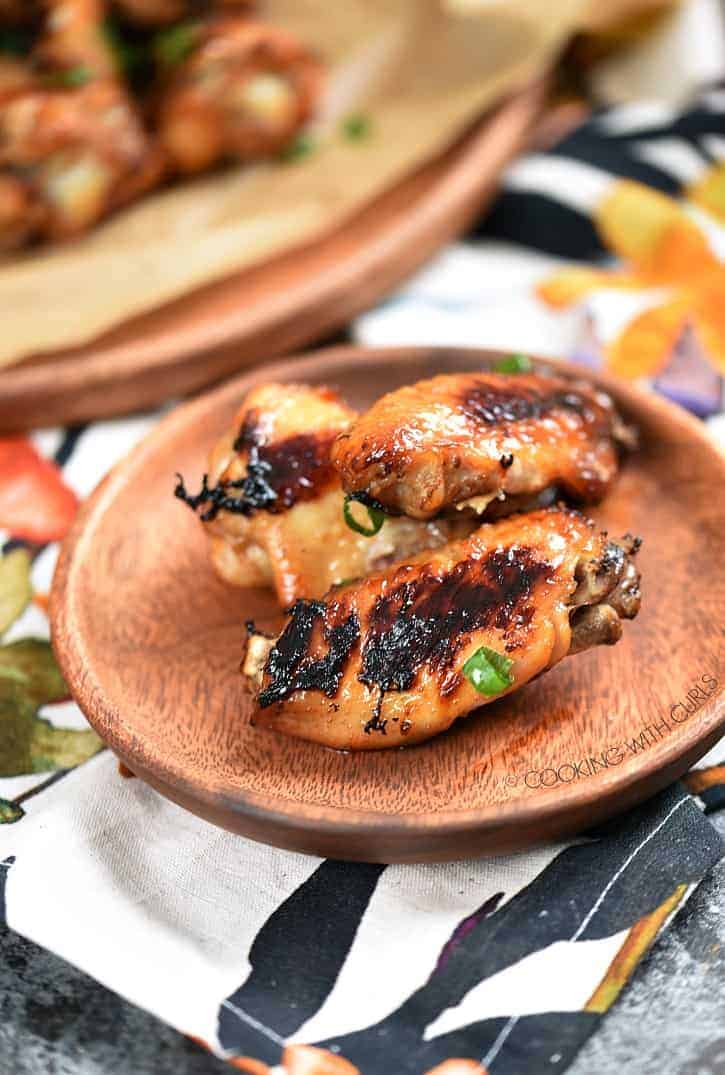 These Huli Huli Chicken Wings are a fun twist on an island favorite that your guests will love! You can find the recipe here.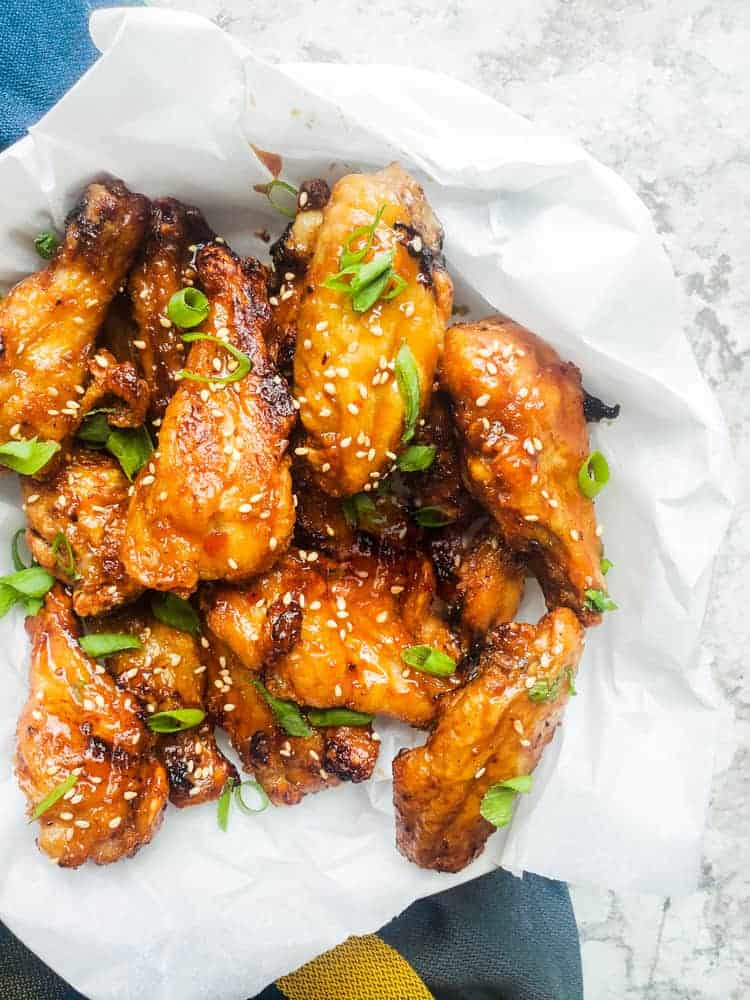 Sweet chili wings are great as an appetizer, snack or even meal!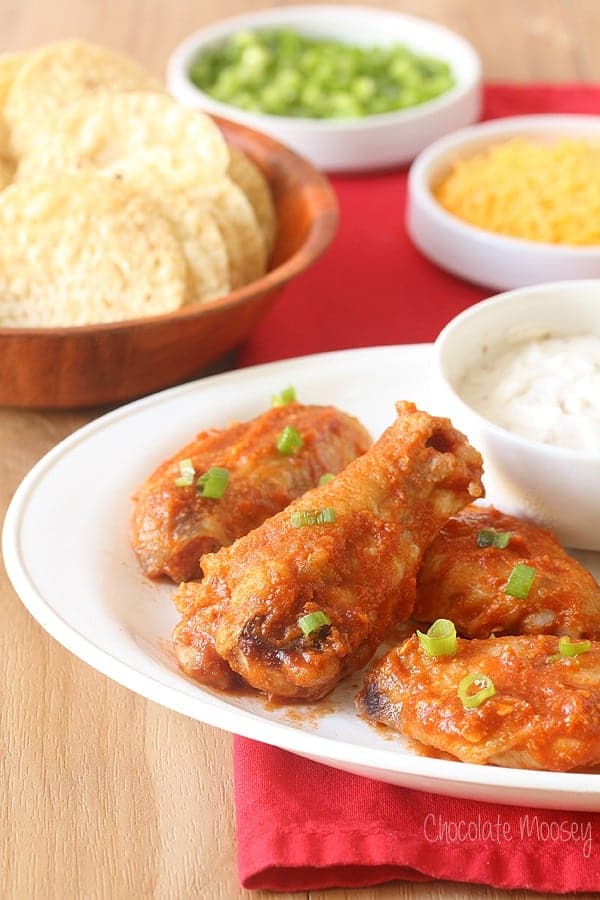 Saucy Taco Baked Wings is the new tailgating favorite as it combines everyone's love for Mexican food with their love for chicken wings, all thanks to a homemade taco sauce that is finger lickin' good. You can find the recipe here.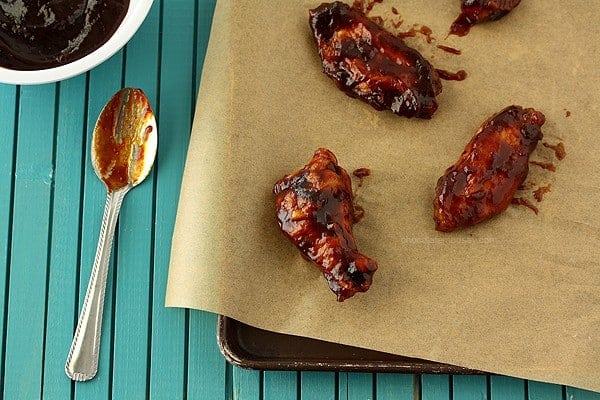 This Baked Barbecue Wings recipe is a sweet honey barbecue sauce made with Jack Daniel's Tennessee Honey whiskey and will leave you licking your fingers for more! You can find the recipe here.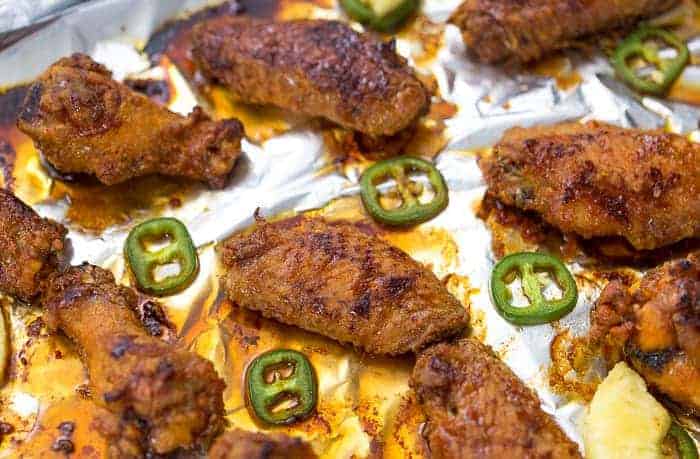 These sweet and spicy Pineapple Jalapeno Chicken Wings are the perfect appetizer for game day or ANY day! You can find the recipe here.
Making chicken wings at home is easy, and these Indian-inspired Curry Baked Chicken Wings will bring a little global spice to dinner! You can find the recipe here.
Grilled Homemade Wings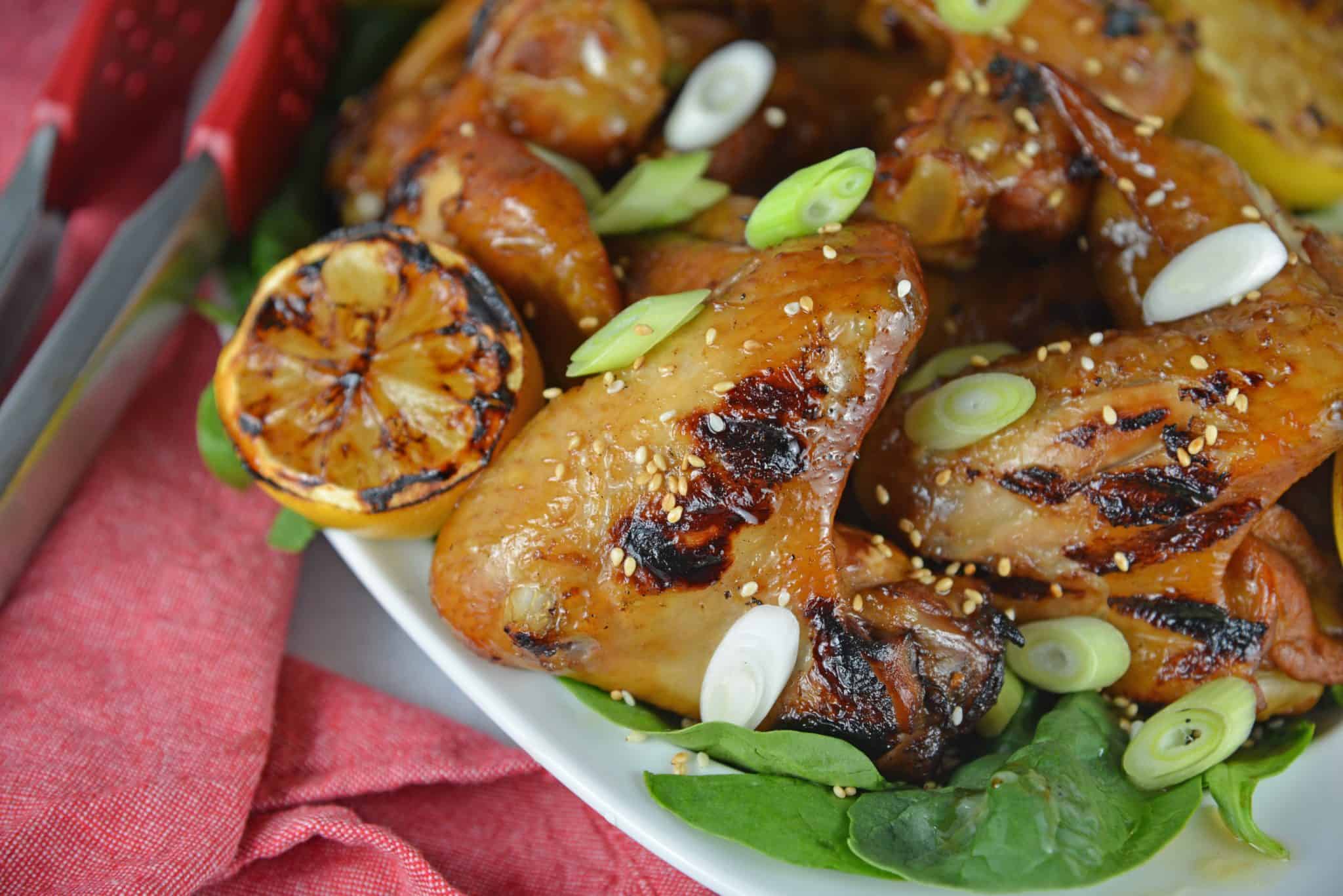 Lemon Garlic Yakitori Wings are marinated in a zesty lemon garlic marinade and grilled to perfection!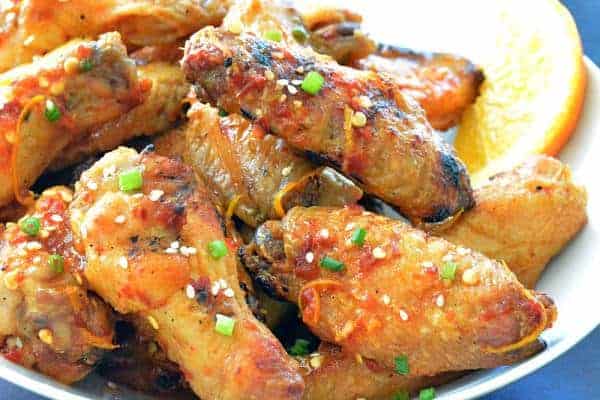 Spicy Orange Grilled Chicken Wings feature true orange flavor, not from a jar of marmalade, and Asian spices! You can find the recipe here.
Fried Homemade Chicken Wings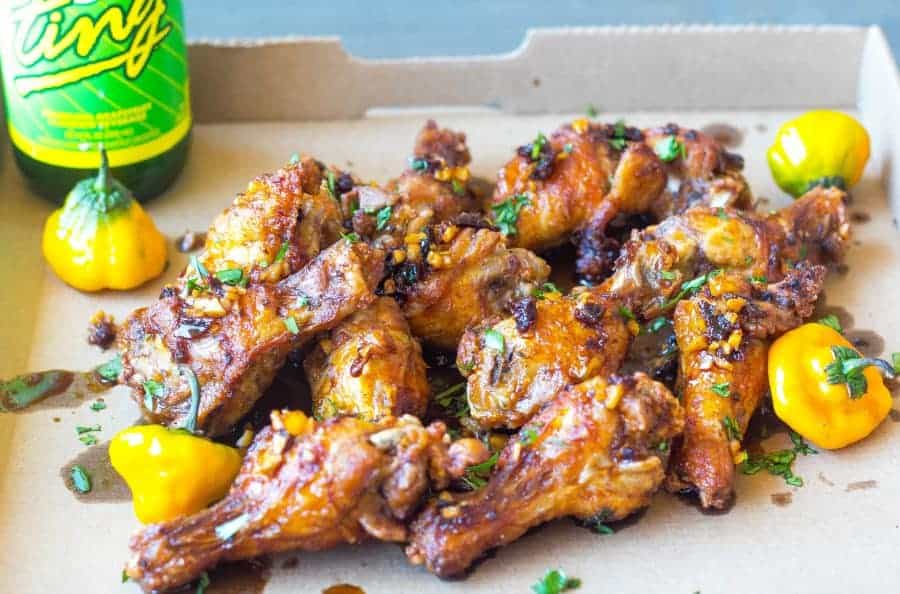 These Asian Jerk Chicken Wings are prime time party ready or are for pure selfish enjoyment! You can find the recipe here.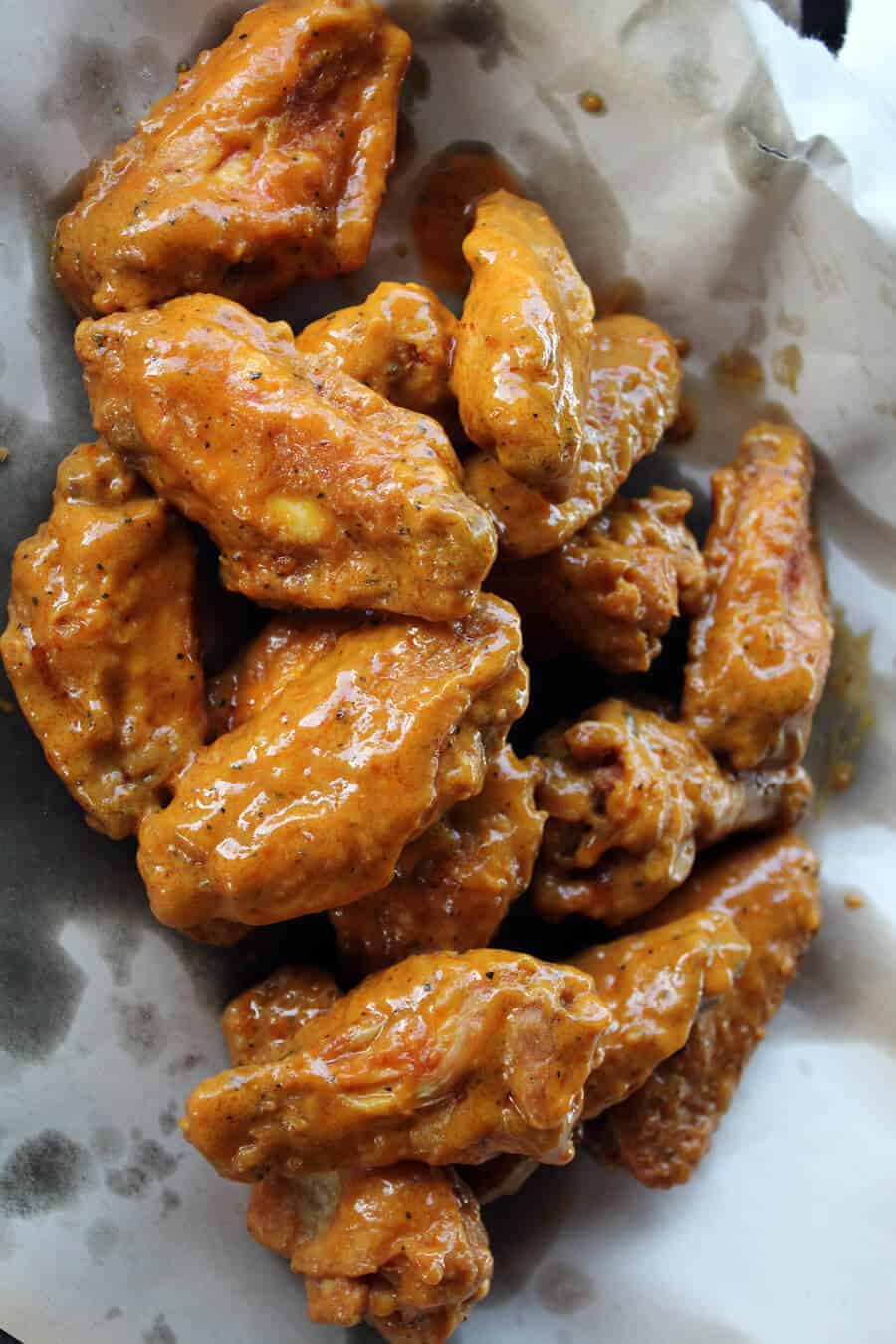 Tangy and addictive Carolina Mustard Sauce served over crispy fried wings. These wings are some of the best we've ever had! You can find the recipe here.
Smoked Chicken Wings
These 3-pepper smoked hickory wings are an easy grilling recipe that whole family will love. Spicy and sweet, they only take a few minutes to prepare and 30 minutes to grill!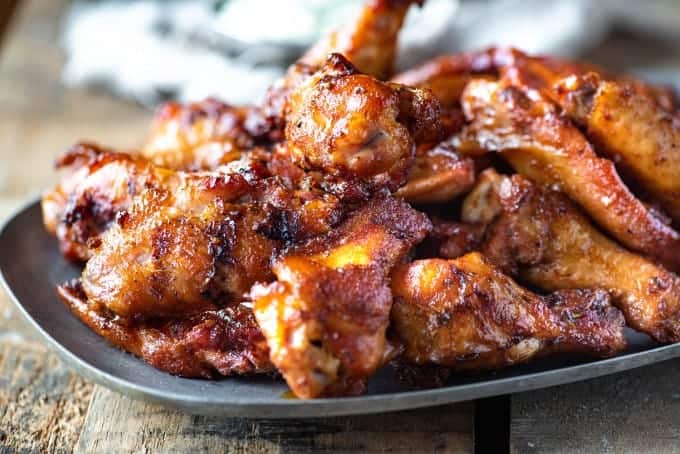 Have you ever smoked wings before? These Smoked Wings are out of this world with their juicy meat and sweet and spicy dry rub! You can find the recipe here.
Crockpot Chicken Wings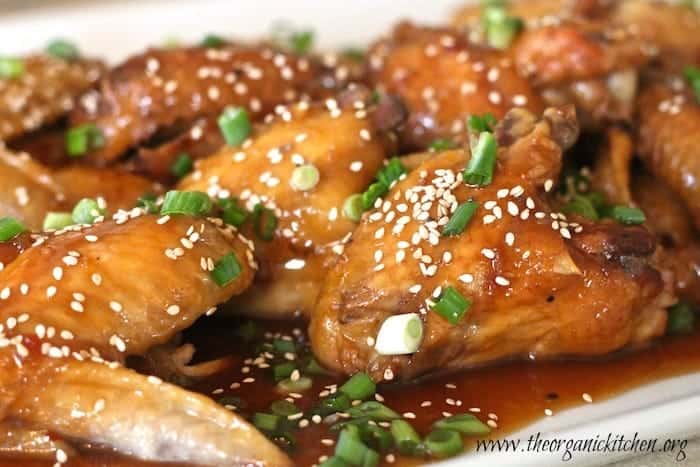 Whisk a few ingredients together, place in the crock pot and voila! Four hours later you have healthy and delicious Apricot Sesame Crock Pot Chicken Wings! You can find the recipe here.
Stovetop Wings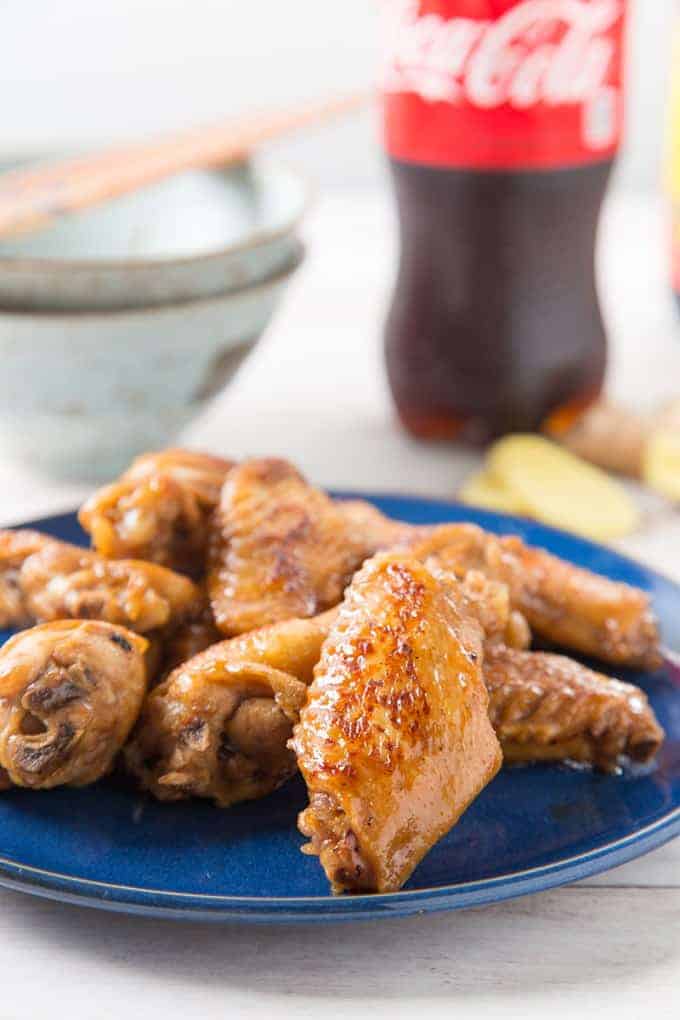 These Coca-Cola Wings have a sweet and tangy flavor that is sure to please everyone at your next get together! You can find the recipe here.
You can also use any of these wing sauce ideas on my bite-sized and bone-free Popcorn Chicken. And you'll need ranch or blue cheese for dipping.
If you liked these homemade wing recipes, check out these other easy appetizers:
Chili Cheese Dip
If you are a fan of dips you need to make this 3 ingredient Chili Cheese Dip, whips up in under 10 minutes and is fool-proof!
Crispy Hush Puppies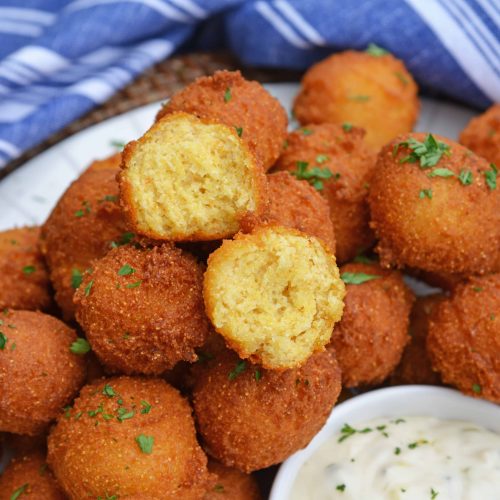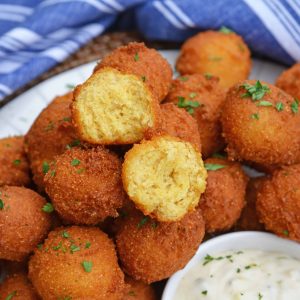 Hush Puppies are gently fried cornbread with a crunchy outside and soft, doughy inside. Serve with fish fry, fried shrimp or any BBQ!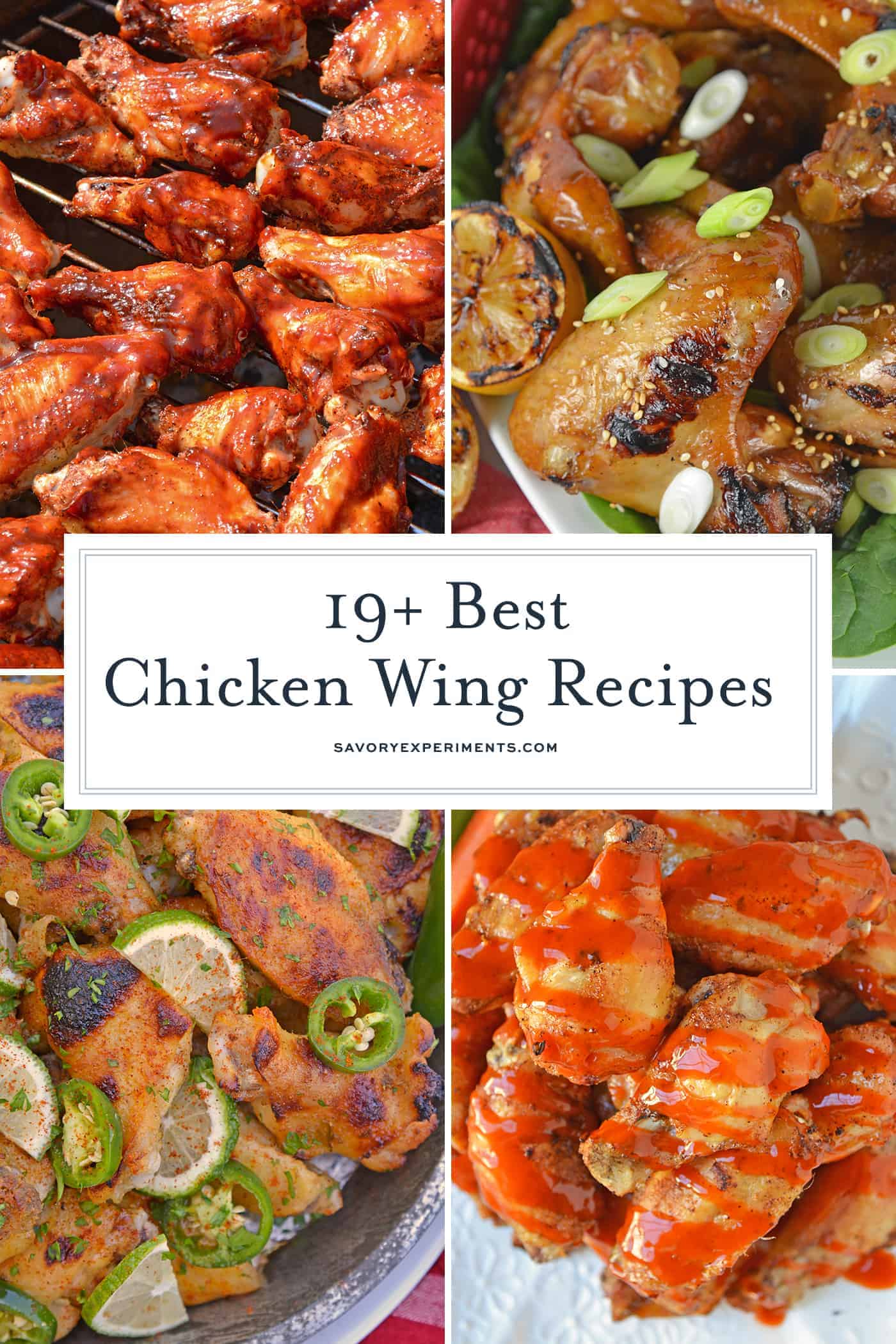 CONNECT WITH SAVORY EXPERIMENTS!

Be sure to follow me on social media, so you never miss a post!

Facebook | Twitter | Youtube
Pinterest | Instagram

Get our FREE 8 Day E-Course on How to Be a Better Home Cook. Sign up HERE!