Looking for a healthier way to enjoy BBQ chicken? Check out my BBQ Chicken Lettuce Wraps!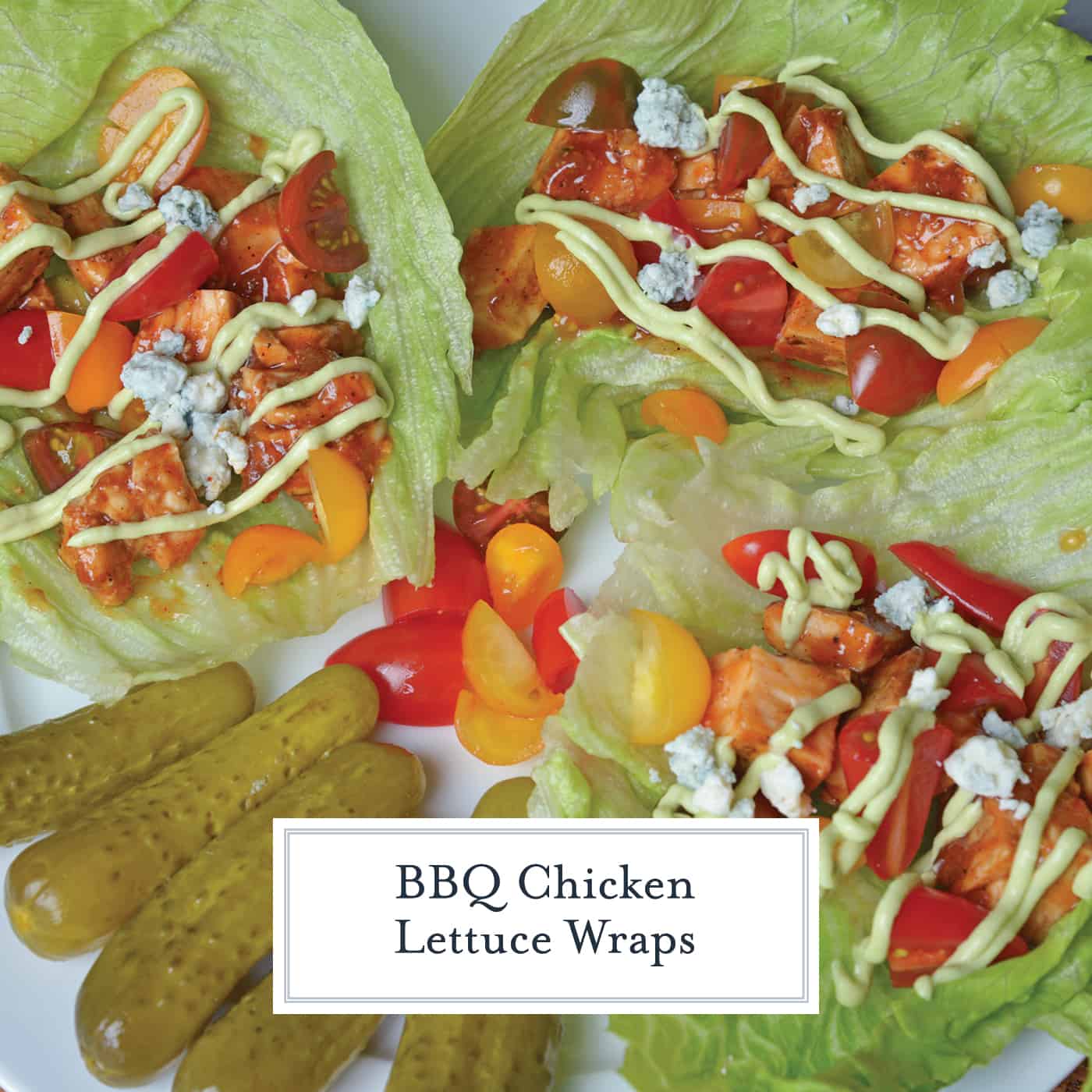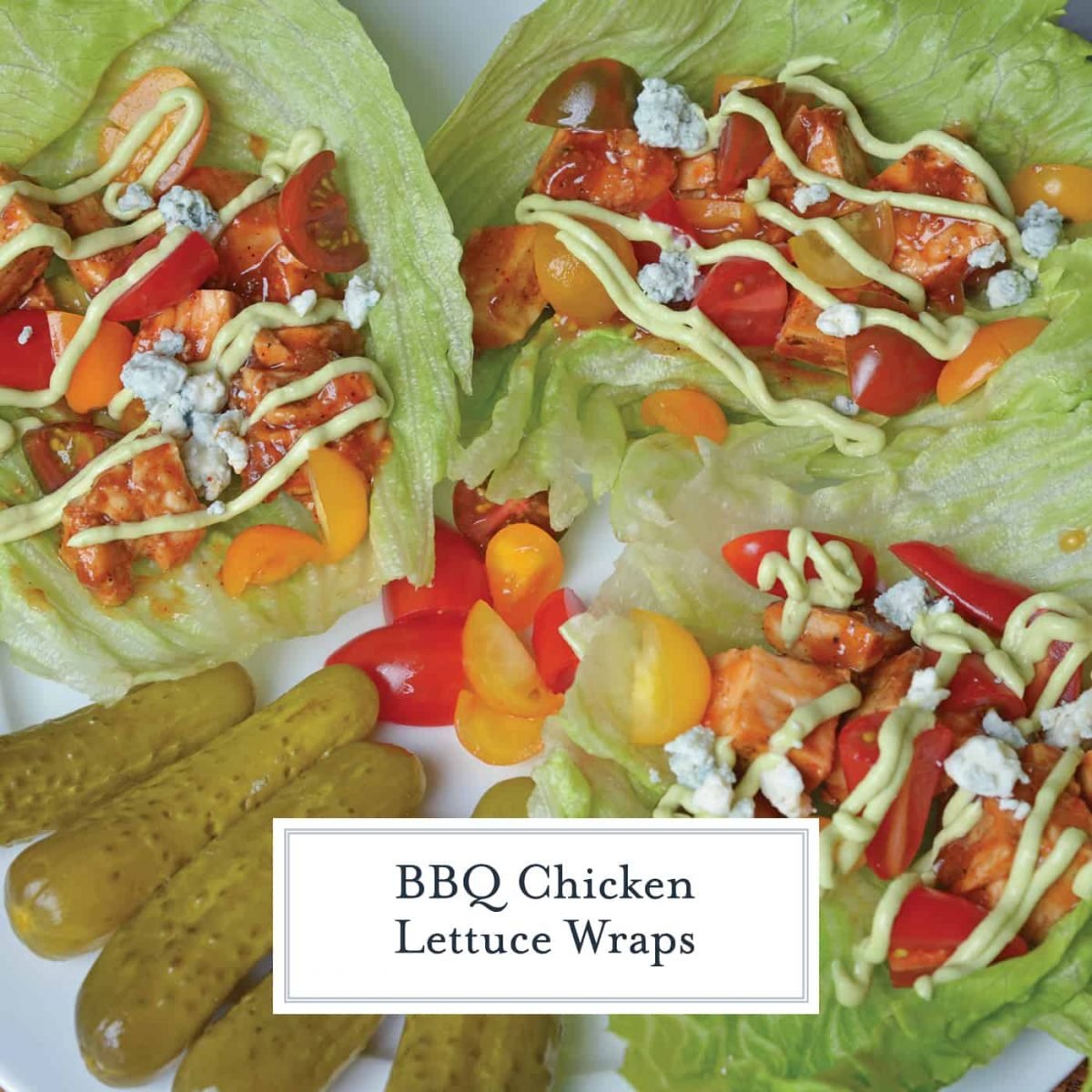 BBQ Chicken Lettuce Wraps use seasoned chicken with your favorite BBQ sauce and wrap them in crispy lettuce with juicy tomatoes, blue cheese and cool avocado dressing.
It is January and like many others, I've vowed to make changes to my diet and exercise routine.
I don't beleive in taking on these fad diets and avoiding all carbs or eating super high fat. No butter in my coffee, thank you!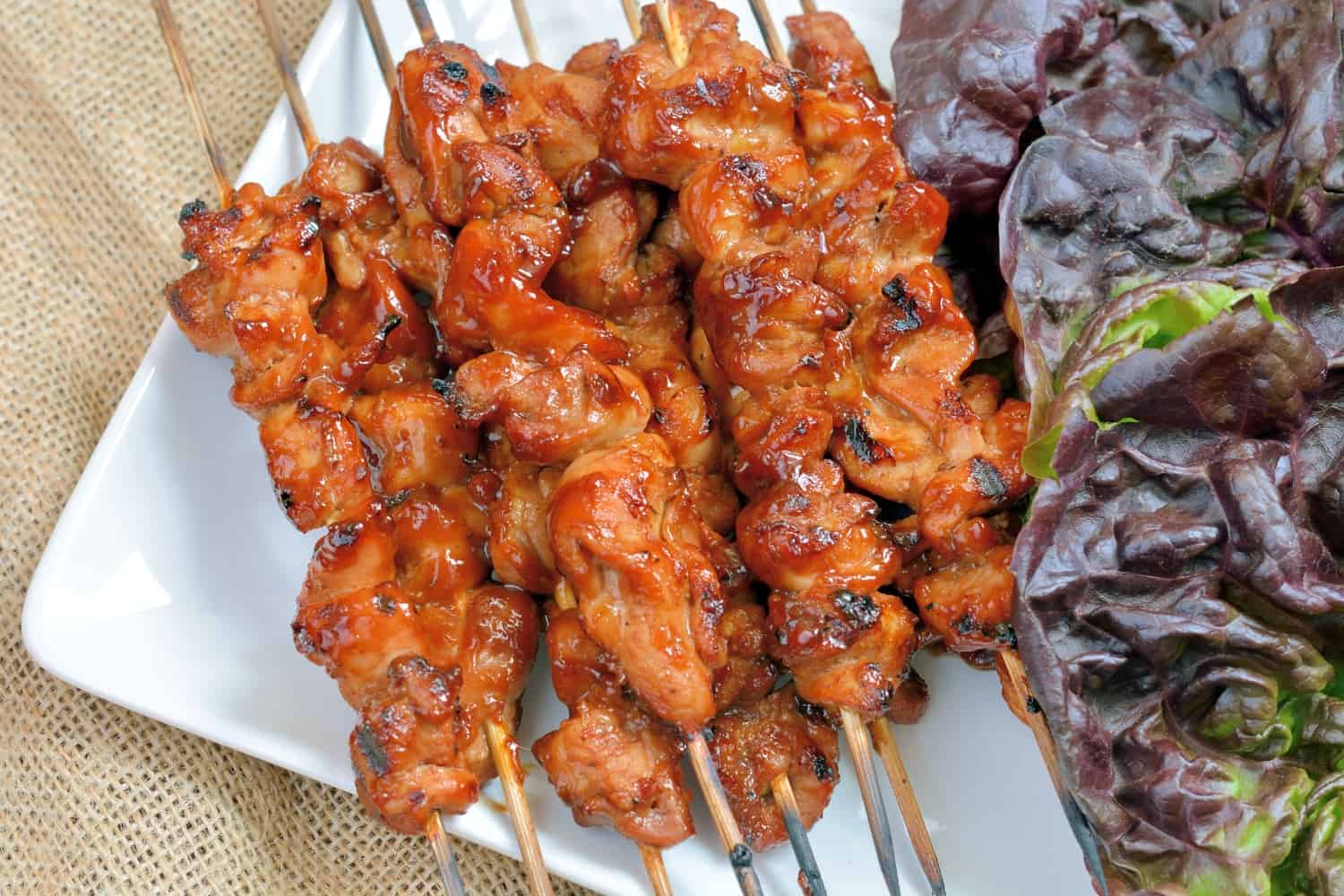 Nope, I beleive in moderation and the good old fashioned food pyramid. That means adding as many vegetables and fruits as I can while never losing flavor and still feeling full.
BBQ Chicken Lettuce Wraps are one of those recipes that are full of flavor but don't have me feeling like I am eating diet food. Tender chunks of chicken tossed in your favorite BBQ sauce paired with juicy tomatoes and blue cheese.
My cool and creamy Avocado Green Goddess Dressing adds flavor and texture to round the whole meal eat. The best news?
Four BBQ Chicken Lettuce Wraps are still under 500 calories. FOUR!!!! That is enough to feel full and satisfied without feeling guilty.
BBQ Chicken Lettuce Wraps can be served as an entree, appetizer or even snack. They are perfect for parties, too! Set up a lettuce wrap "bar" so people can make their own.
Here are my favorite BBQ Sauces to use:
If you like our BBQ Chicken Lettuce Wraps, you'll love these other BBQ recipes: