I love making recipes that are flexible and easy to prepare in advance, especially when I have a busy morning ahead. This Wild Rice Pilaf is one of those easy make ahead recipes.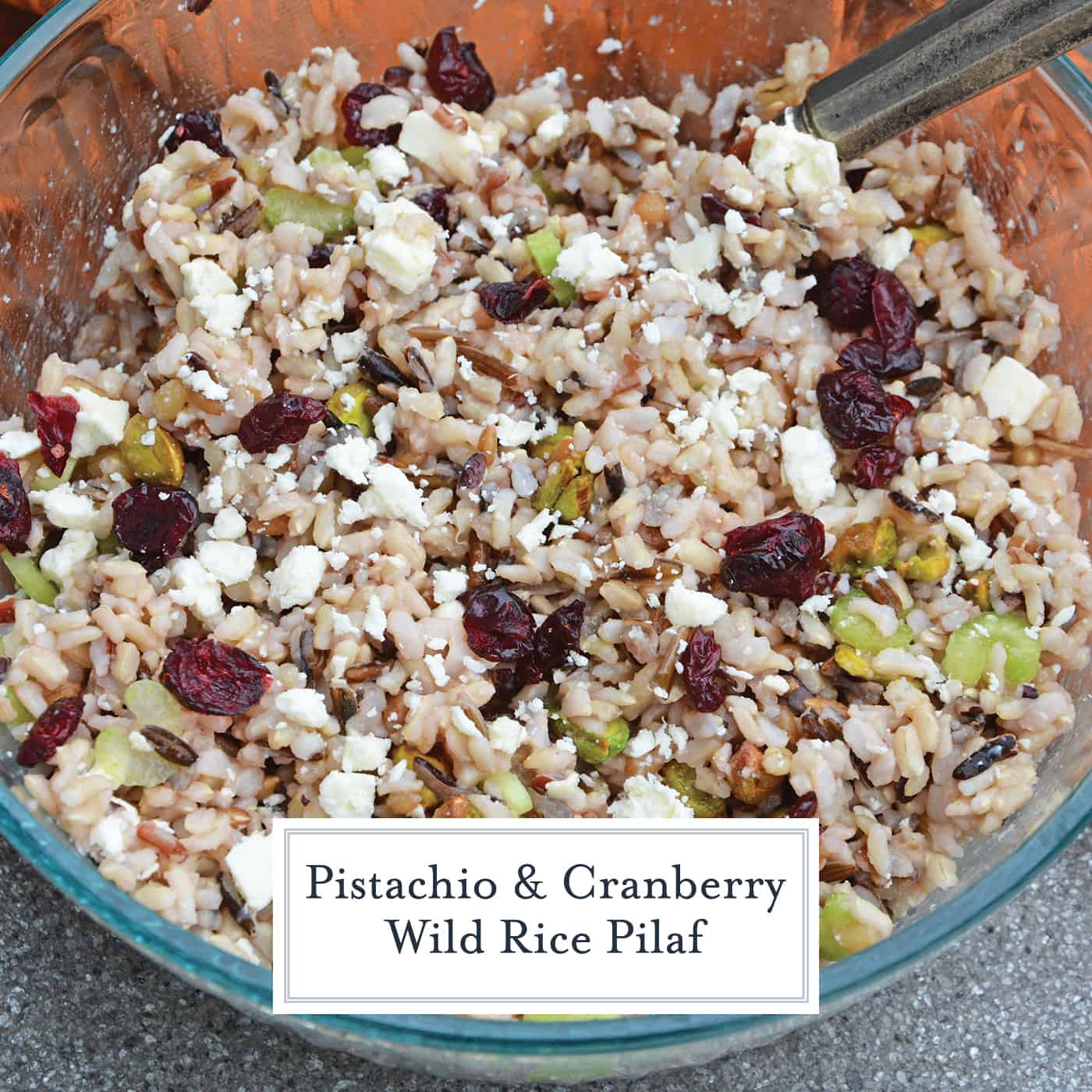 Simple and easy to make, this Wild Rice Pilaf is an ideal potluck recipe. It can be prepared ahead of time, perfect for those days you just don't have time to prepare anything.
Since becoming a mom, the time I'm able to spend in the kitchen has significantly decreased and been reduced to naptime and nighttime after my daughter is sleeping for the night.
Though, realistically, when my daughter is sleeping at night is when I want to watch some TV or read a book and relax before falling asleep myself. That means most of my cooking time happens during afternoon naps.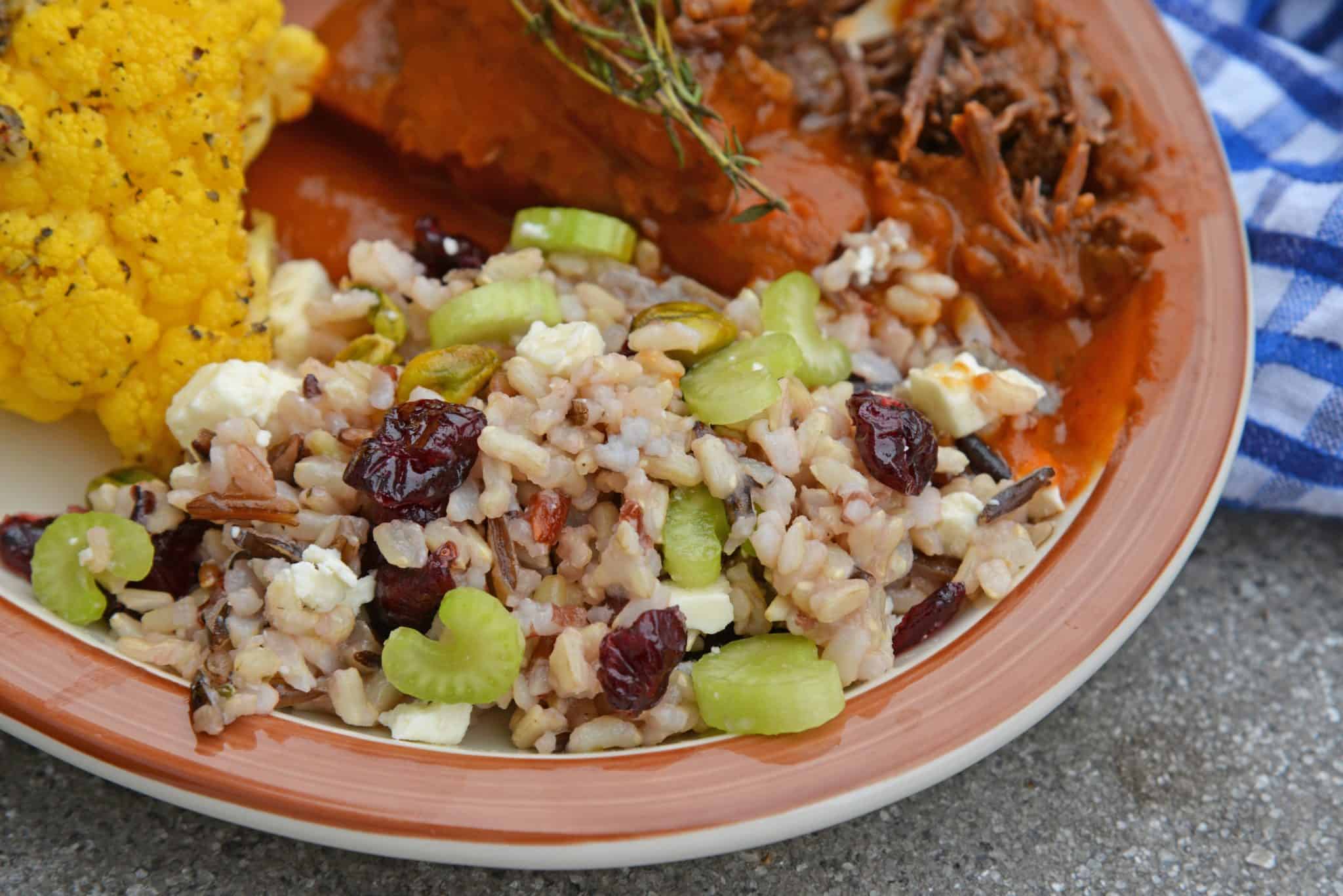 Recipes that I can prepare quickly and that don't need to be cooked right before serving have become my new favorite recipes. This Wild Rice Pilaf recipe is one of them. It's quick, easy, and flexible according to the ingredients I have on hand.
Wild Rice
What is wild rice?
Wild rice actually isn't a rice at all. It's made from a grass that grows in the United States, Canada and other parts of the world. While the texture is similar to white or brown rice, it has a very distinct flavor, which is why it works so well in rice pilaf recipes.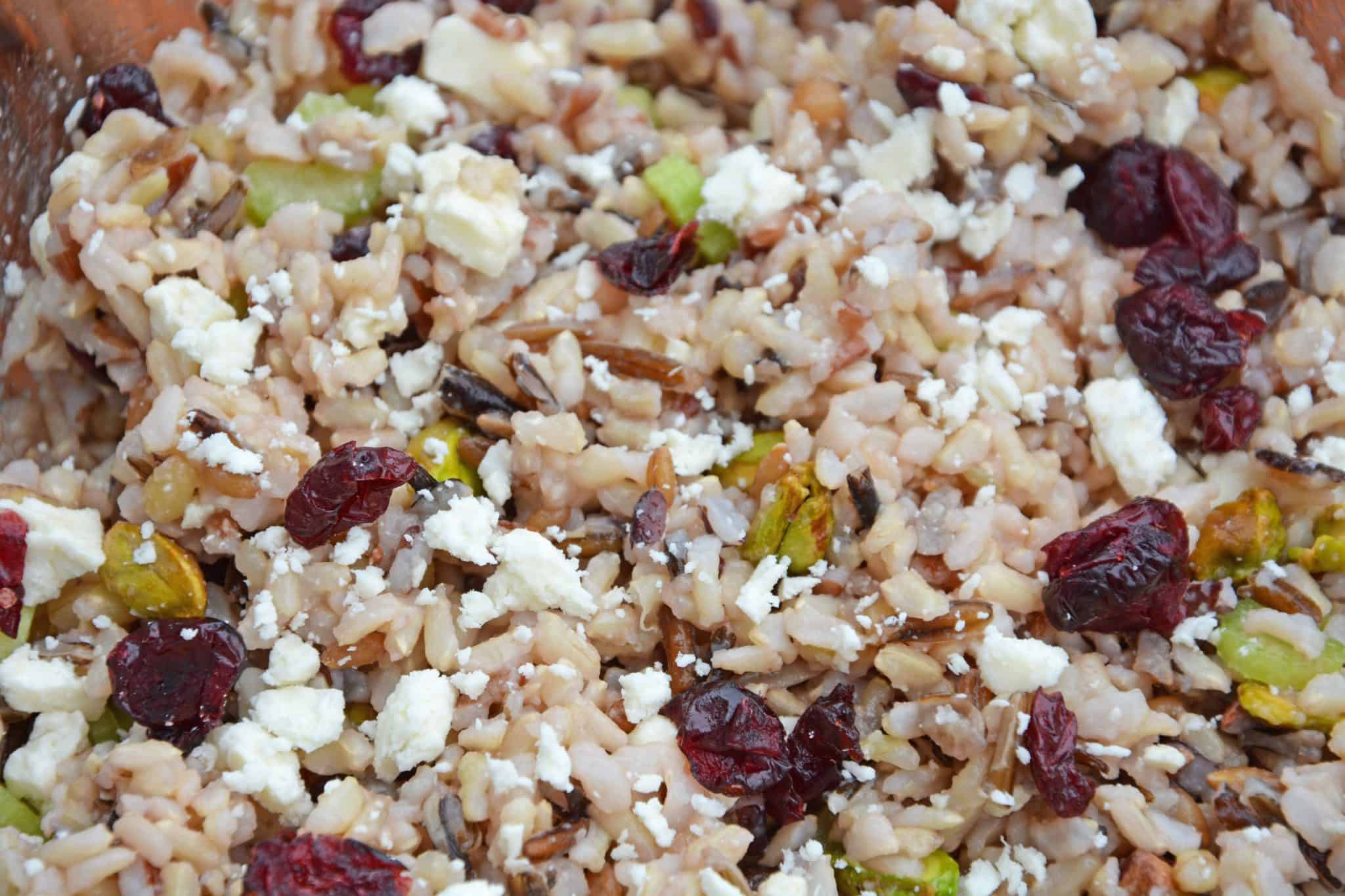 This wild rice pilaf is perfect for a potluck or picnic because it is served chilled or room temperature! It is also make-ahead, making it the ultimate rice recipe.
You can make it the night before, pull it out of the fridge and serve it or cook it just a few hours before eating.
I like to use a wild and brown rice, cooked at least one day ahead of time. You can even use regular white rice, if you prefer.
Cranberries can be substituted for pomegranate seeds, feta cheese for goat cheese or pepitas or almonds slivers for pistachios. The combinations are endless and able to make even the pickiest of eaters happy.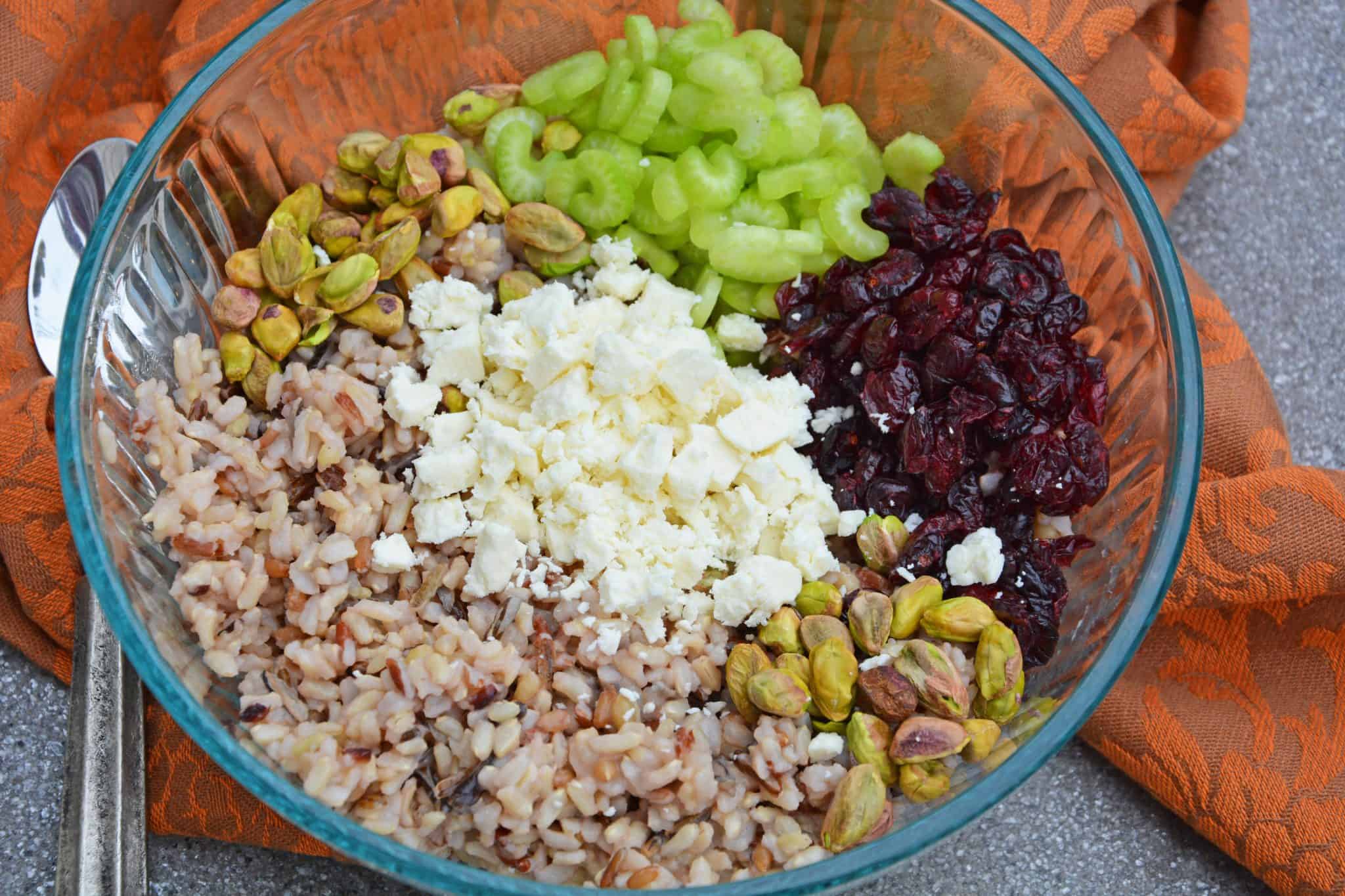 I tend to mix and match what I add based on what I have in the kitchen at that moment. Cranberries and feta cheese are one combination I've grown to love but there are so many other delicious flavors that can be added as well.
I typically make this is as a side dish for picnics and potlucks because it's easy to make a large portion and the flavors tend to satisfy everyone but I've also made it as a side dish for dinner at home. It pairs nicely with chicken or fish and some veggies.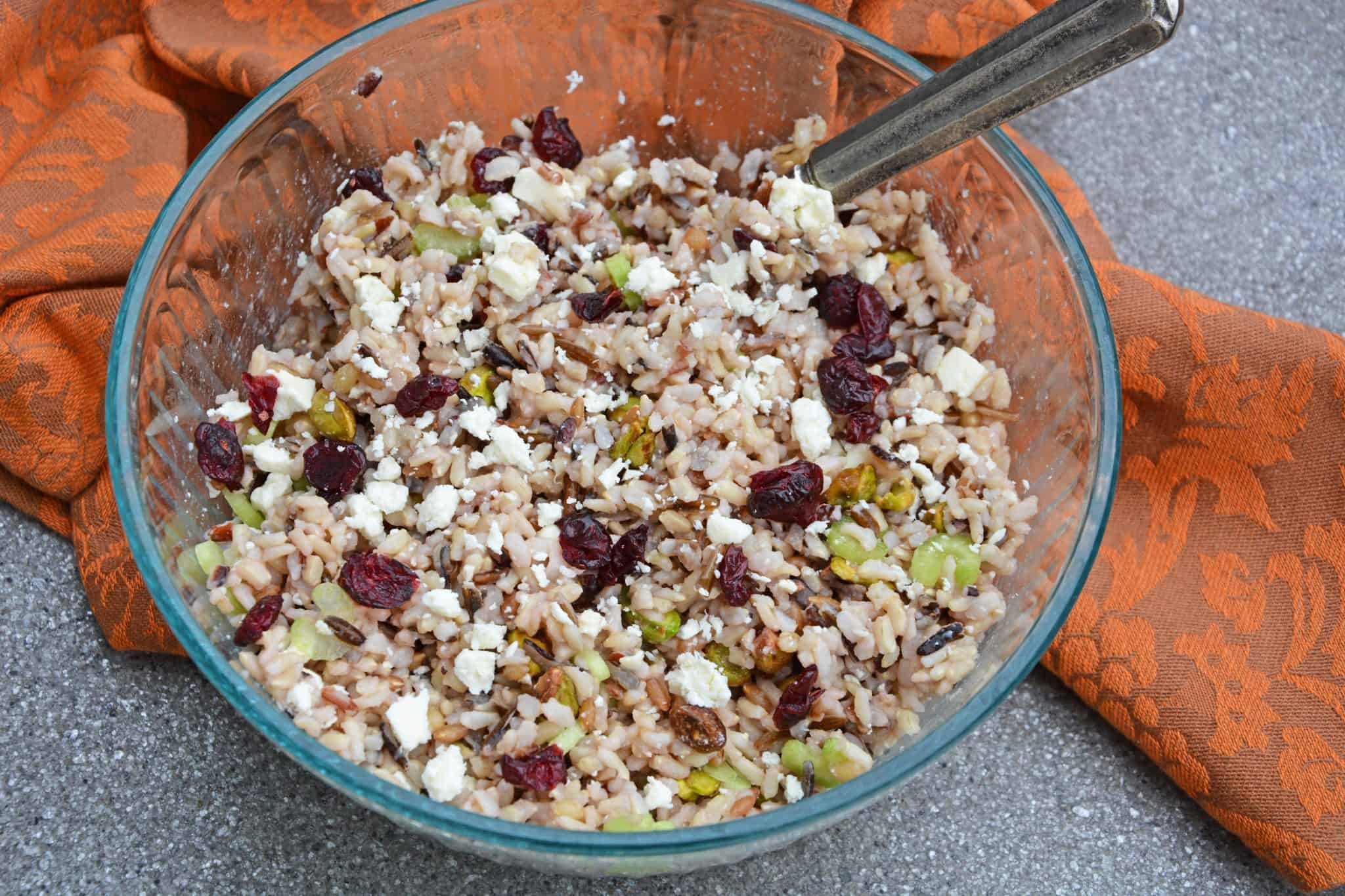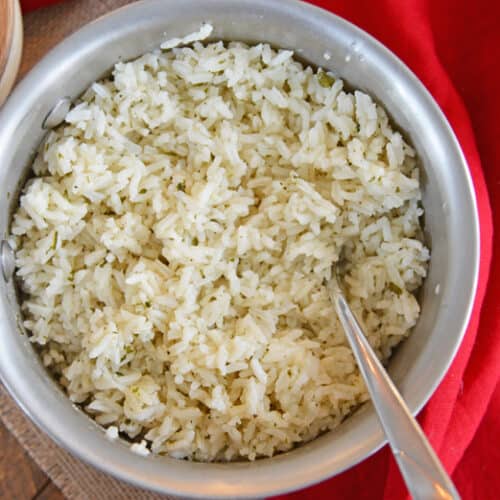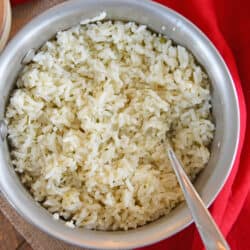 Ranch Rice
Calling all ranch fanatics! This Ranch Rice is super easy to make and adds fun flavor to your meals. No more boring rice recipes!
View this recipe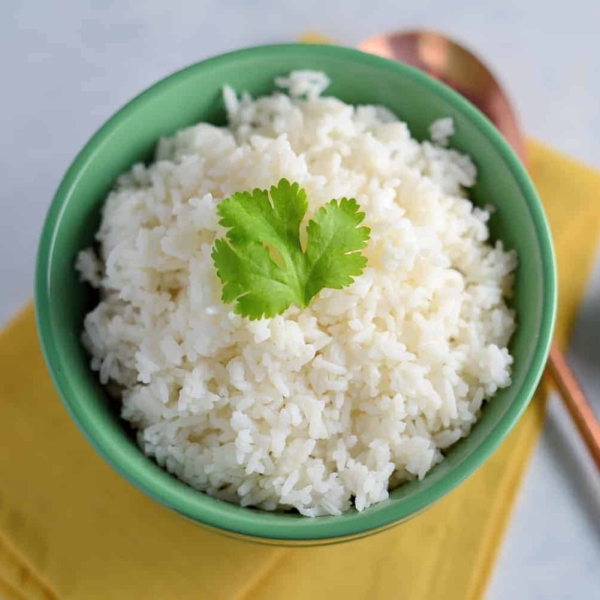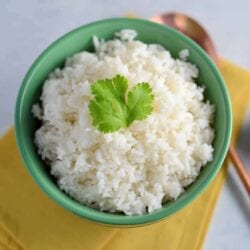 Coconut Rice Recipe
Cilantro Lime Coconut Rice uses coconut milk, fresh lime and Thai coconut for the best sticky rice recipe ever!
View this recipe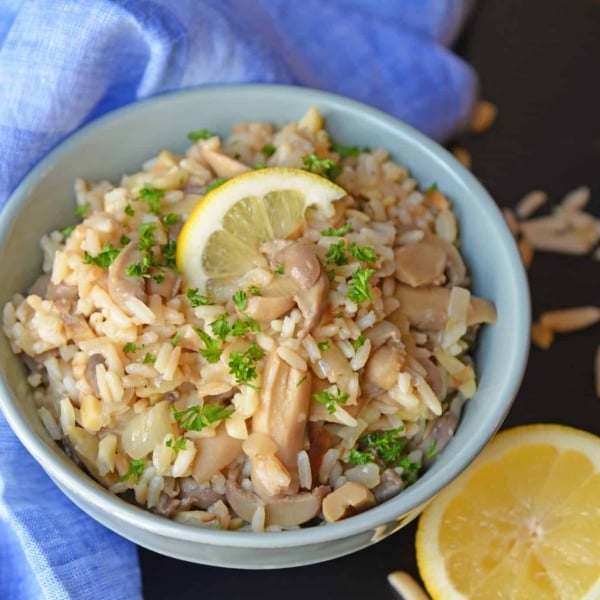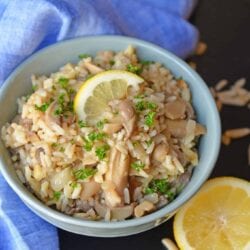 Almond Rice Pilaf Recipe
Almond Rice Pilaf is an easy side dish made with crunchy almonds, mushrooms and savory chicken broth and lemon juice to give it loads of flavor! An easy rice recipe the whole family will love.
View this recipe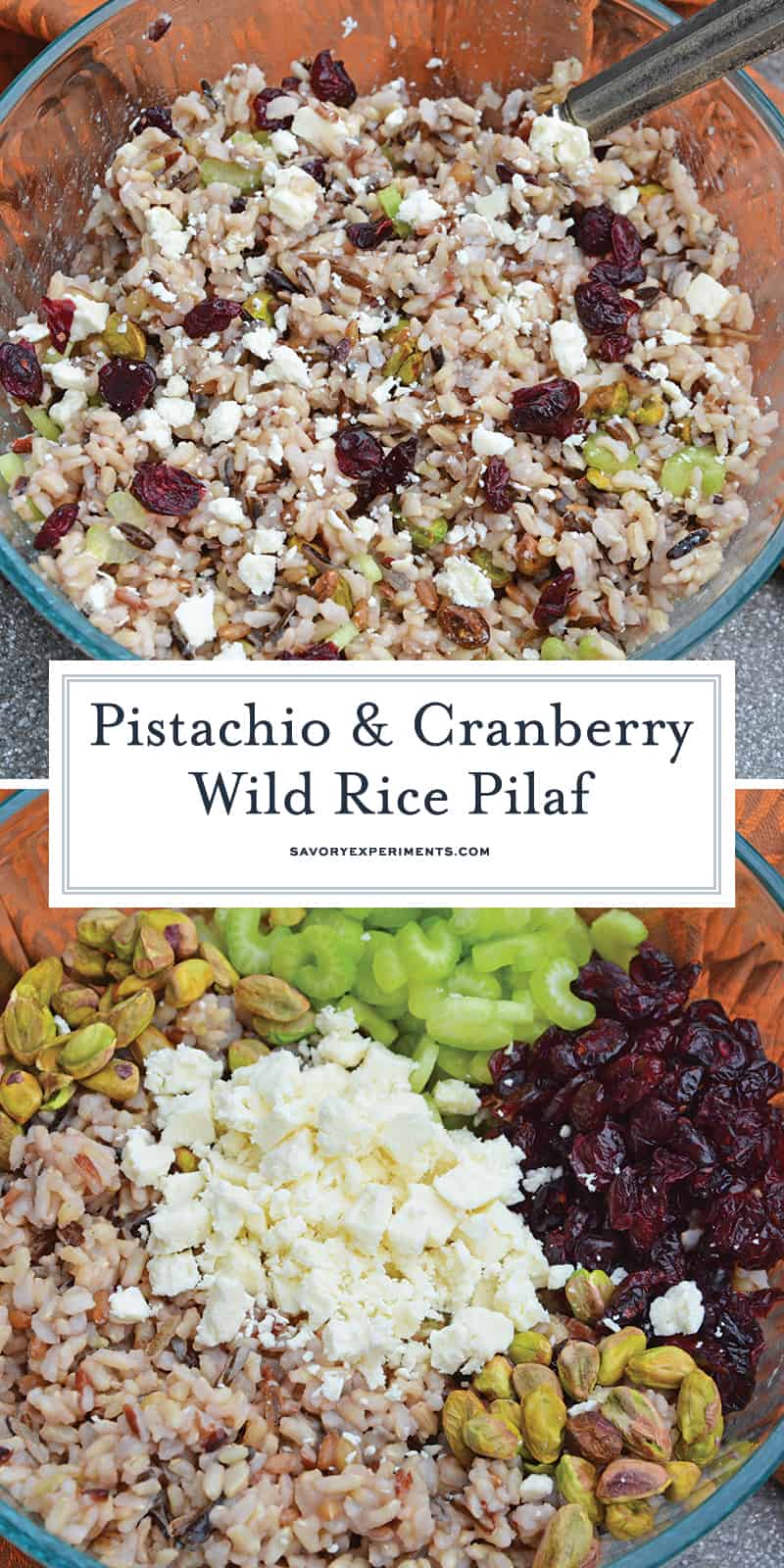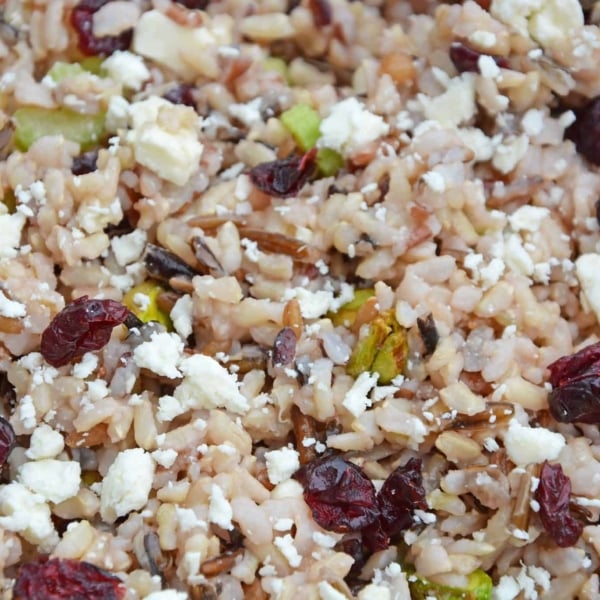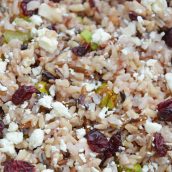 Wild Rice Pilaf
This Wild Rice Pilaf recipe is an easy side dish for your next potluck, picnic or dinner. Quick and easy to make in advance it's the best rice pilaf recipe!
Instructions
In a small bowl, whisk together extra virgin olive oil, Kosher salt and lemon juice.

Toss gently with cooked and chilled wild rice.

Add dried cranberries, celery, pistachios and crumbled feta cheese, toss to combine.

Serve room temperture.

If you've tried this recipe, come back to let us know how it was!
Nutrition
Calories:
430
kcal
,
Carbohydrates:
72
g
,
Protein:
15
g
,
Fat:
10
g
,
Saturated Fat:
2
g
,
Cholesterol:
11
mg
,
Sodium:
346
mg
,
Potassium:
476
mg
,
Fiber:
6
g
,
Sugar:
10
g
,
Vitamin A:
150
IU
,
Vitamin C:
2.8
mg
,
Calcium:
93
mg
,
Iron:
2.1
mg