If you want to know how to make ribs on the grill, then this recipe will show you how! These pork ribs are covered in a mouthwatering dry rub, then baked low and slow and finished on the grill for the best, fall-off-the-bone ribs!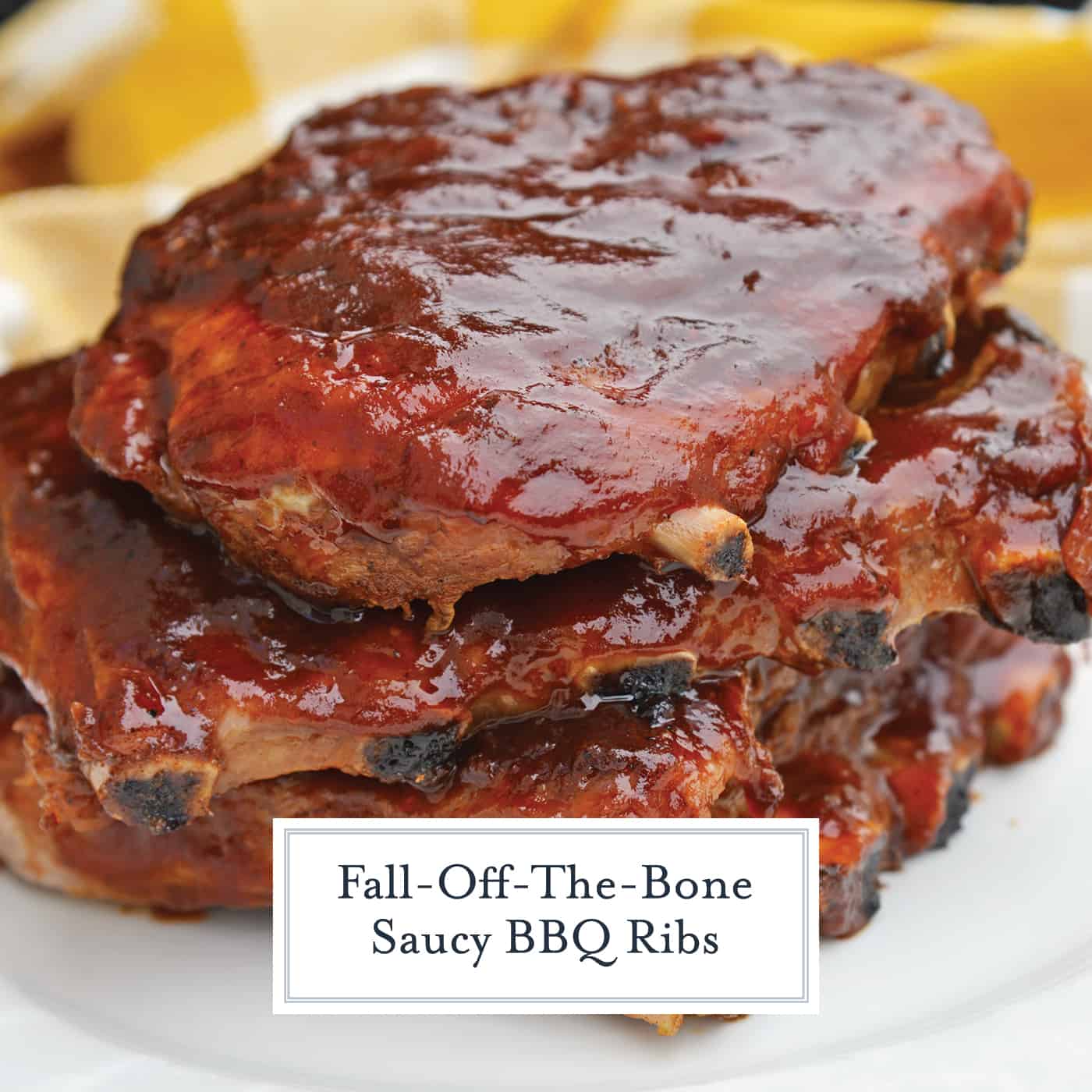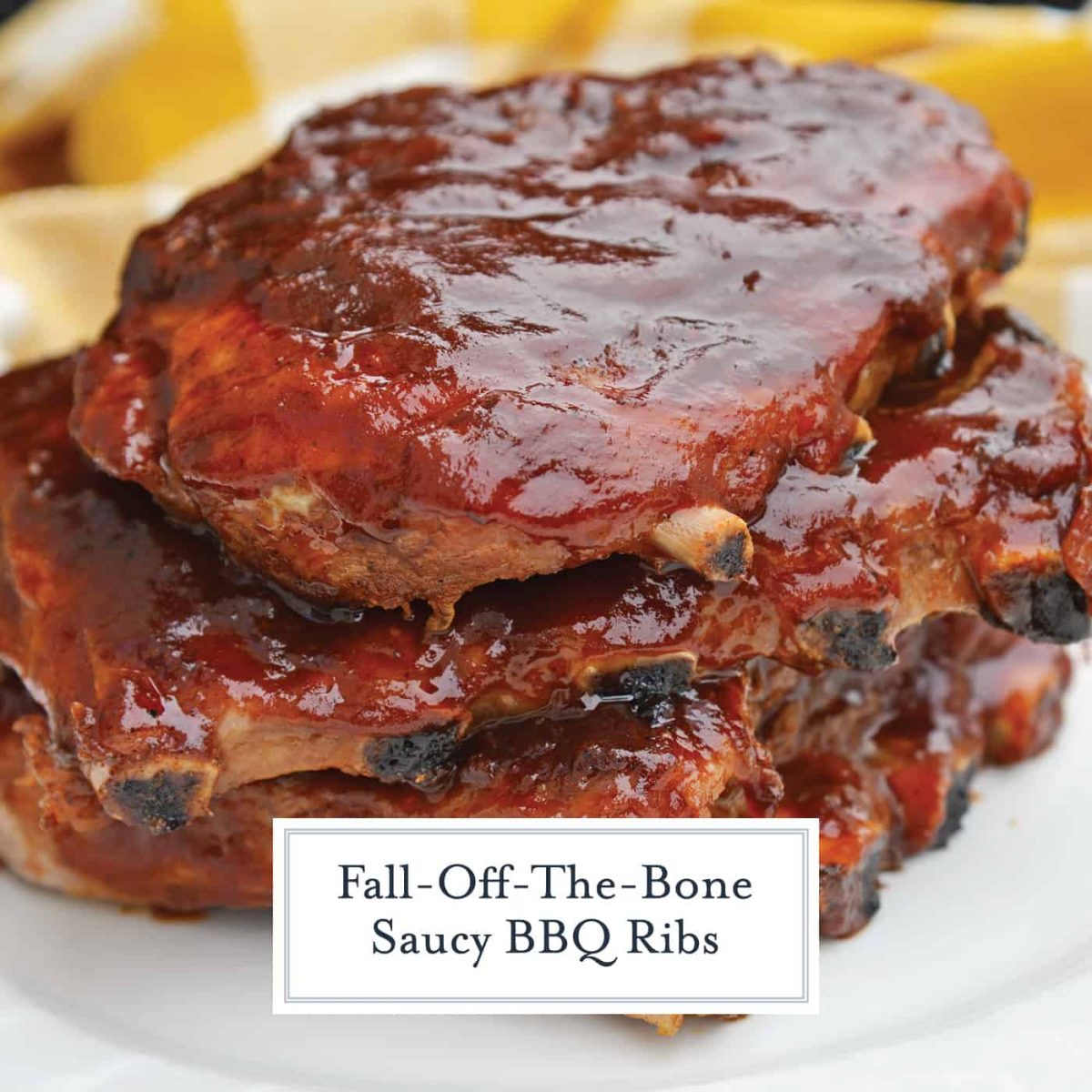 This is the Best BBQ Ribs Recipe you'll ever find! This pork ribs recipe falls right off the bone and is smothered in an award winning BBQ sauce!
Nothing says summer BBQ like a rack of ribs. I'm pretty convinced there is no "perfect rib", so many variables between pork or beef, smoking versus grilling, dry rub, wet rub, tomato base versus vinegar base. Really it is a matter of personal preference.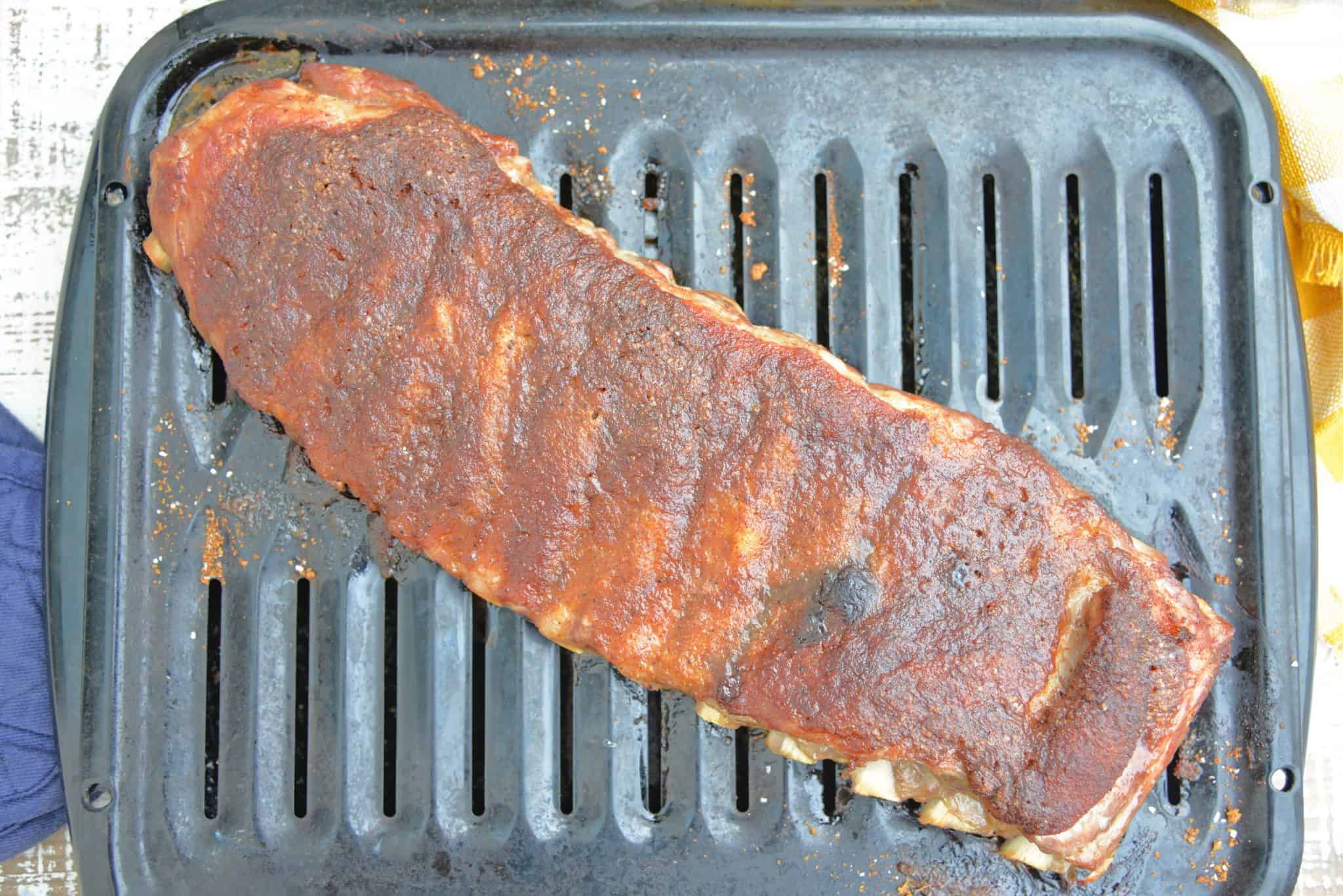 Although BBQ sauce and styles are generally broken into three categories: Texas, St. Louis and Carolina, there are many variations within the subcategories; way too many to name.
So maybe there isn't really one best we can all agree on, right?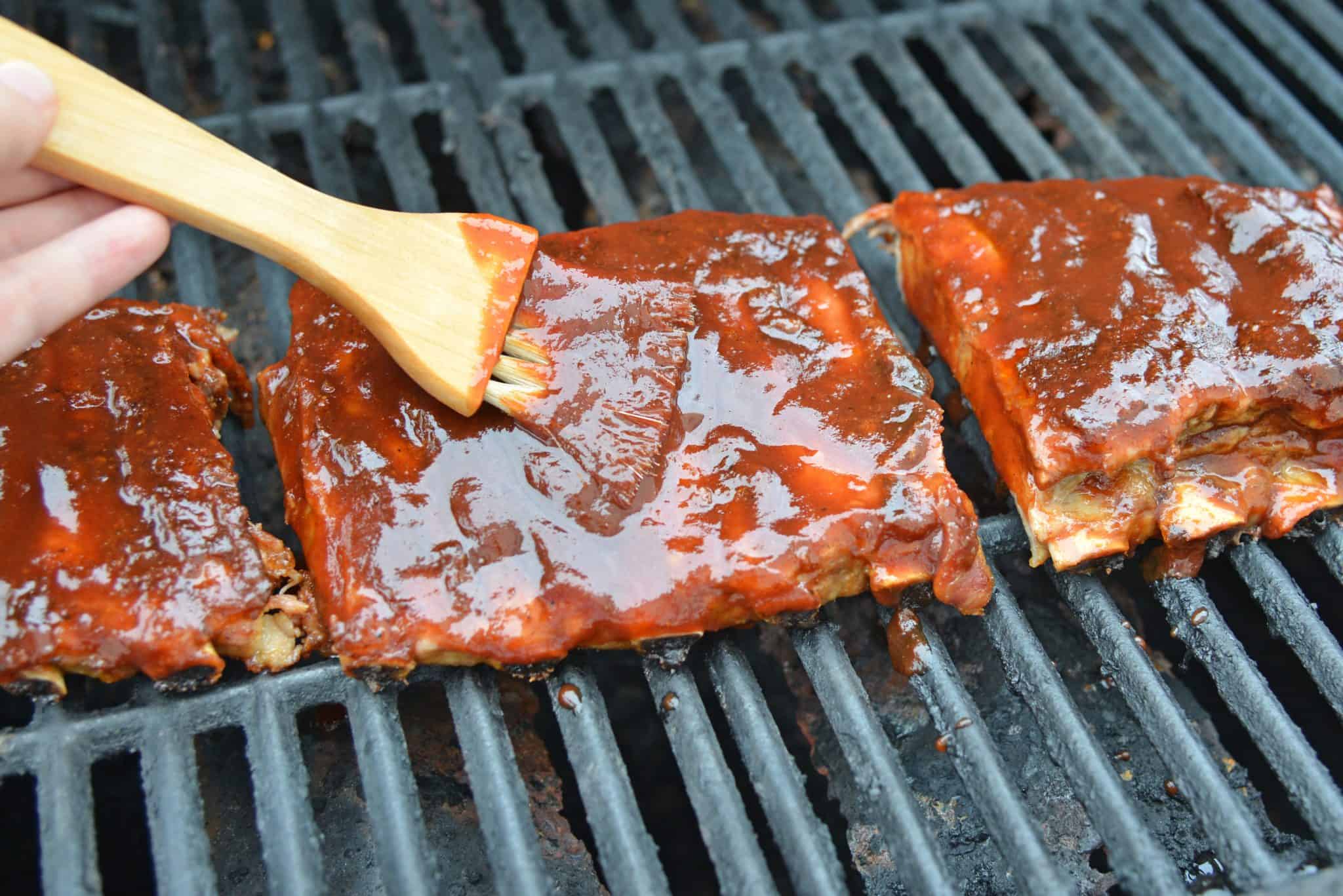 Well, these are my best BBQ ribs. I don't claim to be a pitmaster or BBQ snob, just a lady who likes ribs and BBQ sauce.
1. I've never had anyone not tell me they are "the best".
2. My homemade BBQ sauce has won many awards. It is flipping delicious!
3. I dream about them, they are so good.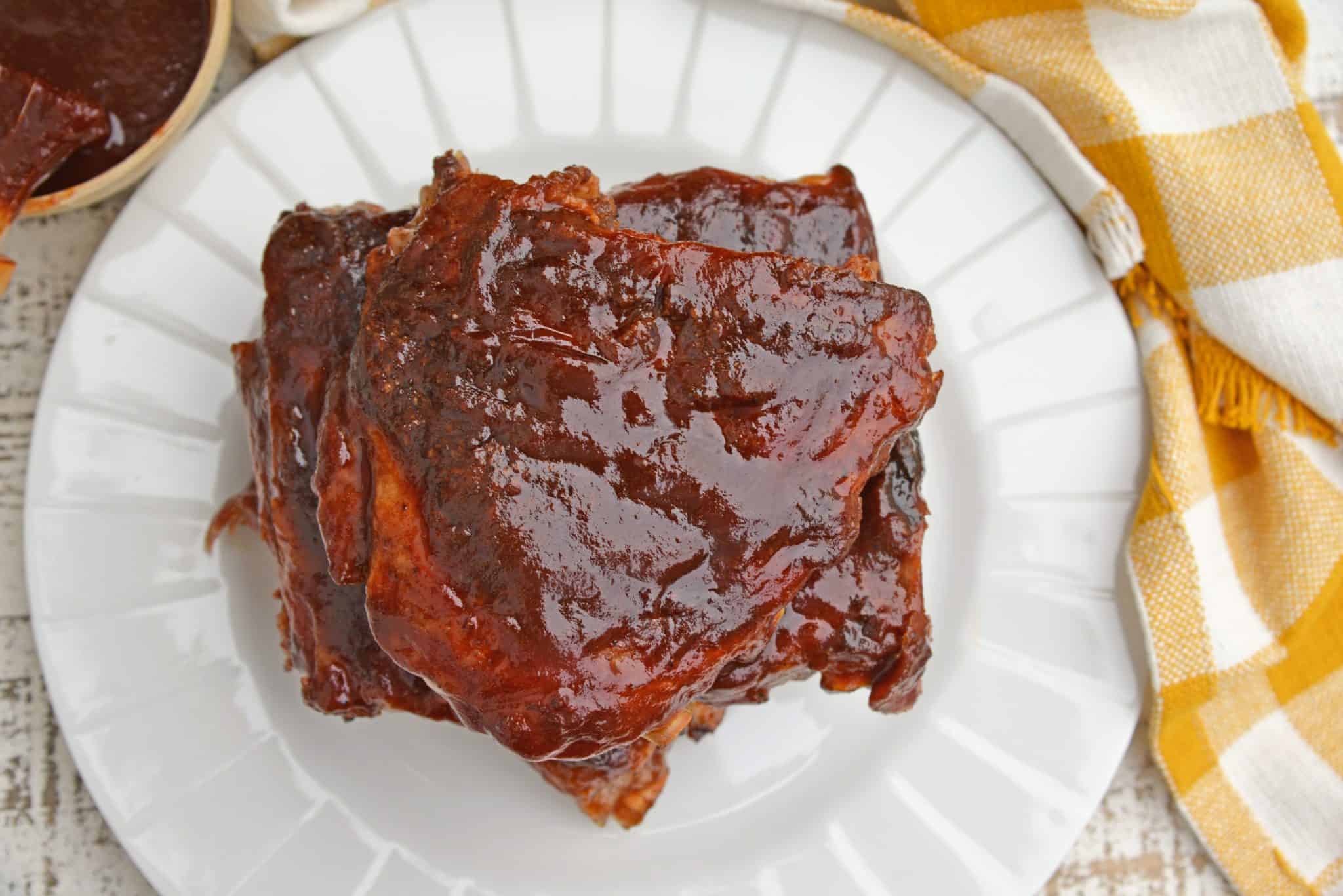 I start by using a dry rub and low-temperature baking for 3 hours. Meanwhile, my homemade tomato BBQ sauce simmers.
Finally, I have hubby finish them off on the grill, basting with sauce. Just perfect… the way I like it! I hope you enjoy them as much as we do. While I love grilled, you can also make some spectacular ribs in the slow cooker.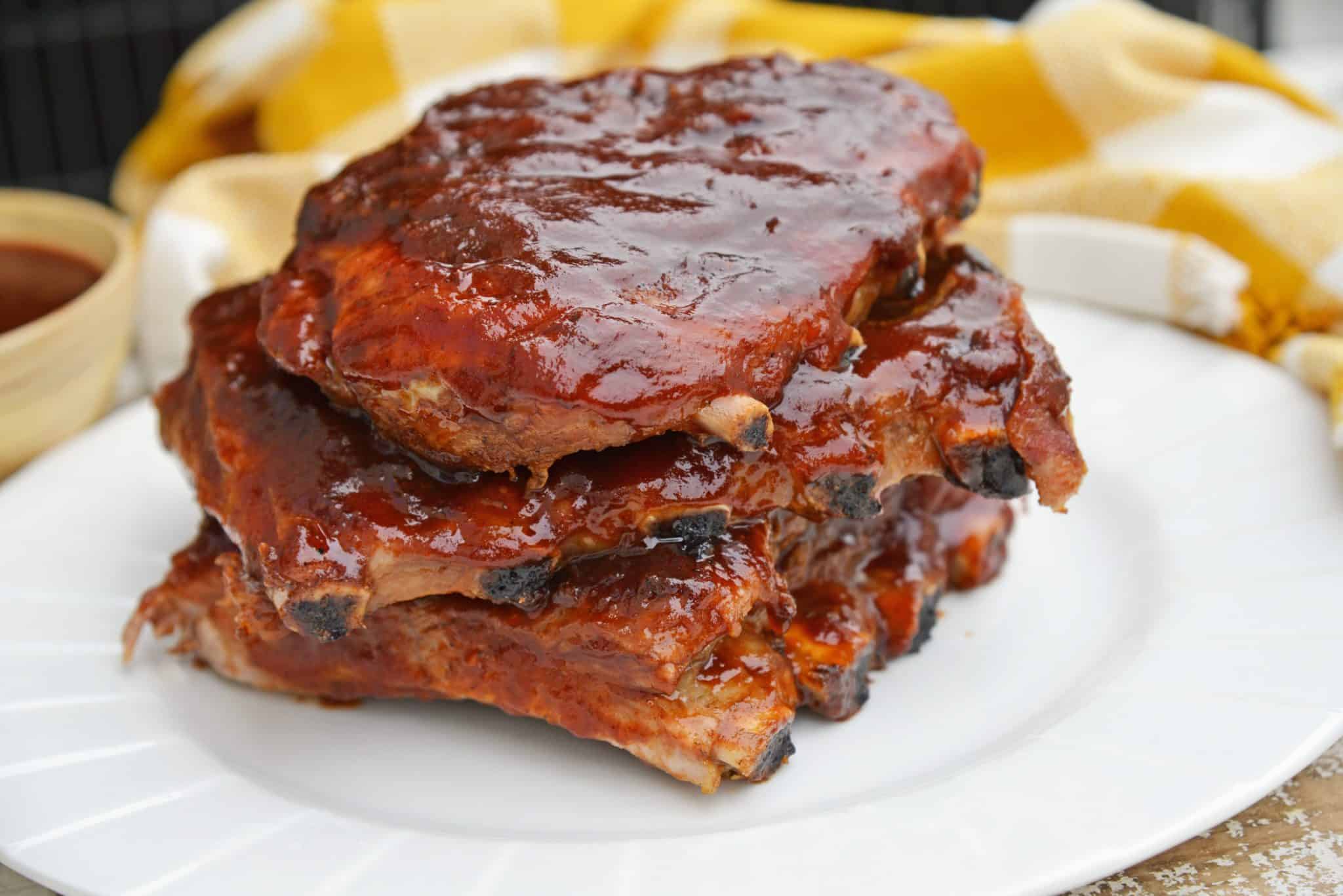 If you enjoyed this ribs with bbq sauce recipe, check out these other easy grill recipes: