In just 5 short minutes, you can have your very own amazing homemade Honey Mustard Sauce. When it's this easy, it's worth a shot. So let me show you how to make Honey Mustard my way!
Honey Mustard Sauce is one of the most versatile condiments out there. Use it in as many ways as you see fit, as a salad dressing, dipping sauce, marinade or seasoning.
So, how do you make Honey Mustard? It really is quite simple, after you have your ingredients out on the counter, grab a small mixing bowl and that's just about it.
No wonder it only takes 5 minutes, and even better it only uses 6 ingredients.
I don't know about you, but most people I know are buying their honey mustard at the store. Personally, I don't see the need to. Plus, doctoring it up just the way you like is one of the joys of making it at home.
Now the folks who don't purchase it are often making a super simple recipe with just mustard and honey and while that is absolutely fine, we can do much, much better.
The biggest question you will need to ask yourself is what type of mustard person are you? Are you a yellow mustard fan? Perhaps a Dijon mustard fanatic? What about coarse grain mustard or spicy mustard?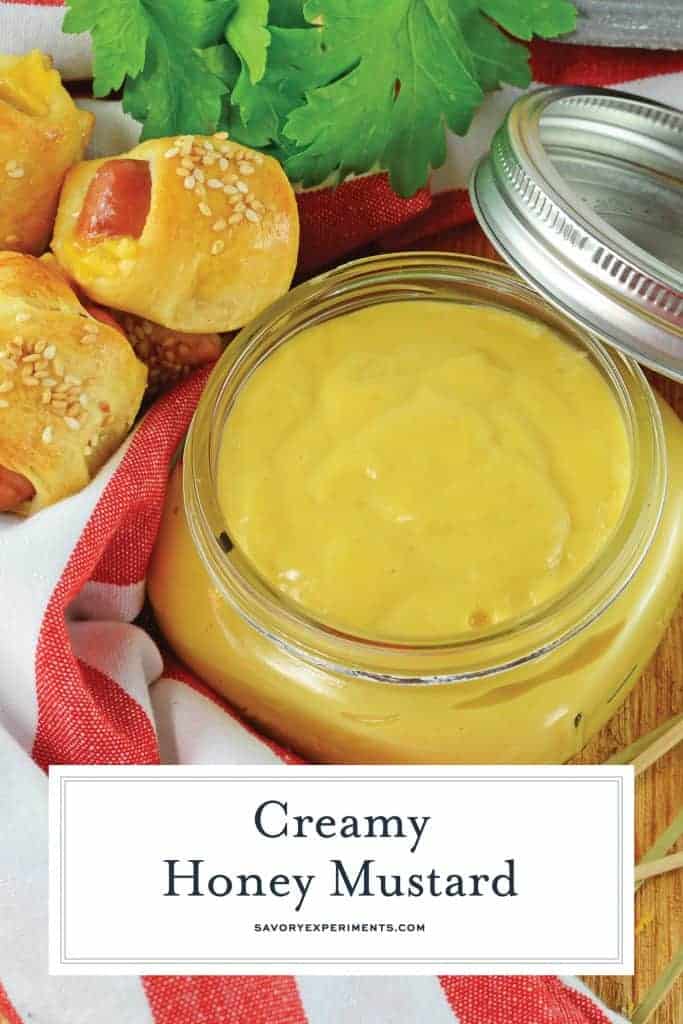 No matter which camp you fall into, this recipe is perfect and customizable. You have control over the variables and you can mix and match to create one out-of-this-world sauce.
If you only use honey and mustard in your sauce, it will taste great, but it can tend to be a little sticky. I like whisking a little mayonnaise into the mix. It lightens up the texture a bit (counterintuitive, I know) and gives you the creamy texture you usually see in restaurants.
If the honey mustard doesn't have some personality, I am less interested in it. I like it to be sweet and tangy, but I also want some heat and a little extra kick. For that, I put in a few dabs of hot sauce and rice wine vinegar.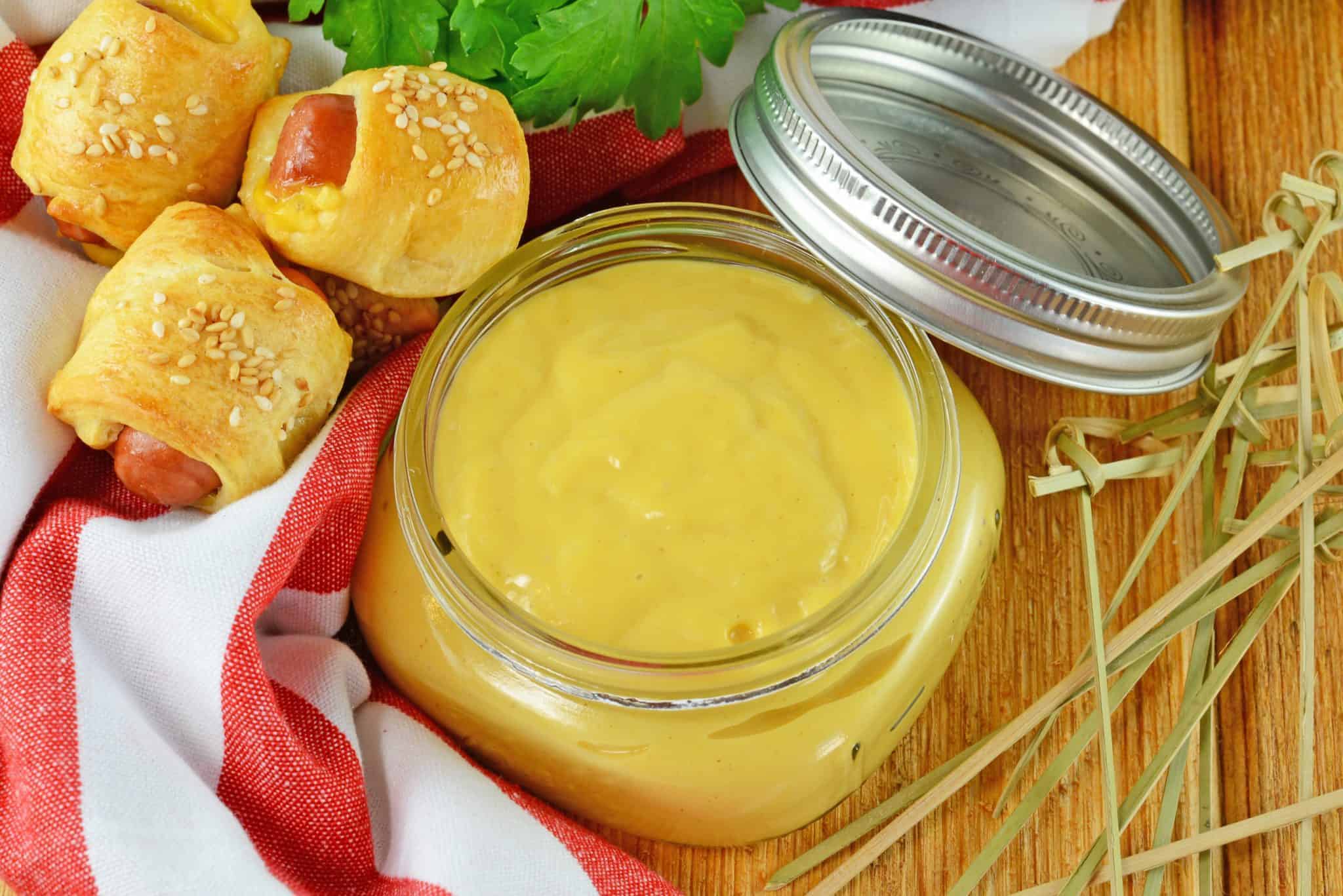 I promise after you try my creamy honey mustard, you will never go back! Pop it into an airtight container in the fridge with the rest of your condiments. You will be looking for ways to use it in dishes left and right.
Slather it on some bread to use in a sandwich. Add a dap to you chicken salad mix. Serve it on the side as a dipping sauce for chicken nuggets or chicken fingers. Drizzle it on a salad as a dressing or use it to marinate pork, seafood, or chicken.
Sometimes I even add a few tablespoons to my BBQ sauce to change things up a bit! It's easy, it's homemade, it's addictive. You've got to try it!
If you loved this Honey Mustard Recipe, be sure to check out these other great sauce recipes:
Mustard Aioli Sauce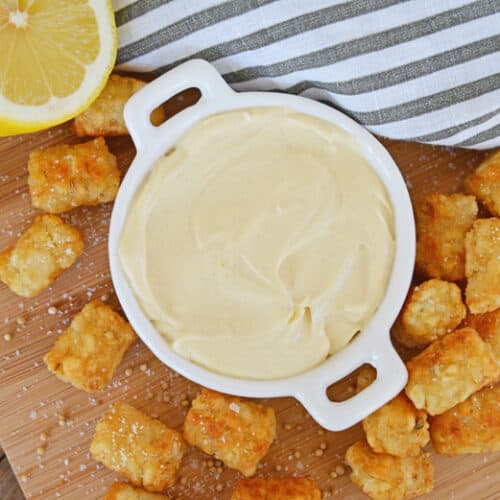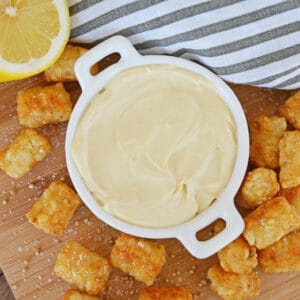 This zesty Mustard Aioli comes together in less than 5 minutes and is the perfect dipping sauce and sandwich topper for any meal or BBQ.
Yum Yum Sauce Recipe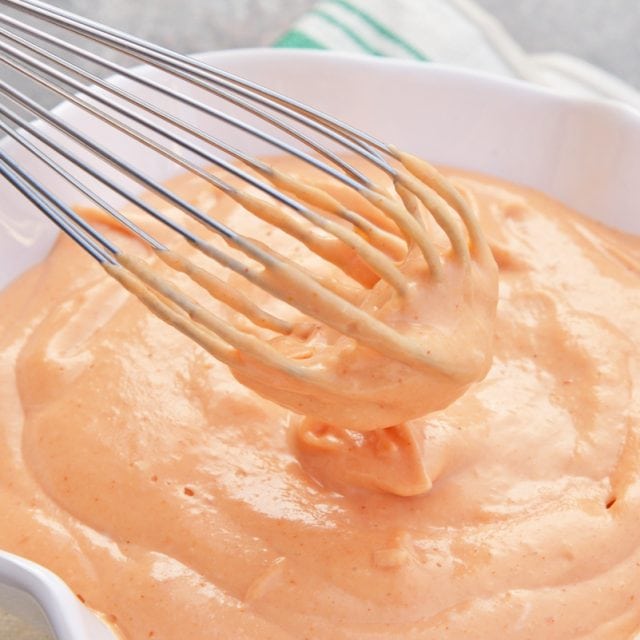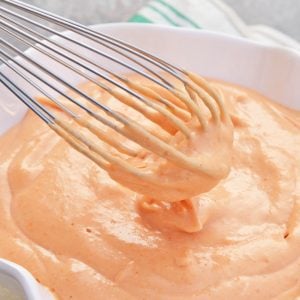 Yum Yum Sauce is an easy sauce for seafood and vegetables. Now you can make your favorite pink sauce at home!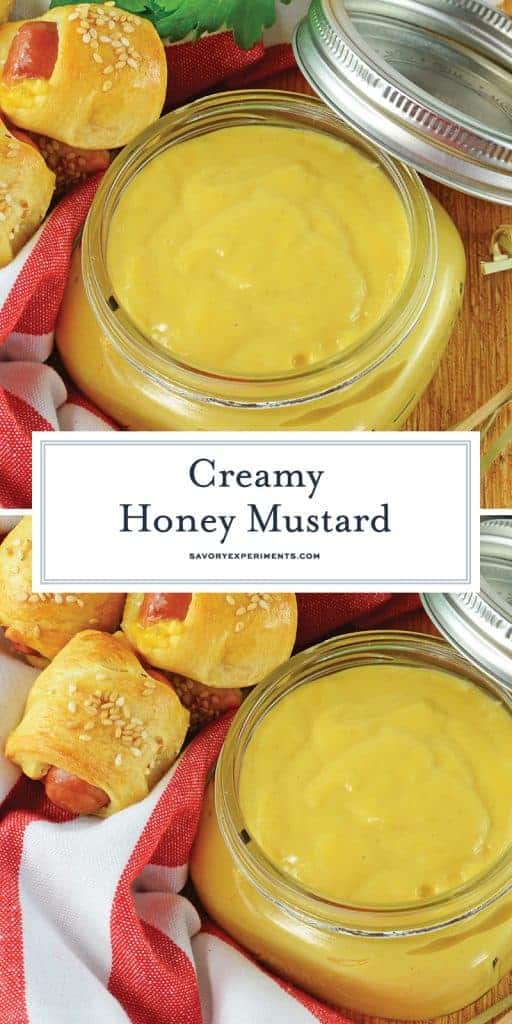 CONNECT WITH SAVORY EXPERIMENTS!

Be sure to follow me on social media, so you never miss a post!

Facebook | Twitter | Youtube
Pinterest | Instagram
Get our FREE 8 Day E-Course on How to Be a Better Home Cook. Sign up HERE!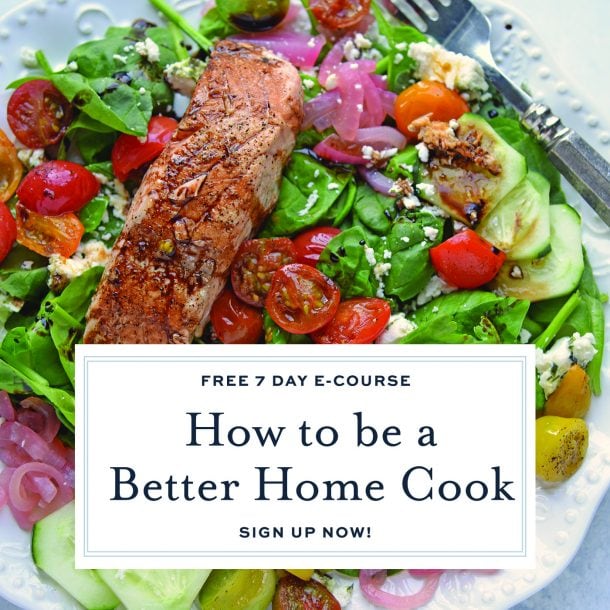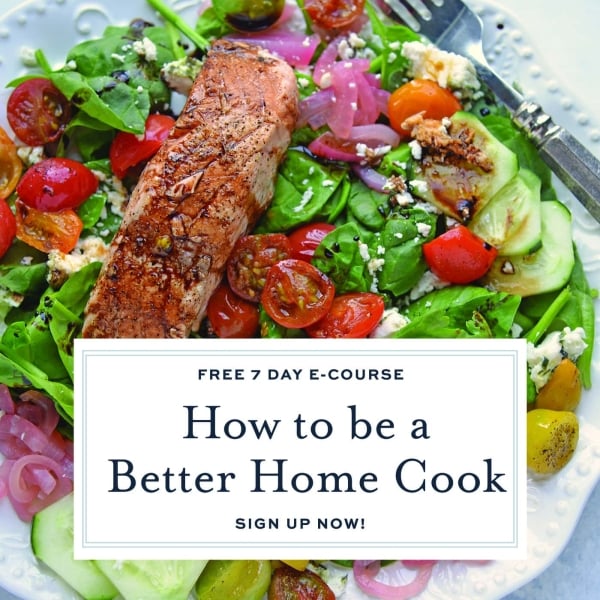 Creamy Honey Mustard
Creamy Honey Mustard is one of the most versatile condiments out there. Use it as a salad dressing, dipping sauce, marinade or seasoning. Making your own homemade honey mustard sauce is so easy!
Instructions
Combine all ingredients in a small bowl and whisk until fully combined.

If you've tried this recipe, come back to let us know how it went!
Nutrition
Calories:
742
kcal
|
Carbohydrates:
55
g
|
Protein:
3
g
|
Fat:
58
g
|
Saturated Fat:
8
g
|
Cholesterol:
31
mg
|
Sodium:
1157
mg
|
Potassium:
82
mg
|
Fiber:
1
g
|
Sugar:
53
g
|
Calcium:
35
mg
|
Iron:
1.2
mg