One of my absolute favorite desserts ever is a good slice of cheesecake! Whether it's a classic New York style, or covered in chocolate, I find myself loving all of the cheesecake recipes.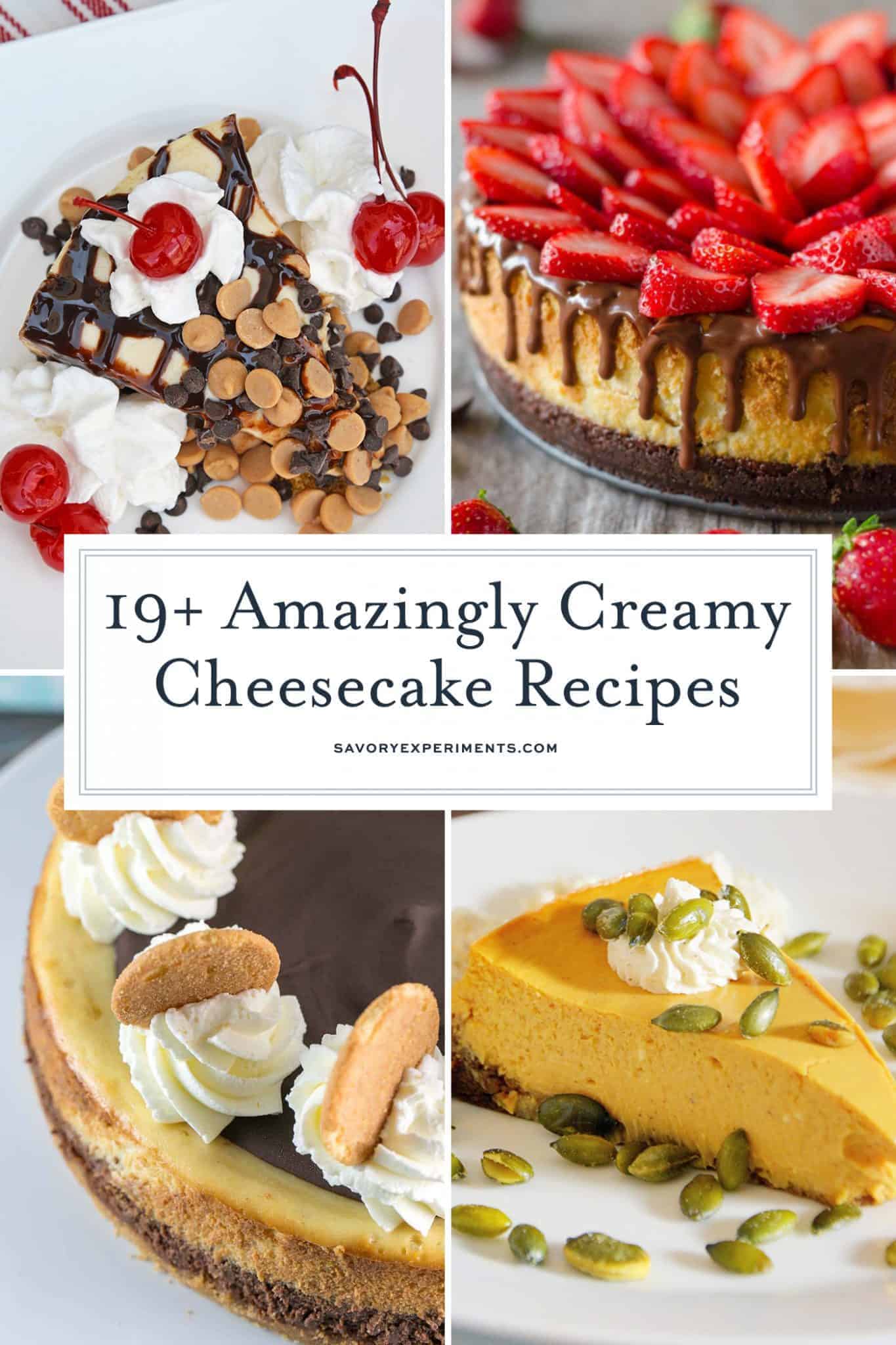 If you've ever found yourself wondering how to make easy homemade cheesecake, these are the BEST easy cheesecake recipes! These classic cheesecake recipes are perfect for any cheesecake lover.
What is your favorite cheesecake flavor? I honestly love them ALL! Sometimes I'm in the mood for a classic New York cheesecake, and other times I like something on the sweeter side like peanut butter and chocolate.
This collection of cheesecake recipes ranges from pumpkin to berries and everything in between. If you are a cheesecake lover, you are sure to find one you love!
Highly Rated Cheesecake Recipes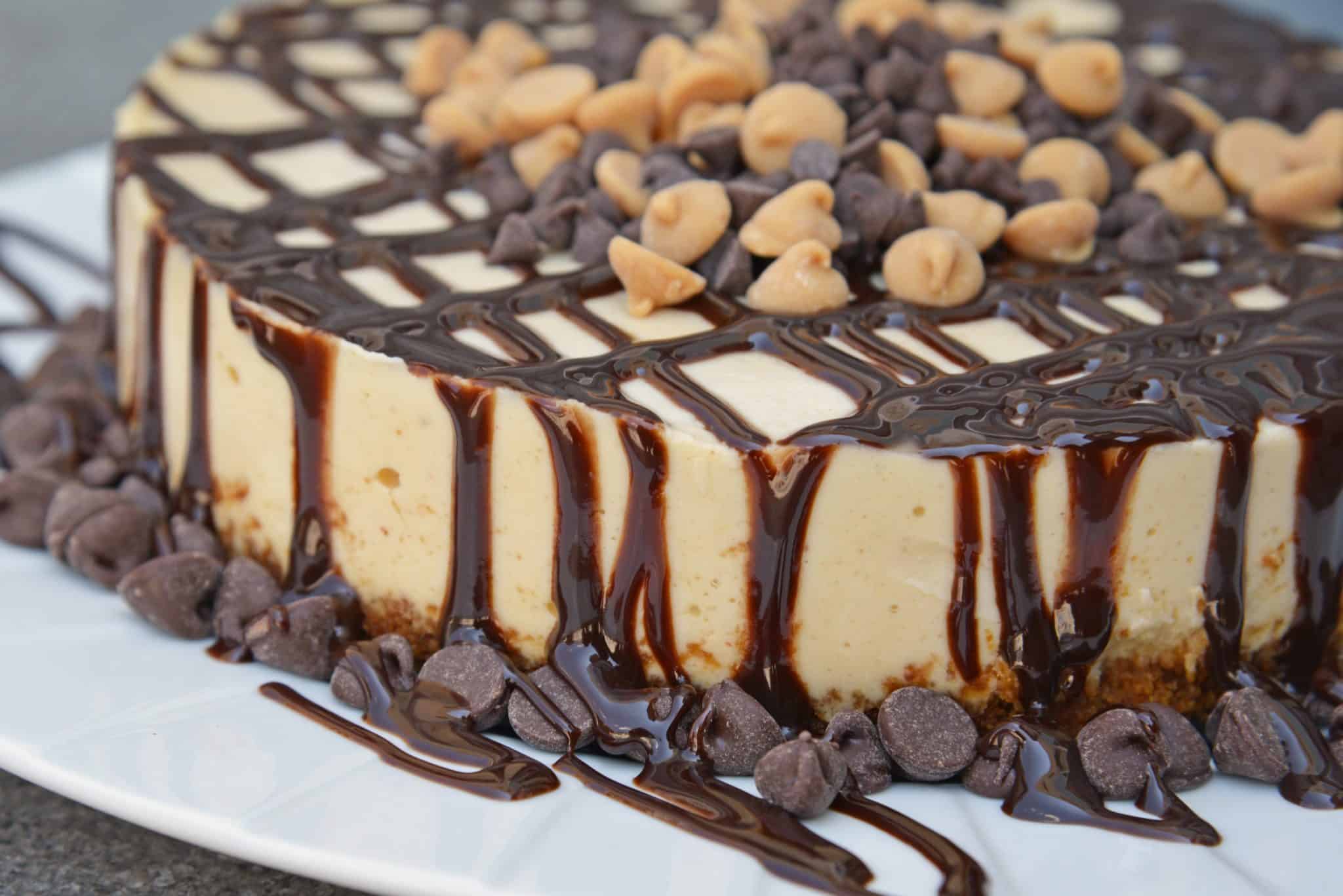 Instant Pot Peanut Butter Cheesecake is a rich and creamy cheesecake with a graham cracker crust, layer of chocolate and topped with peanut butter and chocolate chips!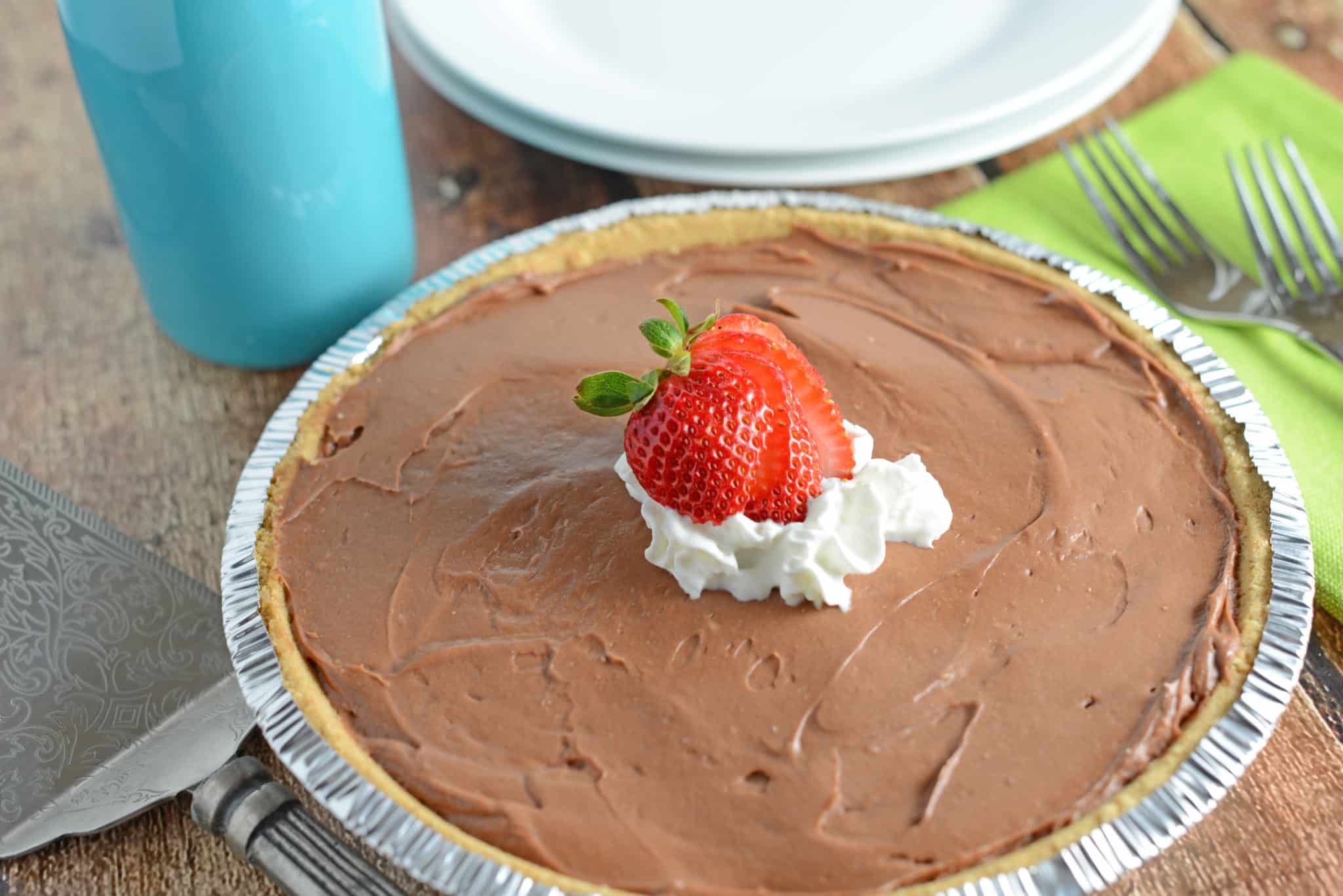 No-Bake Chocolate Cheesecake is a super creamy, quick and easy dessert recipe perfect for parties. This dessert whips up in only 10 minutes!
This traditional Pumpkin Cheesecake is topped with salty pumpkin seeds and pumpkin spiced whipped cream. So perfect for fall!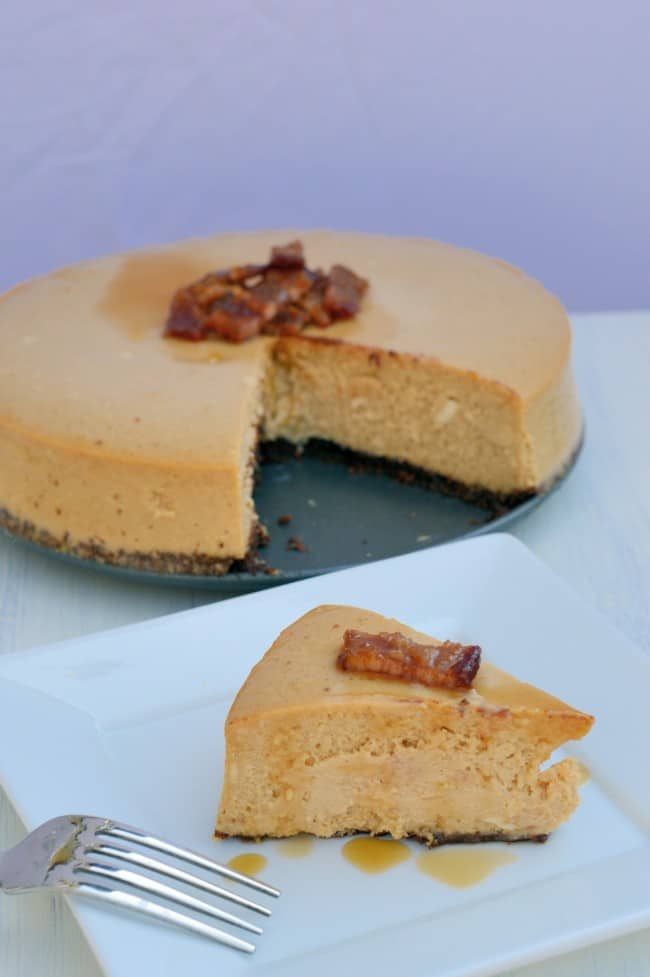 Candied Bacon Maple Cheesecake is made up of a maple cheesecake topped with candied bacon and a salted caramel brownie crust! This decadent cheesecake recipe is a dessert no one can resist. You can find the recipe here.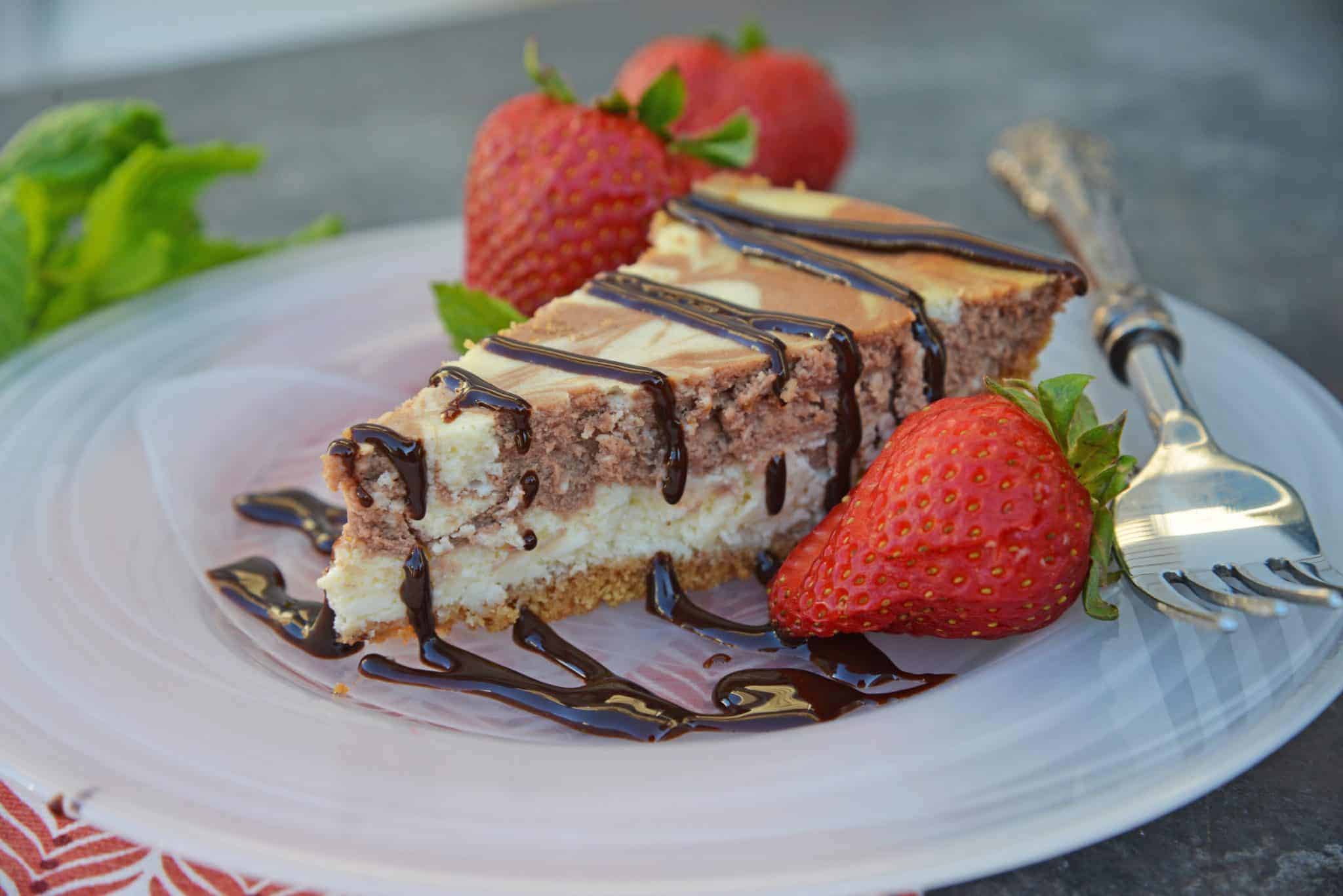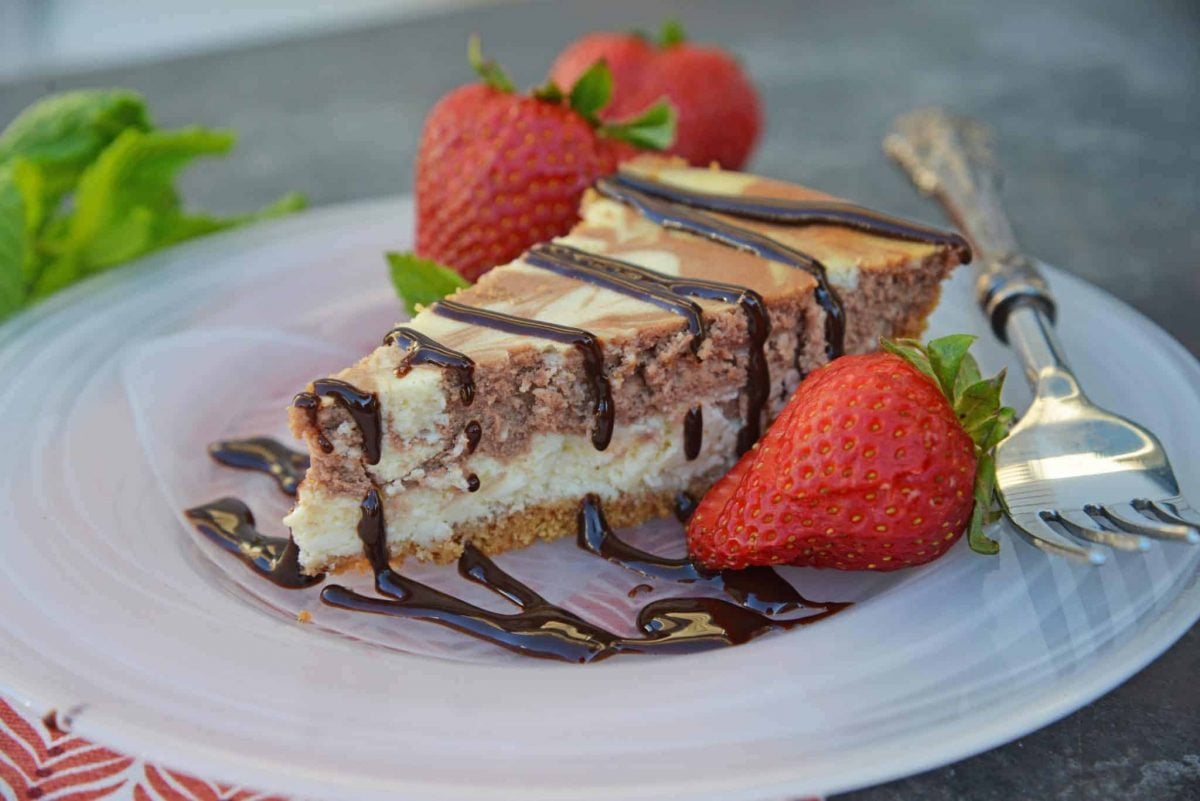 Marble New York Cheesecake is one of the best cheesecake recipes you'll ever come across! There are multiple kinds of cheesecakes, but this New York style cheesecake is one of my favorites!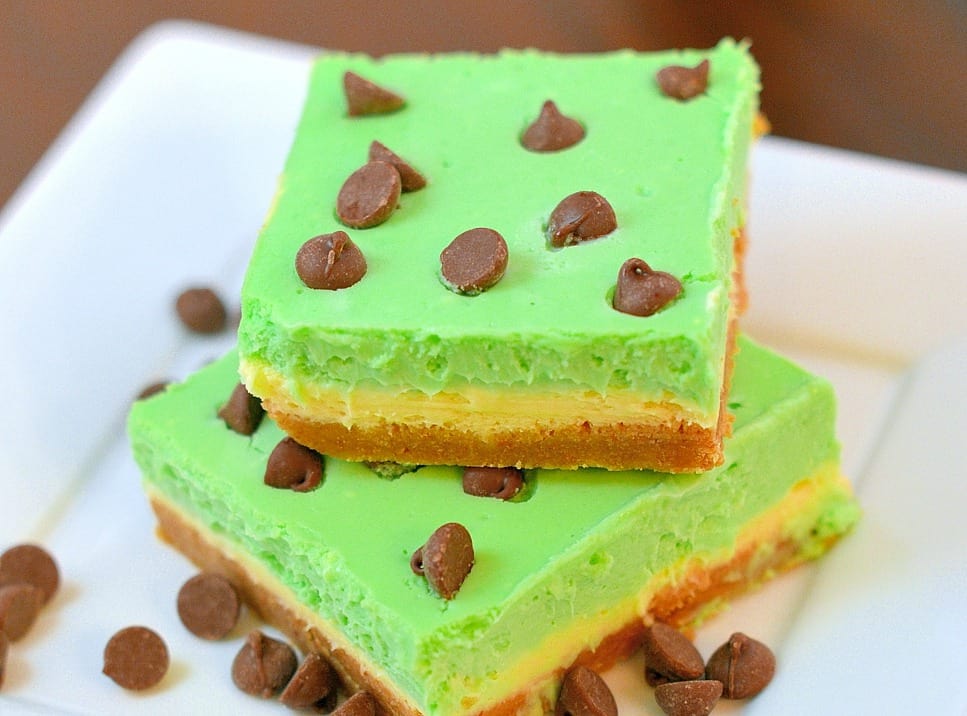 Grasshopper Cheesecake Bars are the perfect dessert for any occasion! These cheesecake bars are great for making ahead for parties and potlucks, too!
This simple, not-too-sweet Berry Ricotta Cheesecake recipe utilizes fresh fruit. It's perfect for a cool summer cake or add chocolate for a heavier winter variety!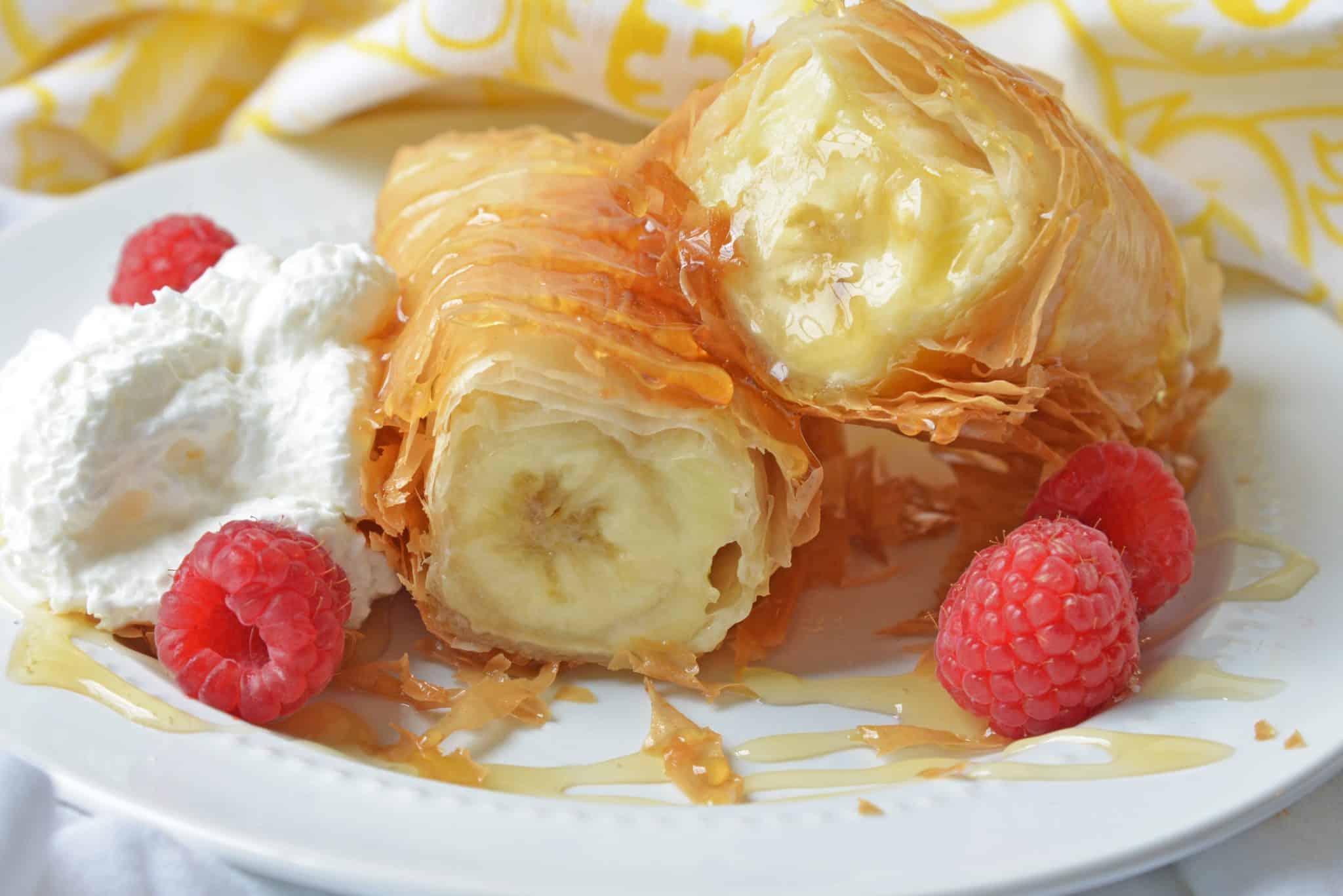 Steering away from traditional cheesecake recipes, this Banana Fried Cheesecake recipe will become one of your all time favorite desserts! These banana spring rolls are fried golden brown to perfection and drizzled with honey.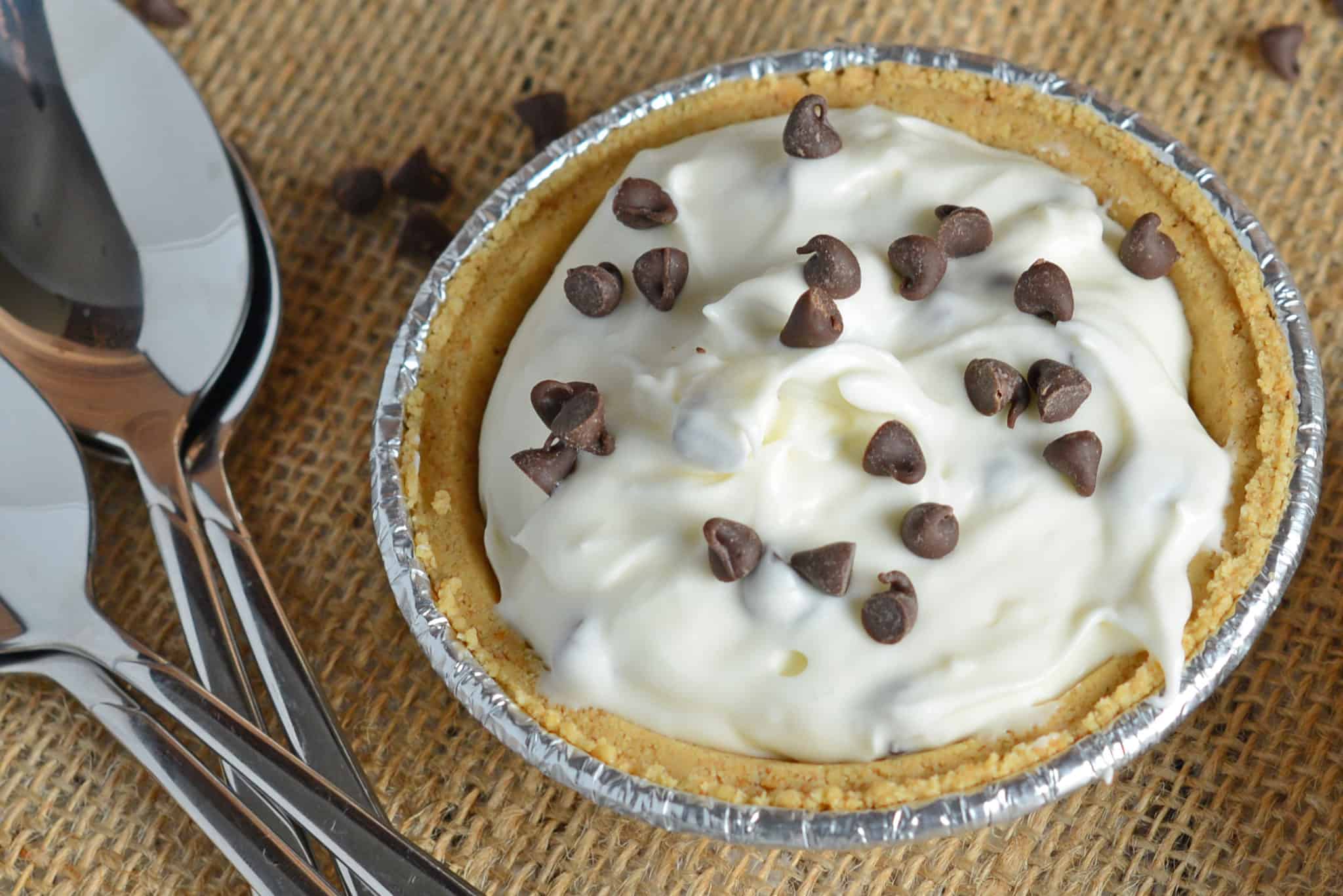 No Bake Chocolate Chip Mini Cheesecake Recipe is an easy and refreshing no bake cheesecake recipe. Plus it only takes only 10 minutes to make!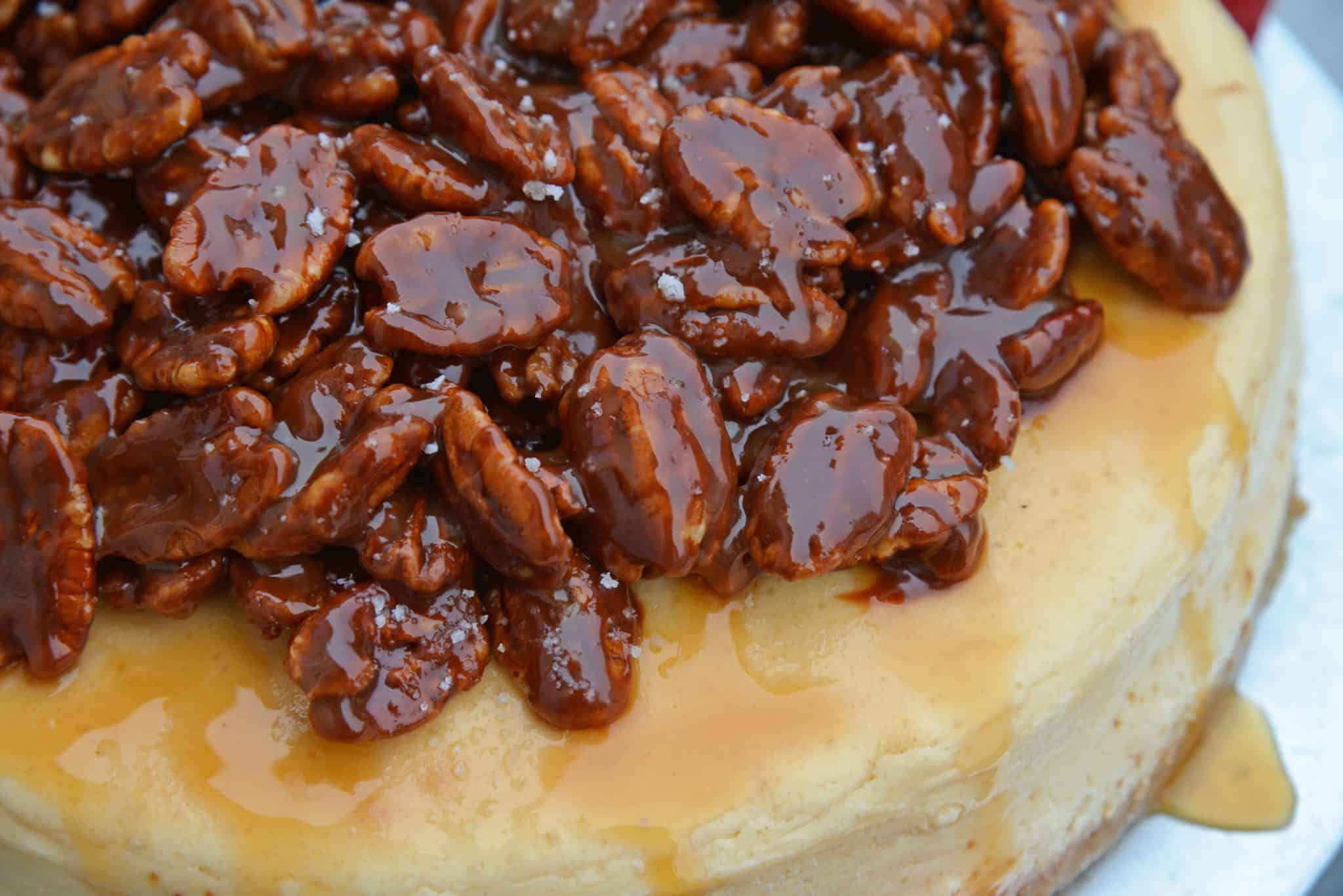 This Pecan Pie Cheesecake is the perfect combination of two delicious desserts – chocolate pecan pie and cheesecake. It's so good it'll quickly replace your best pecan pie recipe!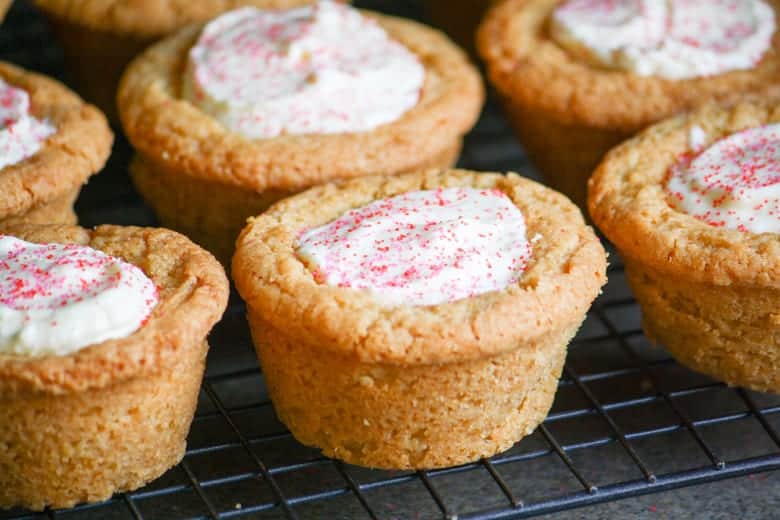 Raspberry Cheesecake Cookie Cups are the perfect bite sized desserts to make ahead and bring to potlucks and parties. Change the color of sprinkles to match the occasion or holiday and swap out any flavor of jam, like our Homemade Cherry Jam or even Bacon Jam!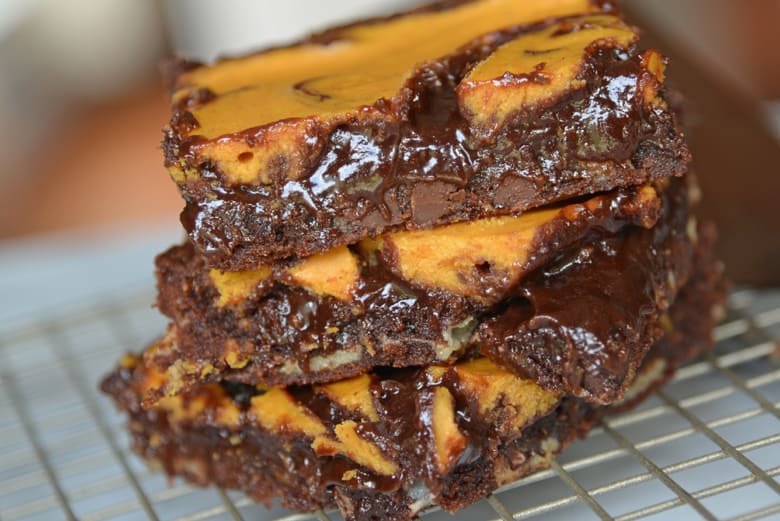 Pumpkin Cheesecake Brownies can be served any time of year. Gooey, fudgy brownies laced with creamy cheesecake.
Even more Cheesecake Recipes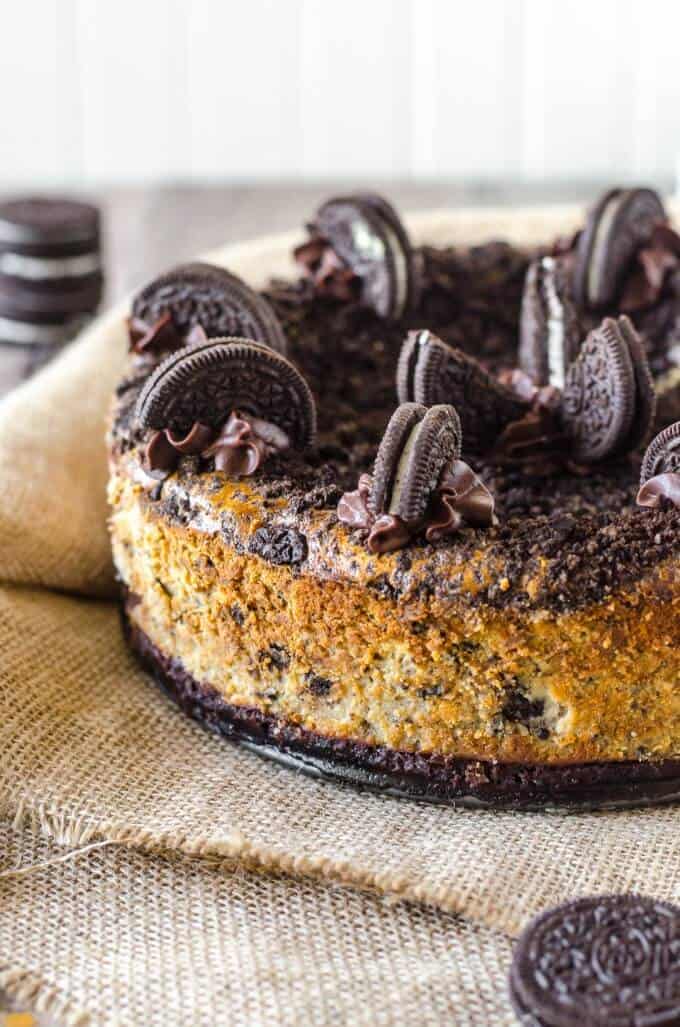 This is the best Oreo Cheesecake recipe out there. With 40 Oreos and a layer of chocolate ganache, how could it not be? You can find the recipe here.
This Vanilla Bean Cheesecake is the perfect canvas for your favorite pie fillings or toppings. It's also an awesome base recipe for so many different flavor combos! You can find the recipe here.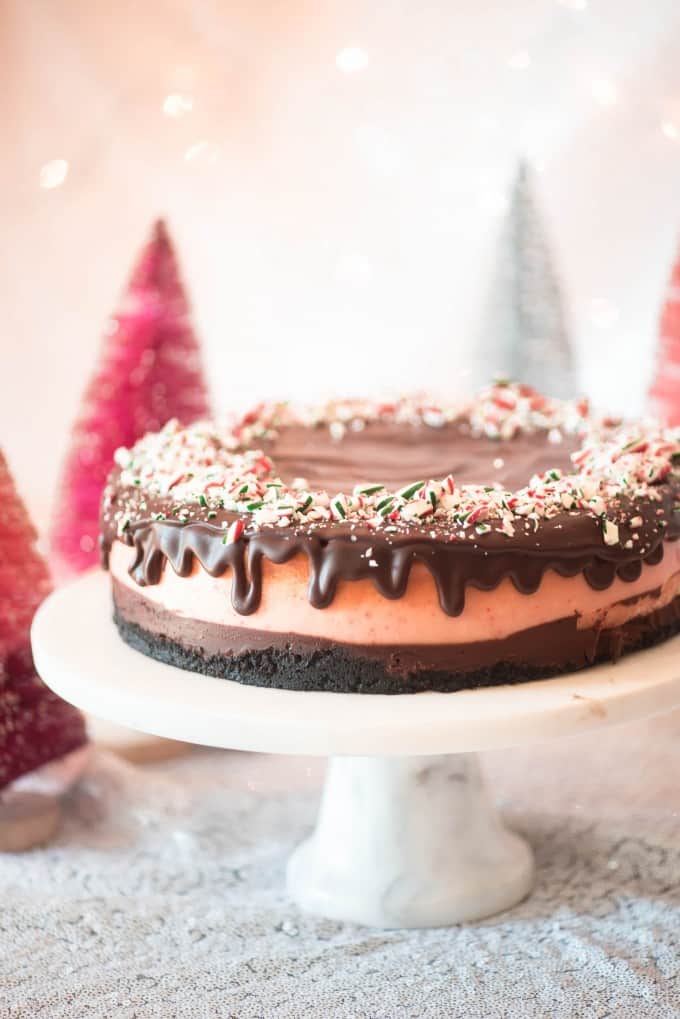 You've never made a cheesecake like this – out of ice cream! This Chocolate Peppermint Ice Cream is out of this world and a simple way to make a stunning holiday dessert. You can find the recipe here.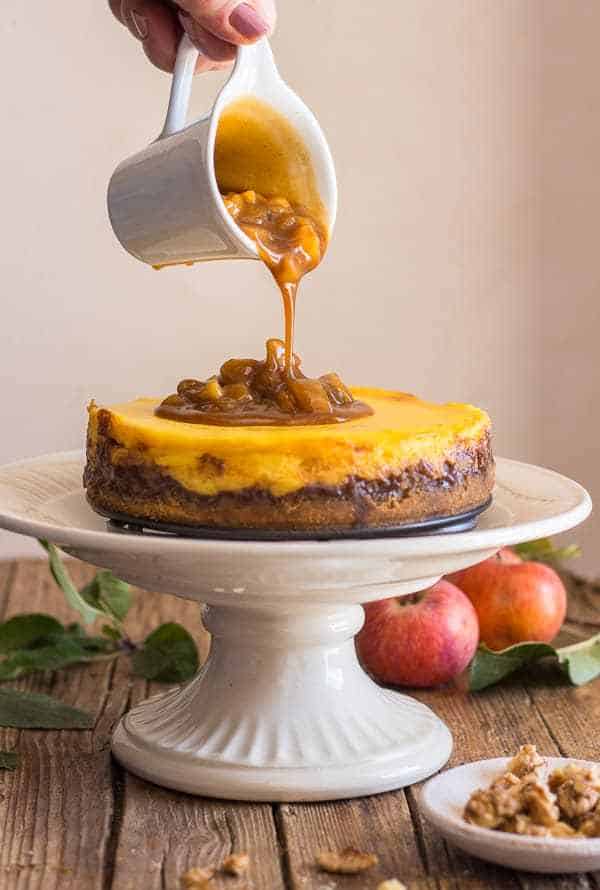 Apple pie meets cheesecake in this Maple Caramel Apple Cheesecake! It's the perfect fall dessert! You can find the recipe here.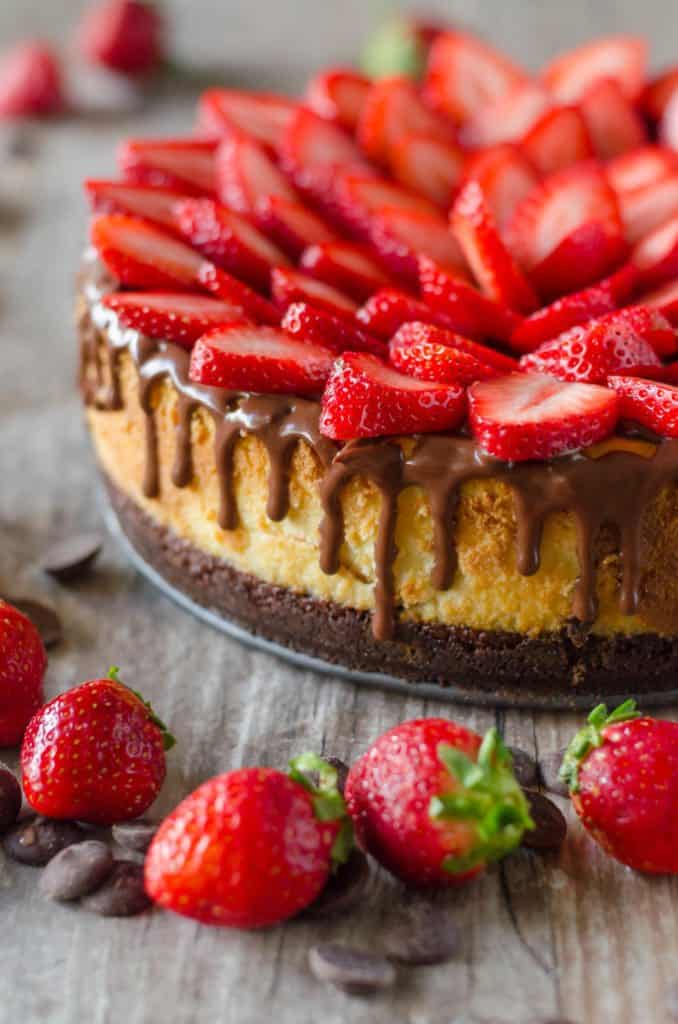 This gorgeous Chocolate Covered Cheesecake is surprisingly easy, and the perfect dessert for any occasion! You can find the recipe here.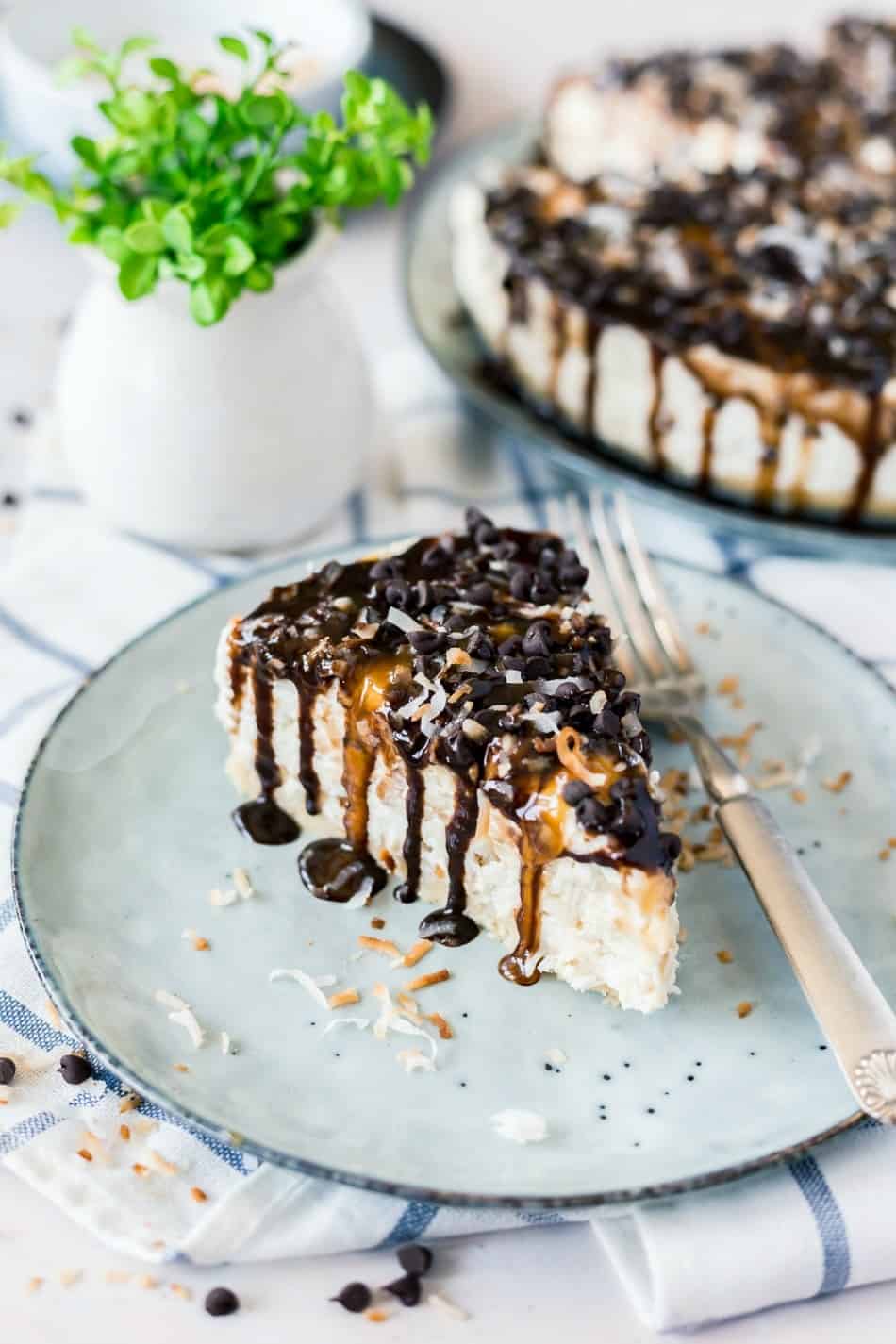 If you like Girl Scout cookies, you are going to LOVE this No Bake Samoa Cheesecake! Super decadent and delicious. You can find the recipe here.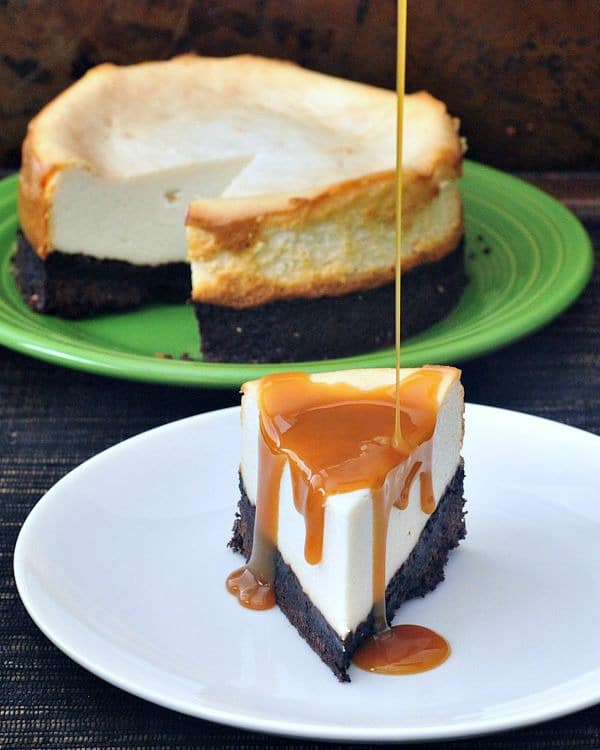 Brownie Bottomed Cheesecake – the most outrageous and glorious cheesecake we make! Rich brownie base, topped with a traditional New York Cheesecake! You can find the recipe here.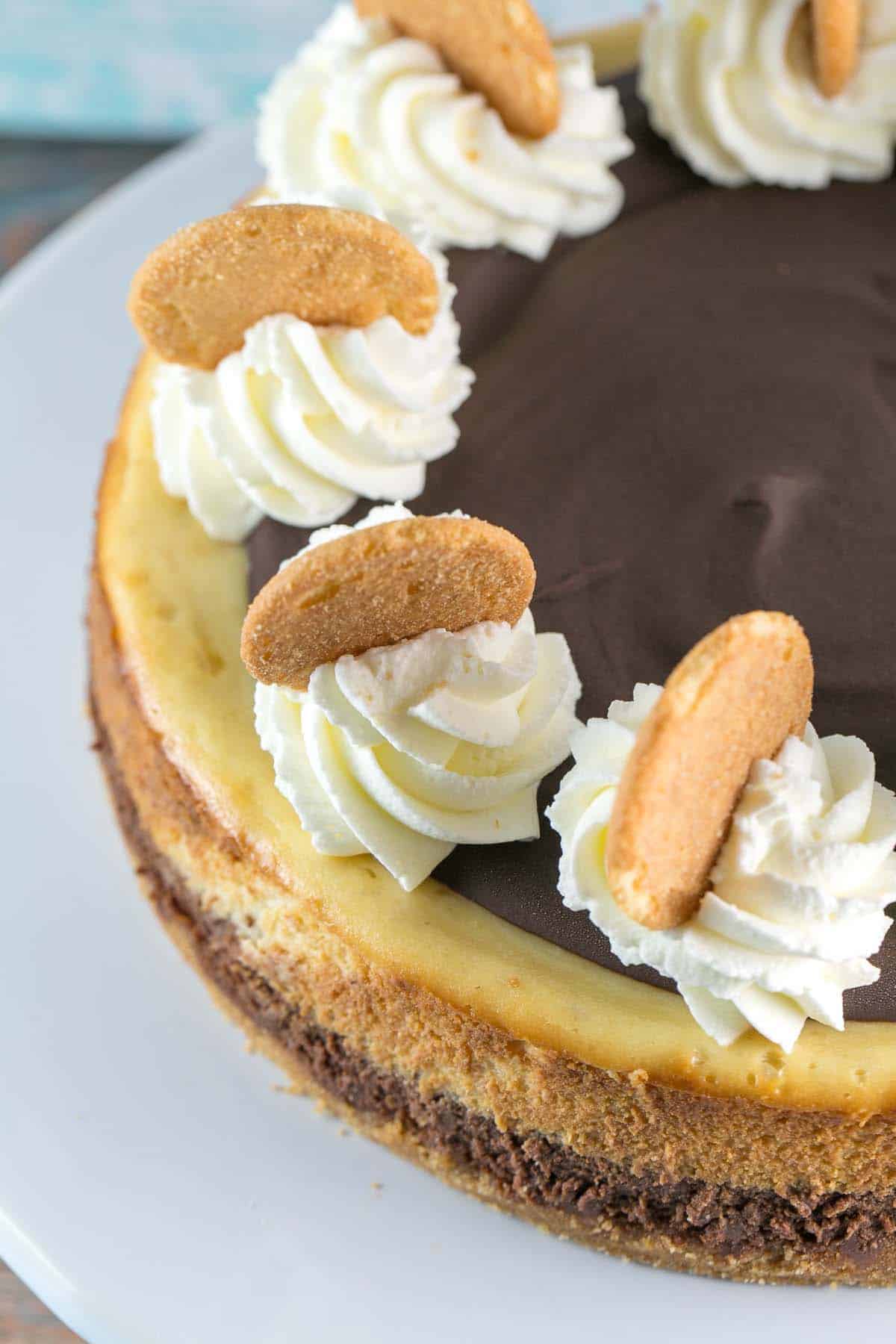 Why decide between chocolate or banana cream cheesecake when you can have both? Rich, creamy layered cheesecake perfect for any occasion! You can find the recipe here.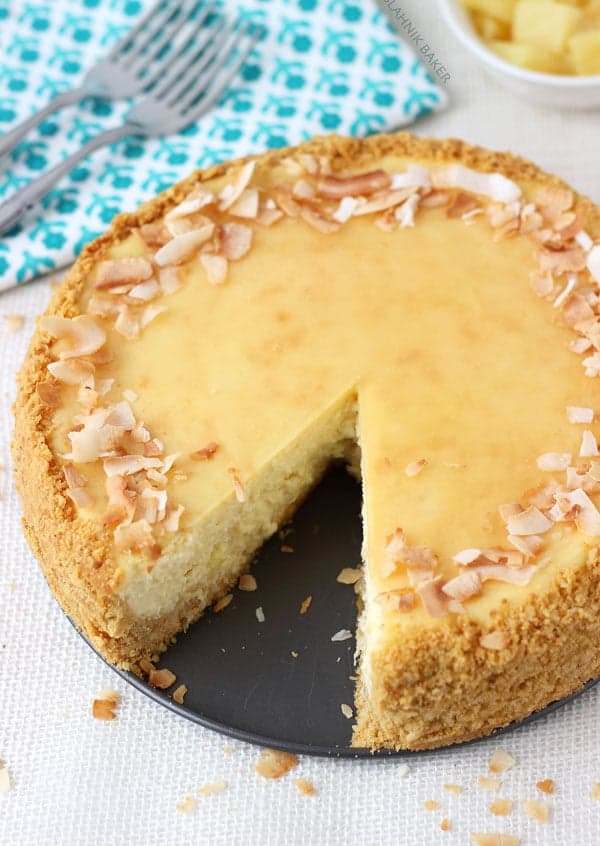 Piña Colada Cheesecake is a pure delight that will transport you to the tropics in no time! A rich, creamy cheesecake filling, infused with cream of coconut and pineapple chunks make this dessert extra special. You can find the recipe here.
If you liked these cheesecake recipes from scratch, you will also love these other homemade dessert recipes: