One of my absolute favorite desserts ever is a good slice of cheesecake! Whether it's a classic New York style, or covered in chocolate, I find myself loving all of the cheesecake recipes.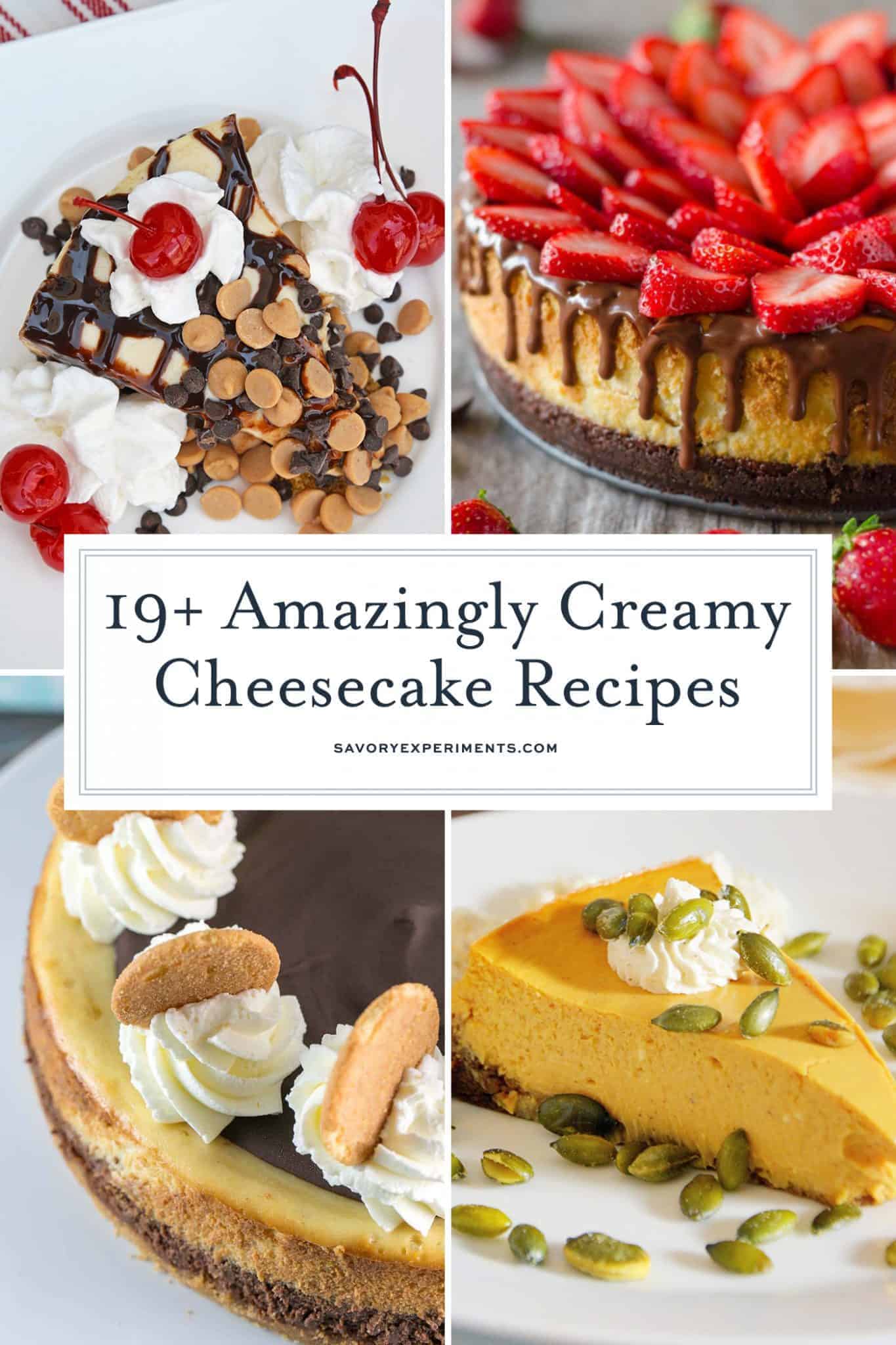 If you've ever found yourself wondering how to make easy homemade cheesecake, these are the BEST easy cheesecake recipes! These classic cheesecake recipes are perfect for any cheesecake lover.
What is your favorite cheesecake flavor? I honestly love them ALL! Sometimes I'm in the mood for a classic New York cheesecake, and other times I like something on the sweeter side like peanut butter and chocolate.
This collection of cheesecake recipes ranges from pumpkin to berries and everything in between. If you are a cheesecake lover, you are sure to find one you love!
Highly Rated Cheesecake Recipes
Even more Cheesecake Recipes
If you liked these cheesecake recipes from scratch, you will also love these other homemade dessert recipes: