These Chocolate Chip Cookie Cheesecake Bars are the perfect crowd pleasing dessert recipe with a classic graham cracker crust, decadent middle cheesecake layer and a golden chocolate chip cookie top.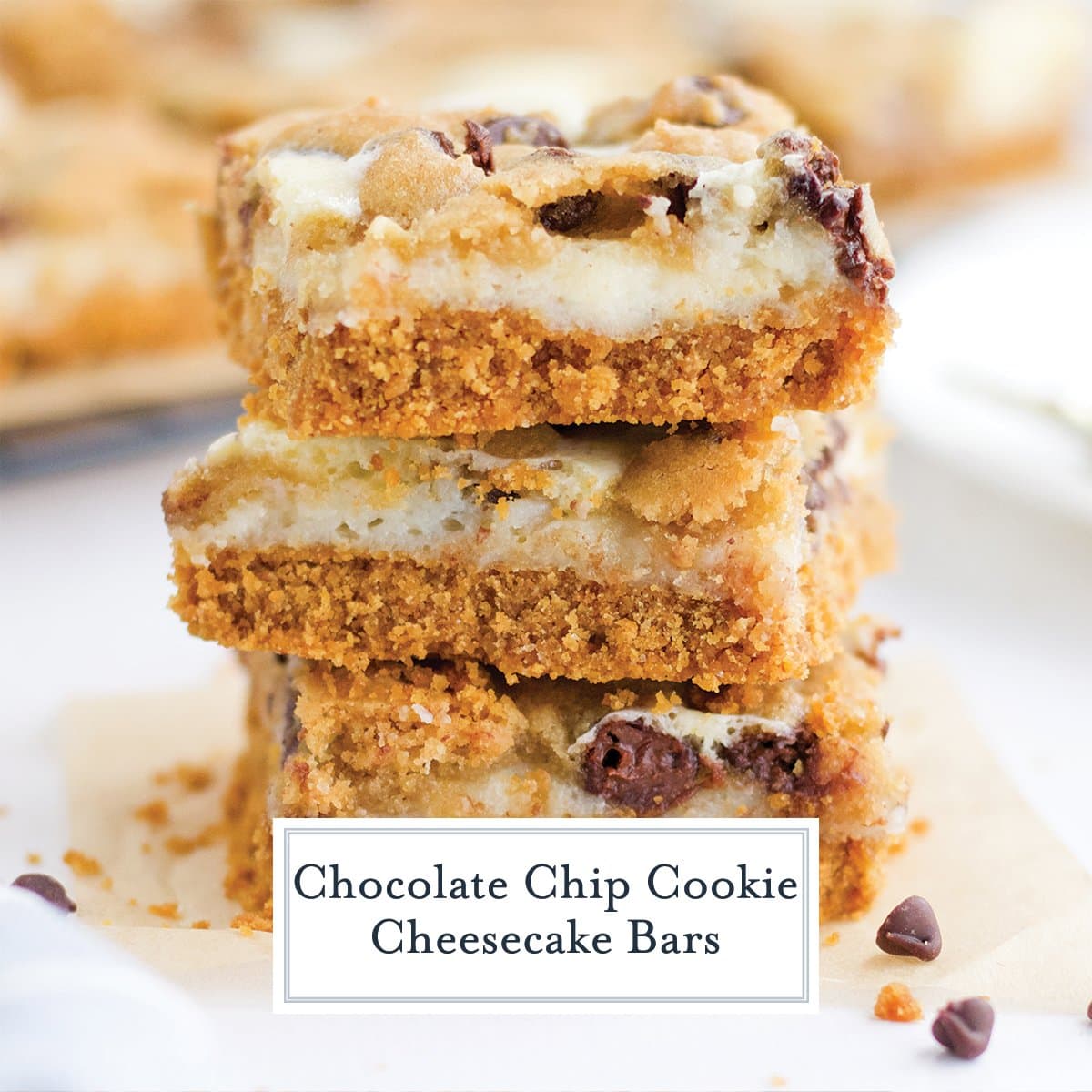 It's no secret everyone loves chocolate chip cookies and cheesecake. Who says you have to decide? This delicious cheesecake bar recipe combines everyone's favorite for an easy and unique dessert option that is sure to please.
Don't be fooled by the layers, these cheesecake bars are so easy to make. You might want to save yourself some time and just make two batches cause the first will be gone in minutes!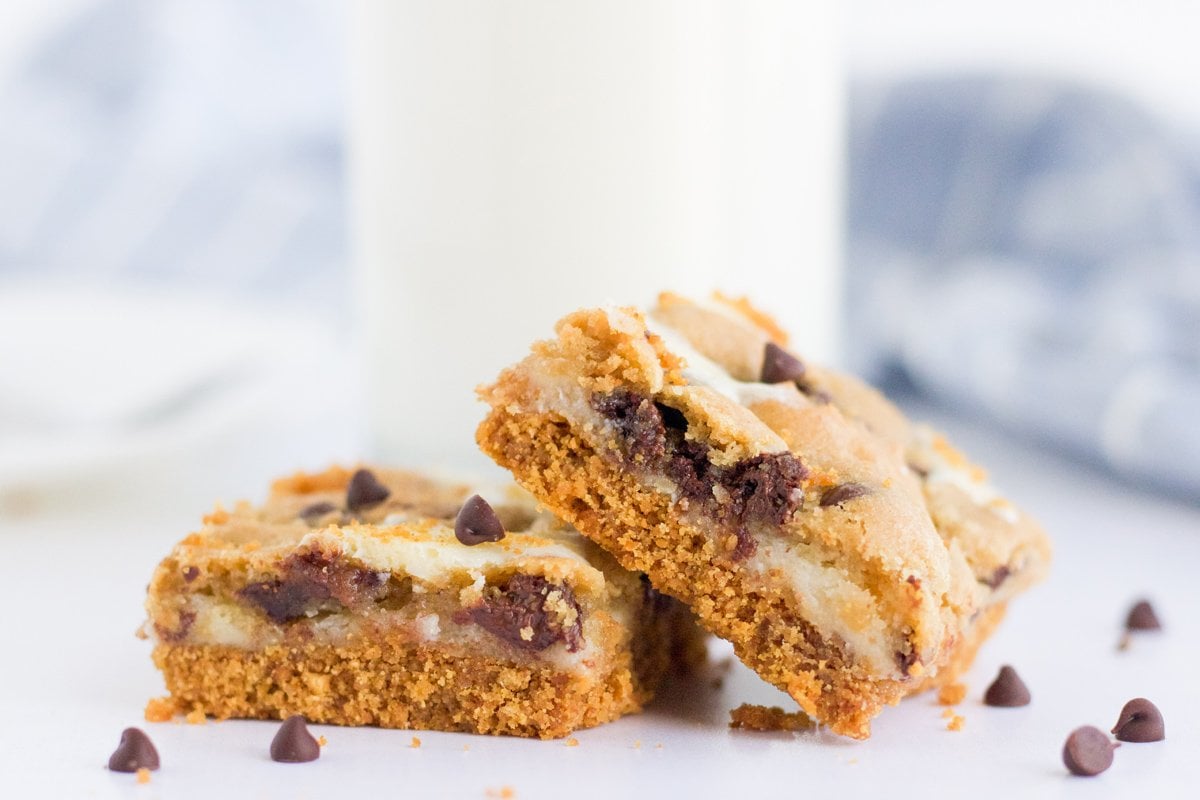 Ingredients
One of my favorite things about these chocolate chip cheesecake bars are that they require minimal ingredients despite how complicated they look. To make this recipe all you need is:
Graham Cracker Crumbs: These are used for the crust. You can use gluten-free if needed . Buy pre-crushed crumbs or make your own by crumbling standard graham crackers in an airtight plastic bag with a rolling pin or in the food processor.
Sugar: You will need the sugar for both the crust and the cream cheese layer.
Melted Butter: Melted butter helps keep the graham cracker crust together. I find the amount needed fluctuates sometimes, keep reading for more on this. Aim for unsalted butter since the cookie dough already carries some salt.
Egg– This serves as a binder to hold the cheesecake layer together and also make it bake up nice and fluffy.
Vanilla: Vanilla is used in the cream cheese layer for a classic, creamy cheesecake flavor, but you can swap it out for almond or imitation butter.
Refrigerated Cookie Dough: Shhh! Don't tell anyone but this is the secret for making this recipe beyond easy. You can make homemade cookie dough if you want, but since we are making the crust and cheesecake layer from scratch I think it is perfectly fine to take a short cut with the topping.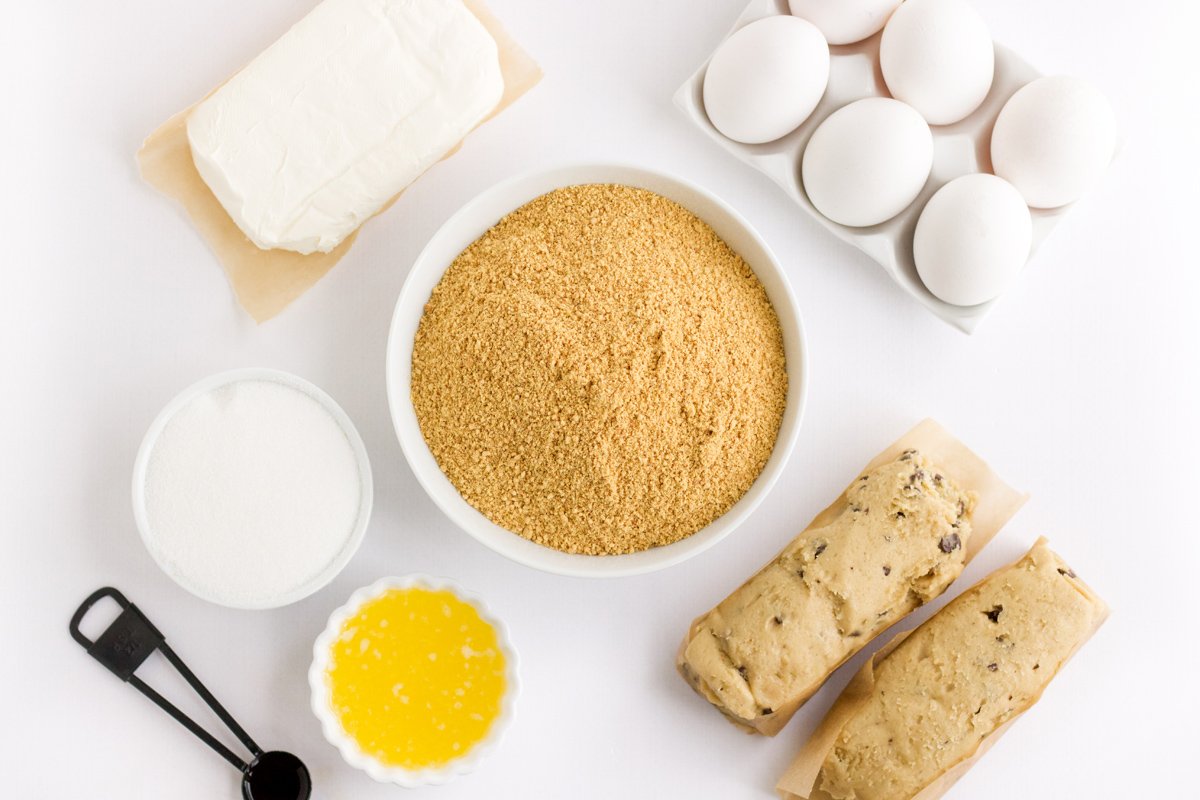 How to make Cheesecake Bars
Start by preparing the graham cracker crust. You don't even need a mixer. Just use a fork and combine the graham cracker crumbs, sugar and melted butter until the mixture can be easily pressed with a fork and hold it's shape.
If you feel the mixture is a little dry, add more melted butter. Getting the ratio perfect is important. If you add too little butter, the crust will be too crumbly to hold its shape. If you add too much butter, the bars will be greasy.
Once you get the mixture right, press the graham cracker crust into a 9×9 baking sheet lined with parchment. Use a spoon, spatula, measuring cup or bottom of a glass to press the crust firmly into the baking pan. Bake the crust for five minutes until golden brown and fragrant.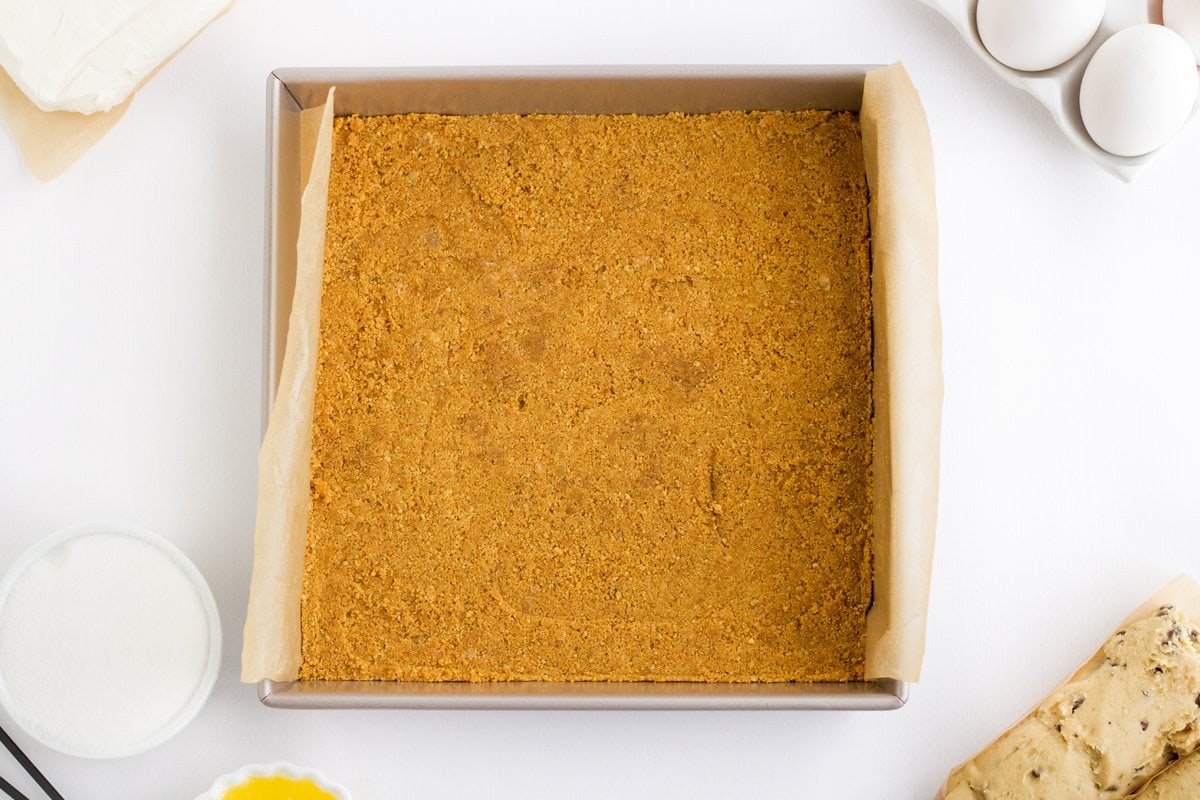 While the crust is baking, use an electric mixer to prepare the cheesecake filling. It's super important to use room temperature ingredients for this so the cheesecake layer is smooth. Beat the cream cheese well before adding other ingredients.
Take a spoon and drop dollops of the cream cheese mixture over the graham cracker crust. This will make it easier to smooth out over the graham cracker layer and prevent the cream cheese from pulling the crumbs up. Work slowly and in small sections as you spread everything out.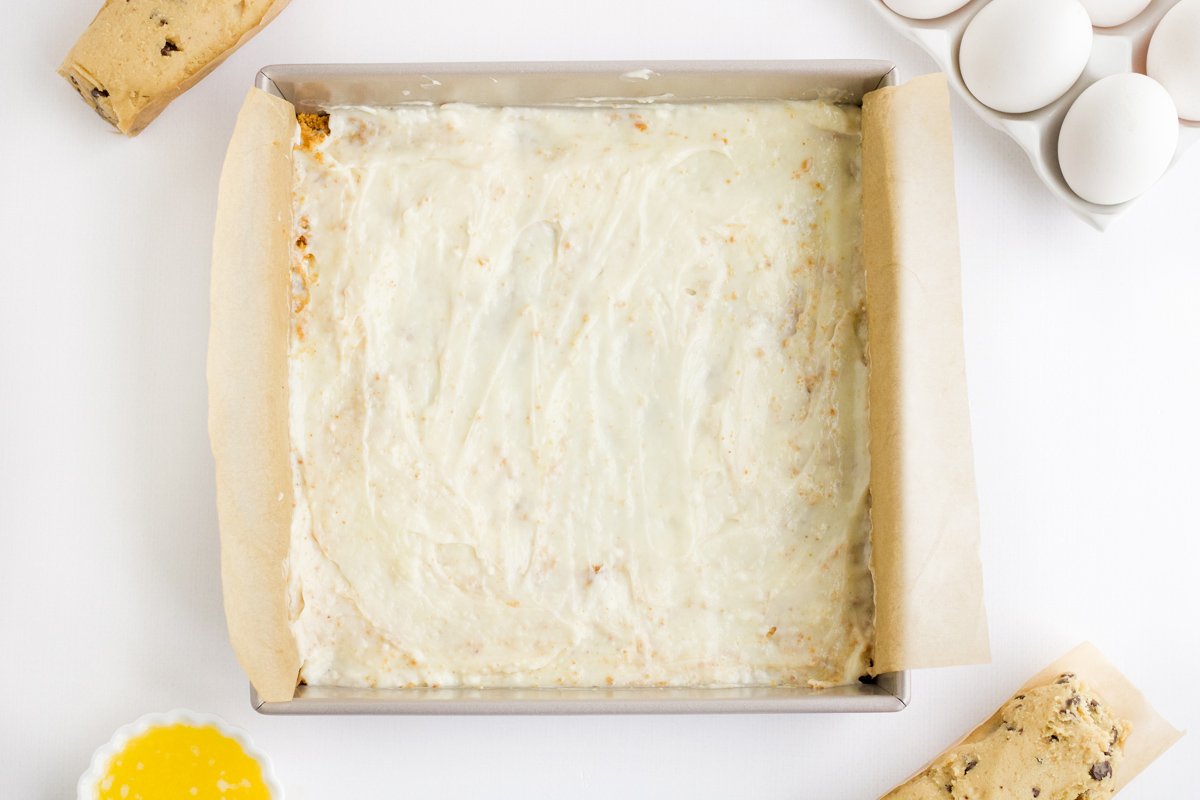 Finally, take the refrigerated chocolate chip cookie dough and crumble it over the top. I like to leave some spots open so you can visually see the cream cheese layer. Remember when the bars bake, the dough will rise and spread a little bit. So keep that in mind as you are placing your dough.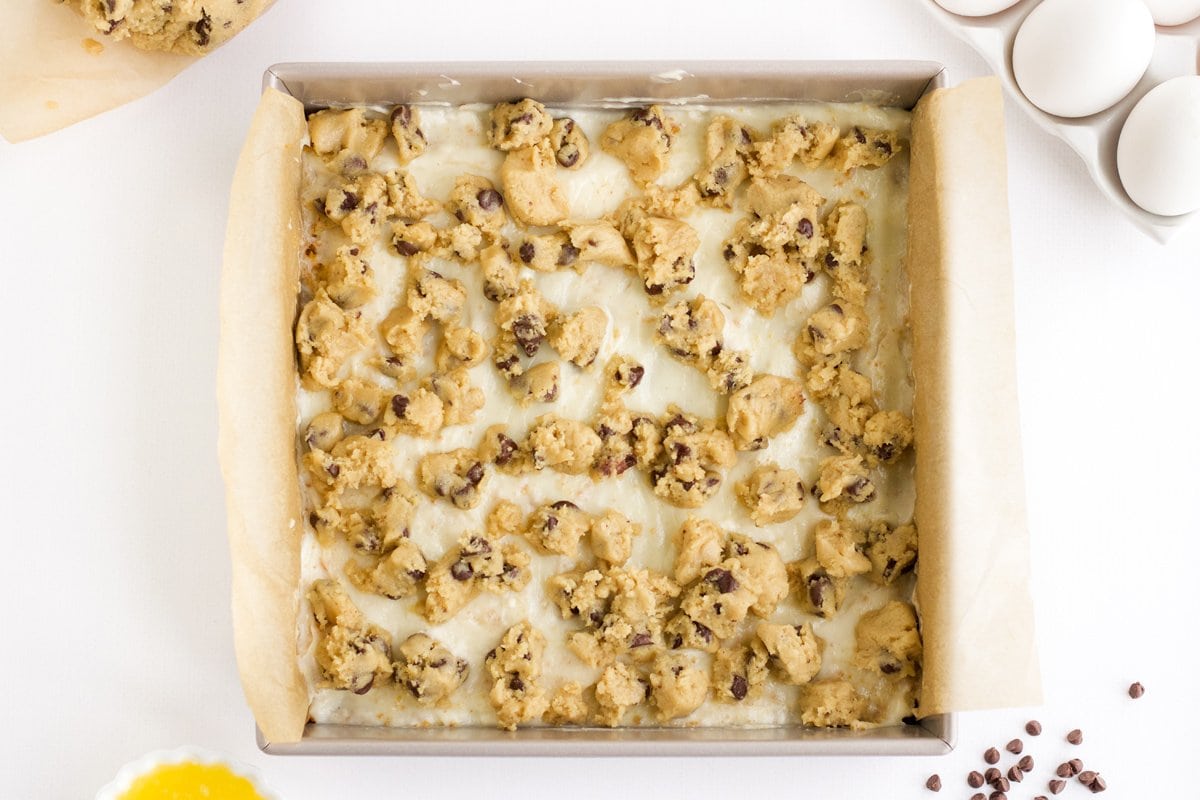 Bake and allow to cool fully before slicing. Using parchment makes them easy to lift out of the pan. Chilling also helps the graham cracker crust hold together into perfect bars.
Storage & Freezing
Because these bars contain cheesecake, they are best stored in the fridge. For ultimate freshness be sure to wrap or store in an airtight container. I like to cut the bars and wrap each one in saran wrap so they don't dry out.
They are best enjoyed within 5 days of baking. Set it out at room temperature for 5-10 minutes to take the chill off.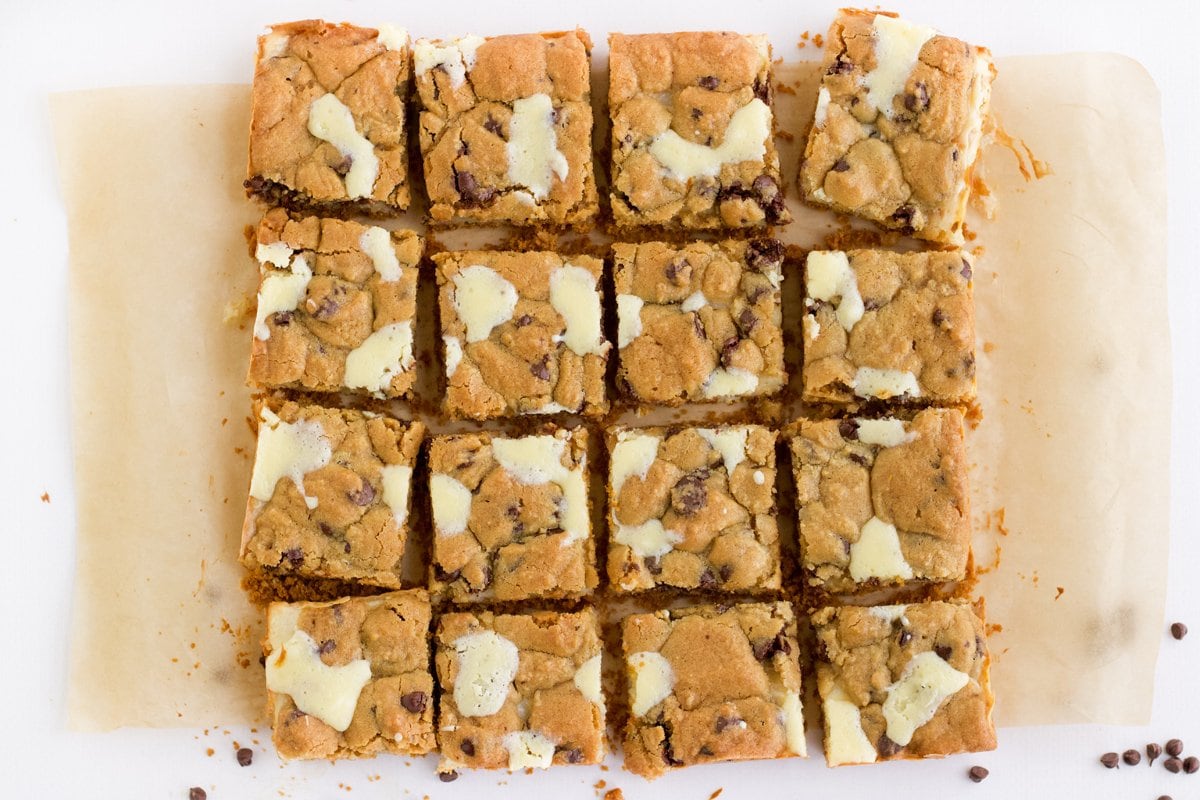 You can also freeze the bars. I would recommend cutting the bars, then wrapping each one in plastic wrap before placing in a freezer safe airtight container.
Ice Cream Sundaes
If you really want to take it up a notch, make these bad boys into the ultimate easy cheesecake ice cream sundae! Top with a scoop of vanilla ice cream.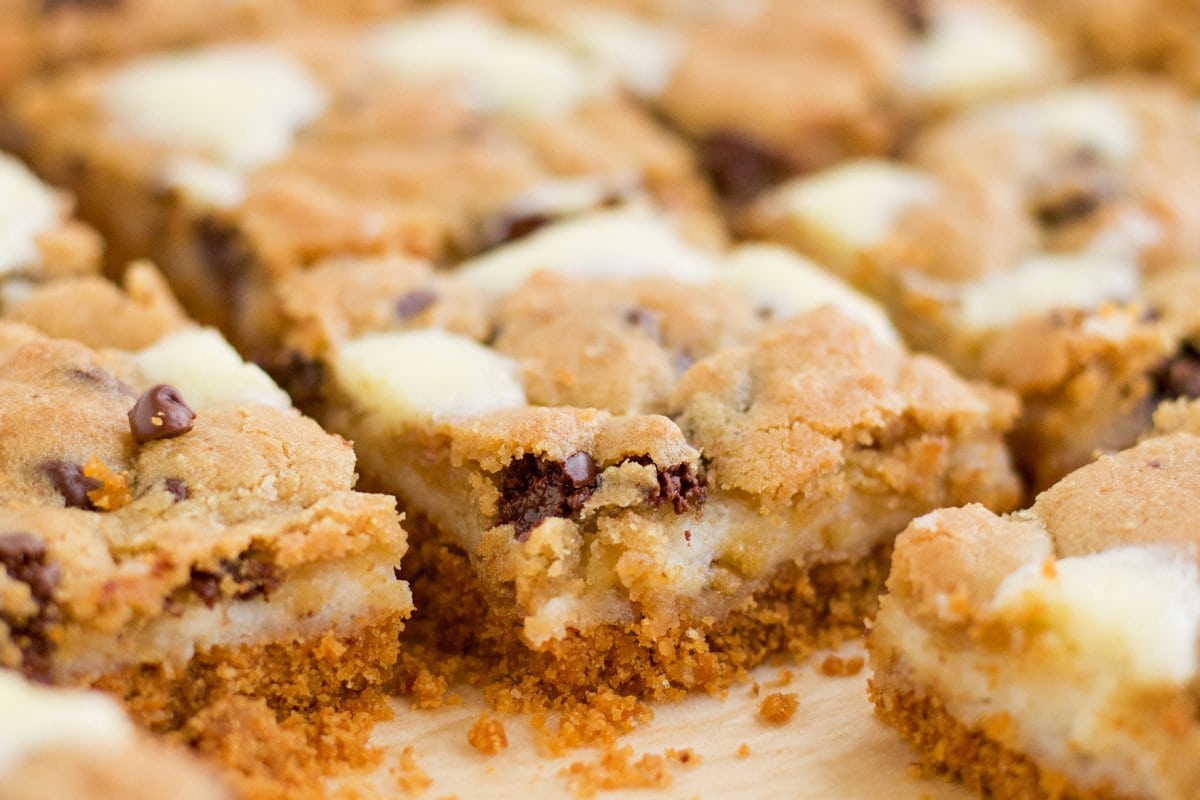 Top with fudge, caramel or even raspberry sauce. I also like candied walnuts. And of course, whipped cream.
Tips
Different cookie doughs cook at different paces. Keep a close eye on the cookie dough so you can remove it or place a loose sheet of aluminum foil over top to prevent burning. The cheesecake and cookie layer need to be set before removing.
Use the parchment paper, trust me. The bars will cut and serve so much better by using a liner in a pan. Ungreased baking pans and graham cracker crusts do not mix! If you don't use parchment, let the bars cool completely in the pan before slicing.
I know it's hard, but wait for the bars to cool before slicing. Ideally, in the fridge. The longer that bottom layer sets the better chance you have at crisp clean slices.
Make this recipe allergen friendly by choosing gluten free grahams and cookie dough!
If you want to make the cream cheese layer extra thick, you can double the cheesecake layer for extra decadence.
Once you've mastered this recipe, change things up! Try monster cookie dough, chocolate cookie dough or a chocolate graham crust.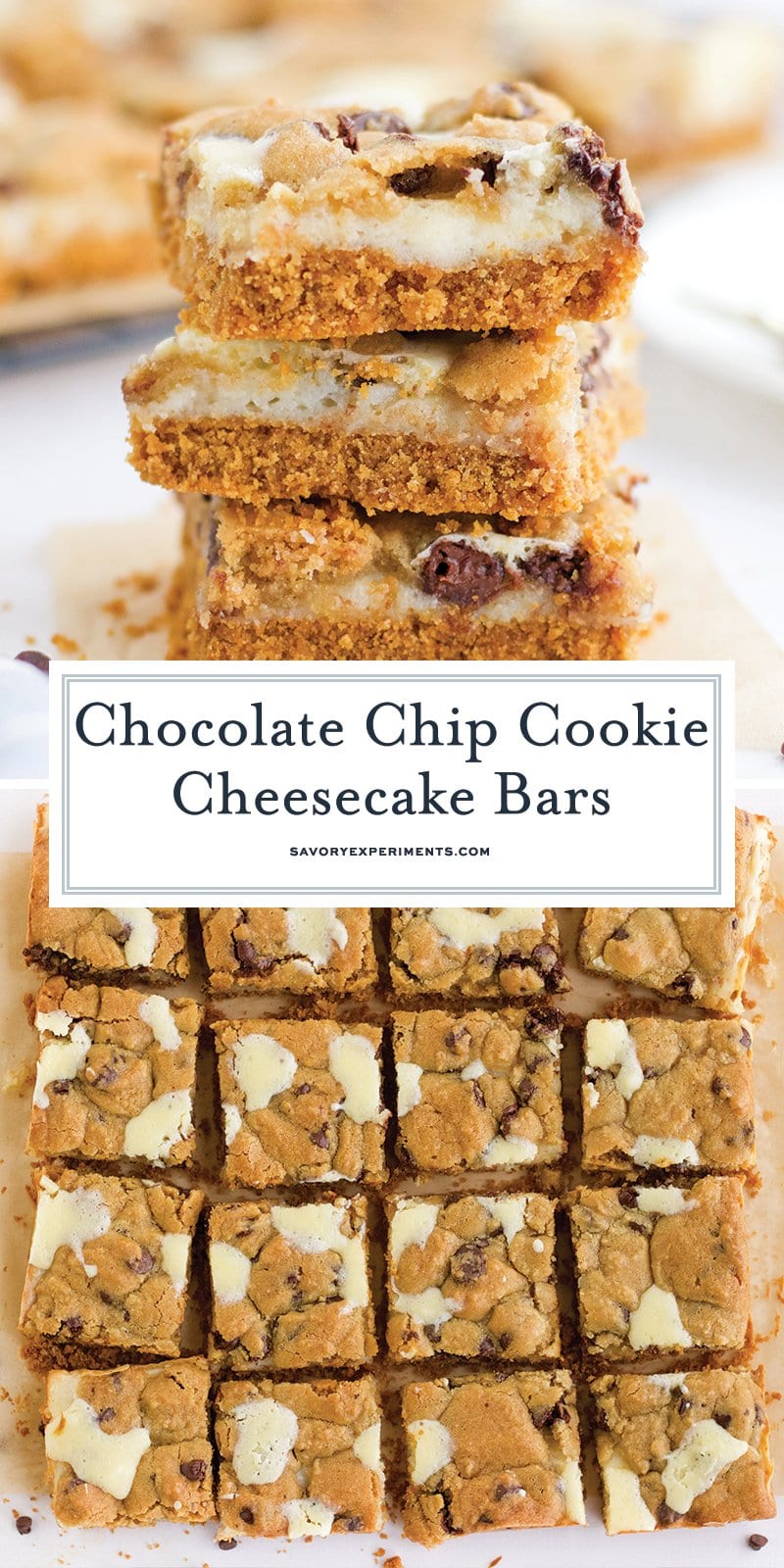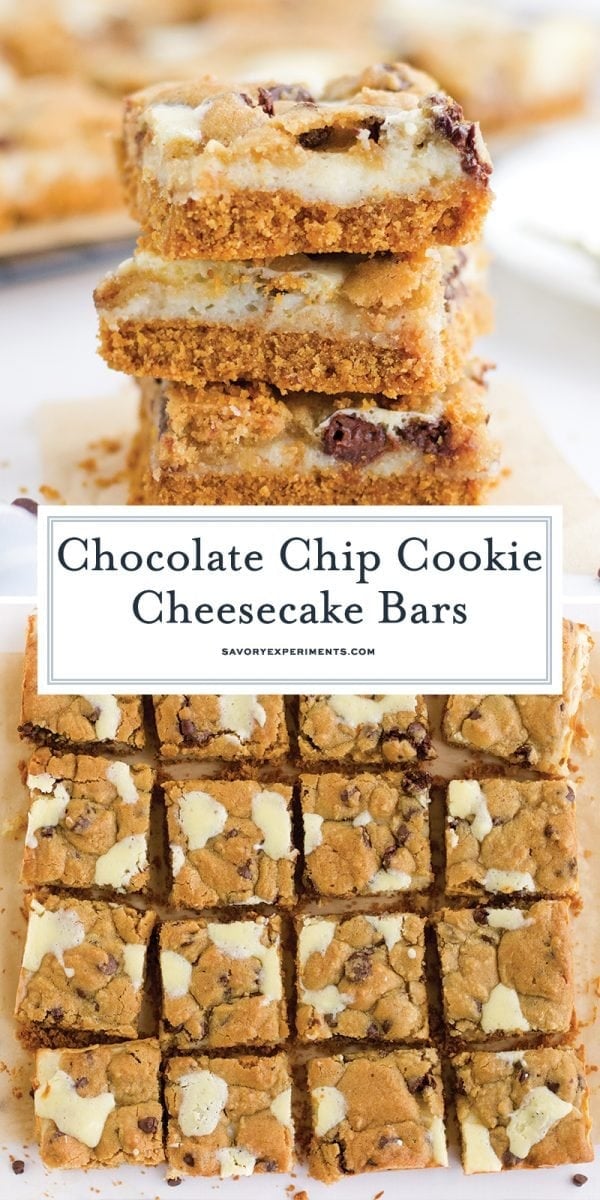 More desserts for chocolate chip lovers: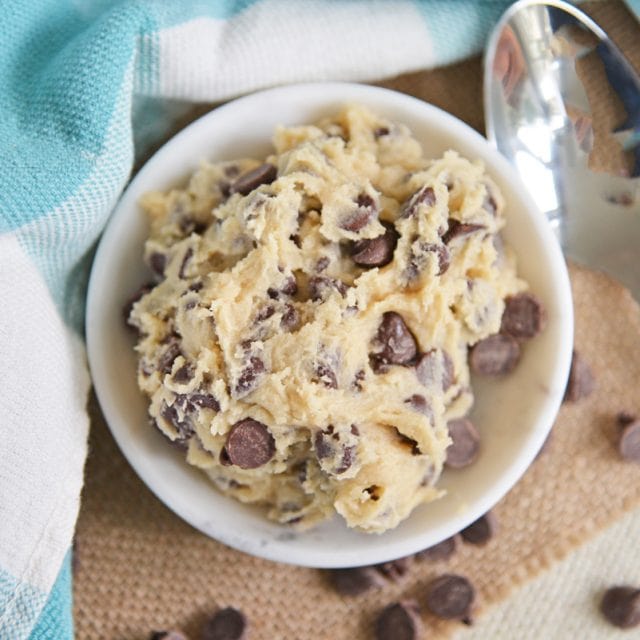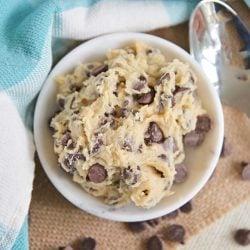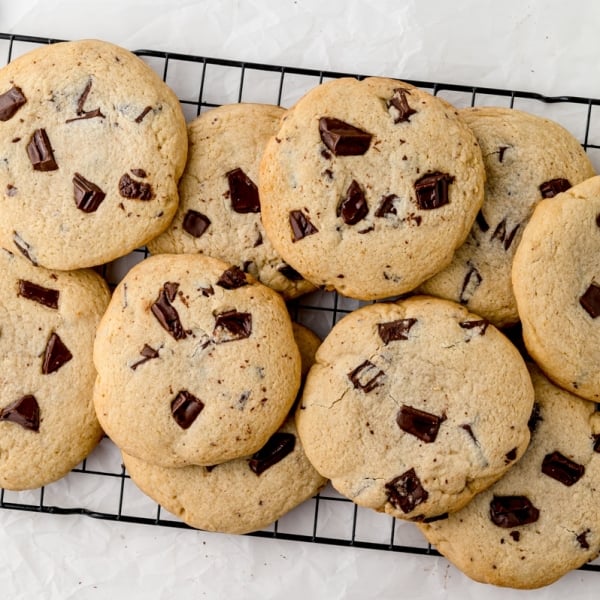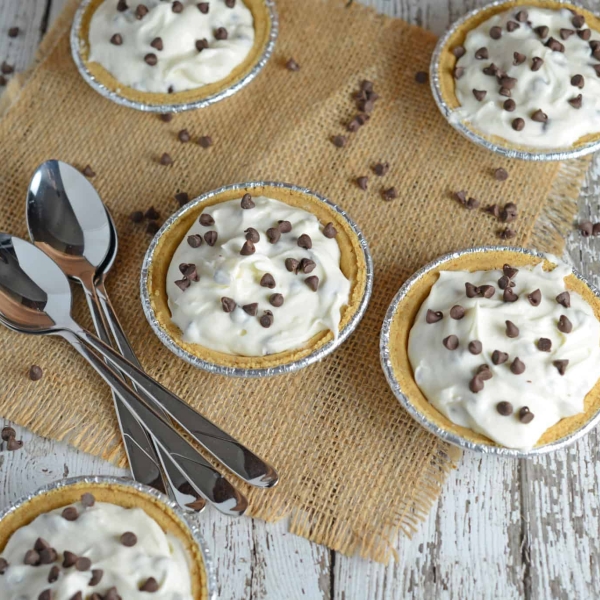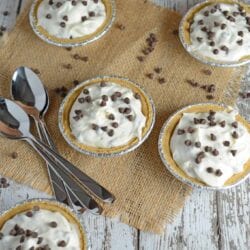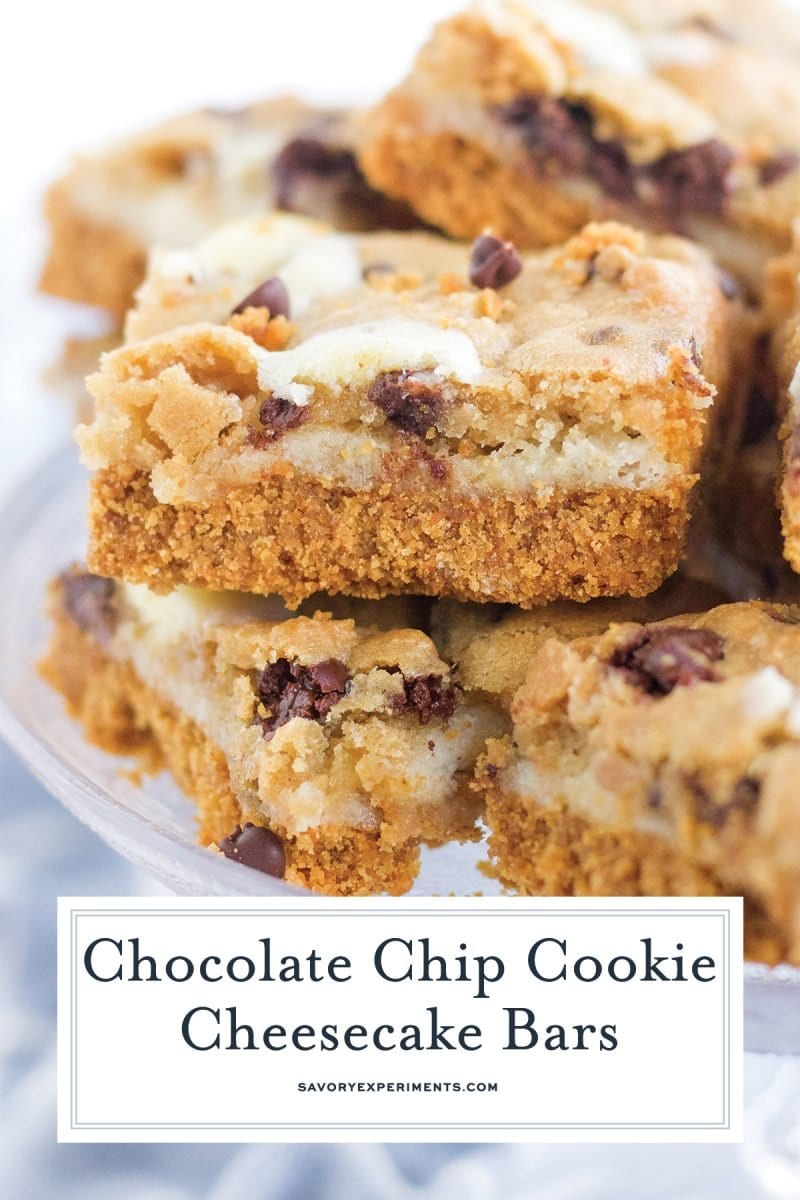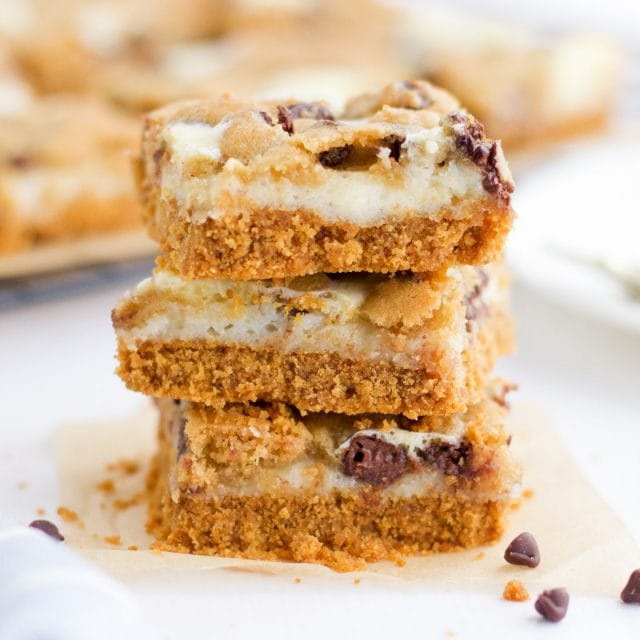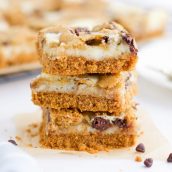 Chocolate Chip Cookie Cheesecake Bars
These Chocolate Chip Cookie Cheesecake Bars are the perfect crowd pleasing dessert with a classic cheesecake crust, decadent middle cheesecake layer and a golden chocolate chip cookie dough top!
Ingredients
COOKIE TOPPING
8

ounces

refrigerated cookie dough
Instructions
Nutrition
Calories:
229
kcal
,
Carbohydrates:
22
g
,
Protein:
3
g
,
Fat:
15
g
,
Saturated Fat:
7
g
,
Trans Fat:
1
g
,
Cholesterol:
43
mg
,
Sodium:
161
mg
,
Potassium:
65
mg
,
Fiber:
1
g
,
Sugar:
13
g
,
Vitamin A:
388
IU
,
Calcium:
27
mg
,
Iron:
1
mg