It's a perfect hot summer day and you feel like having something sweet, but you don't want to fire up the oven. Hmm what could you make that is quick and easy?
Oh I know! How about No Bake Chocolate Chip Mini Cheesecakes?!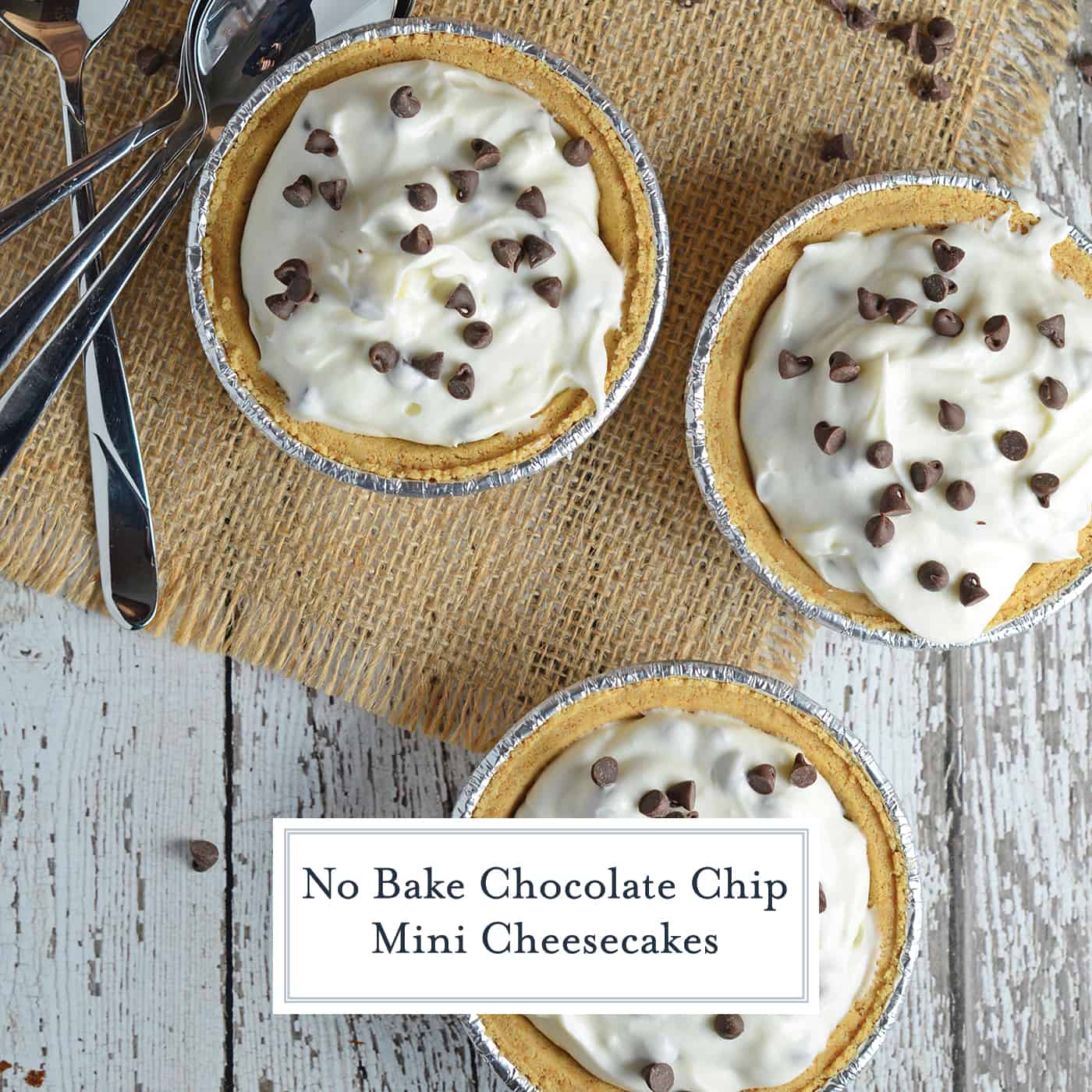 No Bake Chocolate Chip Mini Cheesecakes Recipe is an easy and refreshing summer time no bake cheesecake recipe. This mini cheesecakes recipe takes only 10 minutes to make and everyone will enjoy them!
No Bake Chocolate Chip Mini Cheesecakes Recipe came about after I made my first batch of Cheesecake Filled Strawberries and had too much left over filling (I only made 1 pound of strawberries).
I thought to myself why waste this perfectly good filling? So this no bake cheesecake recipe was born!
Summer really can never have too many no-bake recipes, can it? If anything, I would say no bake recipes were made for summer time! The less I have to cook in the summer the better.
I also love the idea of individual desserts. Perfect for just snacking, serving at parties, and kids absolutely love them!

Using pre-made graham cracker crusts saved me oodles of time. It was just a quick mix of ingredients, and a spoonful of cheesecake filling into each pie crust.
Having an electric hand mixer
or a stand mixer
, both with the whisk attachment is also highly recommended, but certainly not mandatory. You'll just have giant arm muscles after you get done whippin' it up!
The best part about this mini cheesecakes recipe is that you'll probably already have most of the ingredients sitting at home. If you don't, after making these once you'll want to stock up on the ingredients so you can make them whenever!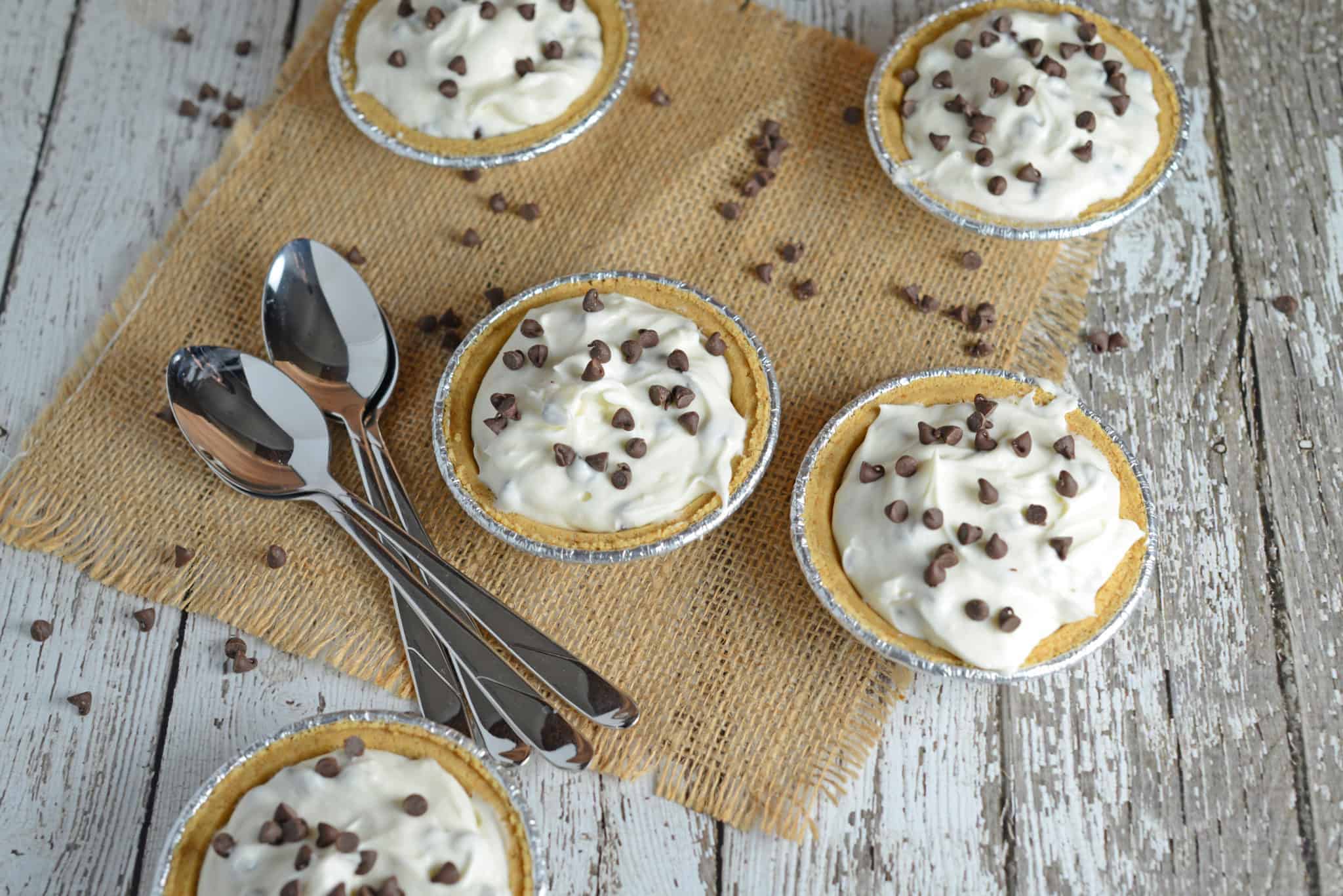 Also just so you know, you don't even have to use mini chocolate chips, you can use whatever chocolate or candy you feel like!
Easy no bake recipes: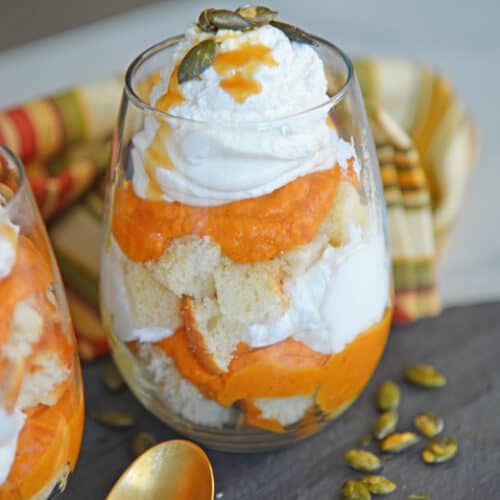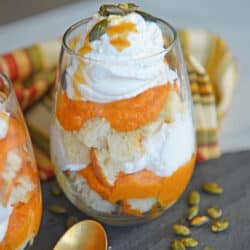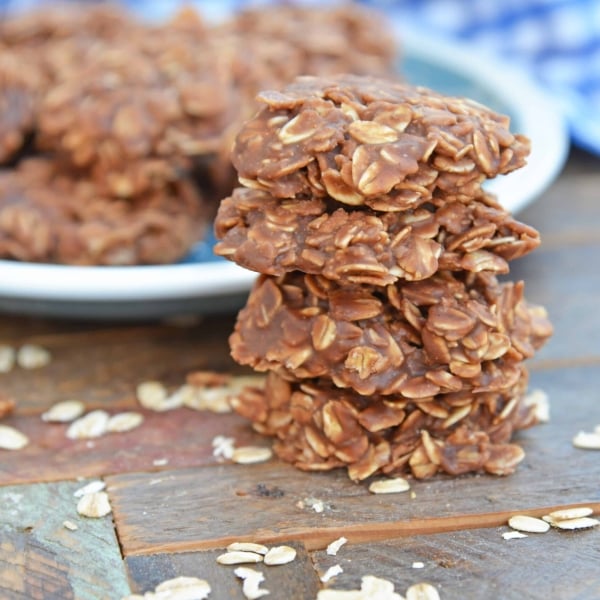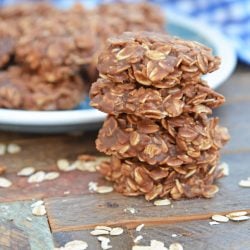 Classic No Bake Cookies
If you've always thought oatmeal no bake cookies were difficult, this classic no bake cookie recipe will change your mind. With these tips, you'll end up with the perfect peanut butter no bake cookies every time!
See The Recipe!
Tools for making No Bake Chocolate Chip Mini Cheesecakes:
Stand Mixer– I lived for a long time without one. My life was changed when I finally bit the bullet and bought one. Just do it and thank yourself later.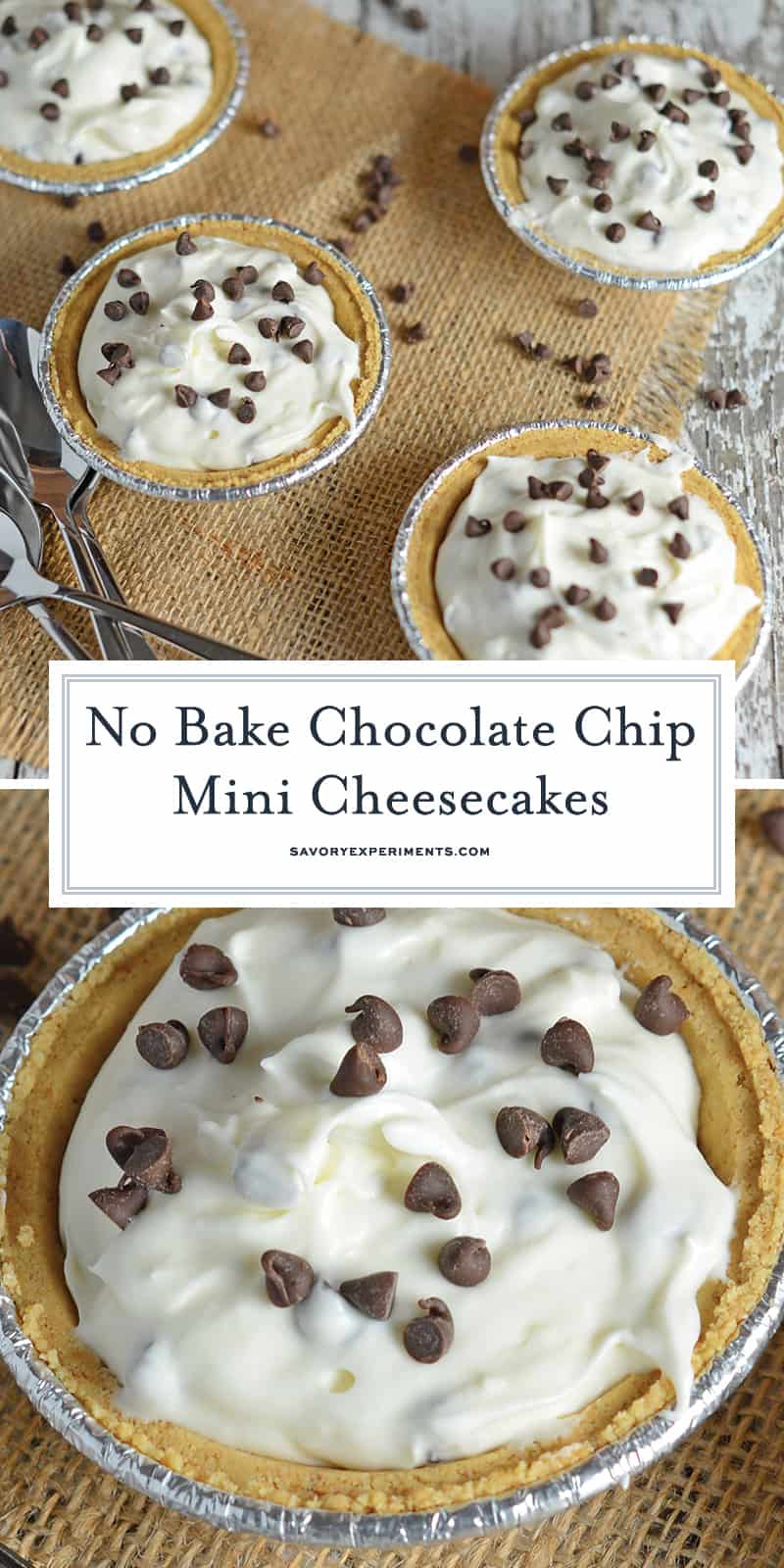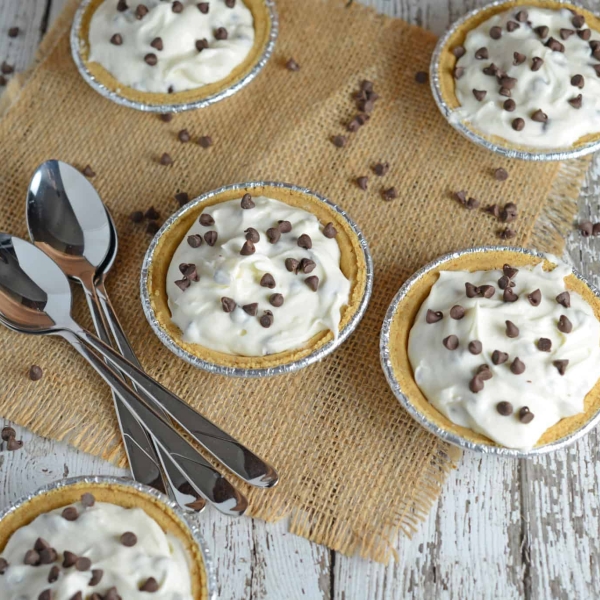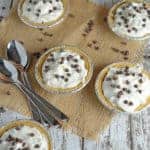 No-Bake Mini Chocolate Chip Cheesecake recipe
No-Cake Mini Chocolate Chip Cheesecake – an easy and refreshing summer time no cook dessert recipe. Add mini chocolate chips or any crushed candy you enjoy.
Instructions
In a medium bowl or stand mixer beat cream cheese until smooth and fluffy. Add lemon juice, vanilla and sour cream, mix until incorporated.

Add in heavy whipping cream and beat until it incorporates and starts to become stiff. At first it will slop around, but after 3-4 minutes it will start to resemble a meringue, forming stiff white peaks.

Beat in sugar. By hand fold in lemon zest and mini chocolate chips.

Spoon cheesecake equally into each pie crust. Cover and refrigerate for 2 hours or until ready to serve.

If you've tried this recipe, make sure to come back and let us know how you liked it!
Nutrition
Calories:
374
kcal
,
Carbohydrates:
35
g
,
Protein:
3
g
,
Fat:
24
g
,
Saturated Fat:
11
g
,
Cholesterol:
50
mg
,
Sodium:
212
mg
,
Potassium:
72
mg
,
Sugar:
20
g
,
Vitamin A:
585
IU
,
Vitamin C:
0.6
mg
,
Calcium:
58
mg
,
Iron:
1
mg