This Ranch Rice recipe is a super versatile side dish that will add gentle flavor to any dish you are serving. A great way to use a pantry staple!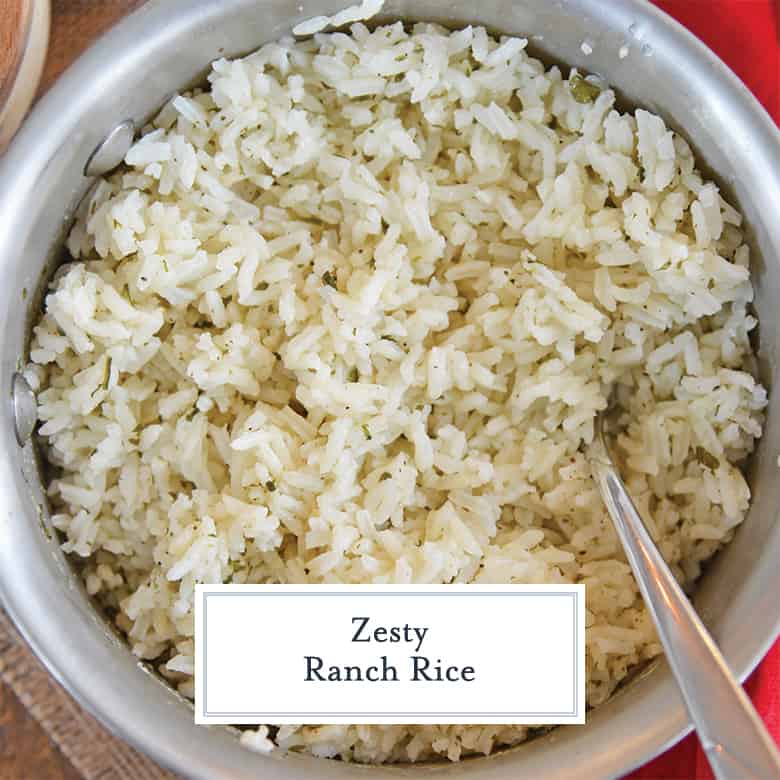 Calling all ranch fanatics! This Ranch Rice is super easy to make and adds fun flavor to your meals. No more boring rice recipes!
So I might be a ranch convert. I never used to be a big fan (and I still don't use it by itself on a salad,) but I've found new and exciting ways to use it.
Some of my favorite ways to use ranch (or ranch seasoning) are:
Which brings me to this simple ranch rice recipe. With our pantry stocked with rice and the need to stay in as much as possible, I needed to upgrade our usual plain rice recipe.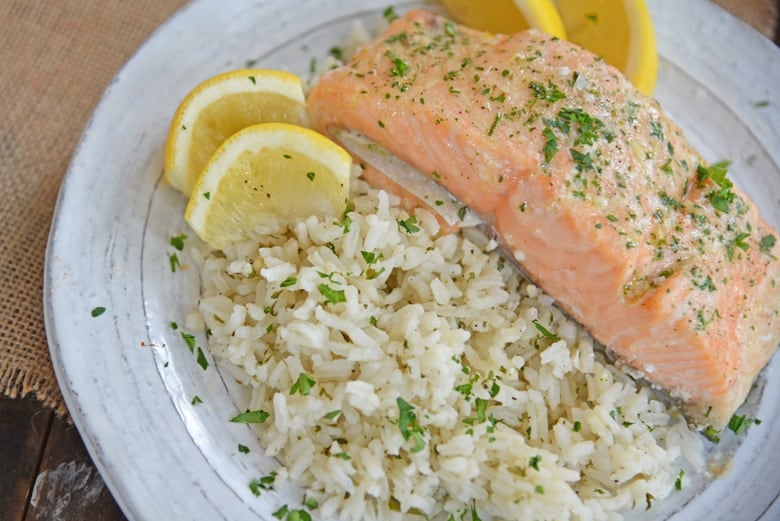 This rice is still really easy to prepare, but it's super flavorful and delicious! You can make it on its own or as a bed for chicken, fish or meat. From what I'm told, ranch goes with anything, right?
Even though the flavors of ranch seasoning can be a little overwhelming when actually made into dressing, the spice mix alone is fairly tame. The right amount of flavor for a verstile rice so it can be paired with nearly any dinner recipe.
Before you get started making this easy ranch rice, here are a few tips for making perfect rice.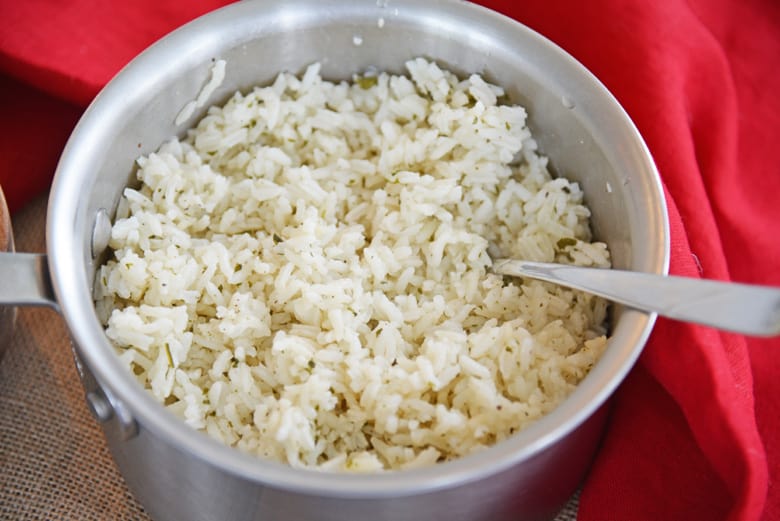 A couple of tips for perfect rice every time:
ONE. Rinse your rice in a colander before cooking. This removes all of the debris and surface starches, will prevent rice from getting mushy.
TWO. Soak your rice. Soaking it gives the grains a head start to absorbing water which makes it cook more evenly.
THREE. You might need to experiment with a brand of rice to get it just right. The package directions aren't always correct. Also check your package against these instructions. If they vary greatly, go with the package to make your ranch rice perfect.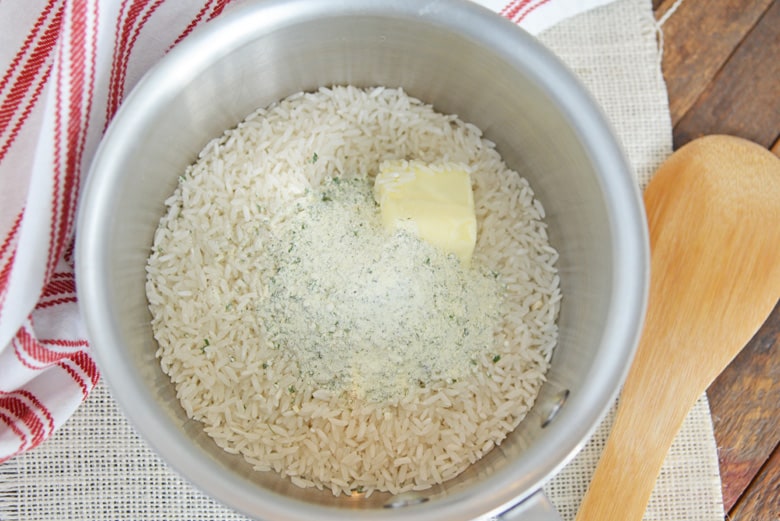 FOUR. Give your rice a quick stir to prevent clumping after adding to liquid, but do not continue to stir through the cooking process. stirring releases more starch and will leave you with mushy rice.
FIVE. Make sure you bring the rice and the liquid to a bowl. This ensures the water it hot enough to create the steam needed to make your ranch rice.
SIX. Don't peek! I know it is hard not to peek, but opening the lid lets the steam, which is the key to cooking rice, to escape.
SEVEN. When you do check your rice at the end, press a grain between two of your fingers. It should be firm enough that the exterior holds together, but soft enough to mash with slight pressure.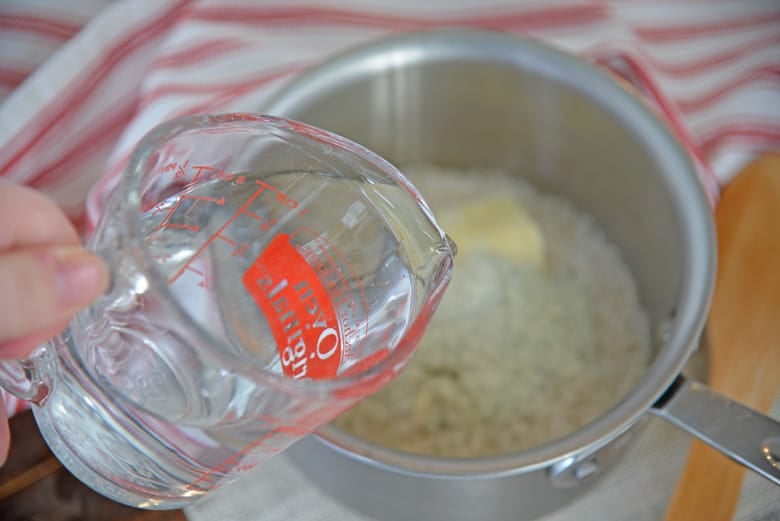 EIGHT. Always fluff your rice with a fork. Stirring with a spoon naturally mashes it and makes it gummy.
NINE. Allow the ranch rice to sit, off heat, for at least 5 minutes after it is done. Just like meat, it needs to rest.
While I don't use one, a rice cooker is also a great way to get fabulous rice. Any Asian chef will tell you that having will is as basic as having a stove. If you own an Instant Pot, it also has a rice cooker function.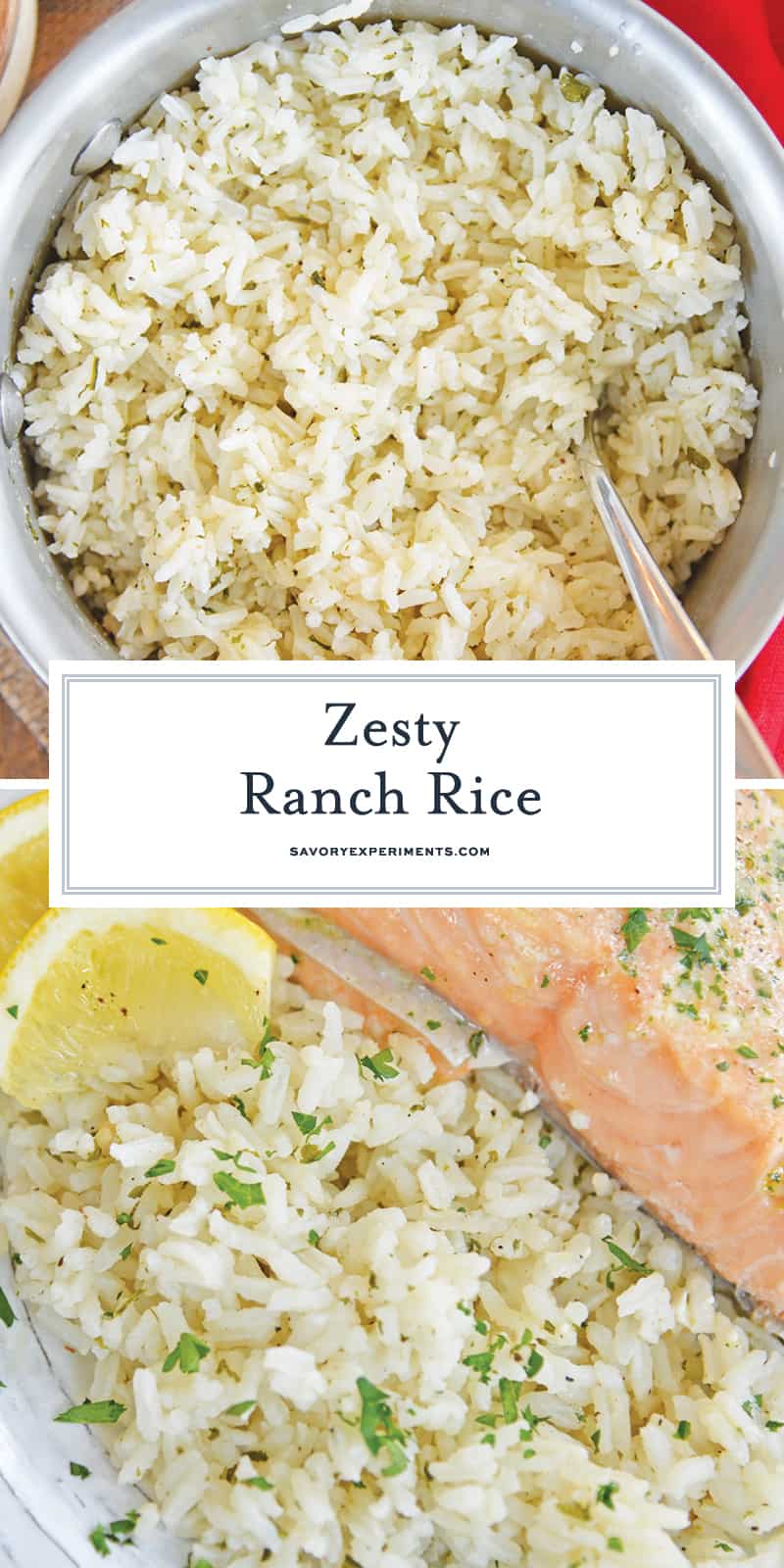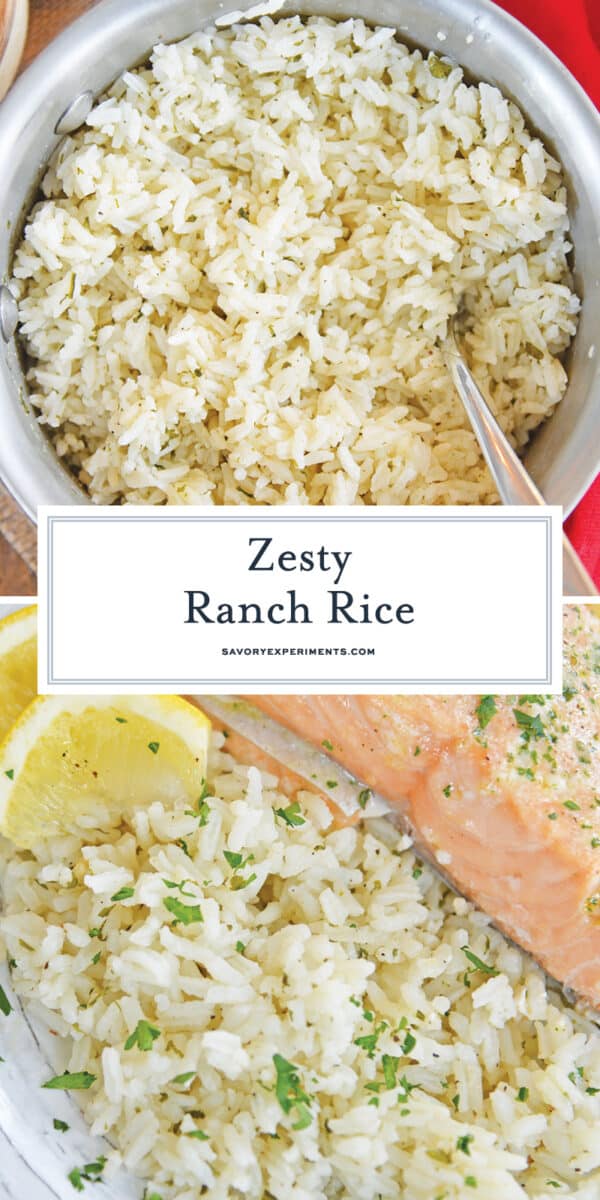 20-Minute Chicken Wild Rice Soup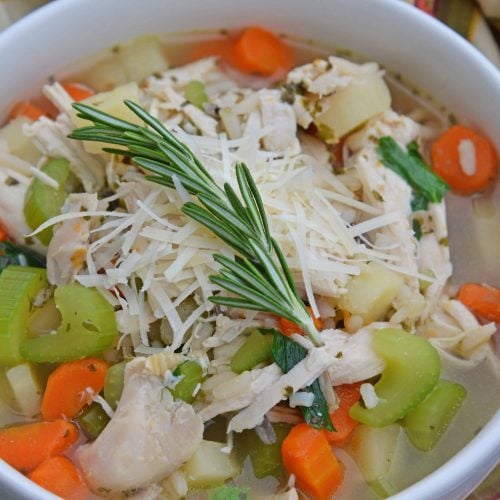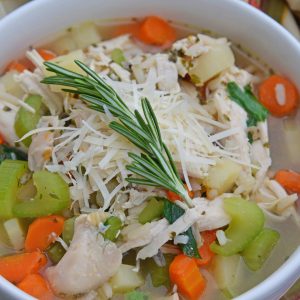 This 20-Minute Wild Rice Chicken Soup is an incredibly easy but flavorful 20 minute meal made with two kitchen hacks that will make your life so much easier! It'll become a winter soup staple in your home!
Spanish Rice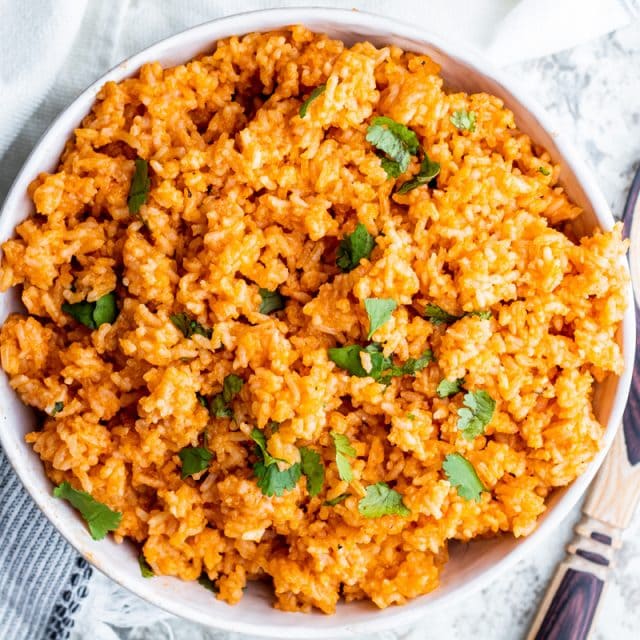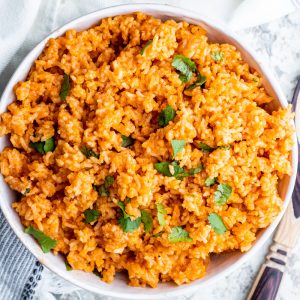 Easy Spanish Rice is seasoned with saffron, cumin and tomato base- the perfect zesty Spanish flavors and beautiful colors.
Fiesta Rice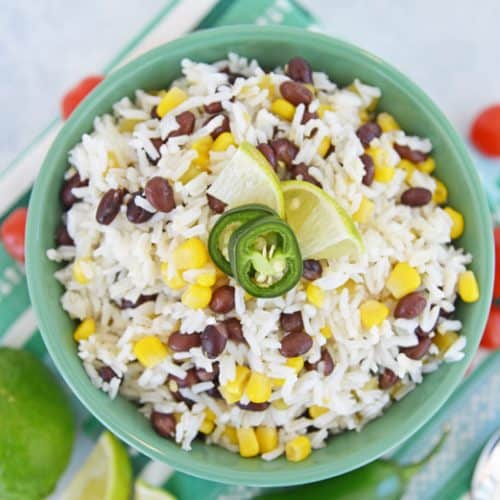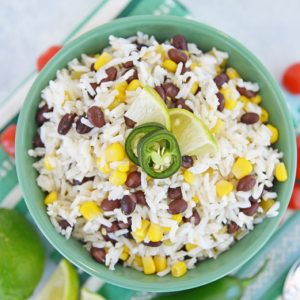 The Mexican flavors of this EASY Fiesta Rice make it perfect for stuffing a burrito or taco and even serving on the side of grilled chicken!
Cheesy Bacon Rice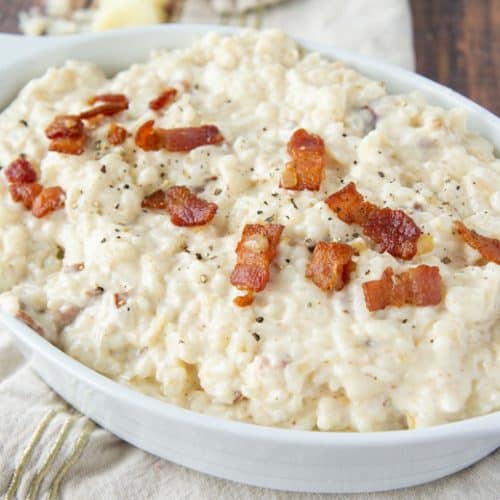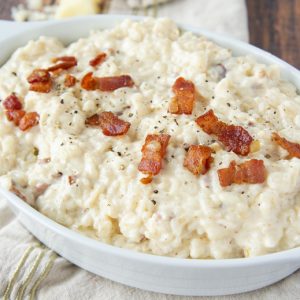 On those nights when you just need a big scoop of comfort, look no further than this cheesy bacon rice. It's a quick and simple side dish full of flavors the whole family will enjoy!
Wild Rice Pilaf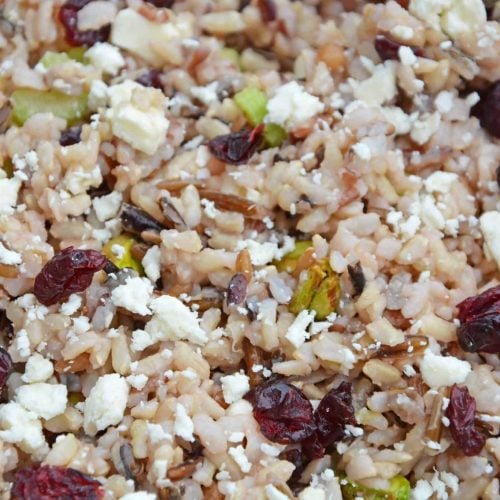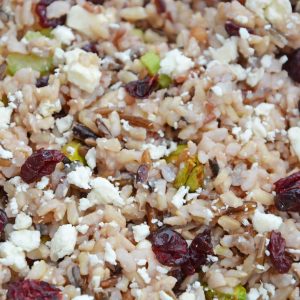 This Wild Rice Pilaf recipe is an easy side dish for your next potluck, picnic or dinner. Quick and easy to make in advance it's the best rice pilaf recipe!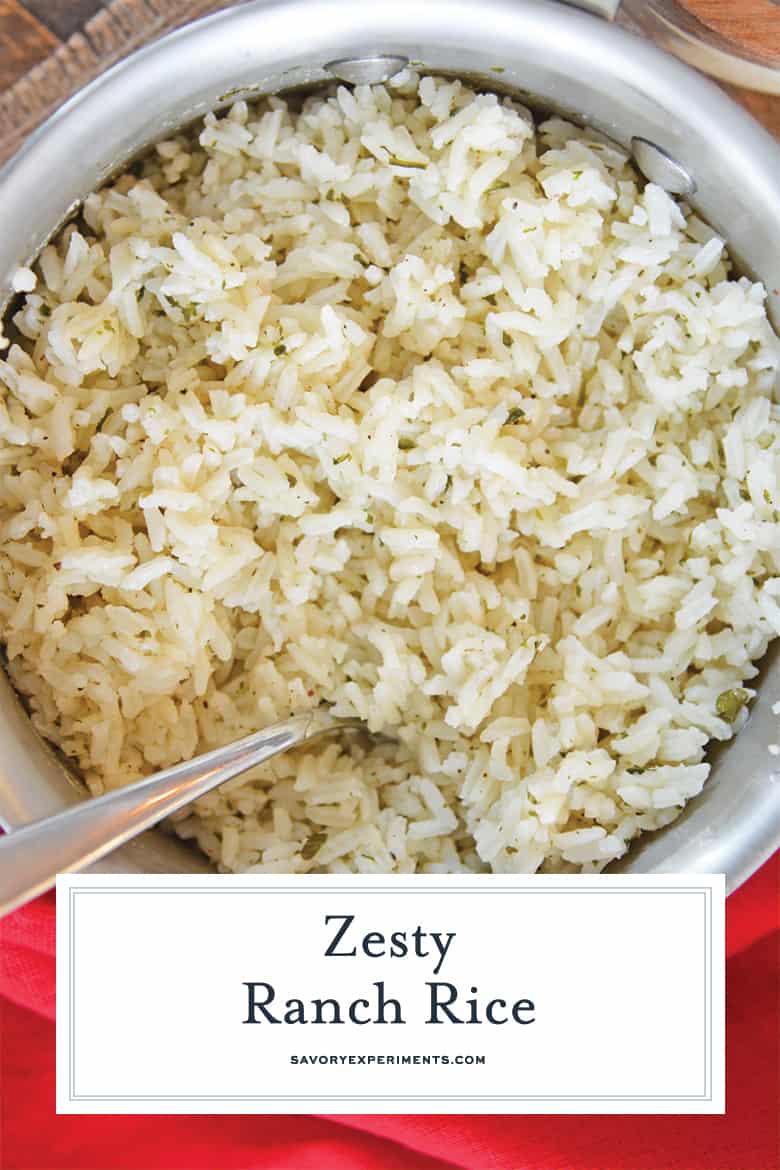 CONNECT WITH SAVORY EXPERIMENTS!

Be sure to follow me on social media, so you never miss a post!

Facebook | Twitter | Youtube
Pinterest | Instagram
Get our FREE 8 Day E-Course on How to Be a Better Home Cook. Sign up HERE!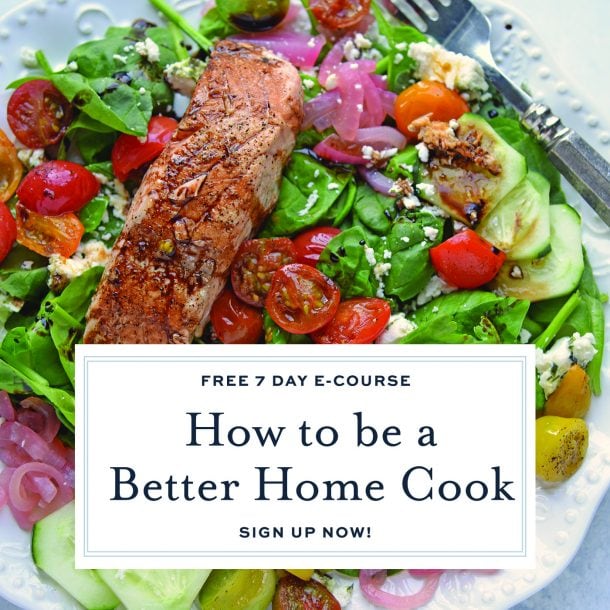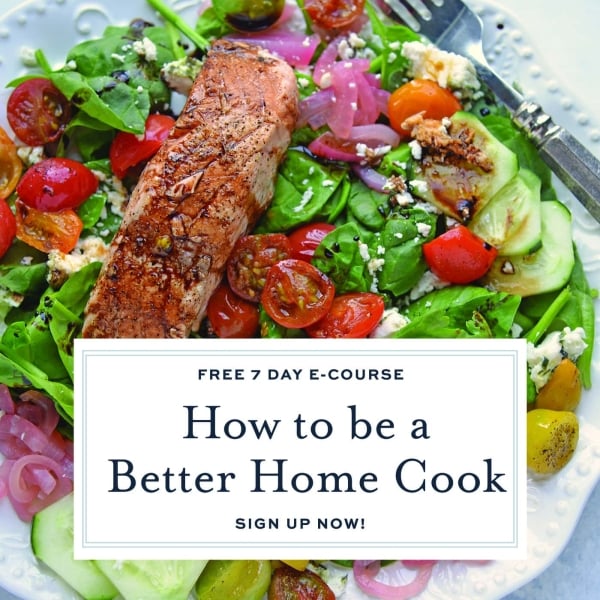 Ranch Rice
Calling all ranch fanatics! This Ranch Rice is super easy to make and adds fun flavor to your meals. No more boring rice recipes!
Instructions
In a medium saucepan, combine rice, dry ranch mix, butter and water. Heat over medium-high heat until it comes to a full boil.

Place a cover on and reduce to low until just simmering.

Allow to cook for 15-20 minutes.

Remove cover and fluff with a fork.

Turn off heat, returning the lid and allow to sit for 5 minutes before serving.

If you've tried this recipe, come back and let us know how it was!
Nutrition
Calories:
215
kcal
|
Carbohydrates:
41
g
|
Protein:
3
g
|
Fat:
3
g
|
Saturated Fat:
2
g
|
Cholesterol:
8
mg
|
Sodium:
596
mg
|
Potassium:
53
mg
|
Fiber:
1
g
|
Sugar:
1
g
|
Vitamin A:
87
IU
|
Calcium:
17
mg
|
Iron:
1
mg