I'm about two years late jumping on the kale bandwagon but this Ranch Kale Chips recipe was worth the wait. I can't believe it took me so long to make these!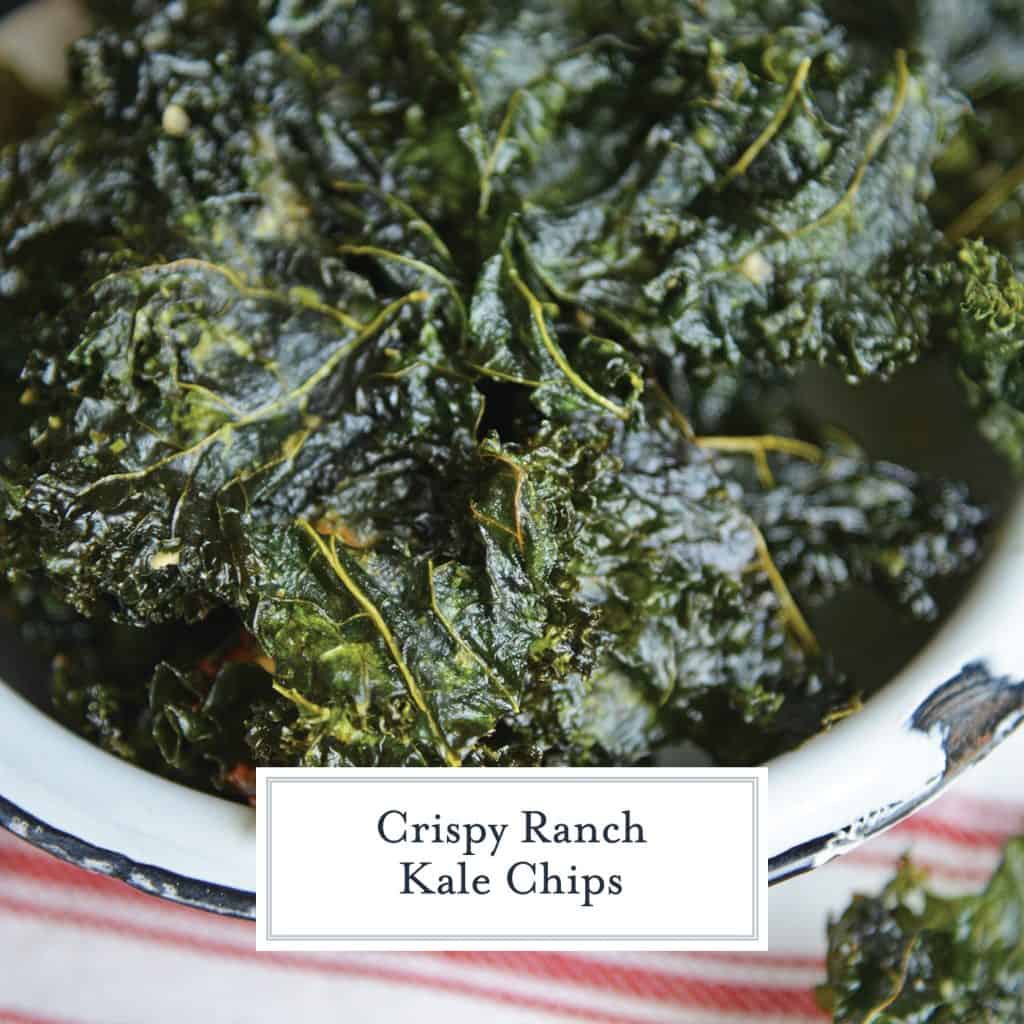 This Ranch Kale Chips recipe turns regular kale chips into a delicious, can't-eat-just-one snack, usually just 3 ingredients. The healthy alternative to your favorite food!
I think we all know someone who is obsessed with kale. The person who drinks kale smoothies for breakfasts, eats kale salad for lunch and a side of kale for dinner.
While I've never been that kale-crazy, I understand why some people are, as the health benefits of kale are outstanding.
Kale is one of the most nutrient dense foods, loaded with antioxidants, vitamin C, vitamin K (actually one of the best sources of vitamin K out there!), and many other health benefits.
I'm not such a big fan of kale that I want to eat it for every meal but I think we can all use a little of those health benefits in our lives.
In the last few years, as the kale craze has struck the United States, one recipe has been repeated more and more – kale chips.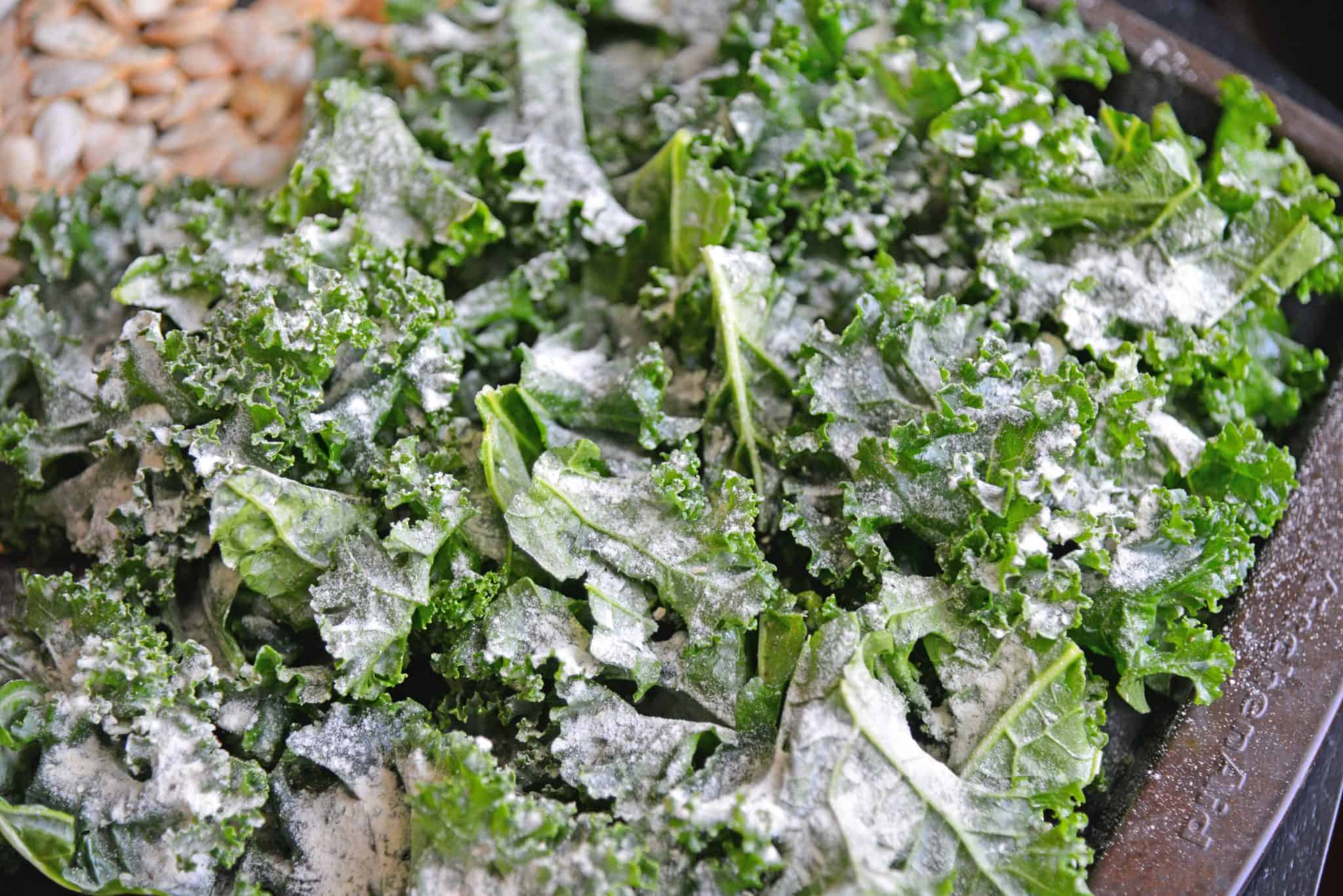 How to make kale chips is actually pretty basic. The general idea is to simply tear up some kale leaves, toss them with olive oil, and bake.
Regular kale chips recipes can be quite boring – especially if you're not a huge fan of kale. I find the flavor to be a good compliment to salads and smoothies but am not a big fan of kale flavor on its own.
To make my kale chips, I decided to get creative and add one of my favorite seasonings – ranch. But I also made my own homemade ranch seasoning! Also great on Air Fryer Chickpeas. Yum!
This Ranch Kale Chips recipe is quite honestly the best and easiest solution for how to make kale chips, especially for people who don't like kale as the ranch flavor balances out the kale.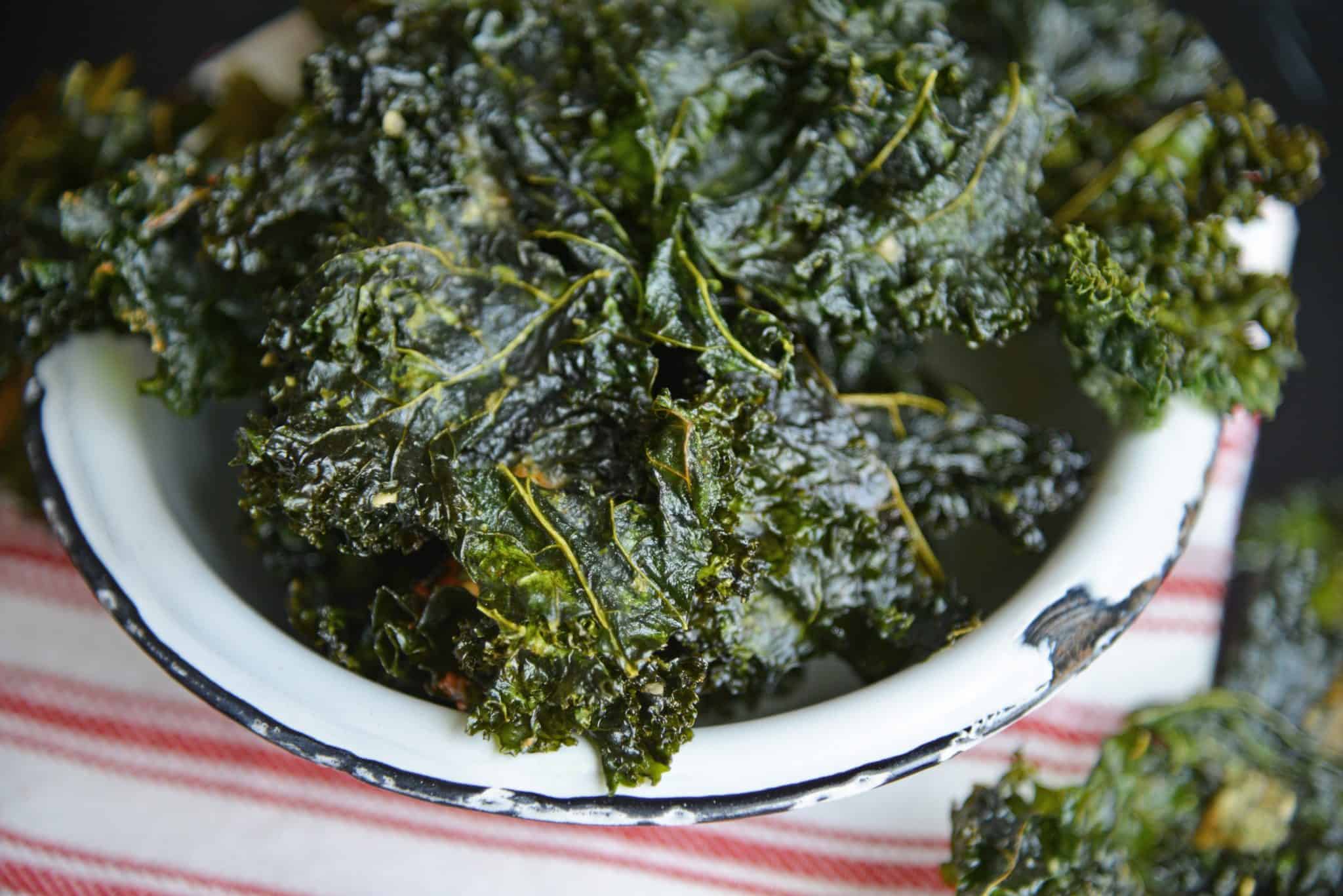 These are also so insanely easy to make. Rip up some kale leaves, coat with olive oil, sprinkle with Ranch mix, and bake. Viola, you end up with delicious, crispy kale chips.
If you're someone who likes to snack, Ranch Kale Chips are a great alternative to having a bag of chips or another treat lying around the house.
Since you like these Ranch Kale Chips, you may like these other easy kale recipes: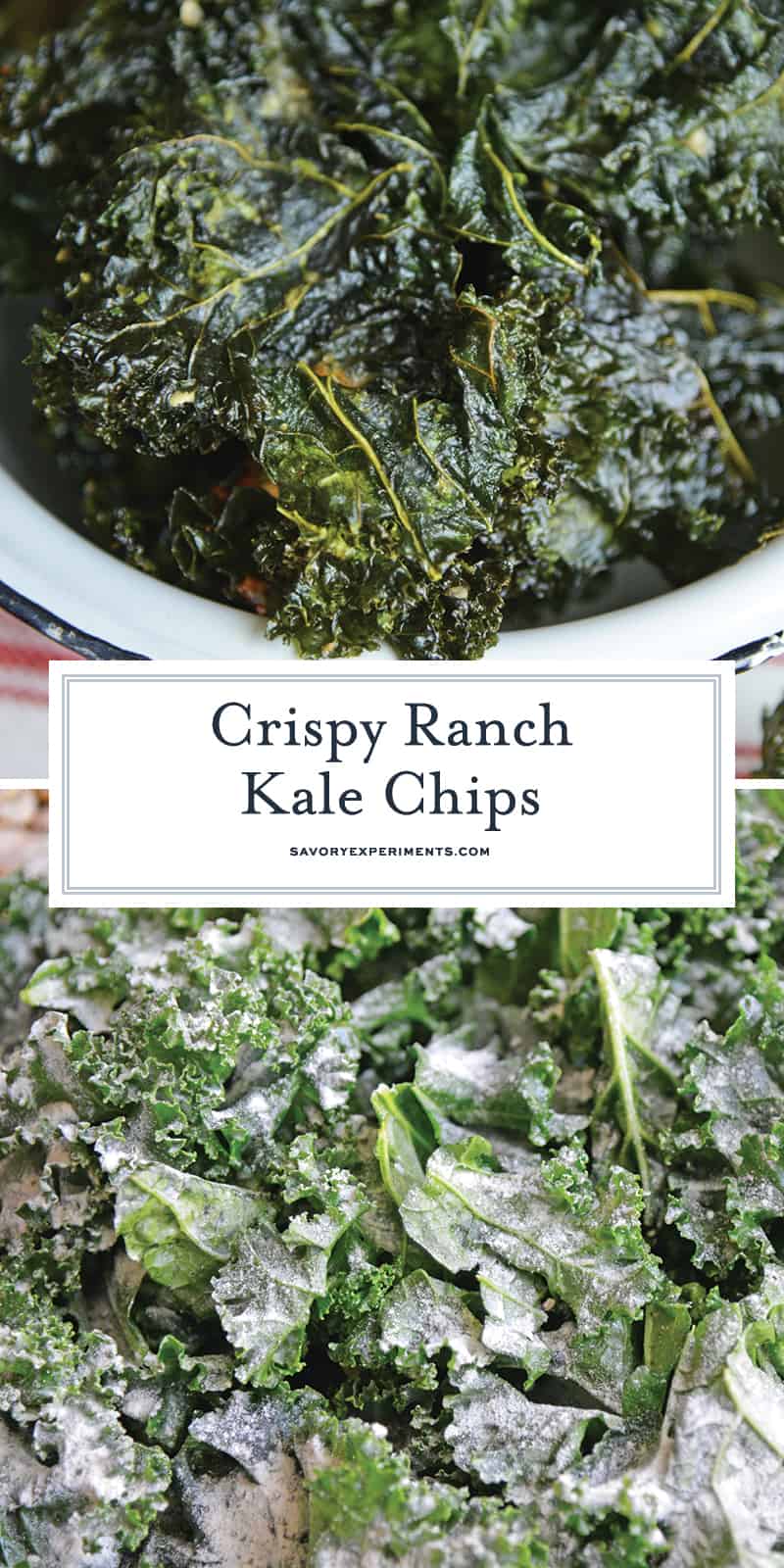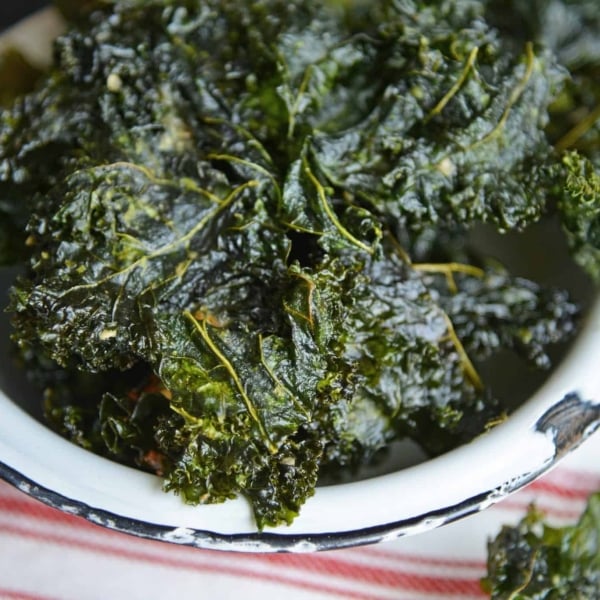 Ranch Kale Chips
Ranch Kale Chips are a quick and easy 3 ingredient kale chips recipe that offer a tasty and healthy alternative to other chips and snacks.
Instructions
Preheat oven to 250 degrees. Rinse kale leaves and dry well. Any residual water will impact the speediness of this process. If you have a salad spinner that will work well. Tear leaves from ribs in 2-3 inch pieces.

Toss dry kale leaves with extra virgin olive oil in a large mixing bowl. Try to evenly cover all leaves.

Line a large rimmed baking sheet with aluminum foil and spread out kale leaves in a single layer. Sprinkle dry Ranch seasoning mix over kale.

Bake in the oven for 10 minutes. Remove, turn and return for an additional 15 minutes. Turn oven off completely, but allow kale to remain in the oven until it has fully cooled and fully crisped.

Store in an airtight plastic bag or container. Enjoy!

If you've tried this recipe, come back and let us know how it was!
Nutrition
Calories:
142
kcal
,
Carbohydrates:
14
g
,
Protein:
6
g
,
Fat:
8
g
,
Saturated Fat:
1
g
,
Sodium:
335
mg
,
Potassium:
699
mg
,
Vitamin A:
14235
IU
,
Vitamin C:
171
mg
,
Calcium:
214
mg
,
Iron:
2.1
mg