Jasmine rice: a staple of many Asian dishes. Good rice will soak up the the flavors of the dish, but show stopping rice will accent and accentuate.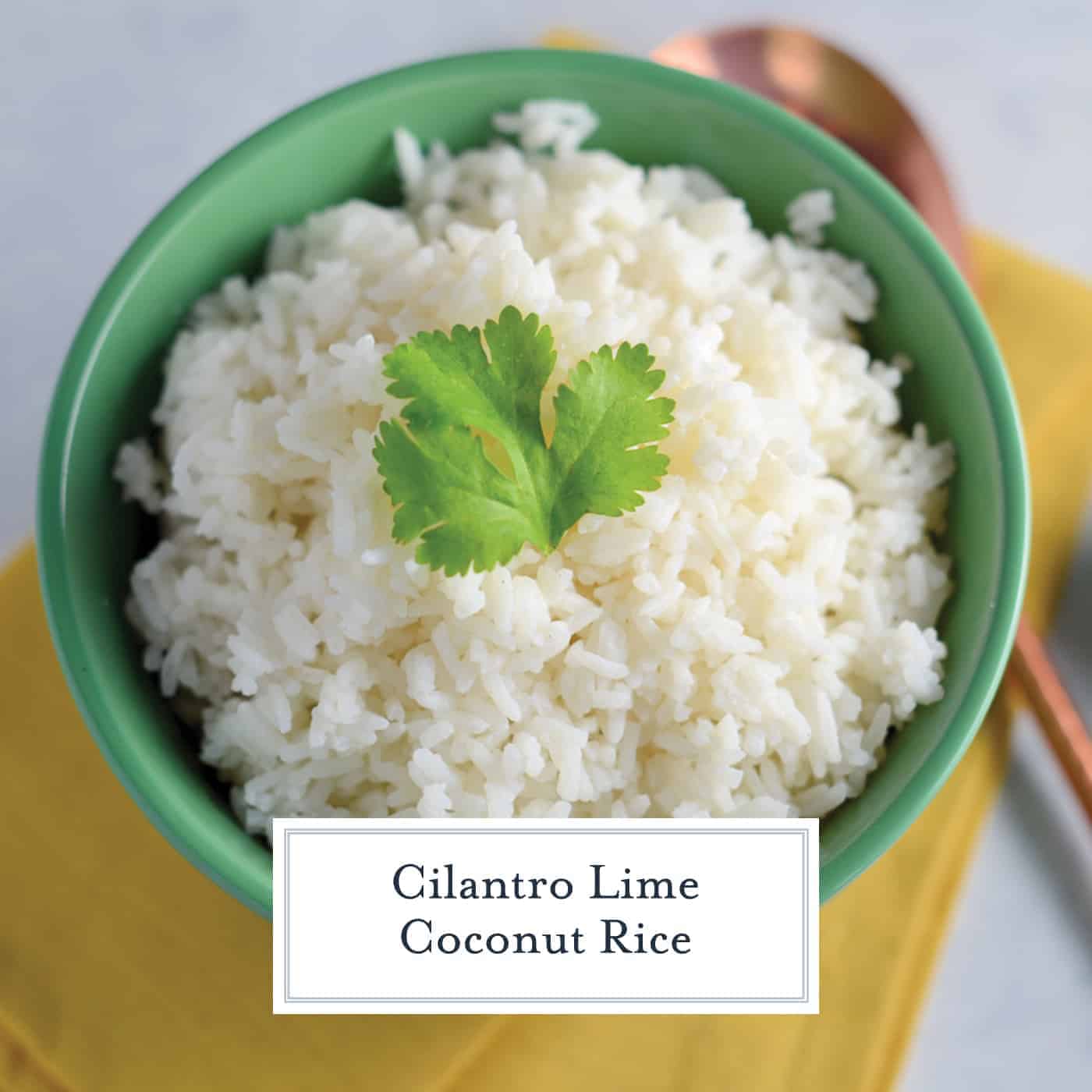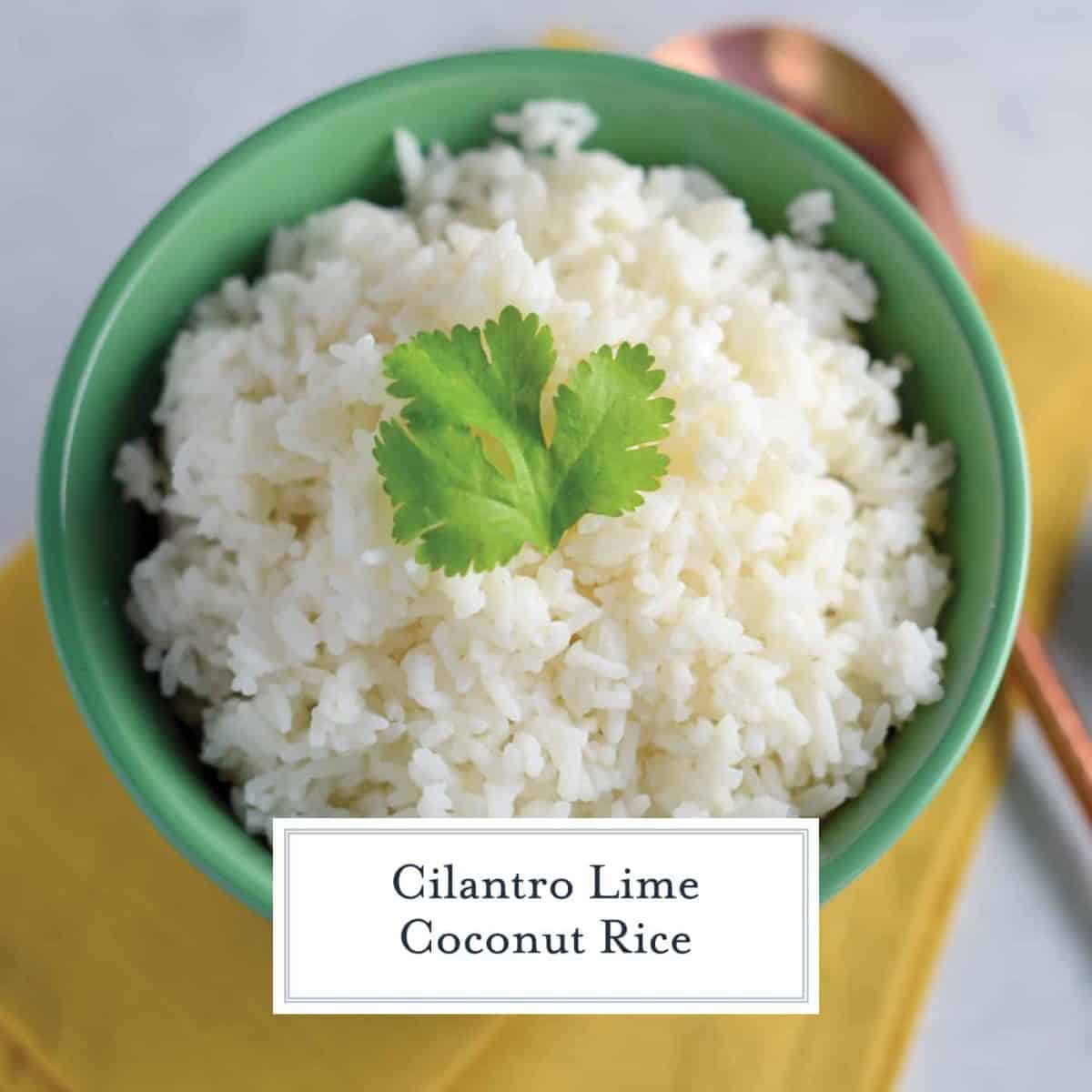 Easy Coconut Rice is one of the rices that is flavorful, but subtle enough to pair with many different profiles.
Cilantro Lime Coconut Rice uses coconut milk, fresh lime and cilantro for the best sticky rice recipe ever! Pairs with any Asian dish.
I'll admit, sometimes I get lazy and forget the coconut, but on a recent trip to Turks and Caicos, I was reminded just how much I love coconut rice.
By itself, or with a very special dish, like Pineapple and Pork Curry or Thai Chicken, Cilantro Lime Coconut Rice is pretty special.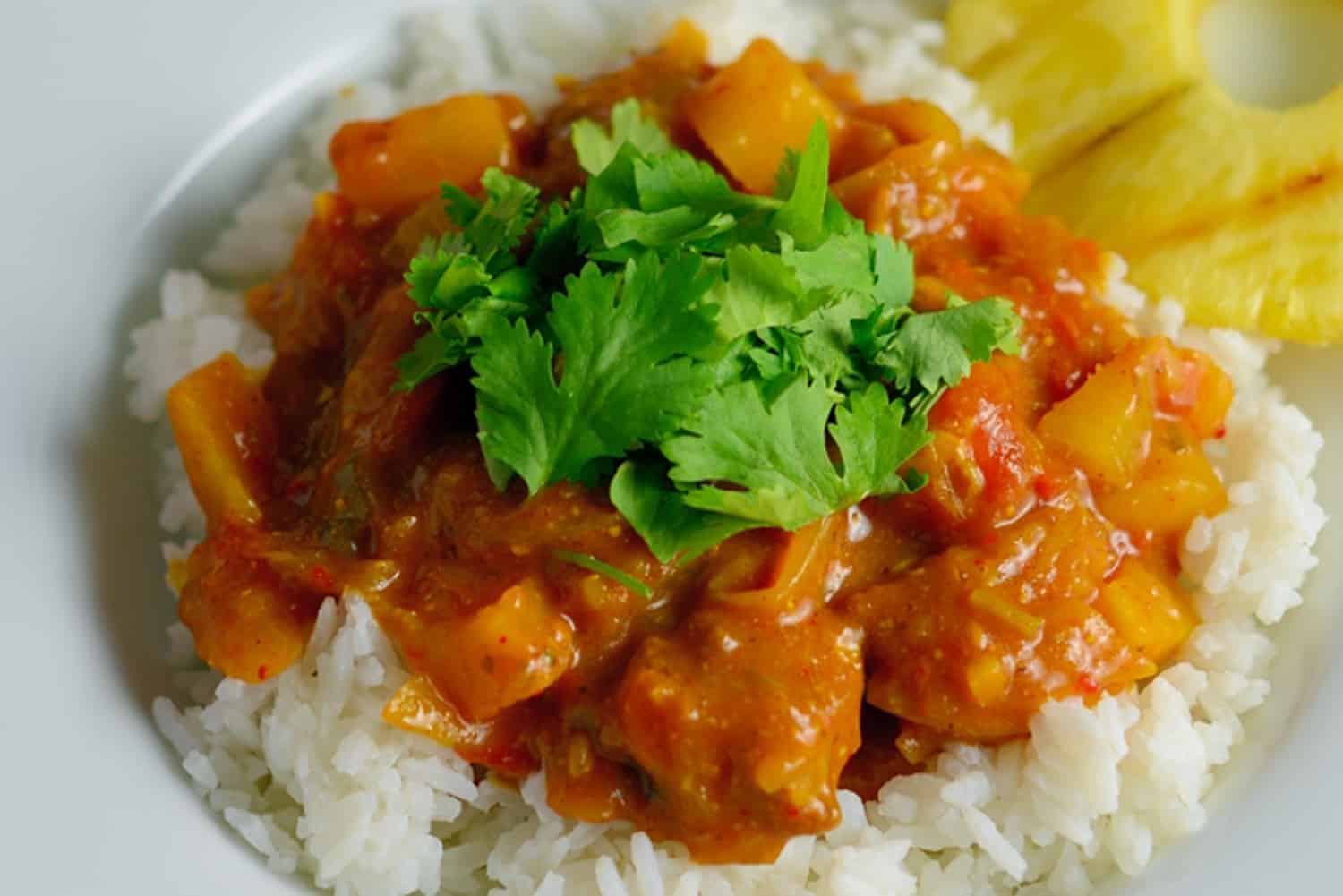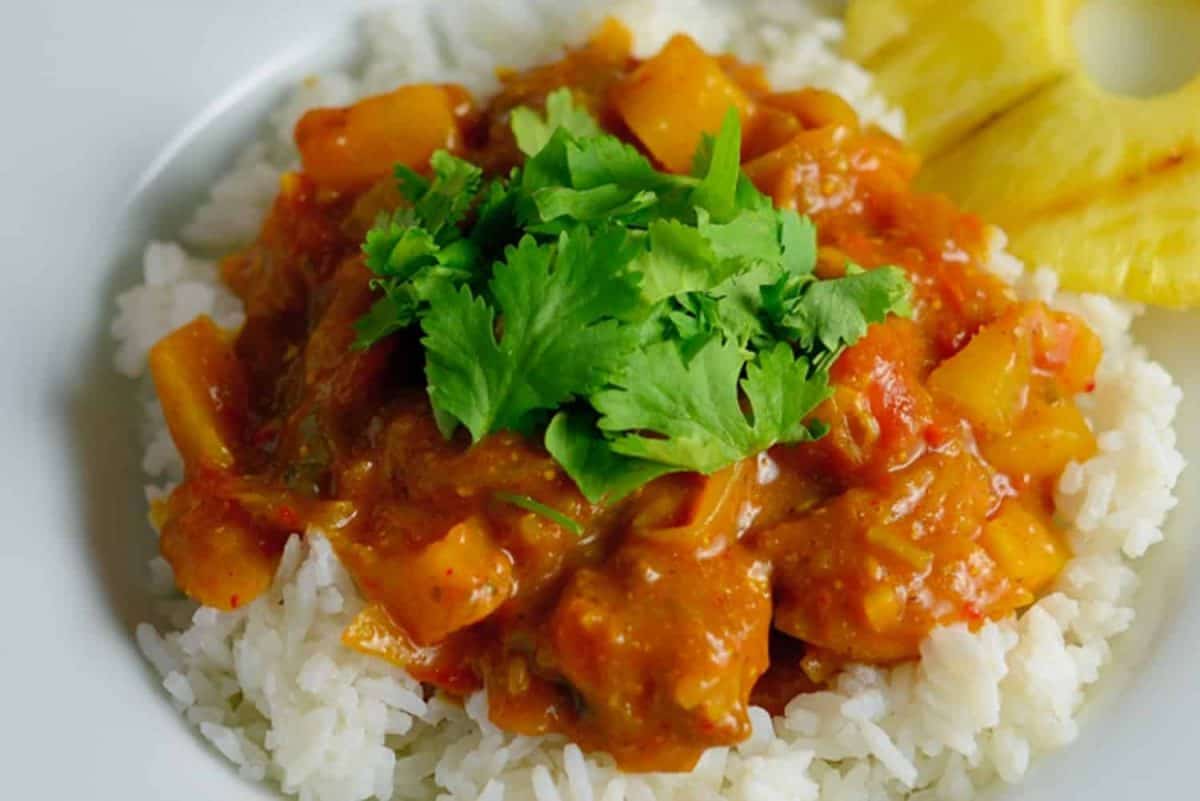 What is jasmine rice? It is a long grained rice that is known for its fragrance. Uncommonly known is that the aromatic qualities fade over time and may be totally gone in just a few months.
So if you buy a giant bag, make sure to use it up before the elements that make jasmine rice so special are gone.
Jasmine Rice is commonly used for sticky rice because of its unique texture and glutenous nature, even though rice is naturally gluten-free.
While it is very popular in Thai dishes, you'll see it used throughout Asia and even India. This Cilantro Lime Coconut Rice is even more special because its cooking liquid is spiked with thick, fatty coconut milk.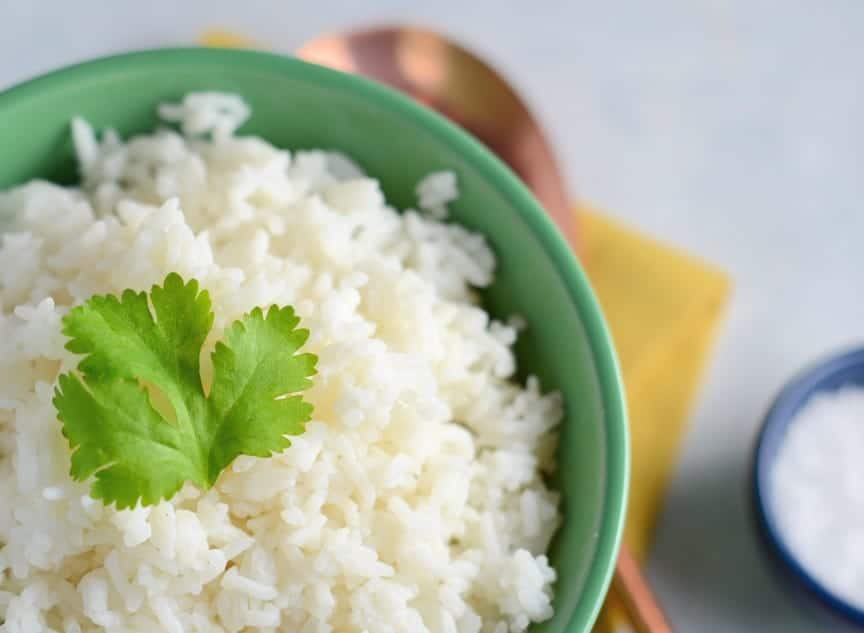 Fresh lime juice and cilantro (or in some cases Thai basil) contribute mild flavors that are just barely detected. It will have coconut flavor, but not in an overwhelming way.
Even without the addition of these two elements, coconut rice alone is an excellent base rice for a myriad of dishes, especially those with a hearty sauce.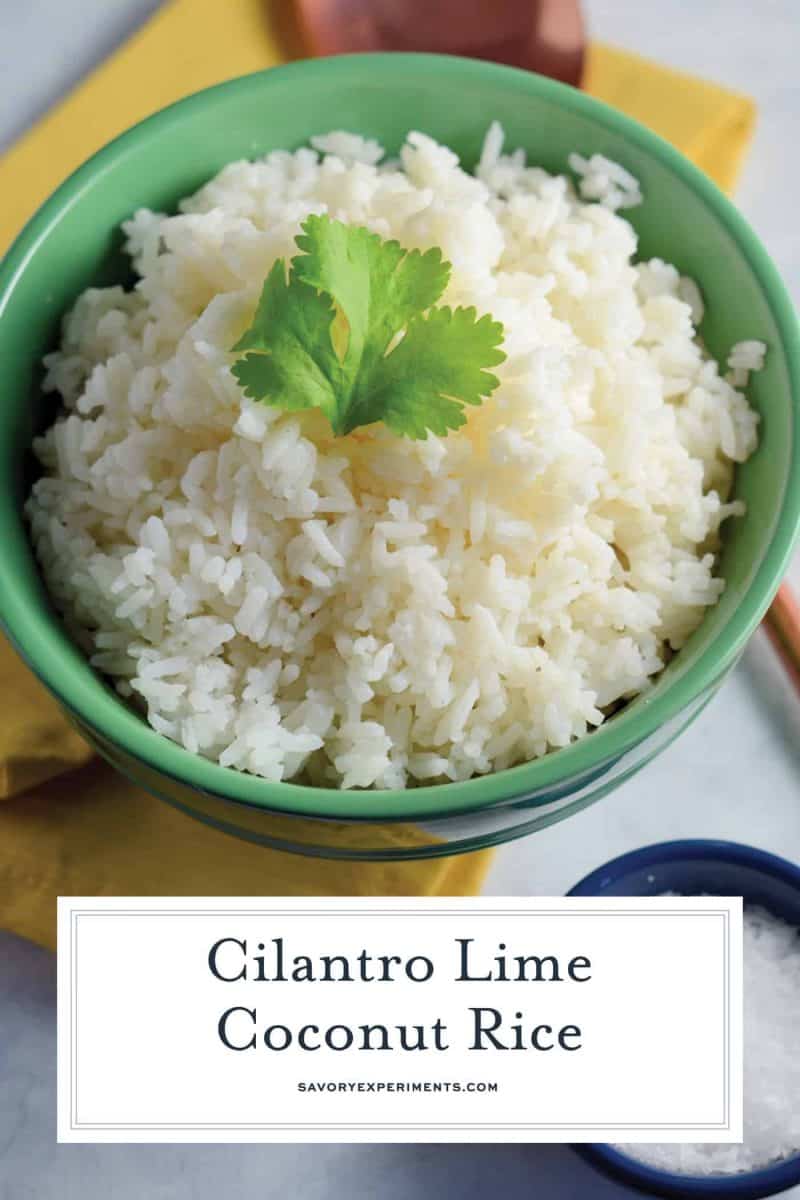 Cilantro Lime Coconut Rice can also be served as a stand alone side dish for any Asian or otherwise inspired meal. Add black sesame seeds for even more dramatic presentation!
Before you start cooking, make sure you check out my 9 tips for perfect rice each and every time!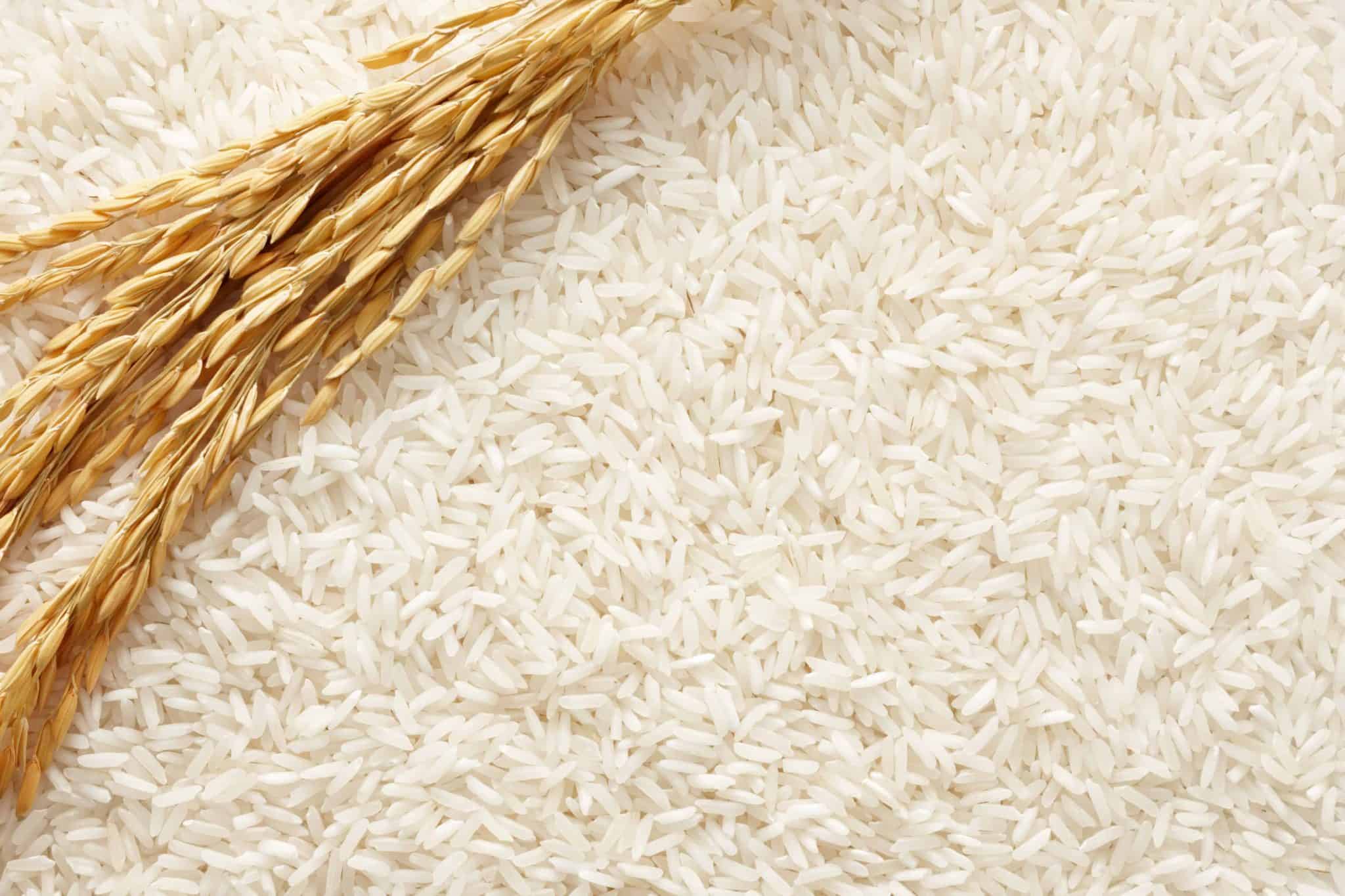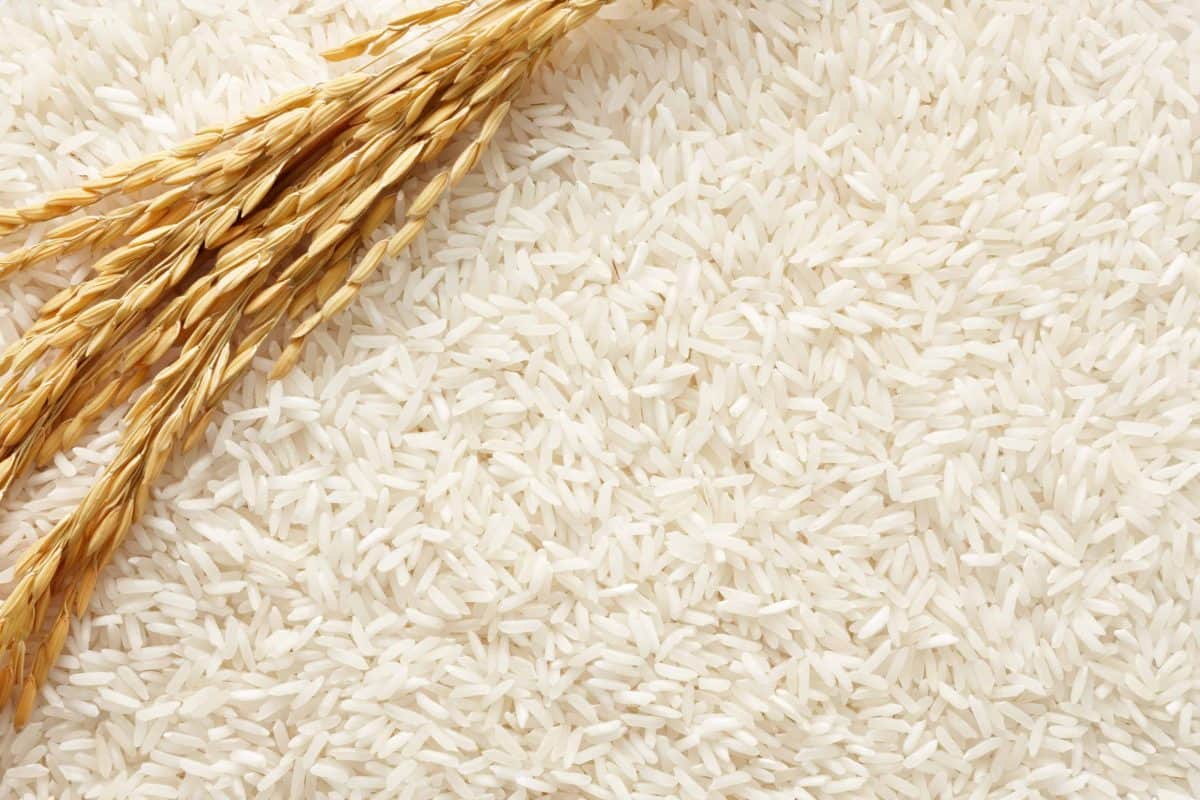 Tools for making coconut milk rice:
Heavy Bottom Sauce Pan– this will be one of your most used kitchen tools. Having something that is heavy bottom will distribute heat better and prevent burning whether you are using an electric or gas range.
Colander- Make sure you rinse your rice well before cooking!
If you want to learn even more about cooking rice, check these recipes out: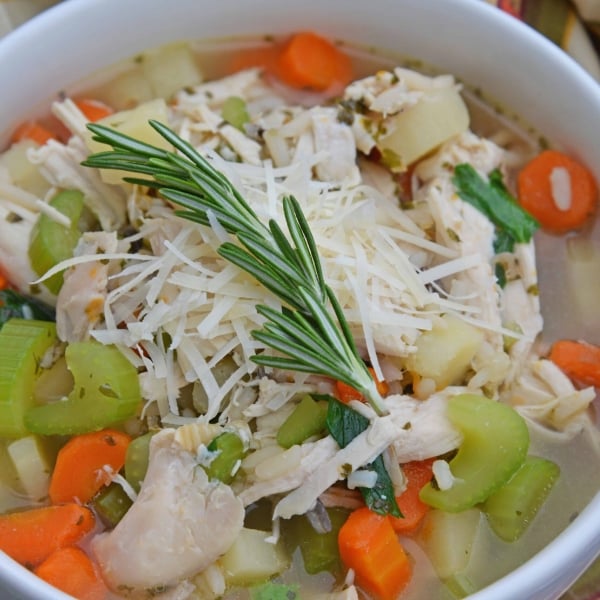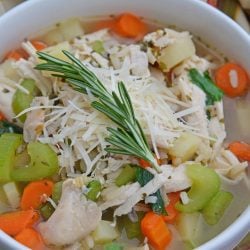 20-Minute Chicken Wild Rice Soup
This 20-Minute Wild Rice Chicken Soup is an incredibly easy but flavorful 20 minute meal made with two kitchen hacks that will make your life so much easier! It'll become a winter soup staple in your home!
See The Recipe!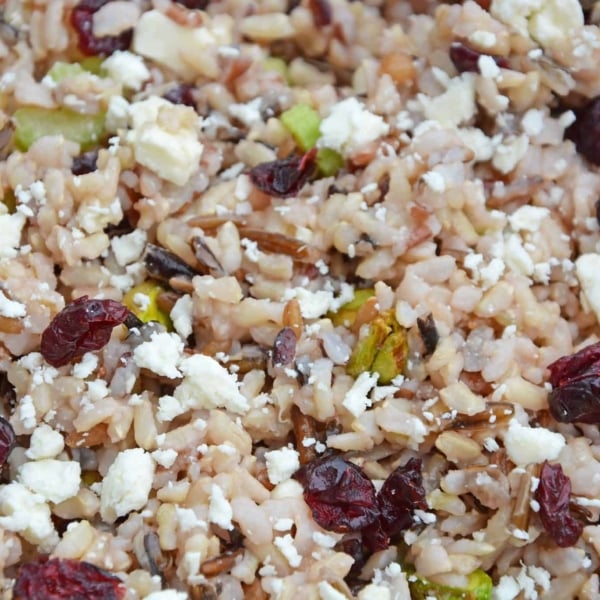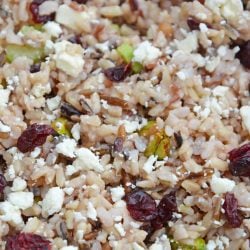 Wild Rice Pilaf
This Wild Rice Pilaf recipe is an easy side dish for your next potluck, picnic or dinner. Quick and easy to make in advance it's the best rice pilaf recipe!
See The Recipe!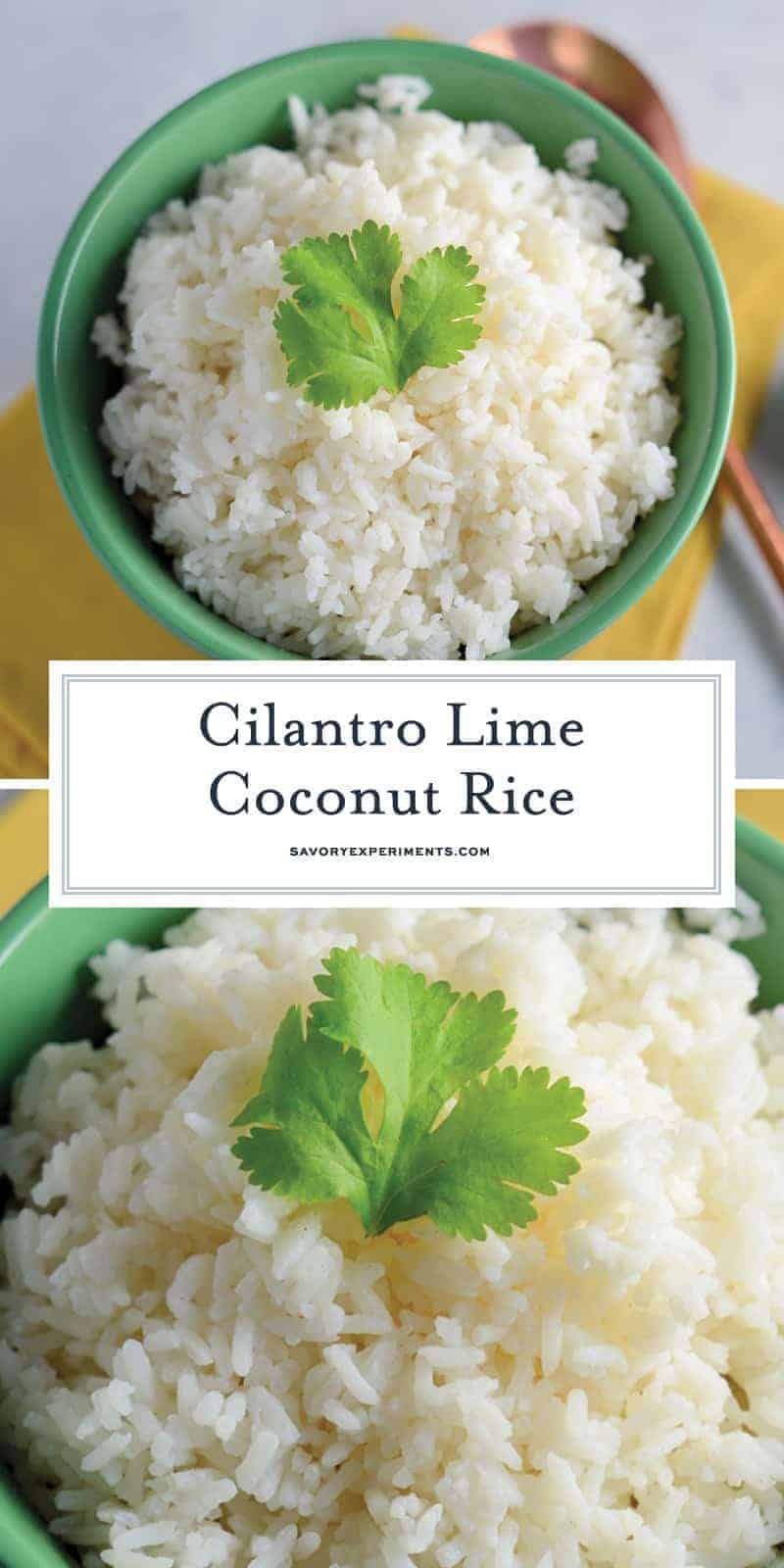 Questions you might have about how to make coconut rice:
Do I have to use coconut milk? Well, it isn't really coconut rice without the coconut milk, but technically you can use any liquid you'd like.
What is the difference between light coconut milk and regular coconut milk? You'll see a difference immediately in just the texture and consistency. Regular coconut milk is dense and nearly solid while light is more like an almond milk.
You can use either, but light coconut milk (sometimes labeled lite coconut milk) absorbs better if it is the only cooking liquid.
Is coconut rice healthy? I loathe this question and it really depends on your personal definition of healthy. Look at the nutrition info to decide for yourself.
Can you freeze coconut rice? Yes. Rice can be frozen, but might be a little gummy in texture when thawed.
Can I make Asian rice in advance? Sure! Make it up to 24 hours in advance.
Can I use coconut rice to make fried rice? Yes, and please do. It has loads of flavor! Here is my favorite fried rice recipe.
Is coconut milk the same as coconut cream? No! Coconut cream is a sugary coconut flavored syrup perfect for drinks and desserts, but not suitable for coconut rice.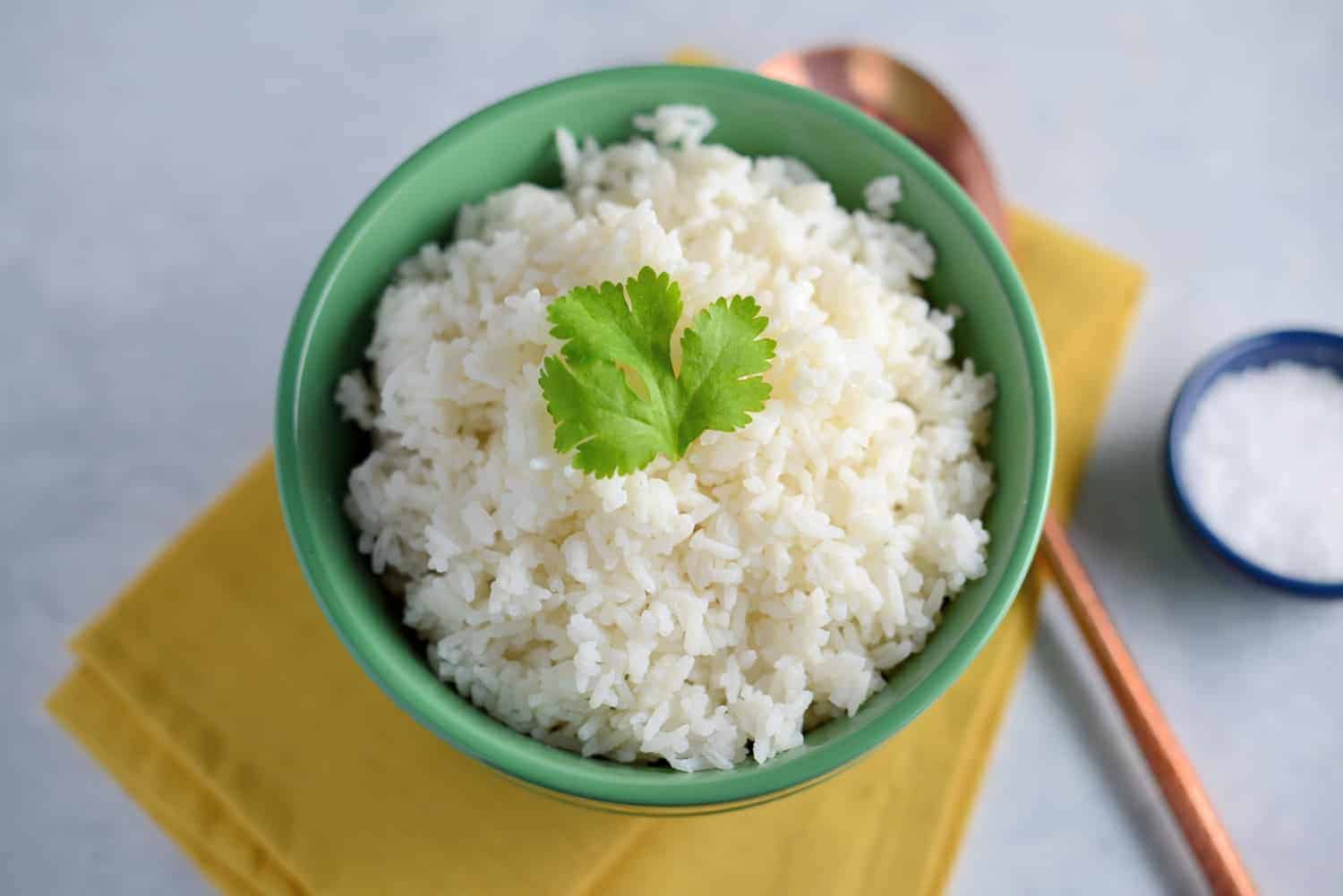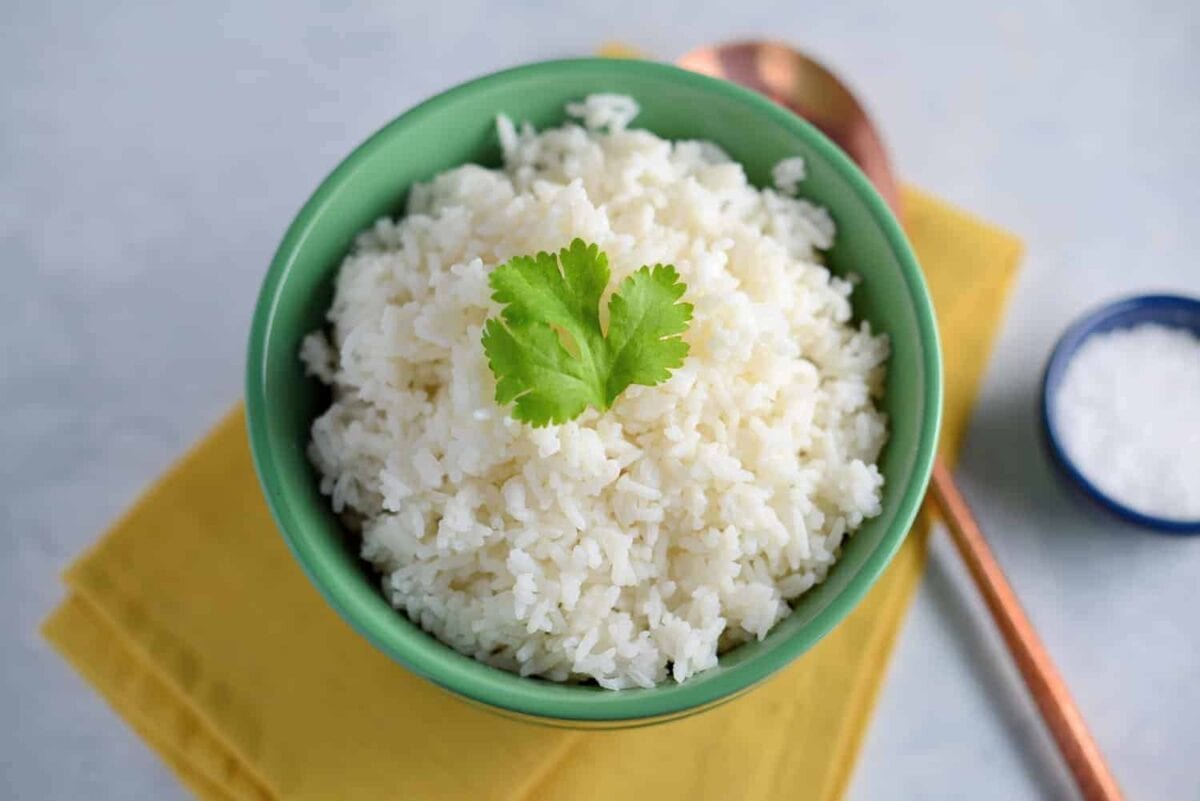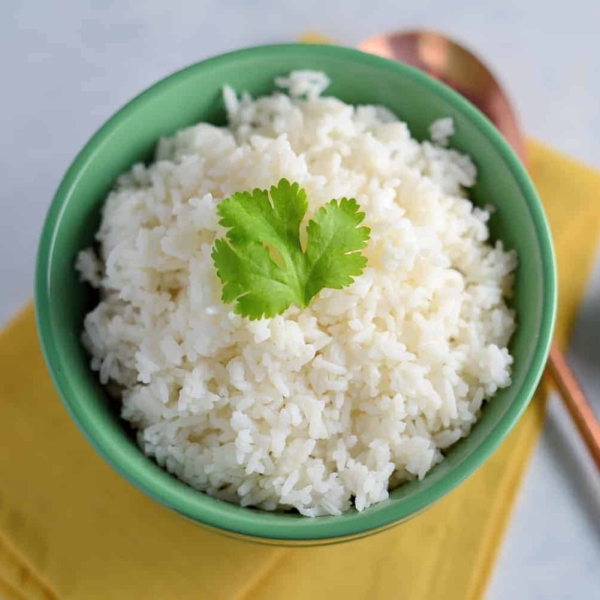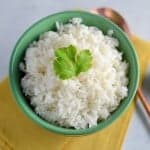 Coconut Rice Recipe
Cilantro Lime Coconut Rice uses coconut milk, fresh lime and Thai coconut for the best sticky rice recipe ever!
Instructions
Rinse rice well in colander, until water runs clean.

Combine rice through fine sea salt in a medium sauce pan and bring to a low boil.

Cover and reduce heat to low. Cook, without disturbing, for 30-40 minutes, or until liquid has been fully absorbed.

Allow to rest for 5 minutes before fluffing with a fork. Add fresh lime or lemon juice and cilantro or Thai basil.

If you've tried this recipe, come back and let us know how it was!
Nutrition
Calories:
460
kcal
,
Carbohydrates:
78
g
,
Protein:
7
g
,
Fat:
12
g
,
Saturated Fat:
10
g
,
Sodium:
599
mg
,
Potassium:
230
mg
,
Fiber:
1
g
,
Sugar:
3
g
,
Vitamin C:
0.6
mg
,
Calcium:
40
mg
,
Iron:
2.6
mg