This recipe is perfect for those of us who can't get enough of our favorite Starbucks drink. No more waiting forever in the drive through or line up to get your Vanilla Bean Frappuccino fix!
Save yourself time and money by making these bad boys at home! And then having the option of making it a delicious "adult" beverage.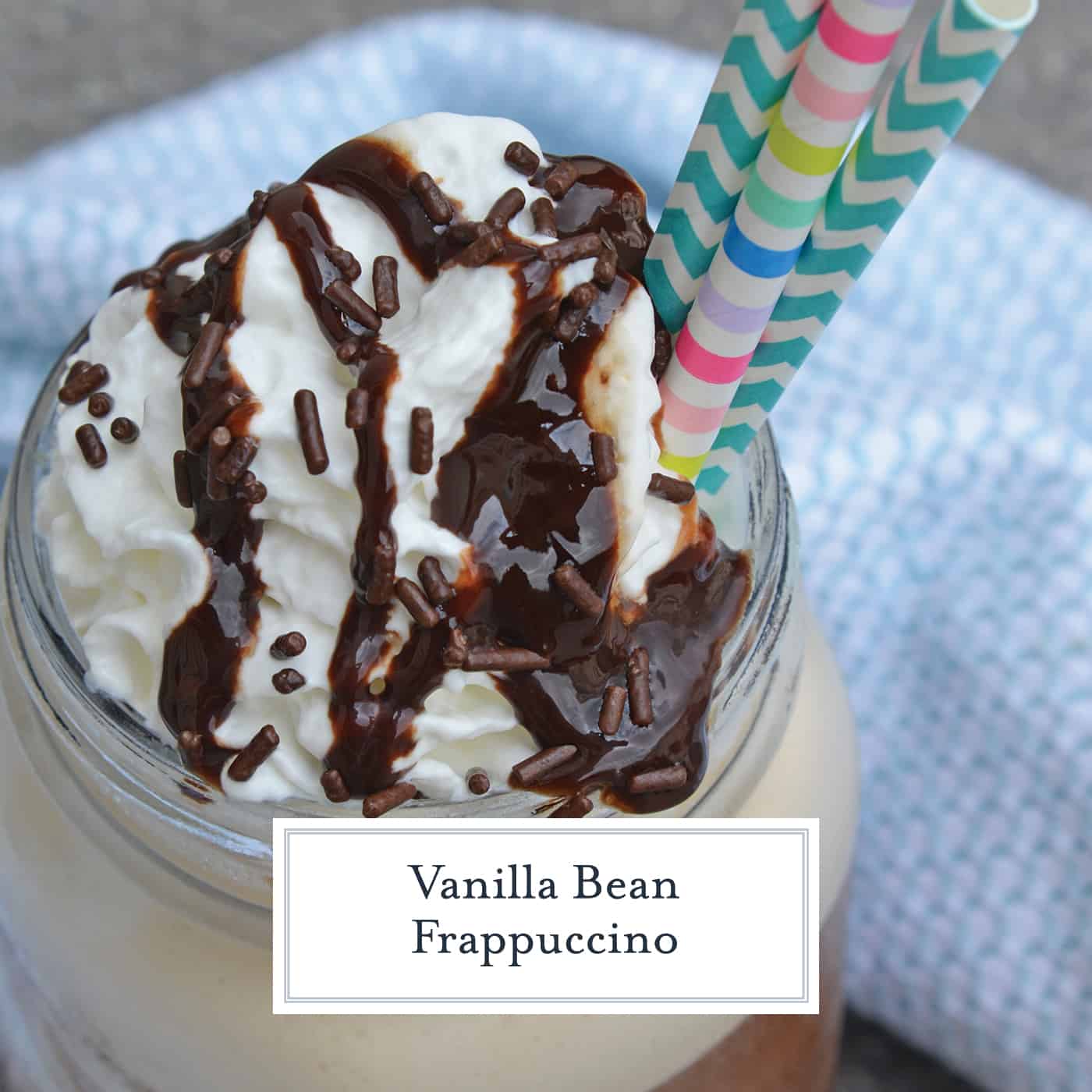 This Vanilla Bean Frappuccino Cocktail is a copycat version of the Starbucks Vanilla Bean Frappuccino that can be made at home to save you money.
This recipe works great if you love the classic Starbucks Vanilla Bean Frappuccino, since it gives a delicious twist from the Baileys and rum!
Iced coffee with an extra PERK! This tastes like an alcoholic Frappuccino. I served these at a recent Girls Gathering and they went over fabulously.
Keep the mixture separate from the ice until right before serving to prevent coffee from being watered down.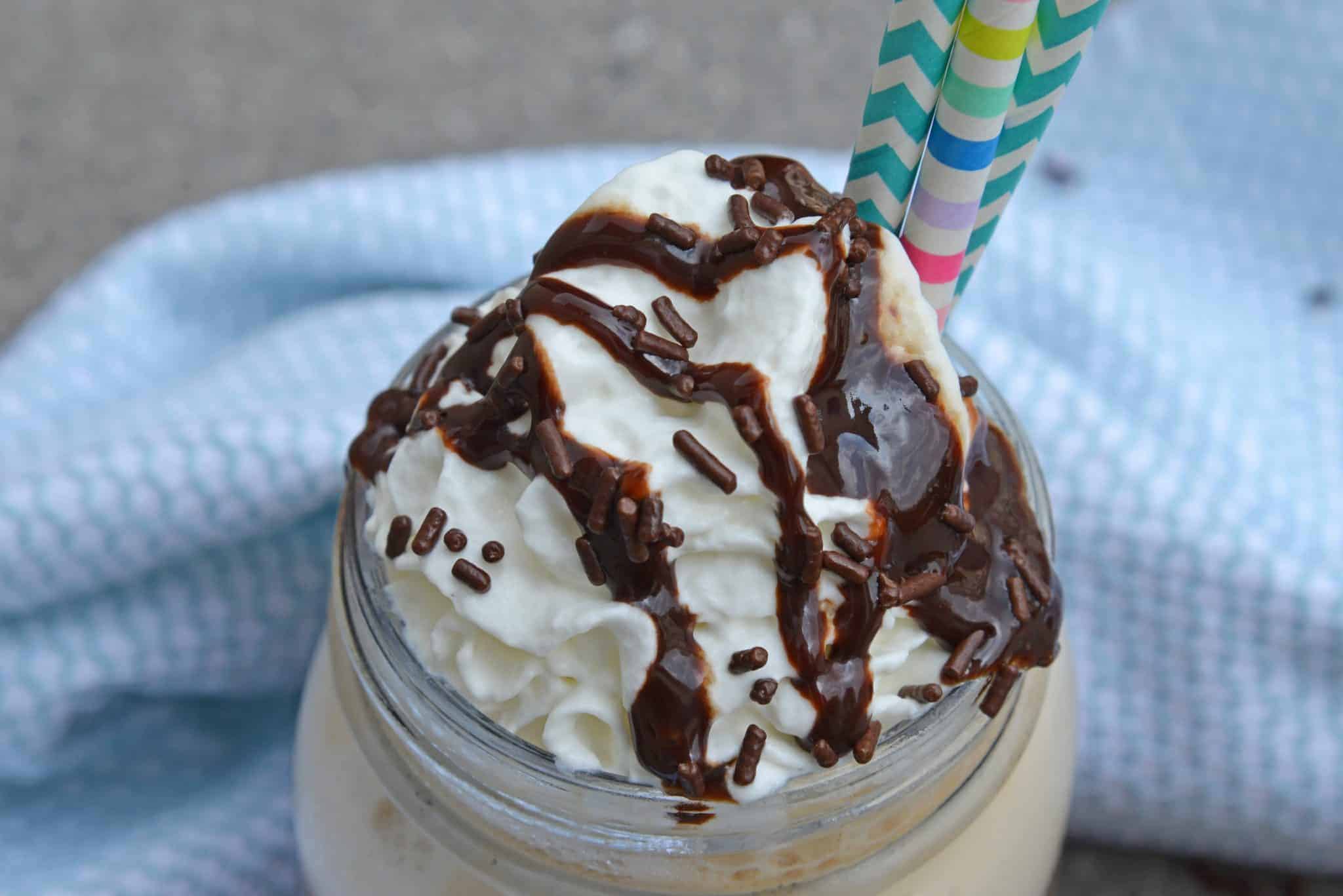 It might curdle slightly from the creamer, but it is nothing to worry about. It's just the acid from the alcohol mixing with the cream. Put some whip cream on top and no one will know.
I prefer mine without whip cream, but this cocktail turns out delicious either way!
PRO TIP: For blended coffee recipes like these, don't worry too much about using a good quality coffee. After blending it with all the other ingredients, you'll won't be able to tell the difference!
Coffee cocktails are perfect for those of us who just can't get enough coffee in a day! All you need is some freshly brewed coffee, sugar, creamer, and of course your Baileys and rum!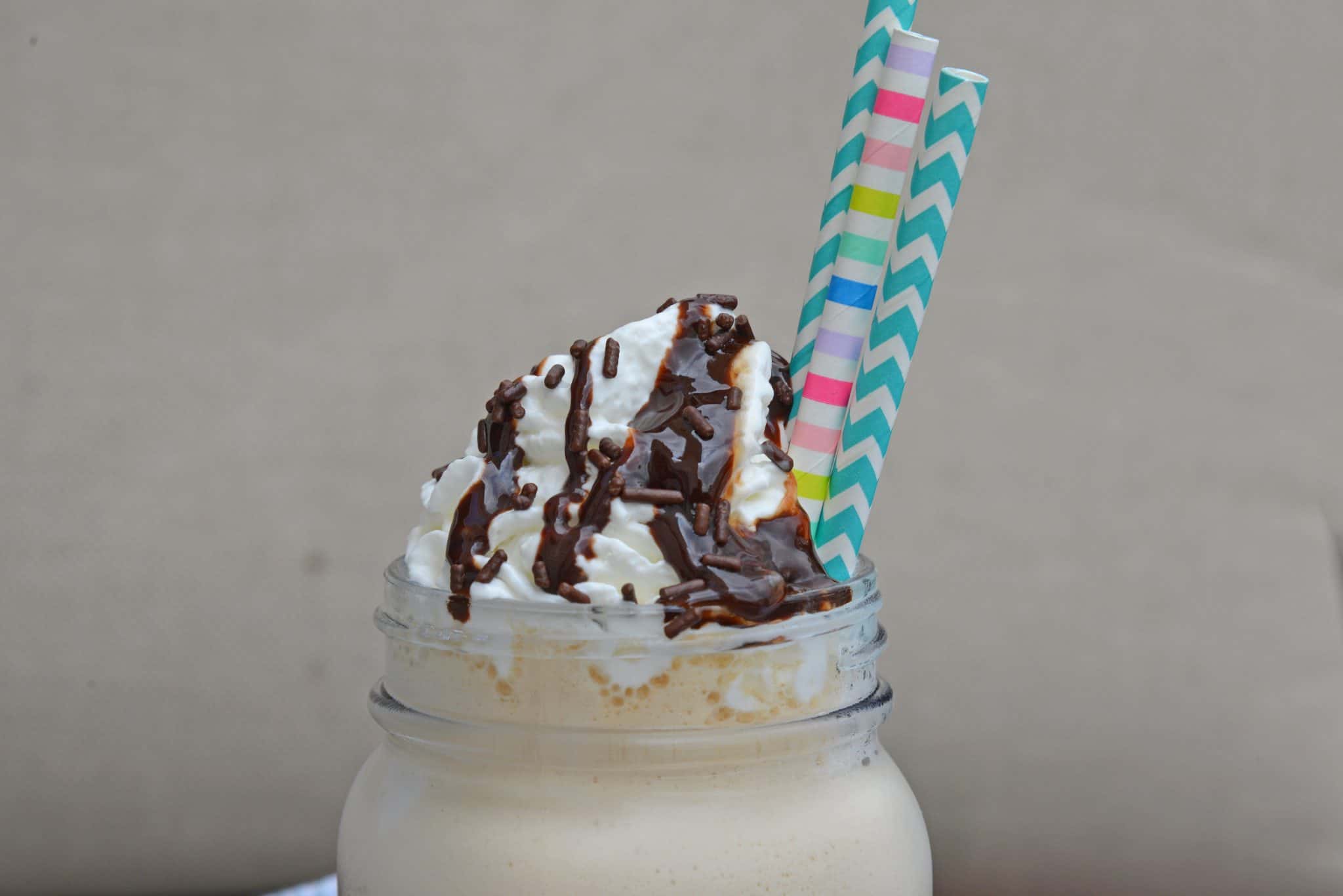 I like to rim my glasses with some vanilla caramel rimming sugar and call it a day but you can add whipped cream on top for something extra special!
Caramel Vanilla rimming sugar can be bought on-line at Amazon or in some specialty liquor stores. I also highly recommend it for Mud Slides.
Questions you might have about how to make a frappuccino:
Is this the same as a vanilla creme frappuccino? Nope. It isn't the same at all, in fact the vanilla bean creme frap doesn't even contain coffee!
This is a really old recipe. In fact, it was one of the first when I started blogging. Honestly, the recipe could have changed since I even posted this. I haven't been to Starbuck's recently to find out.
Can I use decaf coffee? Of course! All the deliciousness of an iced coffee beverage with none of the jitters. Now me, I need that pick-me-up!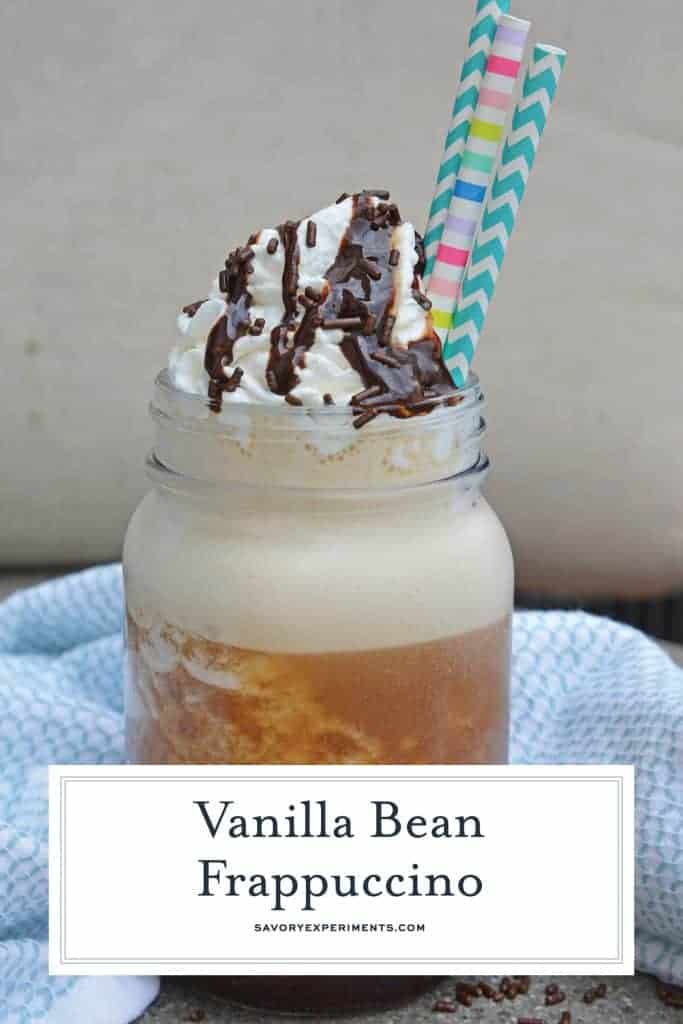 What is a frappuccino? Frappuccino is actually trademarked by Starbuck's, so I probably shouldn't use that in my name…
But, it is basically any drink that is frozen, blended and whipped. But Starbuck's is surely not making yours with Bailey's and rum… so mine is better by default.
Can I make this without alcohol? Surely you can and it will still taste delicious.
Can I add ice cream? Um, SURE! Vanilla or chocolate, cookie n' creme, man… I am getting hungry just thinking about this option!
If you enjoy amazing vanilla cocktails, check out these other easy cocktail recipes: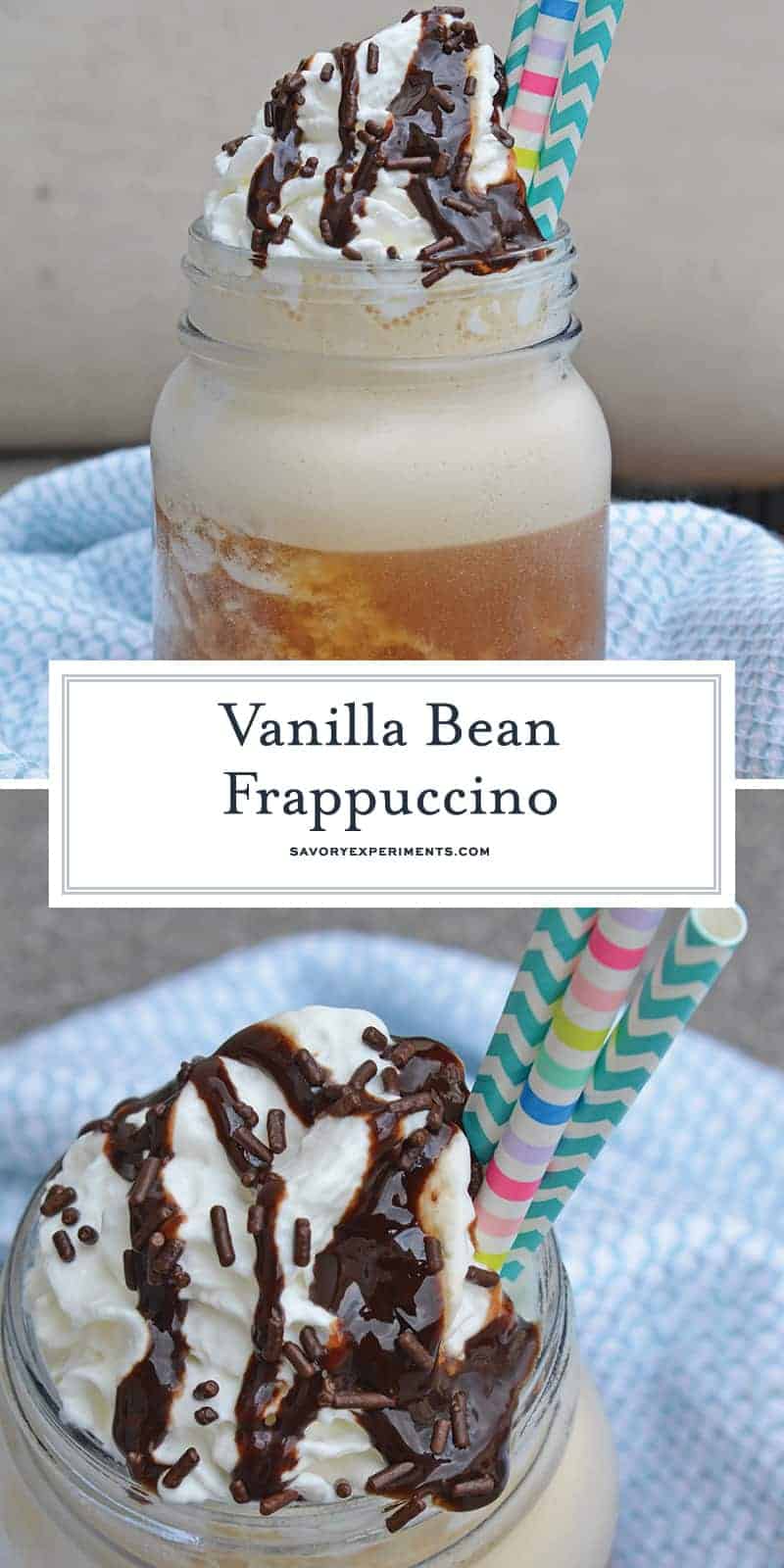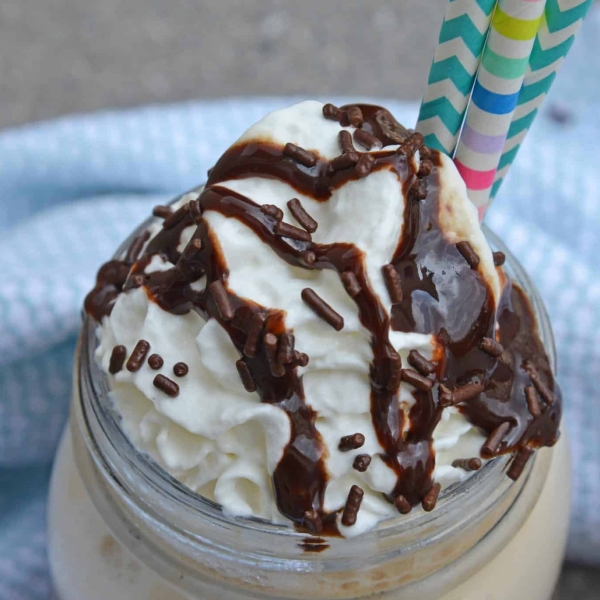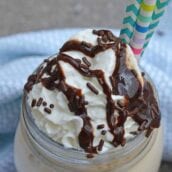 Vanilla Bean Frappuccino Recipe
A copycat version of the Starbucks Frappuccino made at home to save $$$
Instructions
Combine coffee through rum in a large pitcher, stir well to combine.

Rim each glass with Vanilla Caramel Rimming Sugar. Fill each glass half way with ice.

Pour coffee mixture over ice. Garnish with whipped cream if desired. Enjoy!

If you've tried this recipe, come back and let us know how you liked it!
Nutrition
Calories:
206
kcal
,
Carbohydrates:
31
g
,
Fat:
3
g
,
Saturated Fat:
1
g
,
Sodium:
21
mg
,
Potassium:
192
mg
,
Sugar:
30
g
,
Calcium:
17
mg
,
Iron:
0.1
mg