Limoncello is the grownup version of enjoying a refreshing glass of lemonade. Making your own homemade Limoncello saves you time and money. Use Limoncello to make some fun cocktails at home.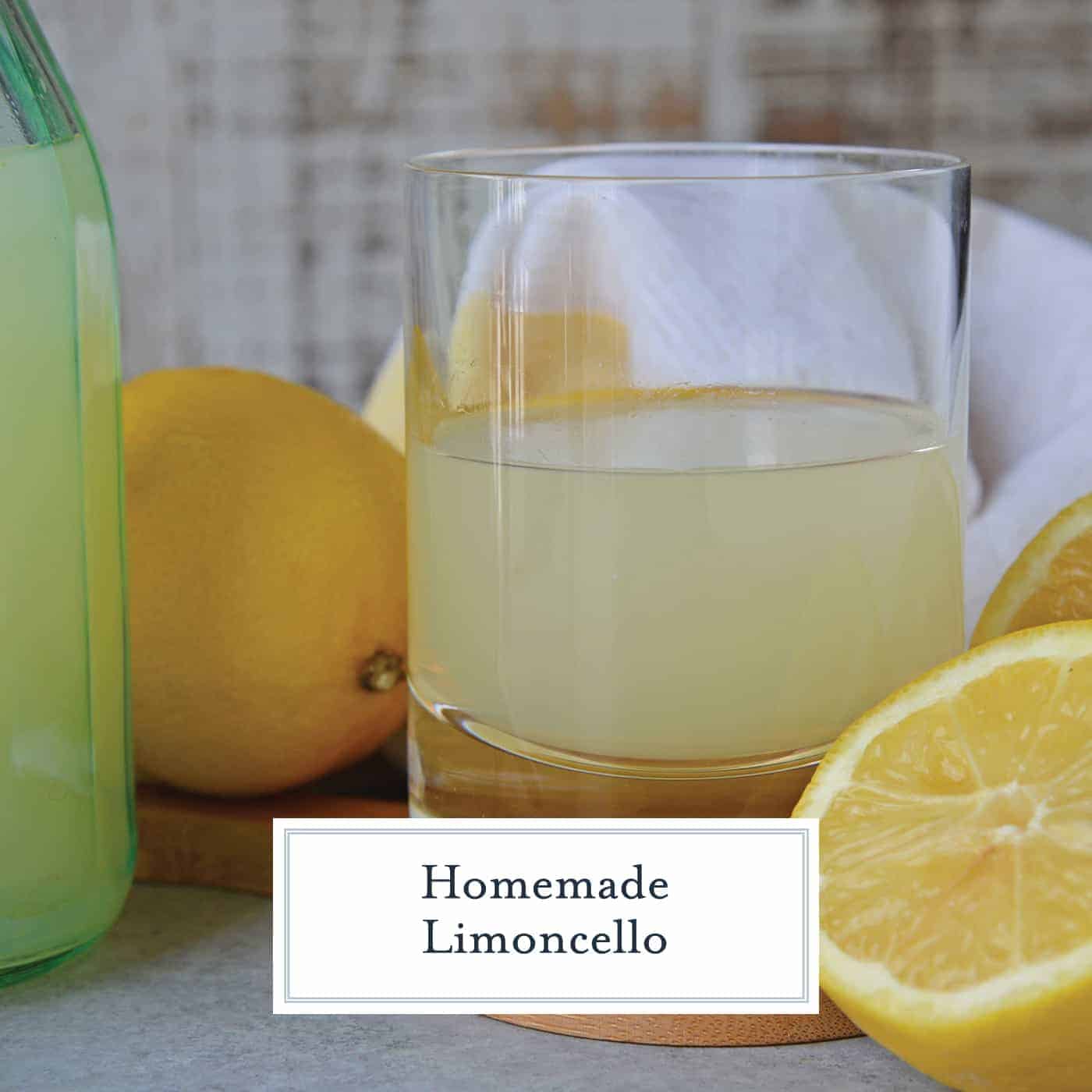 Limoncello is a sweet Italian liqueur flavored with lemon that you can make right at home. You only need 4 ingredients – lemons, sugar, water, and vodka, to make this refreshing homemade drink!
Making Limoncello can take anywhere from 24 hours to months to produce, depending on the flavor you want.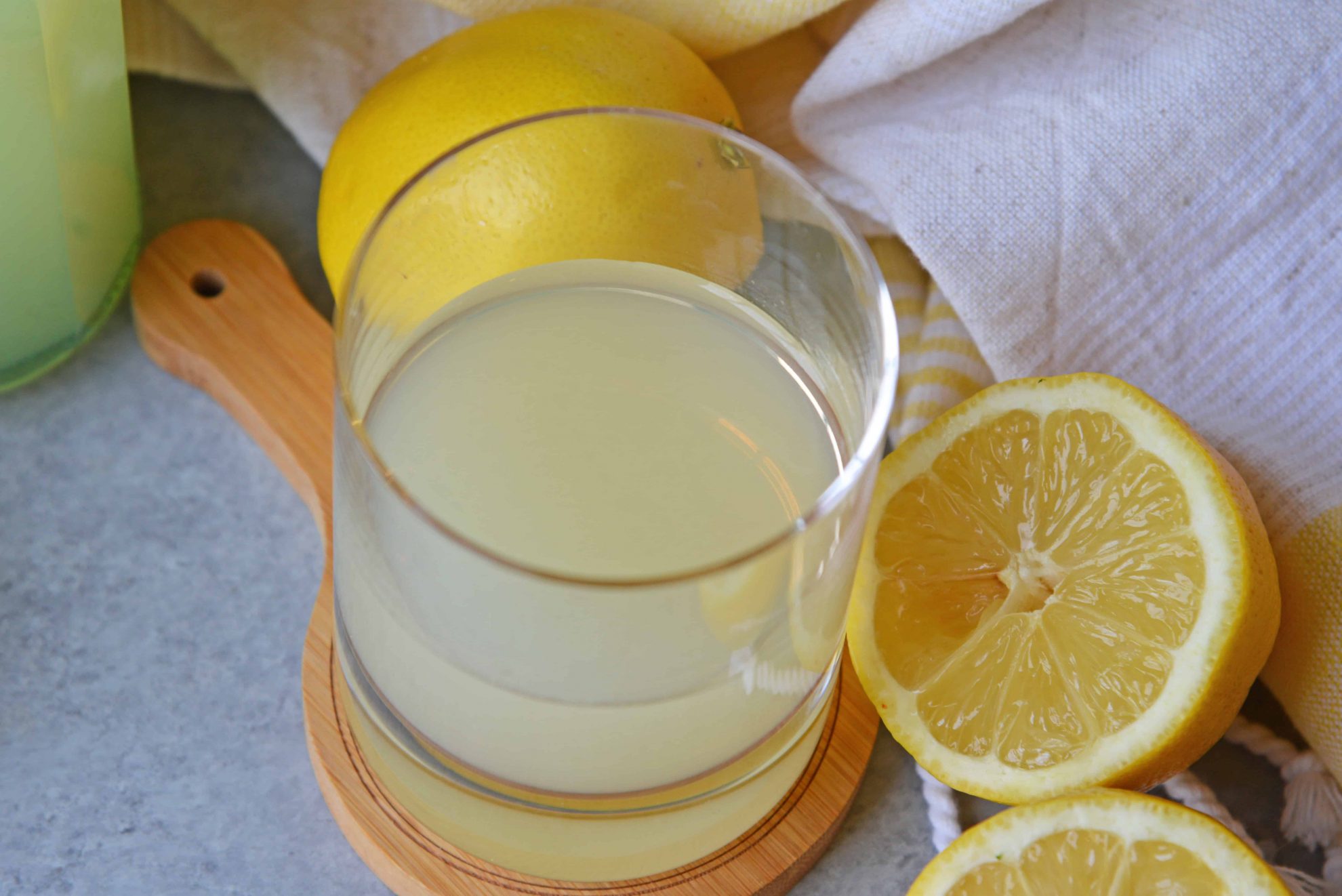 Homemade Limoncello
What is Limoncello?
Limoncello is an Italian lemon flavored liquor. The process to make Limoncello can take anywhere from 24 hours to months, depending on the quality and flavor you desire.
I generally get too anxious watching it sit on the counter for my steeping process to take more than a month, maybe a few days longer depending on my schedule.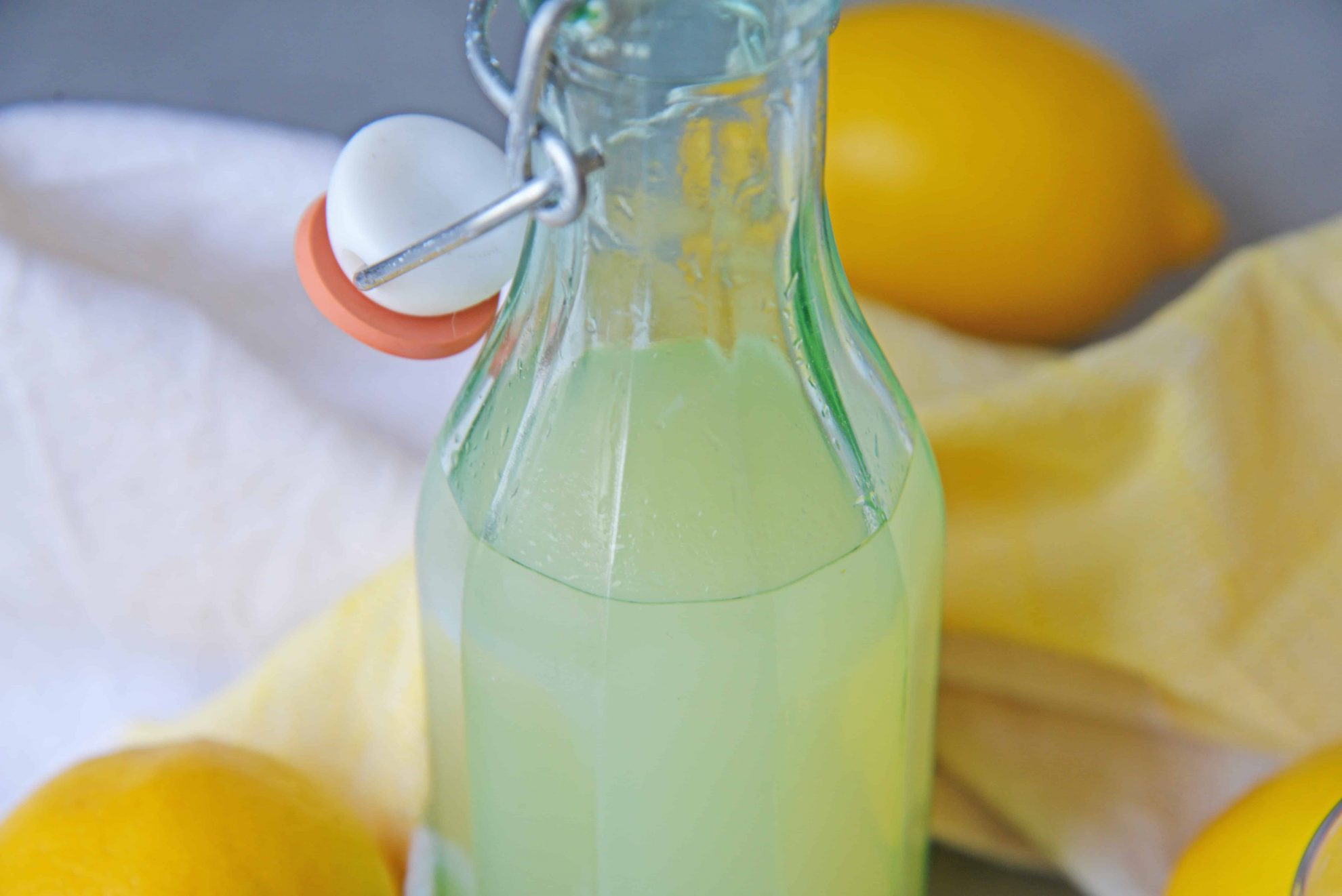 How to make Limoncello?
The key to an excellent limoncello is to use only the lemon rind and NOT the pith (white part). Those with a steady hand can use a paring knife, which is much faster.
However I find that using a vegetable peeler is safer for my fingers and my limoncello. It only takes off the very top of the rind, with no need to then carve off the pith.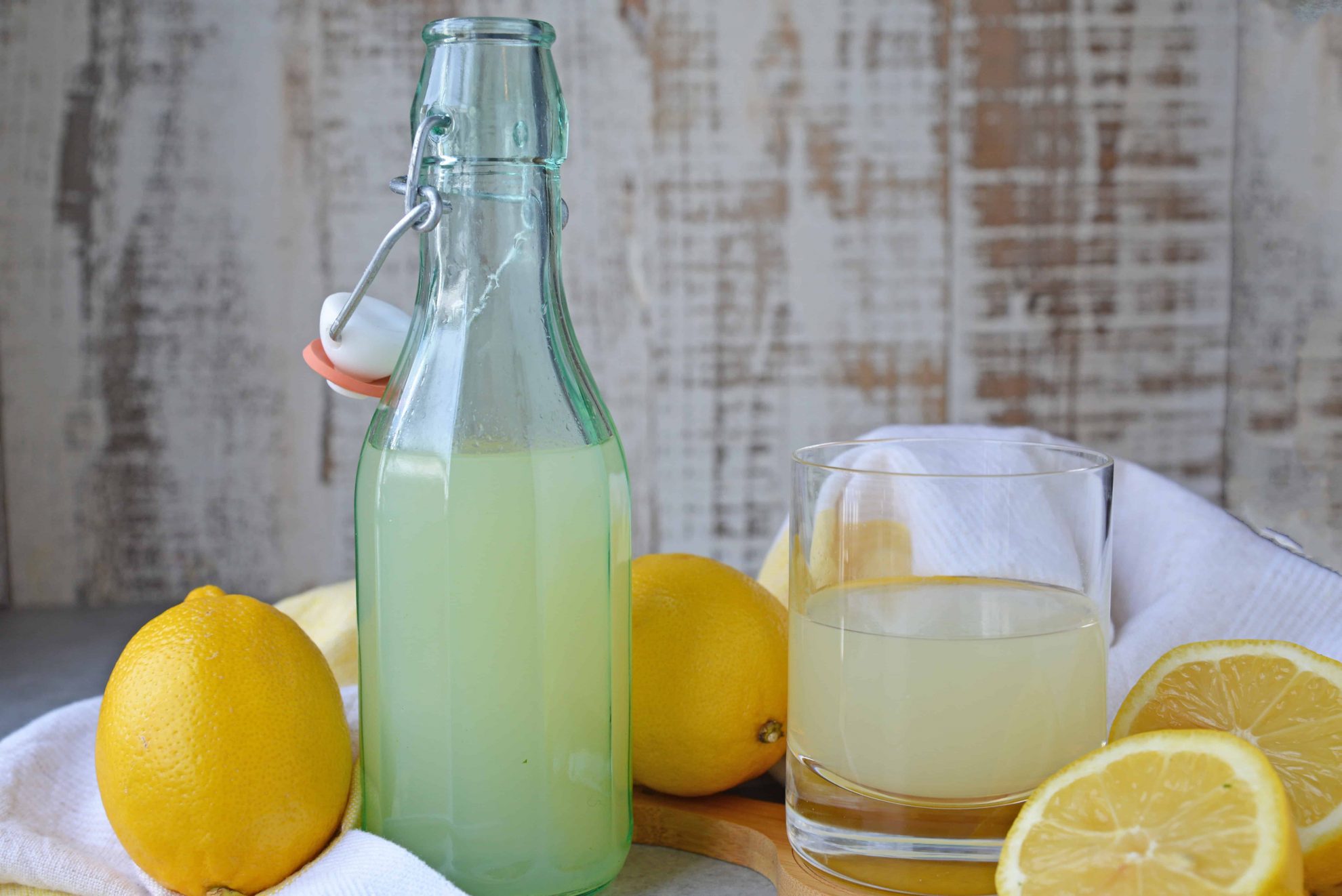 Next, you steep. Some individuals use grain alcohol, but I prefer vodka. I buy the cheapest I can find because after I flavor and mix it with sugar, the expensive stuff won't taste the same anyhow.
You can use grain alcohol if you choose. The alcohol will gradually turn a light yellow color as it infuses.
Make sure you store it in an area with no direct sunlight and steady temperatures under 80 degrees. After the alcohol takes on the taste lemon (I usually allow for 2-3 weeks), you drain the zest and mix with homemade simple syrup.
Again, allowing the flavors to marry and mix for at least another week.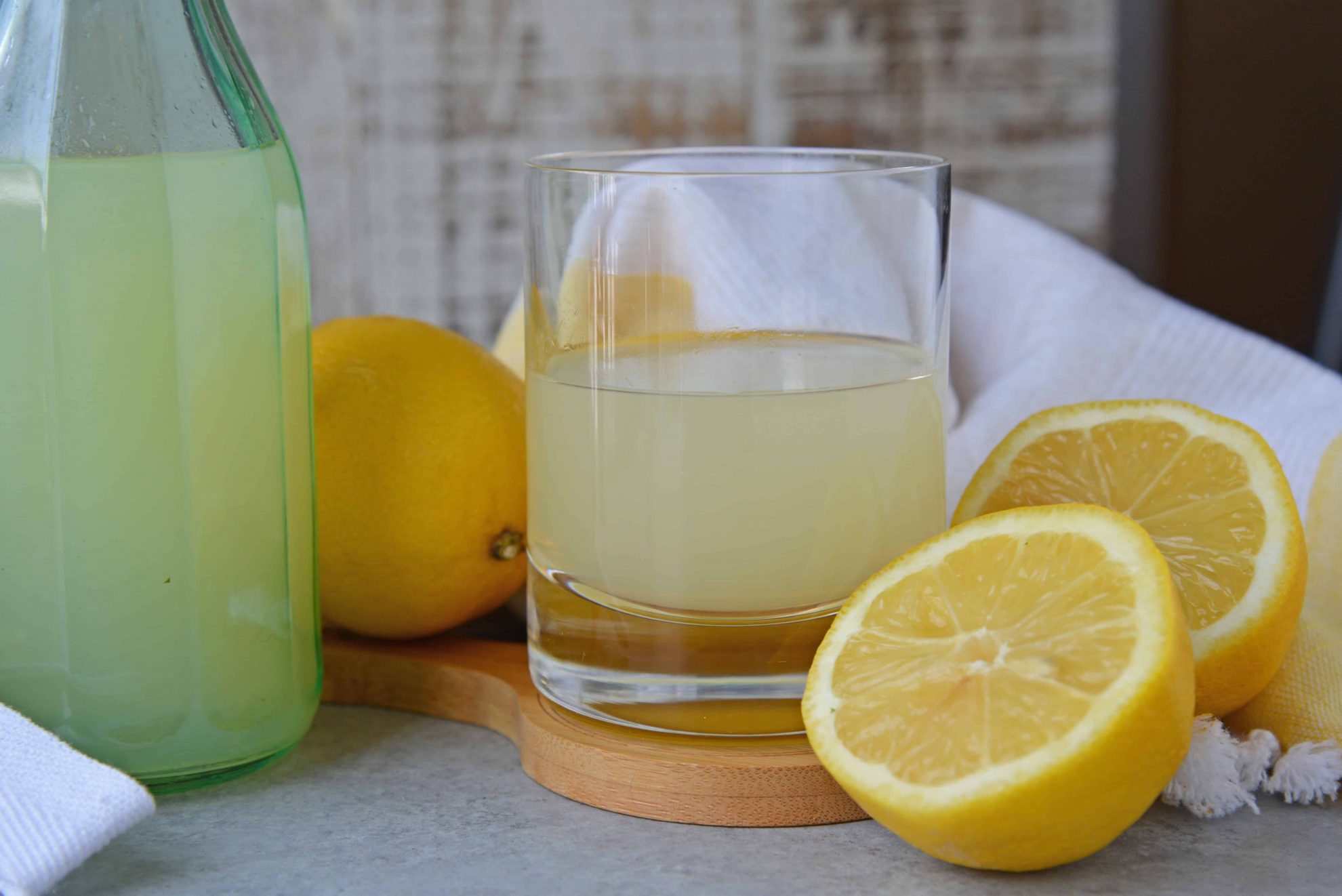 Many cocktails can be made with limoncello, but I like mine to be freezing cold and straight up after a summer BBQ (truth be told, I drink it year round).
After peeling 16 something odd lemons- you'll be left with quite few pieces of fruit. Make sure you plan your week to include many lemon recipes or juice them all and store in an airtight container in fridge.
I've included a recipe at the bottom of this post. Also make a Limoncello Shrimp Crostini with your finished product.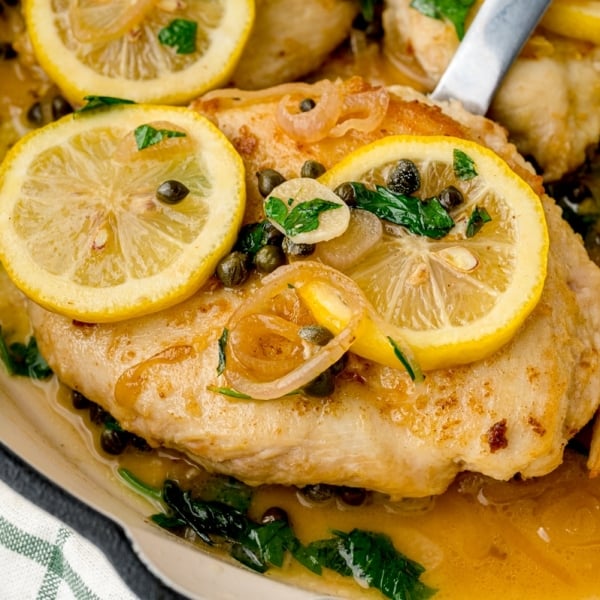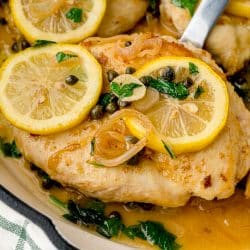 Chicken Piccata Recipe
Classic Chicken Piccata is an easy Italian recipe that comes together in less than 30 minutes and explodes with flavors of lemon, caper and shallot.
See The Recipe!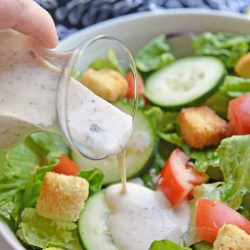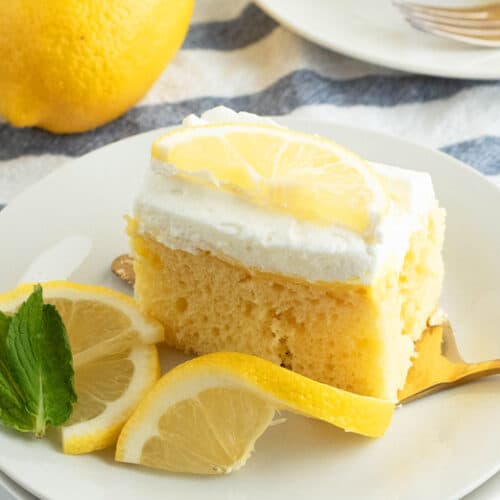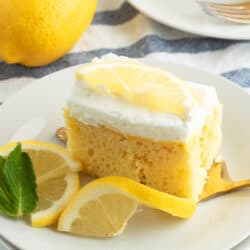 Lemon Poke Cake
This deliciously moist BEST Lemon Poke Cake recipe is perfect for any occasion! It's made easy thanks to a boxed cake mix and instant pudding!
See The Recipe!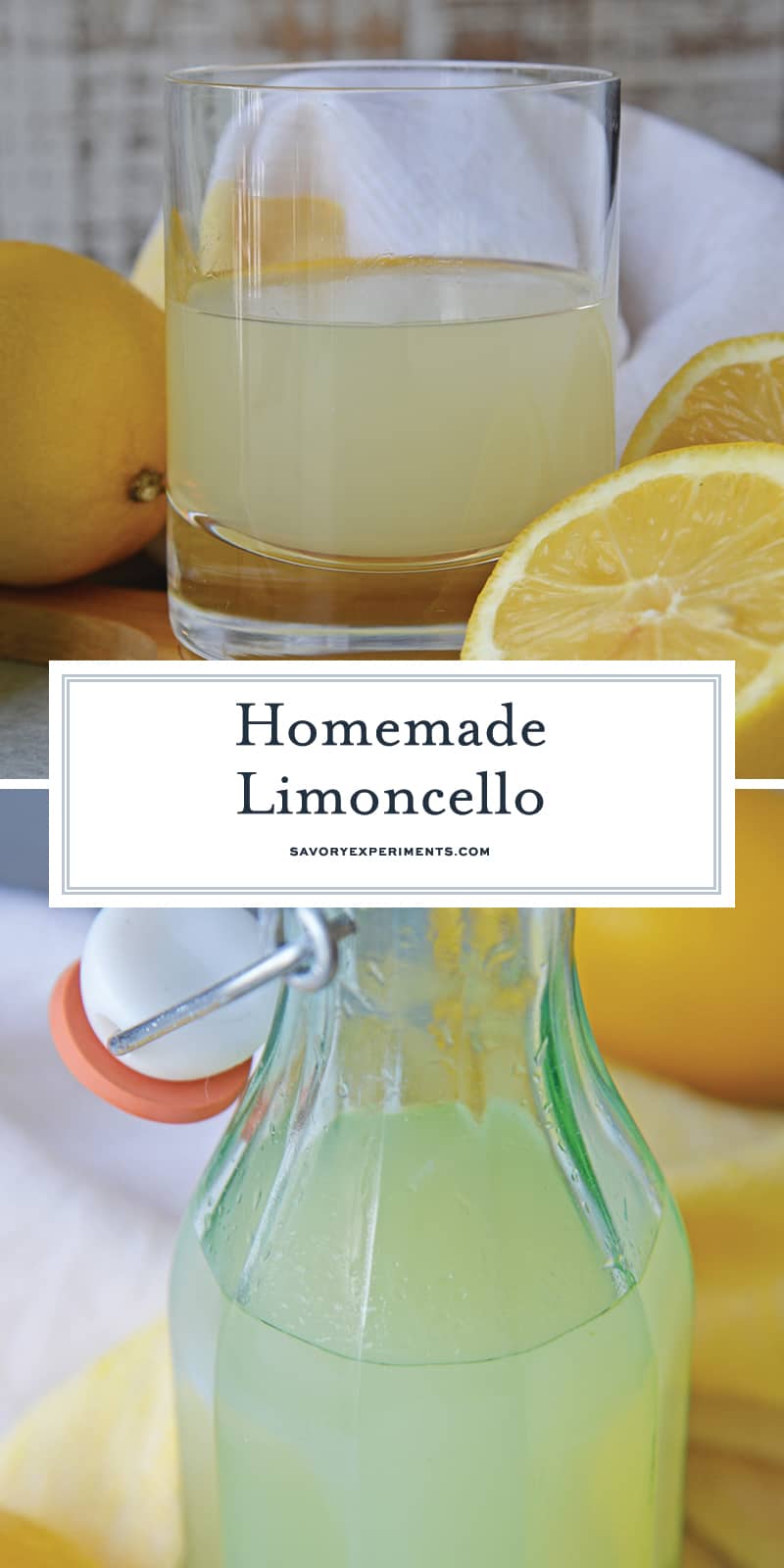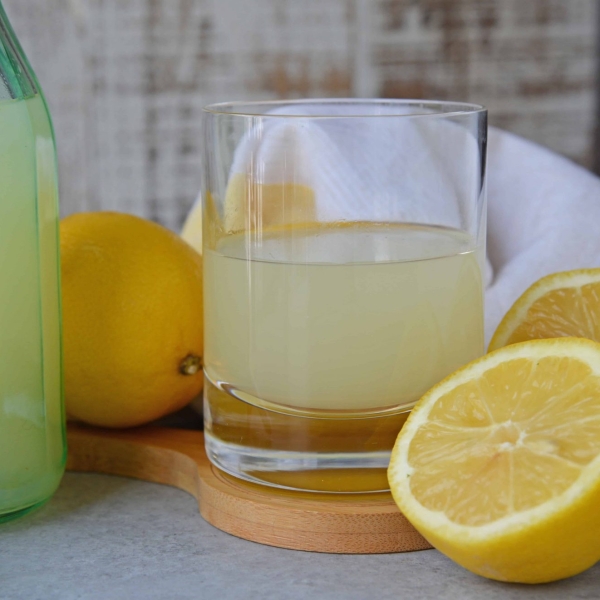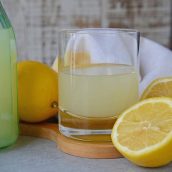 Homemade Limoncello Recipe
A sweet Italian liquor flavored with lemon.
Instructions
Start by peeling all of your lemons with a vegetable peeler, avoiding the pith (white part.) Add to one of your large containers. Pour in 2 liters of alcohol, close tightly and set aside for 2-3 weeks. Store your second container until you reach the next step.

When you are ready to make and add simple syrup, drain alcohol through a fine sieve or cheesecloth, reserving liquid and discarding lemon zest. Divide mixture, ½ in one container and ½ in the other.

In a large pot (or two large pots,) combine water and sugar. Stir together over medium-high heat until mixture comes to a low boil and sugar has dissolved. Continue to simmer until mixture has reduced by a 1/4.

Remove from heat and allow to cool to room temperature. Be patient, as adding the mixture if it is too hot will burn off the alcohol, rending your limoncello useless.

Add sugar water equally to the two containers. Put the lid on tight and store for an additional 1-2 weeks.

If you've tried this recipe, come back and let us know how it was!
Nutrition
Calories:
287
kcal
,
Carbohydrates:
35
g
,
Sodium:
7
mg
,
Potassium:
79
mg
,
Fiber:
1
g
,
Sugar:
31
g
,
Vitamin A:
15
IU
,
Vitamin C:
30.5
mg
,
Calcium:
18
mg
,
Iron:
0.4
mg