We've all been there. We go to bake up some cookies or a cake, grab the brown sugar and it is solid as a rock. Literally, like a brick you could build a house with.
No worries, I am going to teach you three easy ways to soften brown sugar in the blink of an eye!
Soften Brown Sugar Fast:
ONE. Place hard brown sugar in a bowl and cover with a water-dampened paper towel. Be sure to squeeze out the excess water when you moisten it. Should not be dripping, just damp.
Microwave for 20 to 25 seconds. You might need to work heating in 10-second intervals. It is okay for the sugar to warm, but don't go too far.
If you do, the sugar will melt. Use a fork to break it into smaller pieces and granules.
This techinque is the fastest and easiest, but you will also need to use your softened brown sugar right away. It will go back to being a lump if you don't get it right into the recipe!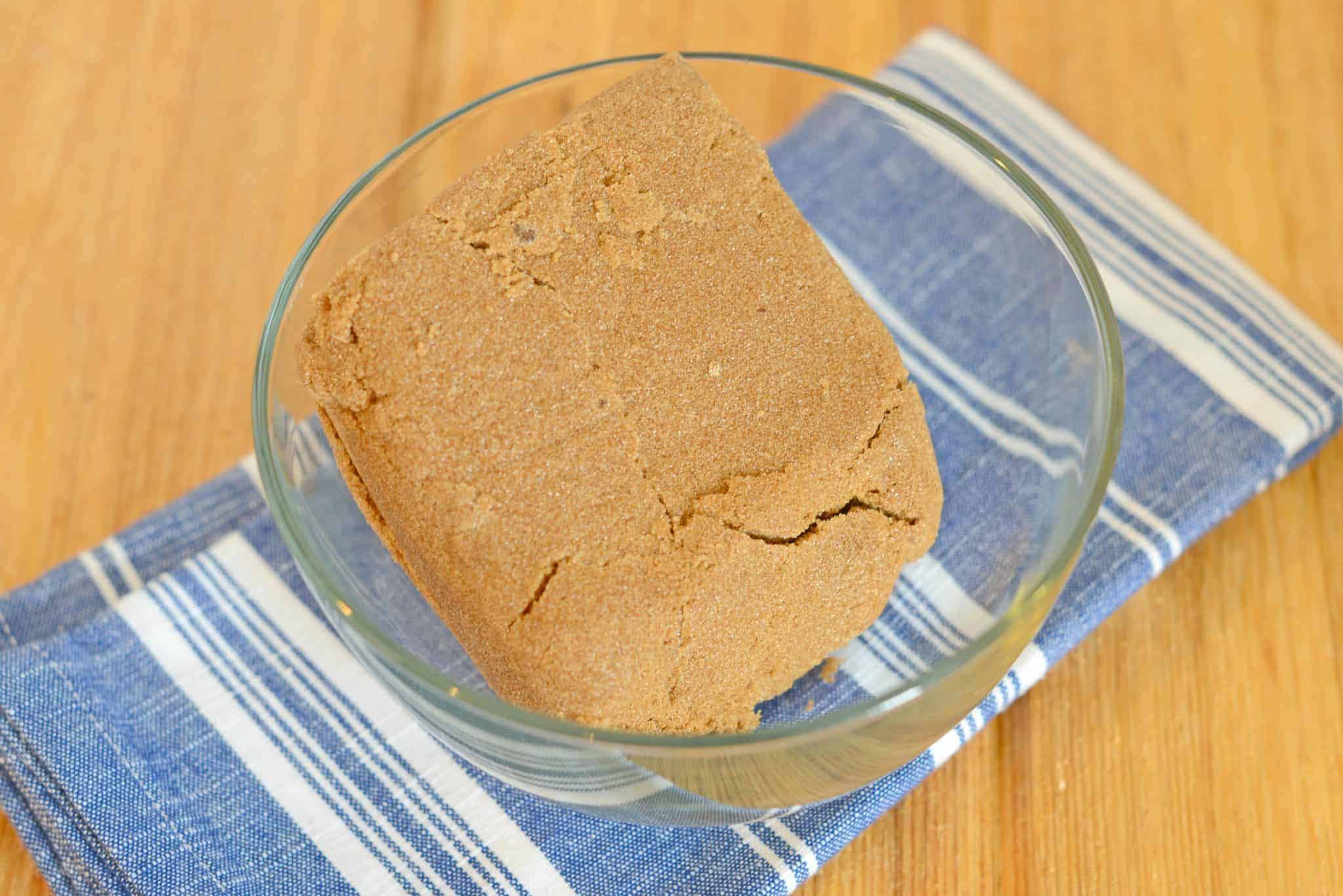 TWO. If you have a little bit of time to spare, you can use the classic and no technologically advanced/natural method for softening brown sugar using apples or bread.
Place your solid brown sugar in an airtight container and top with either fresh apple slices or fresh sandwich bread. The moisture will transfer from the bread into the sugar resulting in a longer-lasting softening effect than that of the microwave technique.
Another tip, placing sandwich bread on top of brownies will also help them stay moist longer! I use this technique when I ship brownies to my mother for Mother's Day. They are her favorite.
Caution though, this option can take anywhere for a few hours to overnight depending on how much brown sugar you have to soften. If you need to bake immediately, go with the first technique.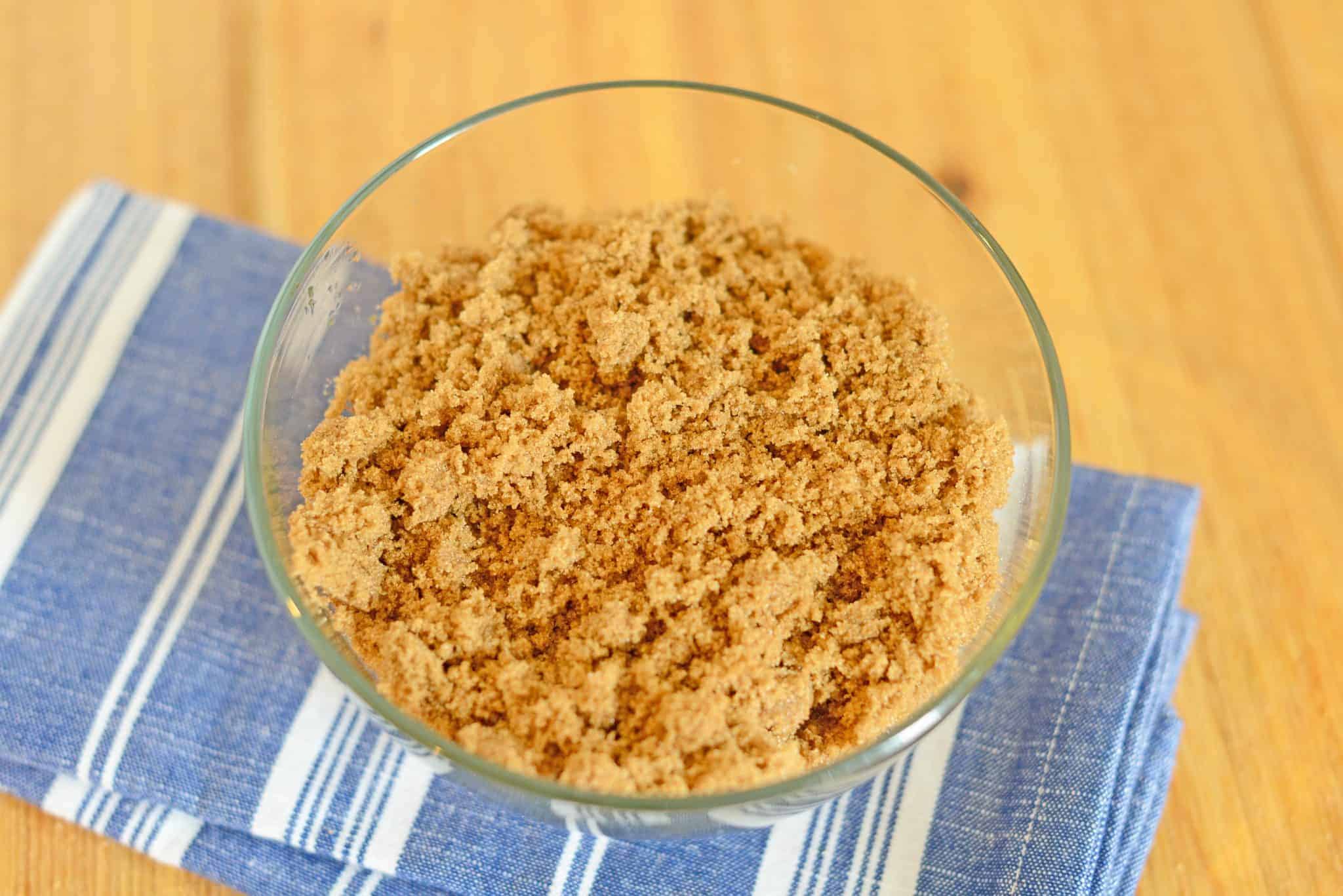 THREE. The last technique isn't really softening your rock hard brown sugar, it is substituting brown sugar. Use the same amount of white sugar as brown sugar and 2 teaspoons of molasses for every cup. Which is exactly what brown sugar is anyhow.
You can avoid a lot of the headache if you take the time to store your brown sugar in an airtight container as soon as you open the box. Rolling it up in the bag with a rubber band or a binder clip means that air will seep in and dry it out.
To give it even more longevity, use one of these handy brown sugar savers. Soak them in water, set them in your container, and you will never have this problem again!
Ways to soften brown sugar
Microwave with a damp paper towel.
Use fruit or bread.
Sub white sugar with molasses.
Here are more helpful tips and techniques for use in the kitchen!
CONNECT WITH SAVORY EXPERIMENTS!

Be sure to follow me on social media, so you never miss a post!

Facebook | Twitter | Youtube
Pinterest | Instagram
Get our FREE 8 Day E-Course on How to Be a Better Home Cook. Sign up HERE!