This is a sponsored conversation written by me on behalf of PEOPLE®, InStyle®, and Sunset®. The opinions and text are all mine. 
I spend a lot of time talking about food, but rarely talk about my "other" life. During the day I work as a psychotherapist, seeing patients and helping them work towards a better quality of life.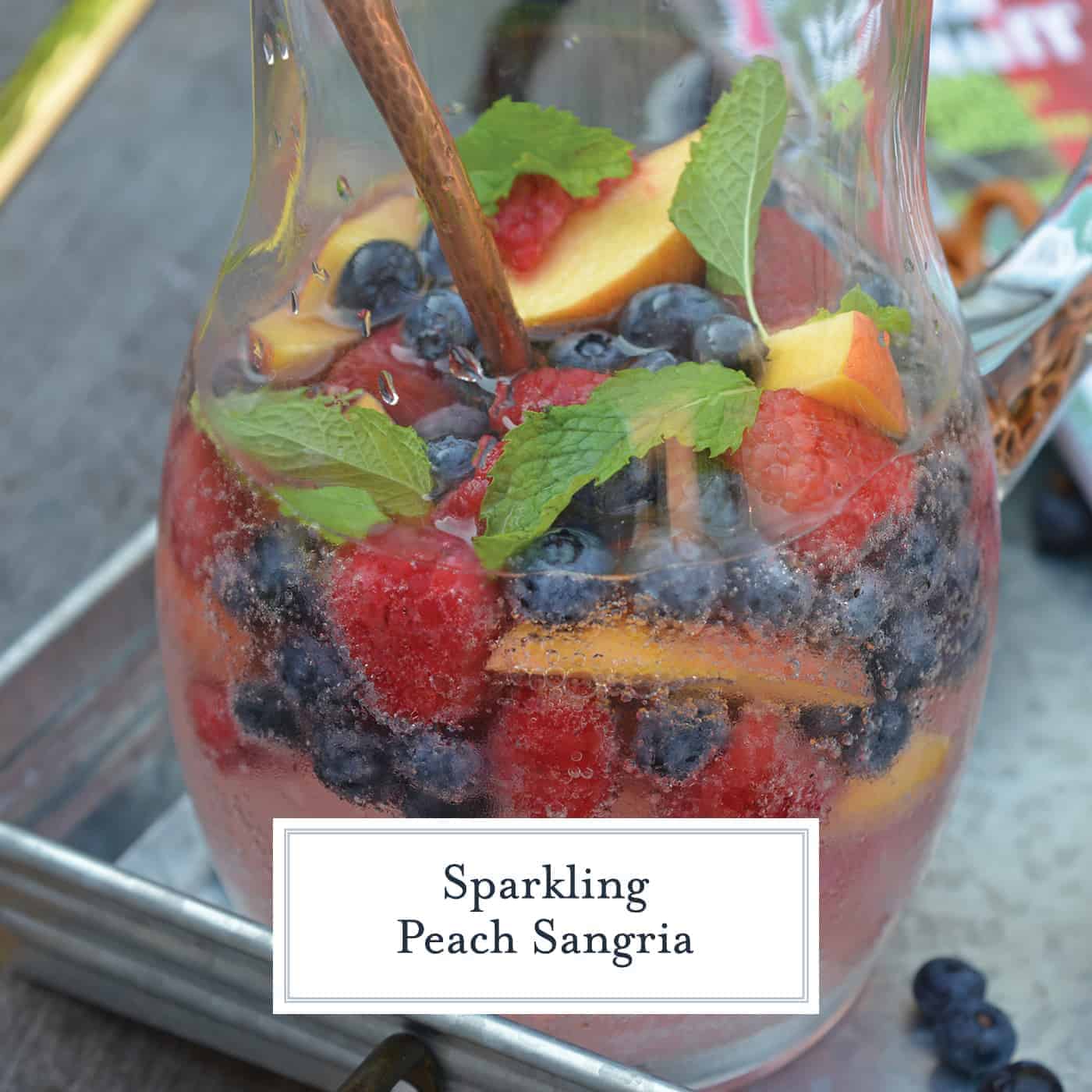 Sparkling Peach Sangria is a refreshing cocktail recipe perfect for hot summer months. Fresh fruit with lemonade, sparkling wine and mint leaves is the perfect girls night in drink!
I come home to my husband and immediately put on my other hat as a food writer and photographer.
To say the very least, things are hectic. I essentially work two full time jobs, make sure to spend quality time with my friends, family and husband and am planning for the little bundle of joy. Oh, and we try to fit in a good amount of travel.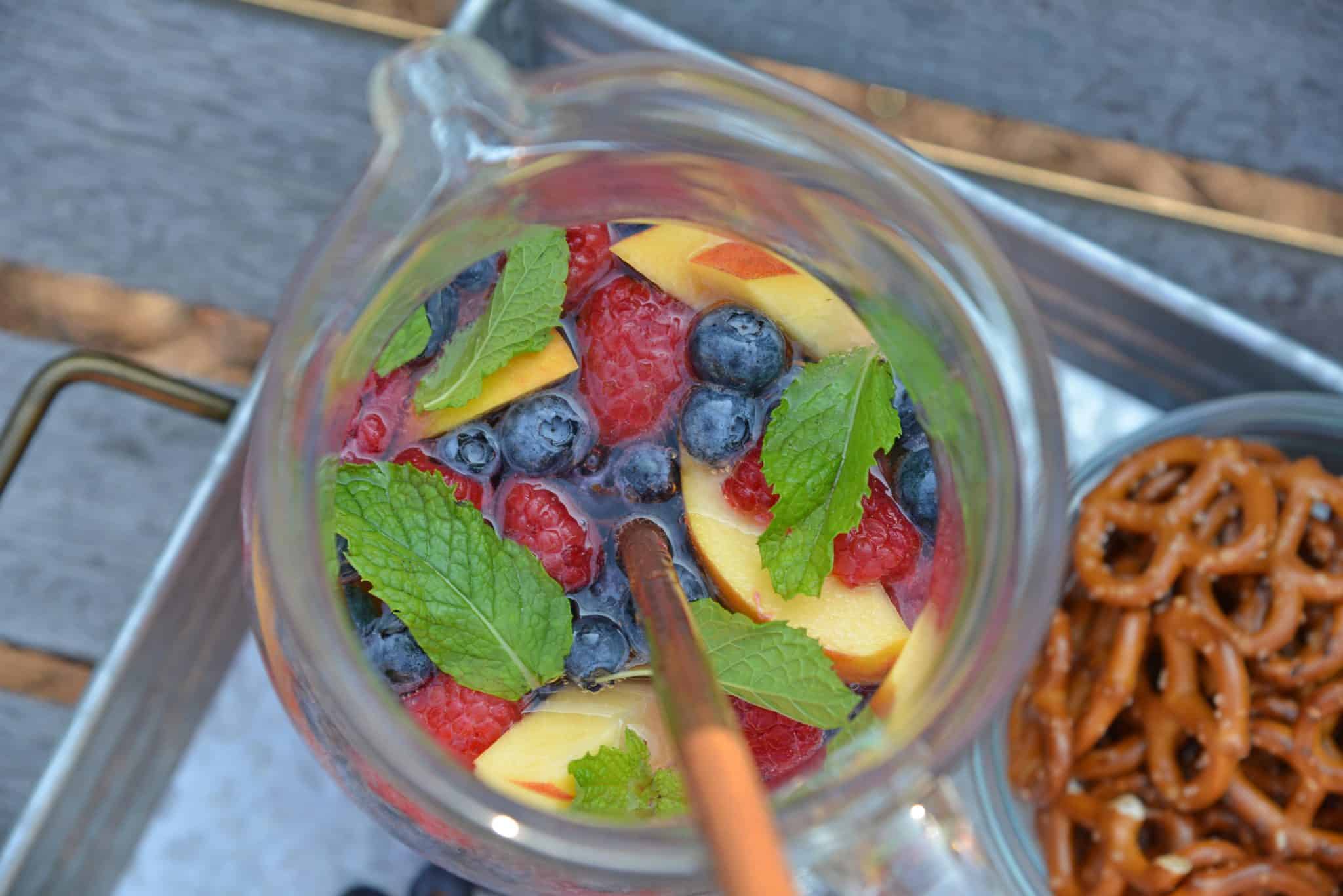 While I spend a lot of time prioritizing my tasks and managing my time, I always make time for ME. As a therapist, and just as a human being, I can't stress enough how important it is to set aside time for yourself to refocus, reframe and decompress.
Self-care is non-negotiable. One of my favorite ways to take a "time-out" is by picking up a copy of InStyle at my local Safeway.
I'm a reader, not a skimmer, so my "me time" reading usually takes an hour or so, which means I need snacks and beverages! Before settling down in my backyard, I grab a bowl of chips or pretzels and make my famous Sparkling Peach Sangria.
Fresh fruit soaked in refreshing lemonade and sparkling wine. However, since I have been pregnant, I replaced the sparkling wine with peach and strawberry flavored sparkling water. I get all the bubbles with none of the alcohol.
Even during the winter months, I can pick up a copy of PEOPLE, InStyle, or Sunset, snuggle up on the couch and whip up a batch of my Winter Sangria, take a soak in a bubble bath or even tote it along to a pedicure. No matter what the weather or time of year, this provides a little escape from my everyday life and stressors.
What are the benefits of self-care?
"Me time" helps prevent burnout. Our lives are busy and sometimes we forget to take a time out. It is only natural that we would burnout.

Self-care reduces stress. Stress is a fact of life, but taking even 5 minutes out of your daily routine to focus on something else can reduce stress in all others areas

Everyone needs to refocus and recharge. "Me time" helps us to refocus on the task at hand. If you are having trouble focusing, hit a writer's block or just feel like you might scream, take a few minutes to enjoy an article about something totally unrelated.
The best part of reading as part of your self-care routine is that it can be done nearly anyplace and it is easy to tote around a copy of your favorite magazine in your purse, work bag or even diaper bag.
Another added bonus? Now you will have unlimited topics to chat about! Uncomfortable moment at a meeting? No problem… "Have you heard about this new XYZ?" Book club book wasn't so interesting?
Gossip about the newest hot couples around town! Awkward moment with your mother-in-law? Ask her how she feels about the fall lipstick trends or return of clothes from her glory days. You will be stocked with unlimited topics and in "the know".
I'm also hoping it will keep me connected to the adult world after our little princess makes her debut!
Here are a few more cocktail recipes you will love!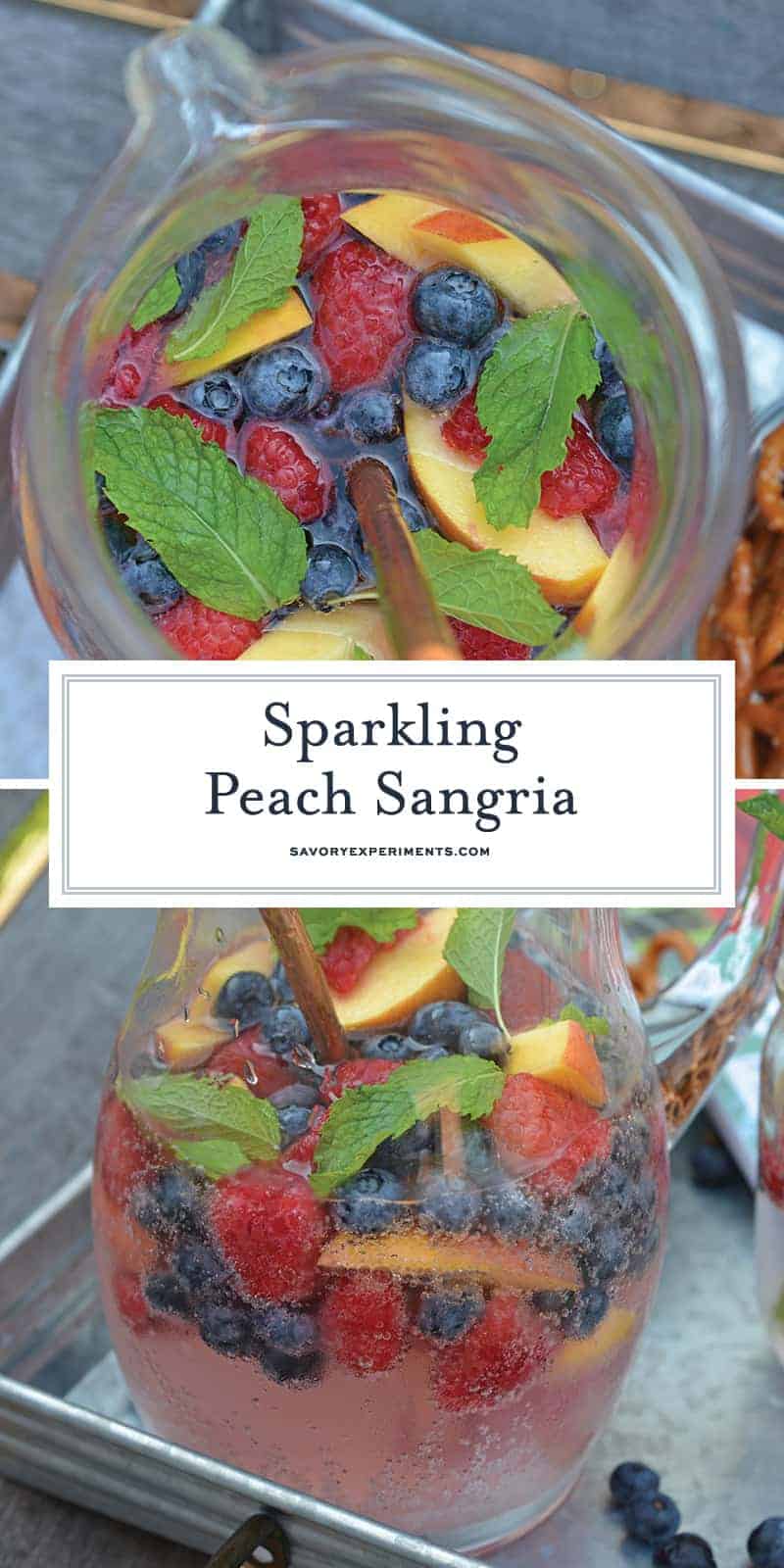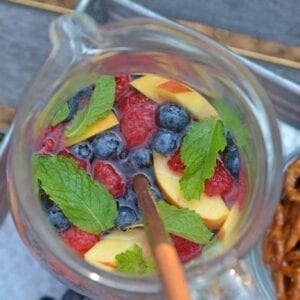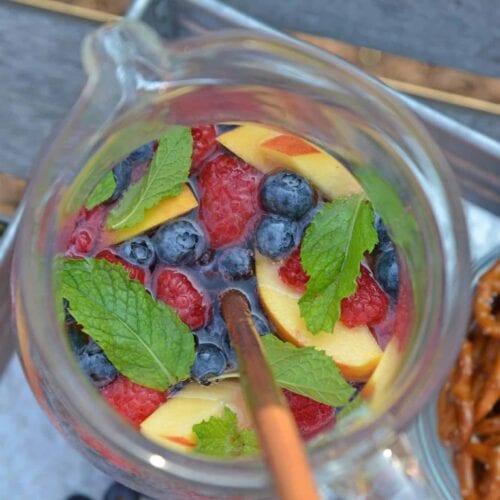 Sparkling Peach Sangria
Sparkling Peach Sangria is a refreshing cocktail recipe perfect for hot summer months. Fresh fruit with lemonade, sparkling wine and mint leaves is the perfect girls night in drink!
Keyword:
peach sangria, sangria recipe, sparkling sangria
Ingredients
2

peaches

cut into slices

1

cup

raspberries

1

cup

blueberries

3

cups

lemonade

1

bottle

sparkling wine

*see note for non-alcoholic option

1/2

cup

Simple Syrup

1/4

cup

mint leaves
Instructions
Combine lemonade, sparkling wine (or sparking water) and simple syrup in a pitcher, stirring well.

Add fruit and mint leaves, filling to the top with ice.

Serve immediately.

If you've tried this recipe, come back and let us know how it was!
Recipe Notes
Instead of sparkling wine, substitute 3 cups of sparkling water. Even try some fun flavors like strawberry, lemon or lime!
Nutrition Facts
Sparkling Peach Sangria
Amount Per Serving
Calories 241
% Daily Value*
Sodium 33mg 1%
Potassium 282mg 8%
Total Carbohydrates 47g 16%
Protein 1g 2%
* Percent Daily Values are based on a 2000 calorie diet.
Which magazine do you like to read while enjoying some "Me Time"; PEOPLE, InStyle, Style Watch®, Real Simple®, Sunset, or Southern Living®? Why?