This Bailey's Irish Cream Coffee is an absolute treat! Great for breakfast, brunch, or to sip in the evening. It is one of my new favorite ways to use Bailey's Irish Cream.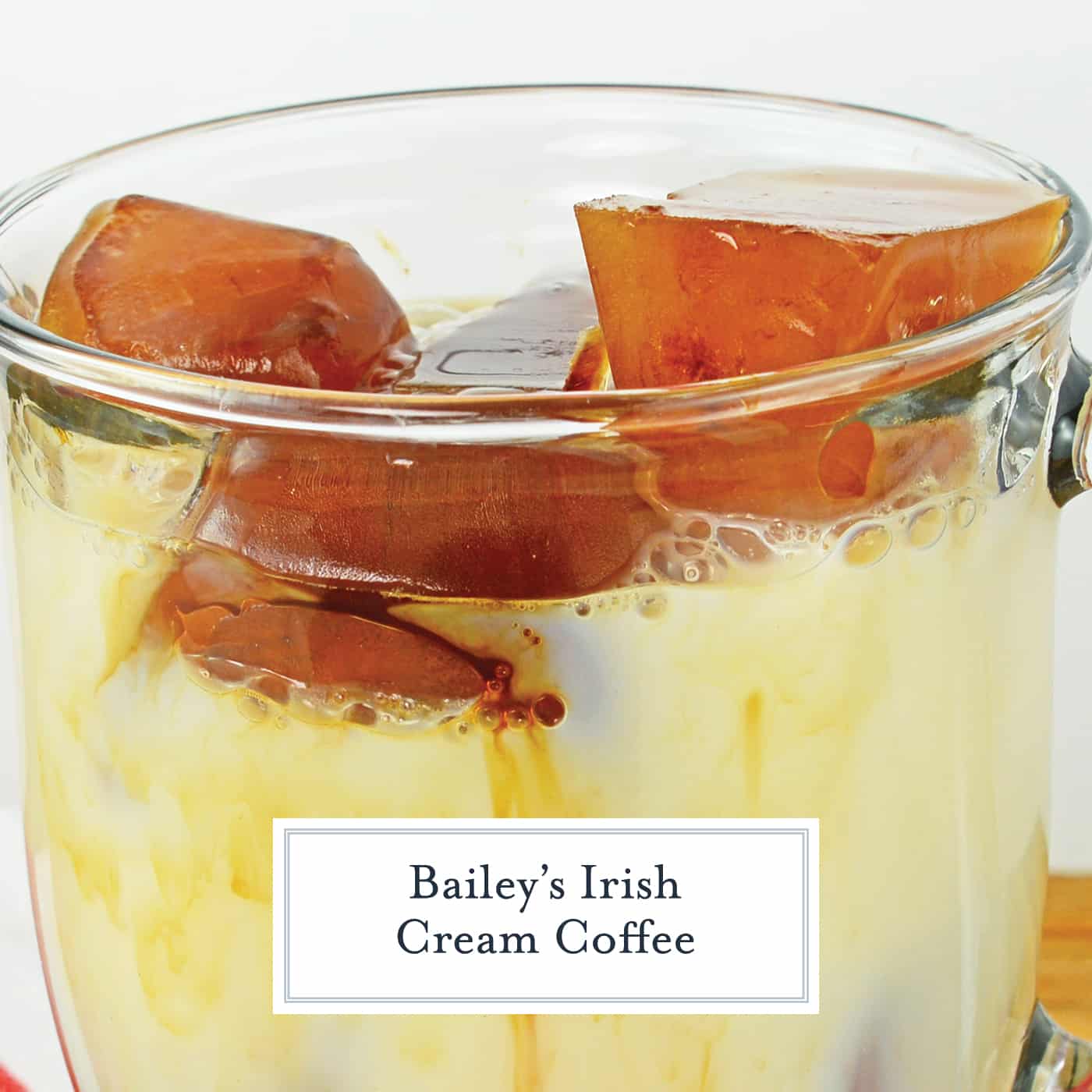 Bailey's Irish Cream Coffee is a sweet, comforting coffee cocktail. With only 3 ingredients, it's simple and easy to make. Perfect for brunch with friends or as an after-dinner drink!
Are you a morning person? Sometimes I am, sometimes I'm not. Sometimes I wake up ready to conquer the world and other days I just want to roll back over and go back to sleep. My guess is that everyone can relate.
It is those days that I am entertaining that sometimes have me overwhelmed by 8am. You are running behind and nothing is going the way it's supposed to and you're already wishing you had done more to prepare.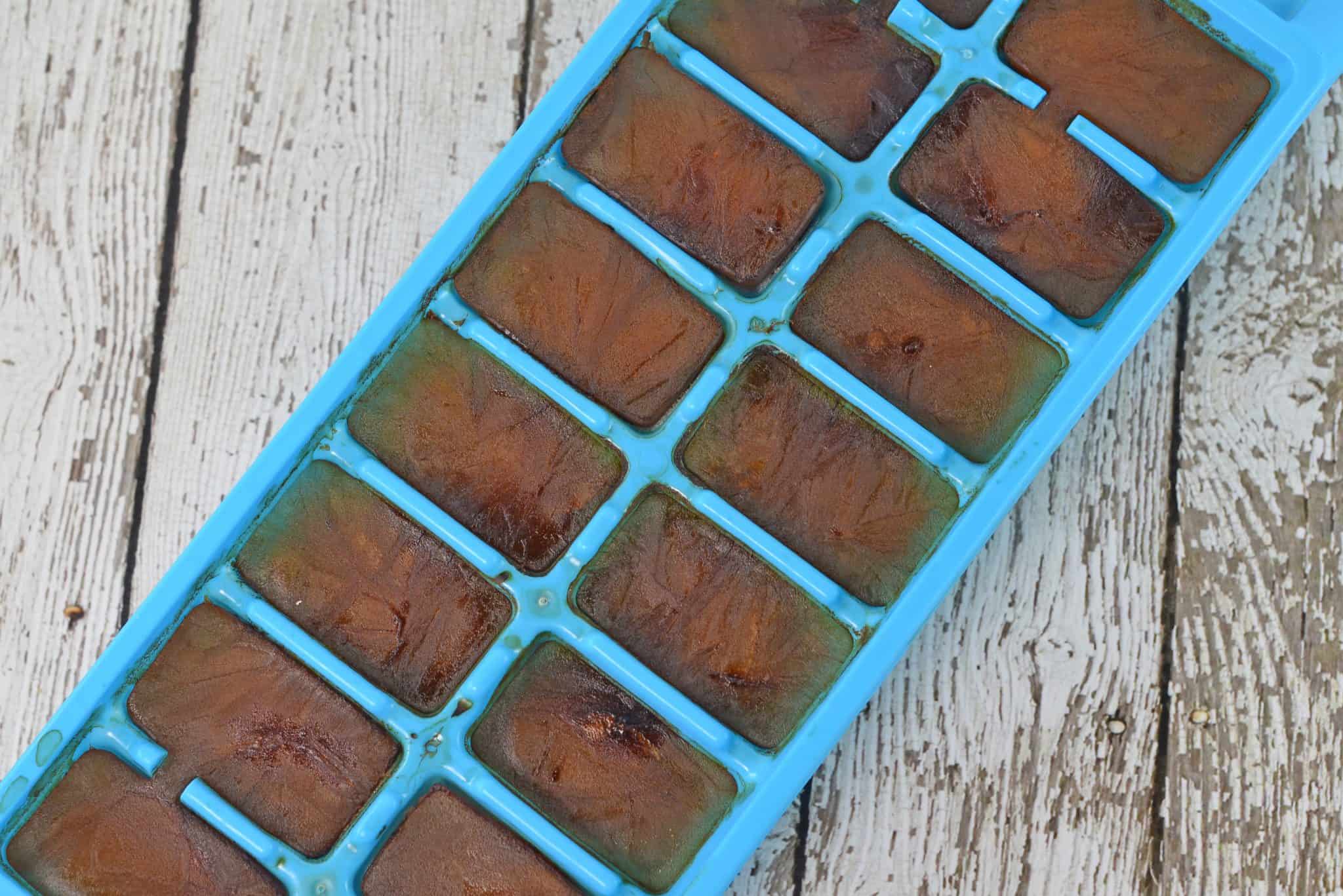 Well, with this Bailey's Irish Cream Coffee, you don't have to stress. In fact, it will help alleviate those stressful thoughts because it is so ding dang easy. It takes care of the coffee and the cocktails whether it is brunch or a little nip after dinner.
Irish cream is a cream-based liqueur (alcohol with added sweetness or sugar as well as flavors) flavored with Irish whiskey and cocoa.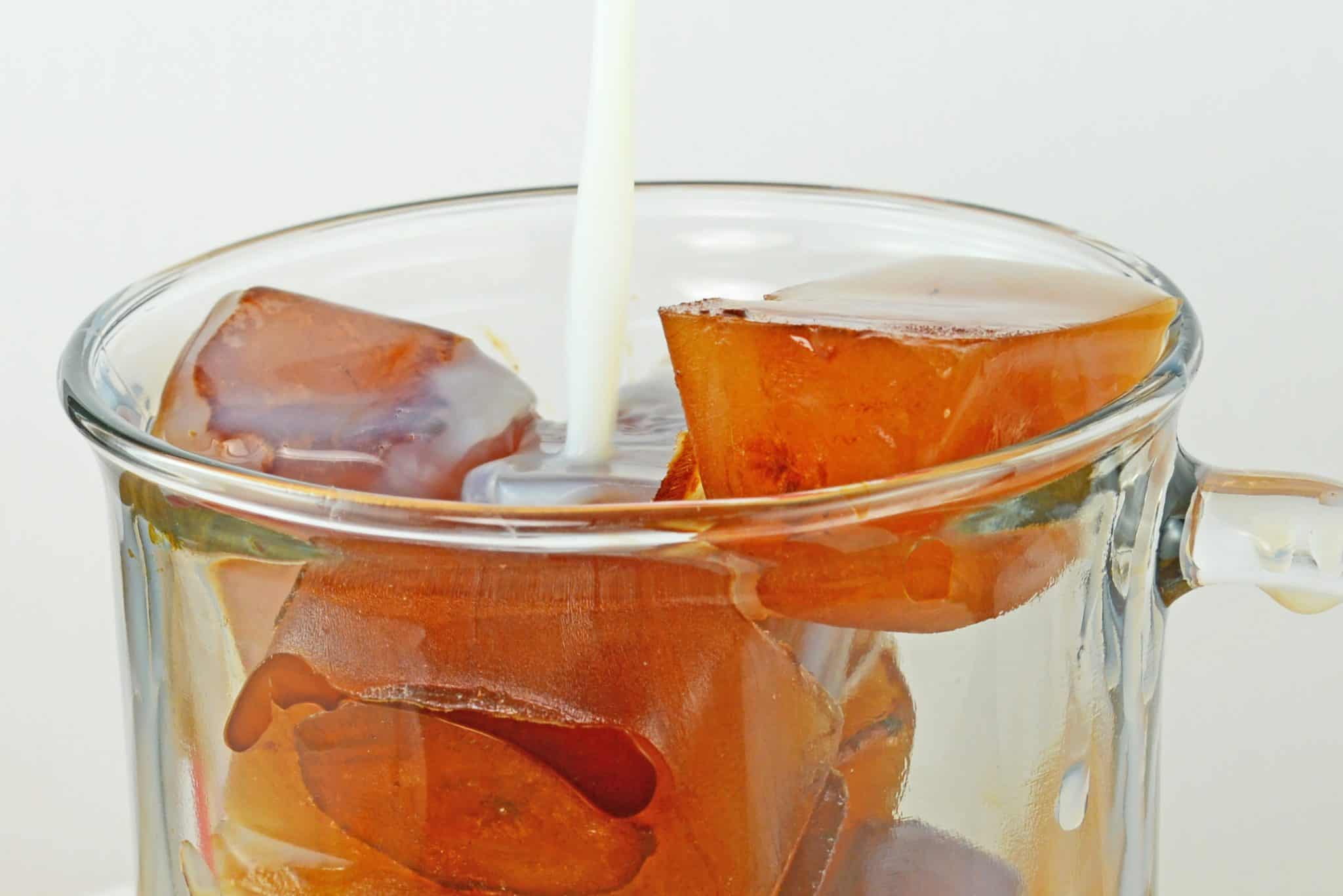 As with most Bailey's Irish Cream drinks, this one tends to be a bit on the sweeter side. I use the black coffee ice cubes to counteract some of that sweetness. You can add more or less depending on what you and your guests would prefer.
If you wanted something extra strong, you could make the ice cubes with cold-brewed coffee or even espresso. It is a choose your own caffeine adventure.
Unless you're one those people who drink iced coffees that are 3 parts milk to 1 part coffee, with some extra cream and sugar. 😉 If that's the case, you are just a-okay.
To make this coffee cocktail even more flavorful, feel free to use flavored coffee. I think vanilla or hazelnut with taste delicious in this Irish cream drink!
While I don't condone drinking in the morning on the regular, I do think that one of these is perfectly acceptable on most days. Bailey's Irish Cream Coffee is the ultimate brunch coffee cocktail, a lovely caffeine-infused alternative to a mimosa.
Not into having this in the AM? Make it in the evening to go along with dessert or to just be dessert. The rich, comforting flavor of the Irish cream makes this a great holiday coffee cocktail!
This Irish cream drink uses coffee ice cubes so it is definitely something that you do need to plan for in advance. On the other hand, you can always just keep some coffee ice cubes in your freezer for when the desire strikes.
Coffee ice cubes are also a great way to avoid watered-down iced coffee in general. Also, consider making your own Homemade Vanilla Coffee Creamer!
Here are a few easy coffee cake recipes to serve with your Bailey's Irish Cream Coffee: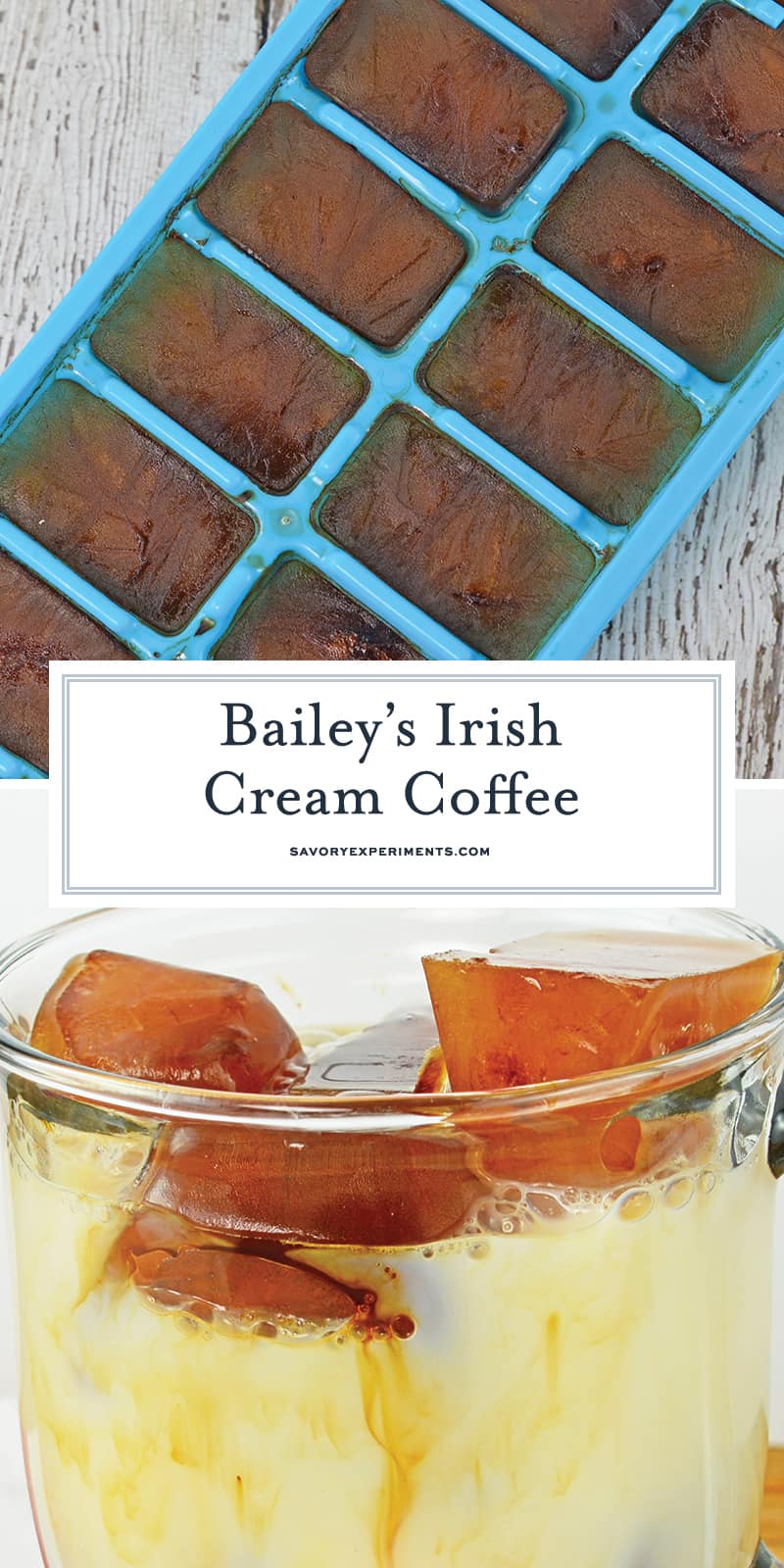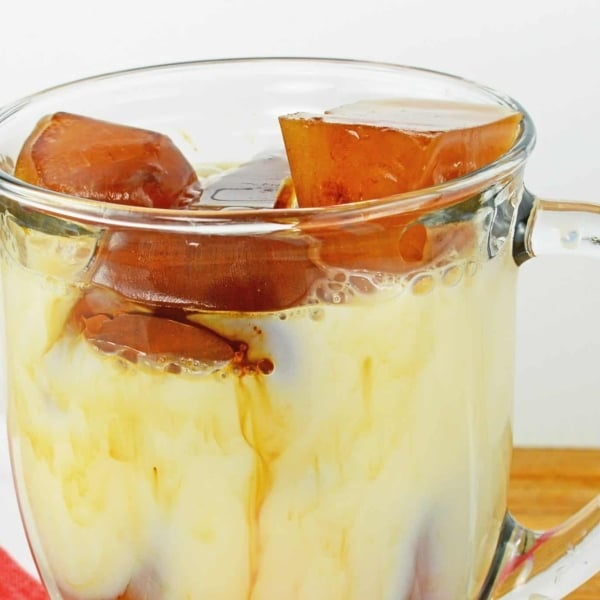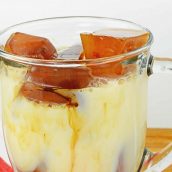 Bailey's Irish Cream Coffee
Bailey's Irish Cream Coffee is sweet and comforting Irish cream drink recipe. This coffee cocktail perfect for busy mornings or brunch year-round.
Ingredients
3

cups

coffee

1

cup

Bailey's Irish Cream

1

cup

skim milk
Instructions
Place brewed coffee into plastic ice cube trays. Freeze well.

When frozen, fill four glasses to the top with coffee ice cubes.

Evenly divide skim milk and Bailey's Irish cream. Serve immediately.

If you've tried this recipe and enjoyed it, please come back and let us know!
Notes
You can use flavored coffee to add more flavorful.
Garnish with a maraschino cherries.
Nutrition
Calories:
215
kcal
,
Carbohydrates:
17
g
,
Protein:
4
g
,
Fat:
7
g
,
Saturated Fat:
4
g
,
Cholesterol:
1
mg
,
Sodium:
29
mg
,
Potassium:
182
mg
,
Sugar:
14
g
,
Vitamin A:
125
IU
,
Calcium:
78
mg