These are the perfect champagne cocktail for any occasion. They are bound to be a huge hit with any group. Who doesn't love a bright festive cocktail!?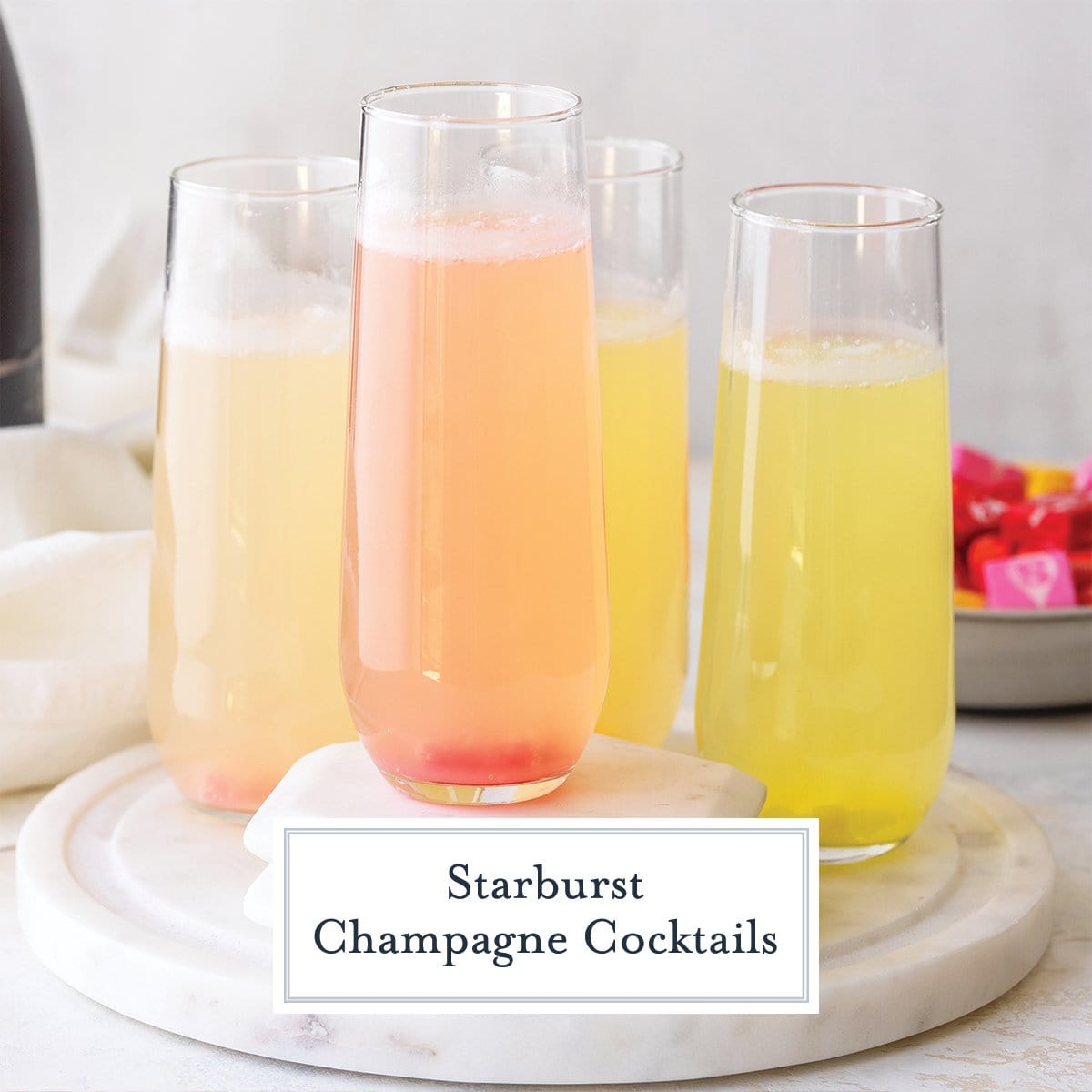 Champagne Cocktail
I love a good champagne cocktail. It is typically a mix of bubbly champagne, a little bit of sugar, and bitters. Delicious but also requires a bit of work. Last New Year's I was introduced to a new champagne drink: Starburst Champagne Cocktails and now I'm a little obsessed.
Imagine 25 adults shuffling around a house giddy about their orange, yellow, pink, and red bubbly. This will be the most fun you've had in a while!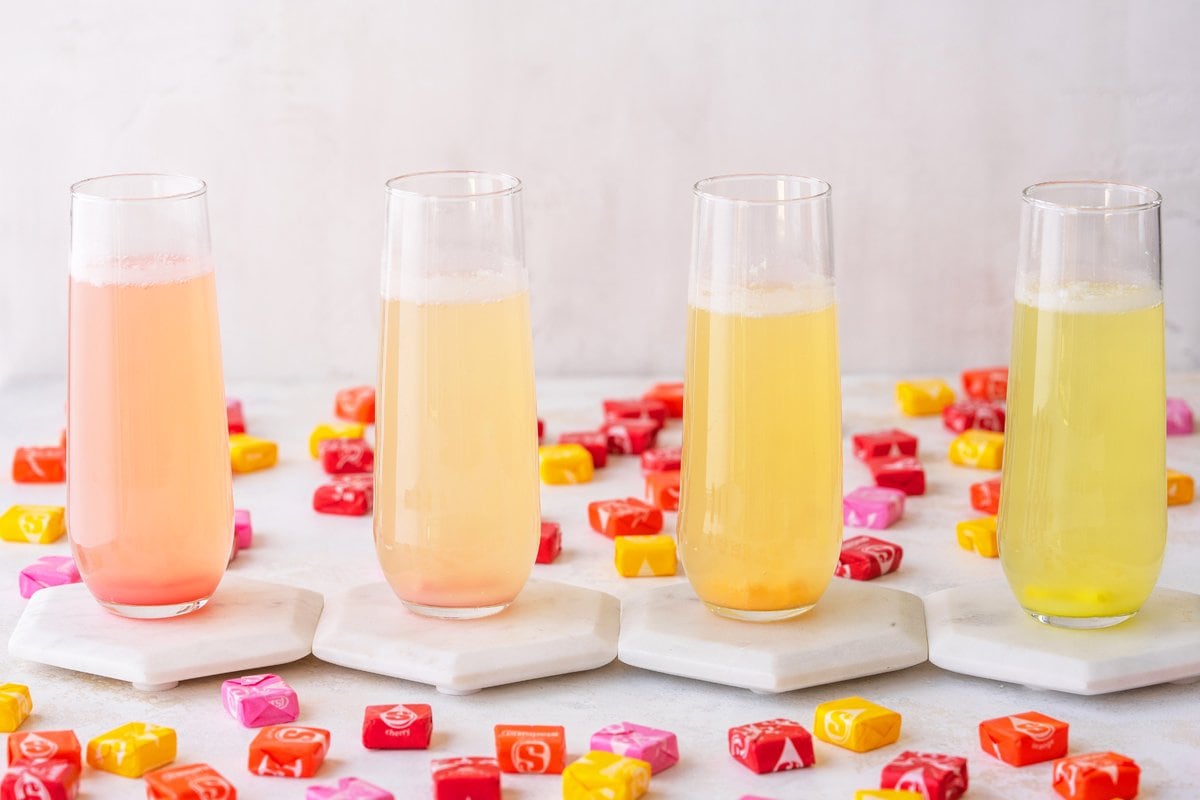 Apparently someone brought back this tradition from college. You know, when "the good stuff" was any stuff you can get your hands on. Much like dropping a Jolly Rancher in Zima.
Now that your palette has refined past Starburst shots, you can appreciate some of the better things, but the nostalgia attached to these can't be matched. And you don't need all the usual mixers; juices, simple syrup or sweet and sour mix.
What You'll Need
Starburst drinks are a great compromise for everyone's palette. Not too sweet with a touch of tropical fruit flavor. This nice effervescent champagne or sparkling wine and Starburst combo, this is just the ticket.
When it comes to buying your bubbles, you don't have to go too crazy. Because you are enjoying it on its own, it is my opinion that you don't have to buy the highest-end bottle you can find. I would find something in the middle of the road and if you are unsure, just ask the person at your local shop.
As for the candy, just pick your favorite flavor or even make unique pairings using two flavors! My favorite is a pink starburst.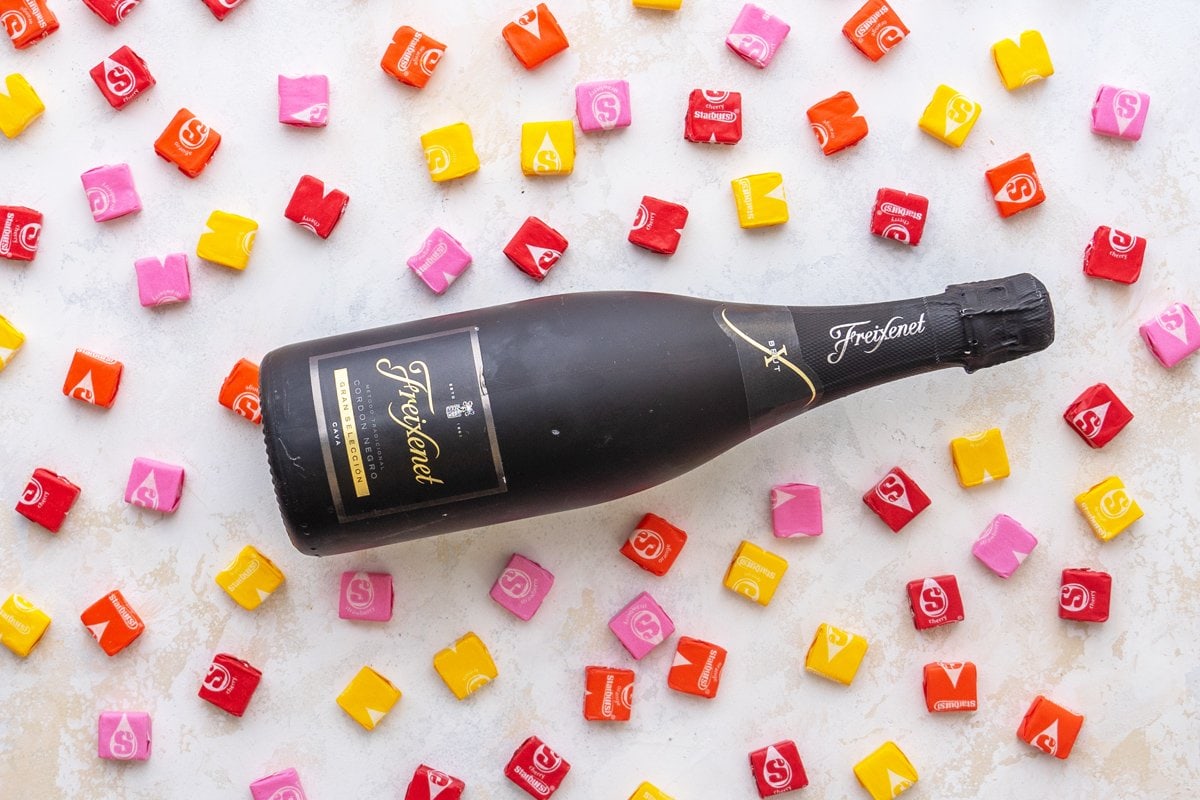 Kiddie Cocktails, Too
And it doesn't have to only be the adults who are getting in on the fun. No, I am not suggesting serving your children alcohol. When you pick up your bubbles, grab a bottle of sparkling cider as well.
In my book, that makes them perfect for New Year's Eve or Valentine's Day, Mother's Day Brunch or even a birthday. Wonderfully celebratory no matter the occasion.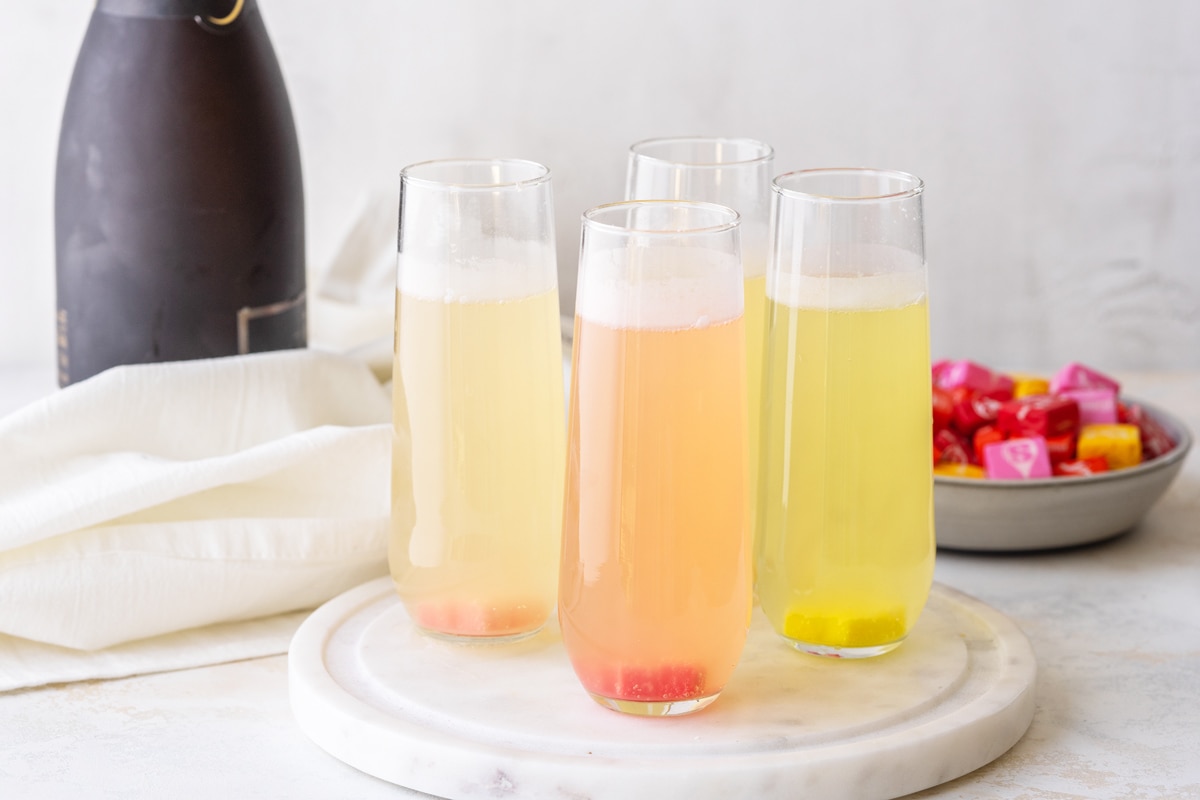 Have a bachelorette, bridal shower, or baby shower coming up? This is the drink for you. You can easily match the flavor of Starburst to your theme. Pink Champagne Cocktail for baby girls and blue for the boys or even match the theme colors of a wedding.
How to Make
Making them is easy!

Use your favorite sparkling wine, but don't get an expensive one. Something a little drier works best because Starburst candy are sweet in their own right.
Cut your favorite Starburst flavors into four smaller pieces. Any fruit chew will work.
Drop all 4 pieces into a champagne flute or other glass for serving and fill with sparkling wine or cider. Allow for it to sit for 4-5 minutes and the candy will start to dissolve and flavor the drink. You can drop them in whole, but it takes a long time to dissolve.
And there you go- bubbly cocktails with just a slight touch of sweet.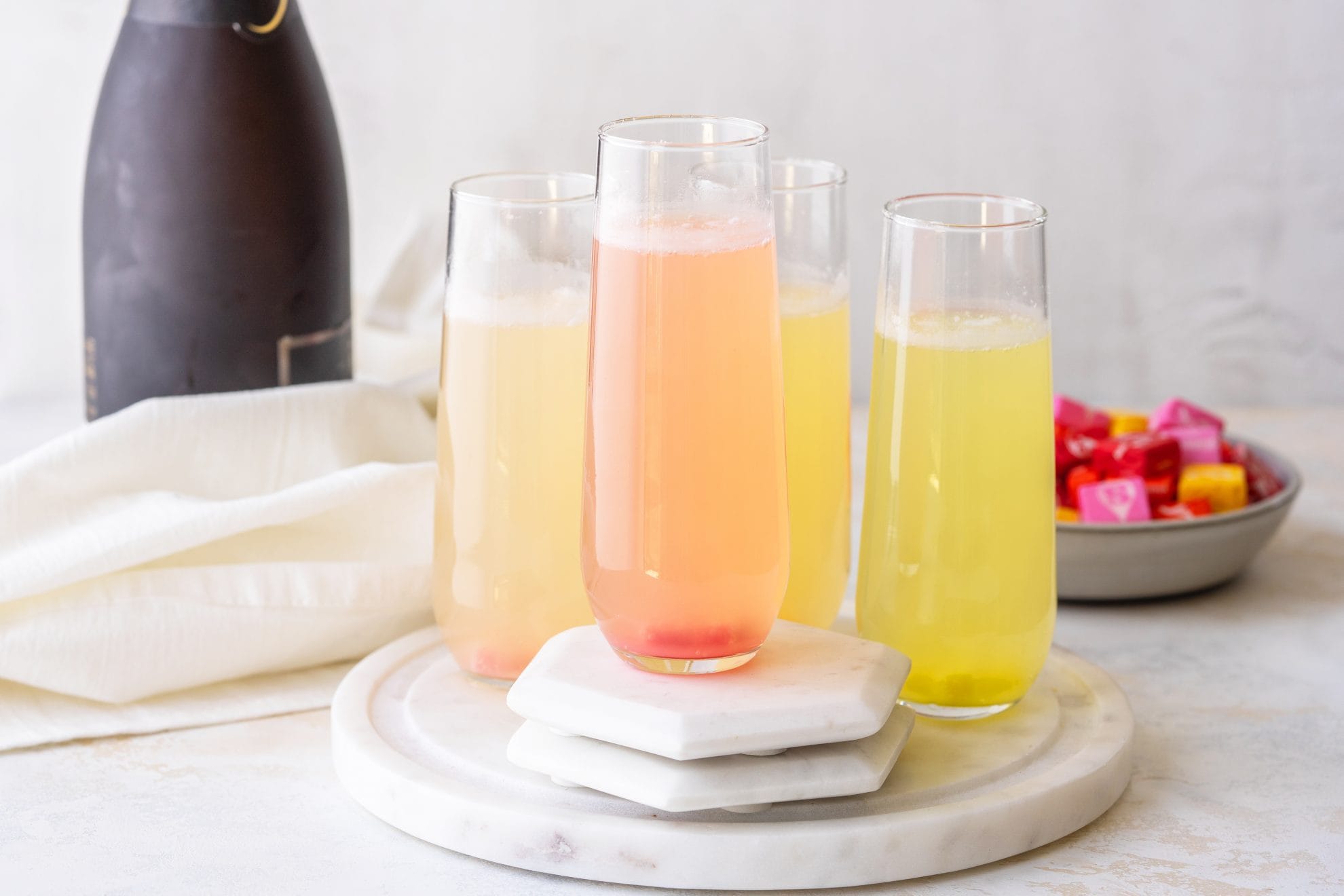 More Cocktail Ideas using Champagne
If you like these, then you also love Champagne Floats, Champagne Jello Shots or Sparkling Sangria. All of which you can also make with sparkling wine or sparkling cider. Scroll on down for party appetizer ideas perfect for pairing with your cocktails.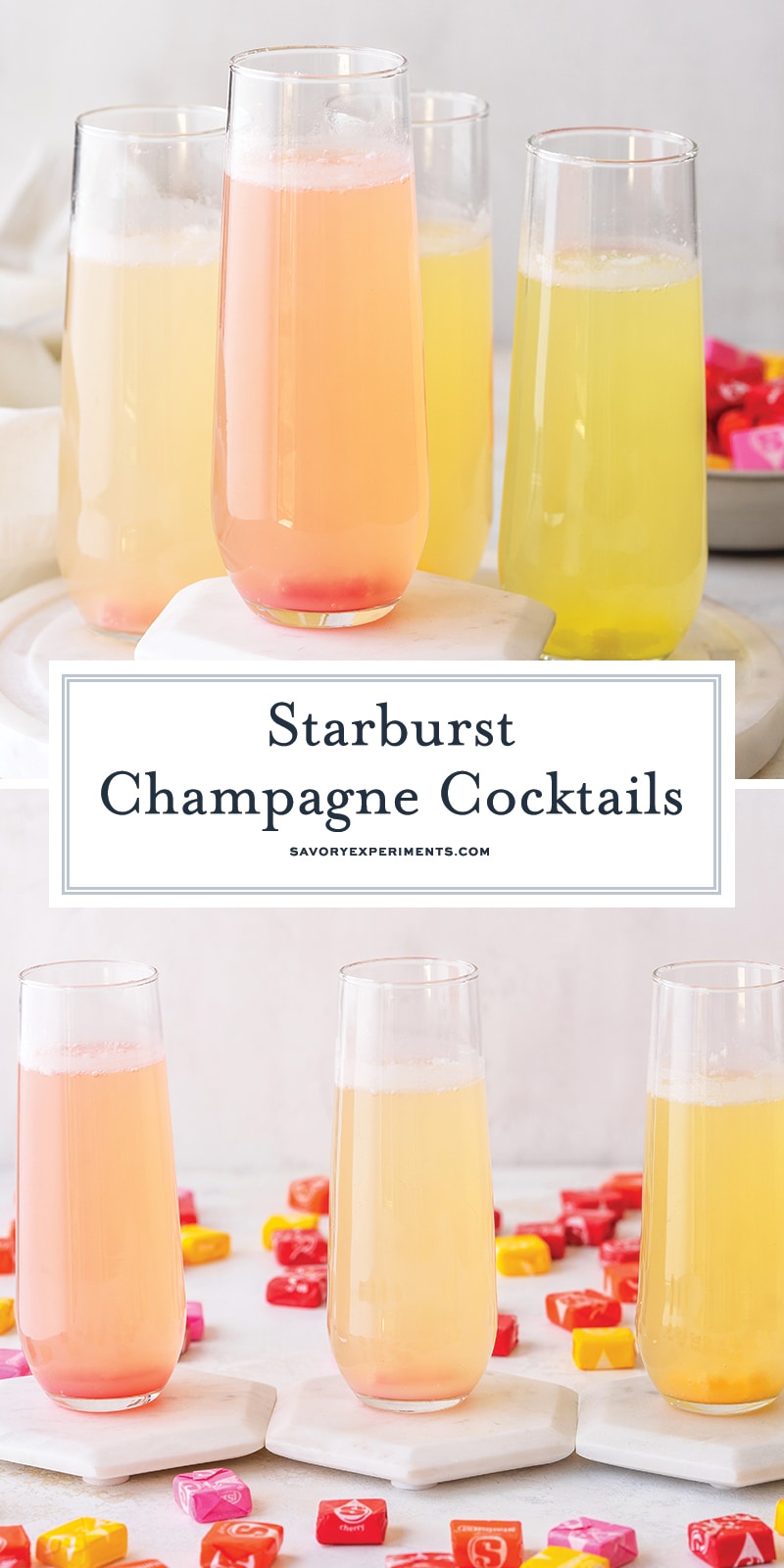 Easy Party Appetizers: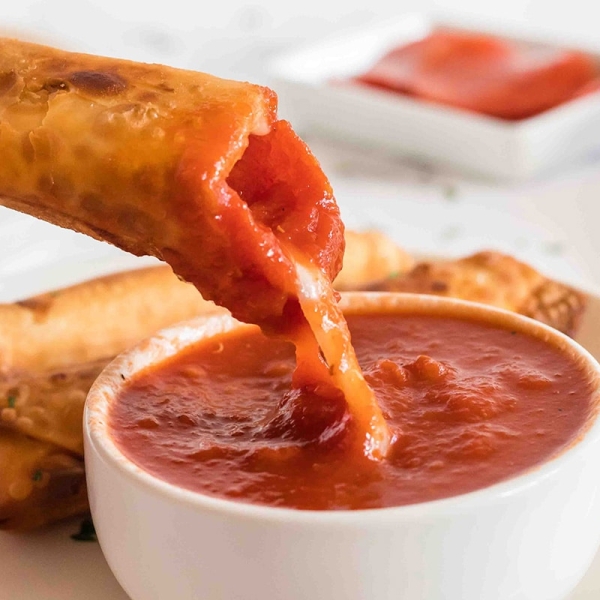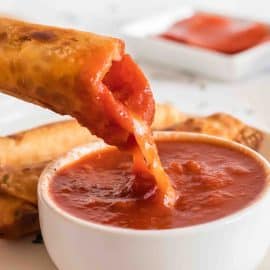 Pizza Logs
Crispy egg roll wrappers stuffed with gooey mozzarella cheese and zesty pepperoni, fried to a golden brown and dipped in marinara sauce.
See The Recipe!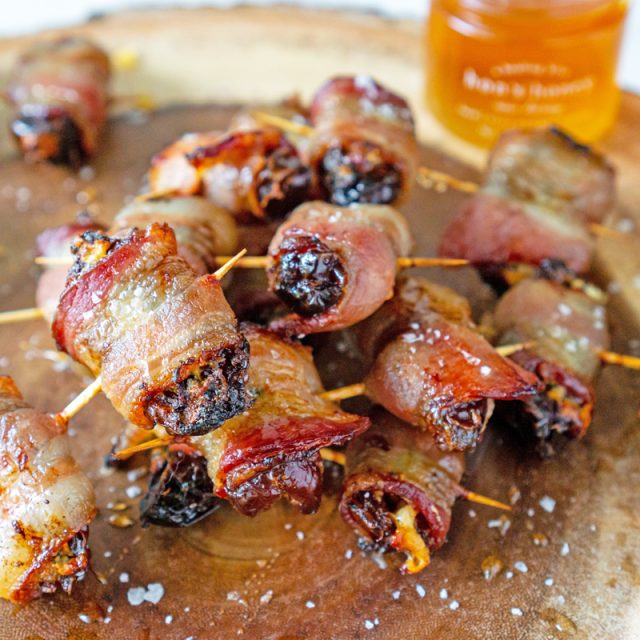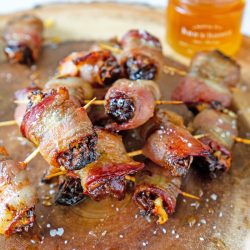 Bacon Wrapped Date Recipe
Bacon Wrapped Dates are an easy, 4 ingredient appetizer or snack. Sweet and salty, chewy and crispy- tender dates are stuffed with soft cheese and wrapped in crunchy bacon.
See The Recipe!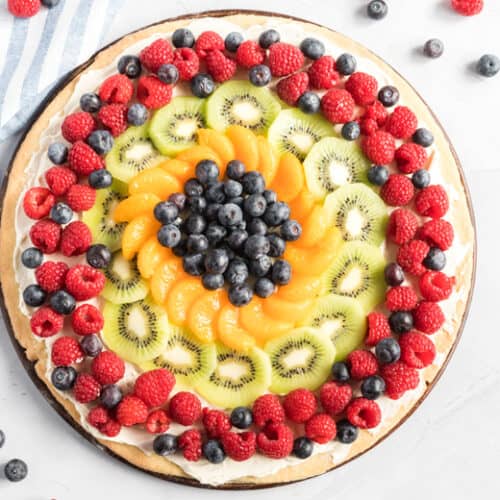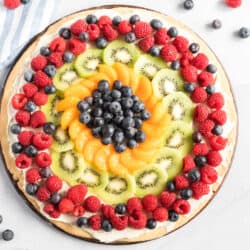 EASY Fruit Pizza
This Dessert Pizza with fresh fruit, cream cheese frosting and a crispy cookie base is a fun and tasty treat the whole family will go crazy for!
See The Recipe!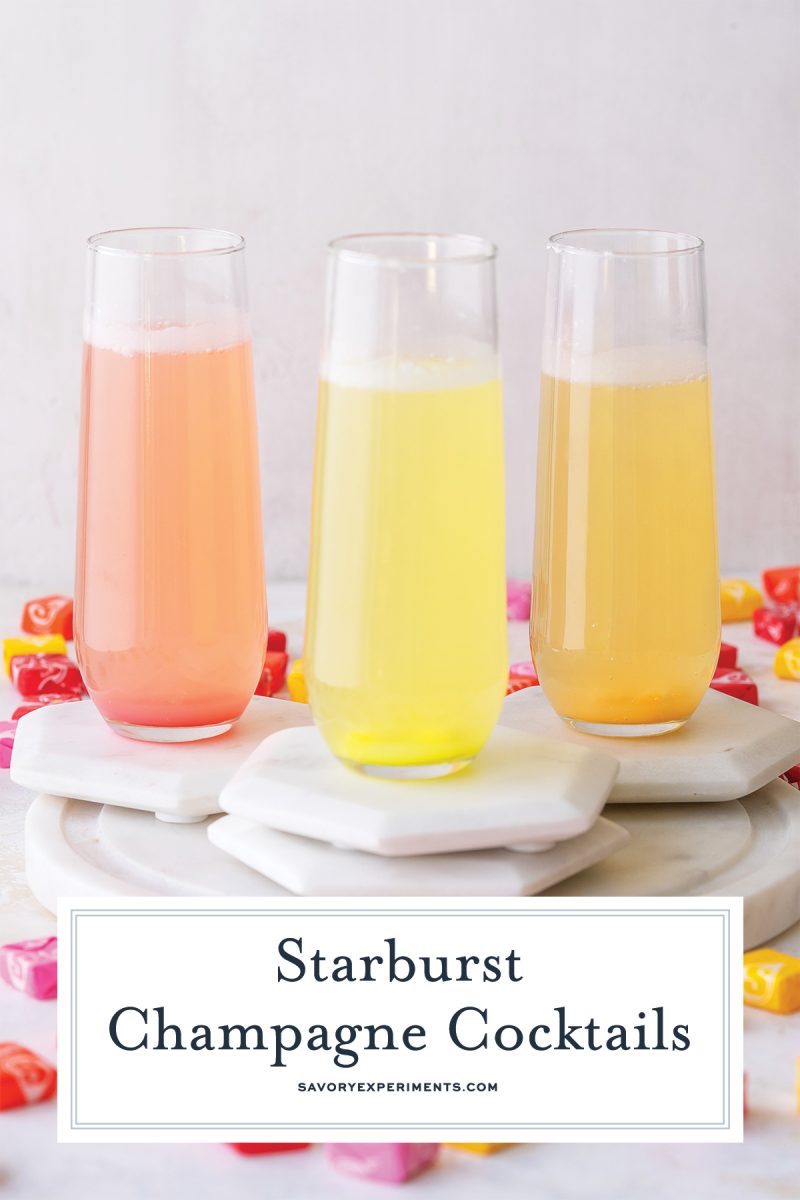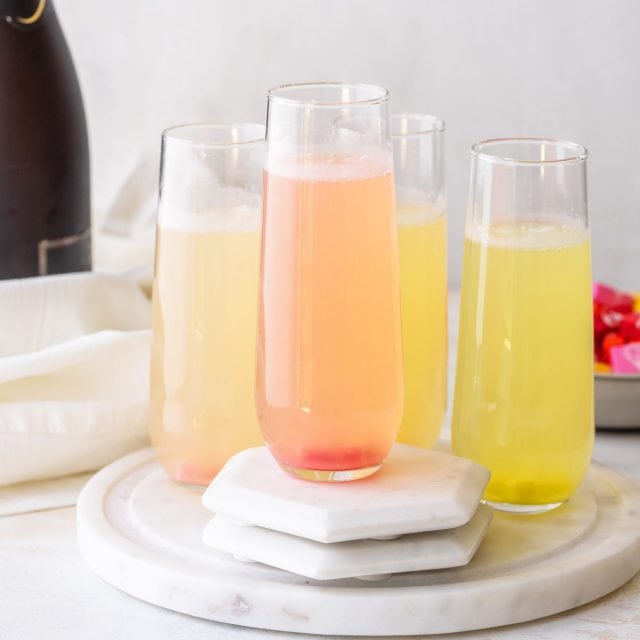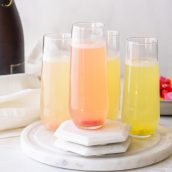 Starburst Champagne Cocktails
Champagne Cocktails using Starburst candy- bubbly with a hint of sweet flavor. Also makes the perfect kiddie cocktail using sparkling cider.
Ingredients
1

bottle

sparkling wine or cider

8

Starburst Candys
Instructions
Cut each Starburst into 4 pieces.

Place 4 pieces of Starburst candy in each glass and pour sparkling wine over. Wait 4-5 minutes to let it dissolve and flavors develop.

If you've tried this recipe, let us know how it was in the comments or ratings.
Nutrition
Calories:
131
kcal
,
Carbohydrates:
6
g
,
Sodium:
15
mg
,
Potassium:
199
mg
,
Sugar:
5
g
,
Vitamin C:
3
mg
,
Calcium:
20
mg
,
Iron:
0.9
mg