Who doesn't love a good sangria recipe? It's one of those things where if someone claims to be "the best", I'd be weary. There are a MILLION really, really good sangria varieties out there.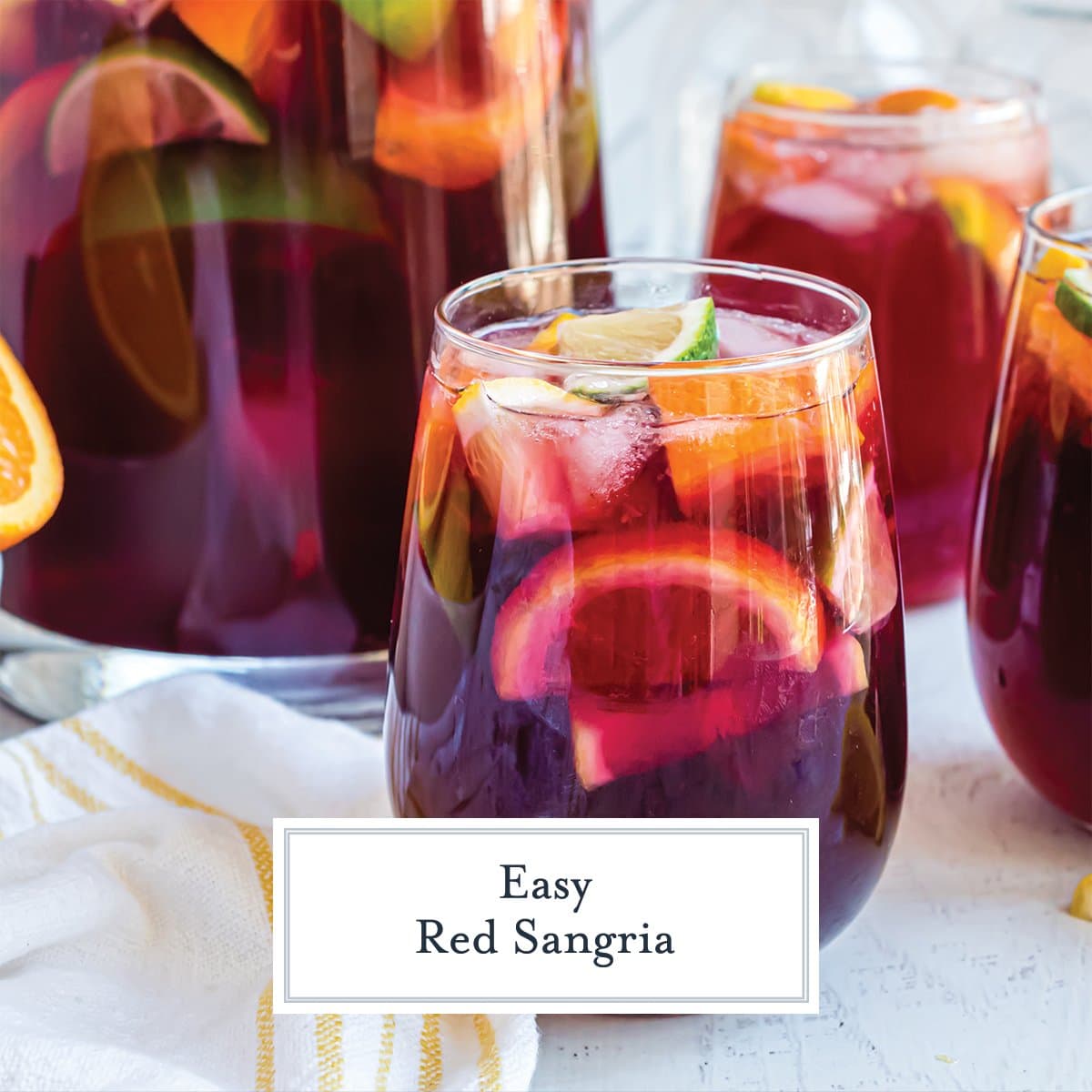 If I told you where this easy sangria recipe came from you probably wouldn't believe me, so I will keep it a secret, but I got it from a well known restaurant I worked at in college.
There might be a handful of my readers that may recognize it (with a couple of alterations through the years). It is easy, tasty and actually fairly cheap to make in large volumes, so it is a keeper! It's perfect on a hot summer day when a luke warm glass of red wine seems little heavy.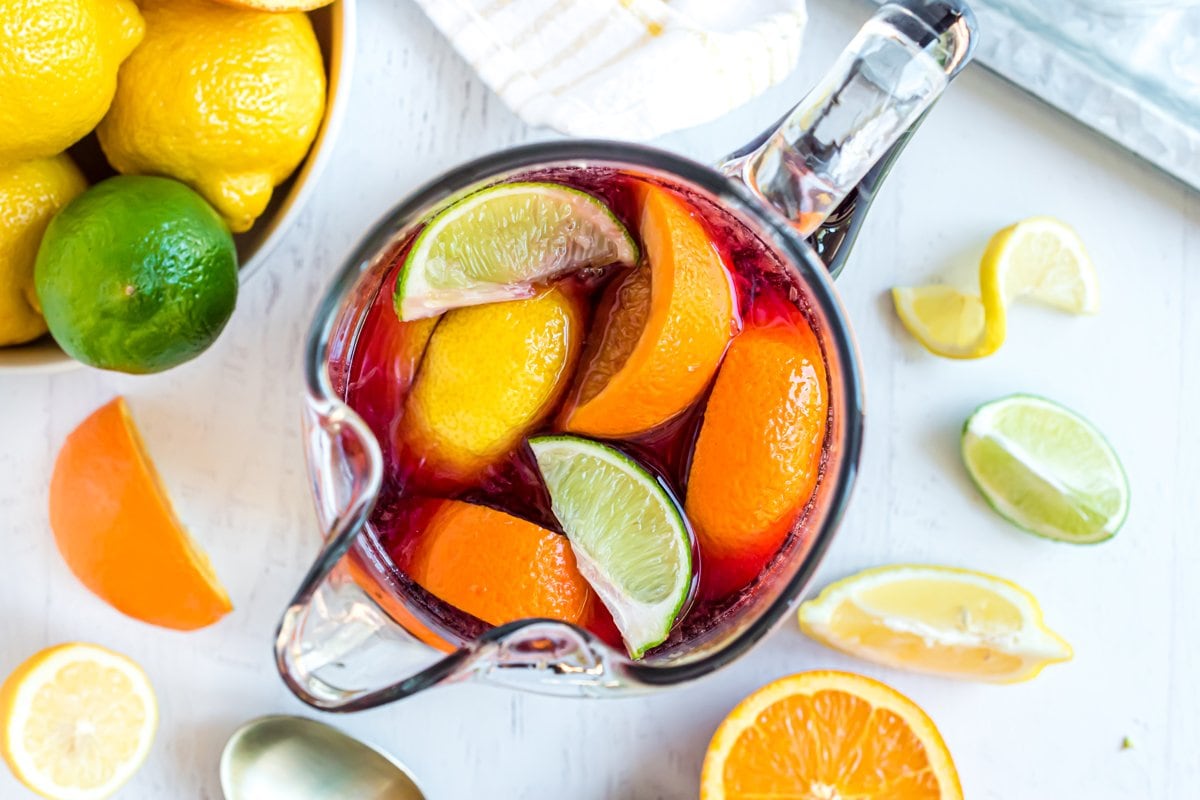 What is Sangria?
It hails from Portugal and Spain, but has become popular all over the world and is now commonly served in Mexican restaurants as well.
Red, white and sparkling wines are all acceptable as the base and from there a variety of other mix-ins make each batch a custom creation. Sangria usually also boosts fresh seasonal fruit. With so many options for wine and fruit, you can see how the possibilities are endless.
What's in Sangria
Now is where the fun starts because the add-ins are what makes sangria recipes so fun! My recipe includes these basic ingredients:
Bottle of Wine
Lemon juice, lime juice & navel orange juice (fruit juice)
Lemonade
Fruit punch (I know, I know, don't shoot the messenger, it is good!)
Lemon-lime soda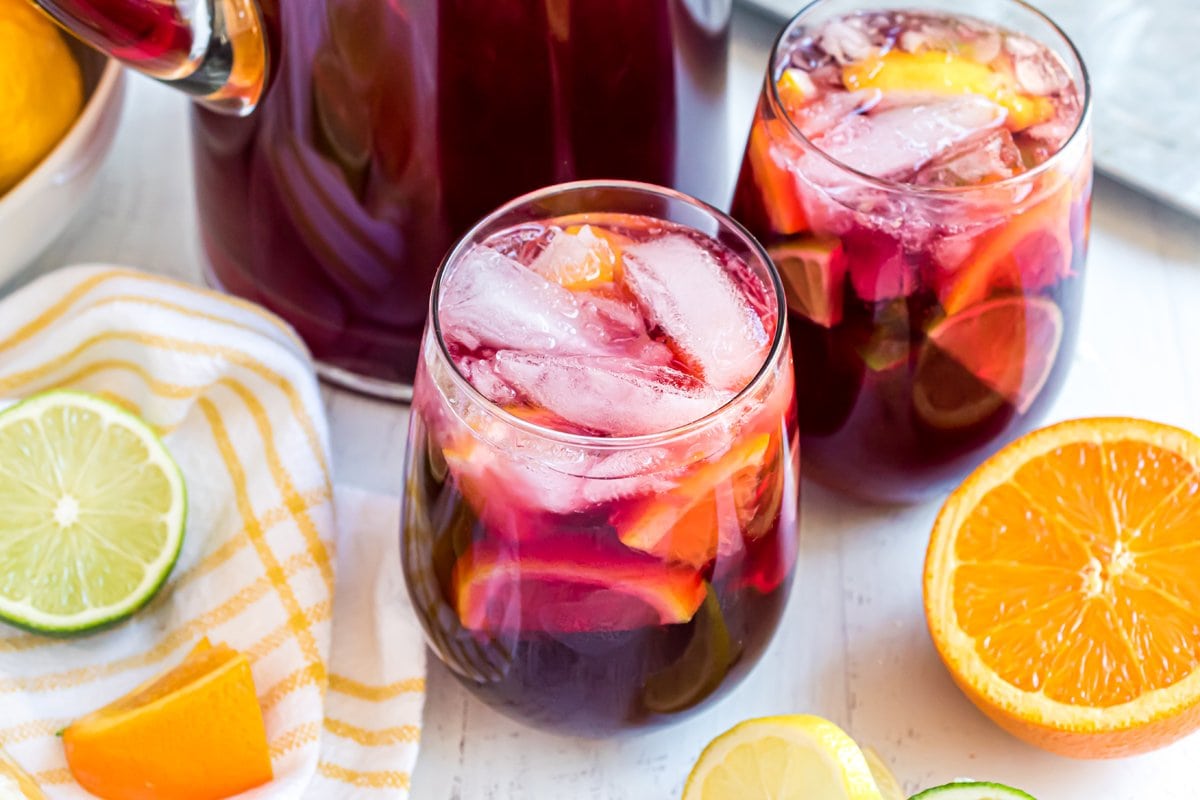 But other popular versions also inlcude:
Orange juice
Seltzer
Brandy
Triple Sec
Orange liqueur
Whiskey
White sugar or brown sugar
Cinnamon stick
Simple Syrup
Maple Syrup
Ginger Ale
Club soda
Sparkling Water
Star anise
Grand Marnier
Star anise pods
What Is the Difference Between White Sangria and Red Sangria?
White sangria is made with white wine, such as Sauvignon Blanc or Chardonnay, and typically incorporates fruits like apples, peaches, and citrus.
On the other hand, red sangria is made with red wine, such as Cabernet Sauvignon, Lambrusco or Merlot, and often includes fruits like oranges, strawberries, and cherries, giving it a richer and more robust flavor profile.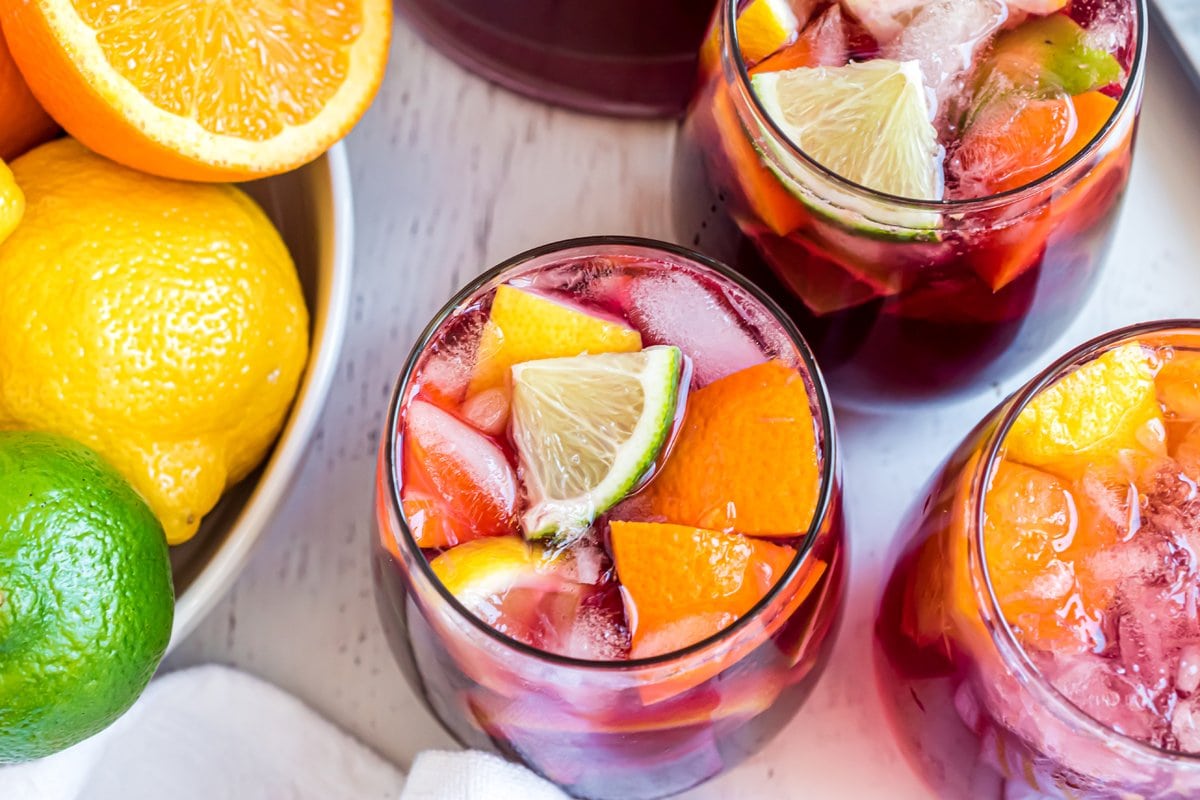 How to Make Sangria
Making your batch of sangria will be the easy part! One thing most sangrias have in common is that they aren't great made ahead of time, the wine and bubbles from carbonated ingredients will fade and the fruit will start to look frumpy. Yes, I just called fruit frumpy.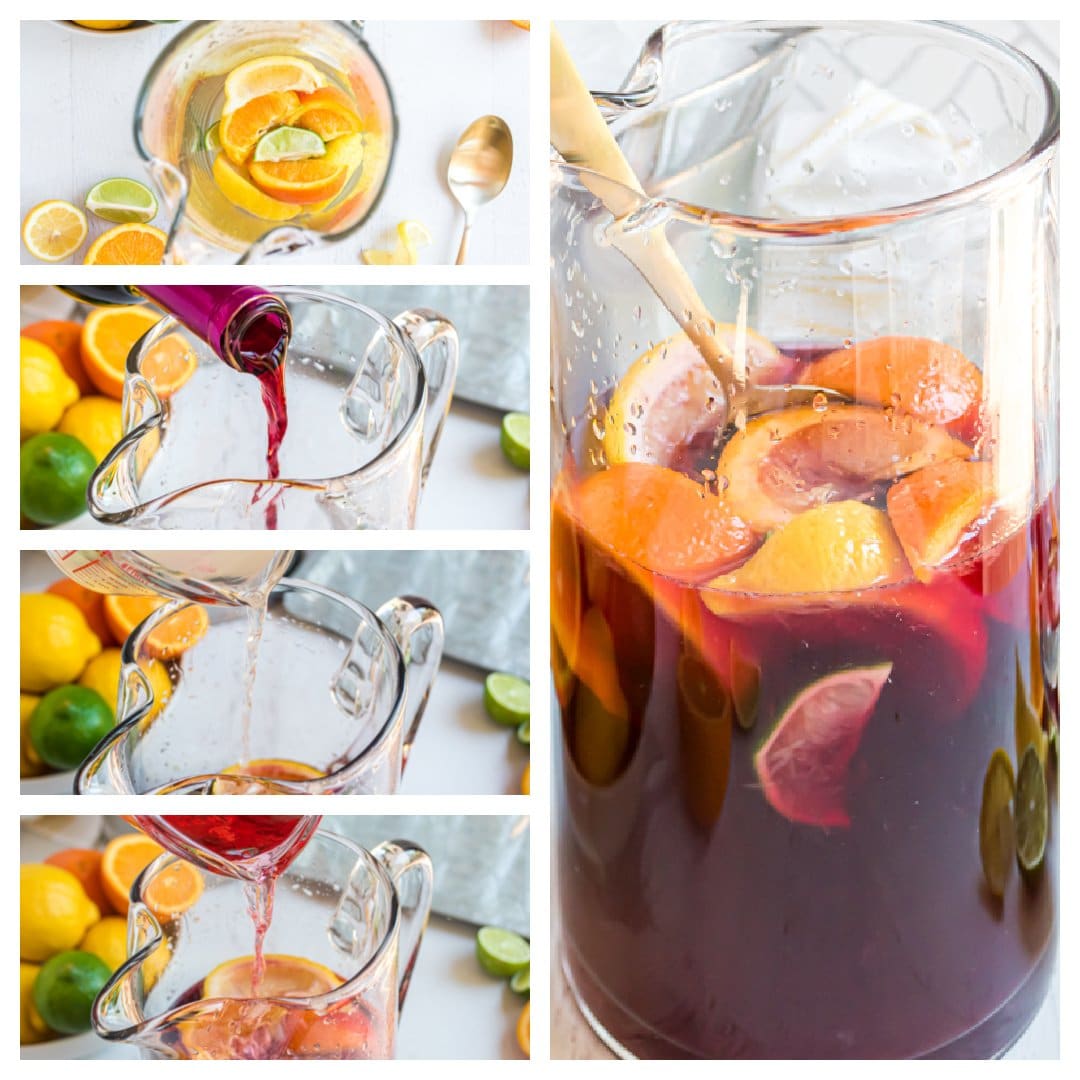 The goods news is that they are fairly simple and shouldn't take much time to whip up!
Juice the lemon, lime and orange wedges into a large pitcher (see suggestions on keeping it cold below).
Add lemonade, fruit punch and sparkling water.
Add wine, pouring in slowly to not allow the carbonation to bubble over.
Stir to combine and serve over ice.
How to Keep Sangria Cold
If you are in my house, it goes so fast that keeping it cold isn't really an issue. And typically speaking, we aren't akin to keeping red wine chilled at all, but Red Sangria is served year round and chilled. There are several options.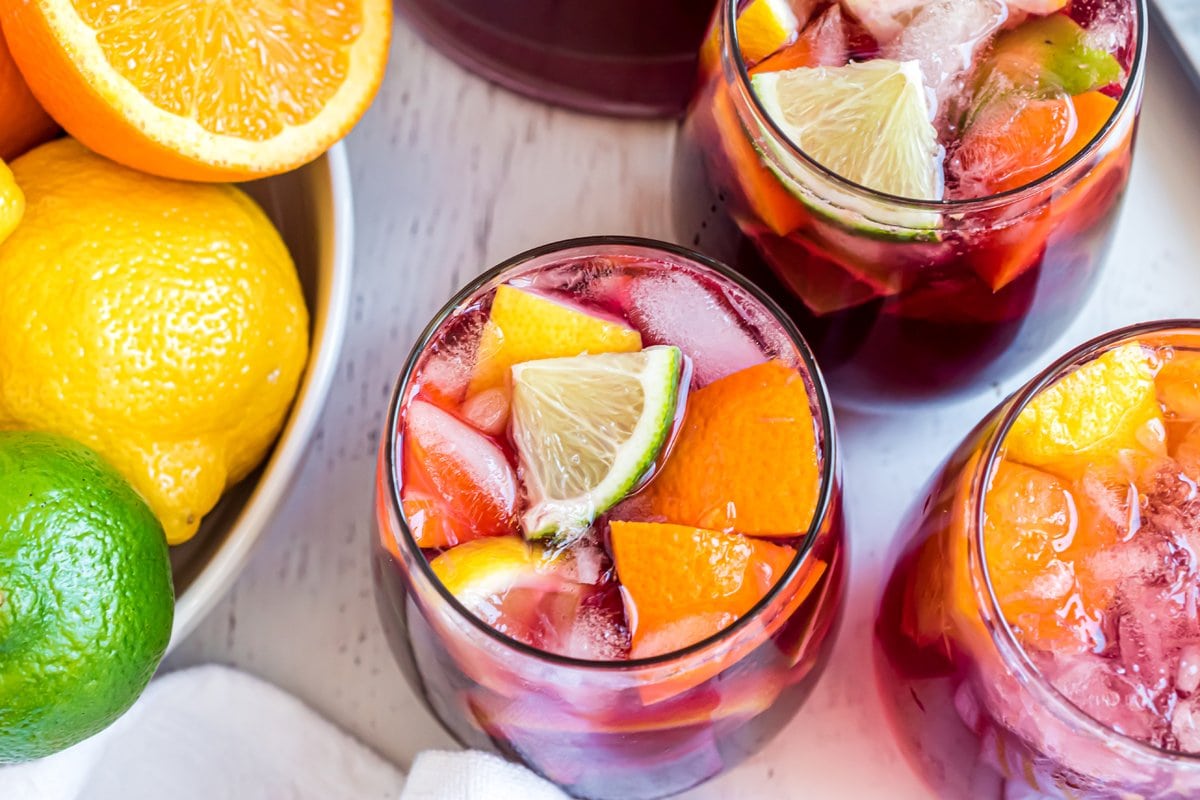 Ice Bucket– just like champagne, you can put your pitcher or carafe of sangria right on ice in a bucket.
Ice in the Pitcher– This one is the easiest, but as you can imagine, ice cubes can also water down the wine cocktail if you don't drink it fast enough.
Craft Ice– Of course you can make it into fun shapes, but I'm suggesting that you freeze sprite, fruit punch or lemonade in the cheap ice trays. Use these to keep it cold in a glass or the pitcher and never have to worry about watering it down! I do suggest using silicone because they are easier to get ice out of and clean.
Ice in a Glass- Instead of putting ice into the pitcher, just swap out fresh ice in individual glasses.
Best Wine for Sangria
There is no such thing as "sangria wine", but it is sometimes called wine punch. As you might be able to surmise, sangrias typically use a sweeter wine and similarly sweet ingredients. For this reason, I like using a Lambrusco or another fruity red wine for the best sangria.
If you like a dry red wine, use a dry. Just use an inexpensive wine. Wink, wink.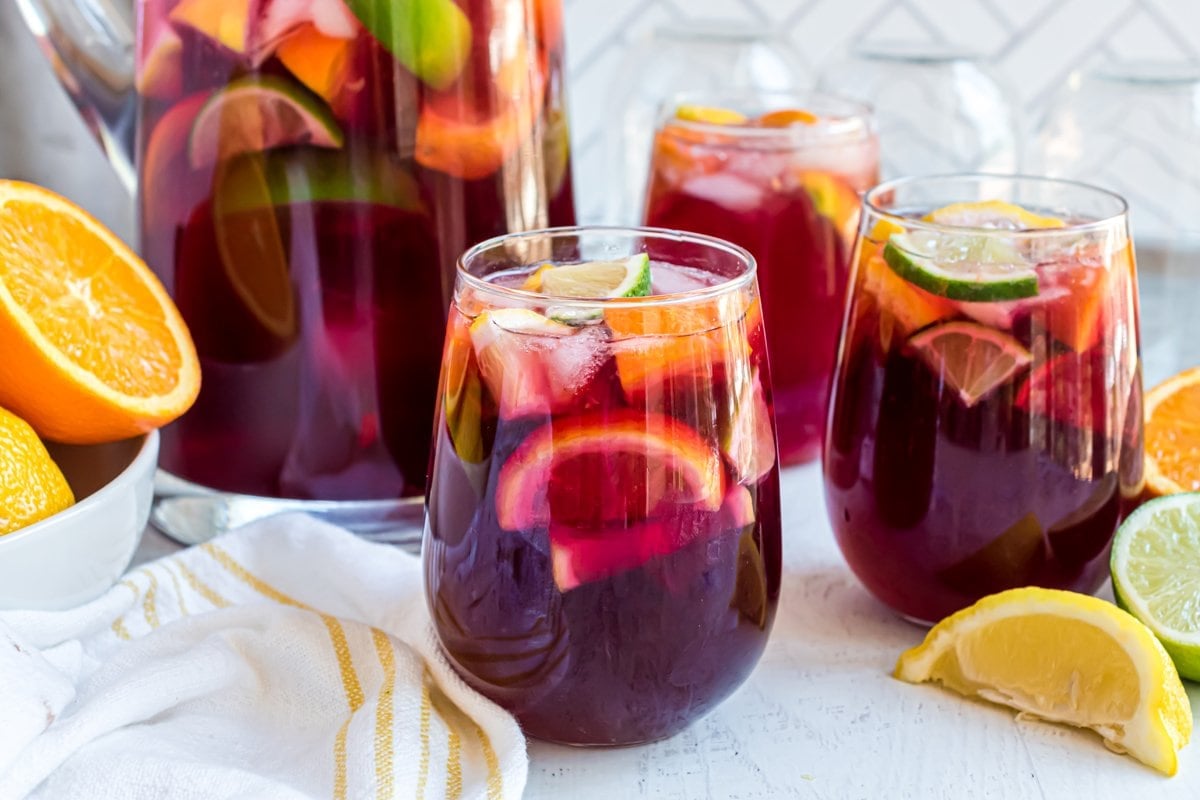 Lambrusco is actually an Italian wine made from lambrusco grapes and is typically sweet and dry. The type of wine you use is purely personal preference, here are some other favorites. Remember, this is for red sangria recipe, so I've only included red wines, just ask for a sweeter one at the store. You can also request a Spanish red wine and call it a day.
Zinfandel
Merlot
Malbec
Cabernet Sauvignon
Pinot Noir
Sangria Fruit
Just like wine and add-ins, the type of fresh fruit you use is up to you! I was aiming for a citrus blend and since they are all rind fruits, probably won't be suitable for eating at the end. I do enjoy popping a boozy berry after I'm done with my glass.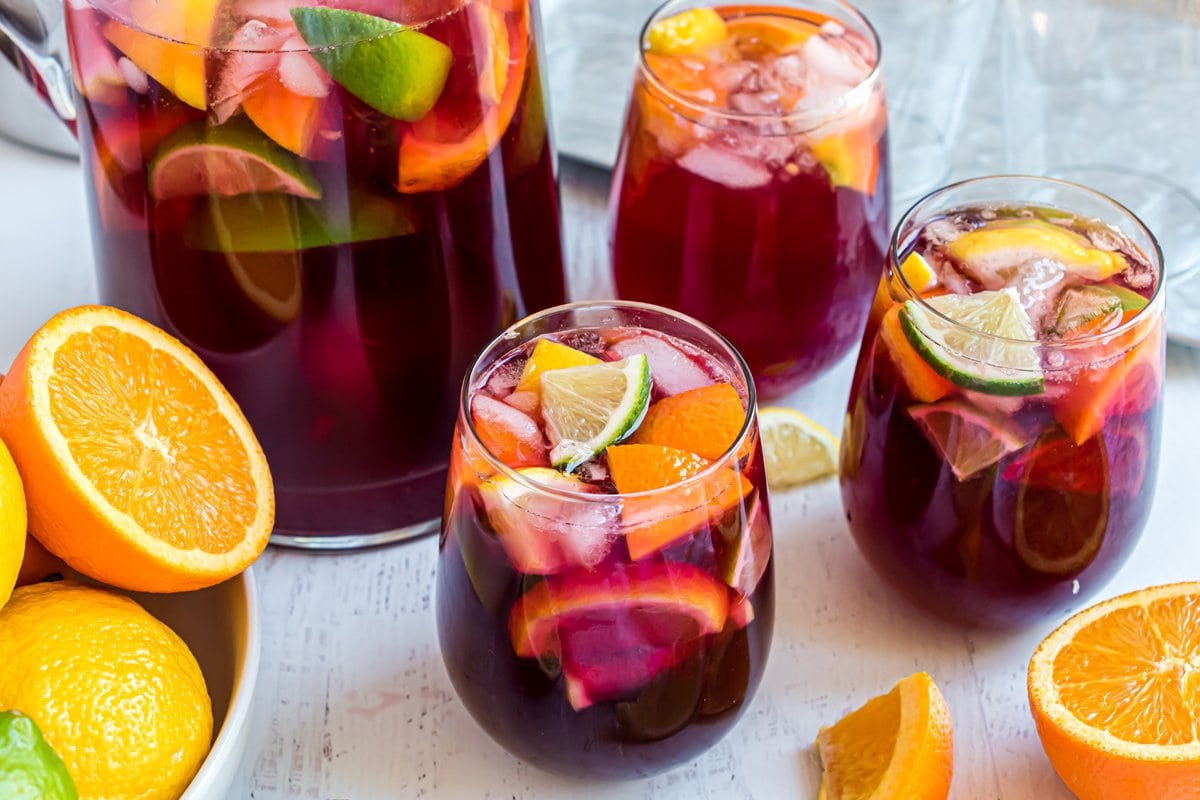 Some fruits aren't ideal for sitting in a fruity wine bath. Here are our favorites, feel free to customize. You can also use whole spices.
Pear
Watermelon
Grape
Red Apples and Green Apples
Peach
Plum
Strawberry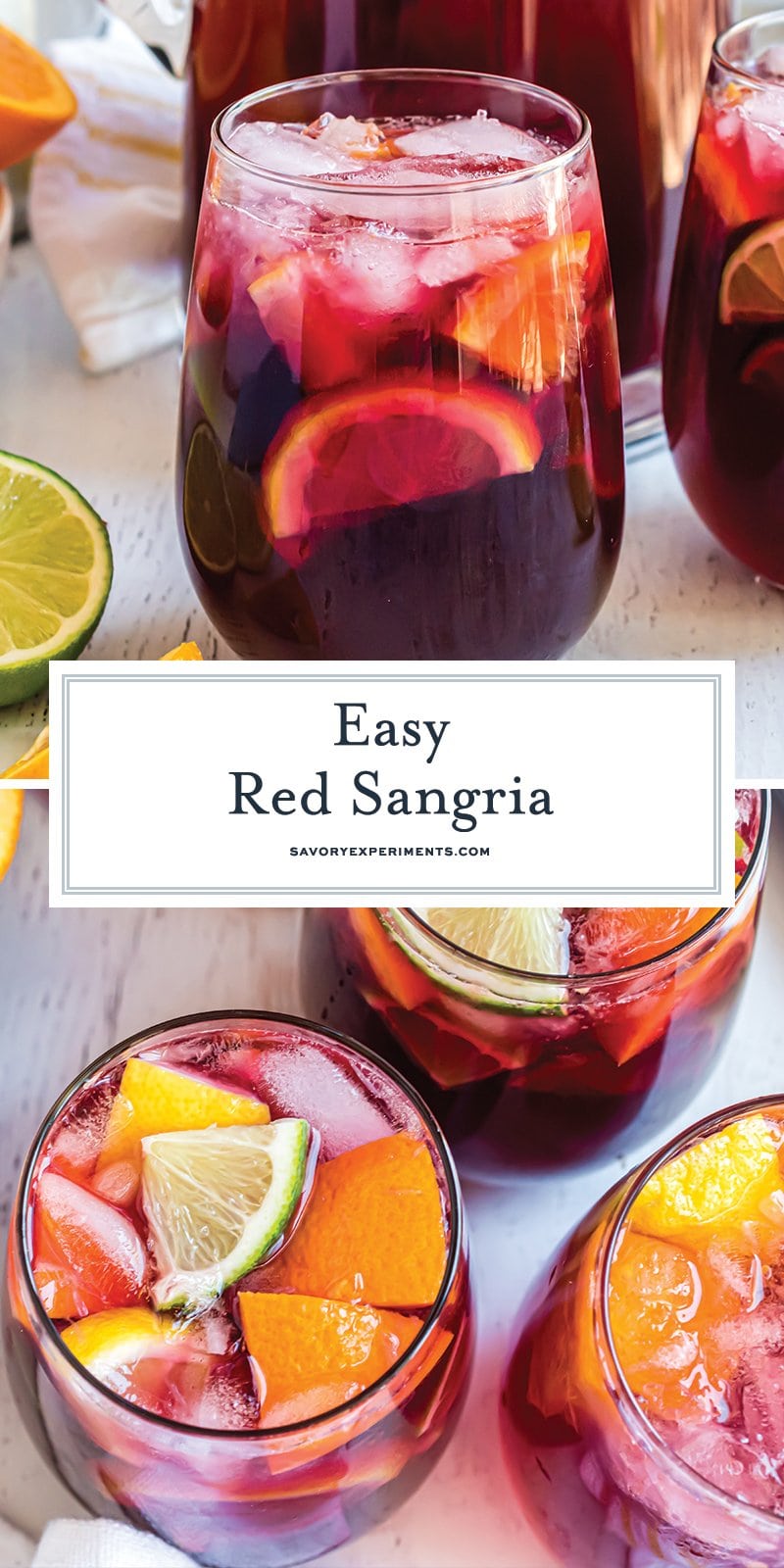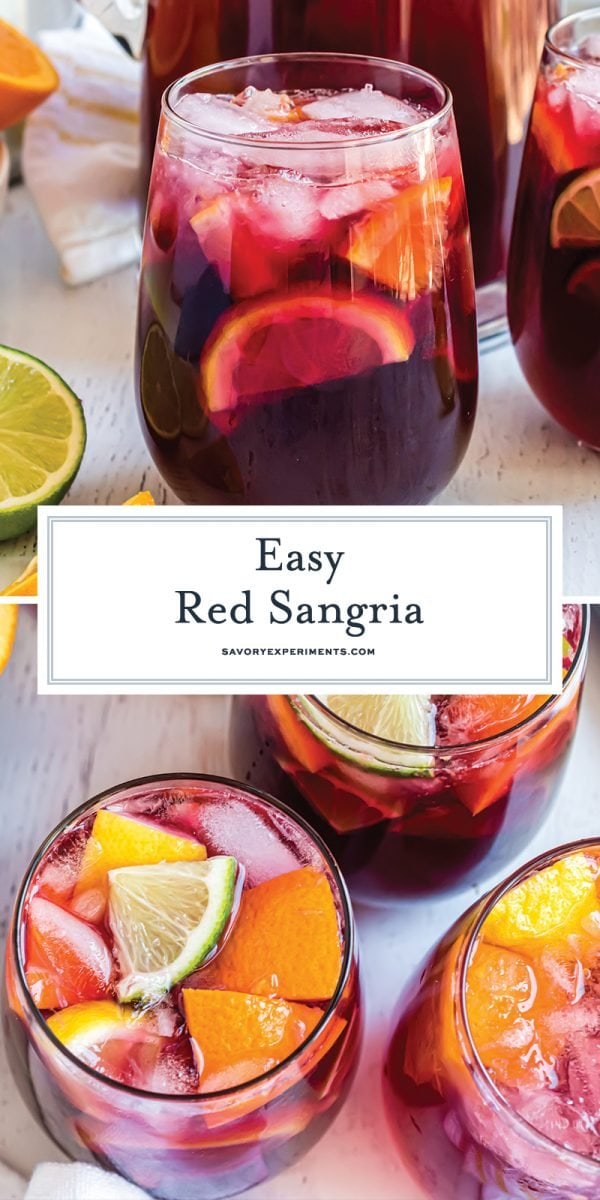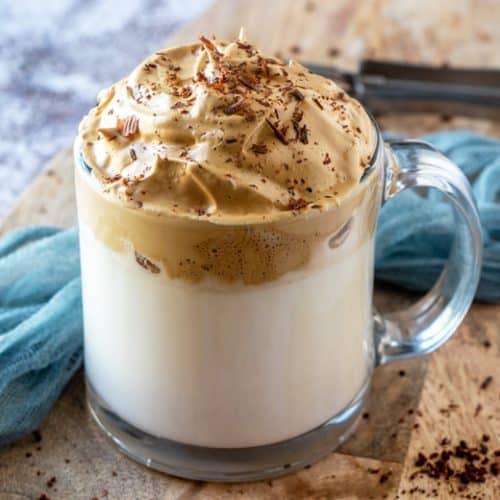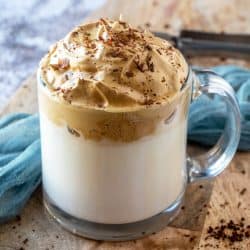 Dalgona Whipped Coffee
Dalgona Whipped Coffee is a fast and easy recipe that gives you the jolt of caffeine you need while making you feel like you are in a fancy coffee shop.
See The Recipe!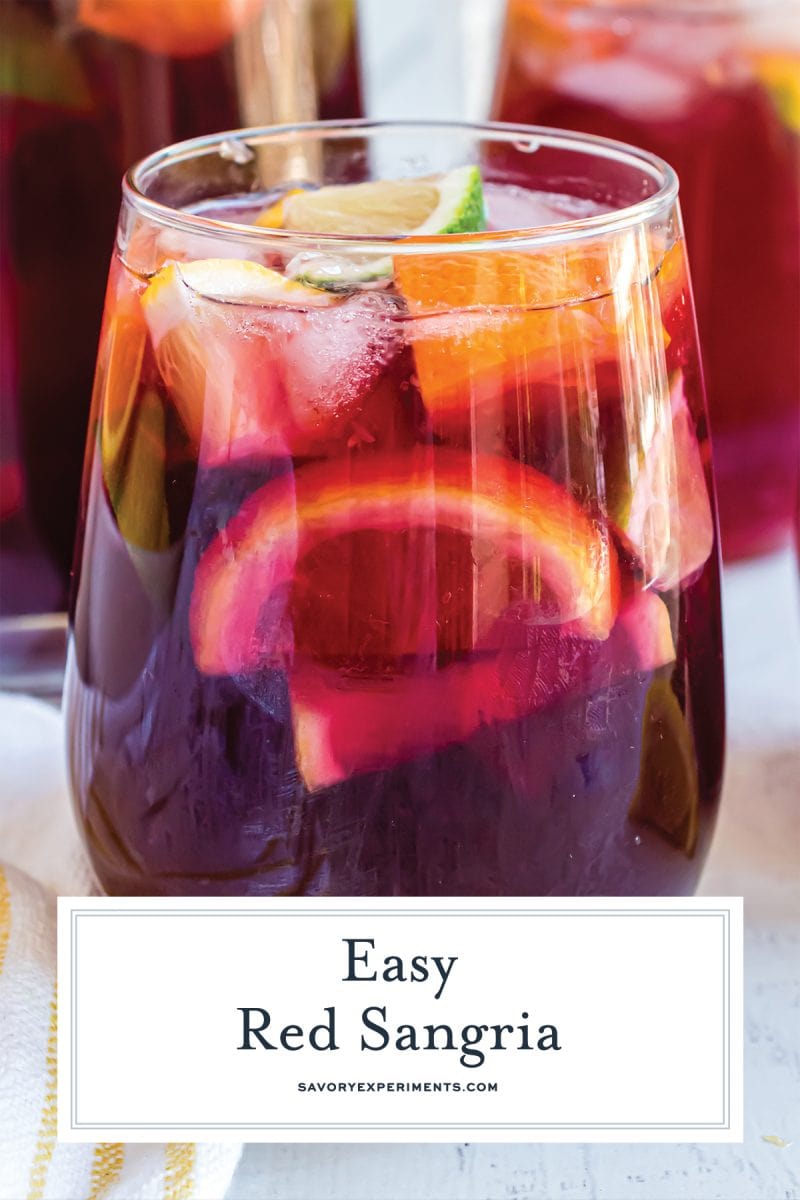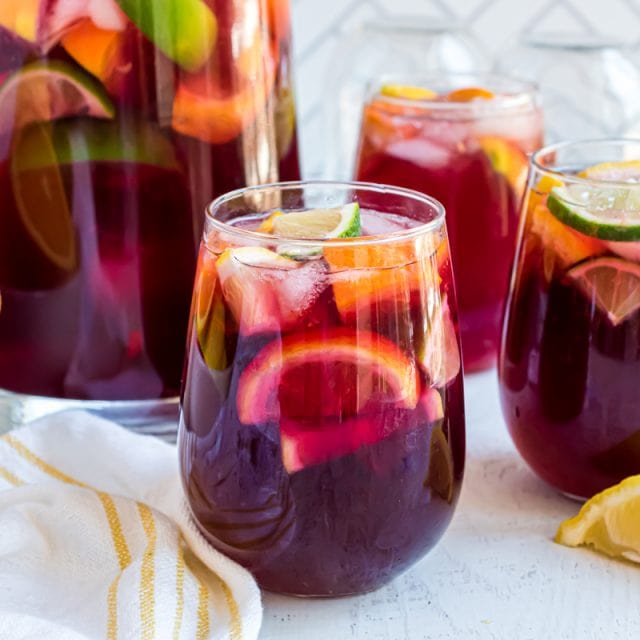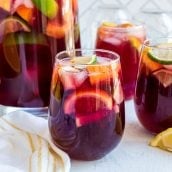 Easy Red Sangria Recipe
Red Sangria is made with sweet red wine, fresh fruit and and few other select beverages to make for the perfect party punch!
Ingredients
1/2

fresh orange

, cut into wedges

1/2

fresh lime

, cut into wedges

1/2

fresh lemon

, cut into wedges

1

cup

lemonade

1

cup

sprite

1

cup

fruit punch

750

ml

bottle Lambrusco

, or other sweet red wine
Instructions
Squeeze the fruit slices into a pitcher.

Pour the lemonade, Sprite and fruit punch over the fruit.

Pur the red wine into the pitcher and gently stir.

Serve immediately over ice.

If you've tried this recipe, come back and let us know how it was in the comments or ratings.
Nutrition
Calories:
169
kcal
,
Carbohydrates:
19
g
,
Sodium:
13
mg
,
Potassium:
232
mg
,
Sugar:
14
g
,
Vitamin A:
25
IU
,
Vitamin C:
11
mg
,
Calcium:
20
mg
,
Iron:
0.7
mg