I make a lot of grilled and roasted broccolini, so one day I decided to give it a whirl on the stove with this Pan Fried Broccolini recipe.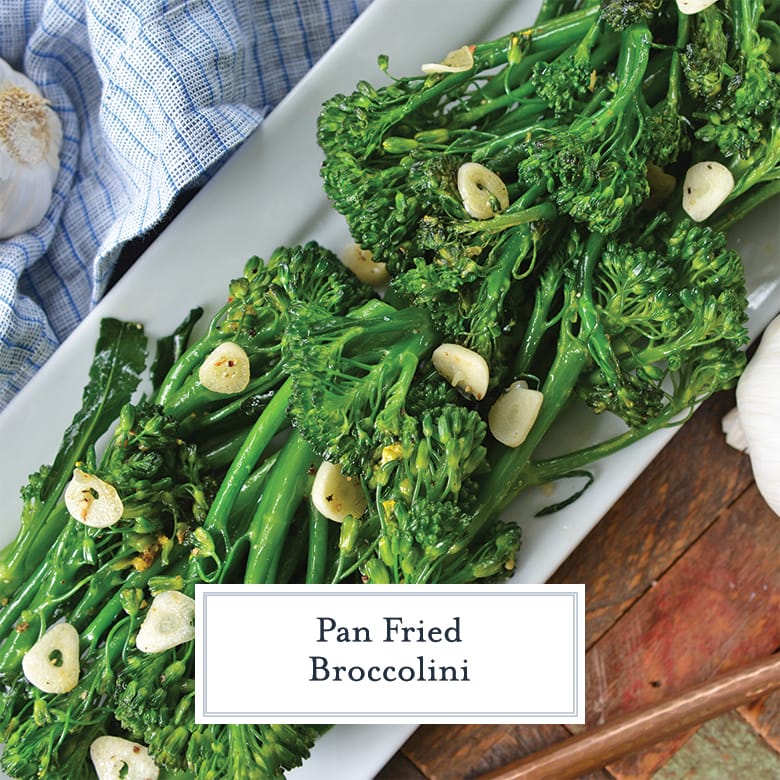 A quick pan fry gives it enough time to soften a little, but leaves it with the toothiness and crunch I crave.
Broccolini
What is broccolini? Most people think it is just another name for broccoli, but it is not.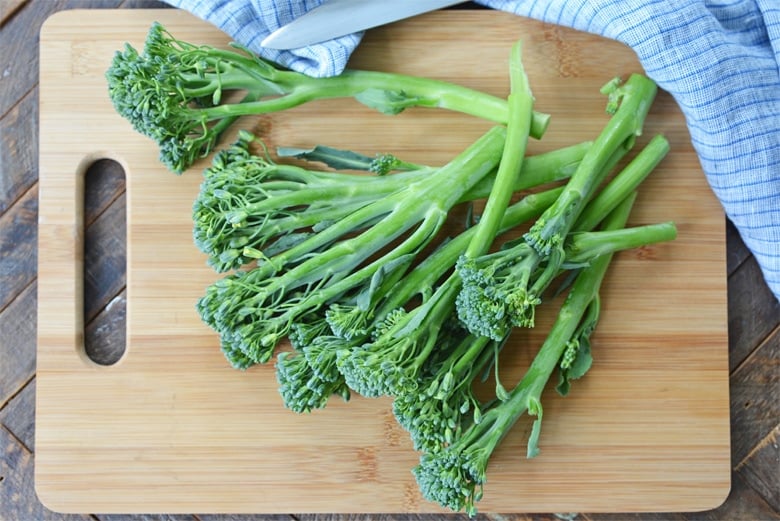 In fact, it is sometimes referred to as baby broccoli. The truth is that it is that it is a hybrid between broccoli (florets) and Chinese broccoli (long, thin stems.)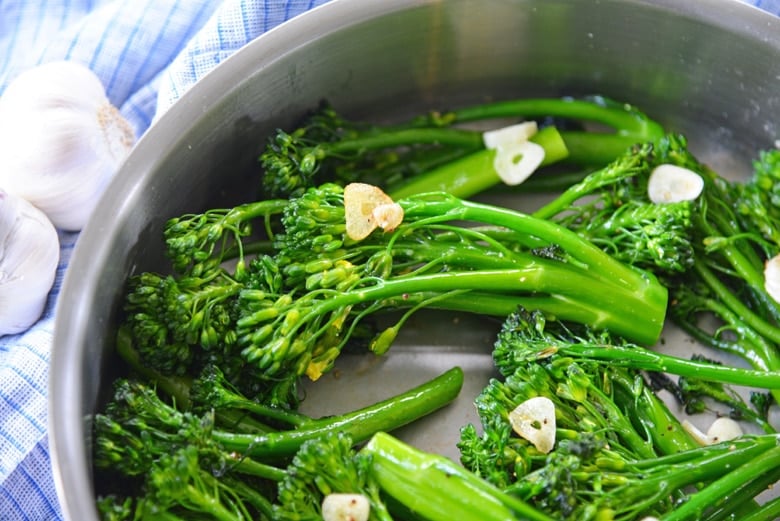 This pan fried broccolini tastes similar to broccoli, but the texture is a little different. The stems are a little woody but edible. I happen to prefer them to the stalks of broccoli, which can sometimes get a little mushy.
Cooking Pan Fried Broccolini
How do you cook broccolini? Most people roast it, some grill it and others steam it, like for broccolini salad. But I also like to pan fry it (hence the pan fried broccolini.)
To prep it, simply cut off about 1/2 inch to an inch of the ends. I like to cut it until this little white dot in the center is gone.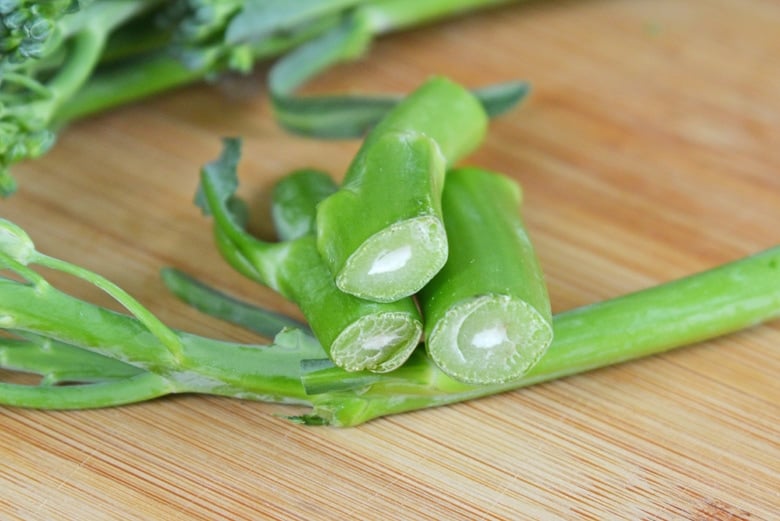 With just 5 ingredients, a simple side dish is perfect for an elegant dinner or a simply night of burgers on the grill. In fact, this batch is being served with my famous Lamb Burgers.
It takes 10 minutes to prepare and can be made ahead of time and reheated on the stove right before serving too. All you do is heat them until they are bright green and you are done!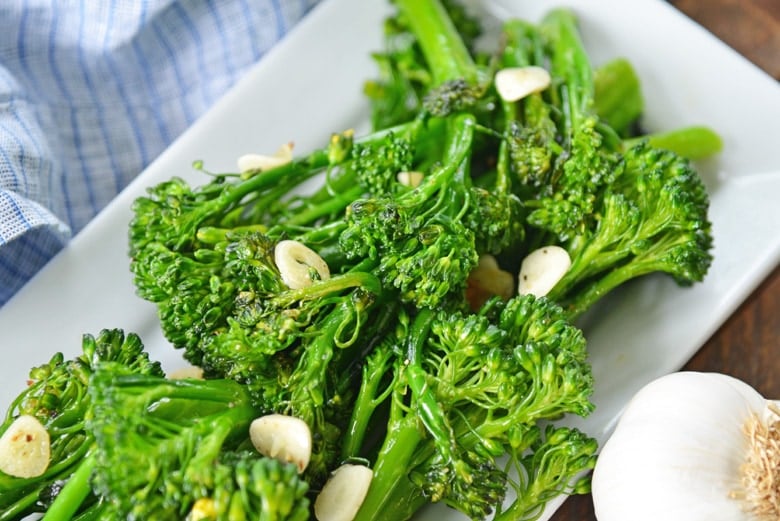 Pan Fried Broccolini Ingredients
Does it get any easier? This recipe uses only 5 ingredients.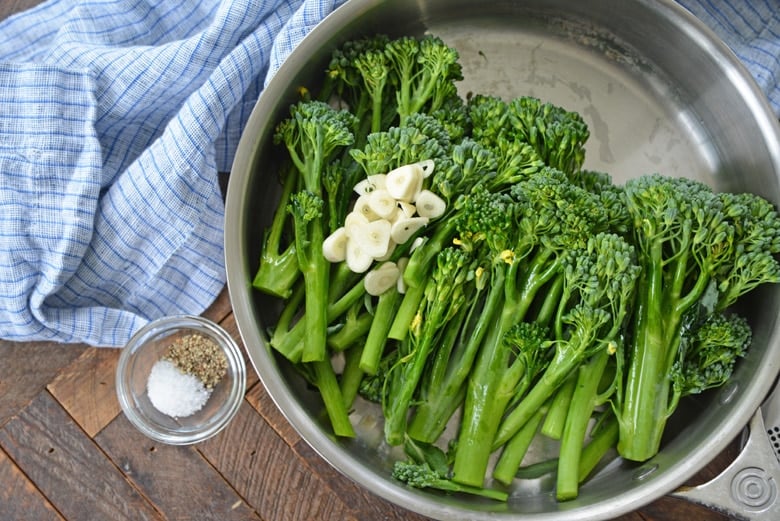 Broccolini- Look for thinner stems so they have time to cook and become tender.
Garlic– I implore you to use whole garlic instead of jarred garlic, which can be sweet instead of garlicky. Because we slice it, you will get the flavor without an overwhelming "I'm going to peel the paint tonight" flavor in your pan fried broccolini.
Fine Sea Salt & Freshly Ground Black Pepper– Totally standard.
Olive Oil– Use a good quality here. I have an awesome guide to cooking oils if you'd like to check it out!
Water– If you don't have this ingredient, we have a whole other level of Maslow's needs to discuss before you dive into making a new veggie.
Some people also like to add red pepper flakes, but this is totally optional. I was serving this dish to my young kiddos so those were a little too spicy, but hubby added them to his.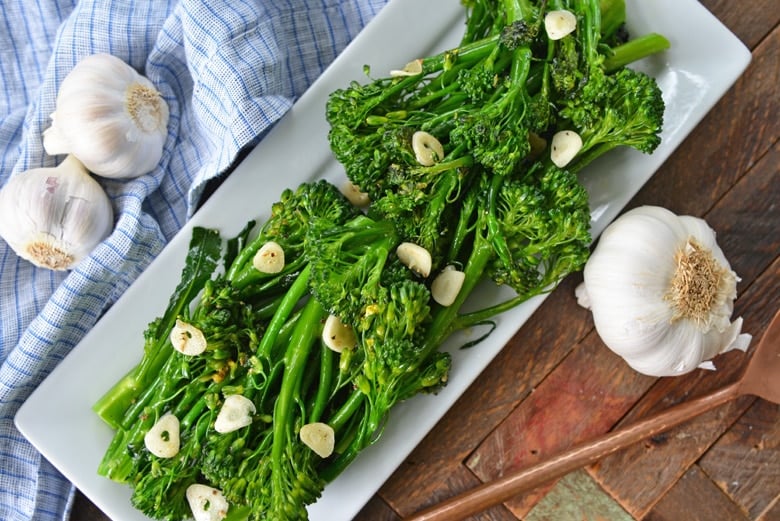 Make Ahead & Storage
This easy Pan Fried Broccolini can certainly be prepared ahead of time and simply reheated. I like to reheat mine in a hot skillet to retain some of that char and crunch on the tips, but the microwave is also a viable option.
Cooked broccolini will stay good in the fridge for up to 5 days. Raw broccolini can be stored for up to a week in the fridge. So keep that in mind when doing your meal planning and grocery shopping for the week!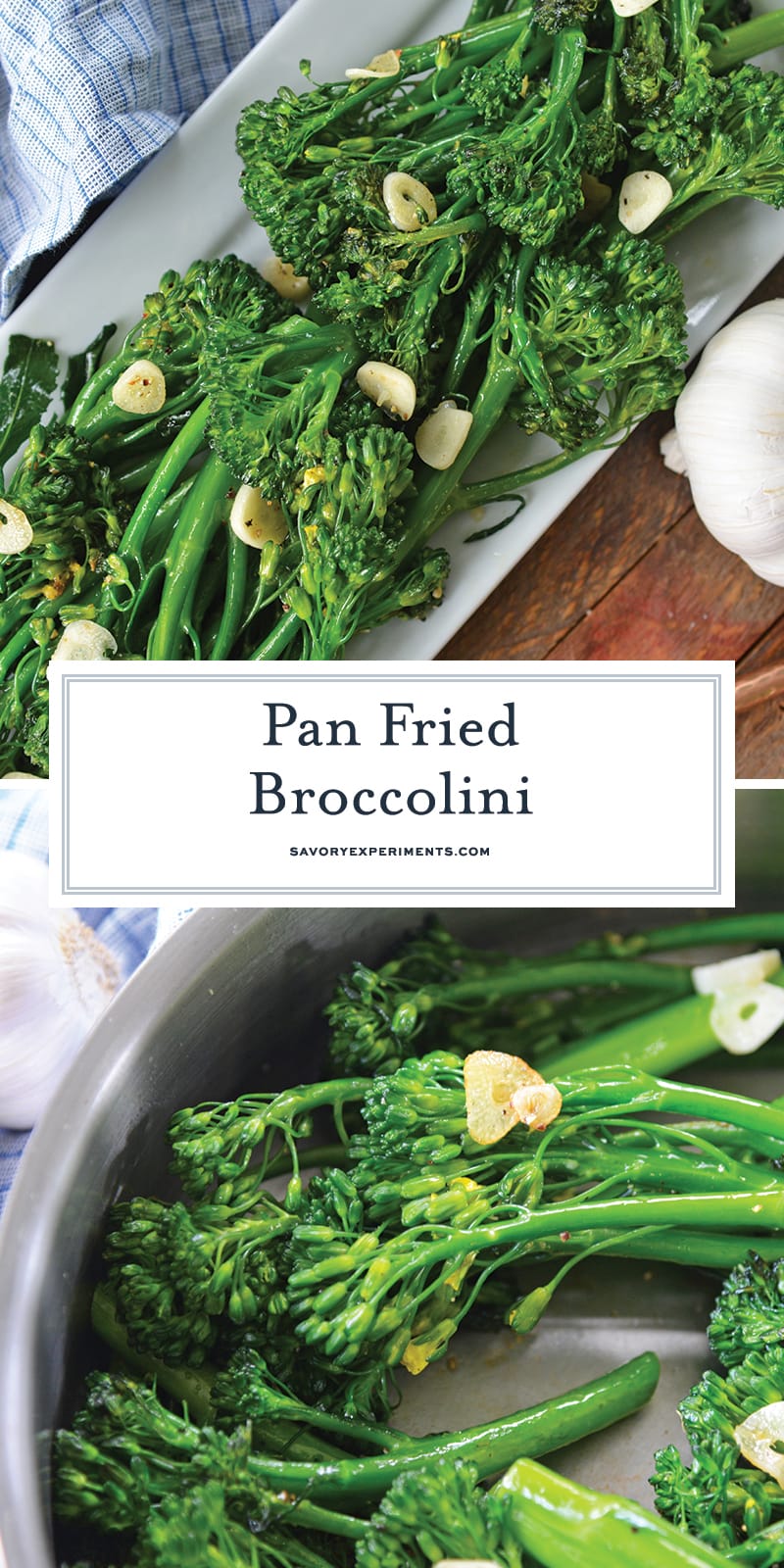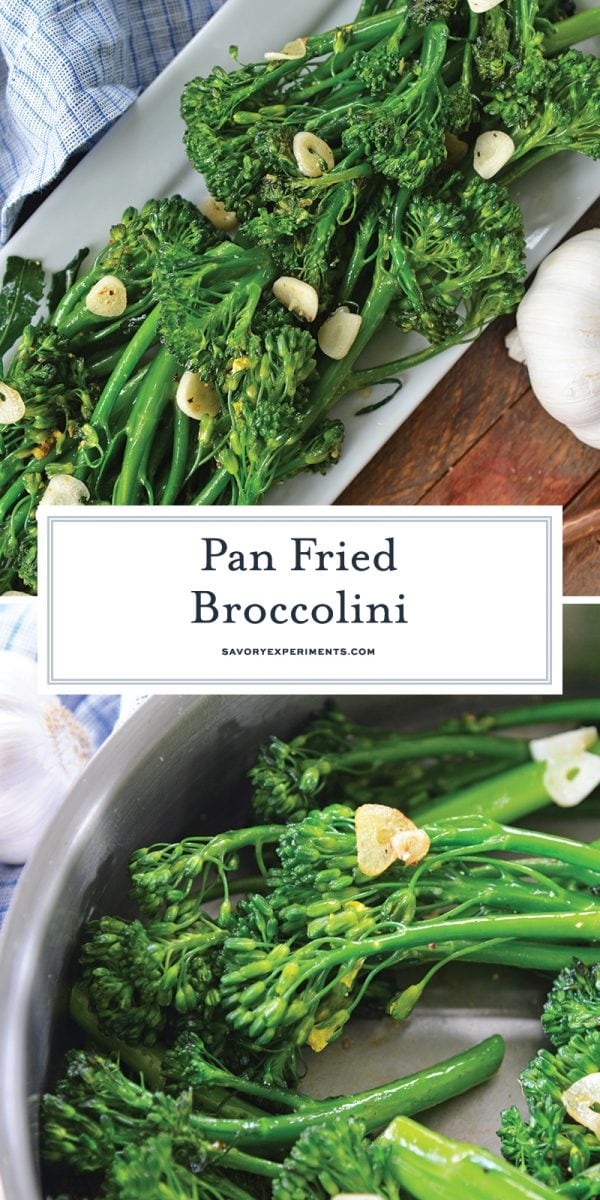 More green vegetable side dishes: