Skip store bought salad dressing and make your own using real fresh ingredients.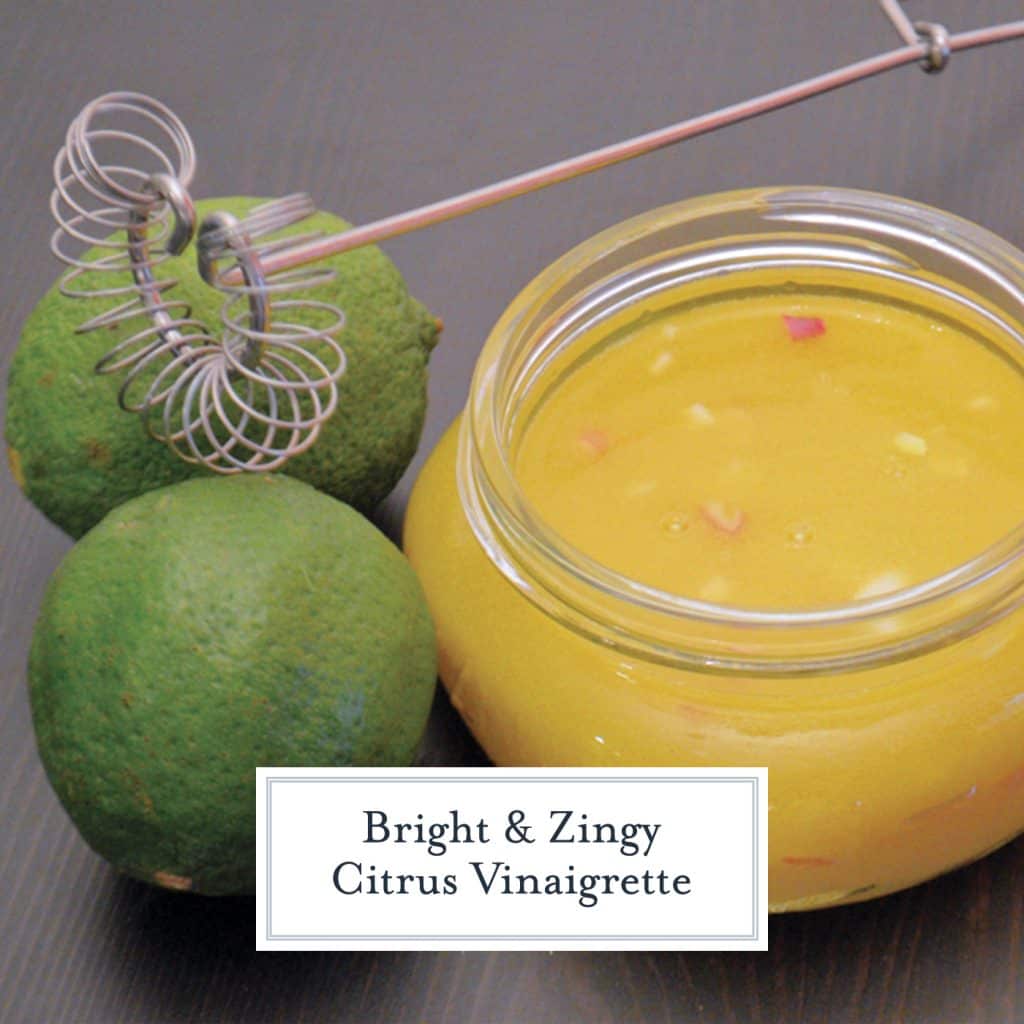 This Refreshing Citrus Vinaigrette Recipe is so easy and can be used on a salad, as a marinade for chicken or fish, and even as a dipping sauce for grilled veggies!
I've said it before and I will say it again: there is no need to buy bottled salad dressing EVER. Imagine a new set of flavors to tantalize your taste buds daily. Refreshing Citrus Vinaigrette will accomplish these goals.
Making your own dressing at home is so worth it these days, just knowing exactly what is going into it gives me peace of mind that I'm eating fresh ingredients and no preservatives.
I am not what you would consider a whole eater and I sure do eat some processed foods, but keeping it at a minimum is a priority.
PRO TIP: Make homemade salad dressings a few hours before you plan to serve them so the flavors can meld.
There are so many additives put into store bought dressings that are just fillers that our bodies don't need. Join me in only making homemade salad dressing!
Not only is this dressing only made from fresh ingredients, it's a light salad dressing that doesn't overtake the natural flavors from your salad.
The joy of homemade salad dressing is being able to hone in on the flavors you adore the most and making it just a tad bit different every time. You'll never be bored with salad dressing again.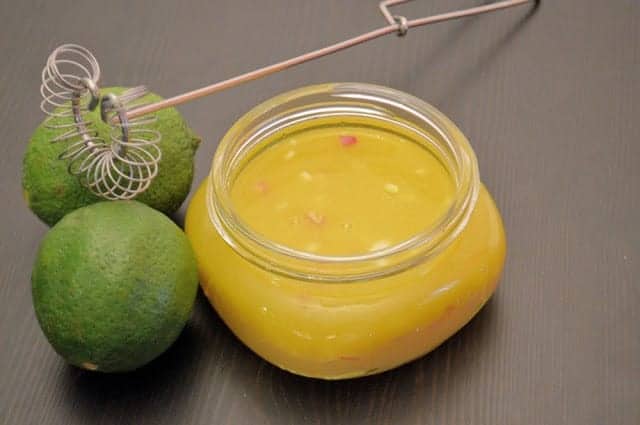 So light and refreshing, this citrus vinaigrette tastes great on any vegetable or lettuce medley. Store refrigerated in an airtight salad dressing container for up to a week.
PRO TIP: I highly suggest using fresh citrus juices. From the moment a fruit is juiced, the juice starts to loose flavor potency. Fresh is always the best!
The best part about this Refreshing Citrus Vinaigrette is how easy it is to make! Here are the ingredients:
Shallot
Lemon
Limes
Orange juice
Champagne vinegar
Olive oil
Honey
Sea salt
As stated above, I always suggest using fresh fruit for juicing. A smaller amount will pack a flavor punch.
PRO TIP: Heat your citrus in the microwave for just a few seconds (max 5 seconds) and that will help release the maximum amount of juice.

You can also roll is around on the counter a few times to get the juices flowing!
Vinaigrette, while easy to make, are really a little more complicated and scientific. They are emulsions.
This simply means we are trying to mix two ingredients that typically don't mix. The old saying "oil and water don't mix" is a true emulsion. In this case, oil and vinegar.
You'll often see evidence of this when you look at salad dressing bottles in the grocery store. The oil and vinegar have seperated and require a good shaking to remix.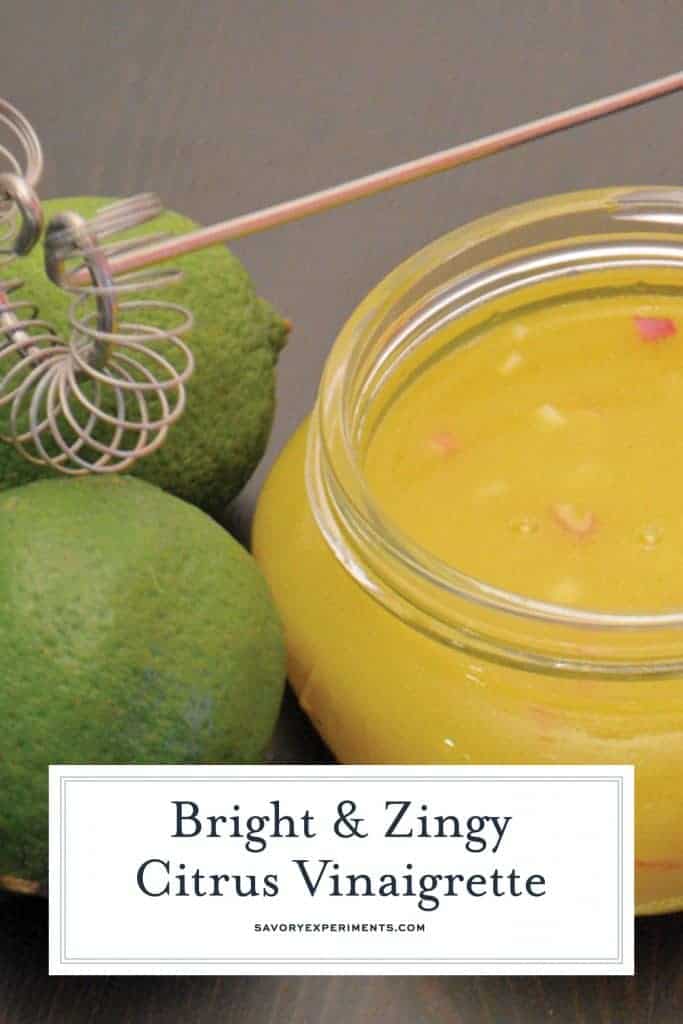 But often, they seperate again just as soon as they get on your salad, leaving leaves with a flavorless oil slick and lettuce at the bottom pungent with vinegar and essentially pickling.
To prevent this, you need one simple ingredient, an emulsifier or in chemistry known as a surfactant. It attracts both contradicting ingredients and helps to bind them together. It is the glue of a vinaigrette, if you will.
For a recipe that is heavy on olive oil, I tend to use a good quality olive oil. A good olive oil will taste like, well, olives, while a poorly made one will taste like vegetable oil. Gross.
In this citrus dressing, it is honey. Just a dab goes a long way and while the dressing won't taste overwhelmingly sweet, it does help balance out the high acidity.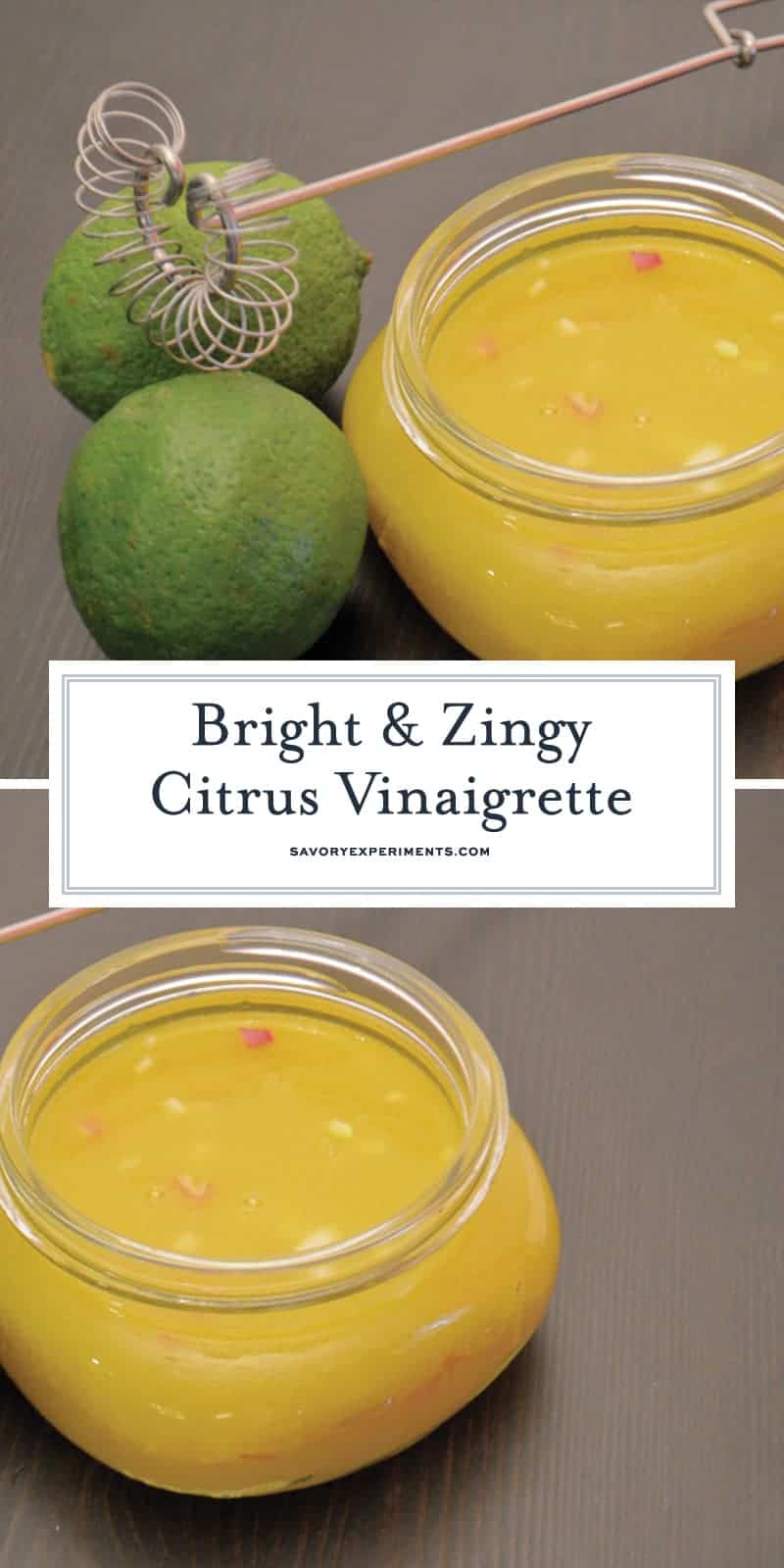 While people tend to favor Italian and Greek olive oils, I prefer to buy mine domestically. They are some great ones out there from all over the world, but the reporting of ingredients isn't always the same and you could find that your super expensive olive oil was actually cut with vegetable oil.
Then into a airtight container everything goes and it gets shaken until everything is combined nicely. Voila, you've made yourself some delicious homemade dressing!
Check out these easy dressing recipes: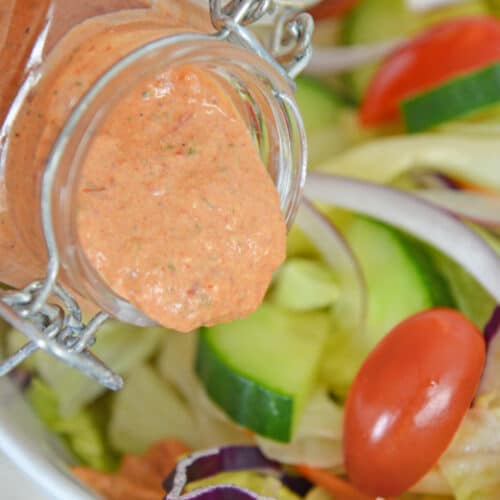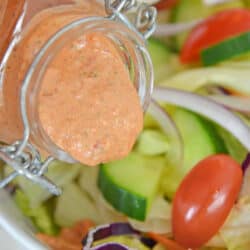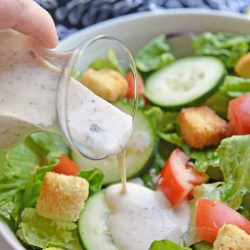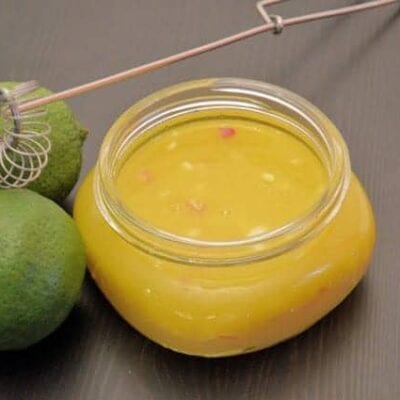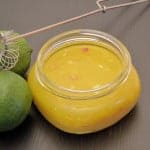 Refreshing Citrus Vinaigrette Recipe
This Refreshing Citrus Vinaigrette Recipe is so easy and can be used on a salad, as a marinade for chicken or fish, and even as a dipping sauce for grilled veggies!
Instructions
Place all ingredients in an airtight container, cover and shake, shake, shake until blended.

Serve over your favorite salad, as a marinade or dipping sauce for grilled vegetables! Enjoy your Refreshing Citrus Vinaigrette.
Nutrition
Calories:
257
kcal
,
Carbohydrates:
4
g
,
Fat:
27
g
,
Saturated Fat:
3
g
,
Sodium:
3
mg
,
Potassium:
75
mg
,
Sugar:
1
g
,
Vitamin A:
15
IU
,
Vitamin C:
19.1
mg
,
Calcium:
7
mg
,
Iron:
0.5
mg