There is no side dish quite like Sauteed Mushrooms and Onions. I make them at least once a week because they are so versatile and pair well with just about anything.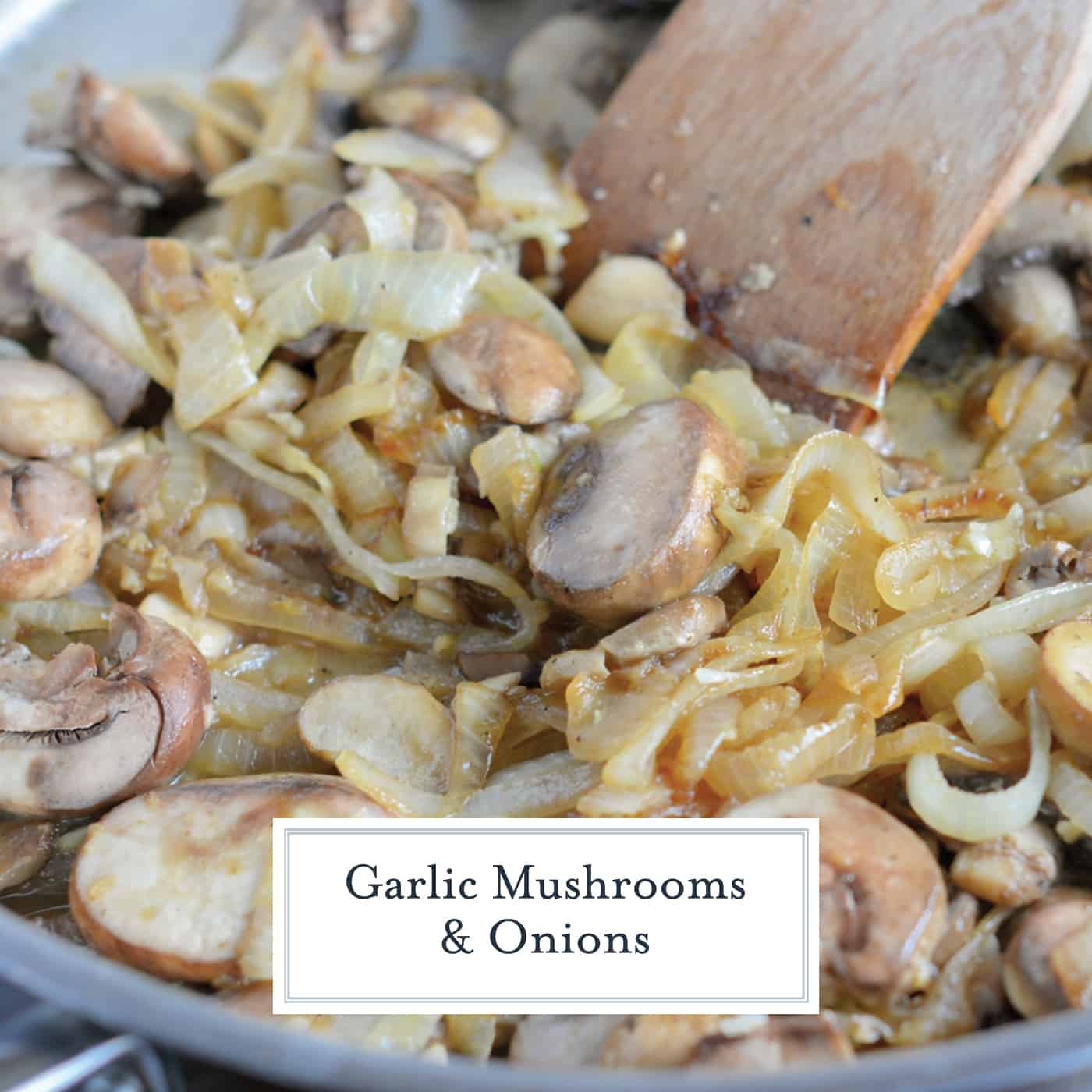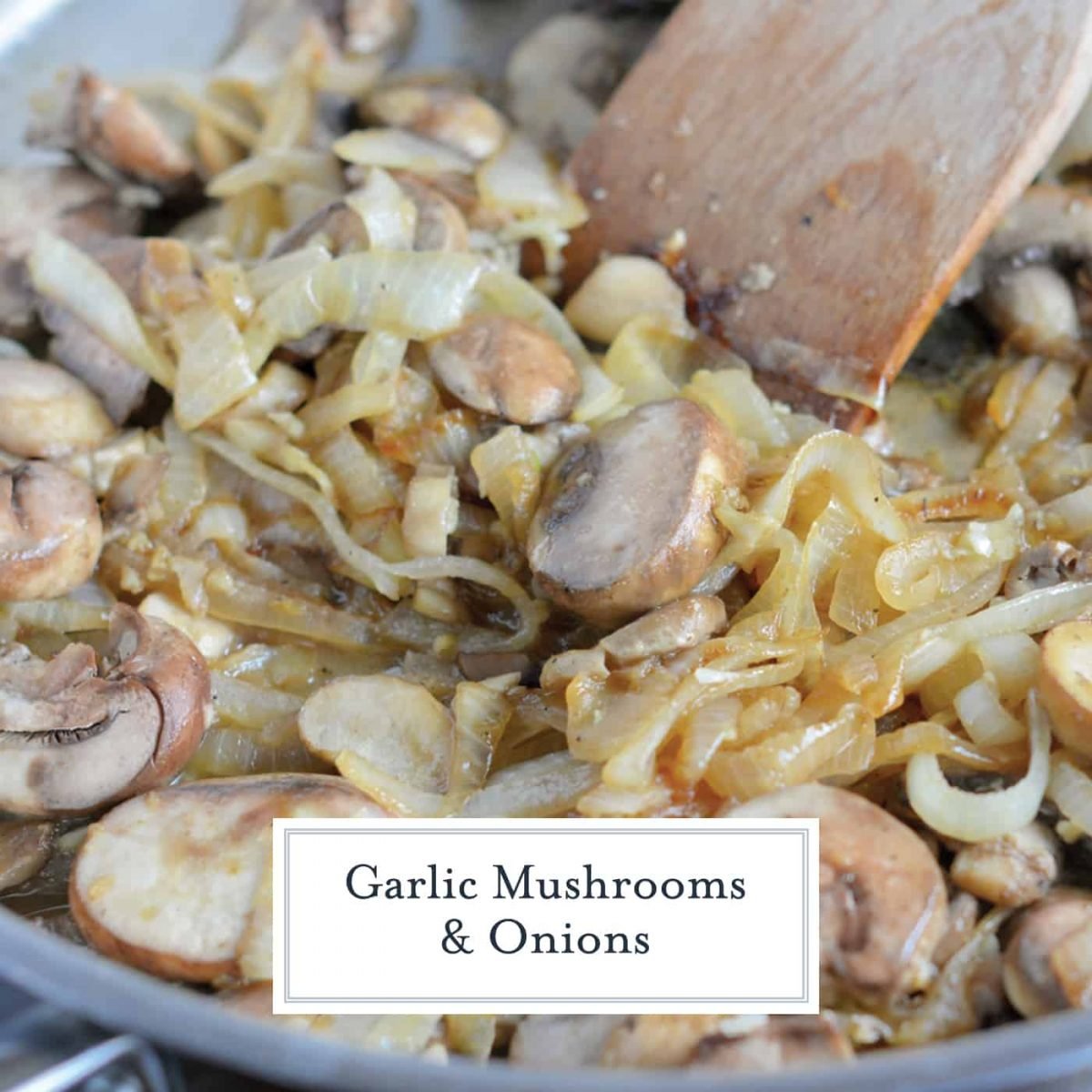 When I think of sauteed mushrooms, I think of steakhouse side dish classic sauteed the best way with caramelized onions, some fresh herbs, maybe a splash of white wine and a rich, unctuous flavor. But you don't have to be at a steakhouse to eat the best thing on the menu.
Mushrooms and onions sauteed with fresh garlic and maitre d'hotel butter are a tasty side dish. Full of flavor and a great pairing for just about any occasion. As a mushroom fan, these are the perfect way to get some sauteed vegetables on the table.
Mushrooms & Onions for Steak
Onions and mushrooms are one of those pairings that are just perfect. Earthy mushrooms with sweet and savory onions, my mouth is watering just thinking about it! And while you might think of it is like a steakhouse classic, they are an easy recipe to make at home than you might think.
Make other steakhouse classics like creamed spinach, mashed potatoes or potatoes au gratin.
Best Mushrooms to Use
By switching up the types of mushrooms you use, you can drastically change the flavor profile and texture of this dish. This change can help you cater this recipe to whatever else you are dishing up that day. Mushrooms are not created equal so playing around with different varieties is an excellent way to improve your culinary prowess.
For example, portabellas are rich and earthy in flavor and have an almost meaty texture while criminis (aka baby bellas) are more woodsy and offer a more well-rounded umami flavor. Both hold onto flavor well.
Both oyster mushrooms and chanterelle mushrooms offer a milder earthy flavor but have more delicate textures for a softer and more elegant mouthfeel. If you want maximum mushroom flavor, be sure to grab the shiitakes.
White mushrooms (white button mushrooms), baby bella and cremini mushrooms are your standard and also the most budget friendly.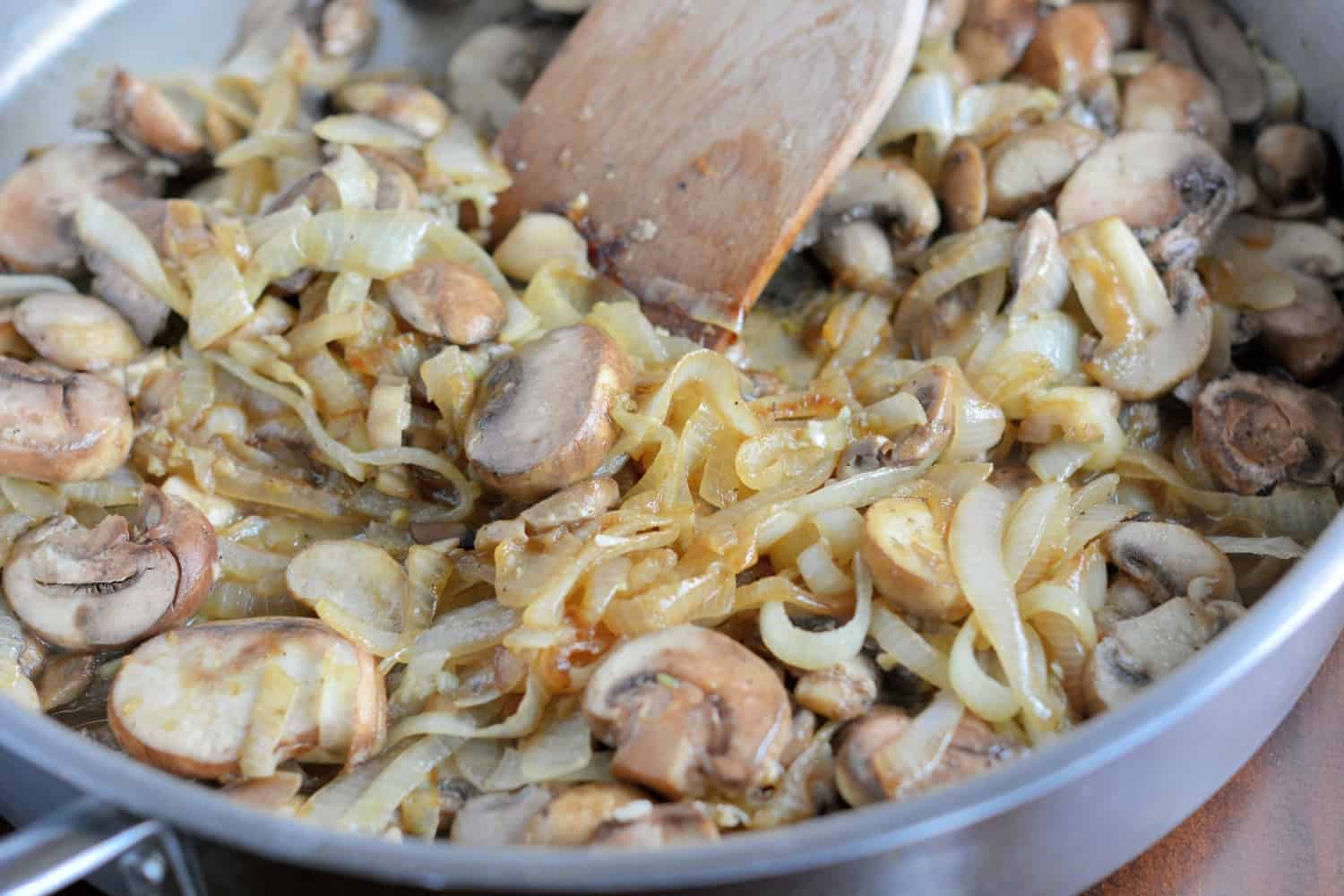 What Onions to Use
And just as you can switch it up with mushrooms, the same can be said for the onions. As you well know by now, just like most vegetables, onions come in different varieties each with its own unique flavor.
I am a sucker for sweet Spanish onions simply because they are classic, but you can go wild and grab a yellow onion, a white onion, shallots, pearl onions, Vidalia. The sky is the limit.
If you are feeling really ambitious, use more than one type of onion and more than one type of mushroom in a batch. Trust me, you won't regret it.
What to Serve it With
Whether you want mushroom and onions for steak or as a perfect side dish for chicken breast, fish filet, or even pork chops, this will become your go-to recipe. If you don't want them as a stand-alone side, you can even incorporate them into other dishes. Think of things like rice or even pasta.
You could get wild and top your salads with them if you are feeling really crazy. The best part? The leftovers are so stinking good, you might make more than you need.
This beautiful skillet was headed straight toward a glorious steak rubbed with my Steakhouse Steak Rub and Maitre d'Hotel Butter for Steak Frites. There is a reason why they are commonly called steakhouse mushrooms, although in my book the onions deserve just as much attention.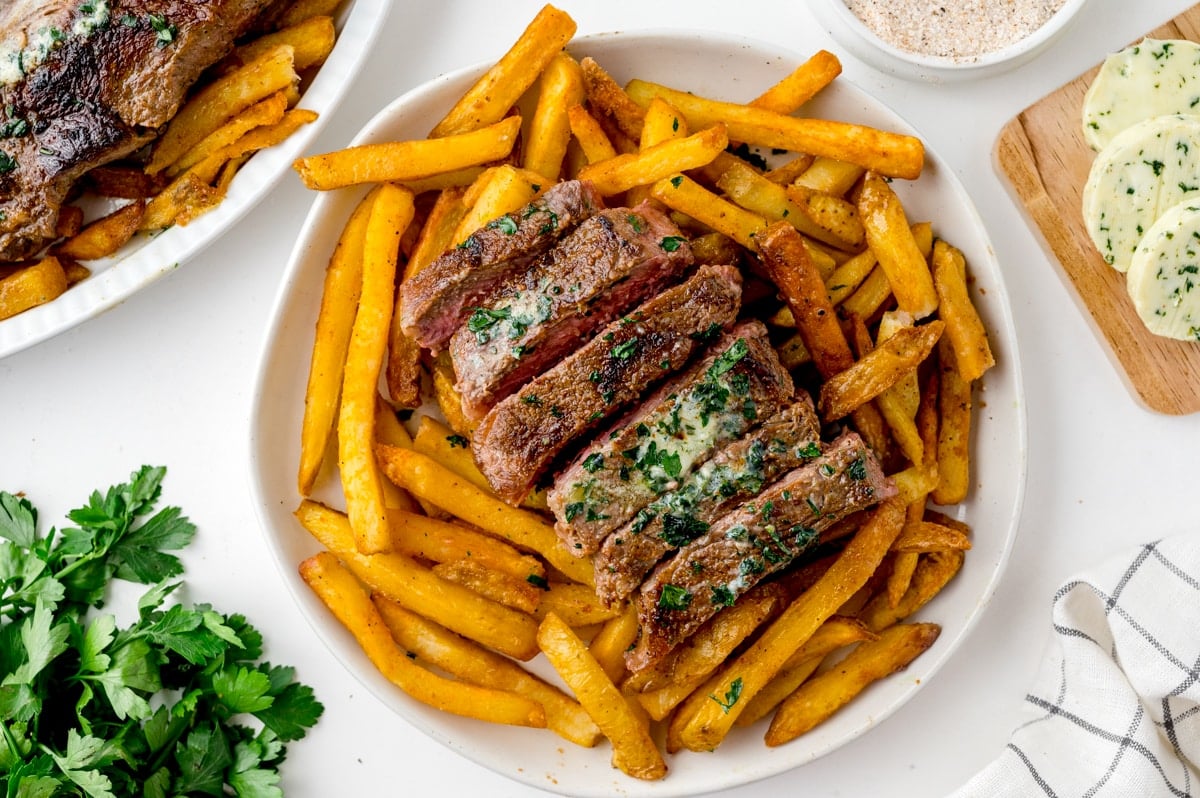 Ingredients
Mushrooms – Any type of mushroom will do, but what you end up with will certainly change the flavor and texture of the dish. No wrong answers here – just what you are feeling like that day. And don't be scared to mix and match mushrooms. They are very easy to mix and match, just make sure you are cutting them into roughly the same size pieces so they cook evenly. I like to buy whole mushrooms to help control this part of the process. Be sure you are giving them a good rinse and a good rub down with a damp paper towel to remove any grit that might be on them.
Sweet Onion – As I mentioned any onion will do, but sweet onion really pairs nicely with the earthy flavors of the mushrooms. When cutting your onion, do your best to cut even slices as you want all the rings to cook at the same rate.
Garlic – Garlic is a powerful flavor so I prefer to crush it or mince it. Most grocery stores will carry jarred pre-minced garlic if you want a no-fuss, no muss prep.
Maitre d'hotel Butter – This is a simple compound butter or flavored butter that really pops from a flavor standpoint. It pairs some citrus with fresh herbs and mustard, but you can play around with the flavor depending on what you are pairing your mushrooms and onions with.
Steakhouse Steak Rub – While making your own steak rub is fantastic, you can always use whatever steak rub you have in your pantry in a pinch.
How to Make Sauteed Onions & Mushrooms
Melt butter in a large skillet or cast iron pan over medium-high heat. You want it to be fully melted and foaming a bit so when the onions hit the pan they immediately start cooking.
Add onions and saute over medium heat for 4-5 minutes or until they start to soften and become translucent. This helps to take the edge off of them and further flavor the butter.
Add mushrooms and garlic, tossing to coat with butter. The mushrooms will have quite a bit of water that needs to be released so if you see liquid in your pan, don't stress. It will continue to evaporate as everything cooks.
When mushrooms reduce by half in terms of their size and are golden brown, stir in Steakhouse Steak Rub and cook for the final minute. The mushrooms have released all their water by this point, so all you need to do is season things up!
Variations
There are so many options here that it is really over the top how many ways you can go with it all. The simplest thing to do is change up the compound butter and/or the seasoning you are making or using to flavor the dish. Here are a few ideas to get those creative juice flowing:
Ranch Butter + Homemade Seasoned Salt
Plain, unsalted butter + salt & pepper + a fresh herb (if you so choose)
Olive oil or coconut oil instead of butter
Dash of Worcestershire sauce or soy sauce to bring out umami undertones
Splash of balsamic vinegar, which will caramelize
Storage & Freezing
Once made, these can be stored in the fridge for a week. Give 'em a quick saute in the pan or a quick spin in the microwave before you enjoy.
Can you freeze it? Absolutely, but I will be the first person to tell you that they won't be the same post-defrost.
Can I make mushrooms and onions ahead of time? You sure can! I would suggest undercooking them just a tad so they keep a little body when you reheat them.
They are best reheated in a skillet with a small amount of butter rather than in the microwave.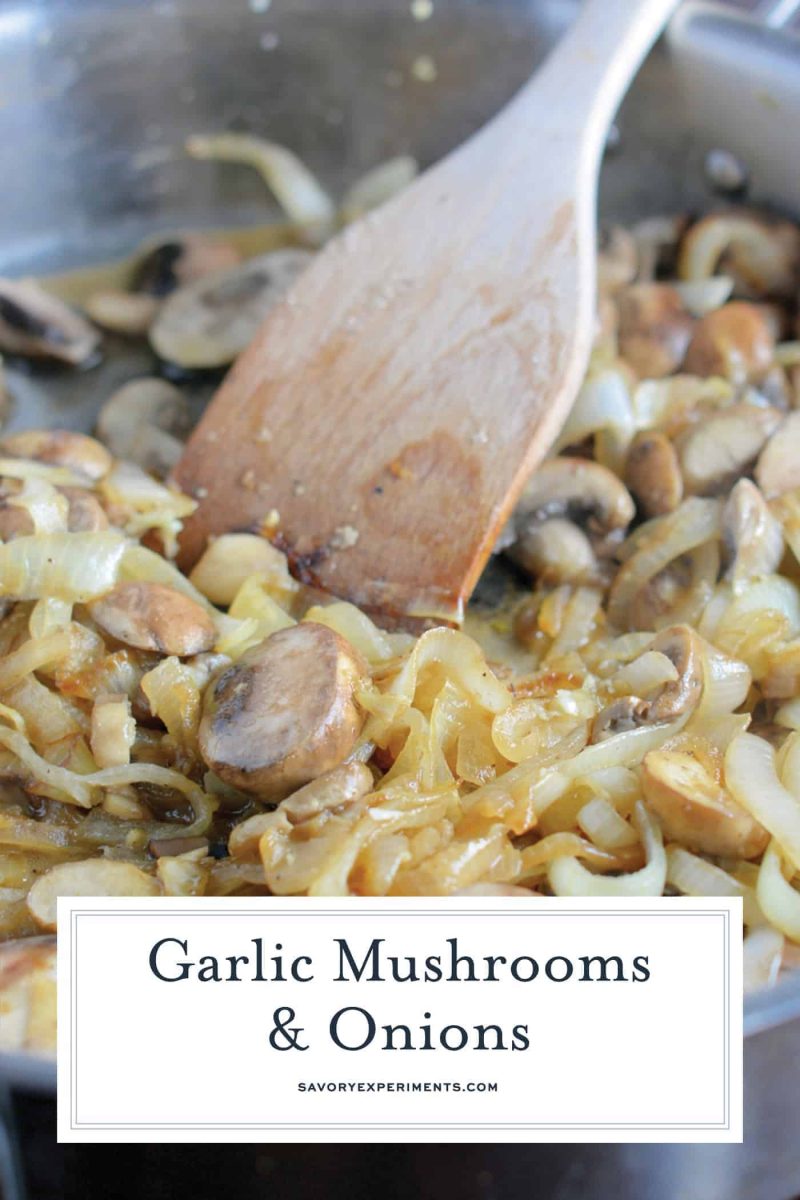 More popular recipes: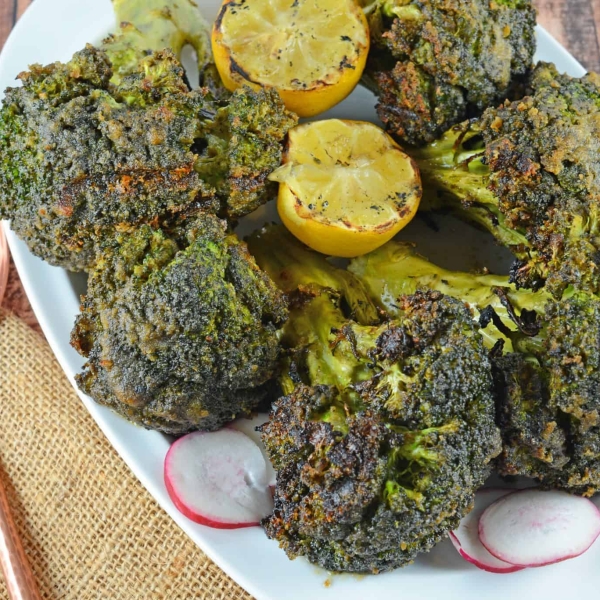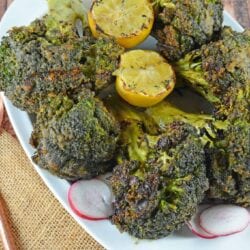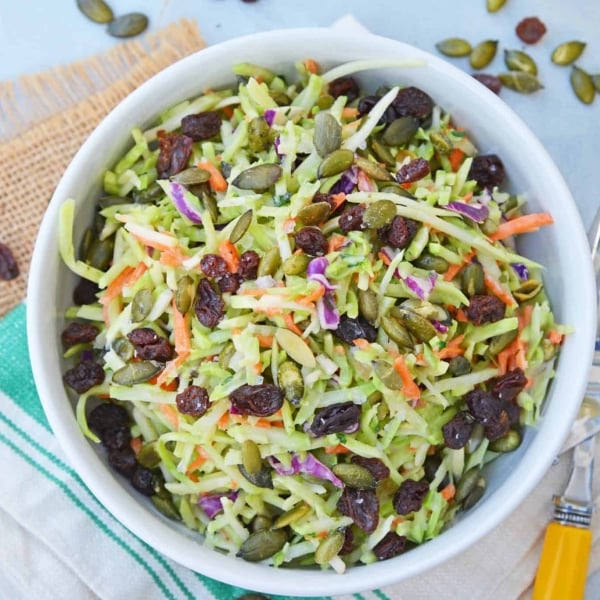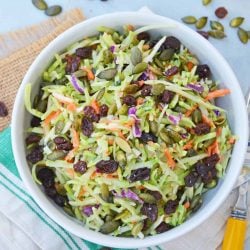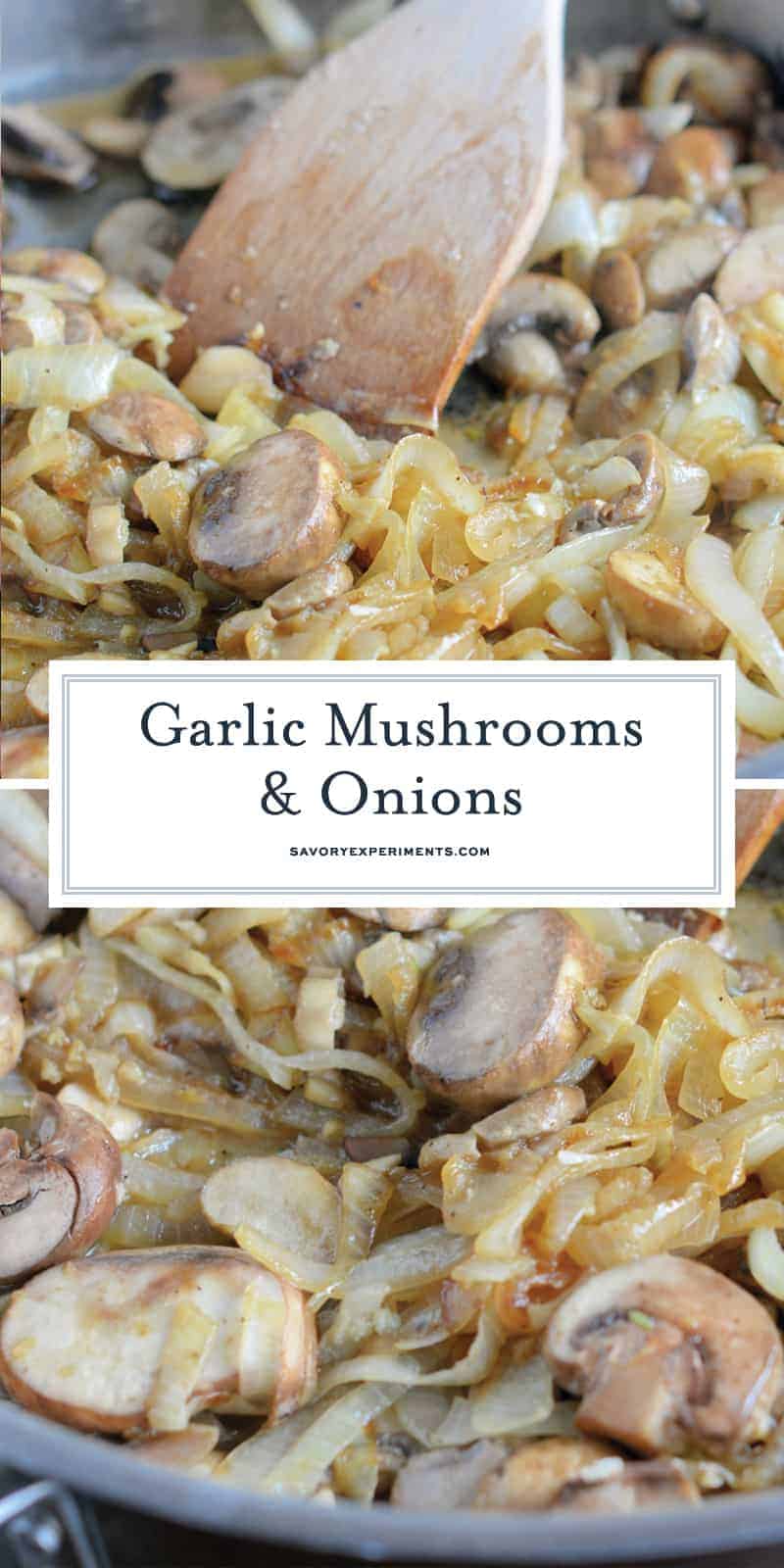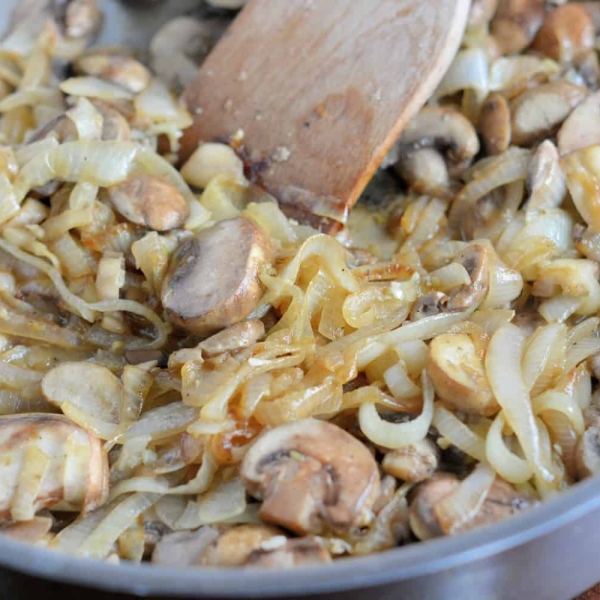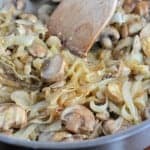 Sauteed Garlic Mushrooms and Onion Recipe
Garlic Mushrooms and Onions are a tasty side dish for any meal. Mushrooms and onions sauteed with fresh garlic and maitre d'hotel butter.
Instructions
Melt butter in a large skillet over medium heat.

Add onions, sauteing for 4-5 minutes, or until they start to soften and turn translucent.

Add mushrooms and garlic, tossing to coat with butter.

When mushrooms reduce in half their size, stir in Steakhouse Steak Rub and cook for an additional 1 minute.

If you've tried this recipe, come back and let us know how it was!
Nutrition
Calories:
66
kcal
,
Carbohydrates:
8
g
,
Protein:
2
g
,
Fat:
3
g
,
Saturated Fat:
1
g
,
Cholesterol:
7
mg
,
Sodium:
34
mg
,
Potassium:
278
mg
,
Fiber:
1
g
,
Sugar:
5
g
,
Vitamin A:
100
IU
,
Vitamin C:
5.4
mg
,
Calcium:
22
mg
,
Iron:
0.7
mg