Whether you like to use ranch as a dipping sauce, salad dressing or flavor boost for a dinner recipe, you are going to love these BEST Ranch Recipes!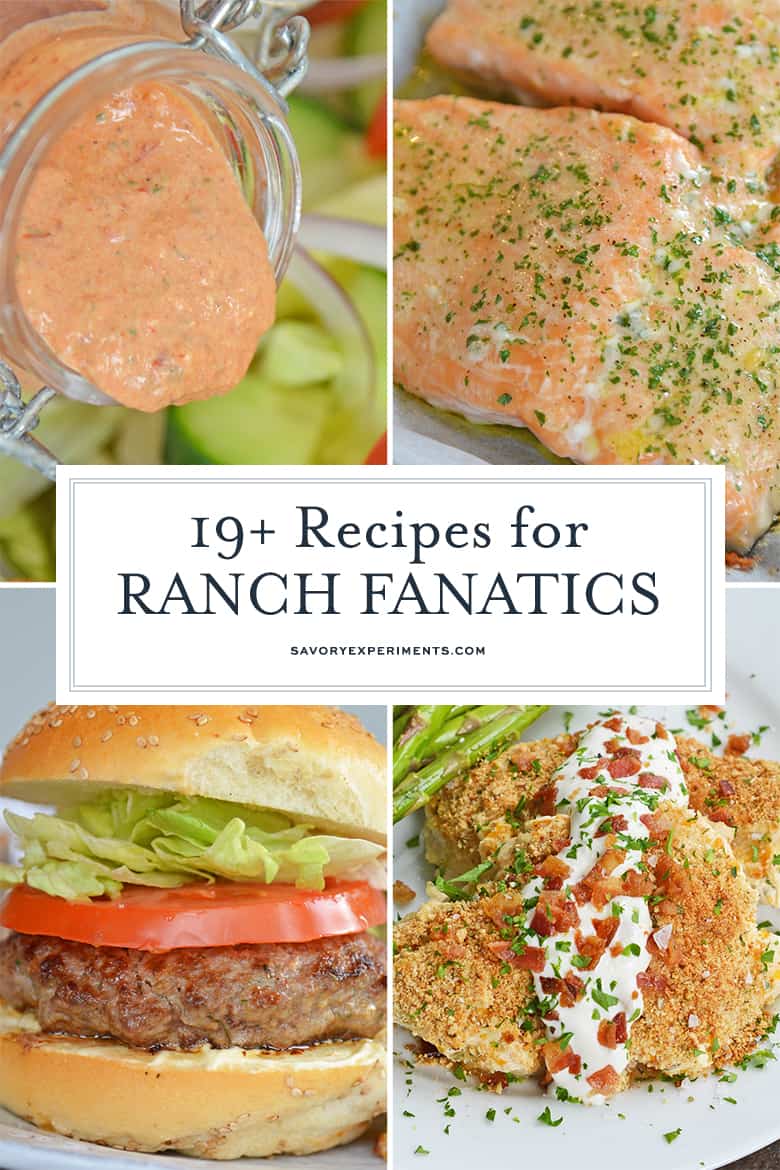 Aside from maybe Italian dressing or blue cheese, ranch has got to be the most popular dressing. Although, it might be a regional thing. Is ranch super popular where you live?
I think one of the reasons it's so beloved is because it's far from being just a salad dressing. You can incorporate ranch dressing (or dry ranch seasoning) into SO many different recipes!
You can easily add ranch flavors into a side dish like rice or potatoes, marinade or season your burgers, chicken or fish with it, or even simply dip some veggies or wings into it. The options are endless! Creamy dressings are able to be used in so many ways.
But let's start with the basics. What is ranch dressing really made from? Hidden Valley Ranch is full of preservatives that things that help make it shelf stable. But next time make it homemade! That way you can customize it to your liking and there's no yucky, unpronounceable ingredients.
The base of buttermilk ranch dressing is generally made with, you guessed it, buttermilk, sour cream or mayonnaise. However, you can also use plain yogurt or sour cream as a regular milk substitute. As far as the herbs for ranch salad dressing, it's usually a combination of parsley, fresh dill and thyme. You can also use dry herbs if that's all you have on hand.
We also like to add black pepper, onion powder and garlic powder to yours. Fresh lemon juice or white vinegar adds a nice fresh, tangy flavor. But that's the great thing about homemade salad dressings. You can add anything you'd like for the best flavor.
For a thinner dressing (a more pourable dressing,) you can add a little more whole milk to your dressing.
No matter what way you use it, as a dip for buffalo wings or on top of a green salad, ranch is delicious! Use these awesome ranch recipes for some inspiration to get you started!
Homemade Ranch Dressing Recipes
More homemade dressing recipes you'll love: