You should make Grilled Turkey Zucchini Boats because they are fresh, healthy and super easy!
I don't know about you, but I'm getting a little bored with the usual grilling options and looking for quick and healthy alternatives. My husband has fond memories of his grandmother serving up ginormous stuffed zucchini in the summer months.
Despite the main ingredient being a vegetable fresh from the garden, the Italian version isn't so health conscious. I wanted to make a version I wouldn't feel guilty about that was super convenient using TURKEY!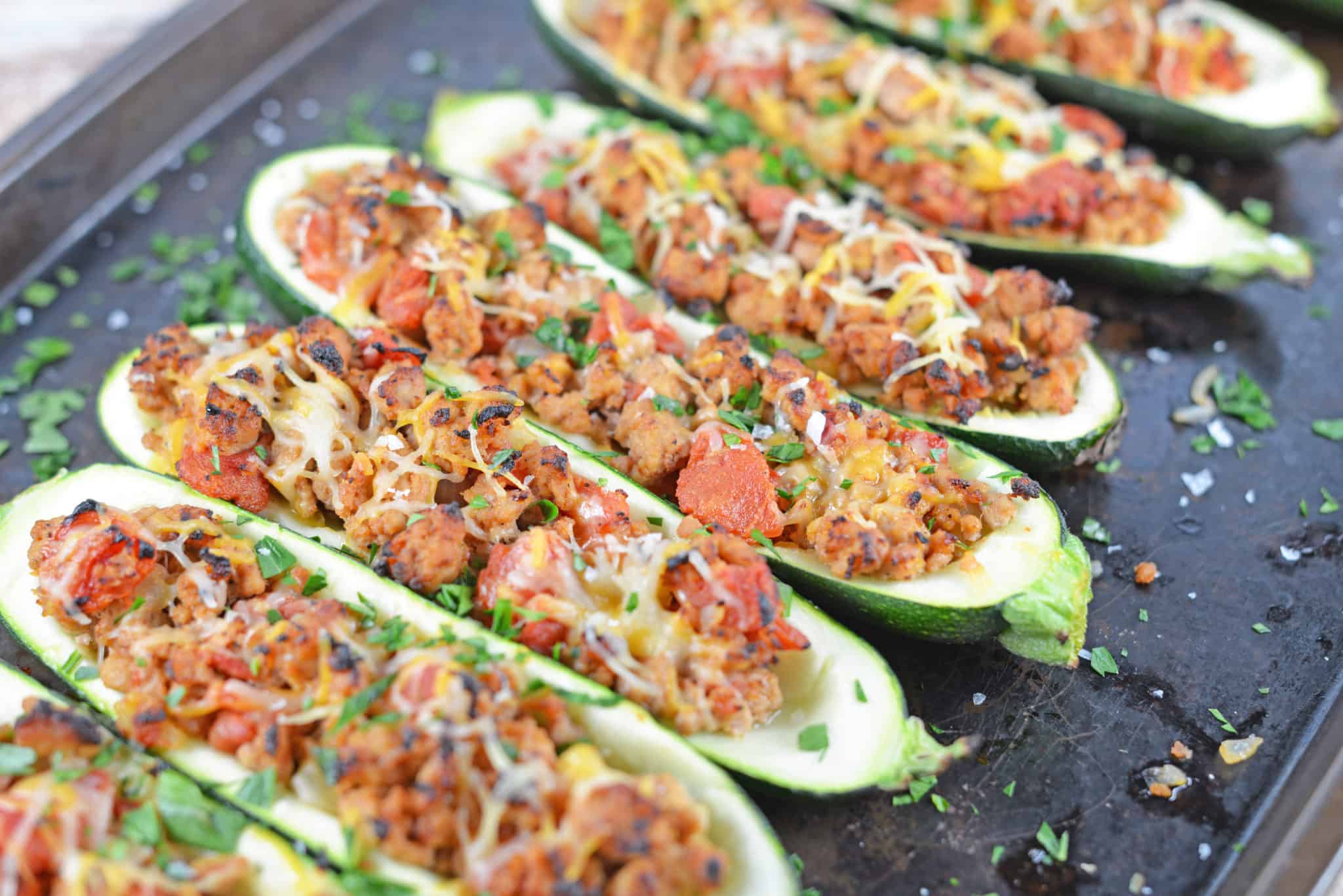 Did you know that turkey contains essential B vitamins, minerals and of course, protein? Grilled Turkey Zucchini Boats are also gluten-free and low carb, making them ideal for a variety of lifestyles.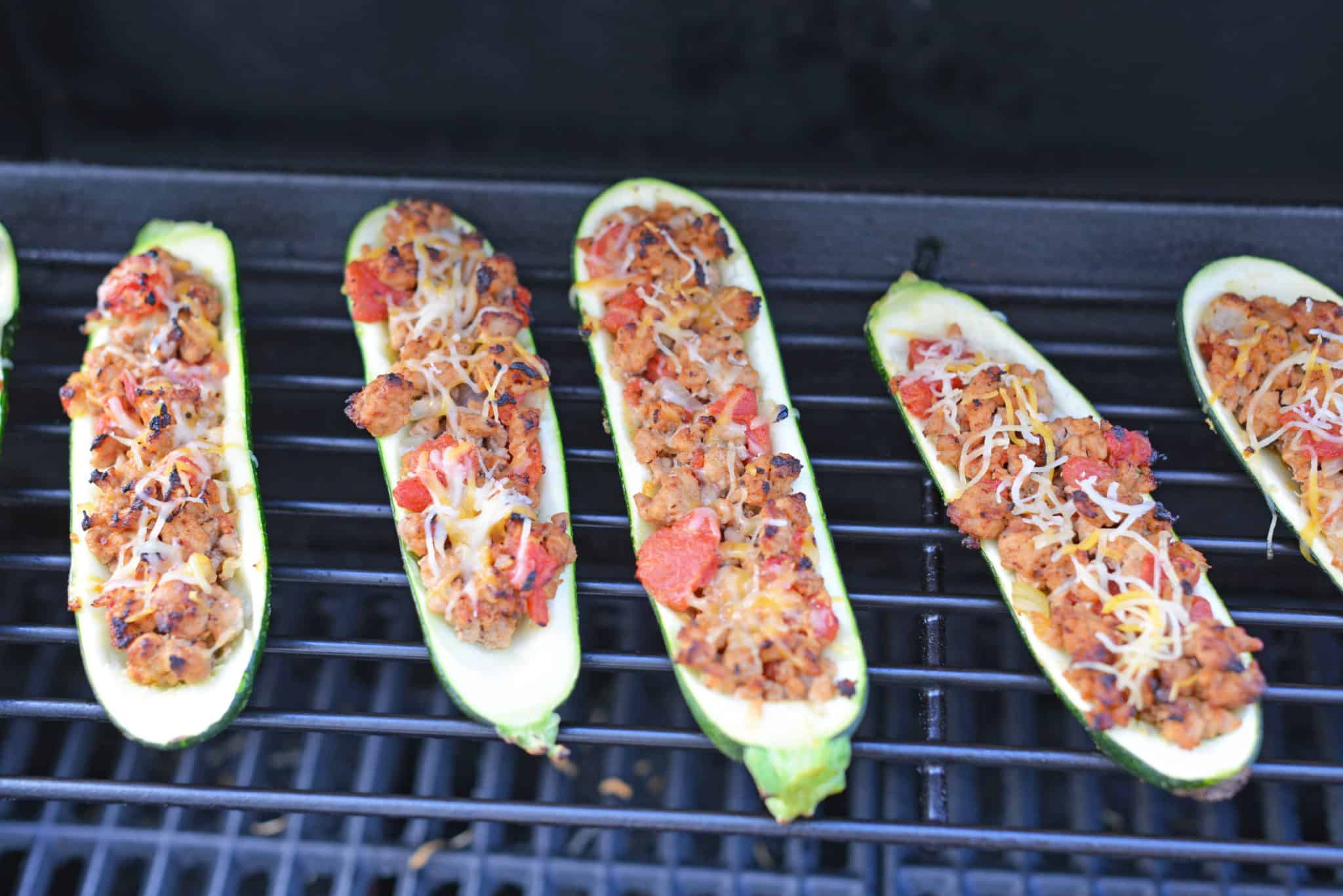 Turkey can also be simple and quick to prepare, making it an "any night" meal. While Grilled Turkey Zucchini Boats only take 30 minute to prepare from start to finish, they can even be prepared ahead of time and kept in the fridge until you are ready to grill. During the winter months, throw them in the oven for 20 minutes at 350 degrees and they will be ready to go!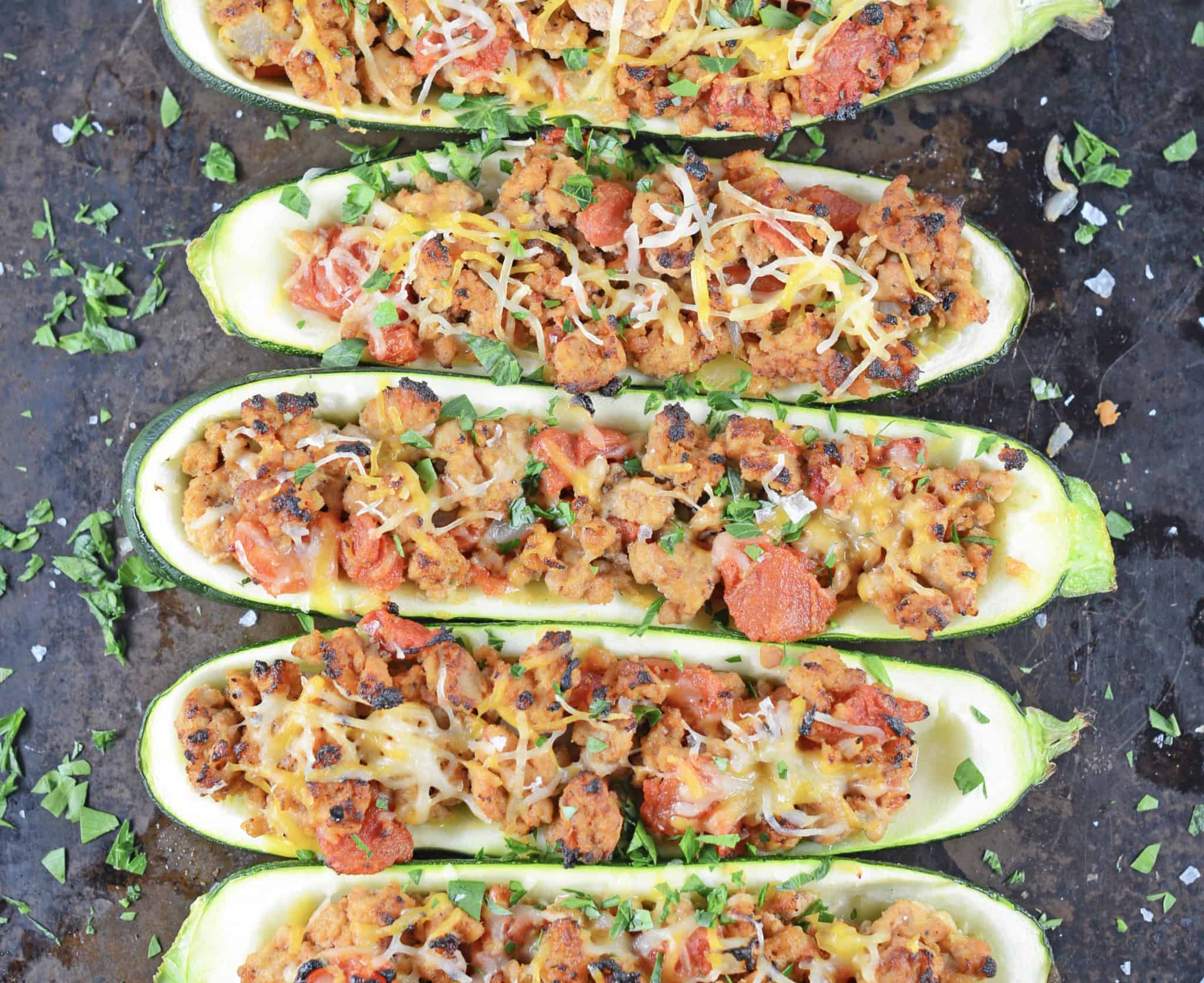 Don't forget to PIN Grilled Turkey Zucchini Boats!
Print Recipe
Grilled Turkey Zucchini Boats
Yum
Grilled Turkey Zucchini Boats Recipe -Turkey stuffed zucchini makes the perfect healthy dinner! One of the best zucchini recipes I've ever made.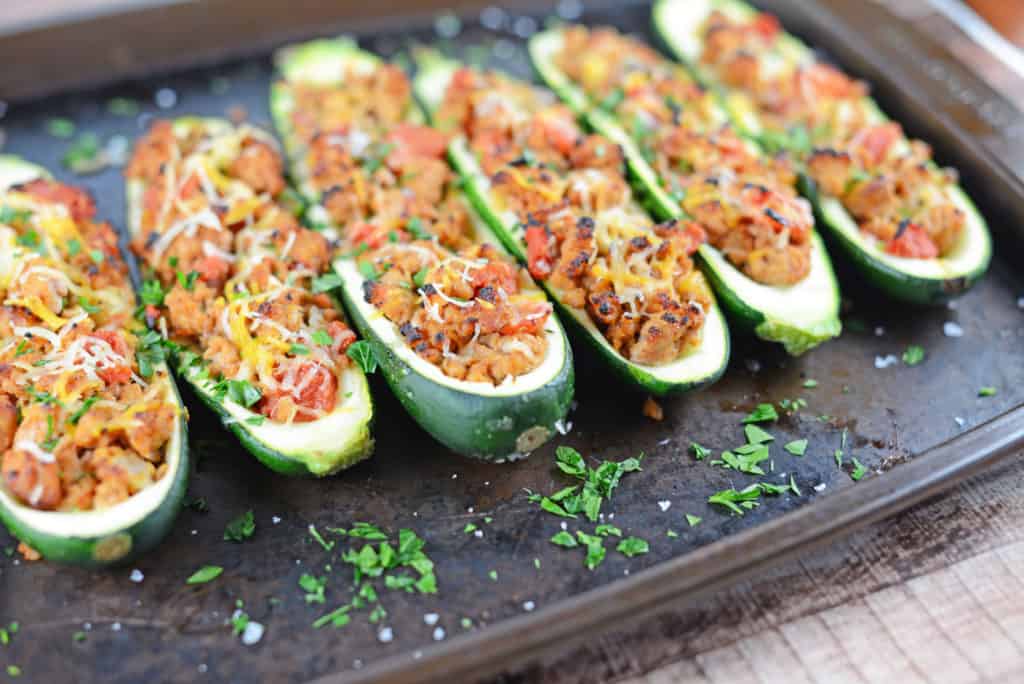 | | |
| --- | --- |
| | |
In a large skillet, heat extra virgin olive oil over medium-high heat.

Add onion, garlic and petite tomatoes, stirring frequently until soft and dry.

Crumble ground turkey, adding it to the pan. Continue to crumble while cooking. Mixture will be dry, but if it starts to stick, add a little more extra virgin olive oil.

While cooking, split zucchini in half lengthwise. Spoon out center with a spoon or melon baller, you can reserve for salads, dressing or a smoothie or discard.

Spoon turkey mixture into zucchini boats.

Heat grill to medium-high heat and oil grates. Carefully set zucchini onto grates use a fish spatula (or other long spatula. Grill for 4-5 minutes, or until zucchini is tender.

Sprinkle with cheese and close lid with heat off for 1-2 minutes to allow cheese to melt.
Also check out my SPICY HONEY GRILLED TURKEY!
For additional recipes, tips, videos and resources on turkey follow @Serve Turkey on Facebook and @ServeTurkey on Twitter to create something unexpectedly delicious using turkey!

If you like this recipe, make sure to follow me on Pinterest for even more! 
Visit Savory Experiments's profile on Pinterest.
If you liked this recipe, you'll love these!