During the week a nice sirloin or flank steak is a go-to recipe. It is super easy to combine all ingredients the night before and then throw on the grill while prepping a fresh green salad. Asian BBQ Steak has become one of our favorites!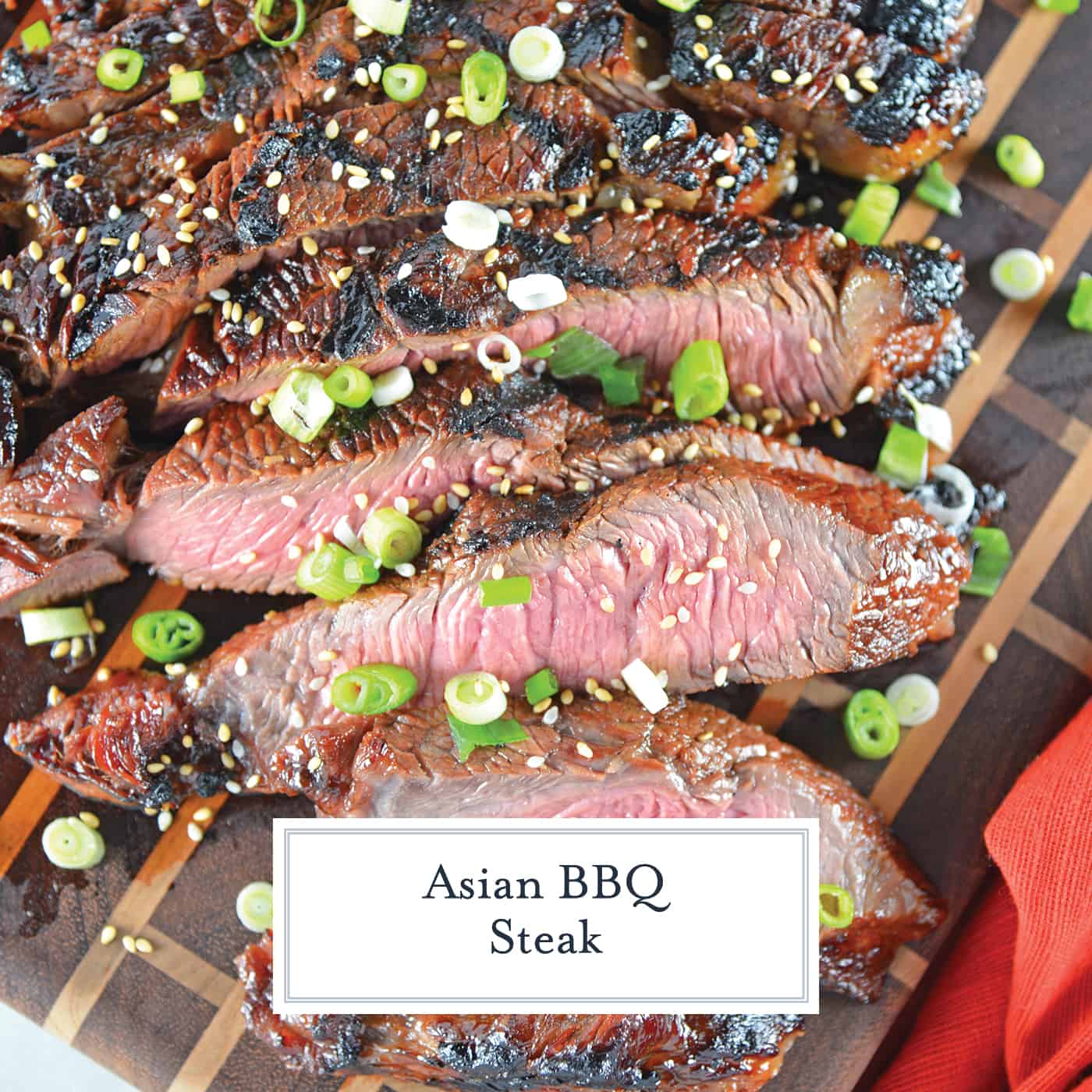 Asian BBQ Steak marinade can be used on any cut of beef, combining traditional Asian flavors like soy sauce, honey, ginger, sesame and garlic.
I sometimes get asked why I allow meats to sit at room temperture before cooking, as seen in this recipe. Fears of bacteria and food poisoning come to mind.
Well, leaving raw meat out for a short time will not be nearly enough time to grow food poisoning unless the meat had it before you even started. In that case, you'll be sick no matter what prep, cleaning or cooking you do.
Most people have never had this happen and quite frankly, never will. The theory behind bringing meat to room temperature is that it will cook evenly and thoroughly.
Think about it logically, the meat is "refrigerator cold" in and out (anywhere from 36-44 degrees) and your throw it in the oven or on the grill, the outside will heat and cook far faster than the inside, leaving the inside a much lower temperature.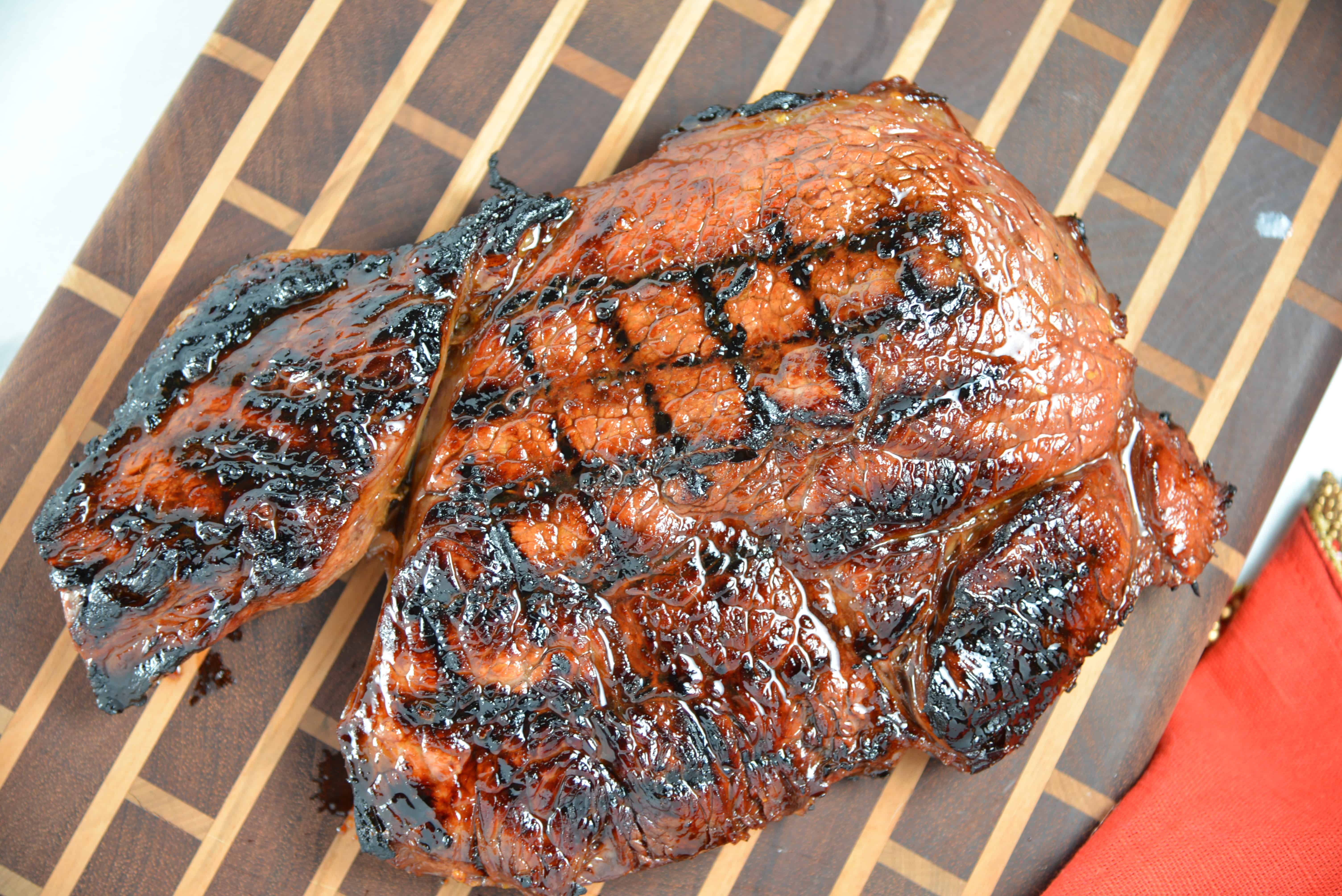 If you start at a higher temperature, closer to room temperature, then you won't have as much of this problem.
Also, sticking a cold dense hunk of meat in too cook runs the risk of the exterior drying out before the interior can cook. If you don't have time, you can start the heat lower and bring it up to full temperature with the meat already cooking.
Some people swear by this, some people think it is bogus. For me, it doesn't hurt either way. Leave it up to personal preference.This technique can be used on any cut of meat and cooking preparation, not just my Asian BBQ Steak marinade.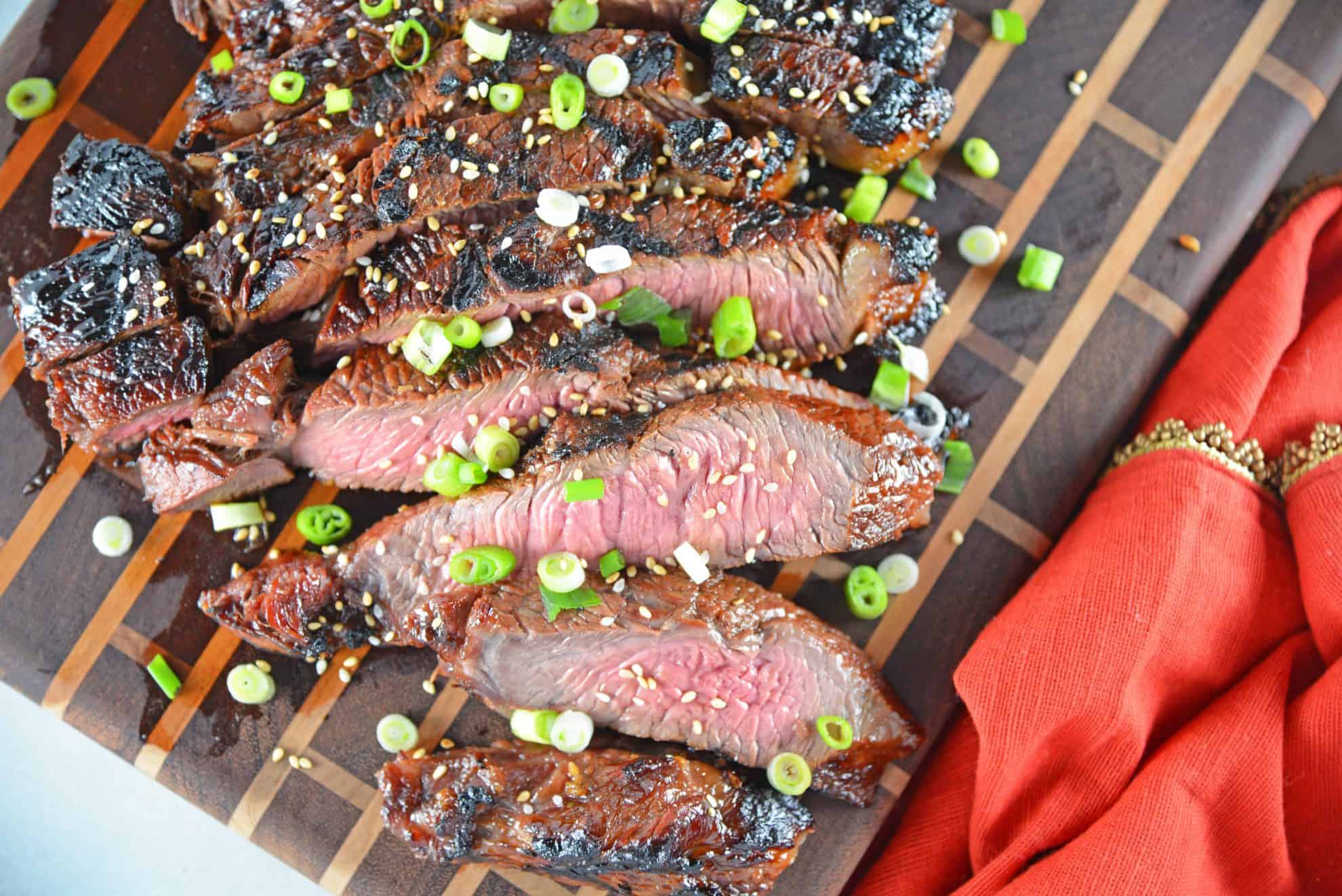 Asian BBQ Steak is the perfect combination of fat, acid and salt to penetrate and amplify delicious cuts of beef, only accentuating their flavor. While you can get away with only marinating for 1 hour, it is best to be marinated overnight.
If you don't have the chance for 12 hours marination time, you can make extra marinade, setting a small amount aside before adding the beef.
Boil it to reduce and marry the flavors and serve it on the side for dipping. It can also be tossed on grilled vegetables!
If you like our Asian BBQ Steak recipe, then check these out: