Turkey is one of the top 5 most used proteins in the US, but is probably the most popular around Thanksgiving and Christmas.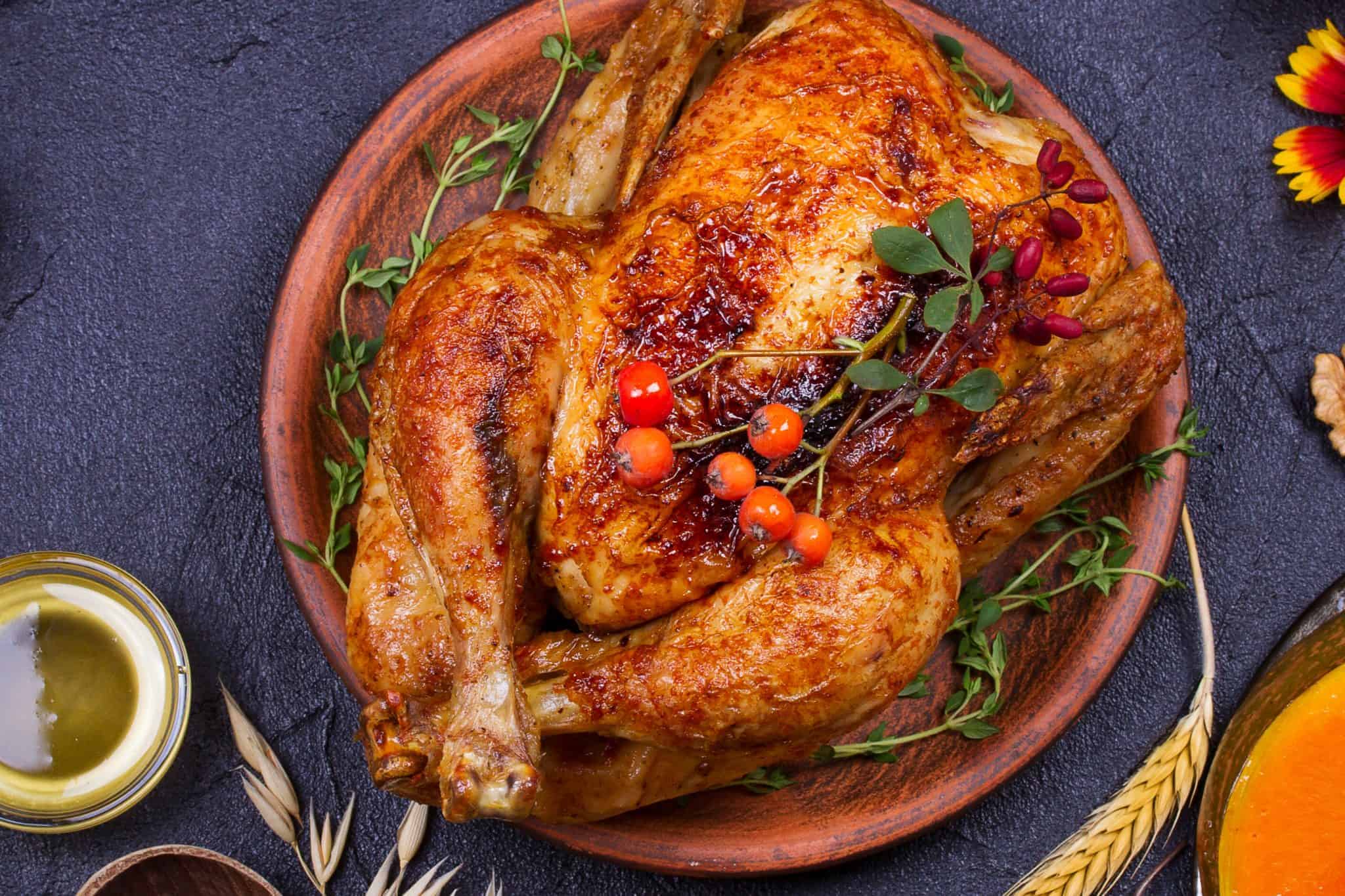 What is turkey?
Other than being a country and also a term used for a total failure, a turkey is a large bird native to the Americas, which is why it is most popular in the states. Other countries haven't taken to it and started breeding them on their own, so it is pretty hard to find.
Turkey Meat
For holidays, you'll typically find a whole bird, but for other occassions you might want one of these cuts:
Turkey breast- lean white meat, very similar to chicken
Turkey legs– large and seen at Renaissance festivals
Turkey Wings– slightly larger than the wings of a chicken
Deli Turkey– smoked or slow roasted, this is thinly sliced
Ground Turkey– ground like ground beef, used for burgers or any other recipe that calls for a ground meat
Turkey Sausage– ground turkey seasoned like ground pork and used for sausage
Turkey Bacon– chopped and formed turkey, alternative to pork bacon
Since turkey meat is so much leaner and healthier than other types of protein, you can find it as an alternative for nearly everything, even scrapple.
Can Turkey Be Pink?
Turkey is one meat that isn't recommended to be undercooked. CDC guidelines suggest that an internal temperature of 165 is the minimum.
How to Cook Turkey?
Turkey can be prepared virtually anyway you can think of.
Brined, smoked, roasted, grilled, searing, sauteed, fried. You name it, it can be done!
Our Most Popular Turkey Recipes